I arrived into Nîmes as the sun was going down.
The golden light reflected off ancient Roman buildings, the warm air carried smells of dinners being served closeby, and the square I walked through to find my hotel was filled with strolling couples, laughing kids and a couple of older ladies laughing together on a bench.
It was idyllic, and I desperately wished I had more than 12 hours to check it out.
Nevertheless, I was determined to make the most of my time.
I checked into the Appart'City Nîmes Arènes, a modern and comfortable hotel with a gorgeous lobby, and then I went straight out again, letting my nose guide me into town.
I found the perfect little street cafe with a view of a gorgeous church and enjoyed a salad and a crisp glass of white wine. And then I strolled. Oh, did I stroll. The sun-soaked cafes, the stunning architecture…it was gorgeous.
Although I didn't have much time in Nîmes, the few hours I had was enough to realise that it's a stunning city worth checking out.
After my whirlwind visit, I can recommend a number of things to see in Nîmes…and a couple just outside the city, too.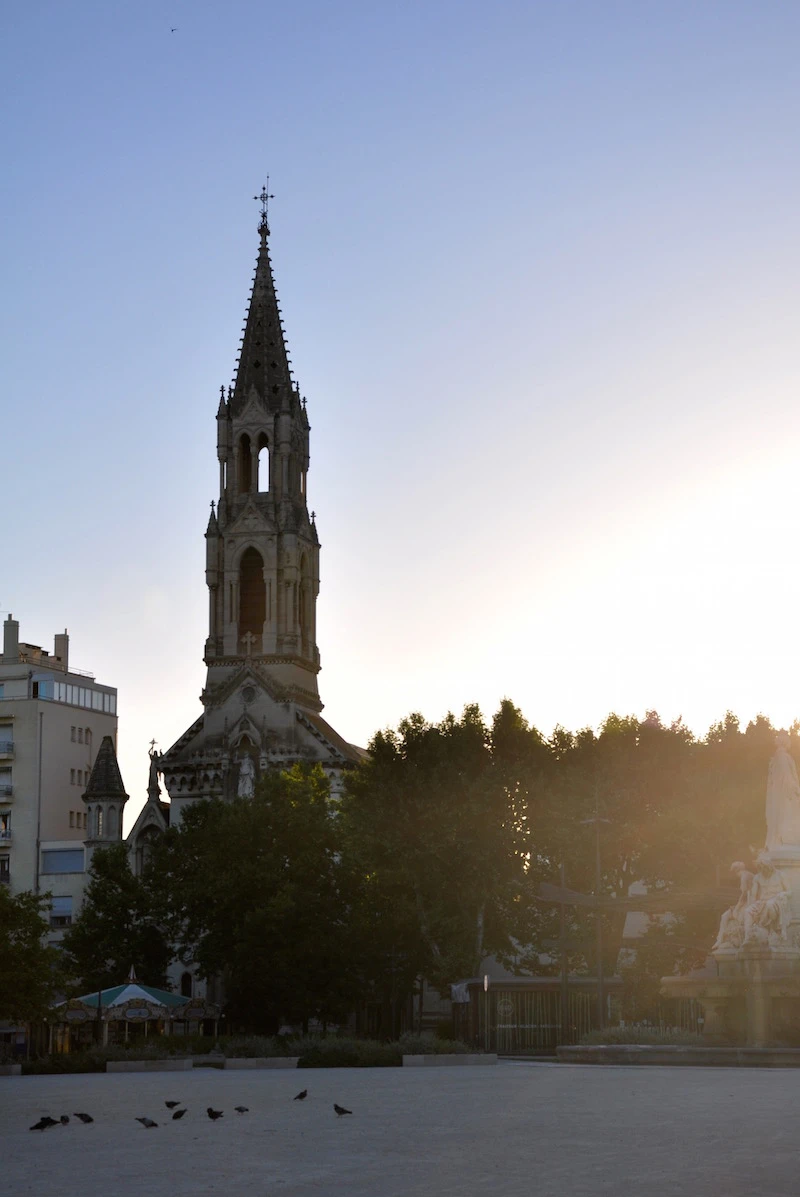 #1. Arènes de Nîmes
I first spotted the Arènes de Nîmes when I was driving into the city.
It's kinda hard to miss.
Somewhat smaller than Rome's Colosseum, but every bit as spectacular, the amphitheatre in Nîmes is a stunning example of Roman architecture in France.
Built before the 2nd Century A.D., the arena is oval-shaped and two stories high, in its heyday holding up to 24,000 spectators. When it was first built, the arena hosted gladiator fights, animal chases and even executions.
Today, thankfully, it's much more pleasant.
Visitors can take an audio guided tour for €10, and there are concerts and events in the arena every summer.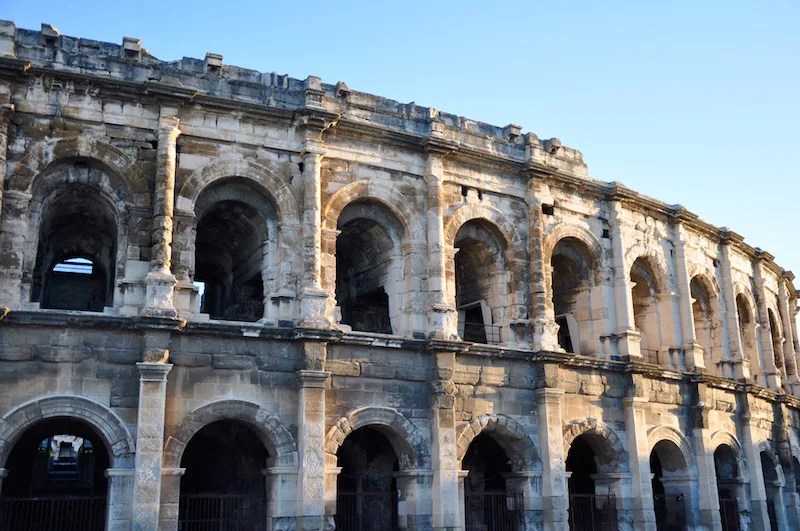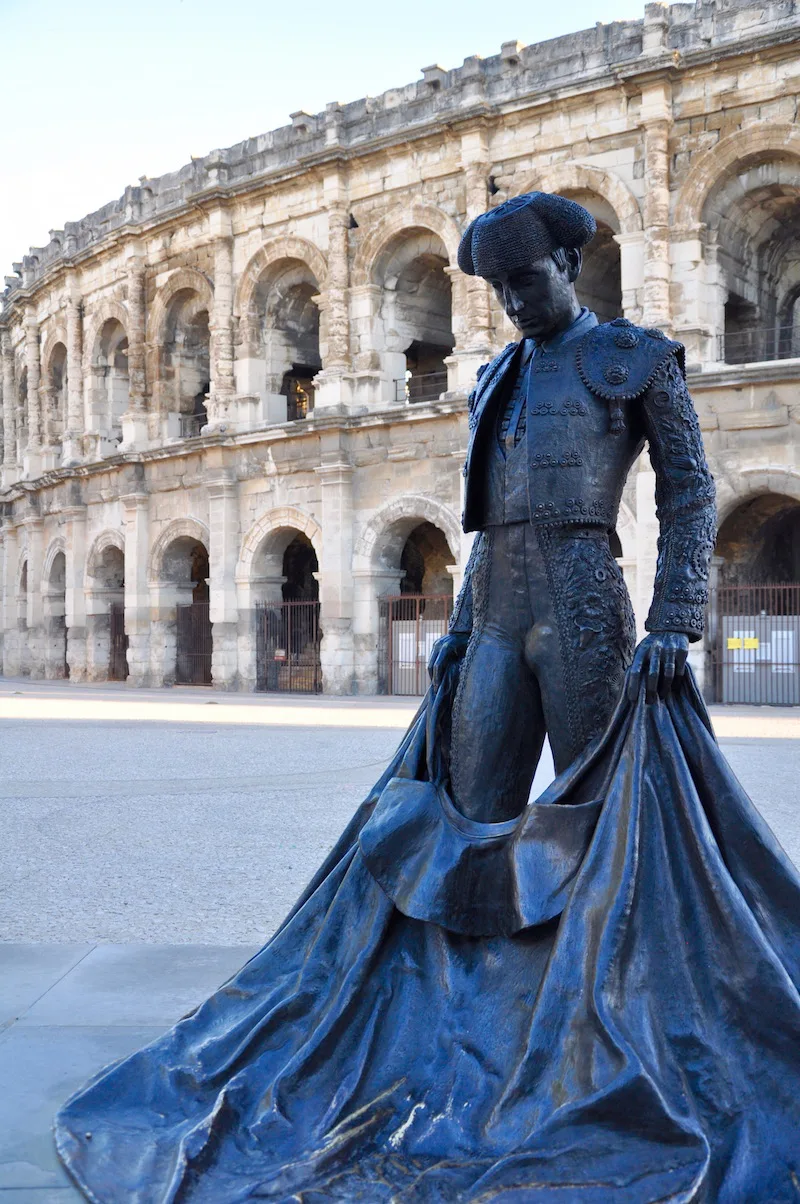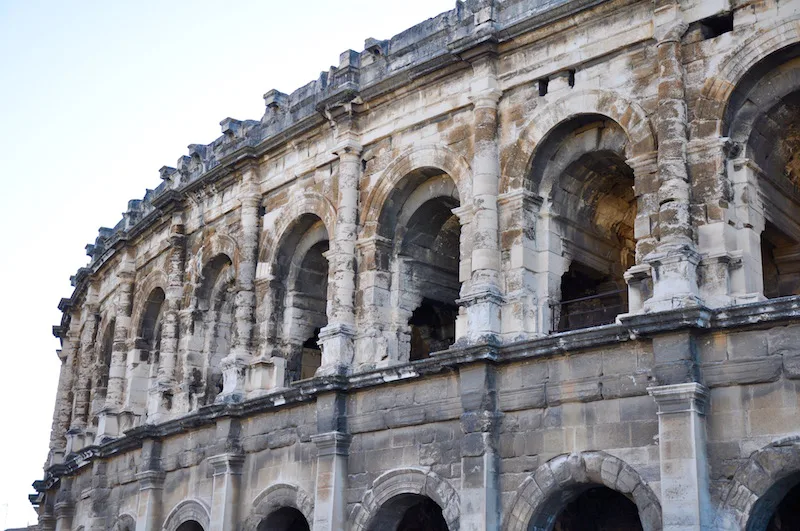 #2. The Maison Carrée
The Maison Carrée stopped me in my tracks as I was wandering through the city's streets looking for the perfect dinner spot.
With huge columns wrapped all the way around the outside of the striking structure, it's one of the best-preserved examples of a Roman temple anywhere in the world.
It's so beautiful that it inspired Thomas Jefferson's design for the State Capitol building in Richmond, Virginia.
Translating to 'Square House', Maison Carrée was built in around 19 B.C. and after restoration, it remains today as a museum of sorts.
Entry is €6 and inside, visitors can watch a 3D film called 'Nemausus, the birth of Nîmes' which walks you through the colourful history of the city.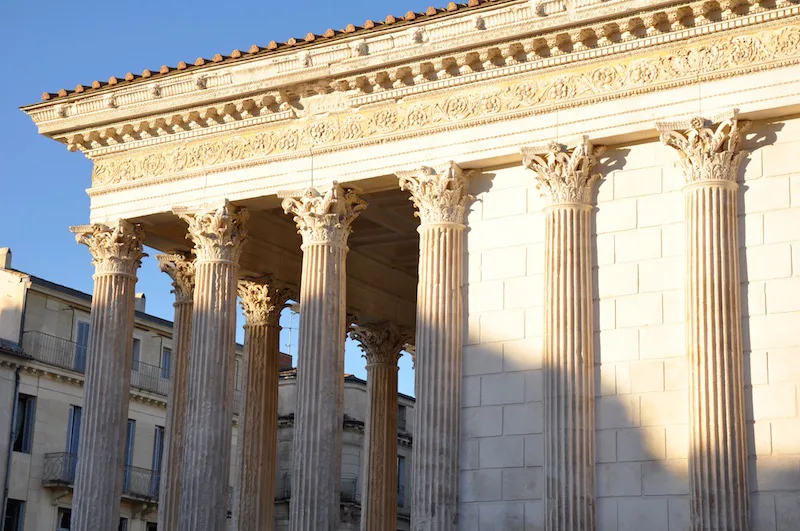 #3. Pont du Gard
When the population of Nîmes began growing, they needed fresh water to supply the city's baths, fountains and homes.
The solution was to build Pont du Gard, an aqueduct that transported water from Fontaine d'Eure near Uzès, 50km away from the city.
One particular portion of the aqueduct is famous for its height, engineering and beauty, and this is the Pont du Gard, found just 20km outside of Nîmes on the River Gardon. There's a visitor centre and museum as well as stunning cafes overlooking the Roman structure.
To check out my day at Pont du Gard (and my canoe trip where I paddled beneath its arches) don't miss this post.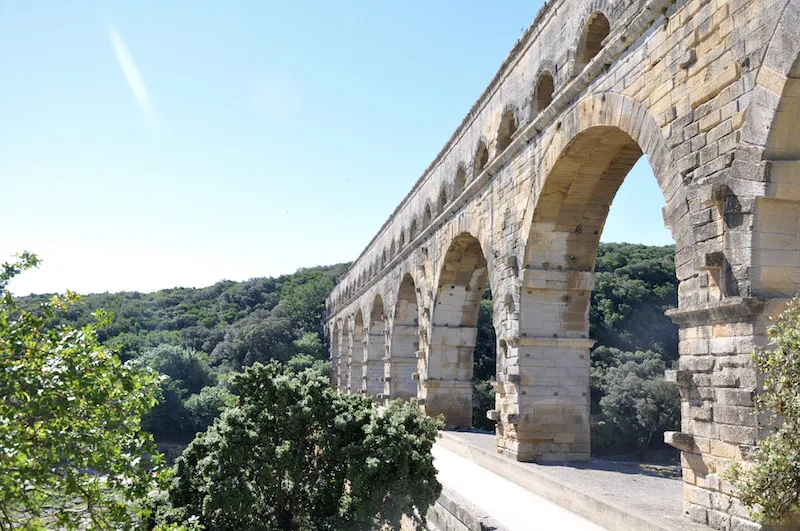 #4. Incredible Architecture
I didn't have time to see all of the monuments and sights within Nîmes, but there's plenty to see once you've checked out the Maison Carrée and Arènes de Nîmes.
Some of the most famous things to see in Nîmes are the Jardins de la Fontaine (which means Gardens of the Fountain, built in the 18th century and one of Europe's first public parks), the Nîmes Cathedral and Tour Magne, a remnant of the original Roman fortification.
[column size=one_half position=first ]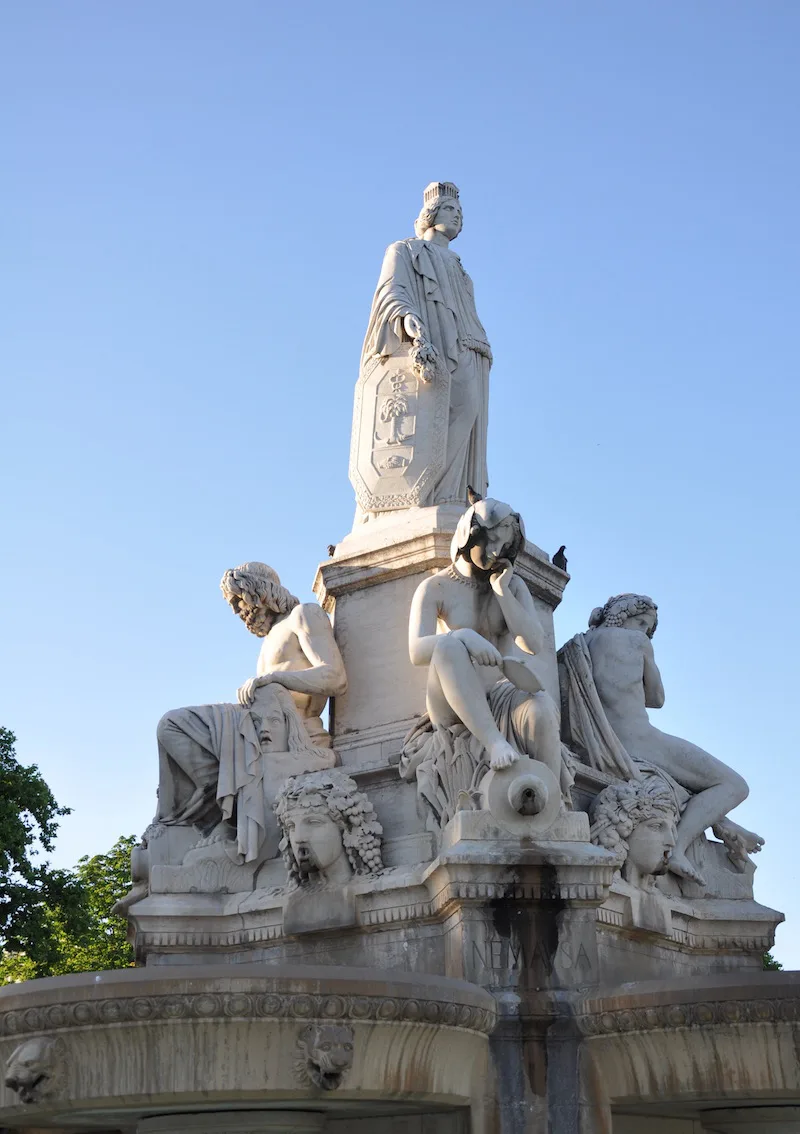 [/column]
[column size=one_half position=last ]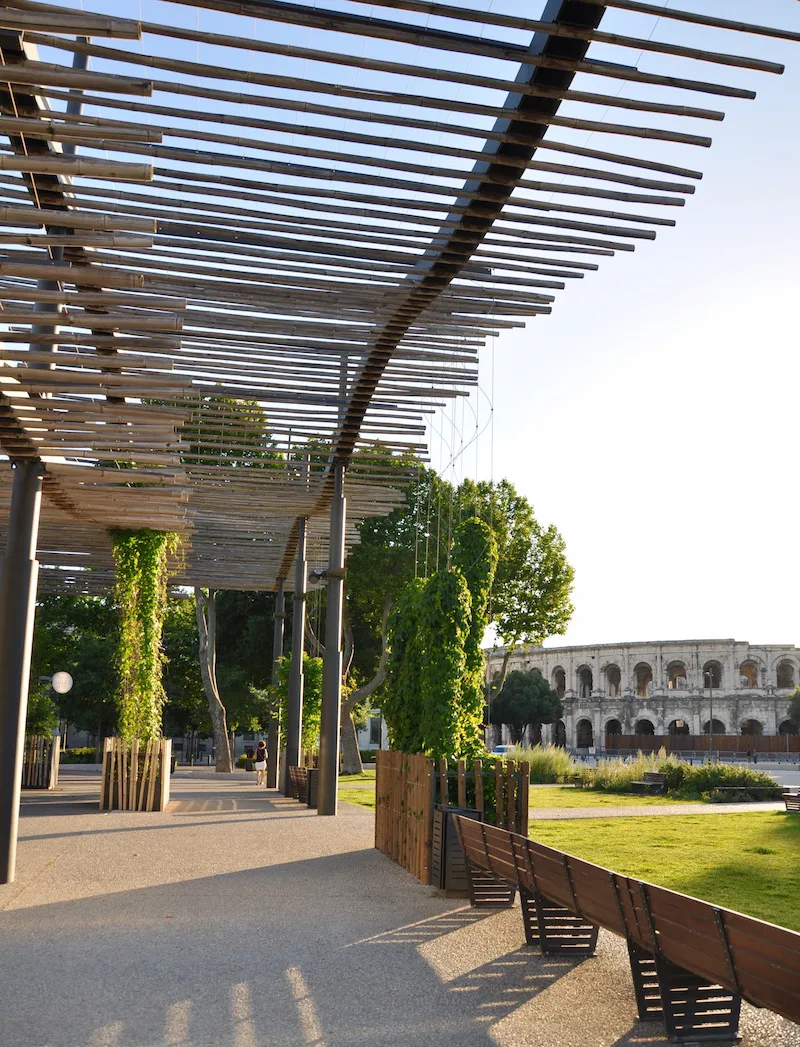 [/column]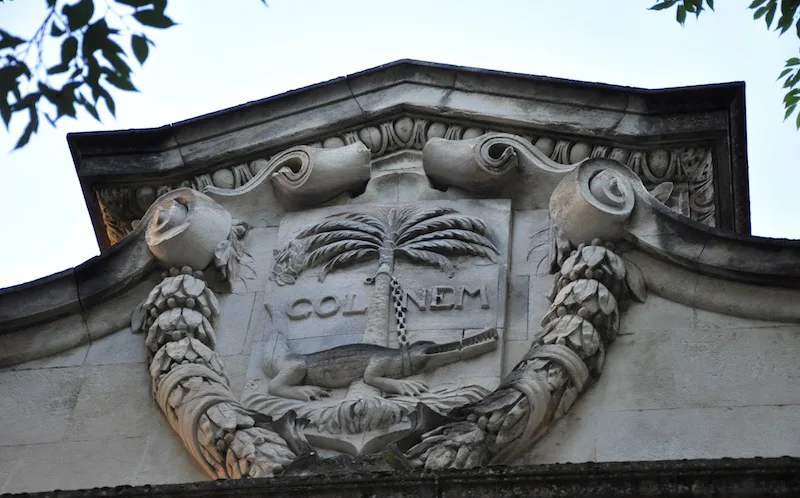 Take a tour or just stroll around the city and enjoy the stunning architecture, cafes and monuments…and keep an eye out for crocodiles (part of the city's coat of arms)!
#5. Saint-Laurent-des-Arbres
If you're making the trip out of Nîmes to Pont du Gard, please promise me you'll drive the extra 25 minutes to make it to the tiny, quaint, ancient town of Saint-Laurent-des-Arbres.
There's a 10th Century church as well as a 12th Century keep and watchtower, which are all well worth checking out.
But the real charm is found just by weaving your way through the cool, narrow streets and taking in the cobbled stones and the crooked buildings covered in bright blooms, all set among the most lush French scenery you could imagine!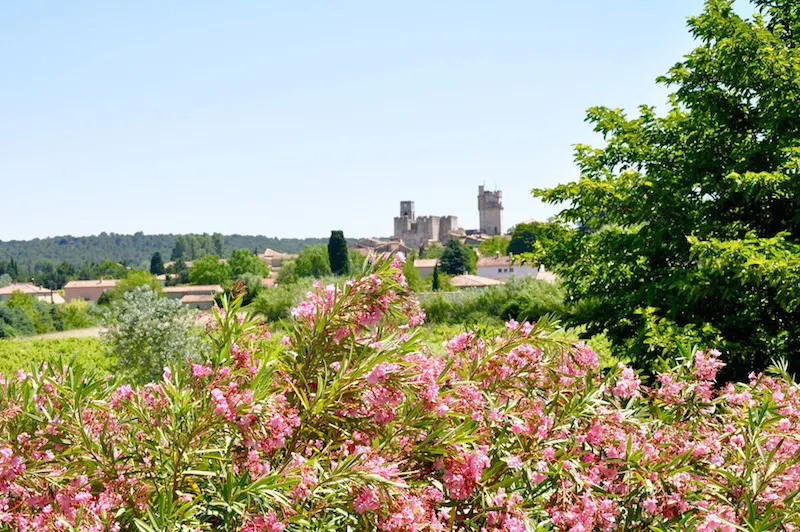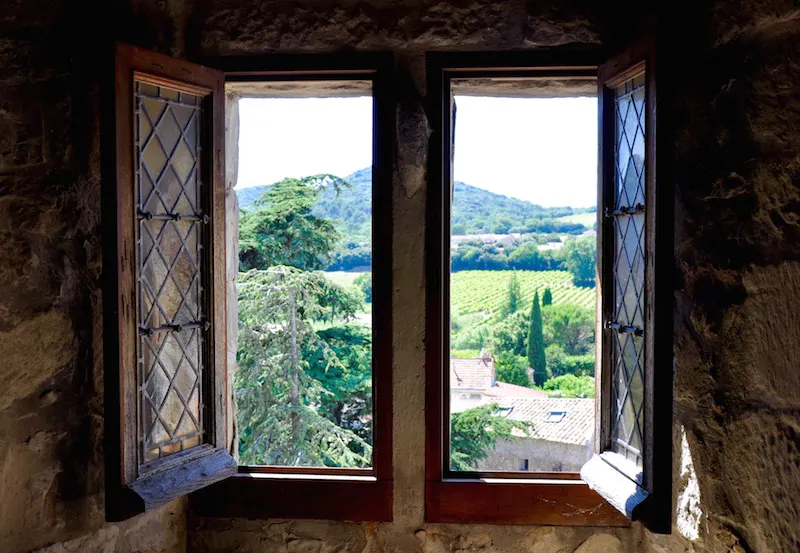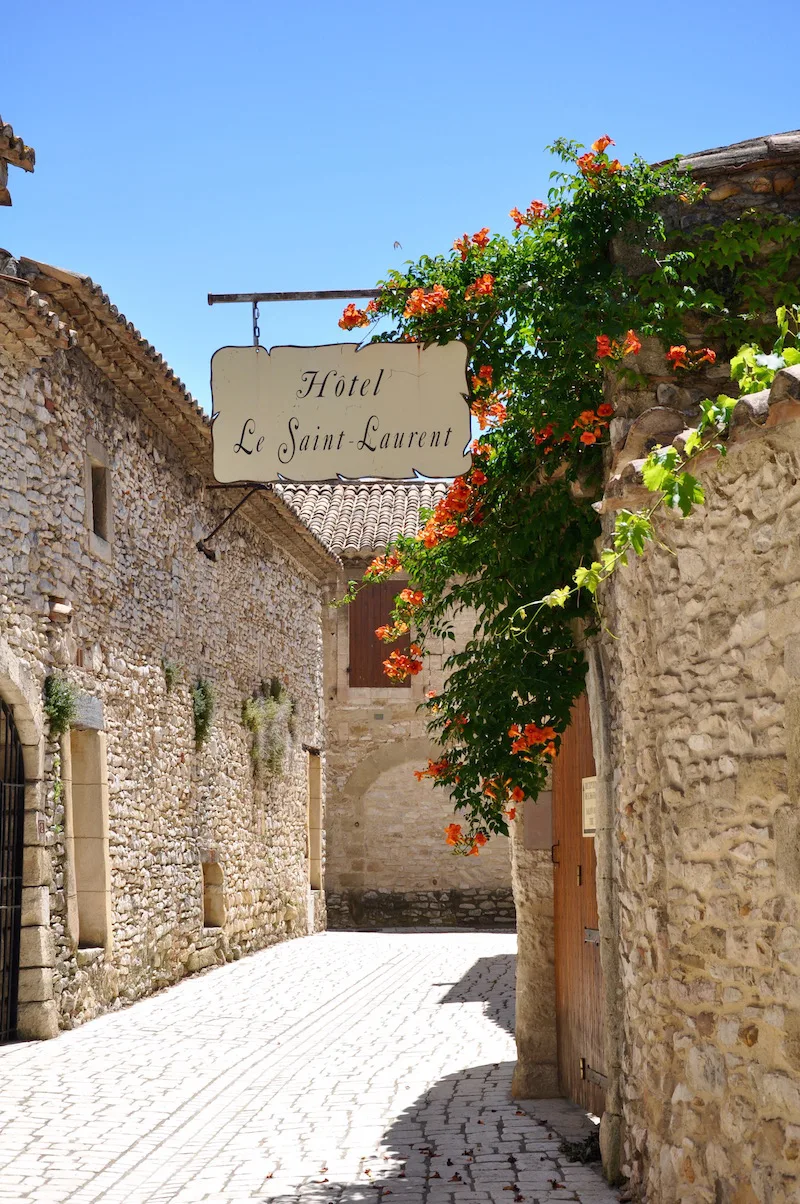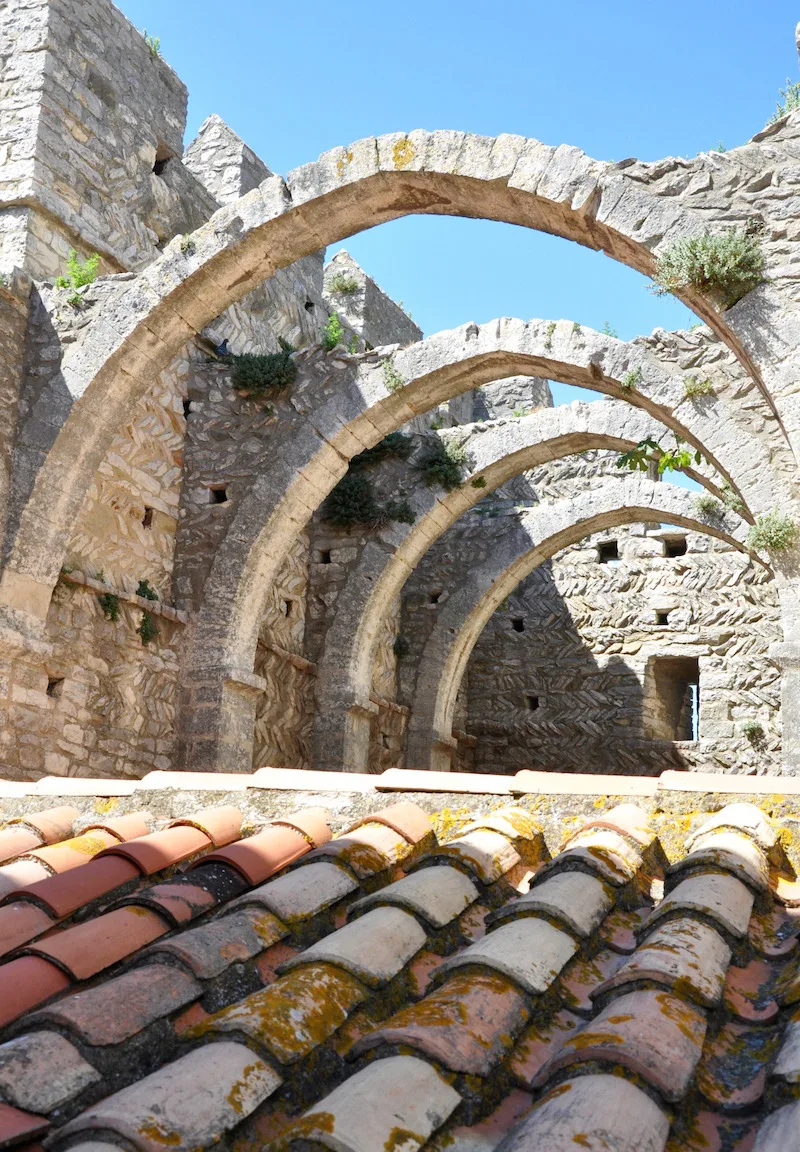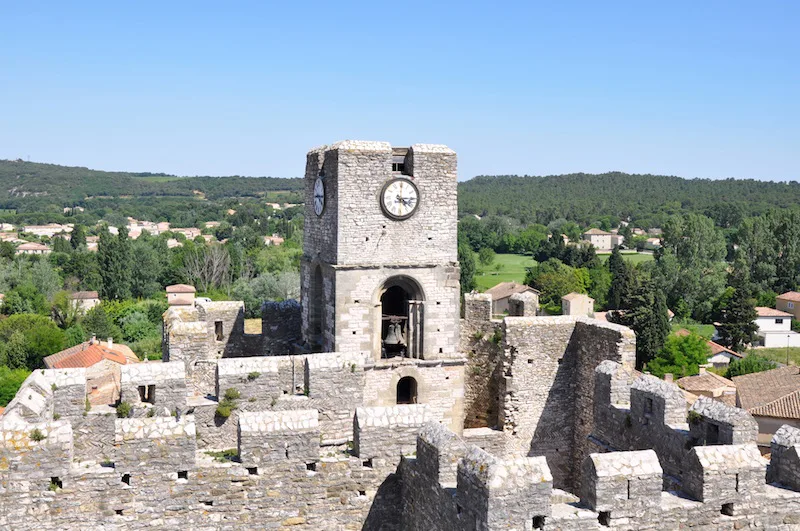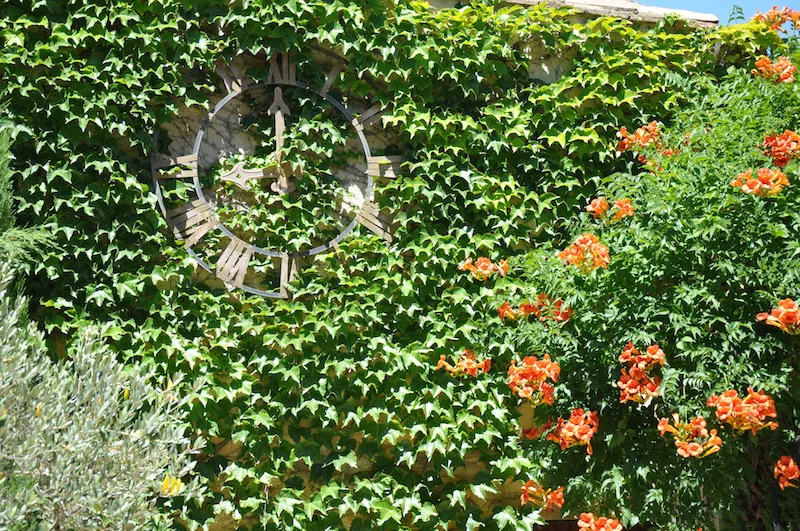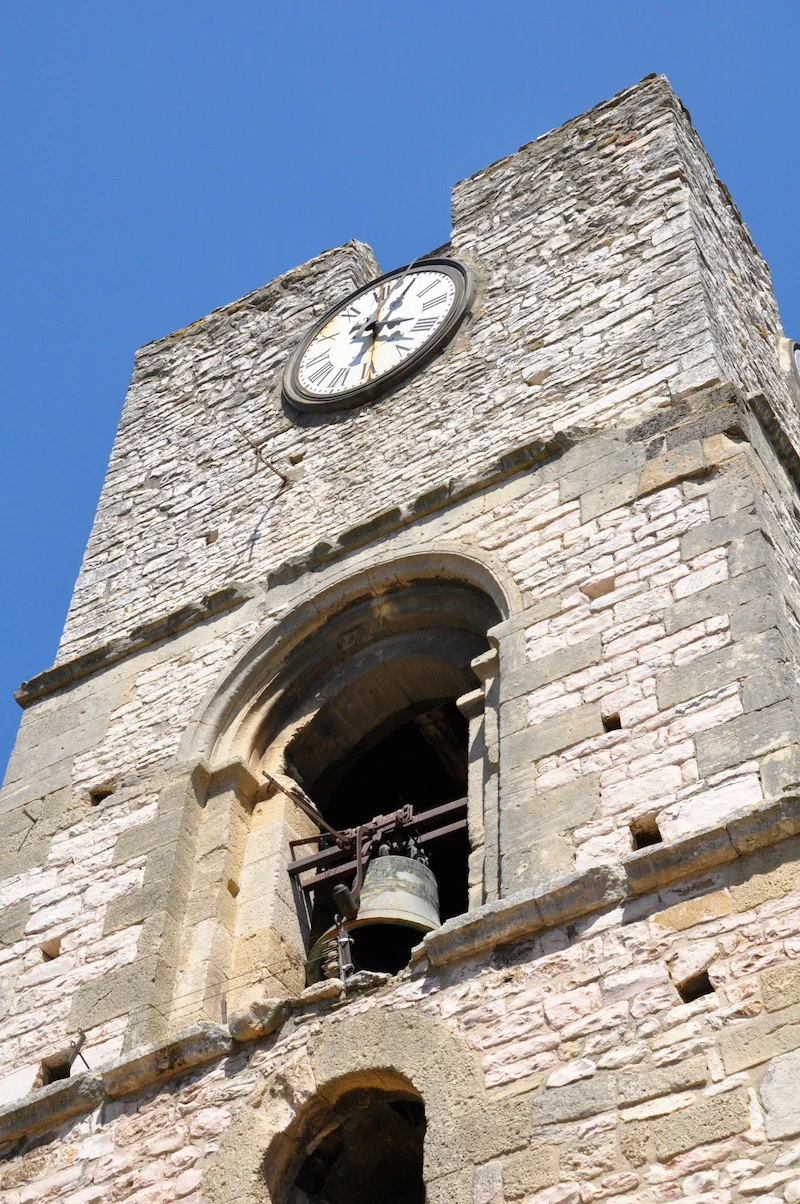 I travelled to Southern France via train, first on the Eurostar to Lyon and then the TGV (a French train) to Avignon where I picked up a rental car. Train tickets are available through voyages-sncf.com.
You can also fly directly to Lyon from Birmingham, Southampton, Edinburgh and London airports.