Do you want to travel more?
Is the expense of travelling the main thing that stops you from travelling as much as you'd like to?
Do you want to take part in a fun, monthly challenge to save more money to travel and win prizes?
Hells yes! (I hope this is your response, anyway!)
OK, make yourself comfortable and keep reading….
Join the #TravelHacked Challenge as we alter our spending habits and save more money to travel.
It's a monthly challenge lasting all year and will see the #TravelHacked community cutting back, getting thrifty, sharing tips and finding the best ways to save money and travel more.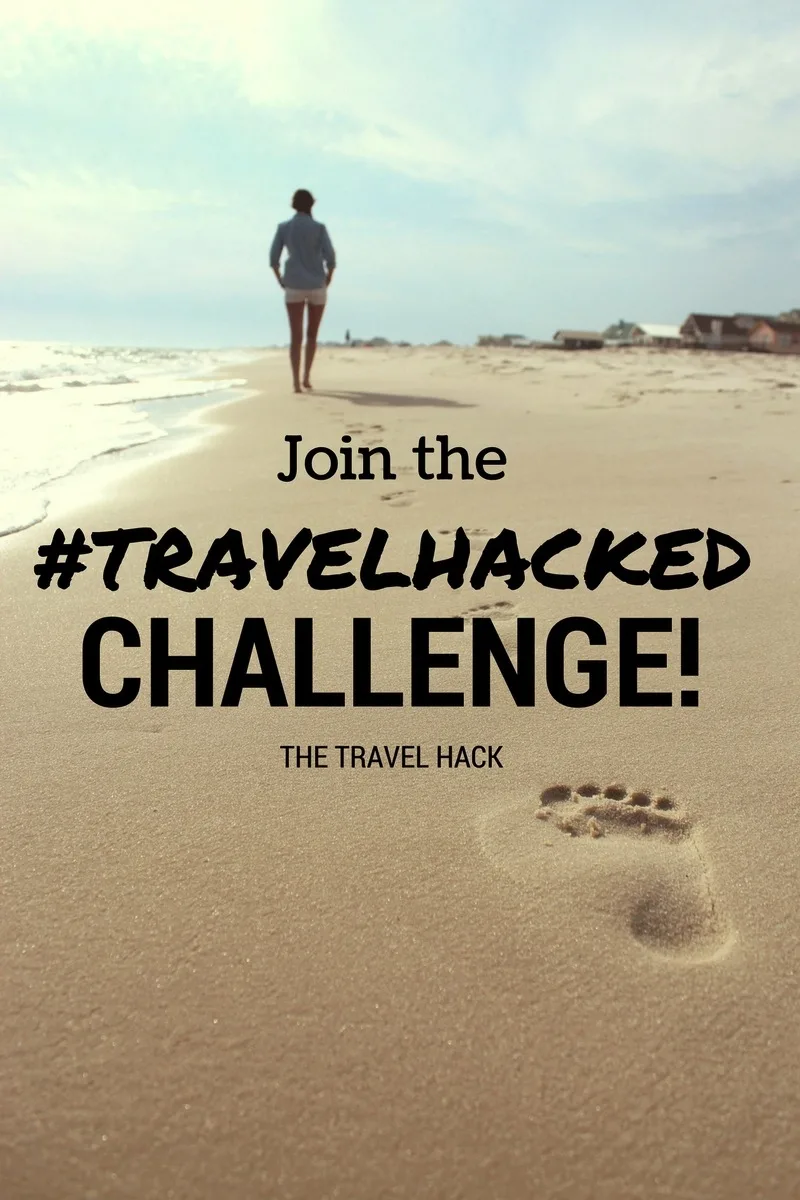 The Travel Hack Survey
Earlier this month I launched a Travel Hack survey to find out more about your travel habits.
83.4% of people said they'd like to travel more and 63.4% said the thing that stops them from travelling as much as they'd like to is the cost.
I know it's not fair to say everyone can always afford to travel but most of us could travel more if we cut back on everyday expenses. It's those sneaky expenses we get so used to spending. We barely even notice paying for them but they chomp into our salaries faster than you can say, 'Friday night take away.' They quickly add up and stop us doing the things we really want to do. But do we really need them?
If we were more conscious about our spending habits we could easily save hundreds of pounds each year. That could be one big holiday or a couple of weekenders a year!
We've worked out that most people could save up to £1,000 each year if they take part in the 12 month #TravelHacked Challenge.
Don't worry, we're not going to make you spend 12 months indoors eating nothing but noodles!
Each challenge lasts one month and is a fun and simple way to revaluate your spending habits and save more money to travel. Sometimes we don't even realise how much money we waste until we force ourselves to really think about it and abstain for a month.
We want to bring together a supportive group of likeminded travel enthusiasts who want 2017 to be the year they travel more.
Sign up below to be part of the #TravelHacked challenge. You'll receive a welcome email and news about the first challenge!
Once you've signed up you'll receive a confirmation email within a few minutes. You'll then get news about the first challenge which could save the average Brit enough money to buy a flight for a weekender in Europe!