Having spent a few days in the countryside we were ready for the bustling of a bigger city. We arrived in Aix-en-Provence and instantly felt as though we'd found a Mediterranean Paris. In fact, Aix is known as the 21st arrondissement of Paris because of its cultural scene. What it lacks in historical sites, it more than makes up for in Markets!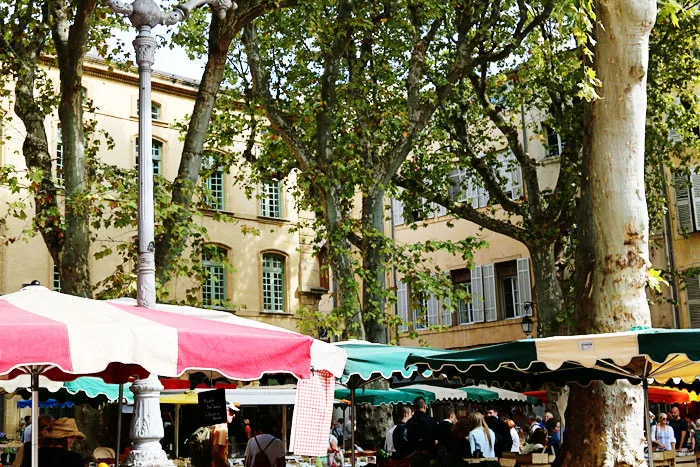 A friend highly recommended the Tastes of Provence gourmet walking tour so we booked ourselves for the morning of our arrival. It was to be a 3 hour tour including tastings at historic food merchants and a stop for coffee.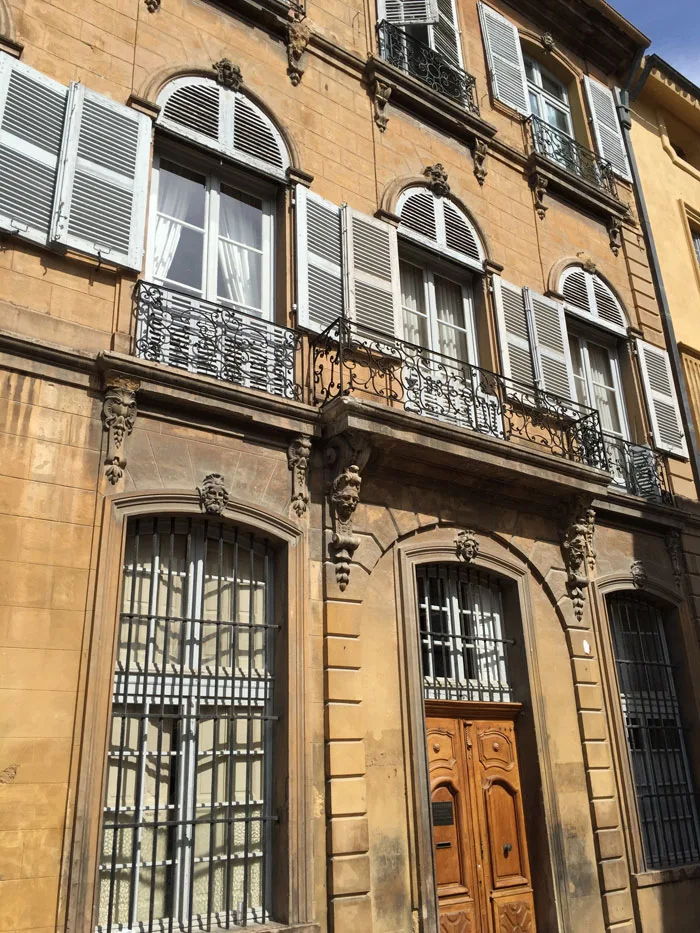 We met up with our guide, Mathilde, at 9:30 with empty stomachs and comfortable walking shoes.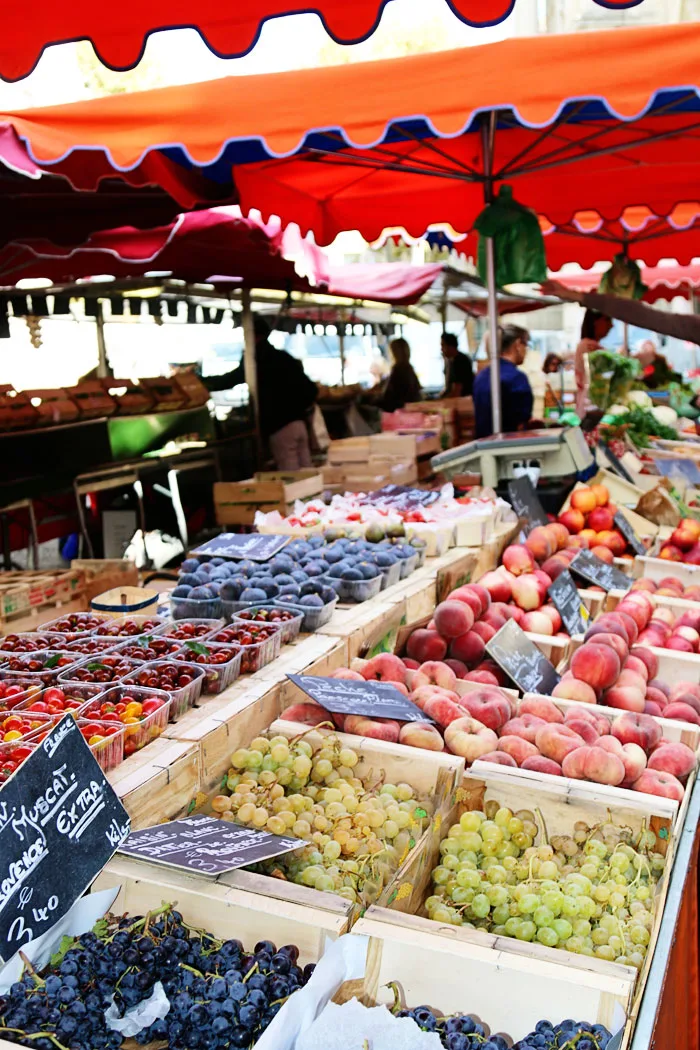 We started in the produce market and it was immediately clear that Indian Summer was in full swing. The markets were overflowing with late harvest heirloom tomatoes and the sweetest Muscat grapes.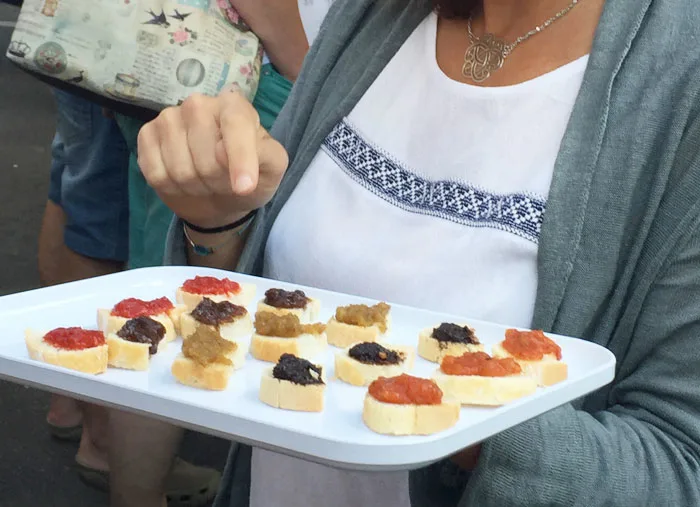 Mathilde took us around Aix's hidden corners and introduced us to the wonderful food merchants in the markets. We tried tapenade, cheeses, charcuterie, jams, olives, and so much more.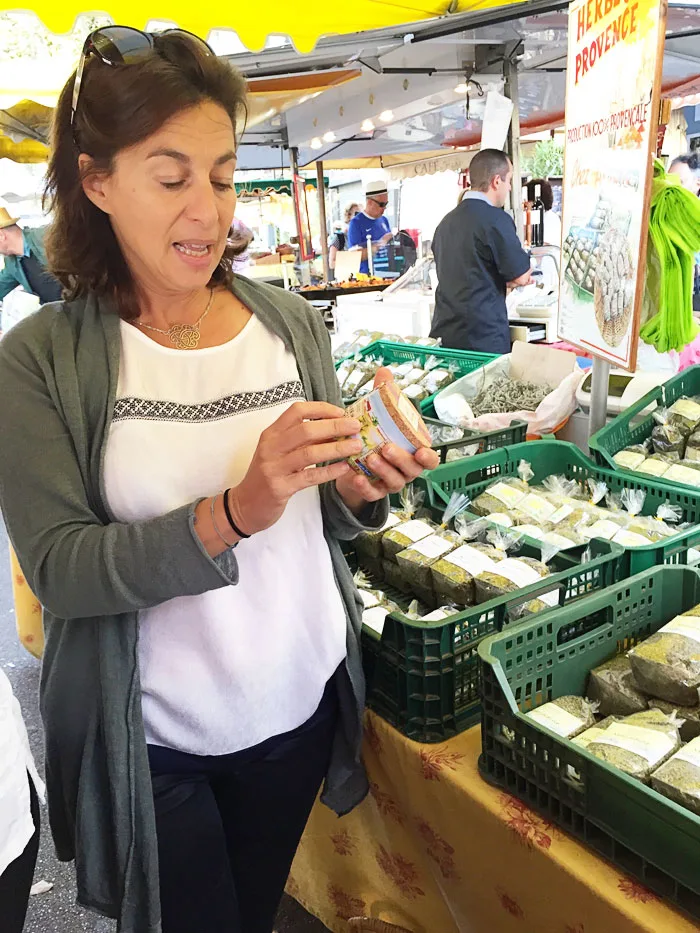 She was extremely knowledgeable about the history of the area. But the best part about the tour was that it provided an opportunity to speak with the local merchants and get a more authentic experience than if we had walked through on our own.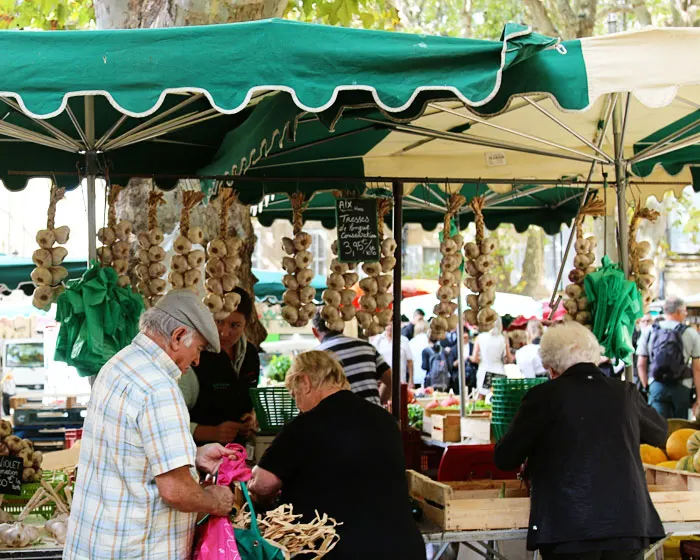 We popped into Bechard to try the traditional candy associated with Aix-en-Provence called Calisson.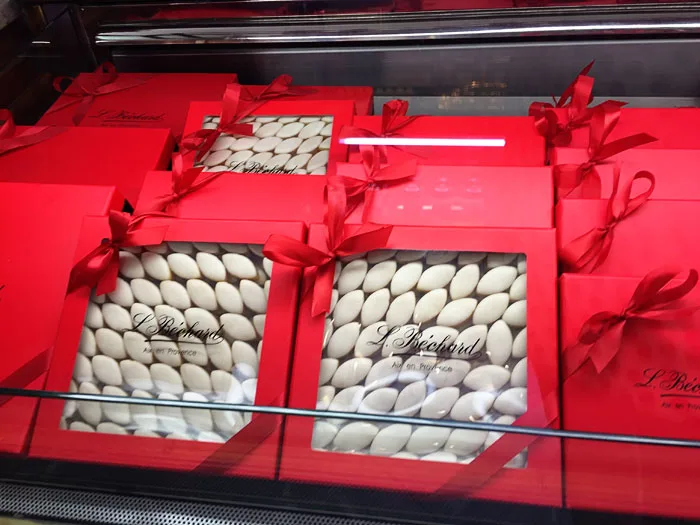 Calisson is an almond-shaped candy made of ground almonds and candied fruit with an icing layer on top.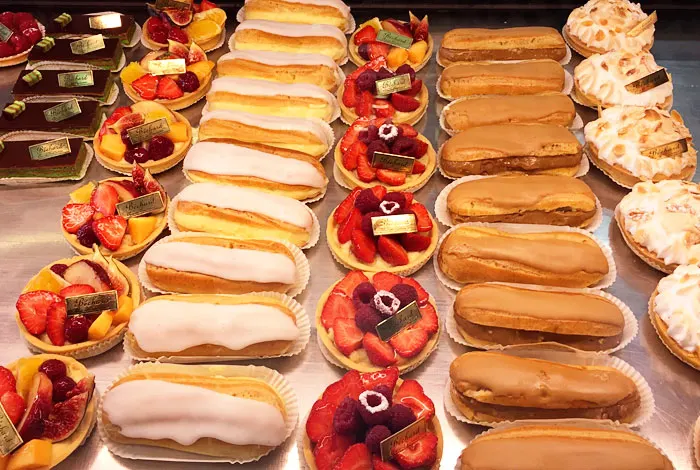 Bechard was full of other treats as well and apparently there are lines around the corner during the Christmas season.
We also stepped into a coffee shop with a historic coffee roaster.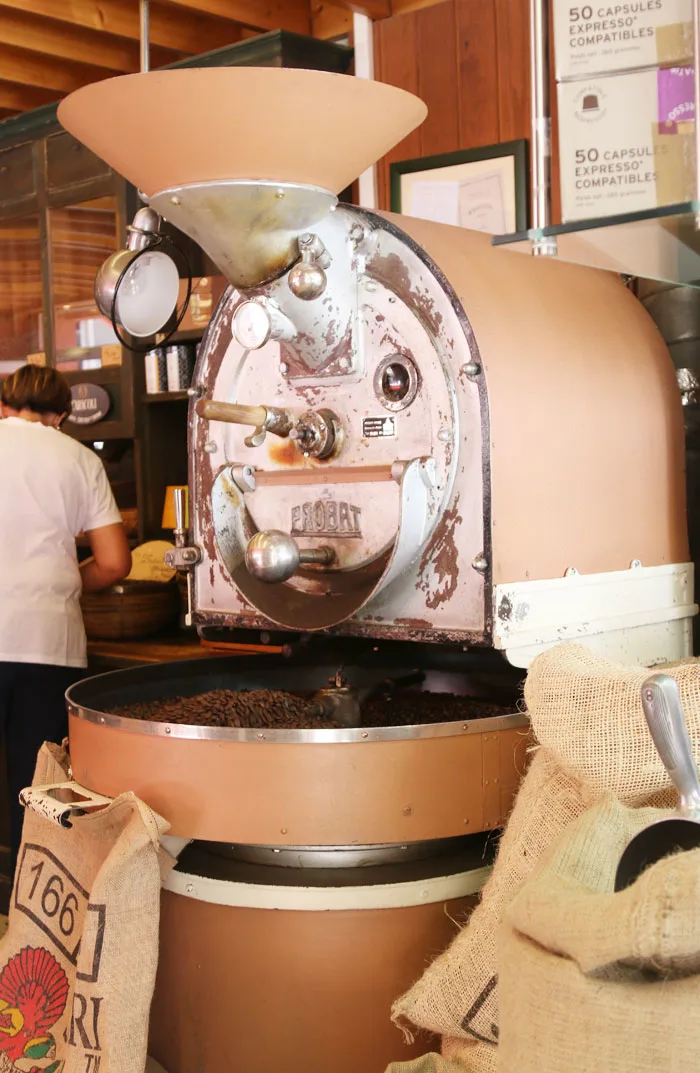 Mathilde explained how to order coffee in France and sent us up to the bar to give it a try.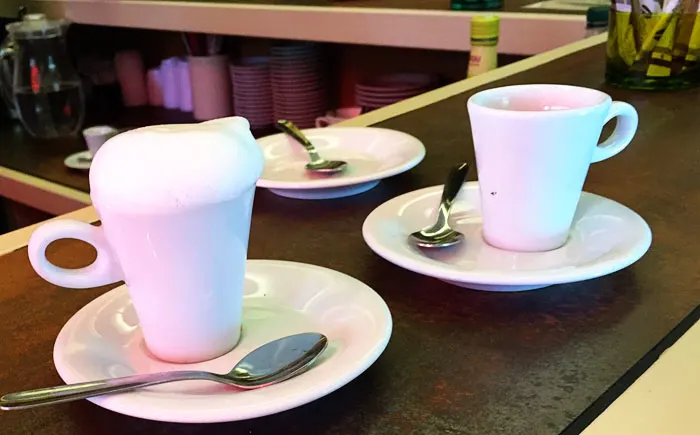 Bourgeoisie is probably the best way to sum up the history of Aix-en-Provence and even today they have a bit of a reputation due to the designer shopping and the well dressed residents around town.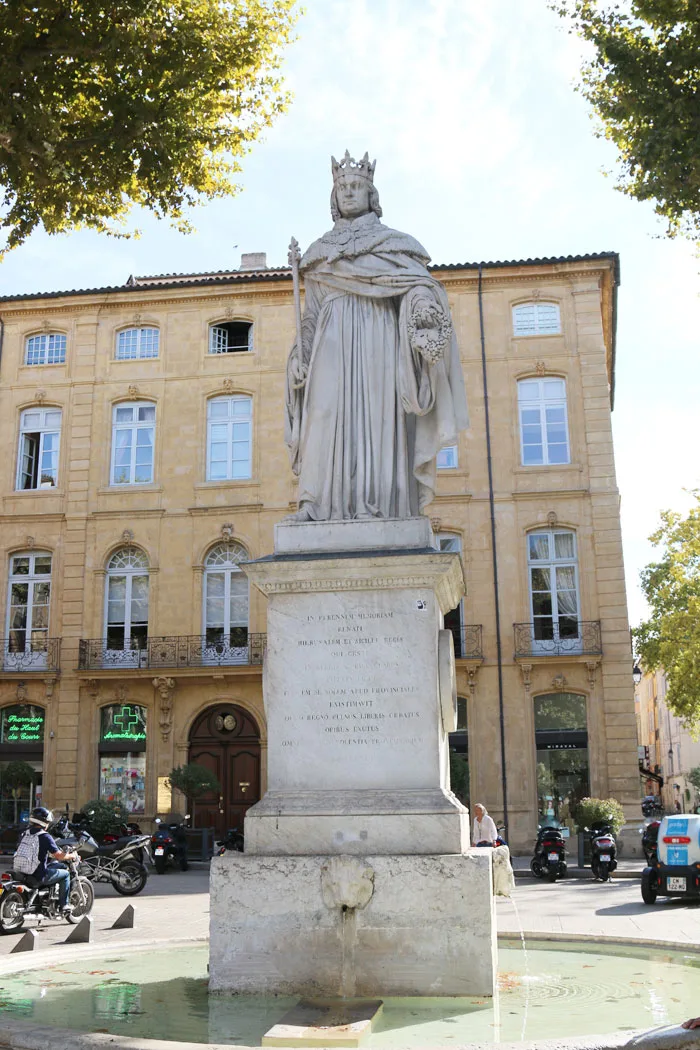 People that live there say they do because of the way of life. Many commute to work in London or Italy and come back on the weekends. The quality of life was obvious. The locals were smiling, the sun was shining, and the pace was bustling, yet still relaxed.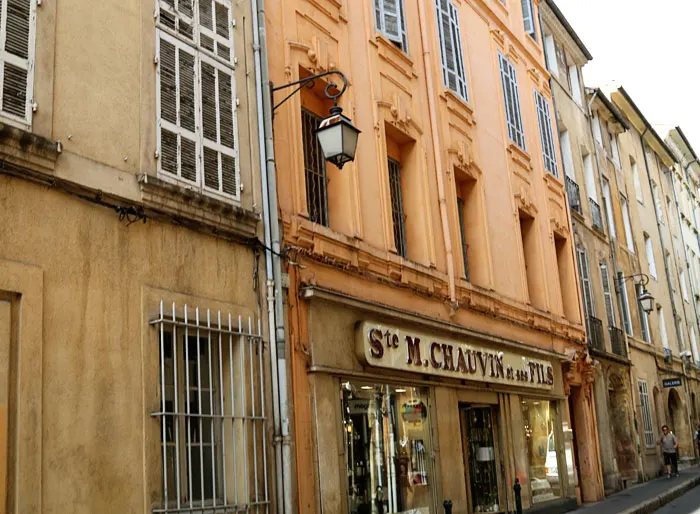 We ended the tour in the flower market and Mathilde gave us a book of seasonal recipes, a map, and restaurant suggestions. We hugged goodbye and were off to wander through town and burn off all of the calories we consumed!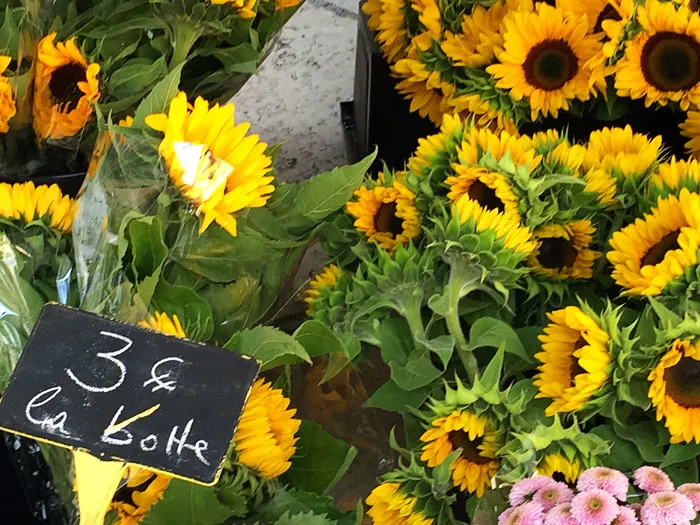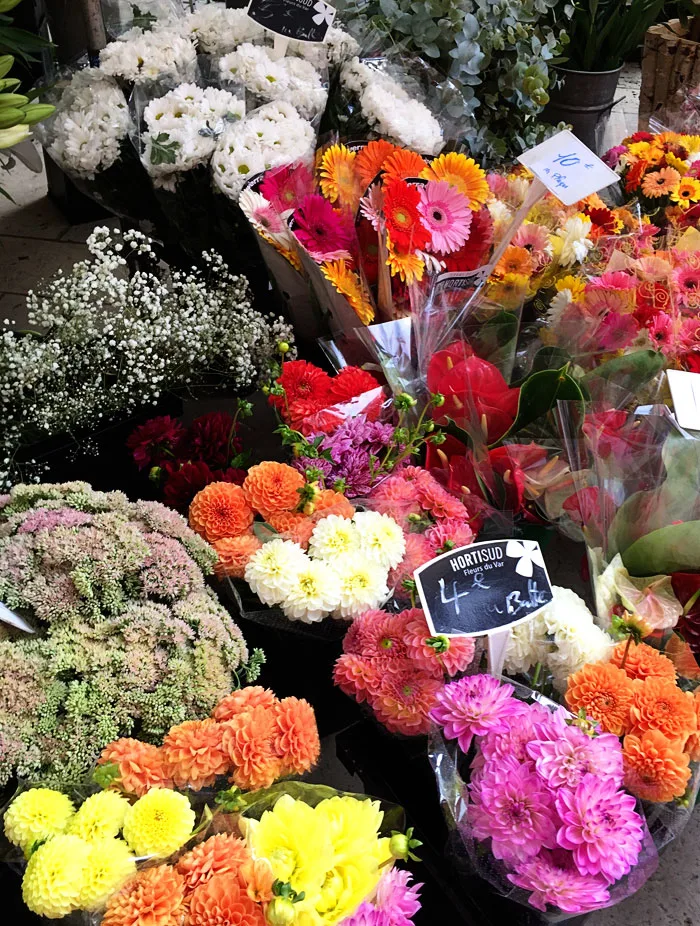 Market day in Aix-en-Provence is colorful, lively, and full of French experiences. Both my husband and I felt this was one of the highlights of our trip. If you're visiting Provence, take a day or two to visit this lovely town.
The tour was 55 Euro per person, but we didn't need to eat breakfast or lunch that day because we were so full from the tour. Also, the french experiences as well as the history and culture we learned was well worth the price of admission. Be sure to make arrangements far in advance and plan around a market day (Tuesday, Thursday, and Saturday).
Don't forget to bring your cameras and an empty stomach!