For our last stop in the South of France we made our way through the narrow roads east of Avignon, climbing higher and higher until we came across a fairy tale-like village, Crillon le Brave.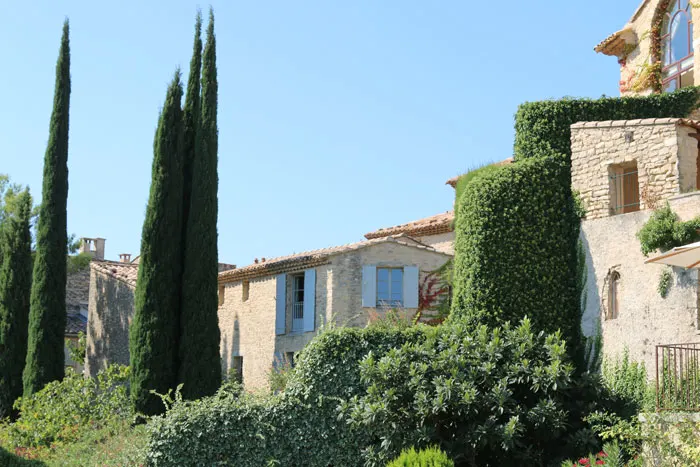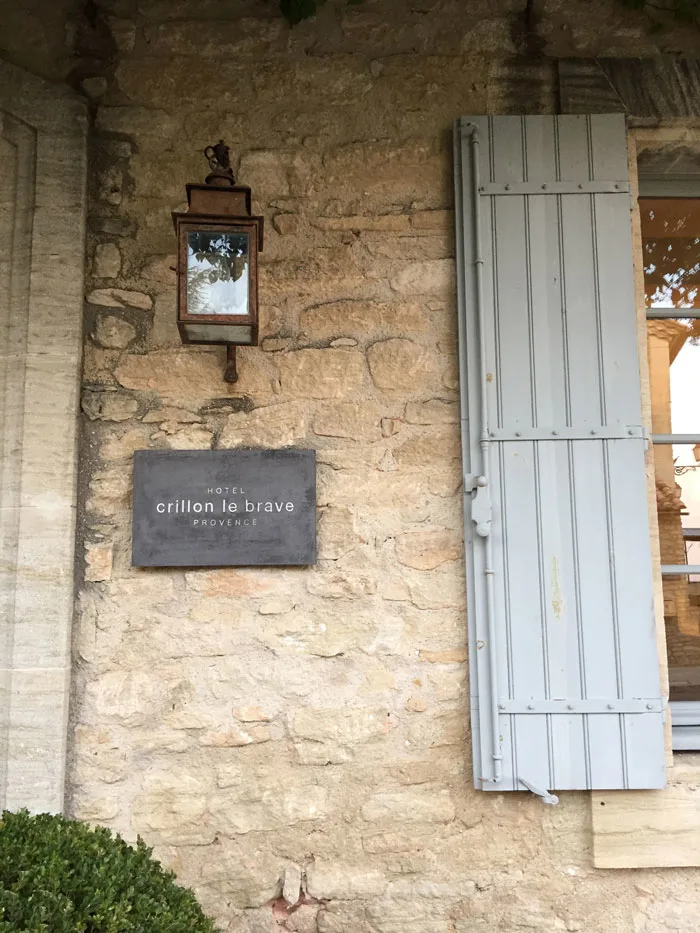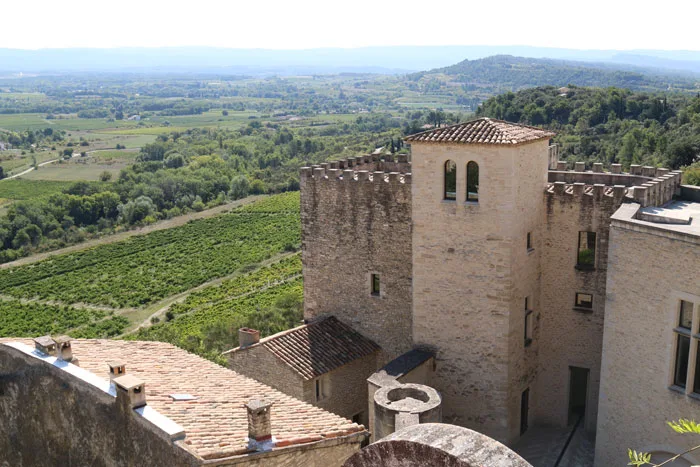 Hotel Crillon-le-brave is situated high above town with eight buildings providing breathtaking views of vineyards and olive groves.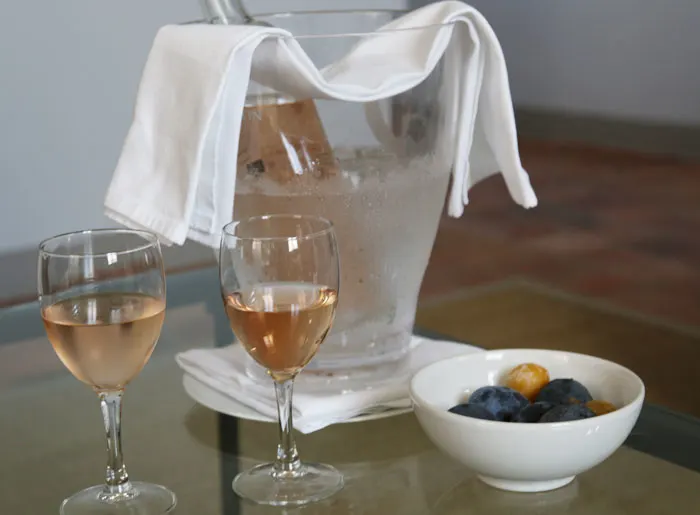 We checked into our room which was stylishly decorated in relaxing blues and whites. The casual luxury was the perfect refuge from the mid-day sun.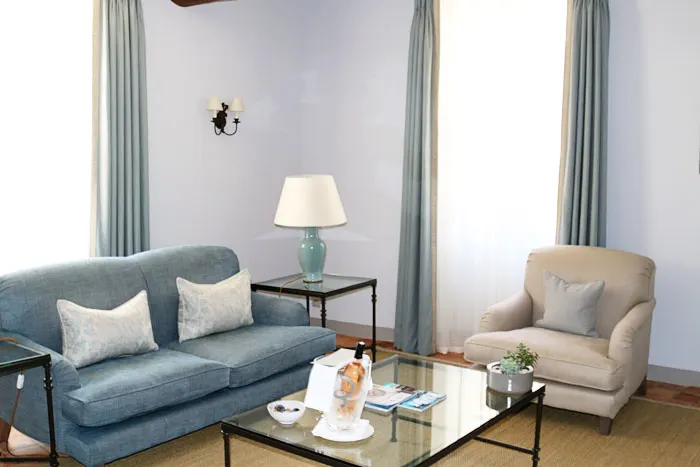 While we had no need for a fireplace at this time of year, it would be perfect for a romantic winter getaway.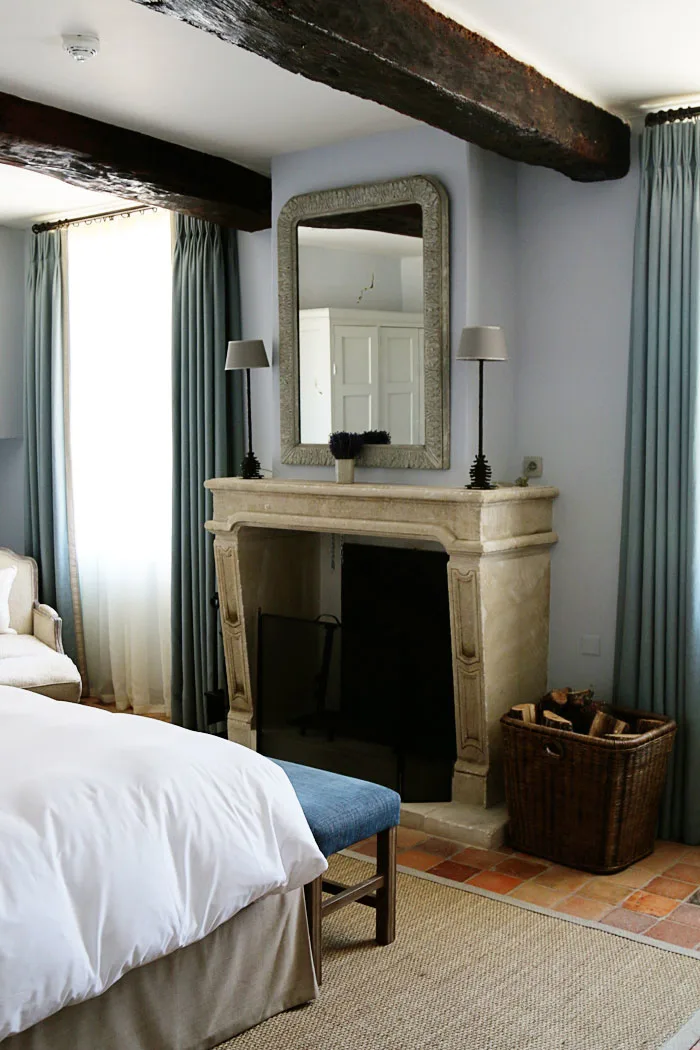 The room included an immaculate bathroom with a large bathtub and separate shower room (not pictured, but every bit as nice).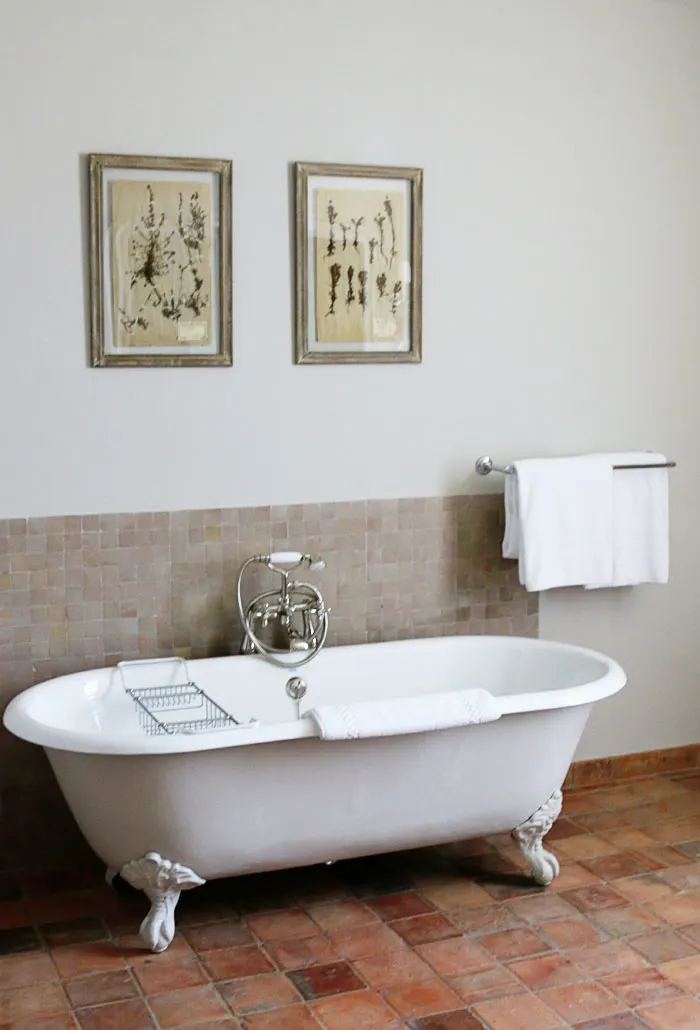 And my favourite part of all, the most comfortable bed I've ever slept in! There are no words!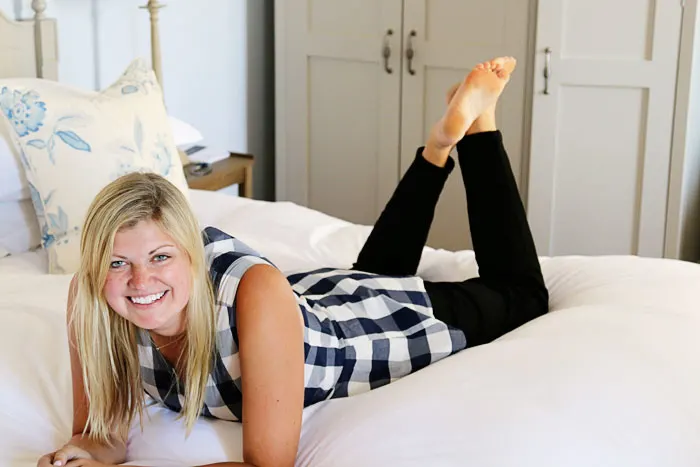 The main terraces connected the buildings and looked out to the most amazing views. We enjoyed breakfast, lunch, and cocktails out on this terrace to take full advantage the scenery!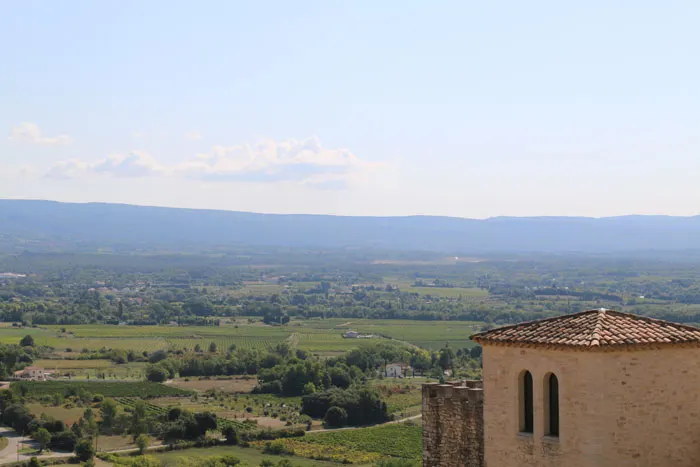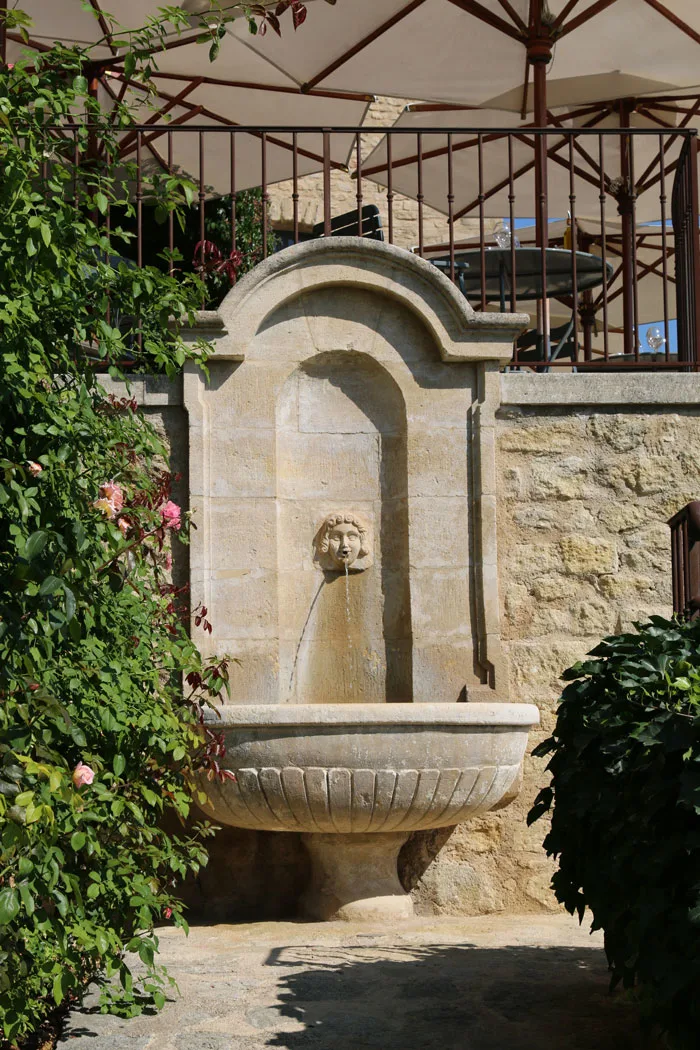 Having spent some time in the car we decided to take the hotel's bikes out to explore the area.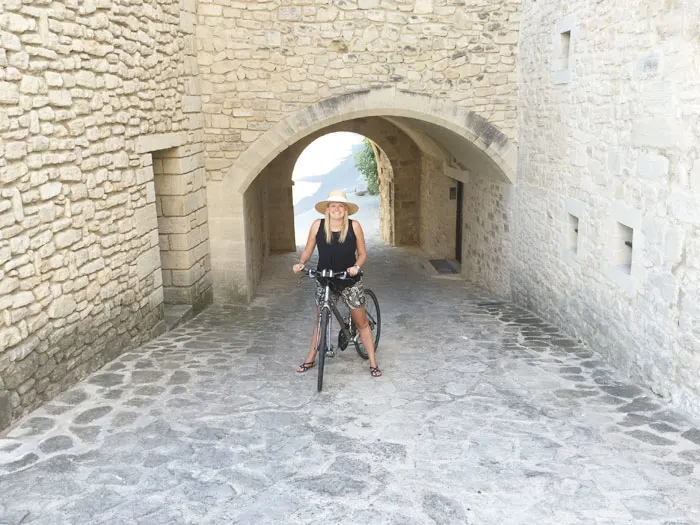 We didn't venture too far down the hill as I quickly realized how painfully out of shape I was and the further I went down the more I would have to bike up! It was fun, however, to spin around town and watch the serious cyclists whiz by me.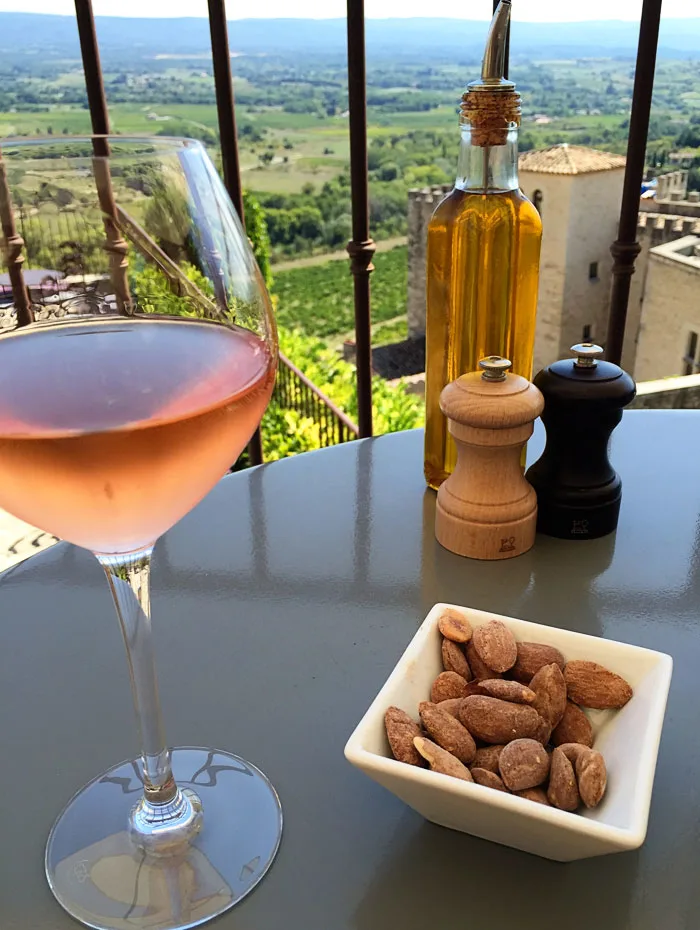 We cooled off with a glass of rose before I was off to check out the spa!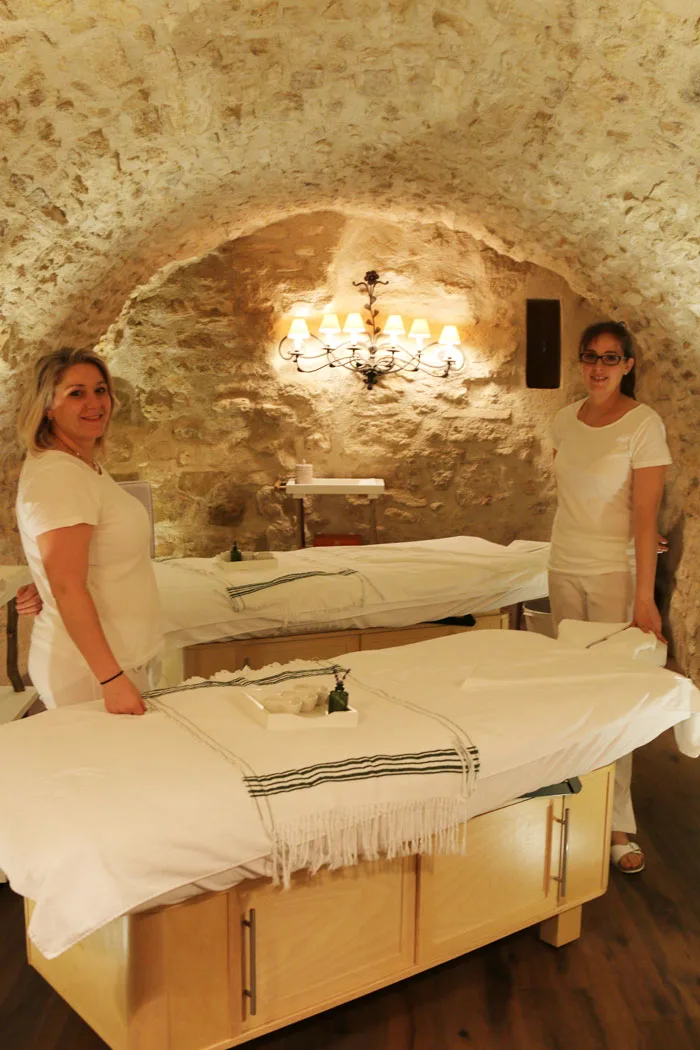 I was greeted by the sweetest ladies when I walked into the lavender scented room. The therapists, lead by Pauline Ballot, were top of the line and the Bamford organic products smelled incredible.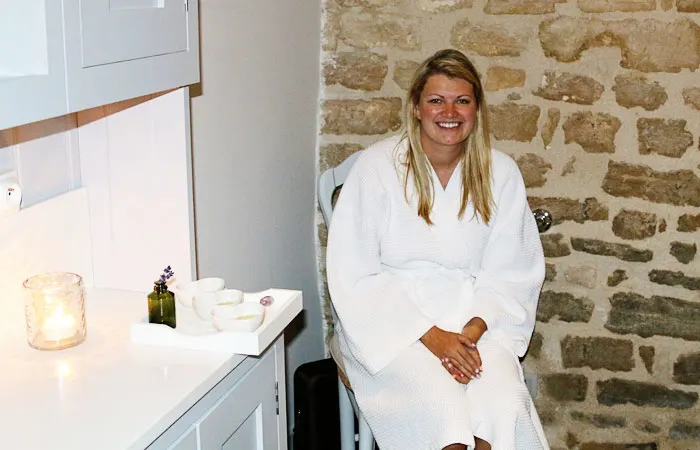 Fresh and relaxed from the spa, we found ourselves a couple of aperitifs and decided to check out the French game of Petanque.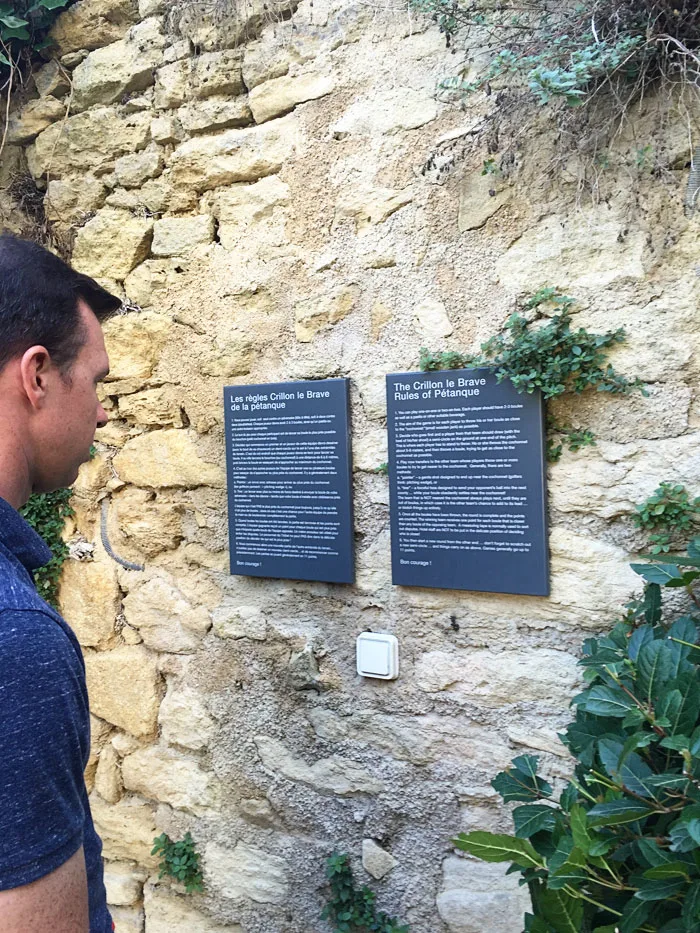 We read through the rules and it got competitive very quickly! Several other hotel guests joined us in the fun.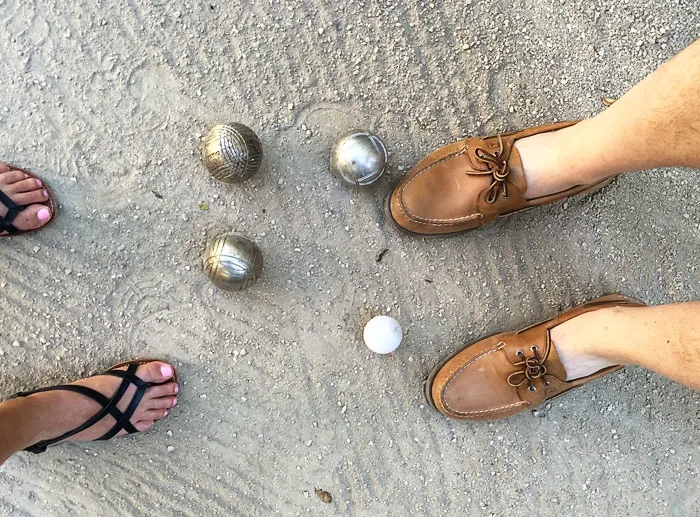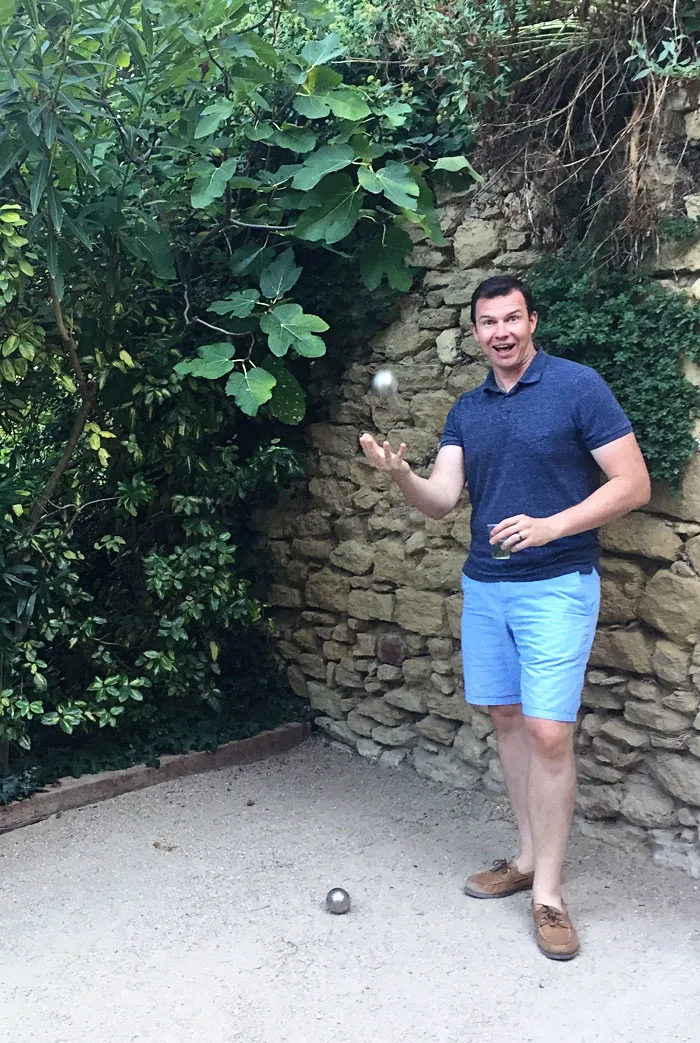 As the sun began to set we headed up to dinner. We debated between the 40k restaurant (which serves food that is found within, you guessed it, 40 kilometers of the restaurant) and the gastronomic restaurant, Jerome Blanchet.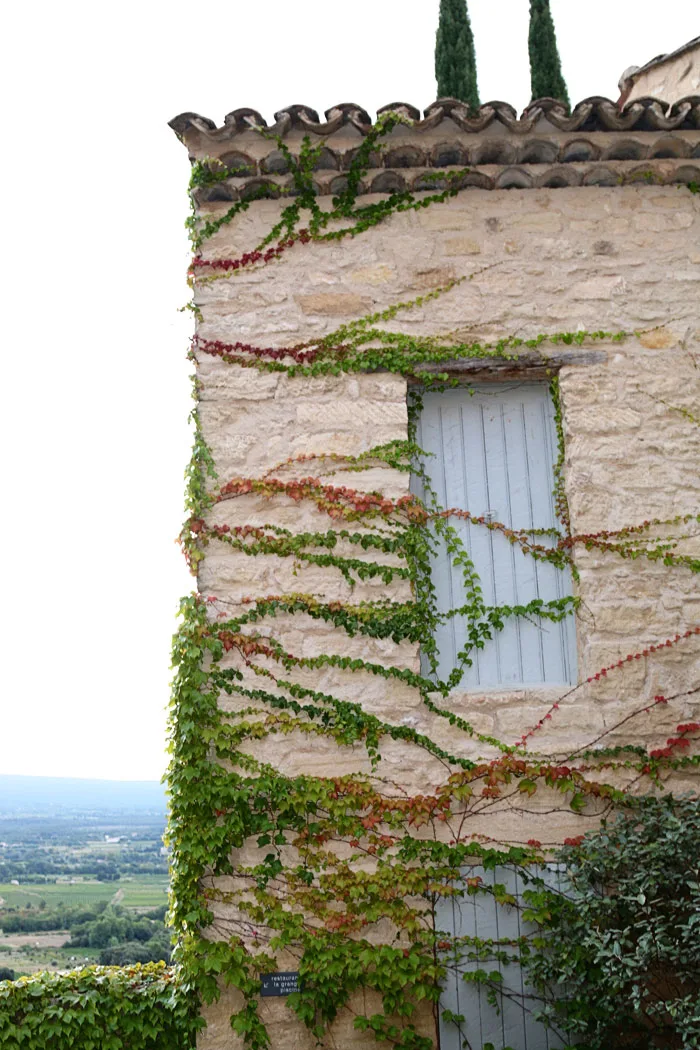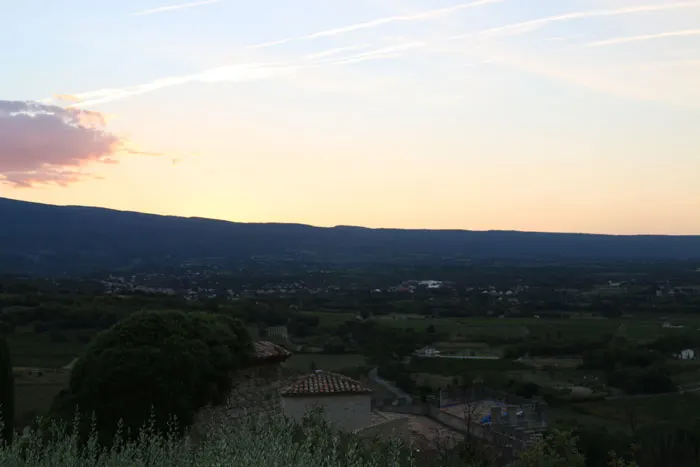 Feeling adventurous we chose the gastronomic restaurant and ordered the Chef's tasting menu. Here I am listening attentively to a description of one of the many courses.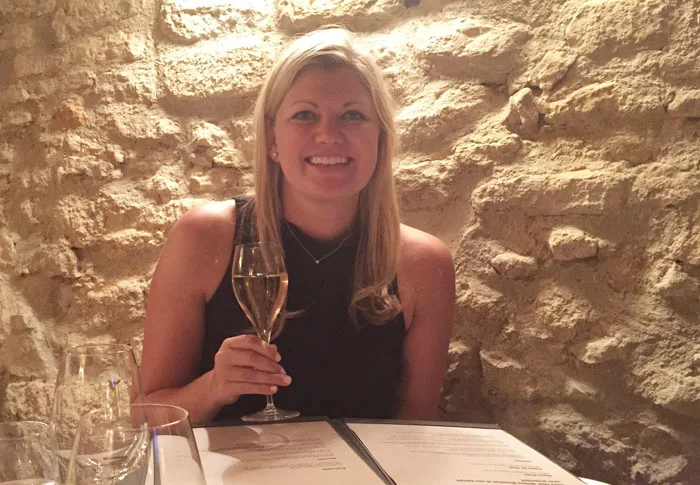 Each course that came out was more beautiful and more flavourful than the next. It was one of the most memorable meals I've had in the most romantic cave-like setting.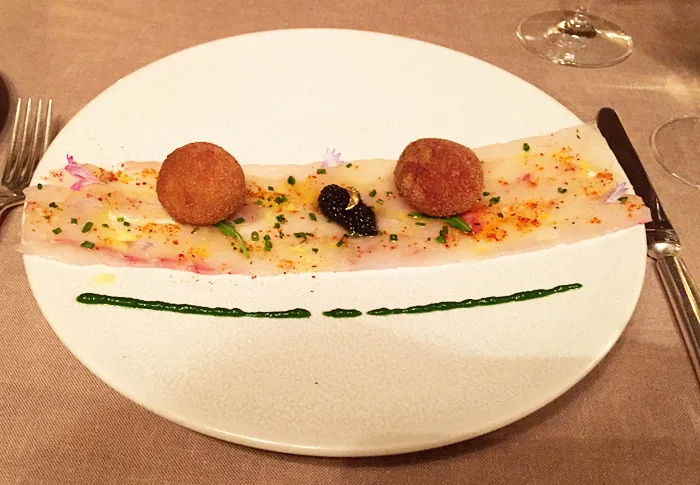 And just when it couldn't get any better, they brought out the cheese tray. Let's just say it wasn't easy to decide what cheeses to try!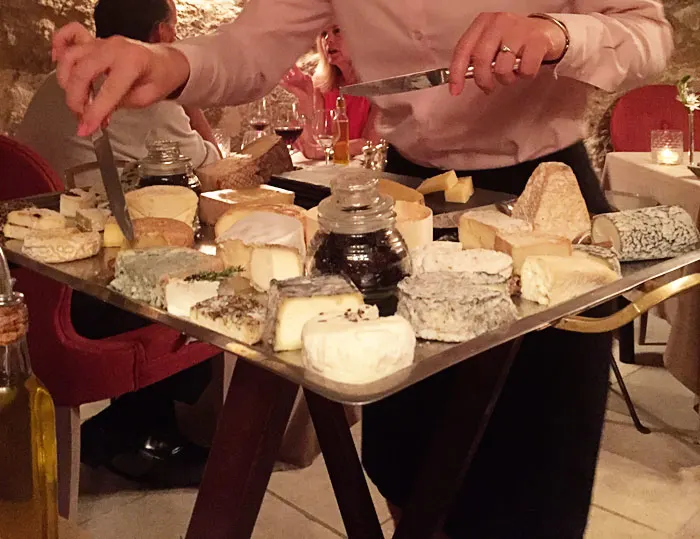 If you're looking for the perfect destination to take a romantic holiday, honeymoon, or relaxing anniversary trip, look no further than Crillon le Brave!