Paris may be the city of love and one of the most romantic places in the world but today I've been having a little romance with the city itself. It turns out I LOVE Paris.
I spent the day wandering among some of the main attractions, stopping for café lattes and macaroons, shopping in the boutique stores and generally loving every corner of this gorgeous city.
I arrived on Thursday afternoon and, rather than sharing my travel tips and reviews just yet, I thought I'd share the journal I've been scribbling in each time I stop for a rest.
Day 1: Catching the Eurostar to Paris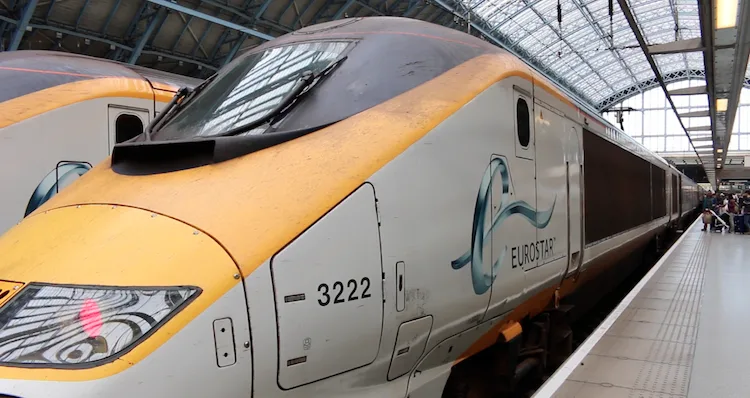 I can't believe I'd forgotten how much I love the Eurostar. It's just so easy and comfortable.
Sometimes it isn't until you experience something really good that you realise just how crap the alternative is. You know, like flying on a budget airline to Paris.
With the Eurostar there are no queues, no hassle, no long waits and no idiot holding up the security queue with their ginormous bottles of liquids.
After a breakfast of croissants, muesli and orange juice I sat back and watched the French countryside pass me by and I arrived in less than 2 hours.
My first stop in Paris was Citadines Tour Eiffel Tower and, as the name suggests, it was right by the Eiffel Tower. The location doesn't get much better than this! This Citadines apart'hotel doesn't look like much from the outside but once inside it's the perfect hidden gem. You're hit by the smell of freshly brewing coffee and the super friendly staff welcome you inside.
My room on the 6th floor was spacious but cosy, nicely designed (I love that wallpaper), spotlessly clean, modern and with a handy kitchenette too.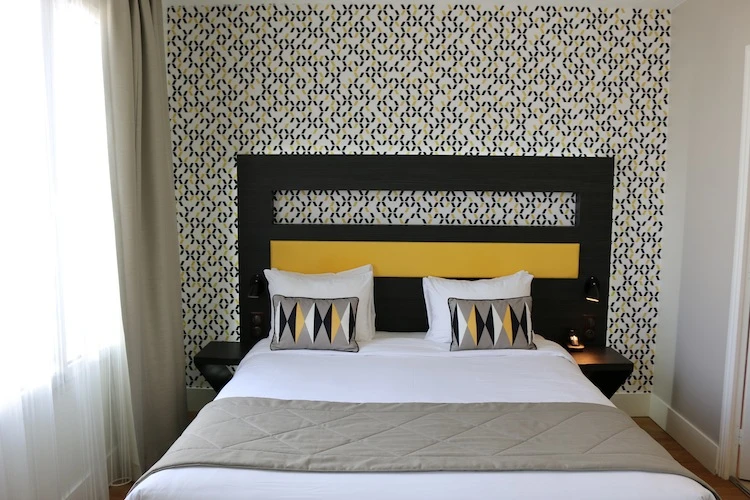 But the highlight of the room was definitely the view. Check. It. Out.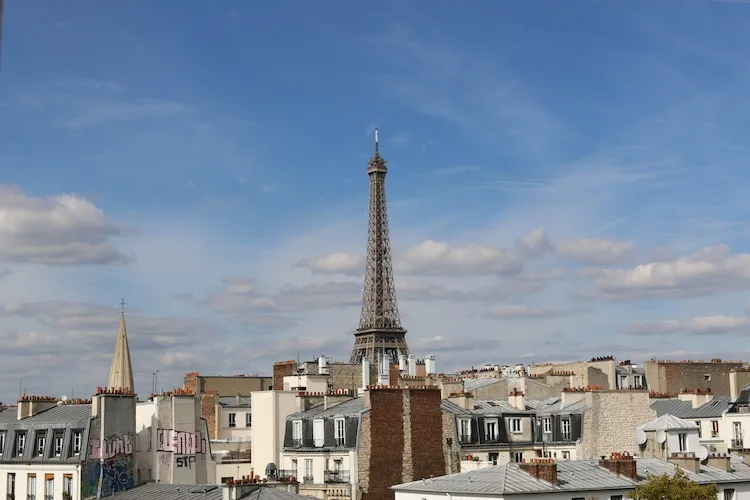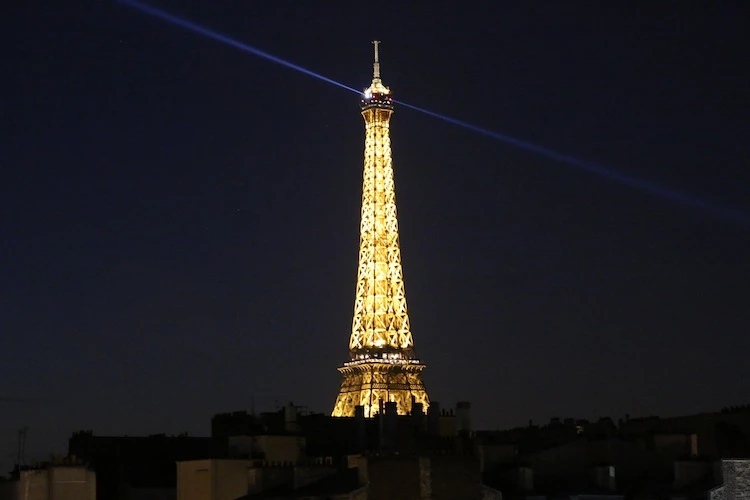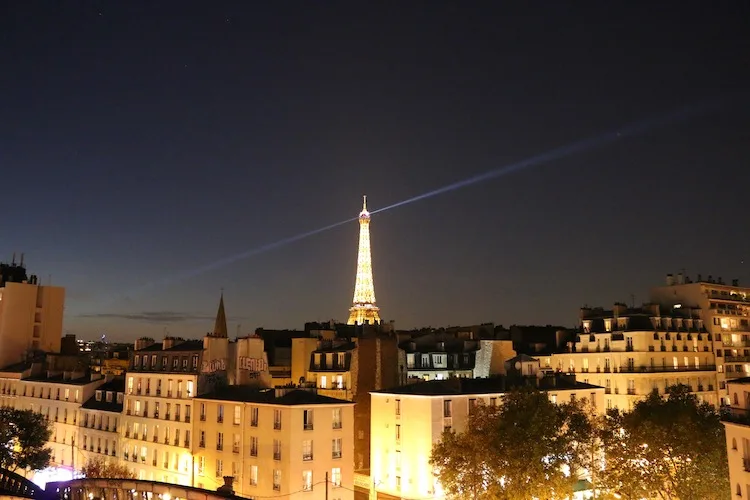 I spent forever ogling out my window and admiring the view before remembering there was a whole city to explore!
That evening I went to a press event to launch the Citadines Moments 30 campaign and meet the other bloggers involved. There were about 20 members of the French press who were all interested in the competition and seeing what we get up to. Each Citadines property also has a big banner in reception explaining the competition and it's so exciting that it's being promoted to all of Citadines customers.
Day 2: Exploring Paris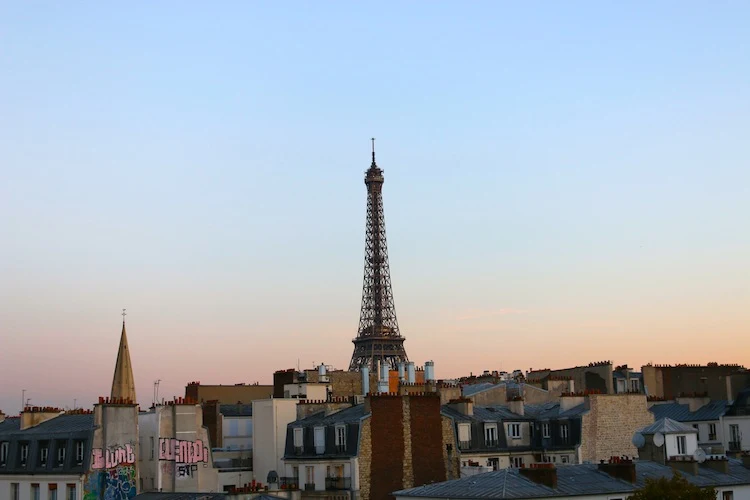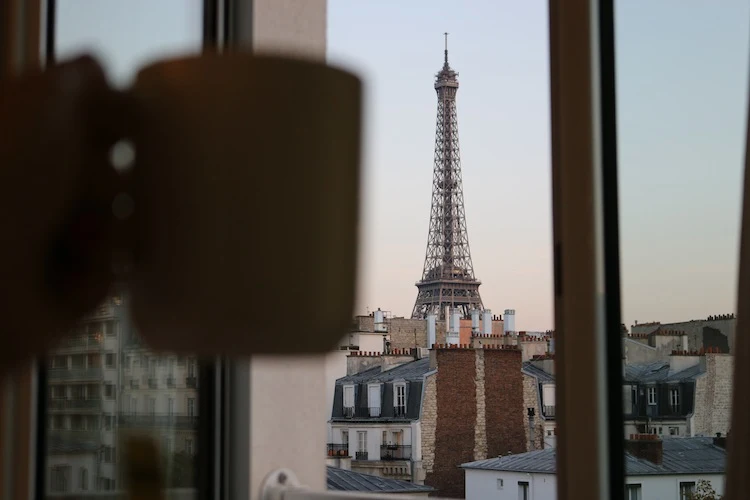 Enjoying a cuppa in bed with the perfect view
I slept with my curtains open so once again woke up to that incredible view. Waking up to a pinky sky and the Eiffel Tower was an absolute dream come true and I had to tear myself away to go for breakfast.
After another breakfast of croissants and fresh fruit I took the short walk to the Eiffel Tower. I wandered around taking photos while doing my very best to avoid all the scammers and touts. I decided not to go up the tower because the queue was so long and I had so much I wanted to see.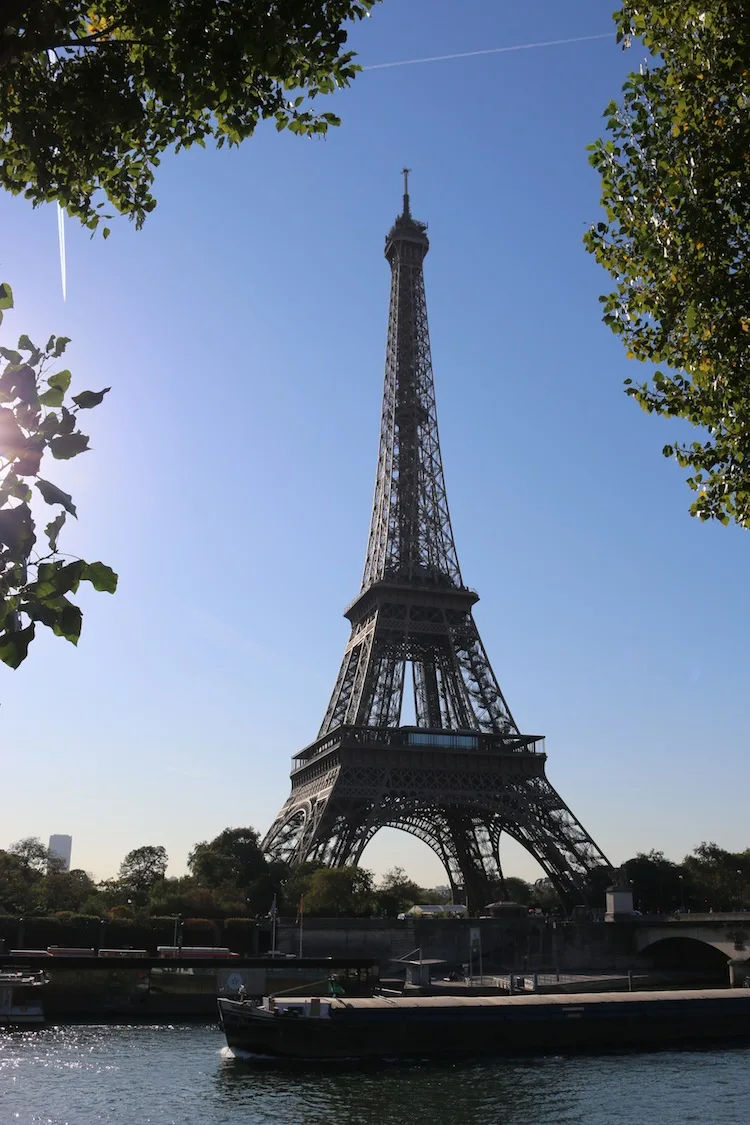 Musee Galliera (Fashion Museum)
I headed to the Palais de Tokyo for a quick look around on my way to the Musee Galliera. This is also known as the Musee de la Mode, or the fashion museum. Of course, I went inside and loved it.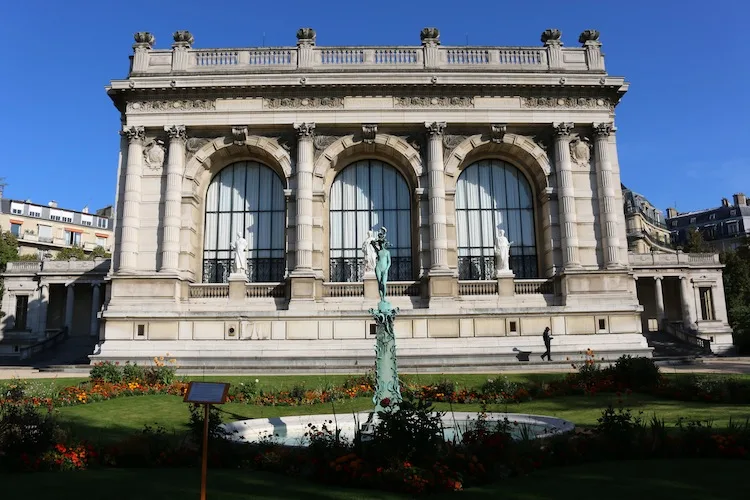 The exhibitions are inside a 19th century Renaissance Palace so it's a beautiful place with mosaicked floors and domed ceilings towering above the clothes. The display during my visit (September 2014) was 1950s haute couture.
I love seeing the way fashion and history shape each other. You might think a dress is just a dress but when you think about the conscious decisions of the designers it's really interesting.
Vintage fashion lovers will be heaven wandering among the beautiful dresses with the clinched in waistlines and swirling skirts typical of the 1950s.
These shapes created a fashion revolution after the years of hardship imposed by the Second World War. The dresses weren't just about looking good, they're about feeling glamorous and sexy after years of wearing whatever was practical, affordable or available during the war. Times were changing and women wanted to reflect this celebration in their clothes.
Within the museum are rooms filled with dresses from some of France's most famous designers like Christian Dior, Pierre Cardin, Jacques Heim, Louis Feraud and Jacques Fath.
The 1950s were considered an isolated decade in fashion history. This was a time before high fashion came to the high street and affordable options were available for everyone. Just a handful of designers were influencing how every fashionista wanted to dress.
The museum is also filled with some of Paris' best dressed women so it's worth going just for the people watching. Seriously, these women looked incredible!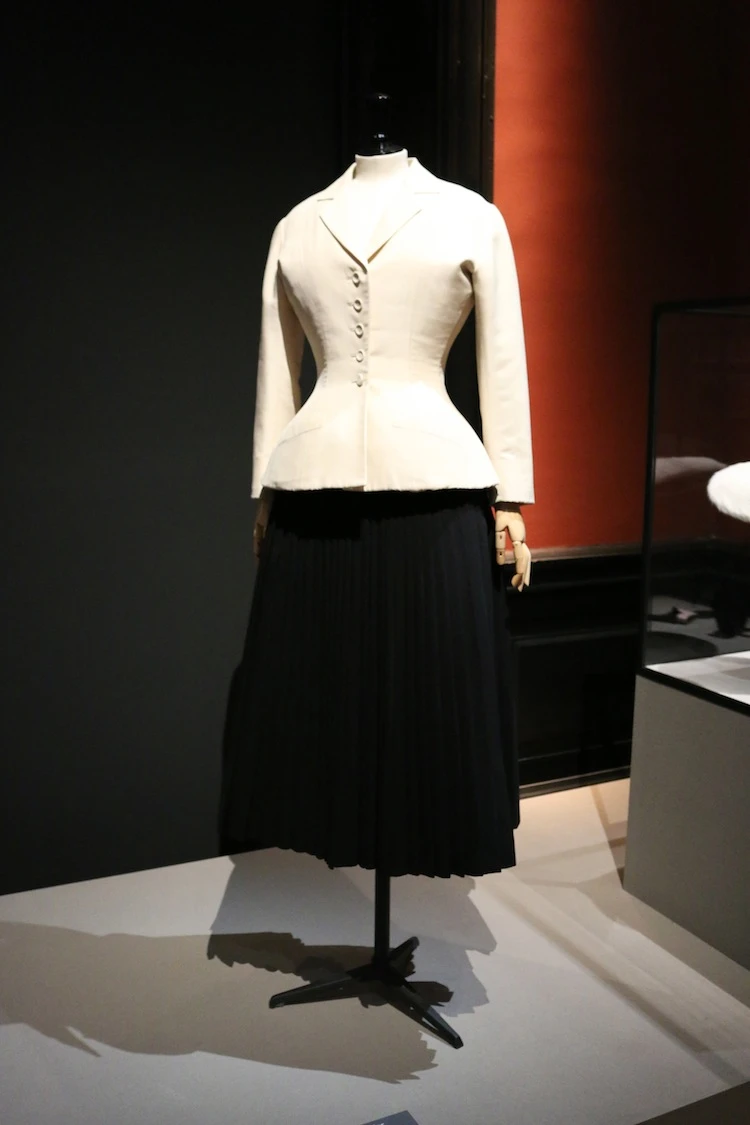 I managed to snap one photo inside before they shouted at me for using my camera. This little number is by Christian Dior.
It was now time to walk back to my hotel to check out and make my way to my next Citadines apart'hotel.
I'm now in the Citadines Suite Louvre Paris and, oh my goodness, is it gorgeous.
It's actually borderline too gorgeous because once I was inside my suite I didn't want to leave.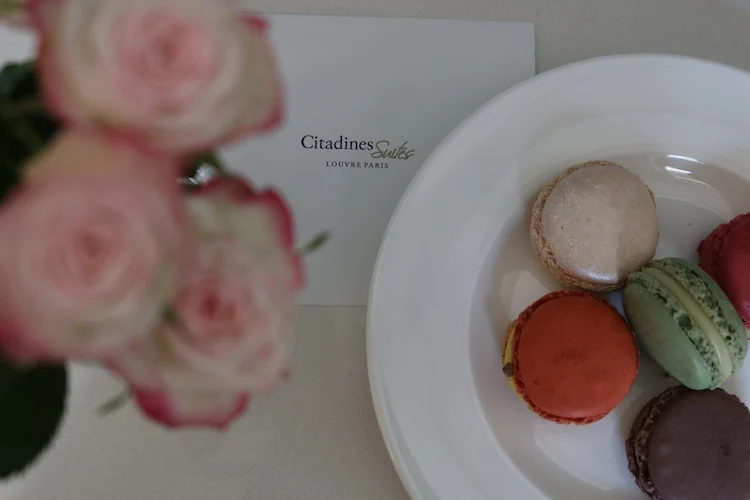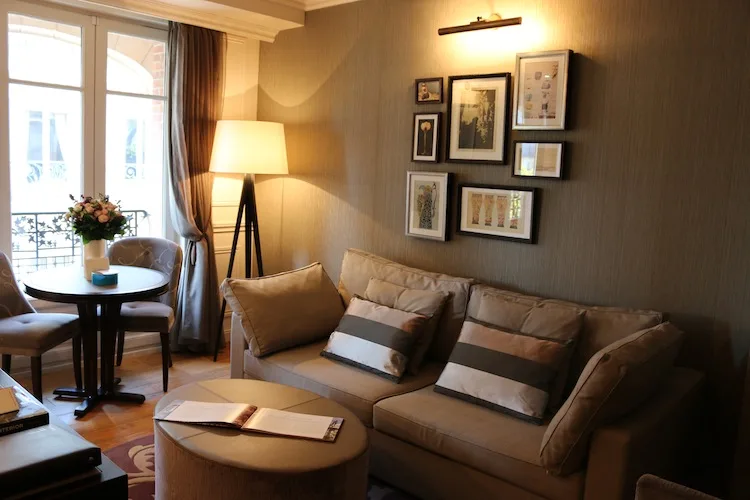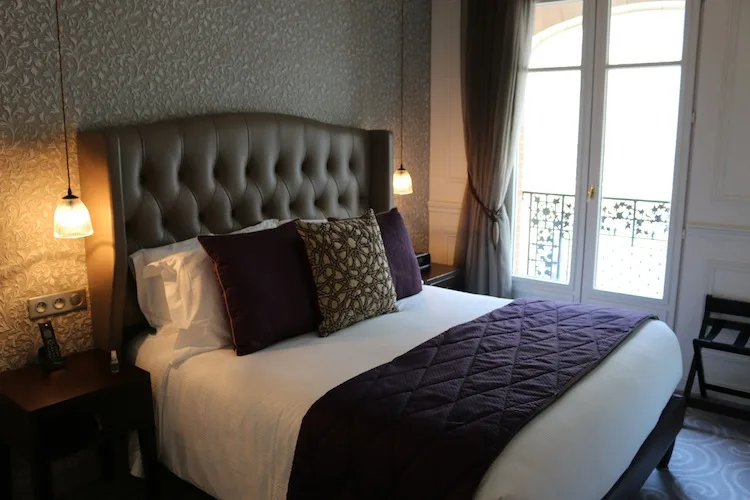 I spent a good hour sitting in my suite feeling incredibly lucky. Last night I had a view of the Eiffel Tower and tonight I have a luxurious 5* suite in Paris.
I had some of the softest and most delicious macaroons I've ever tasted to regain my strength before I set out for more sightseeing.
I wandered to the royal palace and the gardens. Surrounding the gardens are boutique shops and plenty of chairs to sit and enjoy the views.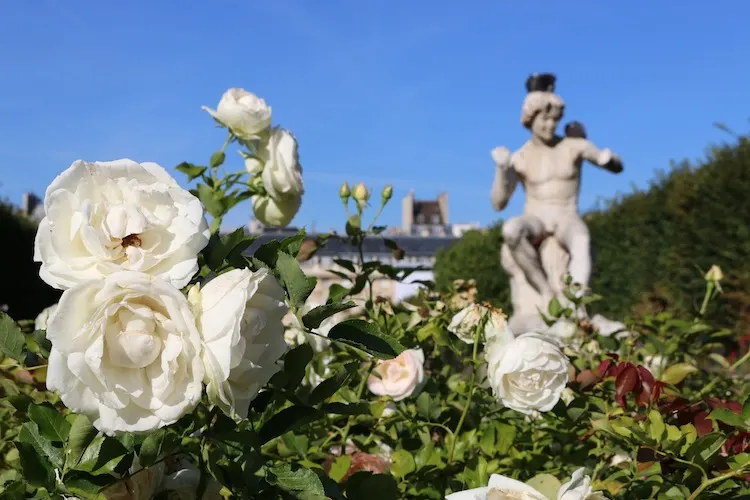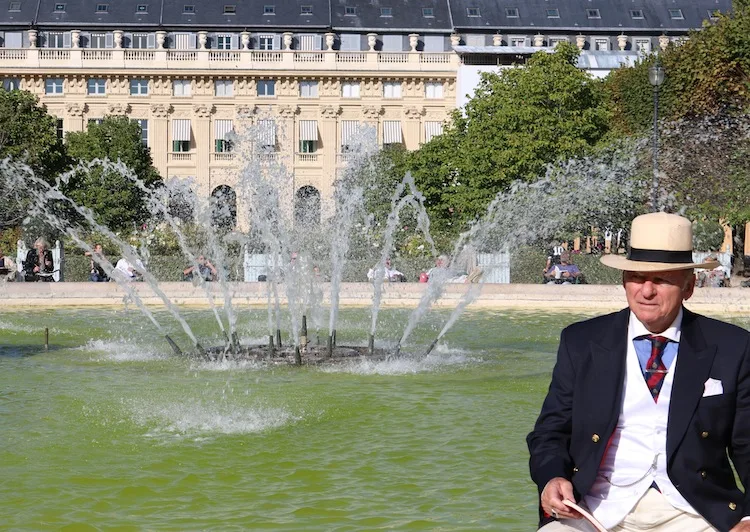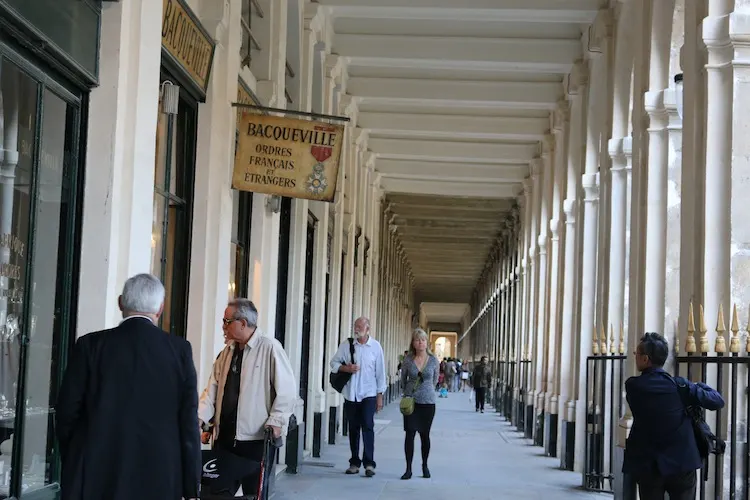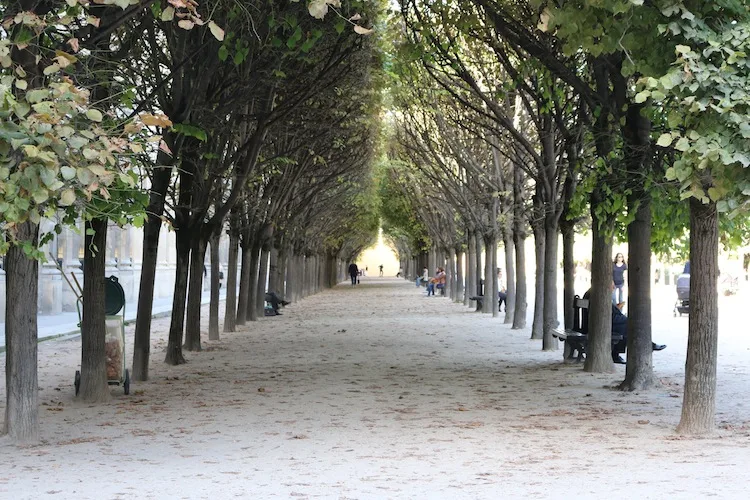 I popped into Galerie Vivienne, a small shopping mall and gallery opened in 1823, to drool over designer handbags before I headed to the Louvre. I didn't go inside as I'm going to wait and see if it rains and go then. I'd rather be out in the sunshine while it lasts rather than stuck in a museum. (Thanks to Olivia who shared that suggestion on my last blog post).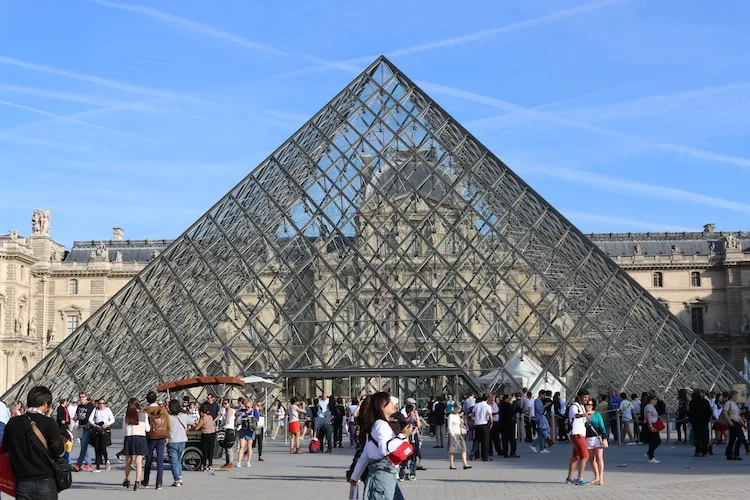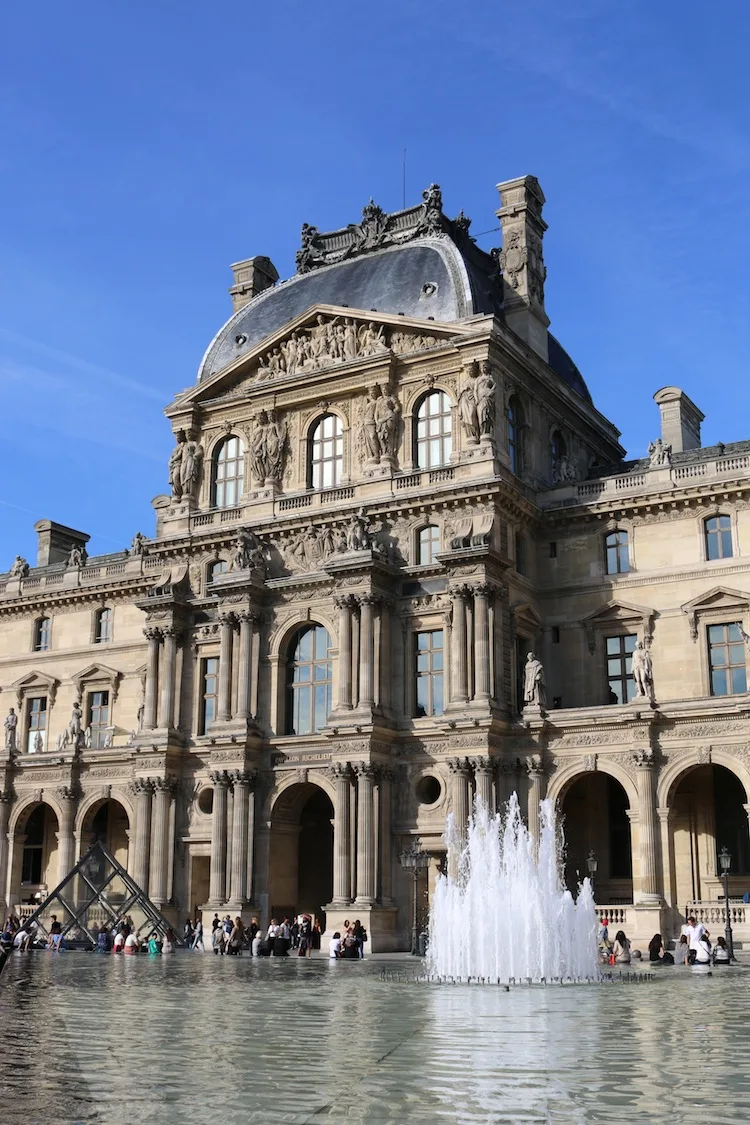 I then had a walk through Jardin des Tuileries. This is a beautiful public garden and promenade filled with people relaxing in the sunshine with ice creams and cold drinks.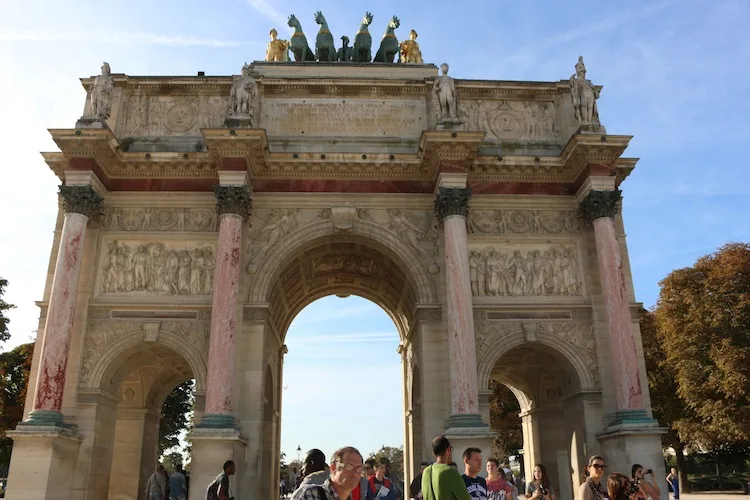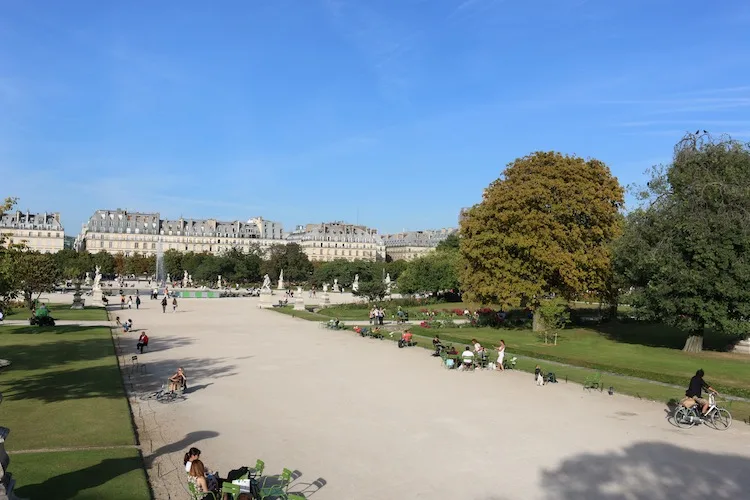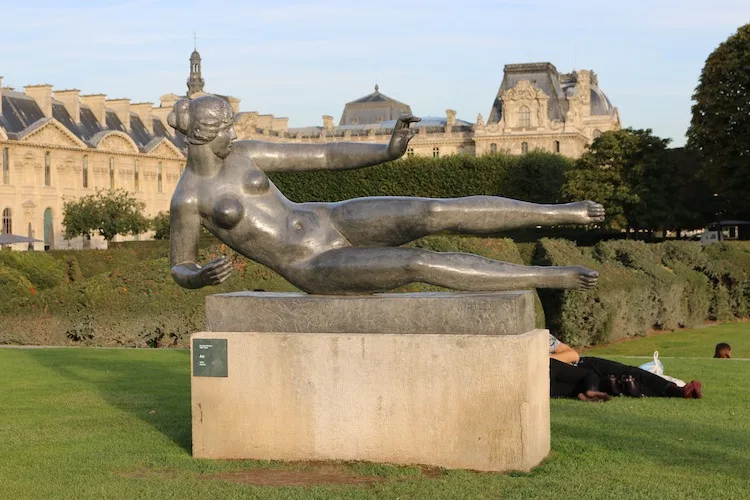 This statue is called 'The Lady who Slipped in the Shower'. Not really, I made that up. I just think it's a really unusual position for a statue.
I have two more days in Paris so there's plenty of time for more exploring, sight seeing, eating and shopping.
It turns out it's true what Audrey Hepburn said. Paris always is a good idea.
*I've realised I'm in just one photo today. Oh, the problems of travelling solo. Must ask more strangers to take my photo tomorrow!
In case you missed it: I'm currently on a 9-day trip around Paris, Lille and Berlin with Citadines. It's part of a campaign with 4 other bloggers and there's a competition for one blogger to win. You can vote for your favourite blogger here to help them win. All voters will then be entered into a draw to win a night in a Citadines apart'hotel anywhere in Europe and someone who voted for the winner will win a week with Citadines including all transport for two people.