I asked The Travel Hack team to share the #1 thing on their Christmas wish list to Santa. You can tell we're a bunch of travelling geeks by looking at this list of travel experiences and blogging tech!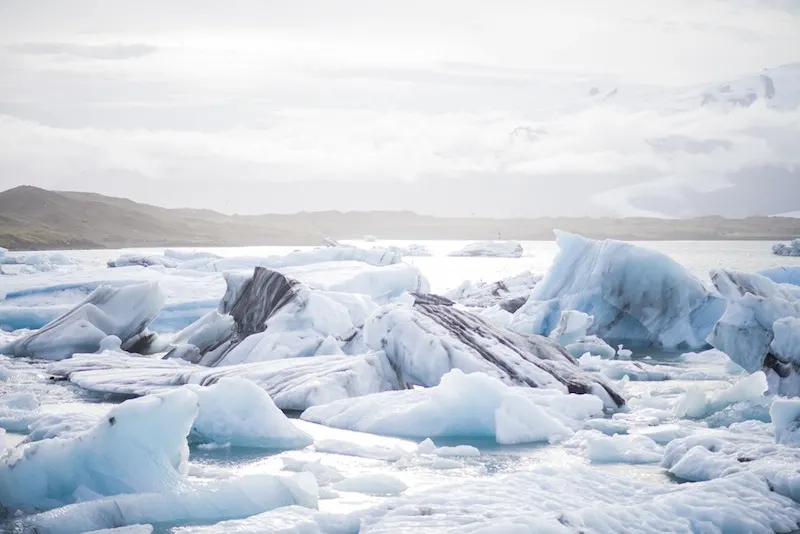 When I dream, I dream big! Top of my Christmas wish-list this year is an Arctic expedition with polar tour operator, One Ocean. These cruises take you right into the icy heart of these wildly beautiful, undiscovered and, sadly, disappearing landscapes which look like nowhere else on earth. Glittering mountains of ice. Water the colour of onyx. Rare species at every turn. You can't get much further from every day, urban life.
Offering both Arctic and Antarctic voyages, a cruise with One Ocean means that not only do you get to get up close and personal with penguins, seals and marine life, but you also learn more about the fragile relationship between man and nature.
The team behind One Ocean have got an admirable vision and real purpose – this isn't just any boat trip. On board with you are specialist staff who are experts in their fields, such as photography, ornithology, geology and wildlife. I think it would be incredible to get to see these unique polar habitats up close, and learn more about what we can do to conserve them for longer (plus, take pictures of baby seals).
Dear Santa,
I've been a good traveller this year and packed my bags small and light, but I have a confession. I've been taking my bulky, over-sized noise cancelling headphones in my carry-on. They are perfect for getting blogging done on my flight, but how can I face the Travel Hack readers as their packing expert when I'm packing such a large travel accessory? I feel like a fraud!
So that's why I would love to find the in-ear noise cancelling headphones in my stocking this year. The white Bose version that is compatible with apple devices has incredible reviews! Not only are they compact, but there is an aware mode that allows you to click over to instantly hear what is going on around you. If you're able to pull this off, you'll make one happy traveller out of me!
Oops my iPad fell off my sun bed on a recent trip and since then it's proving a little unpredictable. It doesn't play through my headphones and some of the functionality isn't working.
The thing is I feel like I've lost a body part. Prior to buying it, I had no idea it was going to become such an important part of my life. From photos to blogging, reading to researching, it does everything and is way more compact than a laptop. I can also use it during landing and take off making every minute of my flight count. In short I need to replace it but don't really want to buy it myself. Also even though it is lighter than a laptop I would like it to be lighter still, hence why I would love an iPad mini.
Plus it's less weight for Santa to carry, if he buys it from the Apple store, after clicking through from the Avios store, he can earn Avios to help him on his way to business class. After all, I'm sure even Santander wants to upgrade to business class sometimes. He must get a numb bum on that sledge!
Dear Santa,
I've been a very good girl this year, honest! With that in mind I'd love for you to bring me an Apple MacBook Air. If you're in a particularly generous mood please feel free to install Photoshop on it too!
The MacBook Air is super lightweight (1.08 kilos) and super thin (1.7cm), which means I can easily take it on my adventures around the world. Now that I need to carry my baby's belongings too that really is a big plus. It also means it won't weigh your sleigh down at all – I'm thoughtful like that!
The battery life lasts an impressive 12 hours meaning I really can get my travel blogging on without trying to find that elusive plug socket in the airport or hotel lobby. I have so many travel stories, photographs and videos to share and the speedy processor will allow me to get them documented in no time at all.
The MacBook Air would allow me to edit and preserve all of the memories from my amazing trips, meaning I get to really make the most of each and every single one. Reliving trips through my blog posts is one of my favourite things about travel blogging, so please do what you can Santa.
Very best wishes,
Char x
Flytographer is the best idea ever. When you're on holiday you hire a local photographer and they set up a photo shoot in the best locations within your destination. This is great for couples, groups and families – especially if you're always the one behind the camera and never end up in any photos!
I recently went to the Maldives for a week and we managed to capture one family photo the entire time. It was a lovely guy who took the photo but it's out of focus, George isn't looking at the camera and Sam and I both look very uncomfortable. It would be amazing to get a professional to snap some great photos to add to the family photo album. I don't like formal, posed photos taken in a photography studio but I love the idea of a photo shoot on holiday.
I have come to terms with the fact that I am never going to be an astronaut. Just watching Gravity and The Martian made my blood run cold. Space terrifies and fascinates me in equal parts, and there's something about a destination unexplored that piques my curiosity.
So, short of overcoming my fears and saving up enough for a Virgin Galactic flight, the next closest thing to going to space is to meet someone who has. This fascinating experience, available via Tinggly, includes a tour of the Kennedy Space Centre in Florida, followed by lunch with an actual astronaut.
Even without the lunch, it would be an incredible venue to explore, but the chance to actually meet someone who's been to space…well, that's a money-can't-buy experience. Except you actually can buy it. Right here.
Thanks, Santa!
(Because she's cheekily asking Santa for two presents this year!)
I'm going skiing in February with 40 other people (I know. Craziness. Can't wait). But my winter sports wardrobe is looking a little threadbare, and in need of a bit of style. This year, I'm asking Santa for the gorgeous Exploration Softshell Ski Jacket by Sweaty Betty.
It's warm, practical and really flattering, and it has the cute ski bunny element with the fur lined hood. Anyone who's been skiing or snowboarding knows that lots of pockets are an absolute must in ski gear. You need somewhere for your lift ticket, your phone, money, snacks, and your gloves while you're enjoying a toasty on-mountain lunch. This jacket comes with all the bells and whistles…and did I mention how cute it is? Definitely one to wear off the slopes as well, so I'm hoping to find this jacket wrapped up under my tree on the 25th.