Admittedly, I am usually not one to go to the same place twice when it comes to travelling. Not because I never love anywhere enough, but because my favourite thing is to go where I have never been.
There's only one exception to my rule and that's if I go from a new perspective.
For example I've backpacked around Australia but I'm sure it would feel like a completely new place if I went back and stayed in a 5* hotel. So, yes, should that offer come around – I wouldn't turn it down 😉
Likewise, I have holiday'ed in Greece many a time on the main land but coming into an island by boat and sleeping on the boat is a completely different experience and allows you to see Greece in a totally new light.
I sailed Greece for the first time 2 years ago with my best friend and her family. Luckily enough I was invited away with them again this year and so we set sail back in June to explore another group of Islands – The Ionian Islands.
Sailing has soon become one of my favourite types of holiday and there are many reasons for it.
Here's my top 10:
1. Breakfast with a view
Waking up at a different location, hitting the top deck with your breakfast and soaking in the new and stunning surroundings never gets old.
2. Just you and the big blue
There is simply nothing more relaxing than looking out into a calm ocean. Whether you have your earphones in with your favourite tunes rolling or just sit listening to the water crash against the boat – it's here I find peace.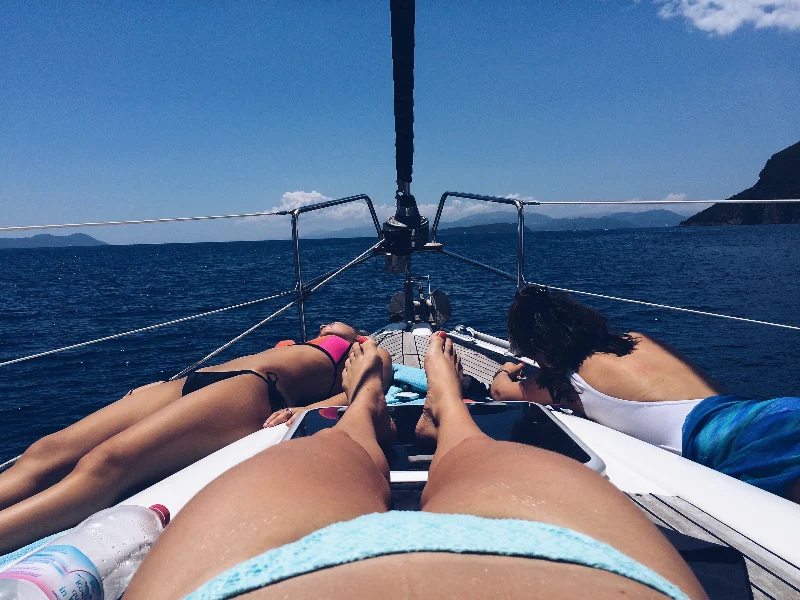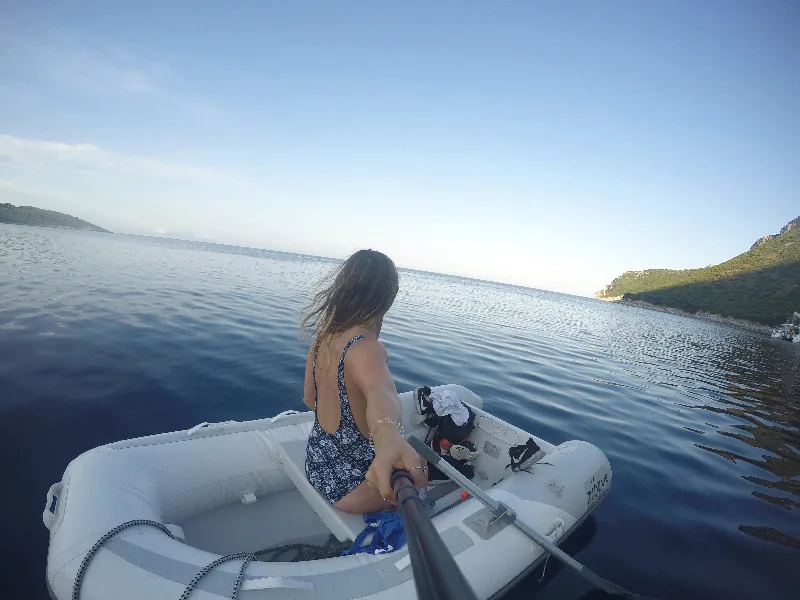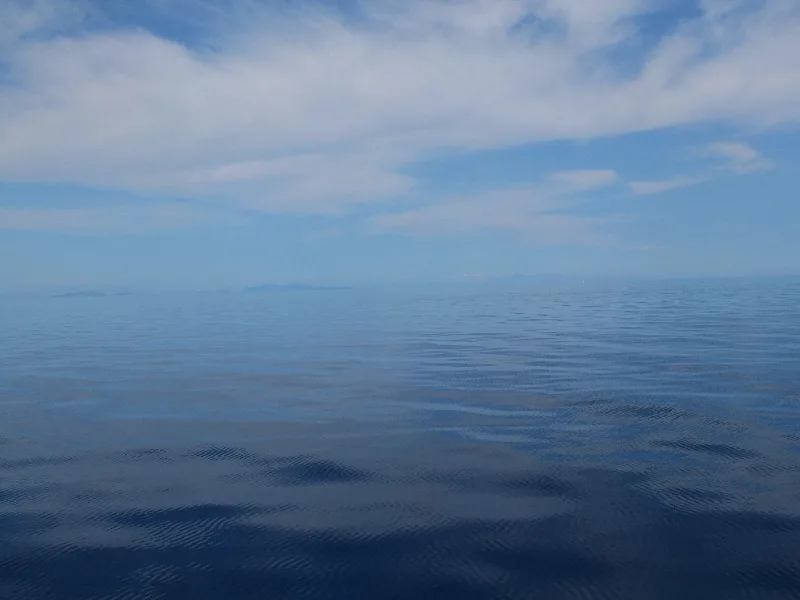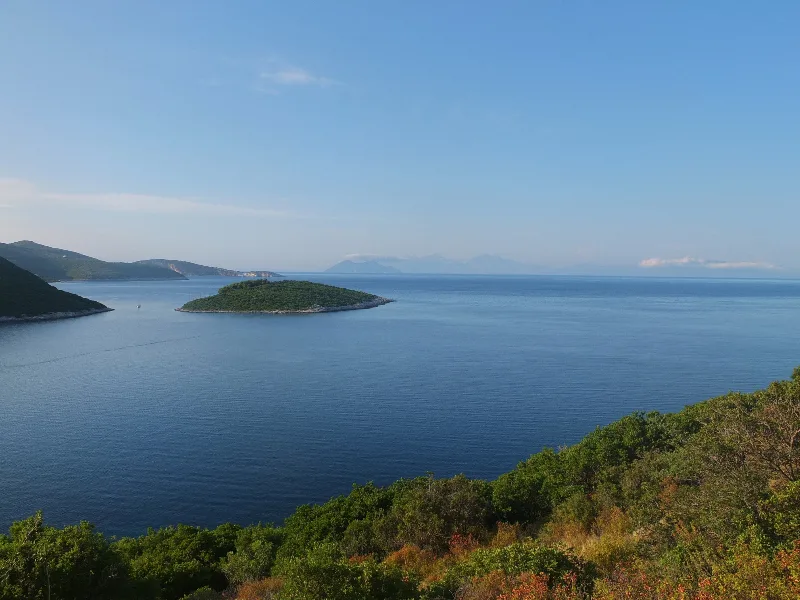 3. Lots of exploring
You get to anchor somewhere new each day and discover lots of little villages and untouristy spots where you can experience authentic Greece and get to know the locals.
4. Waterfront Tavernas
Picturesque dinners you could only dream of. Because you are arriving by boat you will anchor up in harbours where there are Greek tavernas dotted along the waterline. The hardest decision you will make all day is 'Which taverna do you eat in?'.
5. The Food
Greek food is amazing in itself. But for a sweet tooth like me, it's even better.
You'll get to try out a variety of Frozen yoghurts, greek yoghurts and greek coffees on your route. Make sure you try a 'Freddocappucino' or a Freddoccino with ice cream if you find yourself over that way!
6. Adventure into the unknown
You can sail wherever 'floats your boat' and discover random islands and coves where you could be the only people around making it feel like a real adventure!
7. The weather is a dream
If you come in the summer months between June – September, the weather in Greece is to die for. There may be your odd down pour, but it's usually short lived and soon clears up with the warm air and land. The clear blue skies make for endless sun soaking and super easy picture taking!
8. The waters are GORGEOUS.
Clear, warm, calm and full of beautiful fishes too, so plenty of opportunity for snorkelling!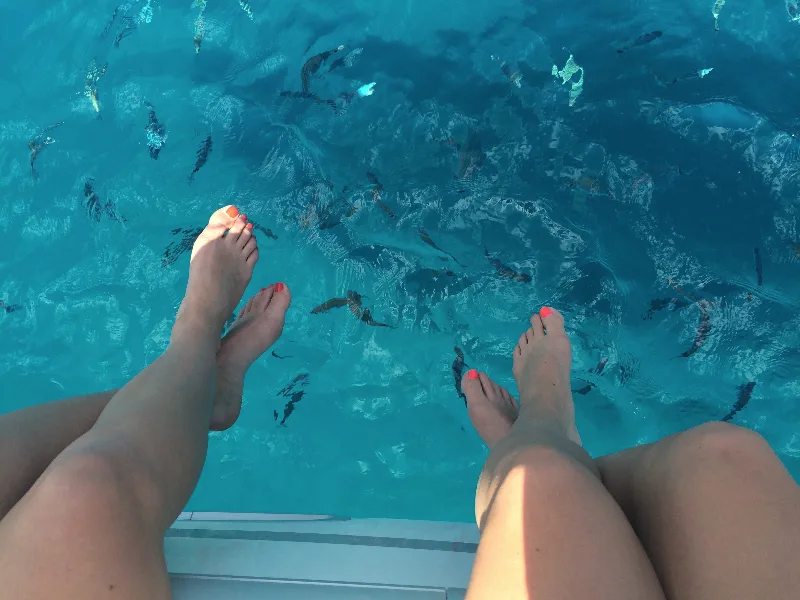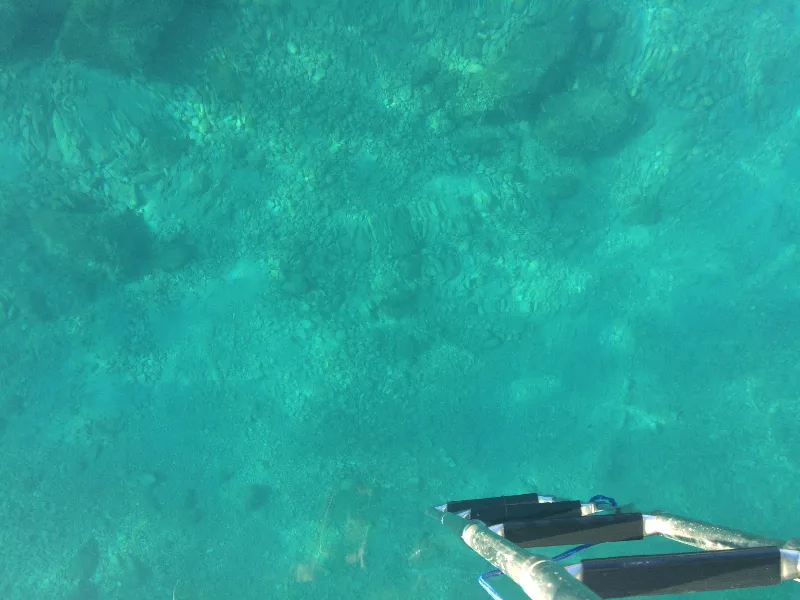 9. Sunrise, sunset
You can witness a variety of beautiful sunrises and sunsets which are even more captivating when they are reflected onto the water.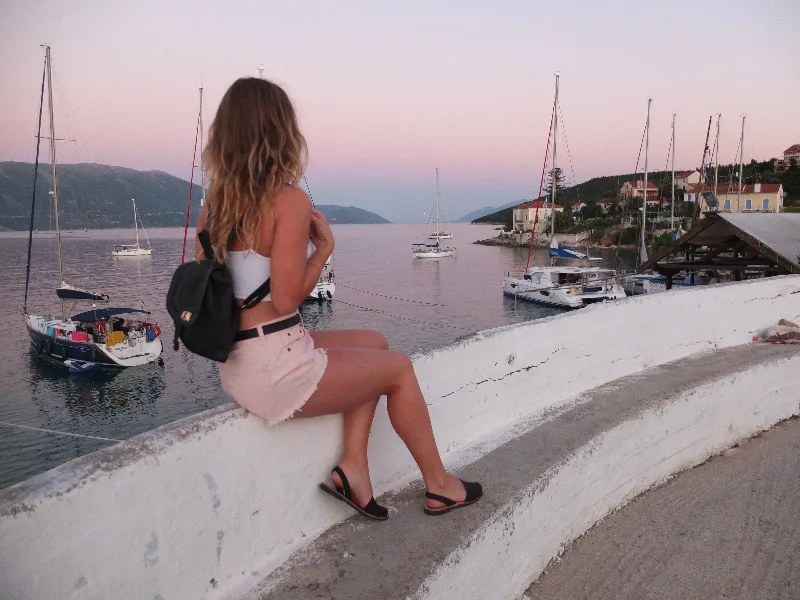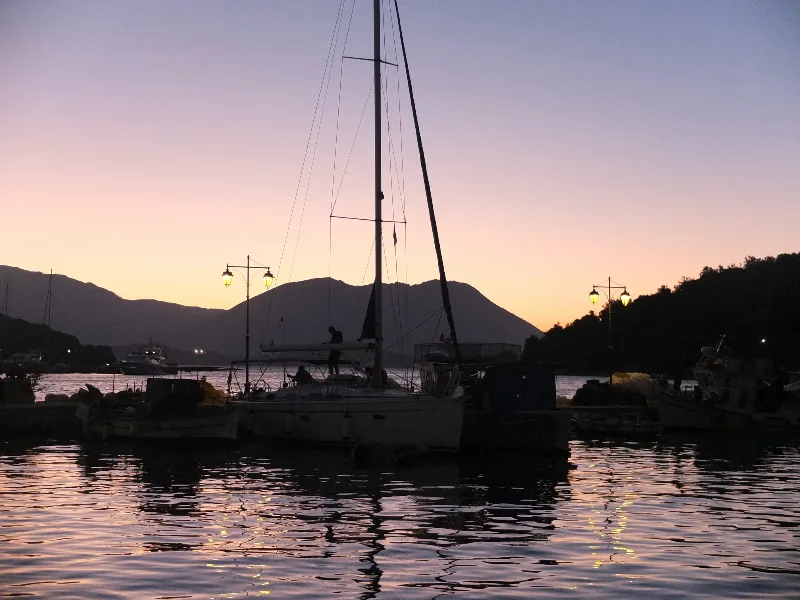 10. Digital Downtime
A lot of the time you'll find yourself in places where there's no signal/ internet or way to charge your phone. Being forced off of technology and to engage in human interaction is one of the most beautiful and refreshing benefits of sailing.
Have any of you guys sailed before? Or been to Greece?
Where was your favourite spot?
I'm super excited to be heading out to sail Croatia next week with The Yacht Week so keep your eyes peeled for more sailing adventures! I'll be posting as I go on my Instagram (@molliebylett) & will be sure to pop a post on here too 🙂
Love Mollie x