Style and hostels aren't normally two things I'd put together but over the past few years a new breed of hostel has been born.
You'll find cool hostels popping up in most cities as the demand for stylish, sociable and affordable accommodation is rising.
It's thanks to a combination of people travelling more but also travellers being savvier with those precious and hard-earned pennies. We all want a lot of bang for our buck when it comes to finding accommodation while we're travelling.
We want cool design, friendly and knowledgeable staff, good food, a stylish bar area, clean and comfortable rooms, ensuite bathrooms, free wifi and good coffee. But not only do we want that but we want somewhere with a soul. We want character and charm and a memorable place to lay our heads after a busy day sight-seeing.
Oh and did I mention that we want it to be cheap? Yes, we don't want a lot do we!
Generator Hostels have quickly become my favourite hostels in the world. That's a very bold statement I know so read on to find out why…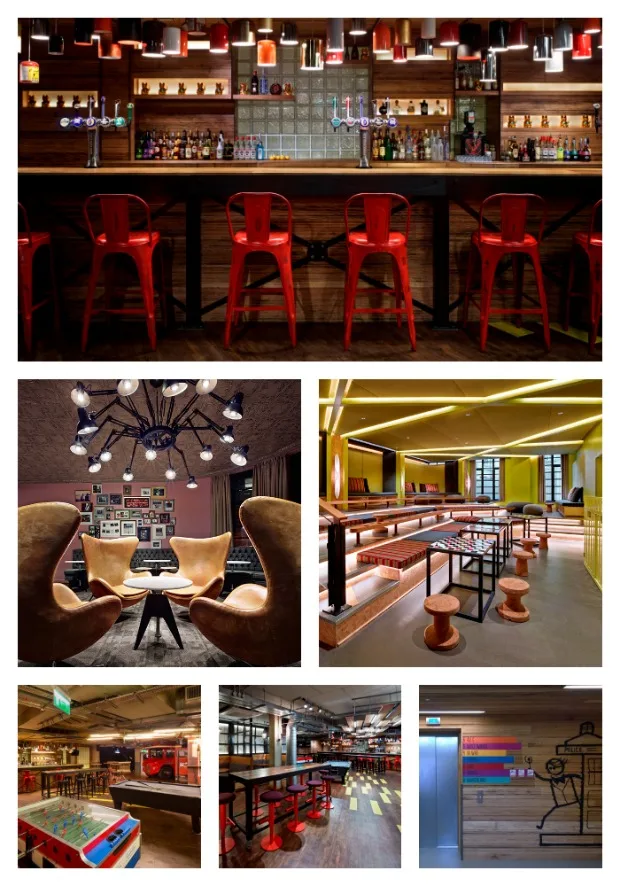 Generator Hostel in London is about a 10 minute walk from King's Cross Station so in terms of location it doesn't get much better than this. I arrived late at night and was met by a security guard on the road who then carried by heavy case along a cobbled alley and up the steps to reception.
It was busy outside the hostel but the friendly security guards were keeping the noise down due to the nearby flats.
Stepping inside and it felt somewhere between a super cool youth club and a bar. There were people of all ages milling around. You had the European and Australian backpackers, young couples, a family of four, an older couple who could have easily been my parents, a school group and guys who looked like they were in London on business. The mixture of people meant that no one could feel out of place in a hostel like this.
I checked-in quickly and was given the key card to my private room. Yes, private room, hostels have those these days!
At Generator London you can stay in rooms that vary from twin rooms to 12 bed dorms. You can book a room for 3-4 people and there are female only dorms too.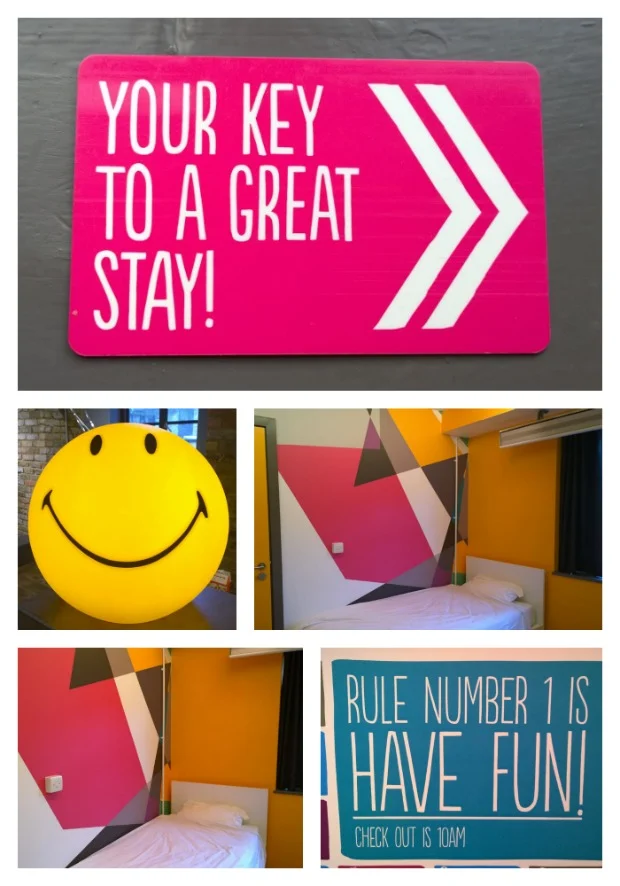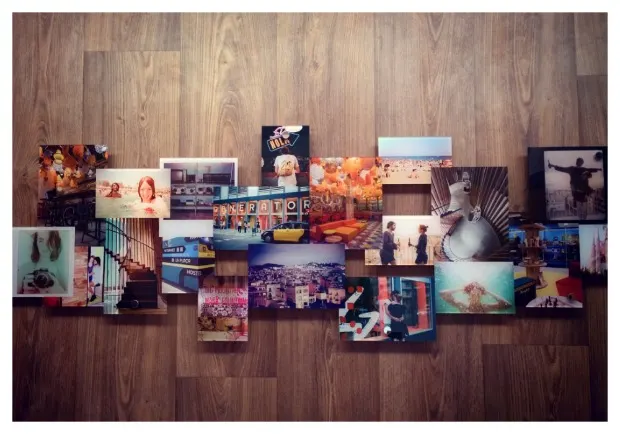 My room was bright, clean and comfortable and it even had some fun character with a great selection of pictures on the wall. The en-suite bathroom was my favourite part of the room. This was no hostel bathroom. This was clean and modern with an amazingly hot and powerful shower.
I slept like a log all night and while there was some quiet corridor noise it was nowhere near enough to disturb my night.
In the morning I headed down to the kitchen/bar/restaurant/café/living room area for a continental breakfast. I have no idea what to call it because it felt like all five in one. I had fruit and yoghurt, fresh bread with cheese and ham and a good cup of tea. I'd been in Spain for the previous four days where it's impossible to get a good cuppa so this brew went down a treat.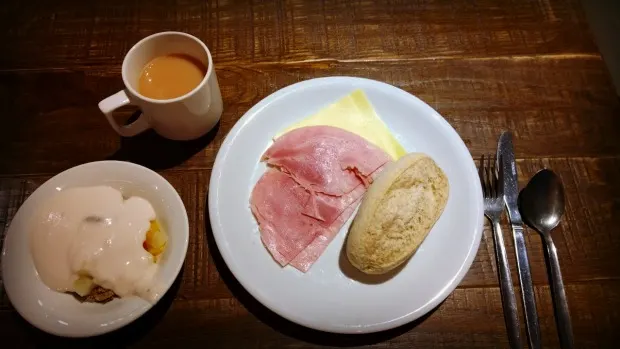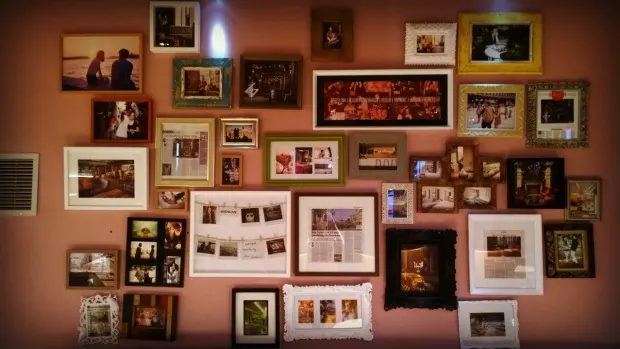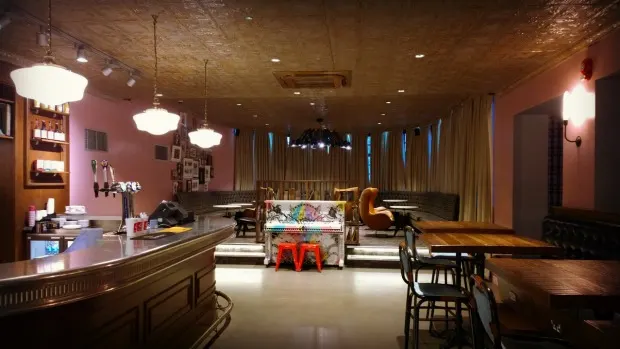 There was a relaxed vibe over breakfast with plenty of places to sit in the different areas of the hostel. Grab a place on a long bench if you're feeling socialble, take a booth if you're with a group of friends or find a squidgy sofa and read the paper if you're not a morning person (like me). I then headed into the cinema room to watch the morning news for half an hour before it was time for me to leave.
I left my bag in the luggage room for the day where you can either put it in a locker or place it on top of the lockers. You do have to pay for the lockers but when almost anyone can get in and out of the locker room it's a good idea to lock it away if you have any valuables in it.
I returned to the hostel later that day to collect my bag and, with 2 hours to spare before my next appointment, I decided to hang out in the bar. There is such a relaxed yet busy vibe in the bar area so it was a great place to get some work done and have a few coffees.
As I left the same security guard escorted me to the road, insisting I took his arm as he carried my bag and made me feel like I'd had a very fun 5* experience rather than a hostel stay.
[divider type=""]
Massive thanks to Generator Hostels for providing me with a one-night stay in return for an honest review. I cannot recommend this hostel enough for anyone looking for a stylish, safe, fun and affordable place to stay in London.
The phrase 'you get what you pay for' definitely doesn't apply here because you get so much more than what you pay for.
[styled_box title="Prices" class=""]Dorm rooms at Generator Hostel London start from £12 per person per night. Private twin rooms start from £24.50 per person per night.
Generator Barcelona recently had a €1 sale where any bed was €1 per night so it's worth signing up for their emails (scroll down a bit and it's on the left) to hear about future flash sales. [/styled_box]