If you've read any of my blog posts from Dominica you will have noticed I fell head over heals in love with this beautiful Caribbean island. It isn't your typical white sand, all-inclusive, pina colada on the beach kind of island, it's so much more.
Dominica is an island for nature lovers. It's for adventurous travellers who want to see more and do more and really appreciate the unusual beauty of the Caribbean.
While I was in Dominica I had the chance to stay in five different hotels in different areas around the island. This might sound exhausting to some people but I love staying in hotels so it was a dream for me!
Each hotel was truly magical and offers something different for each traveller depending on what you're looking for.
Best for: Turtle spotting + pure relaxation
Location: Rosalie
Rosalie Bay is the place to be if you'd like to see turtles laying their eggs on the beach. I was unlucky and arrived at around 9pm after my flight and just missed a sighting on the beach. Turtles lay their eggs at night and people patrol the beach all night to protect the hatchlings from poachers. They can also alert curious guests to hatchlings and layings and will wake you up if you request it. Turtles are spotted on the beach most nights during the laying season but if you want to guarantee a sighting it's best to stay a few nights.
Aside from the turtles, Rosalie Bay is beautiful. I felt tucked away from the entire world in this little oasis. The entire resort is surrounded by trees and lush gardens so I was never sure where it ended and began. My room was luxuriously spacious with fast wifi and views over the garden.
A black sand beach is nearby and provided a dramatic spot for my early morning beach runs.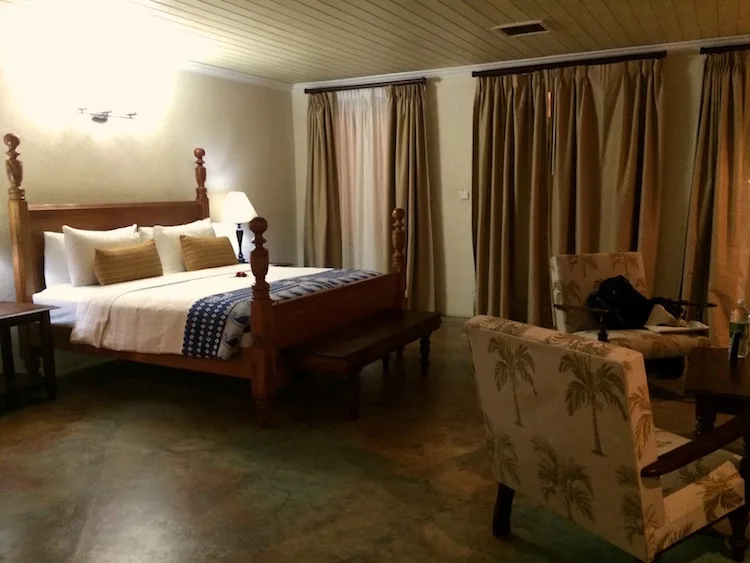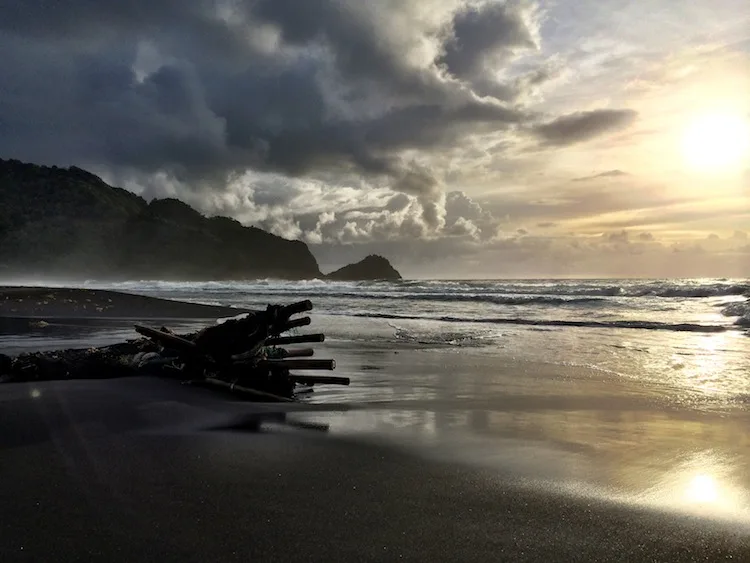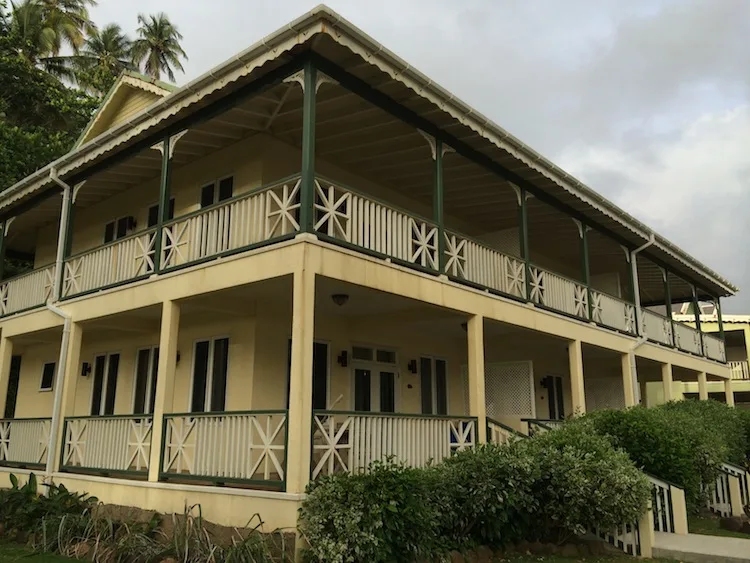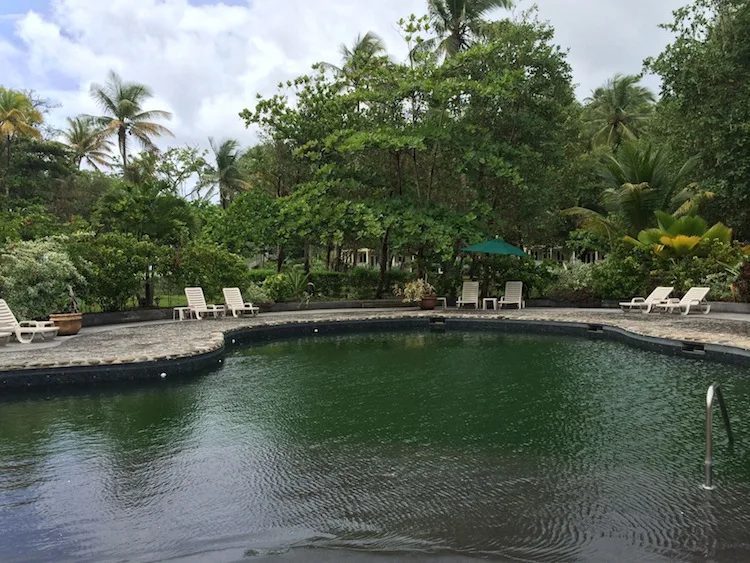 Jungle Bay
Best for: Eco luxury
Location: Roseau
I've already written an entire post about Jungle Bay because I fell head over heels in love with this place. Luxury cottages perch above the trees and overlook the sea and basically fulfill every childhood holiday dream you ever had. I love their focus on wellness at Jungle Bay and each day begins with yoga, healthy meals and lots of hikes and activities to discover the island.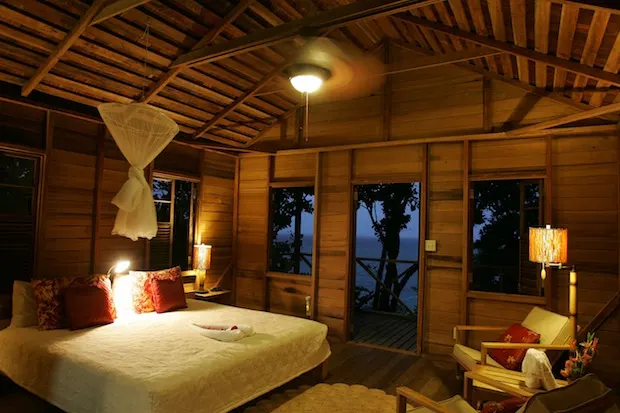 Best for: City Center location and scuba diving
Location: Roseau center
Fort Young Hotel is a stylish hotel in the center of Roseau. This is a great place to base yourself if you'll be scuba diving while you're in Dominica and the hotel offers lots of options on a daily basis. I had an incredible view from my room overlooking the sea and there are a couple of bars to choose from with an equally amazing view. Fort Young Hotel is perfect if a central location is your main priority but the hotel didn't blow me away like Jungle Bay and Rosalie Bay did as I prefer the remote locations.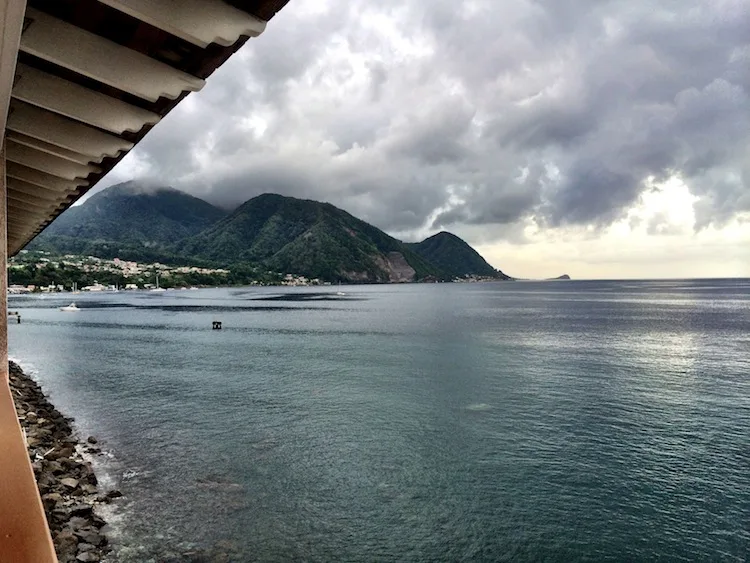 Best for: Golden Beaches
Location: Anse-De-Mai
Atlantic View Resort has so much potential to be an incredible hotel. I say 'it has potential' because while I was staying there it was the off-peak season and I was the only guest. There was very much a feeling that it wasn't quite finished and despite the lovely staff making me feel right at home, it did feel a little bit strange. I had an enormous suite overlooking the sea and made full use of the pool and the nearby beach. As most of the beaches in Dominica are either pebble or black sand, this hotel is a great option if you're looking for golden sands and a calm swimming spot.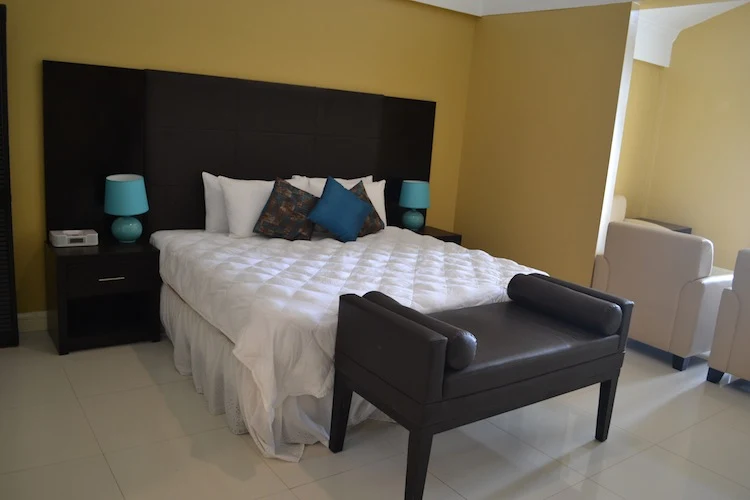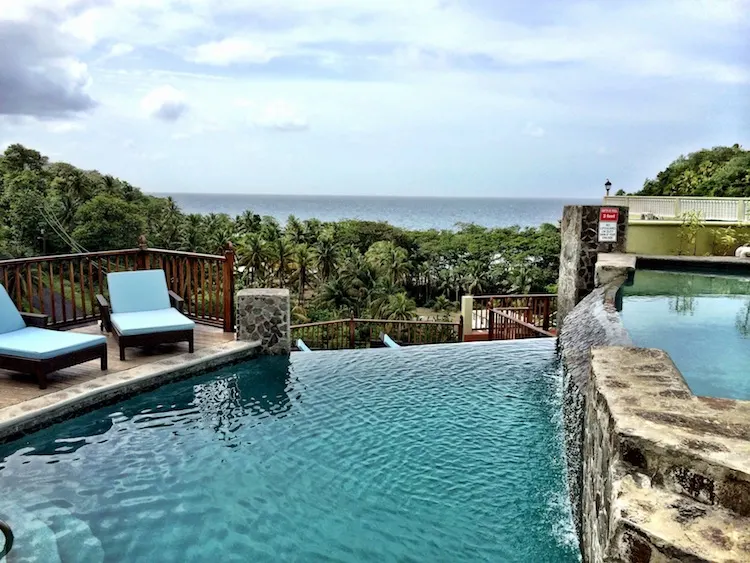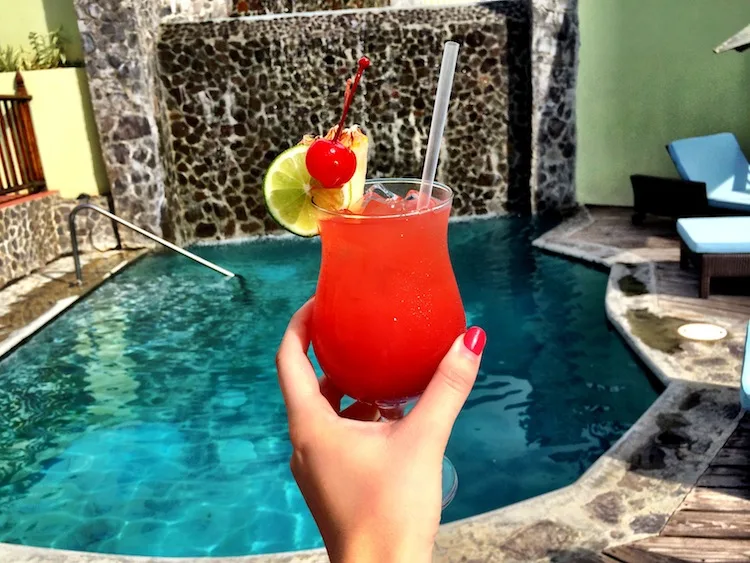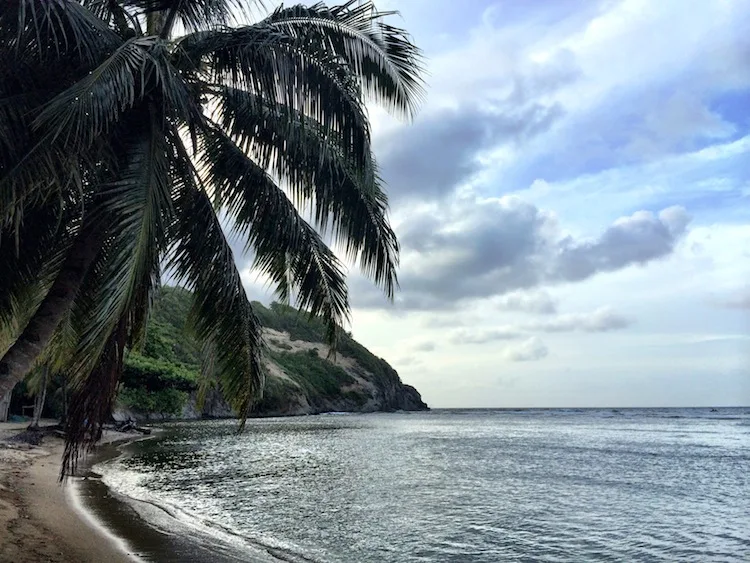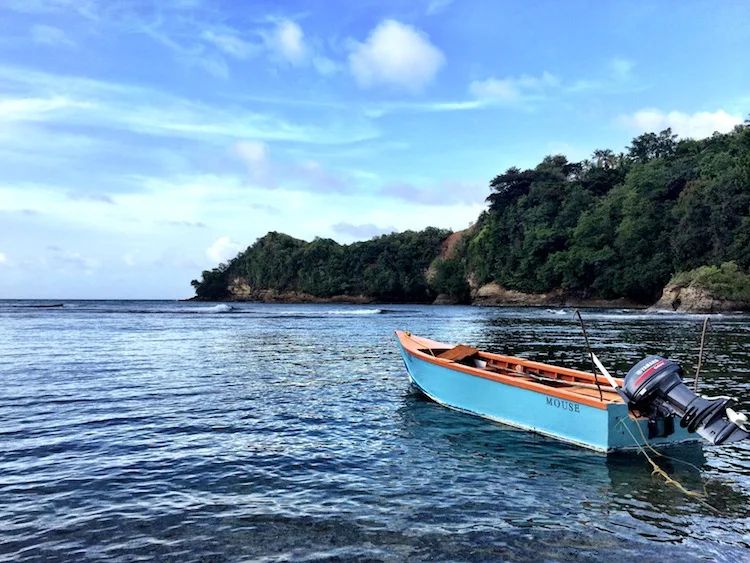 Best for: Seaside luxury near the airport
Location: Pagua Bay
These ocean front cabanas have a luxury, nautical feel and gorgeous views out to sea. The cabanas look like little huts from the outside but the décor, top quality bathroom and huge beds with thick duvets give it that luxurious feel. Pagua Bay House is just 10 minutes from the airport so it's a great option if you're leaving or arriving late. But don't worry, it's not like being on the Heathrow flight path, I don't remember noticing a single plane while I was there. The bar and grill is really cool and serves delicious food with fresh seafood and Mexican specialties.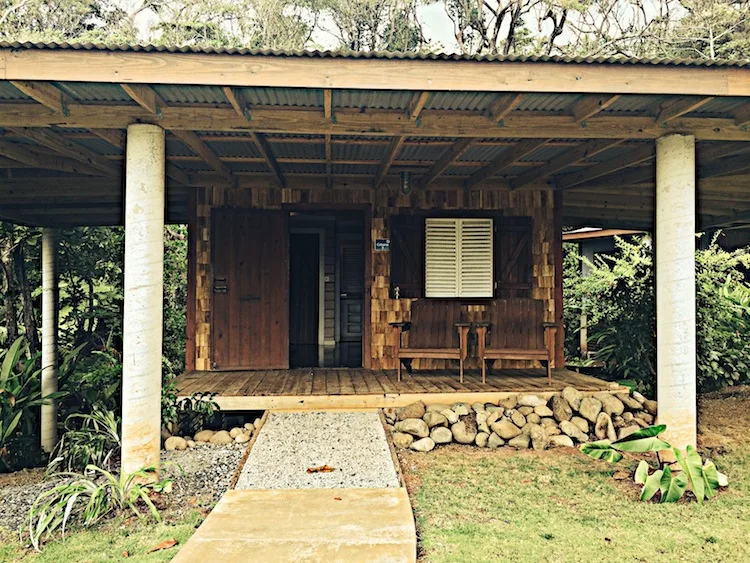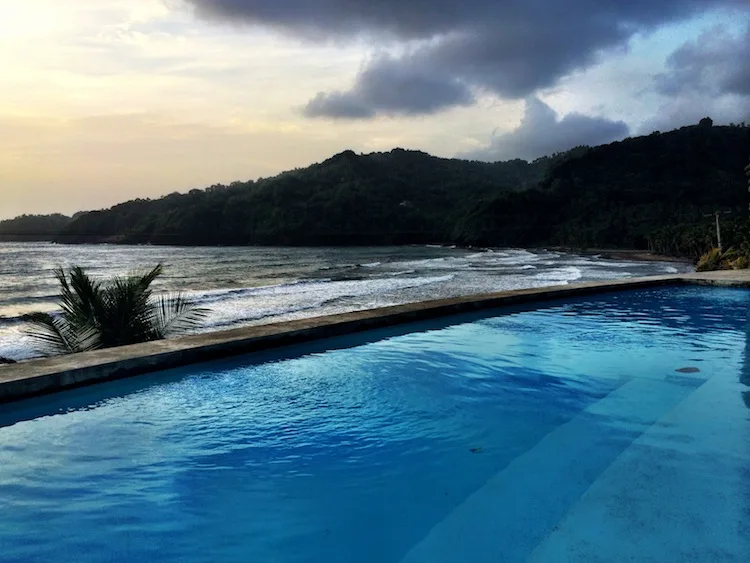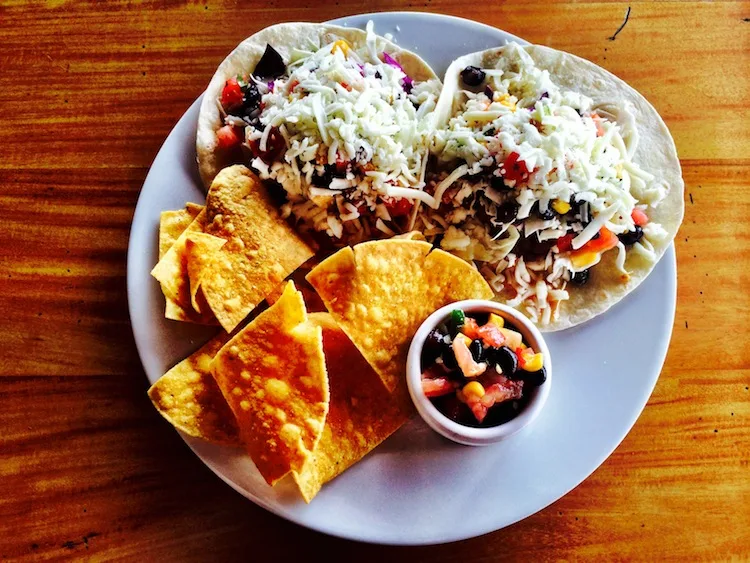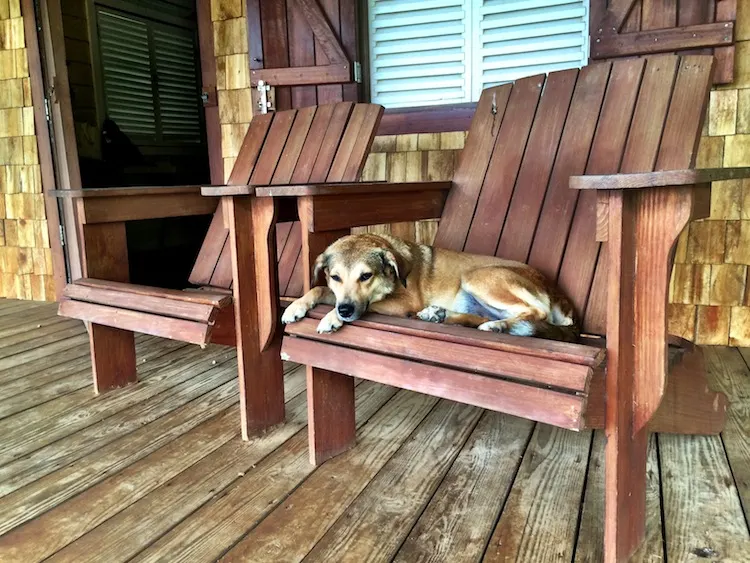 If you can't decide which hotel is right for you then why not jump around like I did. I was surprised to find that even the hotel managers encourage this and recommend guests stay in different areas depending on which activities they'd like to take part in.