After testing out Flytographer in Budapest, here's my Flytographer review and why I think this is such an amazing service…
If you're looking for a Flytographer discount code, you can use my link here for $25 off using the code #FLYFAN.
Hands up if you're always the person behind the camera when you're on holiday and never actually in any photos. Does it look like your family have been on holiday without you because you're not in any holiday snaps?
Or maybe you're the kind of person who pulls weird faces whenever a camera is near you? You don't normally smile like that, why do you smile like that when someone tries to take a picture!? (This is me)
Maybe you're camera shy and try to run away from the camera? Maybe you think you look awful in every picture ever taken of you?
Maybe you secretly want an Instagram Husband but your real life hubby can barely turn a camera on, never mind make you look fab-u-lous through the lens.
Maybe you're just sick and tired of only having selfies from your holidays?
If you're nodding along with any of this then you need to try Flytographer.
I came across a Flytographer review a few years ago and I've been desperate to give it a whirl.
Flytographer is one of those things that will make you think, 'That is such a good idea. Why didn't I think of that!?'
It's pretty simple. Flytographer connect travellers with local photographers to have photo shoots in their holiday destination. As the photographers are locals they know all the best places to hold a photo shoot and will make suggestions for locations and the best time of day to get the pictures.
Hmm, that sounds interesting, right?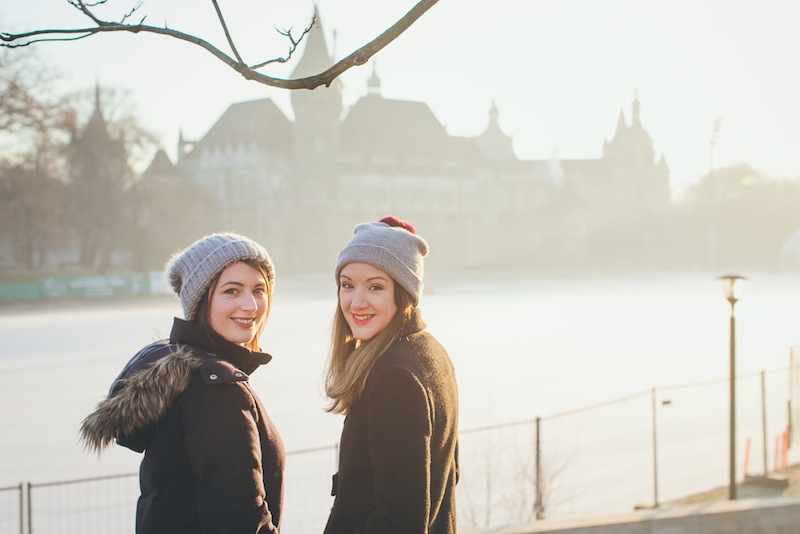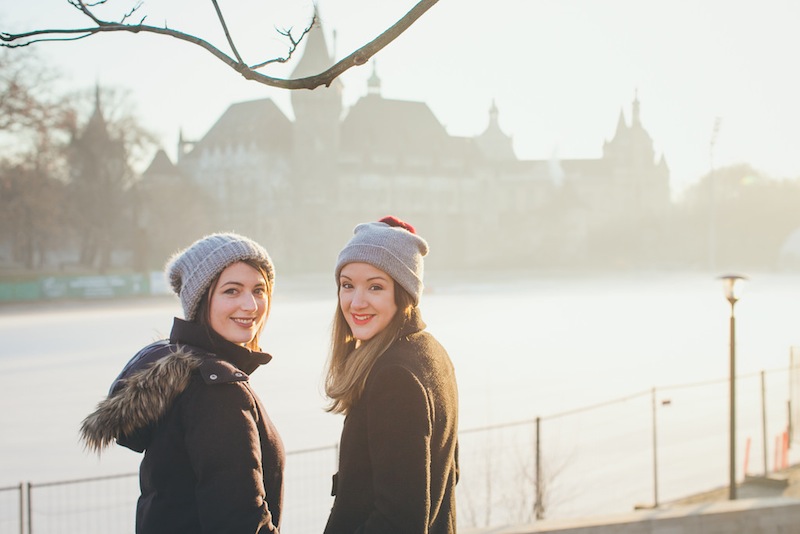 Imagine you're on a special holiday like your honeymoon, a big birthday or you're whisking your loved one away to propose. Maybe it's your first family holiday or even a last family holiday before your kids flee the nest.
Whatever it is, imagine how nice it would be for those special moments from your holiday to be captured on camera by a professional photographer who will make you all look incredible.
Since I've discovered Flytographer, I've found traditional family photos taken in studios look so outdated. That awkward pose and the forced smiles just aren't natural!
Wouldn't it be nicer to have those happy family photos but in a gorgeous location where you all look relaxed and like you're actually having fun? In a place where you've made memories and have shared experiences that make you laugh and reminisce?
It might sound vain but I love having photos of myself, especially while I travel. They usually make me cringe at the time but I love looking back on them in a few years time. These photos are the best souvenirs you can possibly have, they're so much better than tacky magnets or key rings. I also love having group shots with my friends and pictures of Sam, George and I together but we barely have any at all.
I could go on and on about what a fantastic idea Flytographer is but I think you get the idea!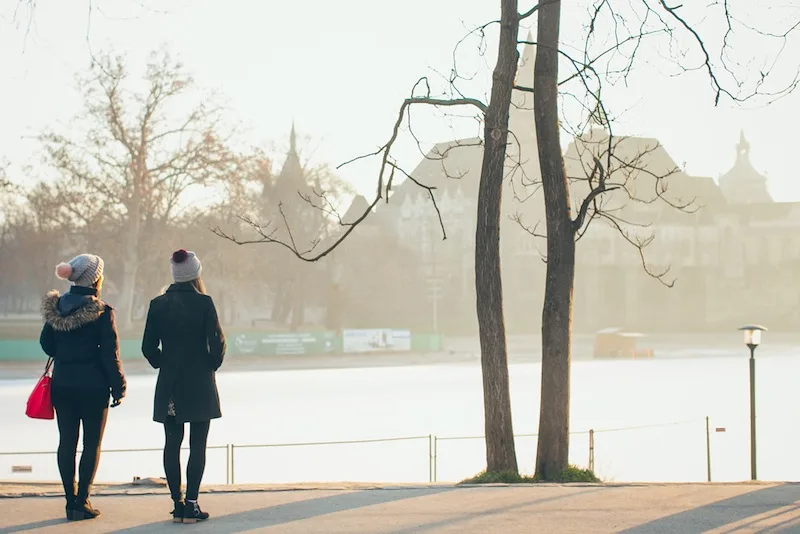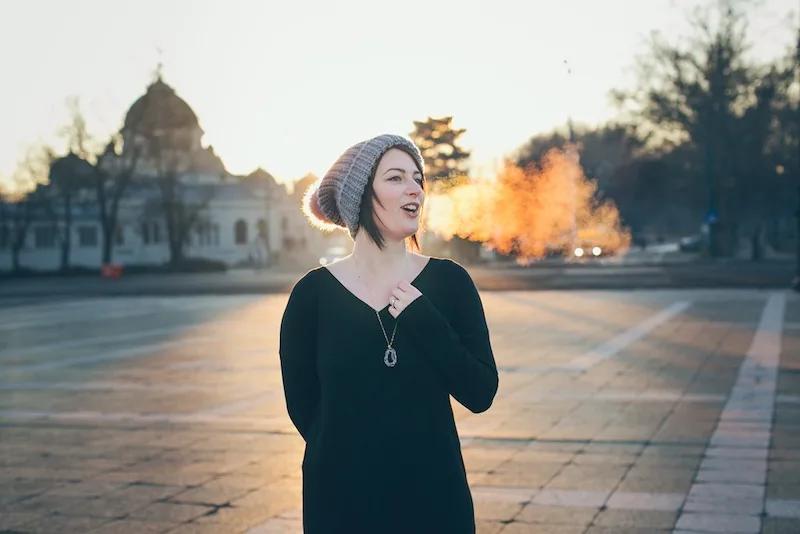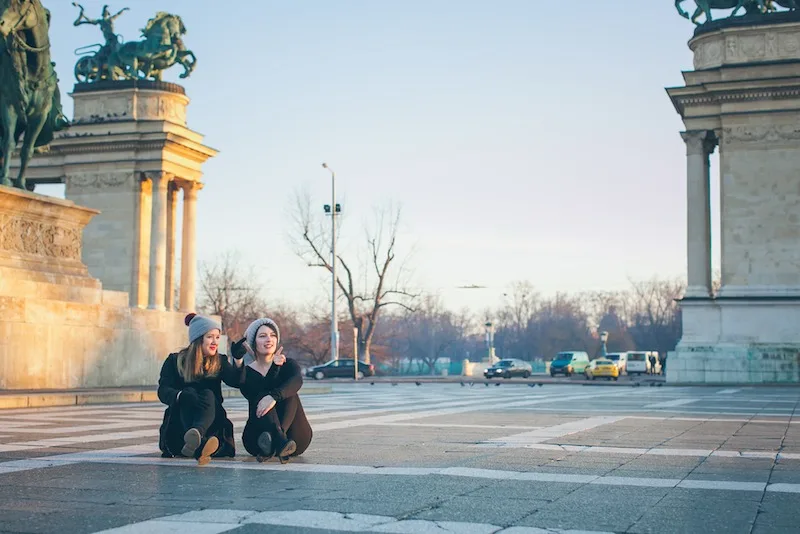 My Flytographer Review
I used Flytographer during my recent trip to Budapest with Elle.
We had a mini questionnaire to fill in before our photo shoot with questions about the style of photos we wanted, how comfortable we felt on camera and how much direction we wanted from the photographer. I found some shots I liked on Instagram and sent them over along with our location.
We suggested meeting our photographer in Hero Square, as it was fairly close to our hotel, at 7am.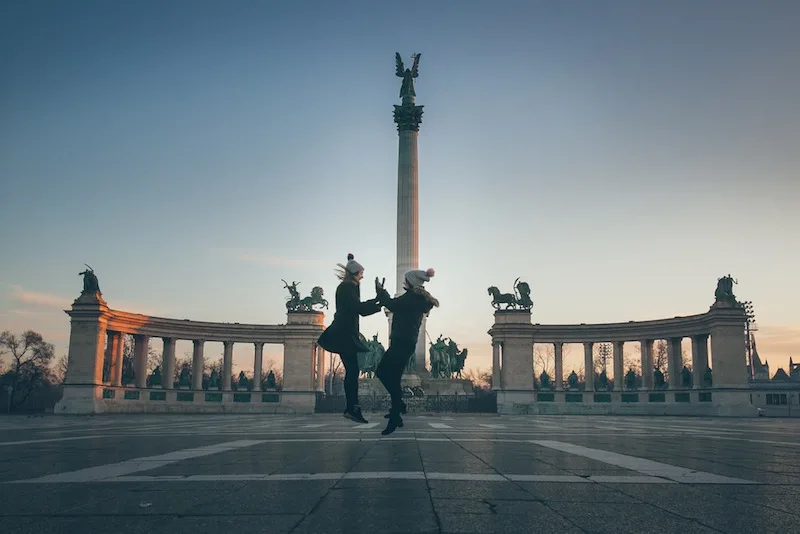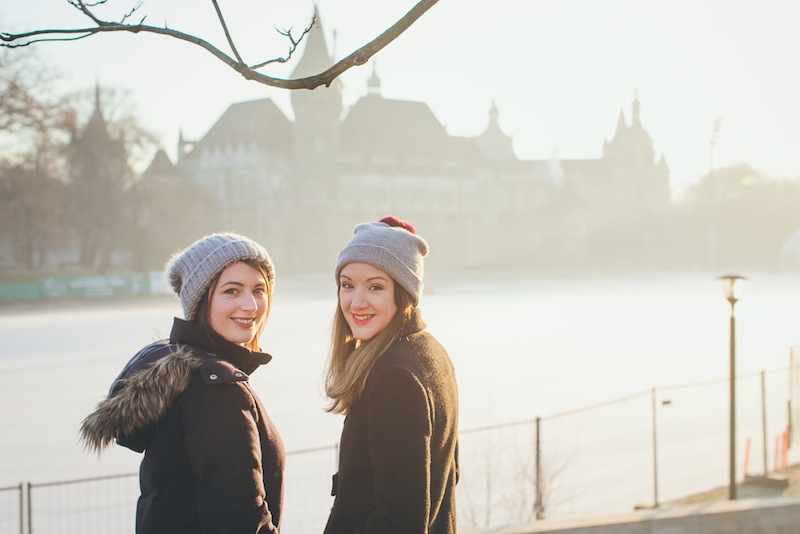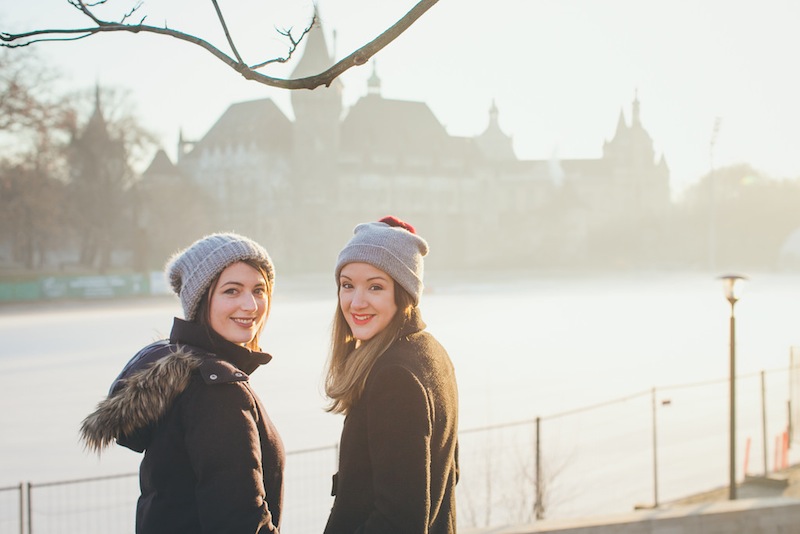 Getting up at 6am wasn't easy but it was well worth it to have the whole of Hero Square to ourselves, it just wouldn't have been the same with crowds of tourists. We met Melaine, our photographer, there and recognised her by the two enormous cameras strapped to her shoulders. Thankfully, the cameras weren't intimidating and within seconds we were all laughing and joking. She was just so nice, so fun and put us at ease instantly. Both Elle and I feel a little bit awkward and uncomfortable on camera so having someone who made us both laugh and feel relaxed was great.
We were so lucky to have clear, blue skies with an orange hue hanging around the horizon. It made such a gorgeous backdrop for photos and Melaine was great at directing us. She told us exactly what to do and where to stand, how to hold our hands and where to look. Sometimes you just need someone to say, 'Stand up straight and stop slouching and stare at that spot just over my shoulder', but while making you laugh at the same time.
'Anything for a good photo', was her motto as she climbed onto statues or battled with traffic by standing in the middle of the road to get the perfect angle.
It isn't an easy job but it's one that Melaine has cracked.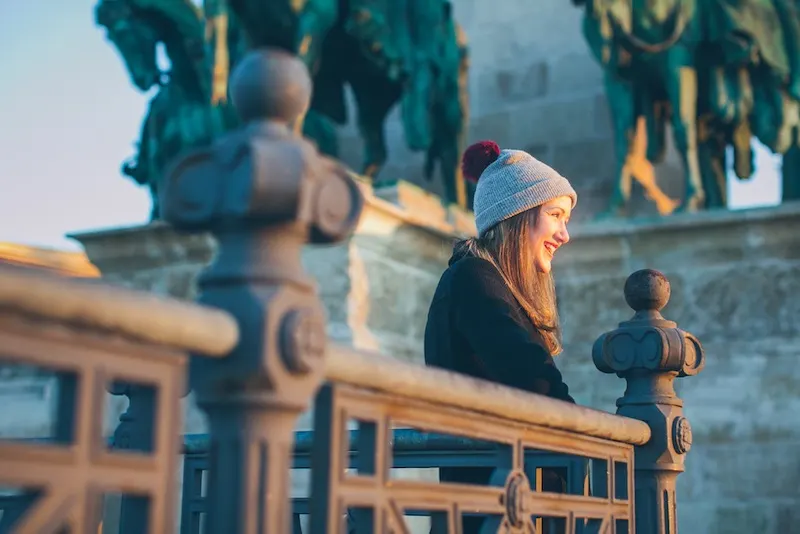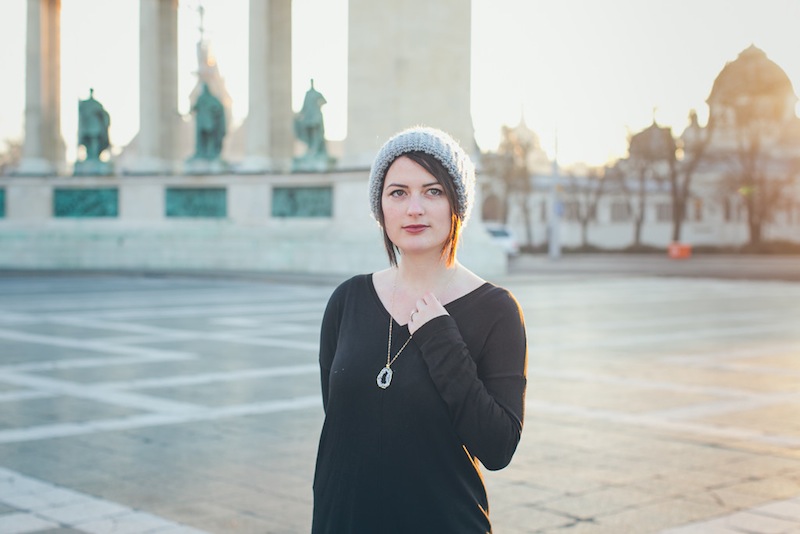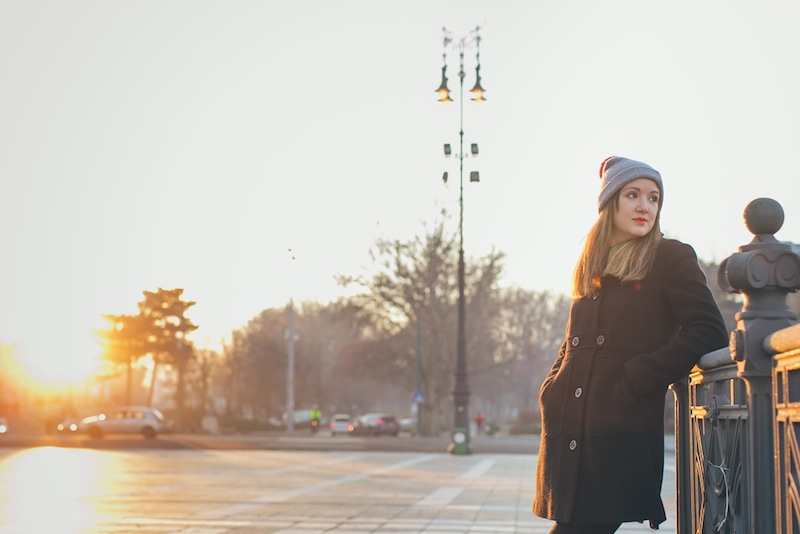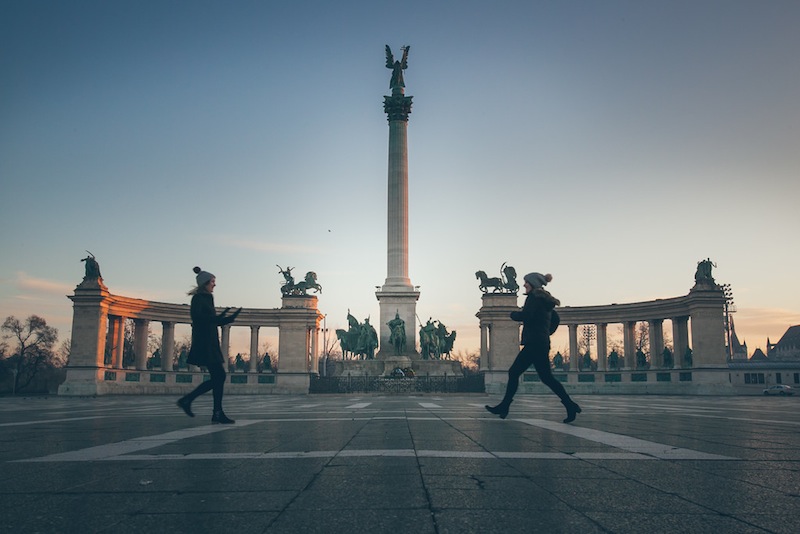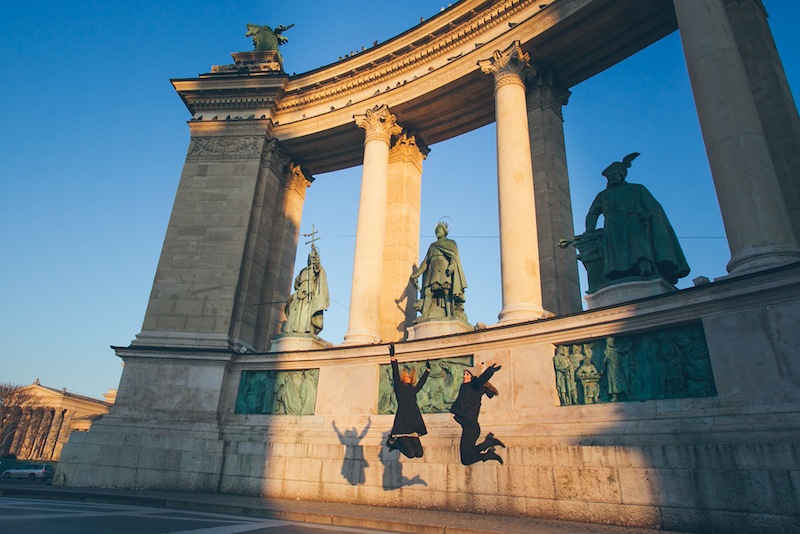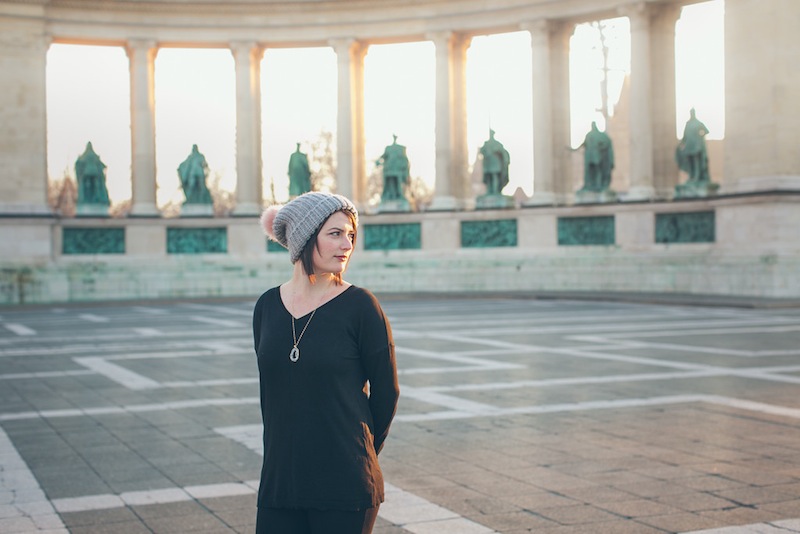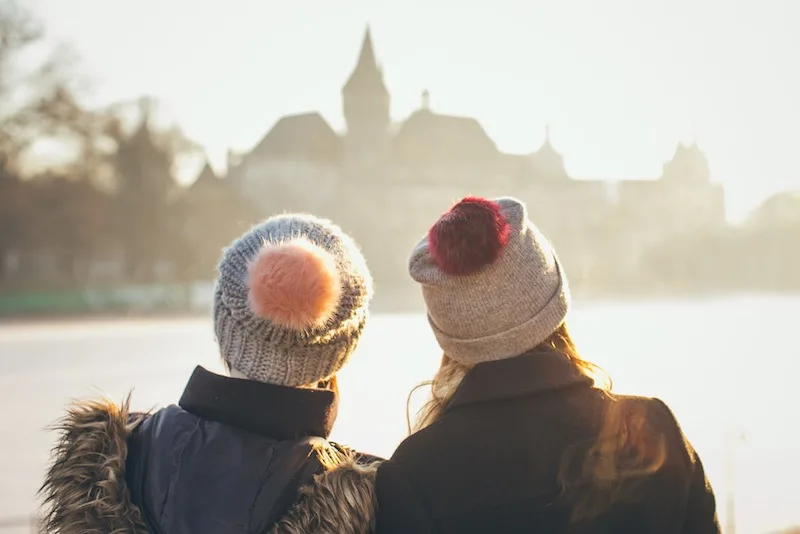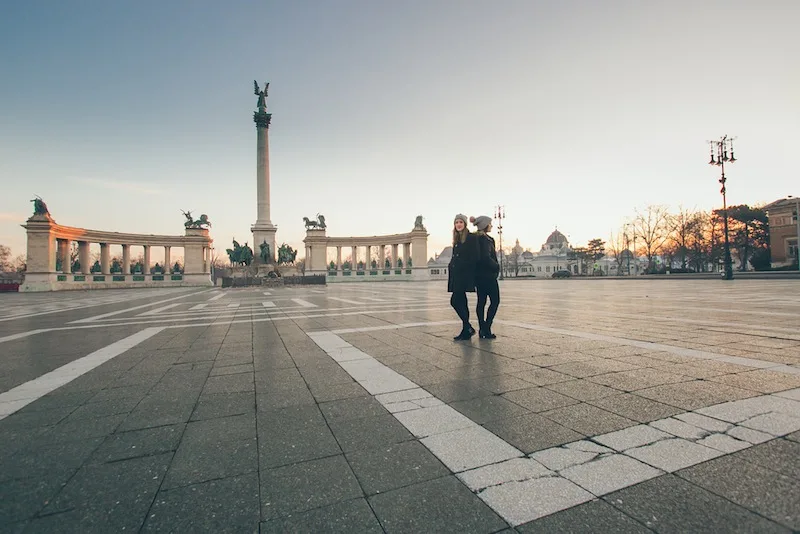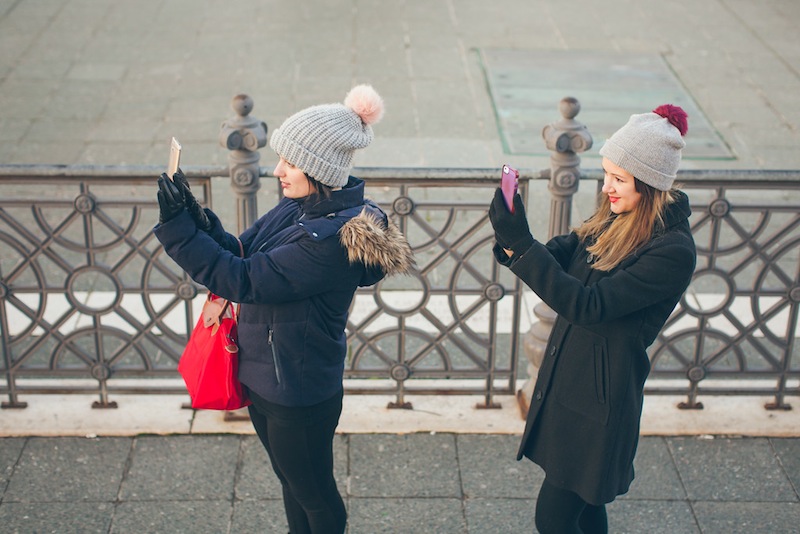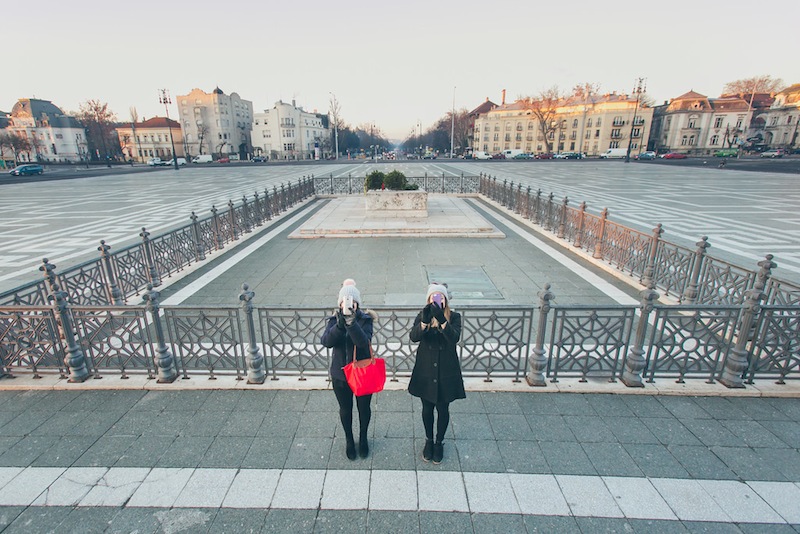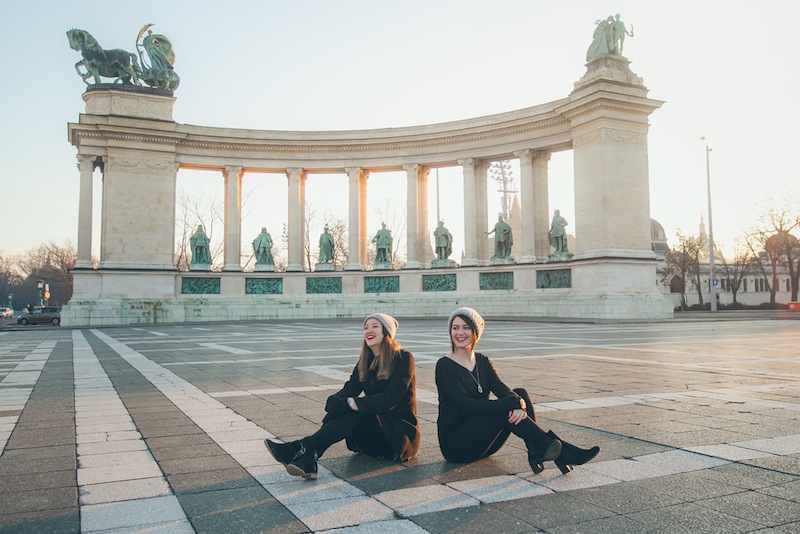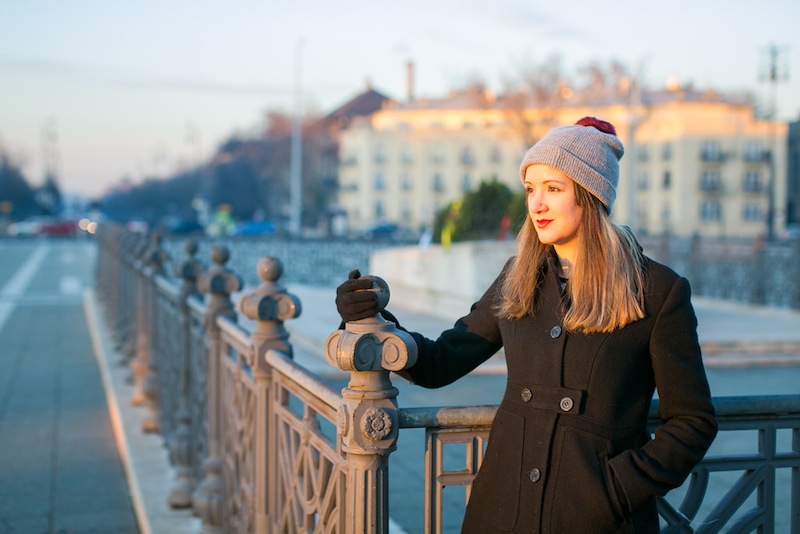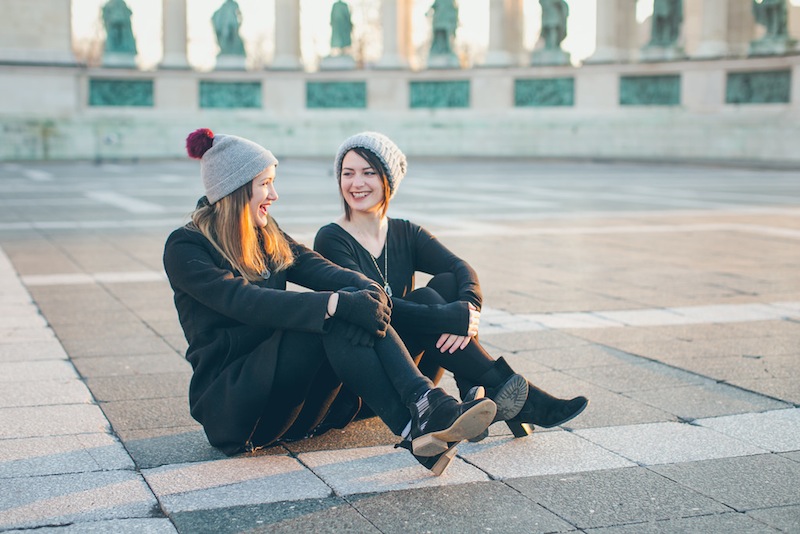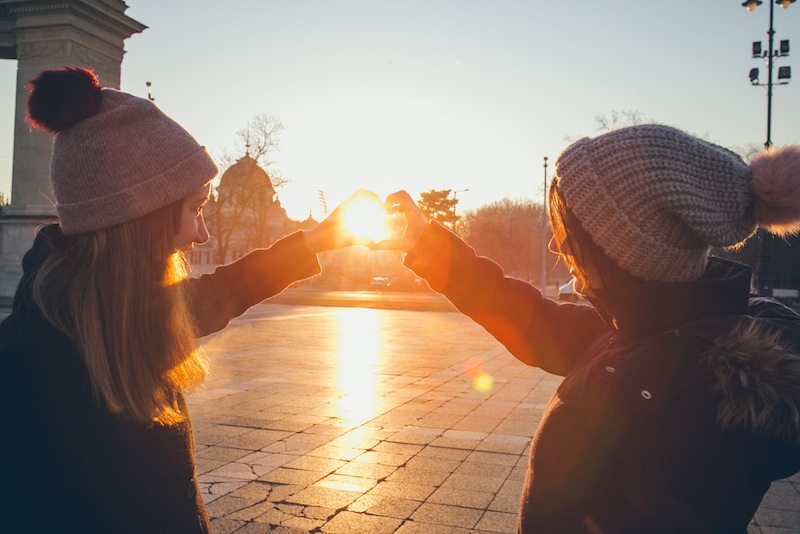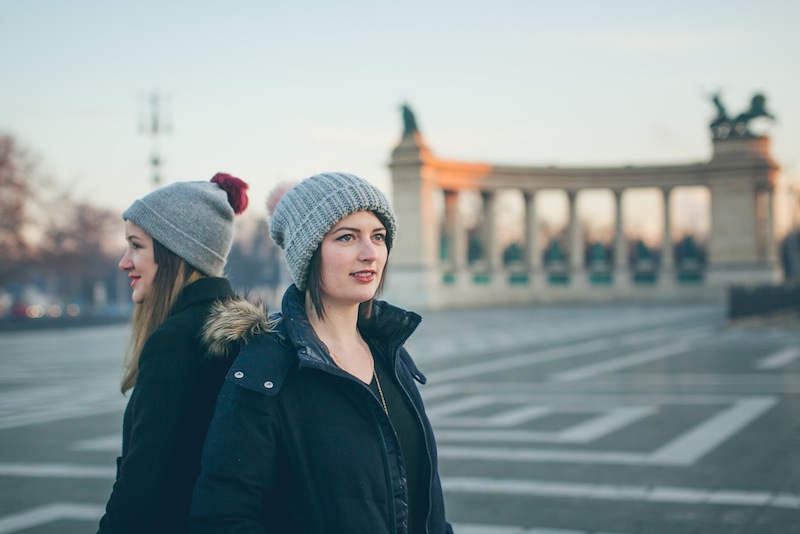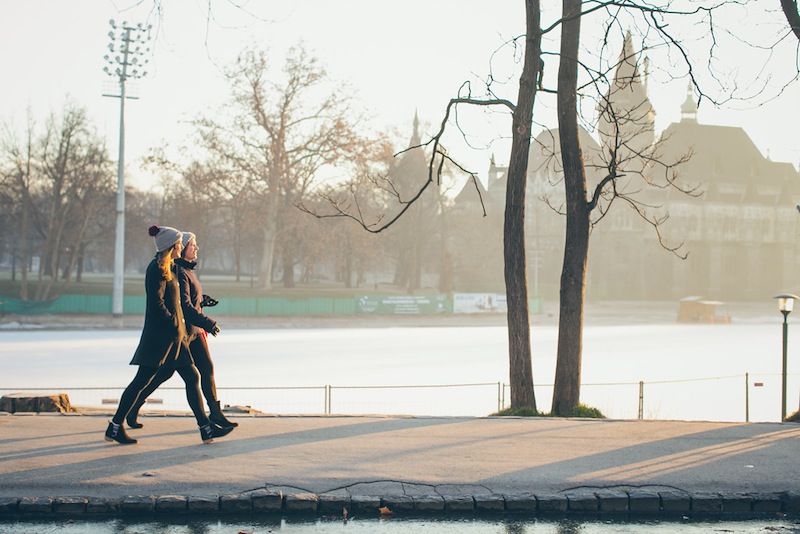 If you would like to use Flytographer during your holiday (or even at home!) you can follow this link* and use the code #FLYFAN to receive $25 off. Flytographer is available in 160 different cities worldwide and prices start from $250 for 15 photos. In comparison to a traditional photo shoot I think that's a bargain and it will be such a fantastic memory to last a lifetime.
*As always, I'd never endorse a brand I didn't love or write such a positive review if I didn't have a great experience.