"A mythical kingdom ruled by elves and Arctic energy, Iceland is where the past meets the future in an elemental symphony of wind, stone, fire and ice." –Lonely Planet.
If that sentence from Lonely Planet doesn't make you want to travel to Iceland I don't know what will. I read it excitedly on my flight out to Keflavik Airport, Iceland's only international airport, and I already knew this would be a trip like no other.
There's something about Iceland that captures the imagination of people of all ages. It's easy to understand how the supernatural tales of trolls, elves, giants, ghosts, gnomes, pixies and fairies began when you travel around the eerie and isolated landscape.
Iceland lingers on the edge of the Arctic Circle, not quite as harsh or uninhabitable but not quite as warm and welcoming as the majority of Europe. The lava fields, rock stacks, volcanoes, glaciers and ecological anomalies have created a lonely and starkly brutal landscape. It's a landscape that should appear cruel and unappealing to visitors but somehow we're enchanted by this barren beauty.
I think it's the stark contrasts that make it such an incredible place. You can be driving along for half an hour, surrounded by nothing but flat, black ground, perhaps with just a sprinkling of snow to colour the scene. There's barely a tree in sight and just a few hardy plants cling to the unforgiving earth. It's grey, rainy and foggy and you feel like you're driving to the end of the earth.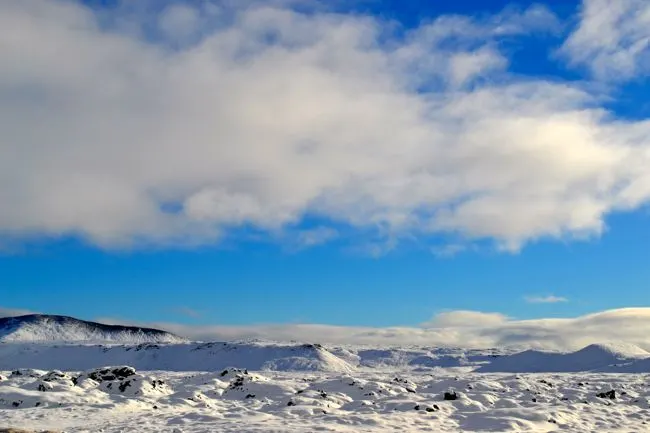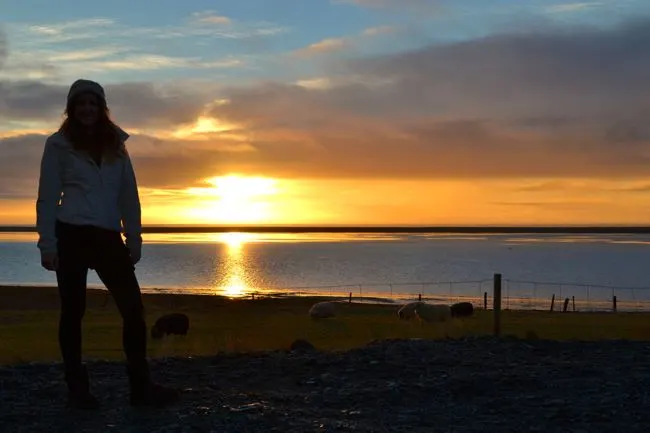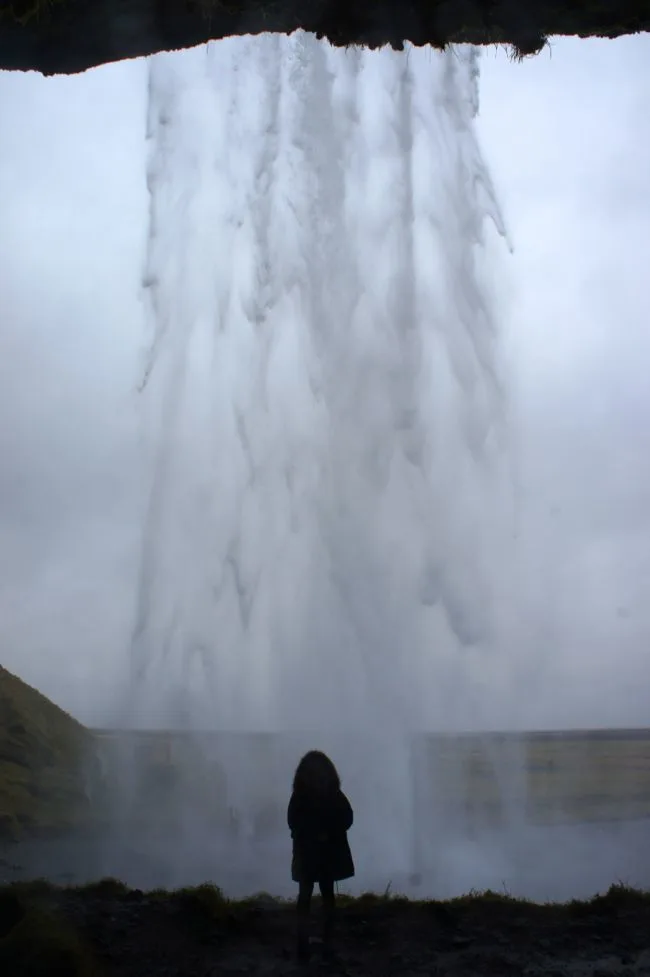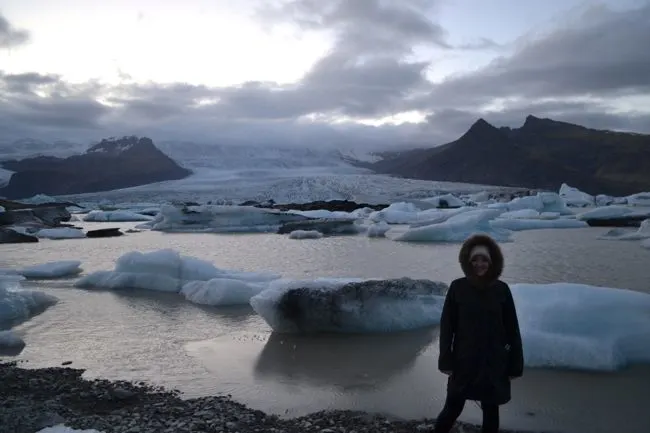 And then, as if by magic, the rain stops, the clouds pass and make way for blue skies and brilliant sunshine that shimmers off the glistening snow and ice.
You see rainbows and birds and…. what's that in the distance? Sheer sided mountains soar into the sky and epic waterfalls tumble down their sides. Glistening lagoons filled with floating icebergs bump into one another as seals splash playfully and dive down in search of dinner.
Pristine lakes reflect the landscape like a perfect mirror and you see shaggy sheep, tiny horses and square houses with colourful roofs. Hot springs are waiting for you to jump in and escape from the icy air while dazzling glaciers act as a thick duvet covering ancient mountain peaks and active volcanoes. Icebergs litter the sparkling black beach and huge puffin colonies build their homes in the cliffs.
And once you've got over how incredible the landscape is there's the people, the art, the music, the culture and the fabulous coffee culture that helped me through each early morning.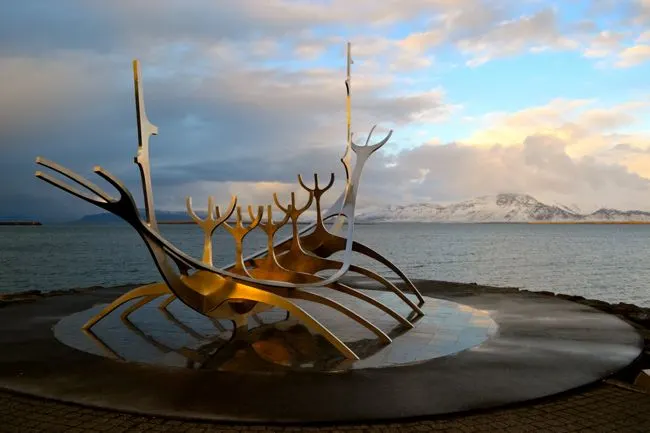 One thing I really hadn't expected from Iceland is how cool it is, and I'm not talking about the temperature.
Iceland has this easy style. It's a 'I'm not even trying to be cool, I just am', kind of style. It has an air of handmade, vintage, granny-chic.
The clothing is practical and warm with thick, hand-knitted jumpers, bobble hats and chunky boots. Square glasses and thick fringes for the girls and thick beards for the guys are an absolute must.
Homes and cafes look like the inside of my Grandma's house did 20 years ago but somehow they look cool. Mismatched teacups, a random assortment of knick-knacks and ornaments and furniture that has been passed down from generation to generation. Everything has a well-worn and well-loved quality that is difficult to recreate.
I'm not sure this style would have worked 10 years ago but since the global financial crisis (which hit Iceland hard) and the rise in the 'make-do and mend' attitude, Icelanders are becoming the new trendsetters.
Icelandic people are cool, calm and collected. You won't find any American-style over-enthusiasm around here but, much like the Icelandic landscape, as soon as those initial clouds pass, they're a friendly, fun and welcoming bunch. You only need to visit Reykjavik on a Saturday night to see how much fun they can be!
I'm going to be spending the next few days sorting through the thousands of photos and videos I took in Iceland. If there's anything you'd like to know about Iceland let me know in the comments and I'll make sure I work it into a blog post.