Stretching along India's south-west corner on the tropical Malabar Coast, boasting everything from expansive coastline and picturesque backwaters to exotic nature and rich heritage, Kerala is undoubtedly one of the most beautiful states in India. Kerala has been a popular place for travellers for years thanks to its scenic beauty and loads of activities available.
If you've ever been to India it may be difficult to imagine a mellow side to this beautiful country but if that's what you're looking for, you'll find it in Kerala!
I visited India for the first time in 2013 and I fell in love with this fascinating country. It's just so unlike anywhere else in the world. I took a tour while I was there and asked my tour guide where his favourite place in India was. I fully expected him to dutifully tell me his favourite place was the location of our tour but he looked into the distance and fondly whispered, 'Kerala'. Ever since I've been desperate to go!
If you're short on time in India then I thoroughly recommend taking a tour like these Kerala tour packages. India isn't always the easiest country to travel around and taking a tour makes the whole experience so much easier and relaxing! I loved my tour and I wouldn't have been able to pack half as much in if I'd tried to arrange everything independently.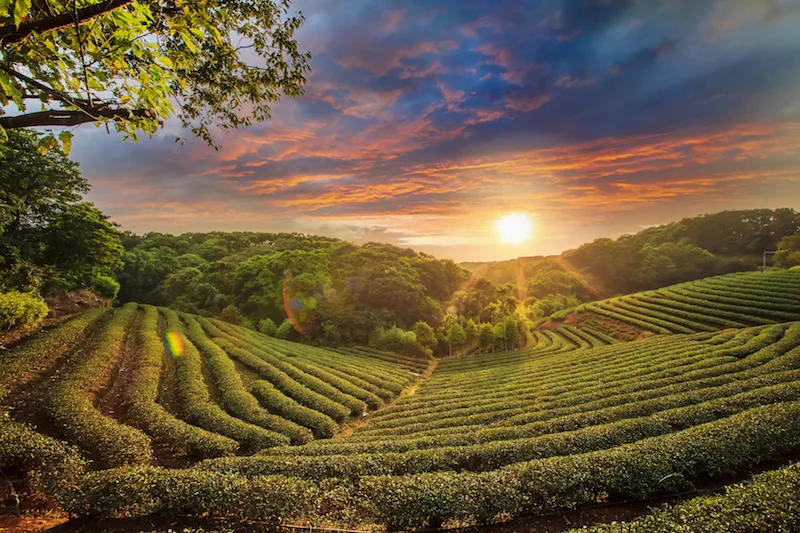 Often referred to as 'The Garden of Spices', there is a multitude of ingredients that form Kerala's identity. You'll find a fantastic climate to soak up, perhaps on one of Kerala's wonderful beaches, a network of breathtaking backwaters to cruise on a traditional houseboat, and dense forests filled with wildlife and exploration. And that's just a small slice of what Kerala has to offer.
To give you a better idea of what to expect from a trip to India's south-west corner, here's the top 10 things to do in Kerala.
#1. Cruise the backwaters
Right at the top of the list it has to be cruising the backwaters! Arguably the most popular and famous of Kerala's attractions, heading on a houseboat cruise along the snaking network of backwaters that dissect the state is an unforgettable experience. One of the most popular locations to depart from on a backwater tour is Alleppey, though such is the expanse of Kerala's waterways, there are several destinations that offer the opportunity to experience a laid-back cruise, spotting exotic birdlife and intriguing local life as you go.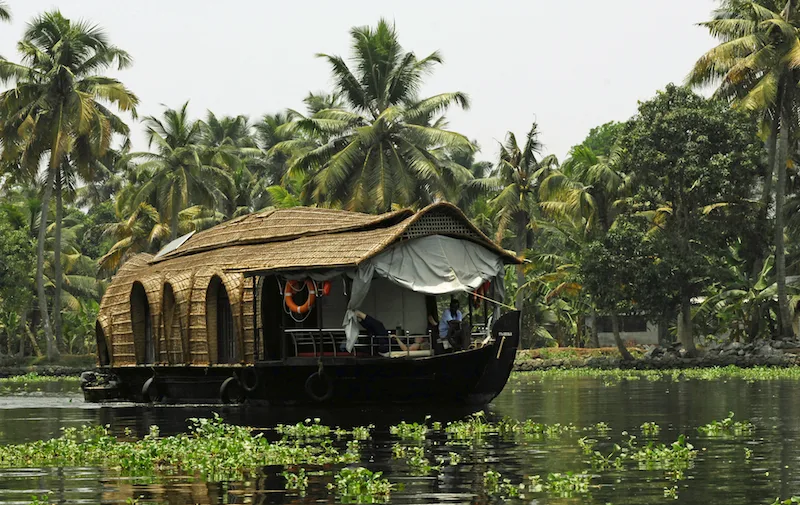 #2. Visit a tea plantation
Hidden away in the verdant landscapes of the Western Ghats, travellers will stumble across the stunning oasis of Munnar, famous for its tea plantations. Showcasing a never-ending canvas of green rolling hills, as well as some of the freshest tea you'll ever taste, a visit here is a must, and you can explore these plantations via a range of interesting tours. These are Instagram feed photos at their finest!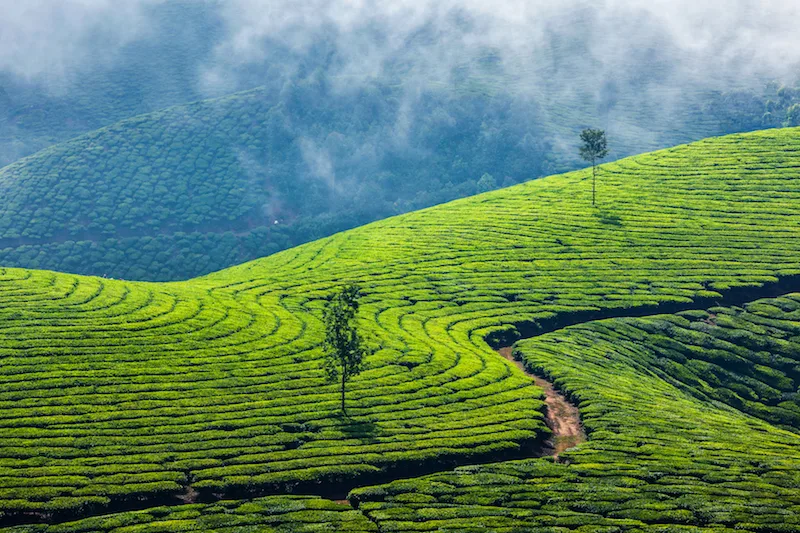 #3. Visit a spice plantation
Going head to head with tea in the battle of the Kerala plantations, you can't visit the 'Garden of Spices' and not devote an afternoon to visiting a spice plantation. Originally famous for its ancient black pepper trade, you'll encounter all sorts of spices grown around the plantations of Periyar, including cardamom, ginger and cinnamon.
#4. Go hiking in Munnar
In addition to the breathtaking landscapes that serve as a home for tea, Munnar is also something of a playground for lovers of the great outdoors. There are several adventurous and rewarding treks to experience in Munnar, including the Idukki Forest Walk and the Kannan Devan Hills trail.
#5. Hit the beaches on the Arabian Sea
While the state may not be overtly famous for its beaches, Kerala boasts a stunning coastline for beach bums to embrace. Promising soft sand, soothing Indian sunshine and plenty of beachside atmosphere and character. Head to Kovalam for a party atmosphere, or alternatively find relaxation at Marari Beach.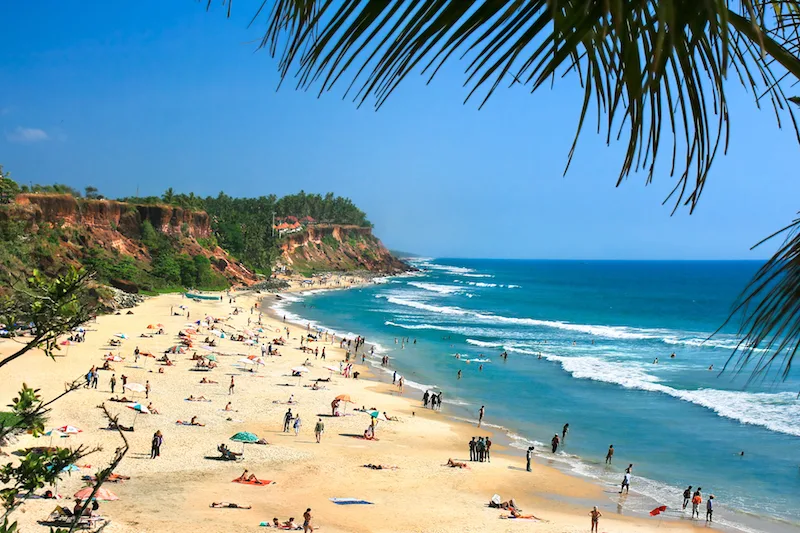 #6. Head into the Periyar Jungle
Located in the heart of the Western Ghats and famous for its wonderful wildlife sanctuary, Periyar is a far cry from the beach scenes of the Malabar Coast. Jungle walks are one of the most popular activities to add to your itinerary in Periyar, and on good days, you can expect to encounter the likes of Asian elephants, giant squirrels, countless monkeys and over 260 species of bird.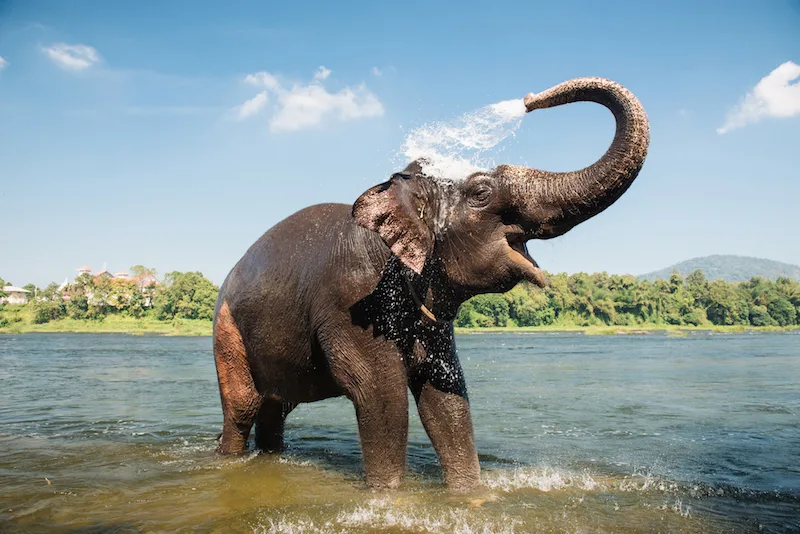 #7. Visit a rural village
Dotted around the rural landscapes that are explored by Kerala's famous houseboat cruises, travellers who take the time to set foot on dry land and visit a traditional, rural Keralan village will experience Kerala at its most simple and authentic. Learning about the lives that exist on the backwaters is a humbling and rewarding experience, with several opportunities to interact with villagers and even the chance to eat a meal with local families and hear about their lives.
#8. Explore Fort Kochi
This historical city, with its bustling port and world-famous Chinese fishing nets, made its name on the old spice route. Today you can discover many signs of this heritage and grandeur, best done by embarking on DIY or guided walking tours of Fort Kochi. Here you will stumble across everything from splendid Portuguese churches to impressive colonial mansions.
Top Tip: Make sure you go to Fort Kochi at sunset to snap those beautiful images of the fishing nets and a gorgeous colourful sky.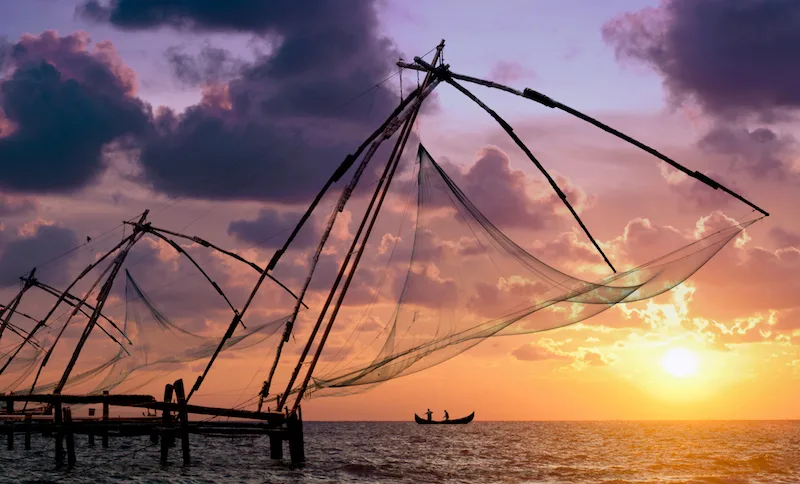 #9. Watch a Kathakali Show
After your day of strolling around and appreciating the heritage of Fort Kochi, add a touch of culture to your experience by witnessing a Kathakali show. The Kerala Kathakali Centre is one of the most famous places to catch this cultural dance performance, displaying incredible colour, make-up and costume.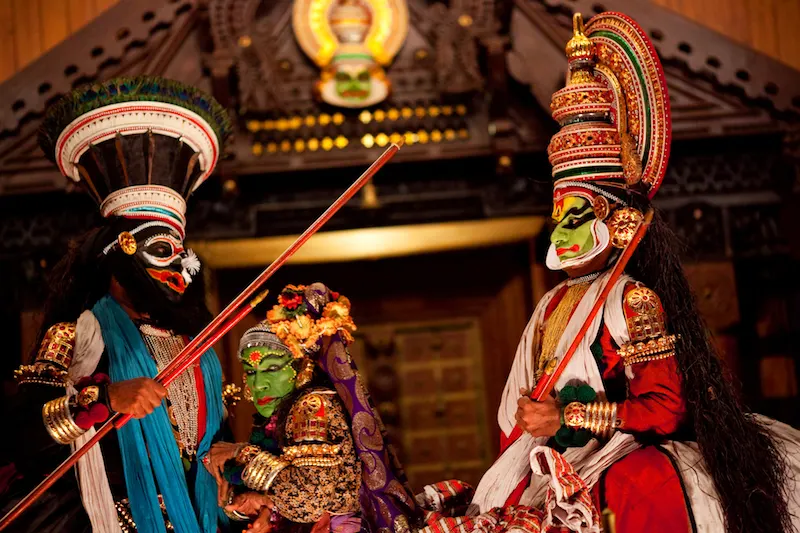 #10. Go birdwatching in Kumarakom
Kerala is home to hundreds of species of bird and is quickly developing into one of India's premier birding destinations. Even if you don't consider yourself an avid 'twitcher', heading out on a birdwatching experience is a great way to appreciate the beauty of Kerala's landscapes, nature and wildlife. One of the best places to try your hand at birdwatching is at the Kumarakom Bird Sanctuary, whose 14 acres of woodland and wetlands is home to the likes of egrets, herons and fly-catchers.
[one_half]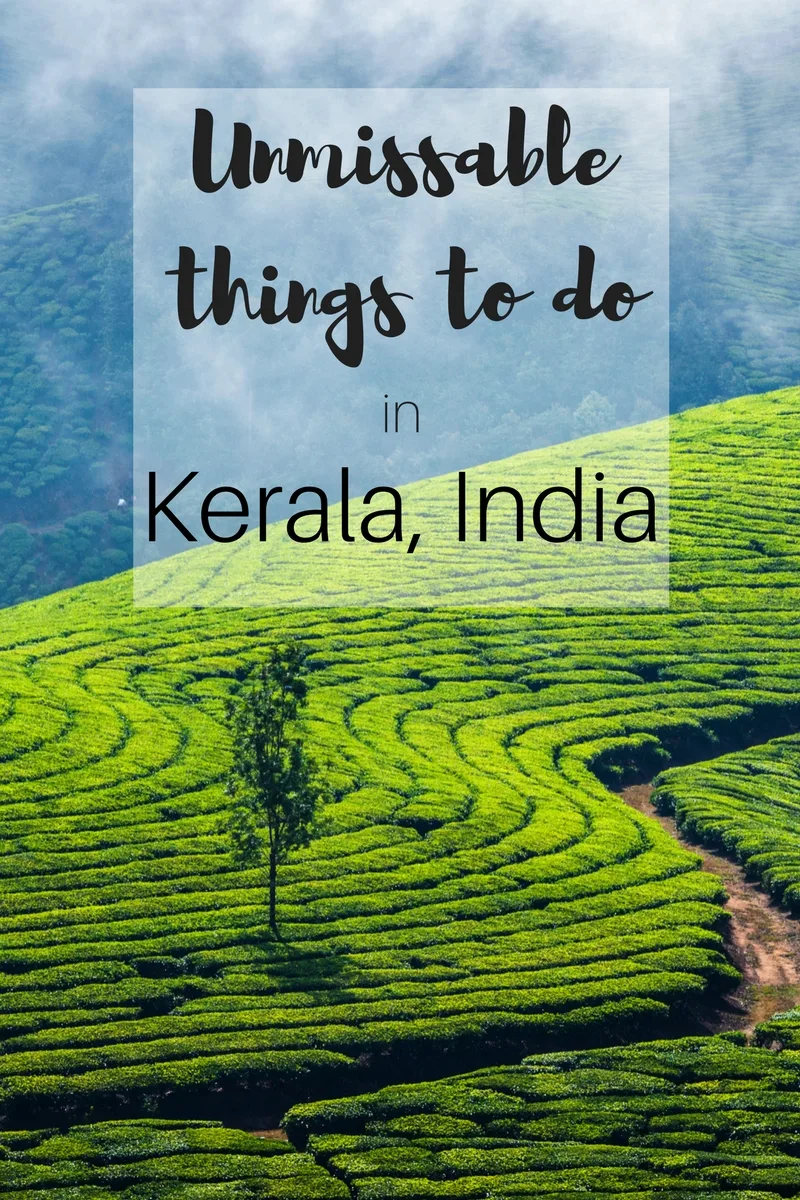 [/one_half]
This post was brought to you by Kerela Tourism but, as always, all thoughts and travel obsessions are all my own!