"You can be whoever you want to be for the price of a hotel room."
I heard these words spoken by Annie Fitzsimmons, an Urban Insider Columnist for National Geographic. As soon as she said them it made me smile because I couldn't agree more.
The anonymity that comes with hotel stays means you can slip into the role of any character you chose. While I'm staying at Trinity Capital Hotel in Dublin I imagine I've become an eccentric but luxuriously wealthy gothic novelist. I like to swan around the hotel and relax on the reclining sofas as though I stay in places like this all the time and I don't have a tiny two-bed flat to go home to.
I was visiting Dublin for the Bram Stoker Festival over Halloween (hence the gothic novelist fantasy) and I can't imagine a better hotel to stay at for the festival.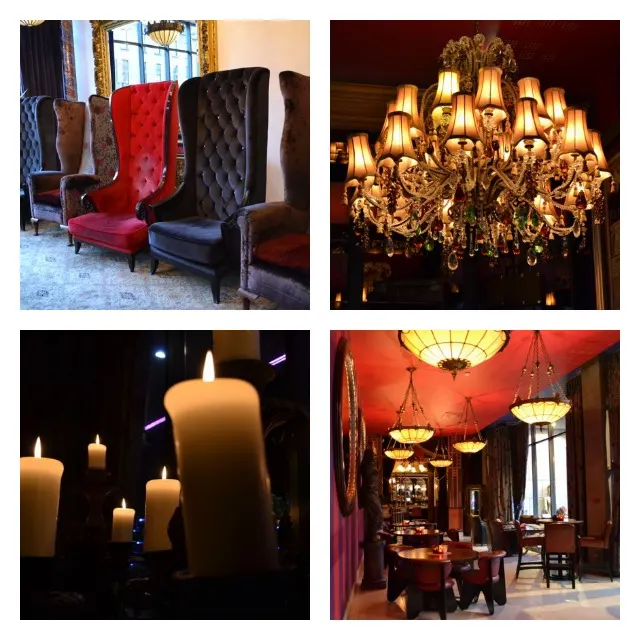 Entering the hotel and you're surrounded by plush velvet in rich colours, ornate gold mirrors and picture frames, grand chaise longues, heavy curtains that pool on the floor and the entire reception area is lit by flickering candle light and dim chandeliers. It manages to be cosy but creepy and grand but welcoming at the same time. This gothic glamour was an unexpected surprise in an area of scholarly tradition (Trinity College is opposite) but I instantly loved it.
First impressions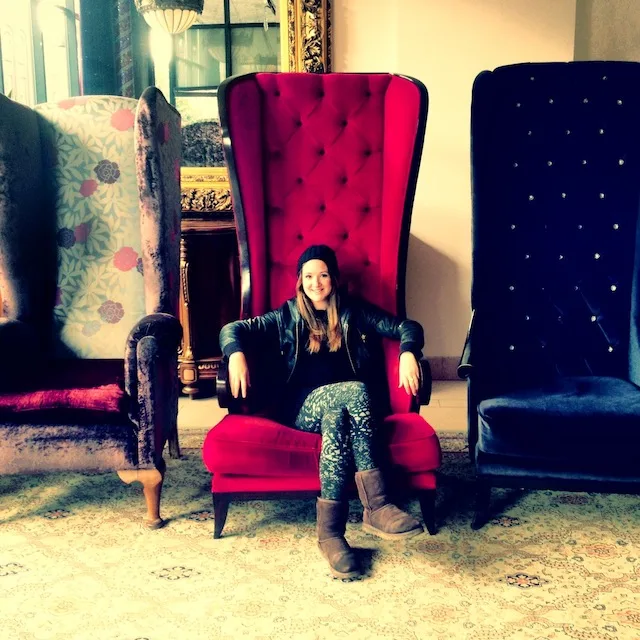 Never in my life have I thought that a chair could make such a good first impression. Passersby stop to admire the high backed chairs that are just begging you to sit down.
"Come on, choose your favourite," they say. "Take a seat and imagine you're lady of the manor."
Of course, I did exactly that and admired my reflection in the huge gold mirror that stood opposite me. I could get used to this.
The reception area is equally as grand with chandeliers and reclining sofas. This leads through to a pretty and well-stocked bar area where you'll find not one but two baby grand pianos. There's a courtyard in the middle with huge animal statues. There are camels and lions and snakes that will make you feel confused and in awe at the same time. This takes grand eccentricity to a whole new level.
The room
My room was on the top floor with incredible views across the city. There was a balcony that I wasn't able to access but with floor to ceiling windows I was happy to admire the views from the warmth inside. It was a good size with plenty of space, a comfortable bed and a decent bathroom.
Like the rest of the hotel, the room was dimly lit. This initially gave it a glamorous feel but ultimately made me sleepy and proved difficult to find anything if it dropped to the floor. As a messy traveller this happened quite a lot.
Breakfasts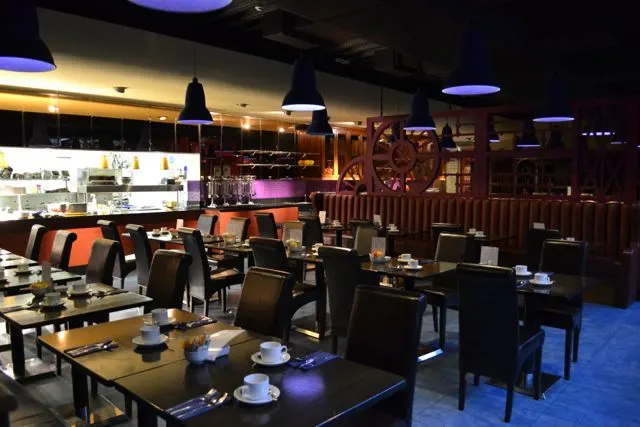 Breakfasts at Trinity Capital Hotel are pretty average. The bustling setting is nice but the traditional fry up left a lot to be desired so I opted for muesli most mornings.
Final thoughts
The décor, rooms and atmosphere get two giant thumbs up. This hotel is nothing short of beautiful. The wifi was also brilliant which is a massive plus for a blogger! It is let down by slow staff and a disappointing breakfast. The location couldn't be better and with Dublin being a fairly small city you can walk almost everywhere. It also felt safe and busy at nighttime so there were no problems walking home at night.
Thanks to Failte Ireland and Ireland.com for inviting me along to the festival and giving me that chance to spend a few days in Dublin.
[posts_carousel category="Ireland, UK" items="5″]