Michele Frolla is giving us the lowdown on the best places in Rome to watch the sunset. Whether you're looking for a romantic spot for a special moment, a lovely place for a photo or a peaceful space to enjoy the city bathed in a gorgeous golden glow, here are 5 stunning places to watch the sunset in Rome.
All year round, Rome has some of the best light and the most beautiful sunsets. I fell in love with the way the buildings would glow orange and yellow at the end of the day. No matter where you are in the city, Rome is especially spectacular at sunset. It's pretty much guaranteed that the skies will put on a show of warm hues and bring the day to a perfect close.
For a city that has over 900 churches and was built on seven hills, Rome offers numerous vantage points to enjoy the sunset from. I'm going to share with you the best sunset spots to visit while you're in Rome.
From little-known gems to tried and tested hotspots, all of these viewpoints offer a unique view over the one and only Eternal City.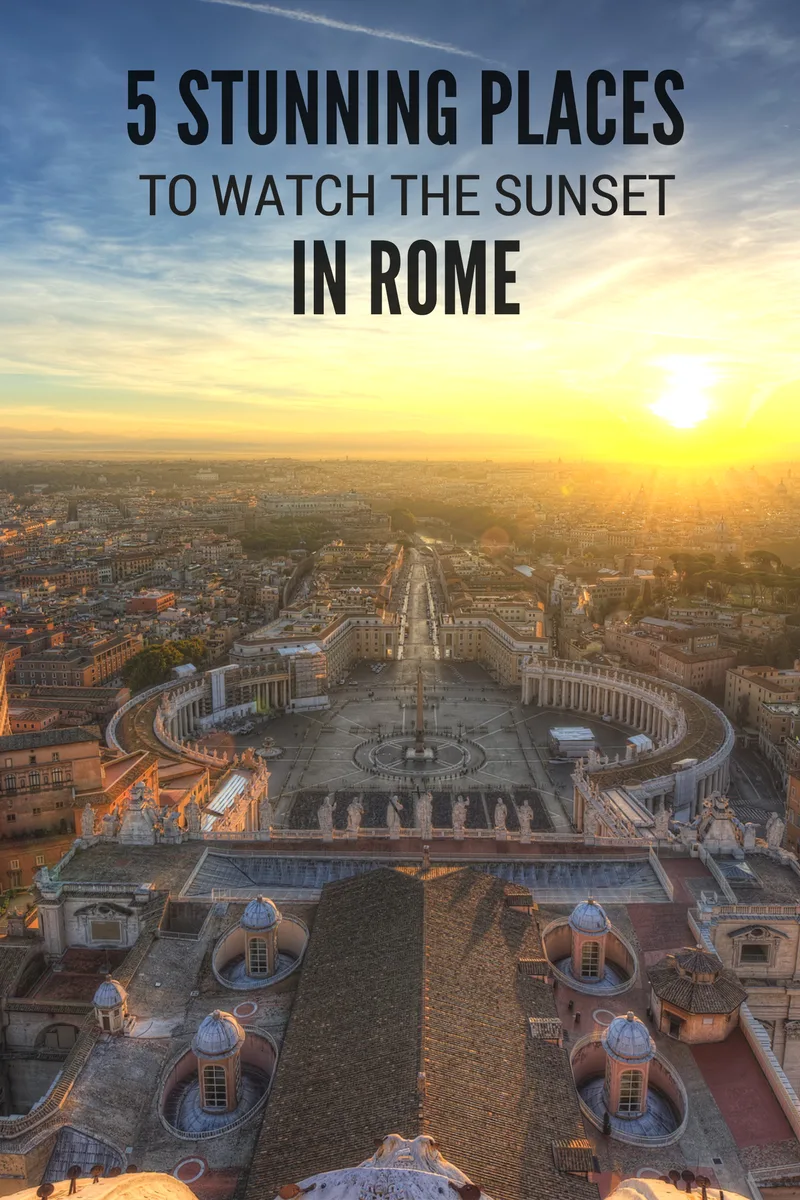 #1. Parco degli acquedotti

It's not everyday that you get to sit in a field surrounded my Roman aqueducts built 2,000 years ago. Located 8 km south of the centre is Aqueducts Park (Parco degli acquedotti). This huge green space covers 240 hectares and is home to over half of the eleven major Roman aqueducts. The Romans were masters of water and these aqueducts were the life lines of Ancient Rome that fueled the empire.
Aqueducts Park is popular picnic spot for Romans and because of its distance from the centre, very few tourist venture this way. If you can, make a day of it and bring a packed lunch.
The aqueducts create an impressive silhouette as the sun slides to meet the horizon so this is a top spot to watch the sunset in Rome.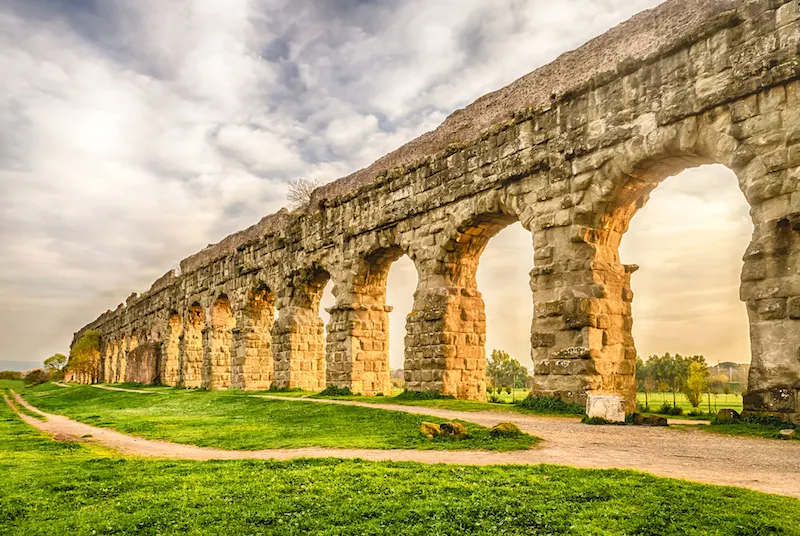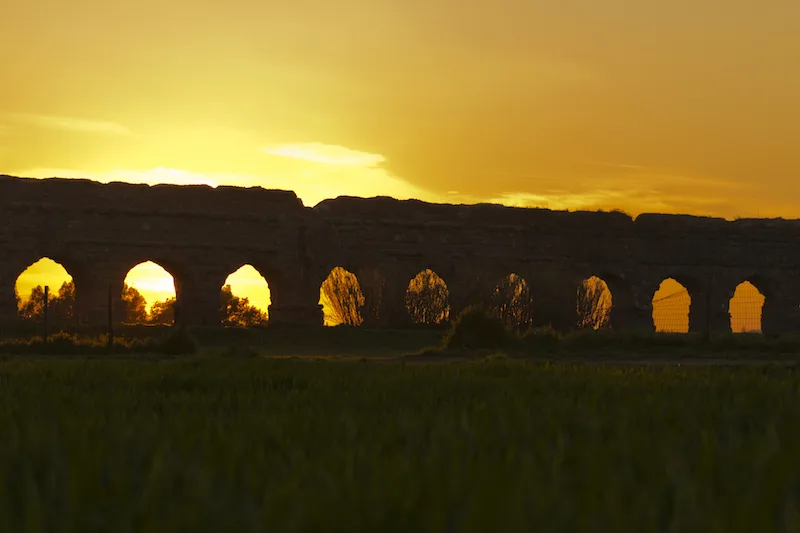 How to get there: Take Line A from Termini station and get off at Giulio Agricola station. From here, it's a 7 minutes walk to the park. Easy!
Cost: Free
#2. Terrazza del Pincio & Terrazza Viale del Belvedere
Smack bang in the middle of the historical centre of Rome is Piazza del Popolo. Just above the 'People's Square' is Villa Borghese a huge public park with a hanging terrace that runs all the way down to the famous Spanish steps. This viewpoint overlooking the square is called Terrazza del Pincio and has a direct view of St. Peter's Cathedral.
If you continue along the path heading south, you will come to Terrazza Viale del Belvedere.
From here you'll get equally breathtaking views of Rome including St. Peter's Cathedral and as far as the Vittorio Emanuelle II monument, locally referred to as either the 'Wedding Cake' or 'Typewriter'. This is a stunning view whatever time of day but is a beautiful place to watch the sunset in Rome.

How to get there: If you want to start at Terrazza del Pincio first then take Line A and get off at Flaminio. As you enter the piazza, take the road on your left and head up the stairs.
To start at Terrazza Viale del Belvedere, get off at Piazza di Spagna metro stop (also on Line A). Exit the station at the top of the stairs, turn left and continue along Viale della Trinità dei Monti for 5 minutes.
Cost: Free
#3. St. Peter's Dome
Technically, this spot isn't in Rome, it's acutally in the world's smallest sovereign state, the Vatican City.
Nothing quite compares to seeing Rome from the iconic St. Peter's Dome designed by Michelangelo himself. It's also tallest dome in the world!
Imagine standing high above the impressive St. Peter's Piazza looking out over the tall colonnade designed to symbolise embracing the citizens of Rome.
It's bit of tight and step climb to the top, but for views like these it's absolutely worth it. I recommend visiting the Vatican Museums in the morning, then the Basilica before ending the day at the top of the Dome.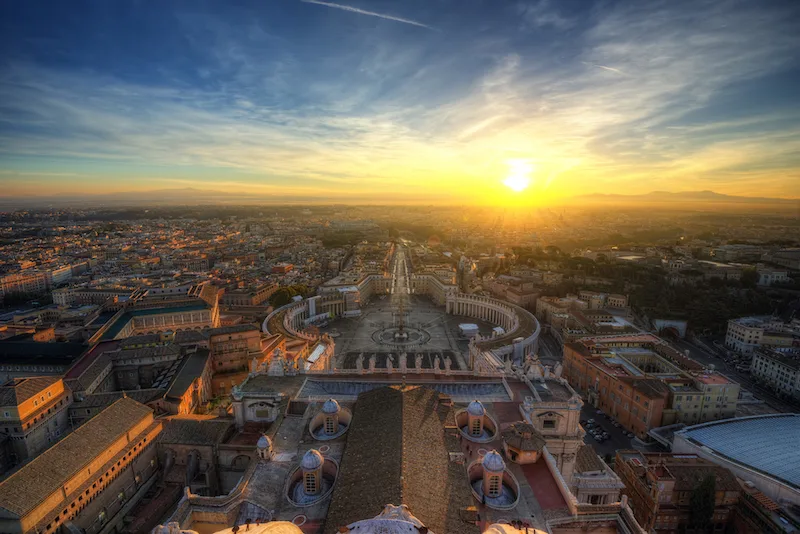 How to get there: Take line A and get off at Ottaviano. From here it's a 10-minute walk down Via Ottaviano.
Cost: 7 Euros for elevator which will take you the first 320 steps of the 551, otherwise it's 5 Euros for stairs all the way.
#4. Castel Sant'Angelo
This is my absolute favourite spot to watch the sunset in Rome, for two reasons. Firstly, it's located atop one of the most important monuments of Rome and built by my favourite Emperor, Emperor Hadrian. Hadrian intended this building to be his mausoleum until it was later used as a fortress then a private residence and hideout for Popes.
Secondly, the panoramic views from the rooftop extend as far as Archbasilica of St. John Lateran, the oldest and highest ranking of the four papal major basilicas, including St. Peter's Basilica. Directly below is the glistening Tiber River and Bernini's Bridge of Angels.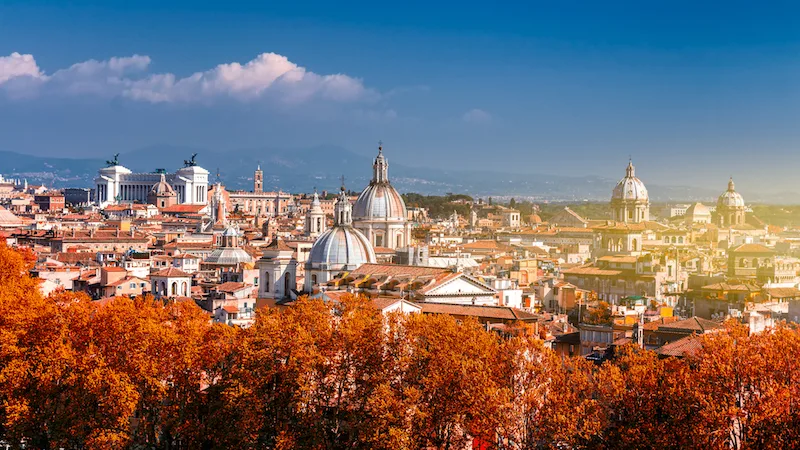 How to get there: Since there are no close metro stops, buses 30, 70, 81, 87 can all take you with a couple of minutes walk. Alternatively, it takes 13 minutes on foot from Piazza Navona.

Cost: 10,50 Euros gives you access to visit the castle itself before reaching the rooftop.
#5. Giardino degli Aranci
Sitting atop the Aventine Hill is the beautiful Giardino degli Aranci, or Orange's Garden. Legend has it that Spanish Saint Dominic planted the first orange tree in Rome here and named it accordingly. As the name suggests, the garden is full of bitter orange trees along with several statues, ancient ruins and a fountain.
It's from this park that you'll get an excellent view of the city which is why on most weekends you'll see a slew of couples and newlyweds posing for photographers. This incredibly romantic spot is a hot spot among Romans.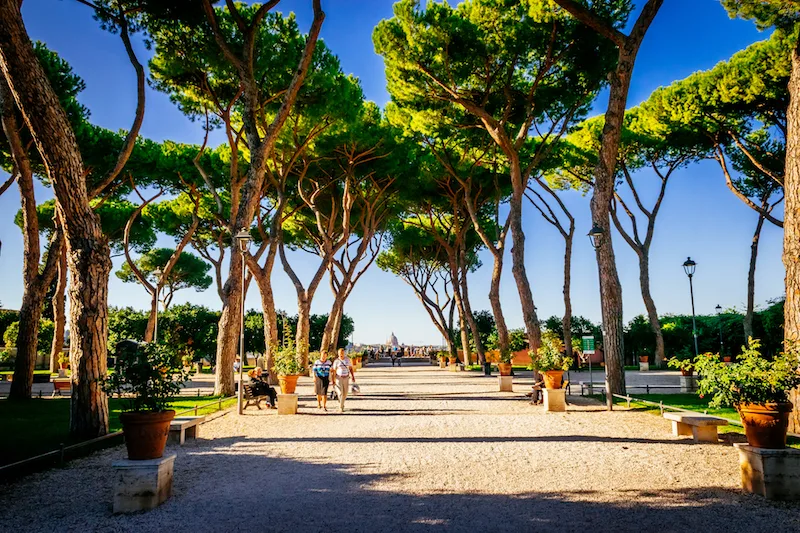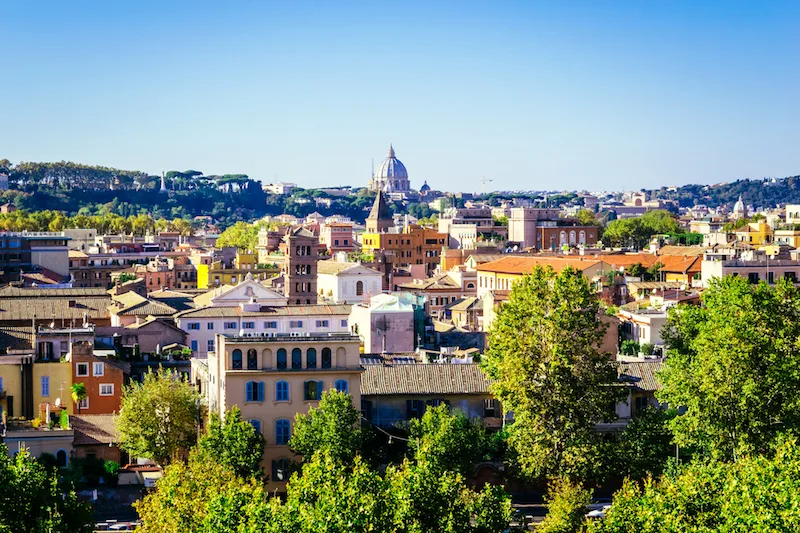 How to get there: Take Line B to Circo Massimo, from here it's an 11 minute walk
Cost: Free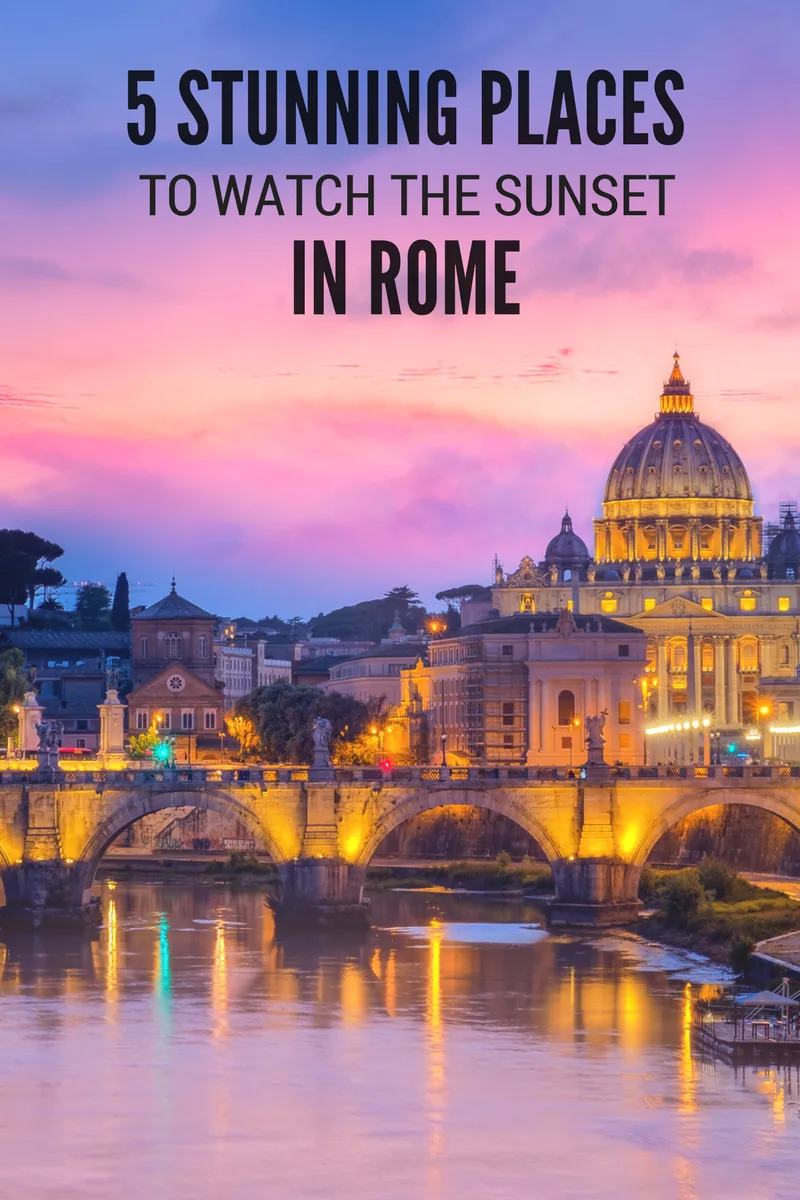 These are just five places to enjoy the sunset in Rome. Can you recommend any others?
---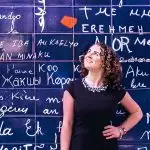 Michele from The Intrepid Guide is a travel and language blogger and author. Originally from Australia, Michele moved to Rome in pursuit of perfecting her Italian. Currently based in London, she lives by the motto "The more we travel, the more we learn." With her blog, Michele shares her passion for bringing language and travel together through with her destinations guides, language learning tools, travel phrase cheat sheets, and more! Follow her on social media as she shares fascinating and little-known linguistic and cultural facts.
---