London: A foodie adventure through East London with Eating London Food Tours
They say the best way to get to know a country is through its food. Seeing how people eat and learning about the history of their food gives you a whole new insight into a country or city that you will never learn about by reading a history book.
Lots of people don't associate the UK with good food but, as both a proud Brit and a food lover, I can assure you that we have more than our fair share! OK, I'll admit, you may need to dig a little deeper to find a hidden gem than you would in Italy or Thailand, but they're there, honest!
I spent the weekend discovering the best places to eat in East London with Eating London food tours and found a few new hidden gems to add to my list of favourites.
I may have lived in London for two years now but I'm nowhere near achieving the status of a local, there's just so much to see! If you're not familiar with London then you should know that each area has its own unique culture and history. If you travel from south London to east London, for example, it can feel like you're in a whole different country, never mind the same city.
In some ways I love this because it means I can visit a new area of London and feel like I'm a tourist once again.
This was the first food tour I've ever taken and I honestly can't think of a better way to discover a new area.
Today, East London is known as the place where the cool kids hang out and this is due to the constant change in the area. Back in Roman times, it was just outside the city walls so it attracted immigrants who weren't welcomed into the city. This is how it became such an interesting and diverse area and this is well and truly reflected in the food.
It began with French immigrants followed by the Irish, then the Jewish and finally the Bangladeshis. It's always been a poor area so it has also attracted striving artists and their tag-along hipsters who are attracted by the cheaper house prices.
So what does all this history mean?
It means amazing food, interesting stories and super stylish restaurants, bars and cafes that are unlike anywhere else in the world.
Nicole was our brilliant guide for the day who led is through the narrow streets, describing historic tales with dramatic flare and revealing her inner foodie with every new discovery. Nicole spent months visiting restaurants and cafes in the area to find the best food, the best drinks and unique places with an interesting story.
There are so many cool places to eat in the area that the best places have a little story to tell.
Nicole also revealed snippets of history about Jack the Ripper, the old buildings that once provided food and shelter for the poor and homeless, where the local celebrities live and the treasures that lie behind the doors of seemingly normal buildings.
During the day we ate:
The best bacon butties I've ever had in my life
Banana Bread pudding with custard sauce with vanilla pods and rum
3 samples of the best local cheeses
Fish and chips with mushy peas
Local beer and cider
Curry (England's national dish)
Bagels with cream cheese and salmon or beef and pickles
Salted caramel tart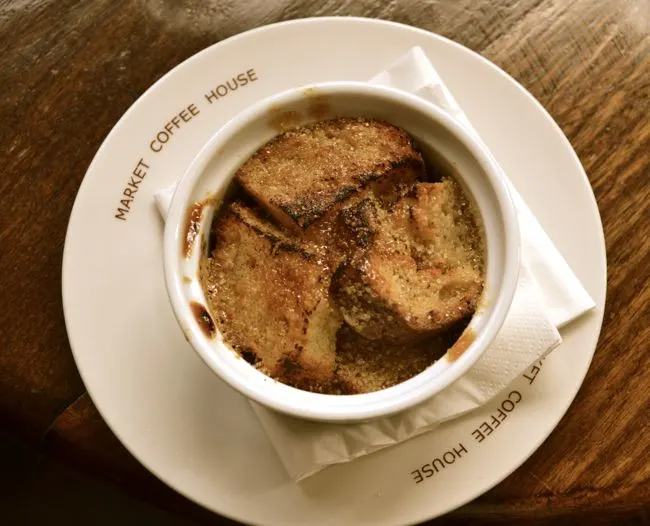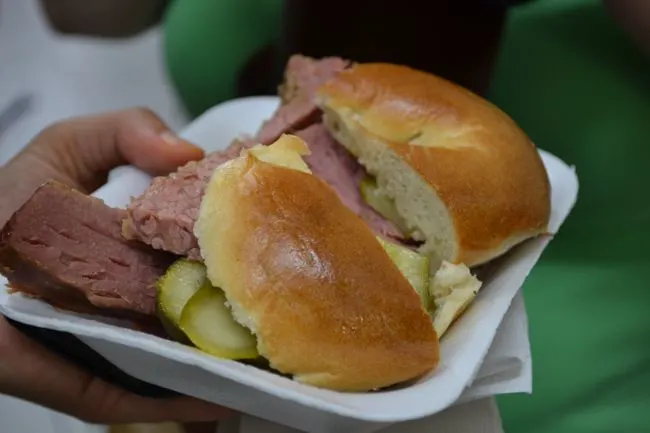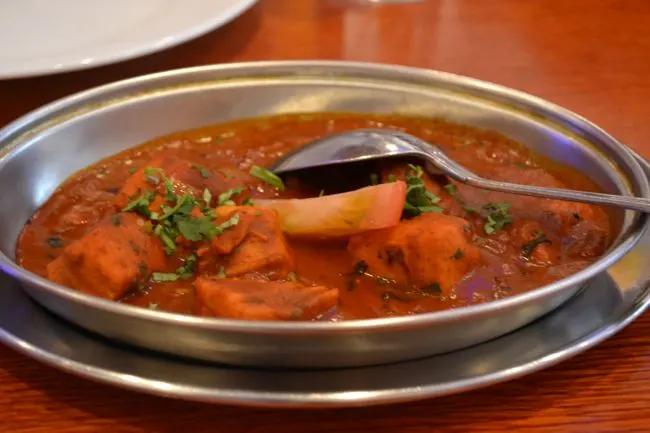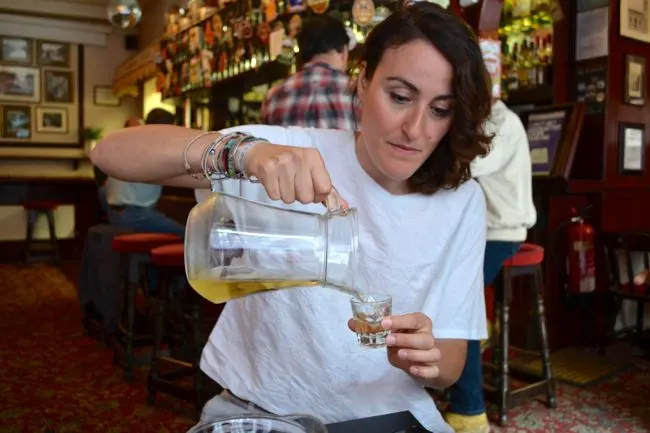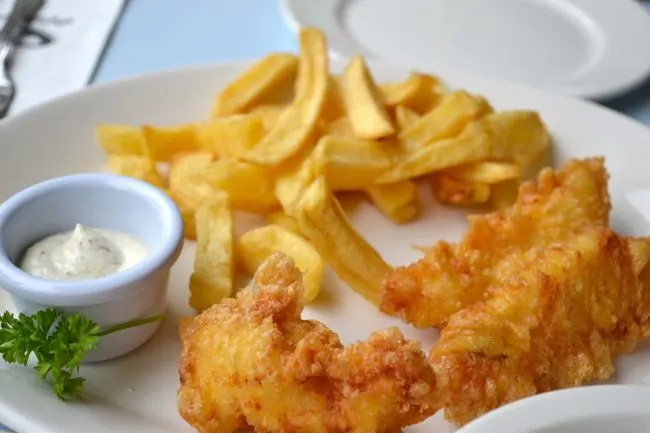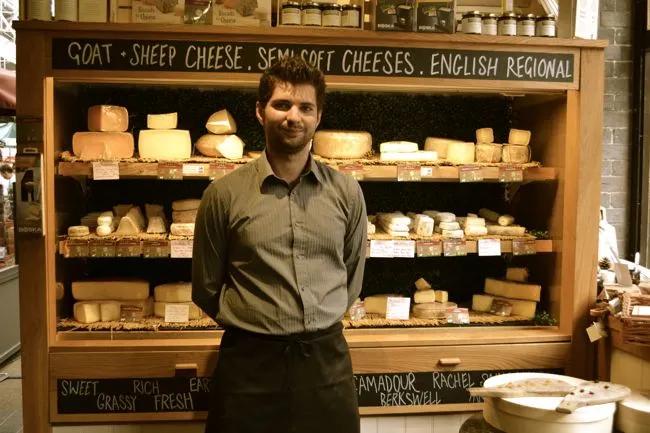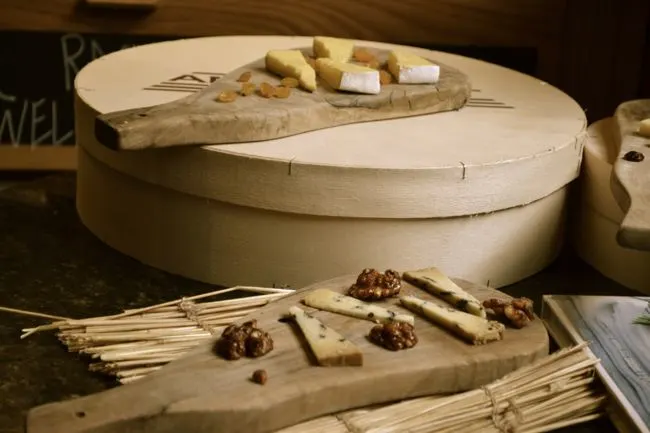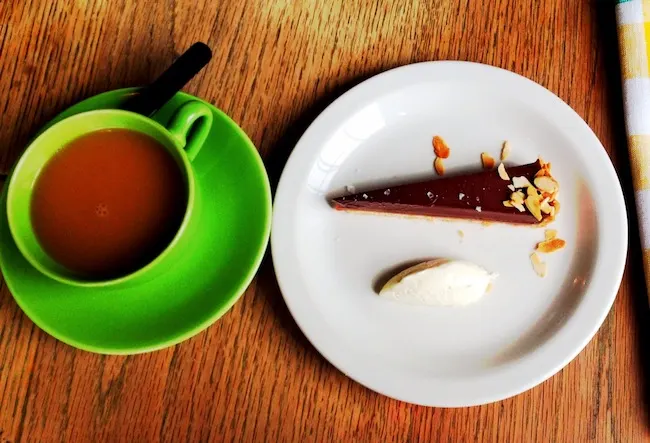 Massive thanks to Eating London Food Tours for such a great day out!