The High Atlas Mountains still sound like a mythical place to me. It's a place where wizards live in crumbling castles perched on the edge of a rocky ledge and magical creatures live among the trees. There are crystal clear streams that slip down the mountains and pool at the bottom where wild horses, goats and sheep gather for an afternoon drink. It's a place where the sun shines so bright it makes everything glisten and the highest peaks are layered with a woolly blanket of snow.
And, if you take away the wizards and the magical creatures, this is pretty much what the High Atlas Mountains are like. It's a magical place that you can only understand once you've spent a night breathing in the chilly air, trekking through the trees and driving along the winding roads.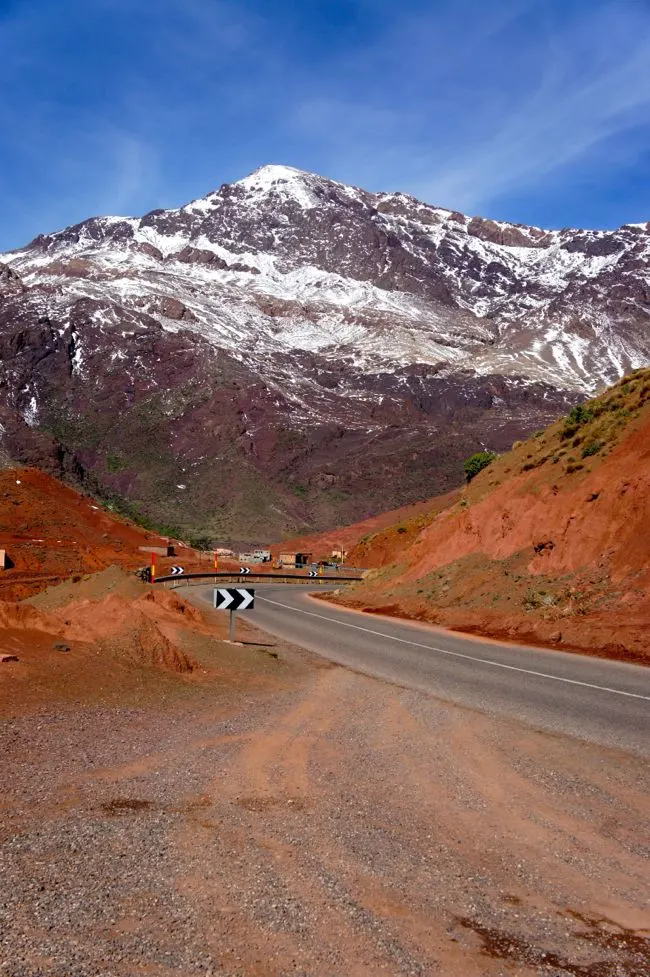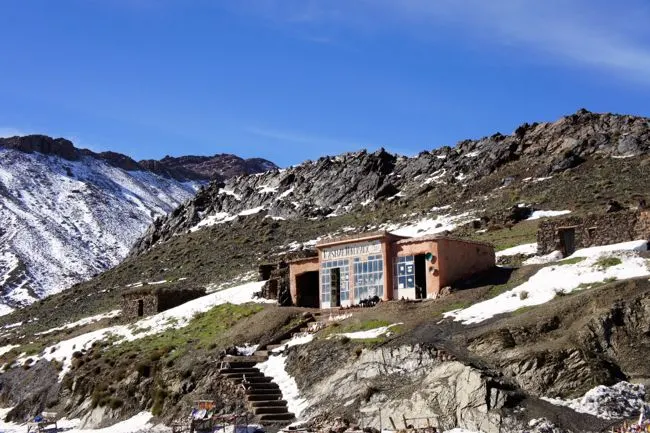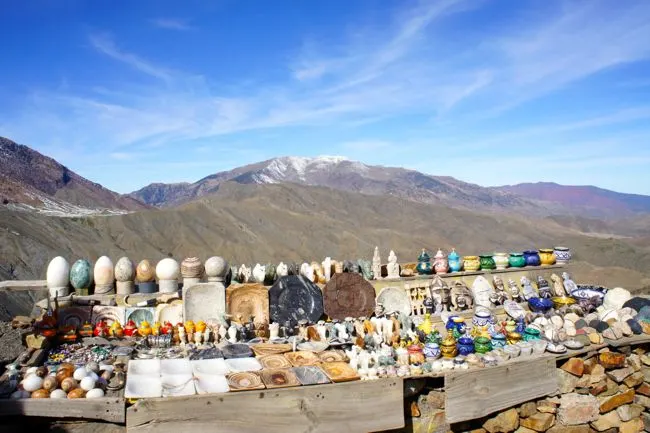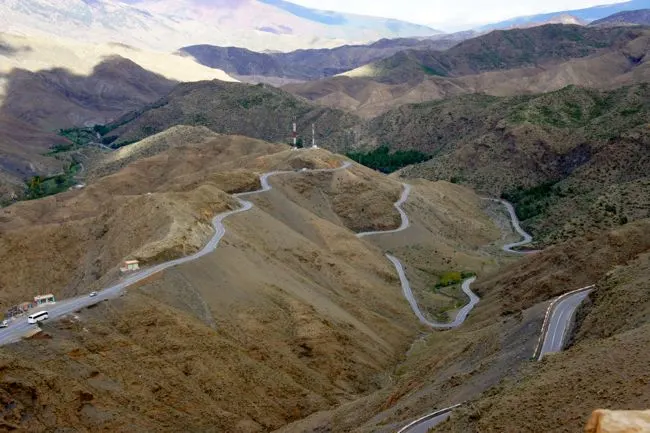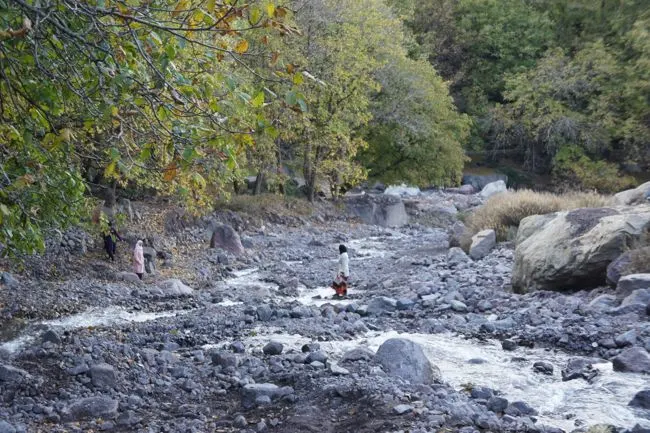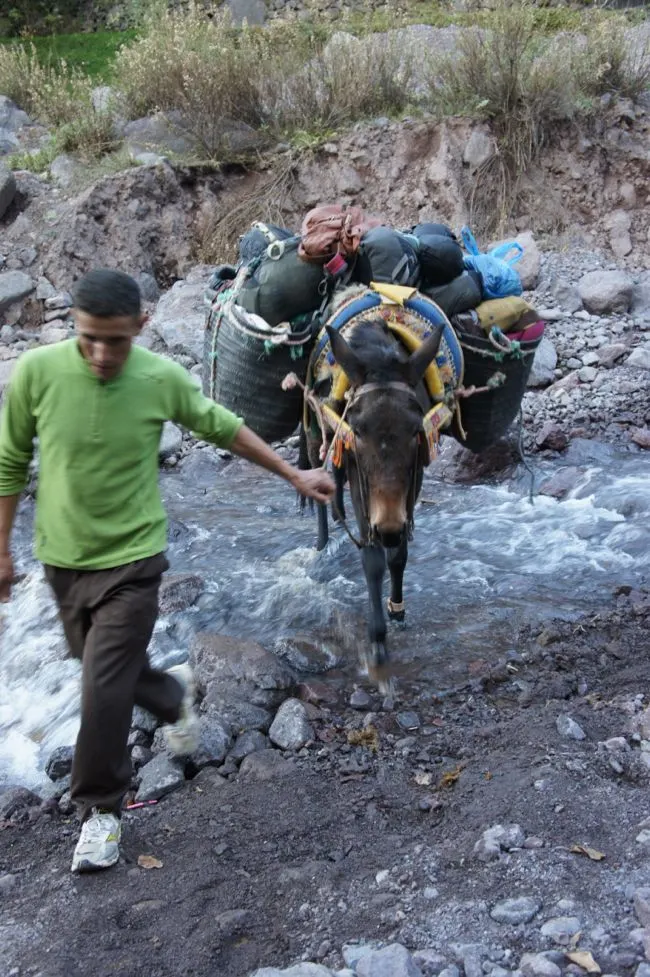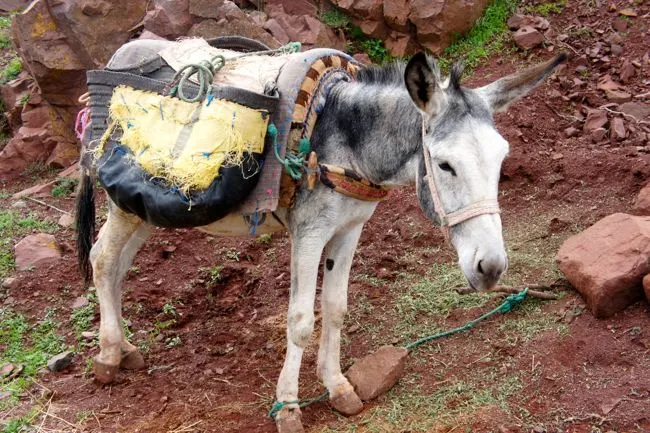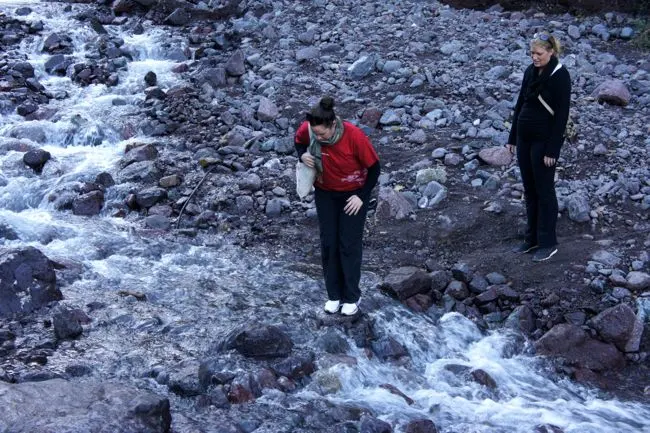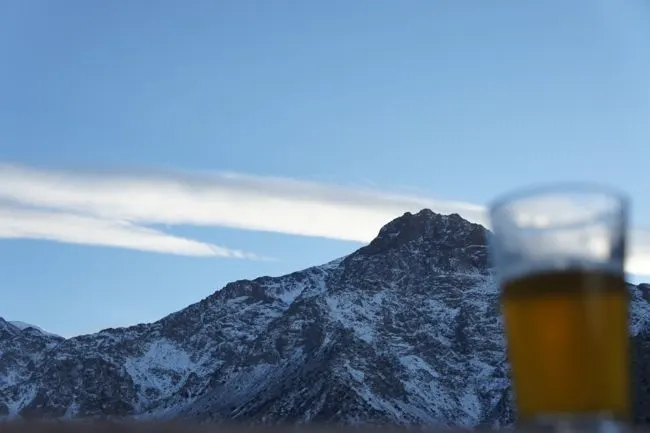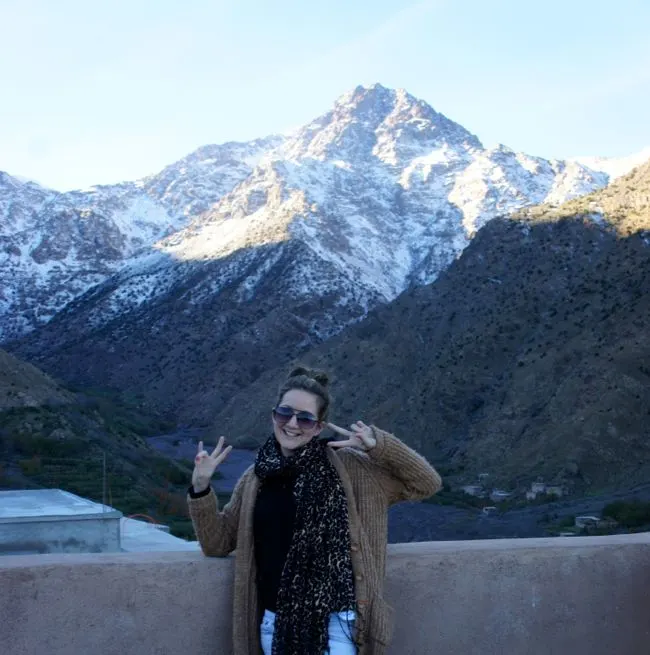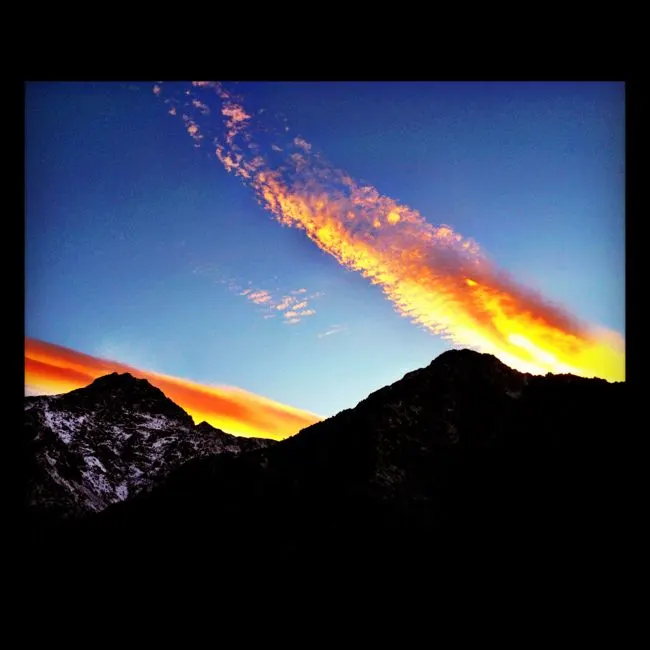 I was lucky enough to visit the area at the beginning of November when the first sprinkle of snow had been laid on the ground but the sun was still toasty and warm. I love it when you have a contrast of seasons like this and the High Atlas Mountains are the perfect place to experience such lovely weather.
I spent one night in a homestay, high in the mountains in a ramshackle old village with winding alleyways and higgledy piggledy steps that seemed to lead off into every direction. It was a maze of tiny houses and narrow streets where chickens clucked and children played. It was a 45 minute walk up to the village that involved negotiating streams and ducking through trees that were quietly turning that gorgeous shade or burned orange that is synonymous with autumn. A small horse led the way with our backpacks and we followed quietly, taking in the scenery and taking deep breaths of the fresh mountain air.
We were greeted at our homestay with steaming glasses of sweet mint tea which we sipped in happy contentment as we watched the sun dip below the snowy peaks. It was freezing cold once the sun had set so we wrapped ourselves up in faux fur blankets and gathered around a log stove to warm our feet as near to the flames as we dared.
Tagines filled with cous cous, lamb and vegetables were devoured and a happy night of storytelling commenced as we squeezed around the fire. It was a night filled with laughter and fun and I can't think of a better setting that perched on the edge of a rocky cliff looking down of the valleys.
My trip to Morocco was a fam trip with Intrepid Travel through my work at Flight Centre. All opinions are, as always, my own.