There's something majestic and beautiful about tigers that has always fascinated me. I think it stems from my days of watching The Jungle Book on repeat so I could learn all the words to 'The Bear Necessities' and 'I Wanna be Like You-oo-oo' (and I can confirm that I still know them word for word and do occasionally burst into spontaneous and unprompted singing).
Baloo was obviously my favourite character but I always had a soft spot for Shere Khan the tiger. He may have been a baddie but he wasn't half beautiful. I loved the way he slinked about the jungle with his fur blazing like fire and his self-assured arrogance and clever tricks.
Earlier this year I spotted the Big Five in South Africa so when I was heading to India I just knew that I had to take a safari to see tigers!
We were staying in Mogli Jungle Resort in Bhandhavgarh National Park in Madhya Pradesh while I was on an Intrepid Tour. The National Park is one of the most popular in India with one of the highest known populations of tiger in the country. The odds were looking pretty good for seeing a tiger…
Due to the heat, it's most common to see tigers around dusk and dawn so we took our first safari in the early evening.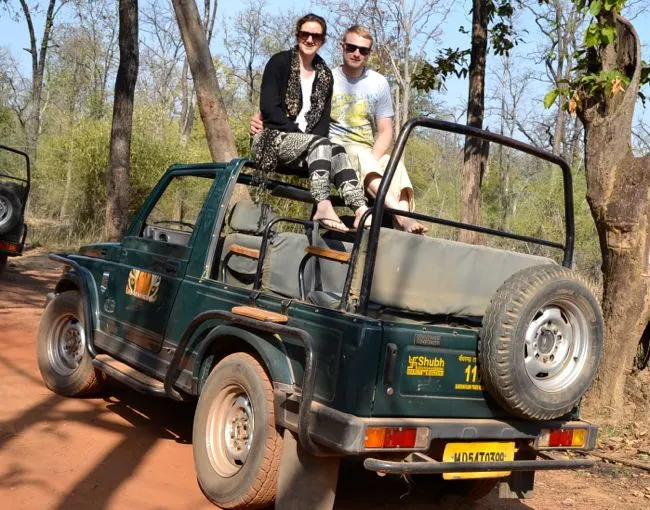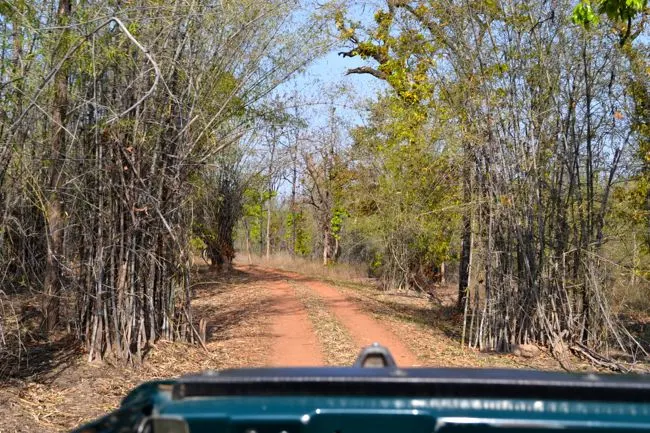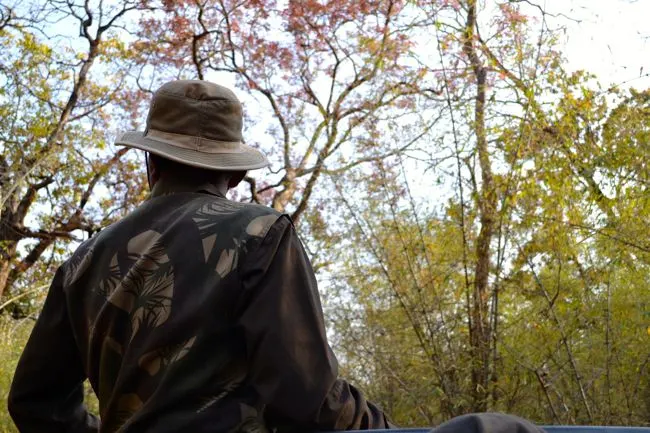 I couldn't have been more excited as we climbed into our safari Jeep and bounced along the bumpy tracks into Bhandhavgarh National Park. I kept my camera poised and ready while my eyes scanned the trees for the elusive tiger.
If you've never been on a safari then you should know that part of the fun is the search. It feels a little like that adrenaline-fueled moment just before a scary scene in a horror movie. It's when you're filled with fear and anxiety and excitement and you're so tense you can barely look at the screen but at the same time you can't look away. Every flicker in the bushes makes you jump and you almost scream with every sudden movement around you. Now imagine this feeling for an hour and a half as you drive through the jungle in search of tigers. It's absolutely exhausting!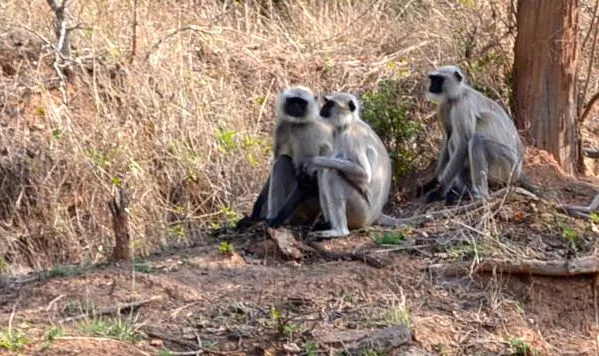 There are 22 species of mammals and over 250 types of birds in Bhandhavgarh National Park and we were lucky enough to see hundreds of deer and even a few Samba deer. These are beautiful, dainty and graceful animals and I knew I should have been overjoyed to see them but we all knew we weren't looking for Bambi, we were looking for Shere Khan.
We tried again the following morning and followed a trail of giant paw prints and fresh tiger poop for what felt like an eternity. I think I held my breath for the entire journey.
Unfortunately, we didn't spot any tigers during our journey through Bhandhavgarh National Park. I would have loved to see one but just knowing they were out there, living a happy and healthy life away from the enclosure of a zoo was enough.
We were told that most people do see tigers during a safari in Bhandhavgarh National Park so don't let my experience put you off if you're thinking about visiting. And even if you don't see one, it's an incredibly beautiful area and driving through the jungle in a Jeep is a great experience so you'll have loads of fun either way.