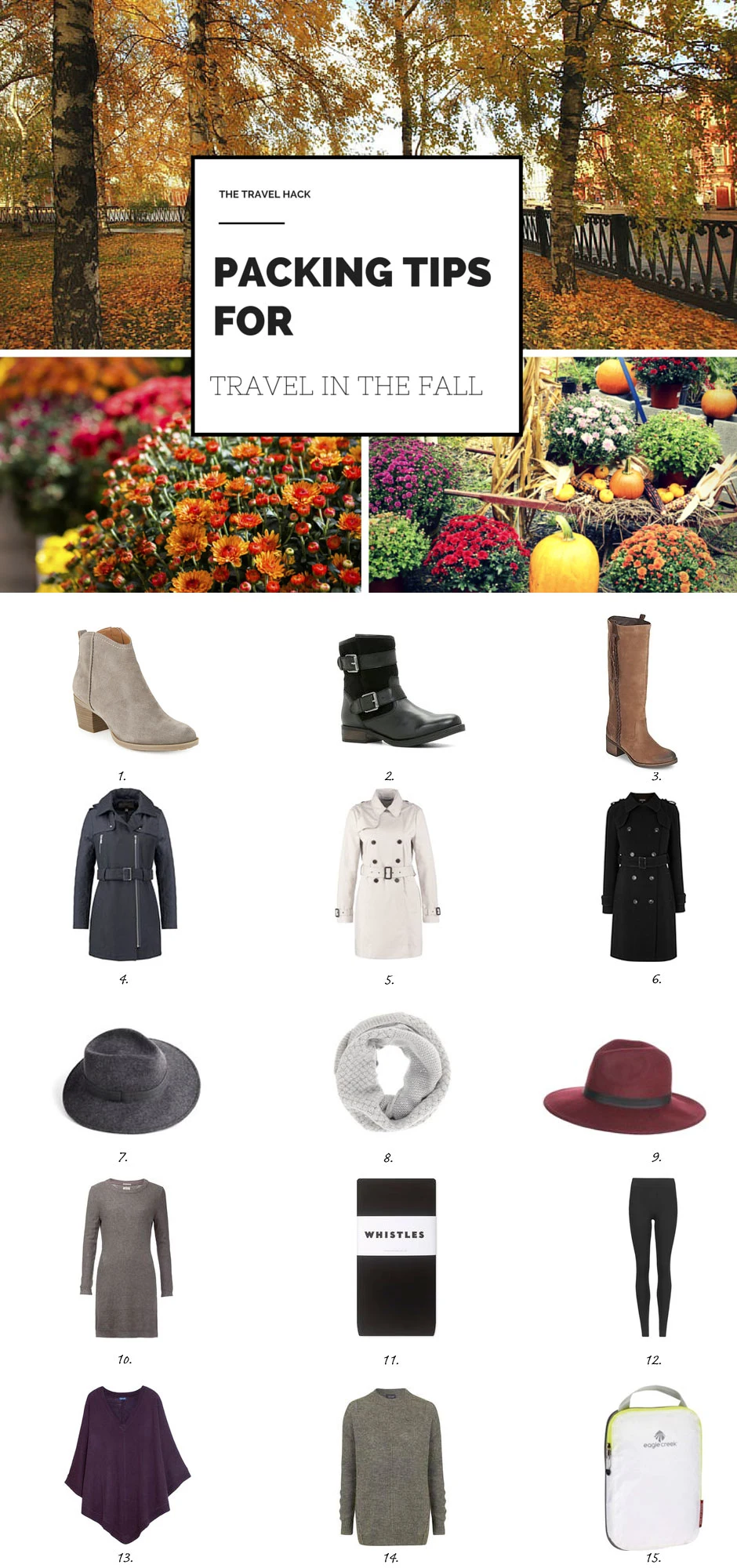 Packing light in autumn becomes inherently more difficult than packing in the summer because warmer clothing tends to be heavier and bulkier. Below are my best tips for packing chilly weather clothing without overpacking.
Wear your boots, coat, and hat on the plane. These are often the heaviest items you will bring with you, so wearing them will remove a lot of weight from your bag.
Utilize tights and leggings. Packing dresses is a great packing hack for summer months, but dresses work equally well in the fall. Adding leggings or tights to go with a long-sleeved dress doesn't take much room in your bag and is much lighter than packing several pairs of jeans or trousers.
In order to keep my bag light I usually avoid heavy jumpers and jackets, but even lightweight jumpers can take up a lot of room in your bag. While I normally think packing cubes take up too much space in your bag, a compression packing cube is perfect for a bulky jumper as it will magically shrink the sweater size.
Pack a stylish snood or hat for both warmth and to be used as an accessory to your outfit.
Check the weather. This is a no brainer, but if the weather doesn't call for rain then leave your umbrella and raincoat at home.
Similar to what we discussed in my post dressing up for evenings without overpacking, sticking with one colour scheme is important. If you pack colours and patterns that go together you will be able to mix and match and bring less clothing.
You can shop the post here:
1 / 2 / 3 / 4 / 5 / 6 / 7 / 8 / 9 / 10 / 11 / 12 / 13 / 14 / 15