I've always wanted to visit Thailand, but somehow I've always ended up booking holidays to other destinations, with Thailand sort of glaring at me from the top of my bucket list.
The Philippines, however, was never on my radar. I wanted pristine white beaches, unspoiled islands where electricity is hard to come by, epic marine life and hammocks swaying gently in the breeze.
I thought Thailand was the only place I could find this. But that was before I visited The Philippines.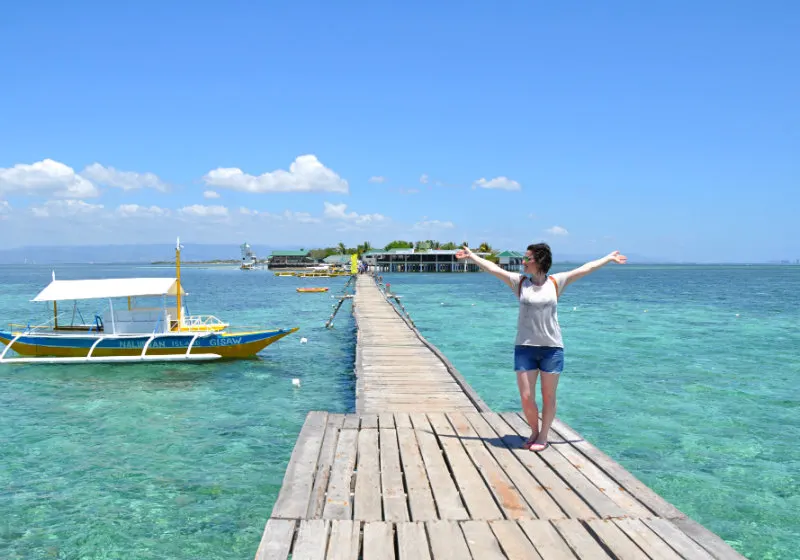 It was everything I had been craving, and so much more. There are, of course, tourists in The Philippines, but tourism is a relatively recent industry, so it really feels like you're uncovering a hidden gem.
It's the kind of destination you want to visit soon, before the rest of the world discovers how incredible it is…because it's only a matter of time before that happens!
So to help you plan a holiday to the destination you never knew you needed to visit, I've created this mini guide to The Philippines.
How to get to The Philippines
Emirates just launched a flight from Dubai to Cebu, which makes getting there a breeze. I was lucky enough to travel on the inaugural flight, so we landed in Cebu's Mactan airport to a water canon ceremony, which was pretty cool.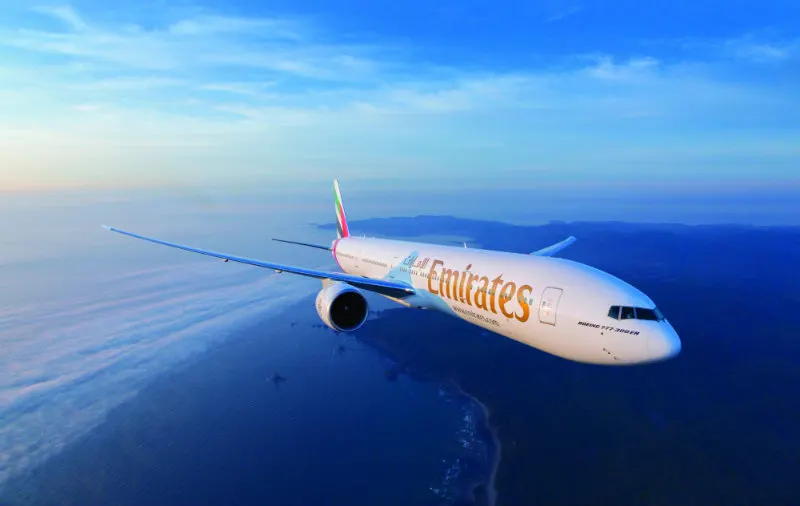 The flight from London to Dubai is around seven hours, and from there it's just under nine hours to Cebu. It's admittedly a long way to go, but flying with Emirates means you're in comfort the whole way there. Also, it's absolutely, definitively, undoubtedly worth the journey!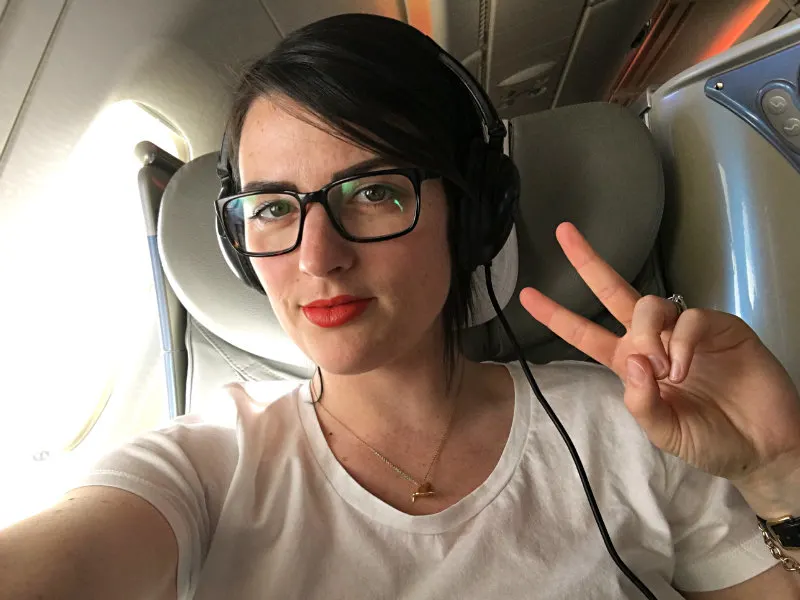 Plus, flying directly into Cebu saves hours of transfer time from Manila, meaning you can begin your holiday sooner.
Return flights from London – Cebu (via Dubai) start from £925 for Economy Class (or, if you're looking for some serious luxury, Business Class starts from £3505). If you book by April 28 though, you can snap up sale Economy fares from £545 or Business from £2299. Find your flights via the Emirates website.
Stay tuned for a blog post all about my experience flying Business Class with Emirates (I know, I know. I could hardly believe it myself!).
Know before you go
The Philippines is made up of a jaw-dropping 7,107 islands, which are divided into three regions. In the north you'll find the Luzon region, which includes the capital, Manila, as well as the archipelago's largest islands.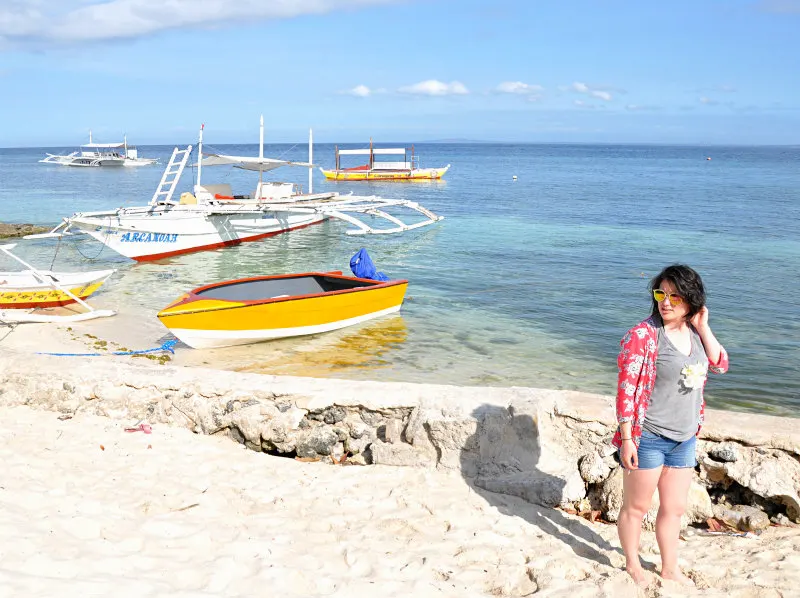 In the middle, there's Visayas, a cluster of islands including Cebu and Bohol, where I spent my time (so that's where this guide focuses on), and the southern islands are known as the Mindanao region.
Almost everyone speaks English in The Philippines, as it's taught in all schools – in fact, it's the fifth-largest English-speaking country in the world – so it's easy to communicate with whoever you encounter. Plus, the locals are all incredibly friendly, always smiling, and always willing to help.
Your money will go far here, with one Philippine Peso equalling £0.015 (so £1 will get you around 67 Pesos). The resorts are pricier, but a local meal will set you back around £2-3, so once you're there it's very affordable, no matter what your travel style is.
The predominant religion throughout the islands is Catholicism, which means there are no strict dress codes to adhere to, and no unusual laws to worry about as a tourist.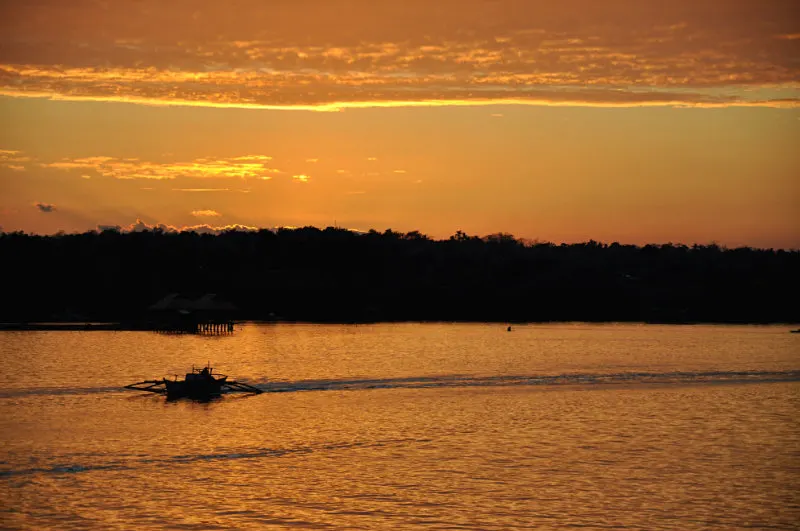 It's important to note that The Philippines isn't a shiny, sterile destination, fully geared up for tourism and without its issues.
There's a lot of poverty, especially in the cities, but it's a really safe country to travel in, and you'll probably (as I did) learn a thing or two about gratitude, after seeing the smiling faces of people who have far less than most of us ever will.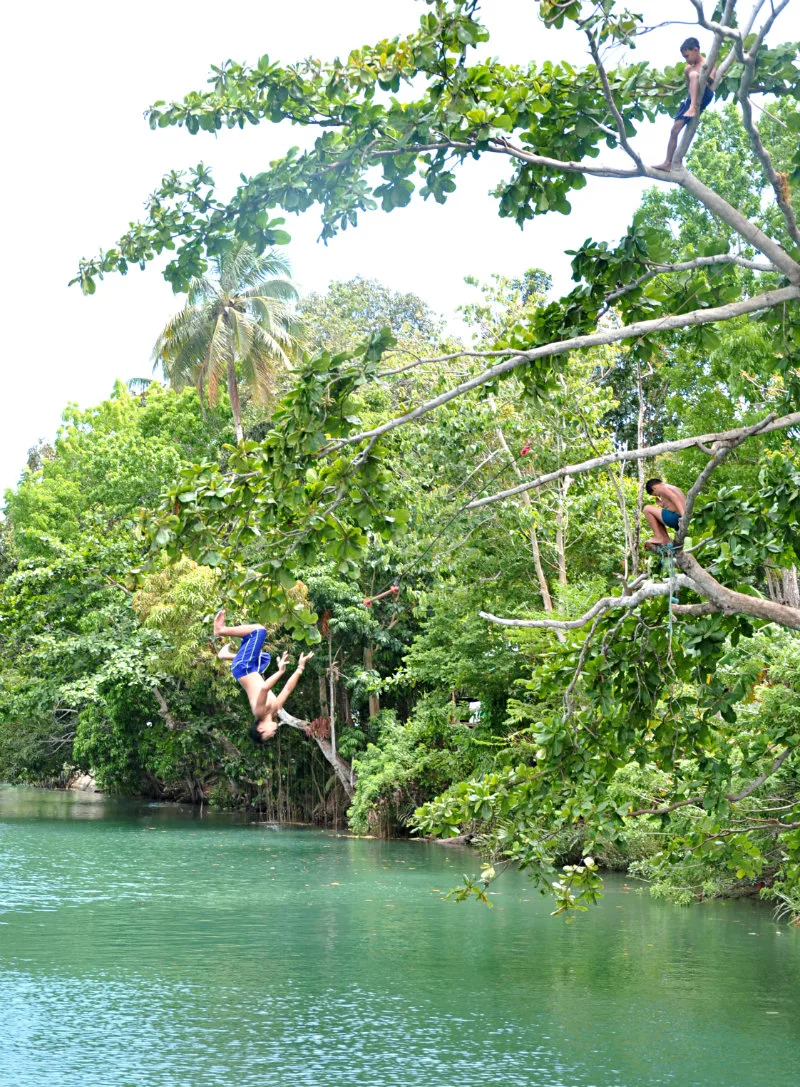 The best advice I can give you is to just dive into the culture, ask questions, get to know the locals and don't be afraid of eating by the side of the road, surrounded by goats.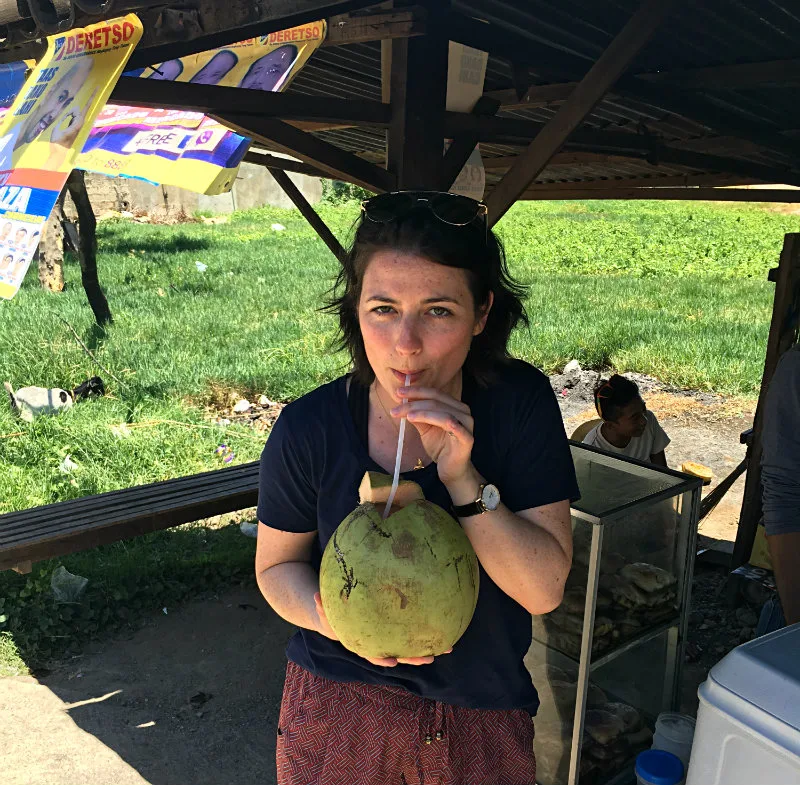 Where to stay
There are so many places to stay in The Philippines I couldn't possibly cover them all, but I can highly recommend the two hotels I stayed at while I was in Cebu and Bohol.
Shangri-La Mactan Resort and Spa in Cebu is a haven for visitors seeking relaxation, sun, exceptional service and a bit of excitement thrown in the mix.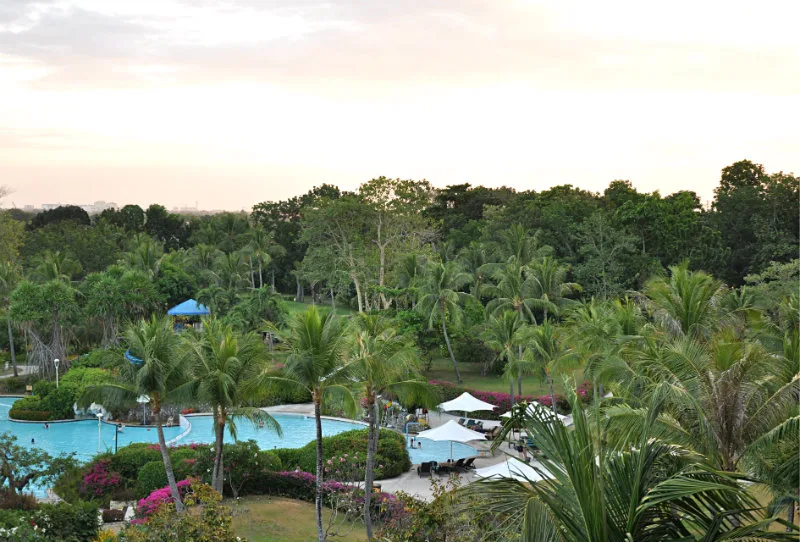 My favourite thing about this hotel is its marine sanctuary, which teems with fish and coral. You can spend your days snorkelling, paddle boarding, kayaking or just lazing on the sandy beach. Adventure seekers can jet ski, scuba dive or even wind surf.
There are, of course, pools (including a gorgeous infinity pool), hammocks, a divine spa (where I had one of the best massages of my life) and plenty of dining options.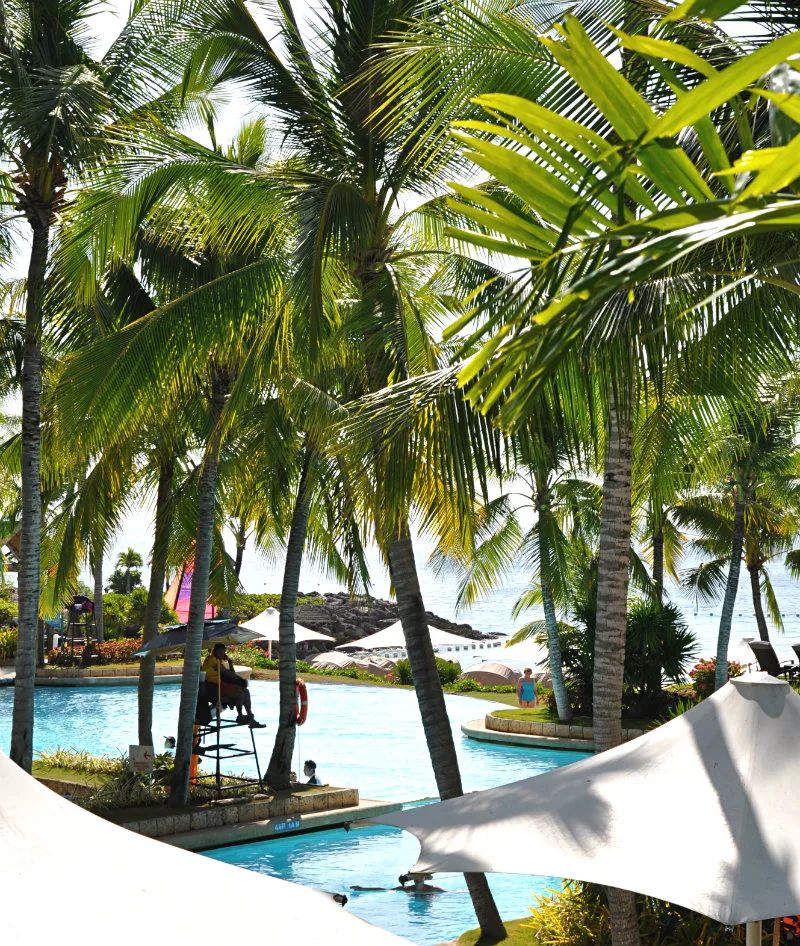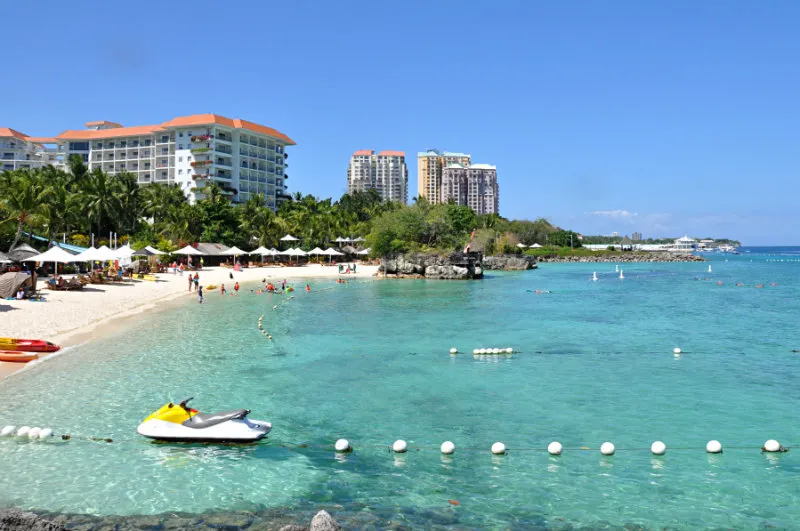 Although you don't need to leave the resort, you'd be crazy not to, with all the things there are to see and do in the area.
On the island of Panglau in the Bohol region, find your own little patch of paradise at Henann Resort Alona Beach.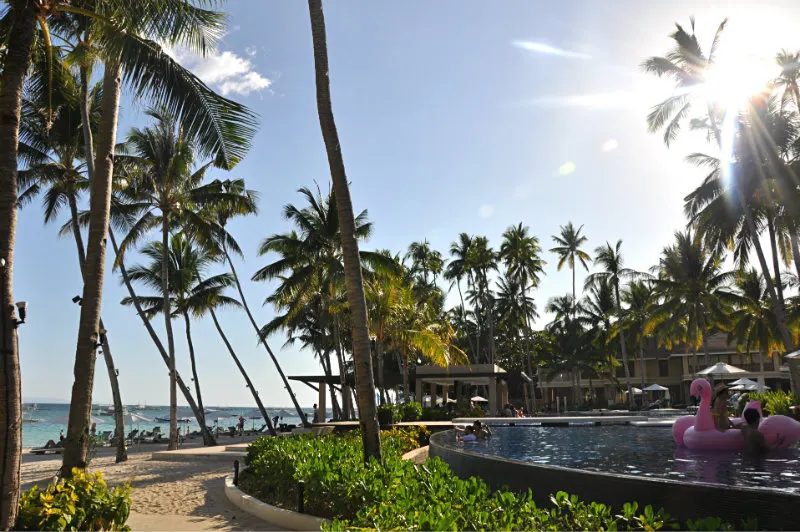 The pools are something else, with three to choose from, including an infinity pool and one with a swim-up bar.
The resort faces the stunning Alona Beach, where you'll find a handful of restaurants, cafes and scuba diving centres.
Boats bob lazily in the water, dogs sun themselves on the hot white sand and freshly caught fish graces menus up and down the beautiful stretch of coastline.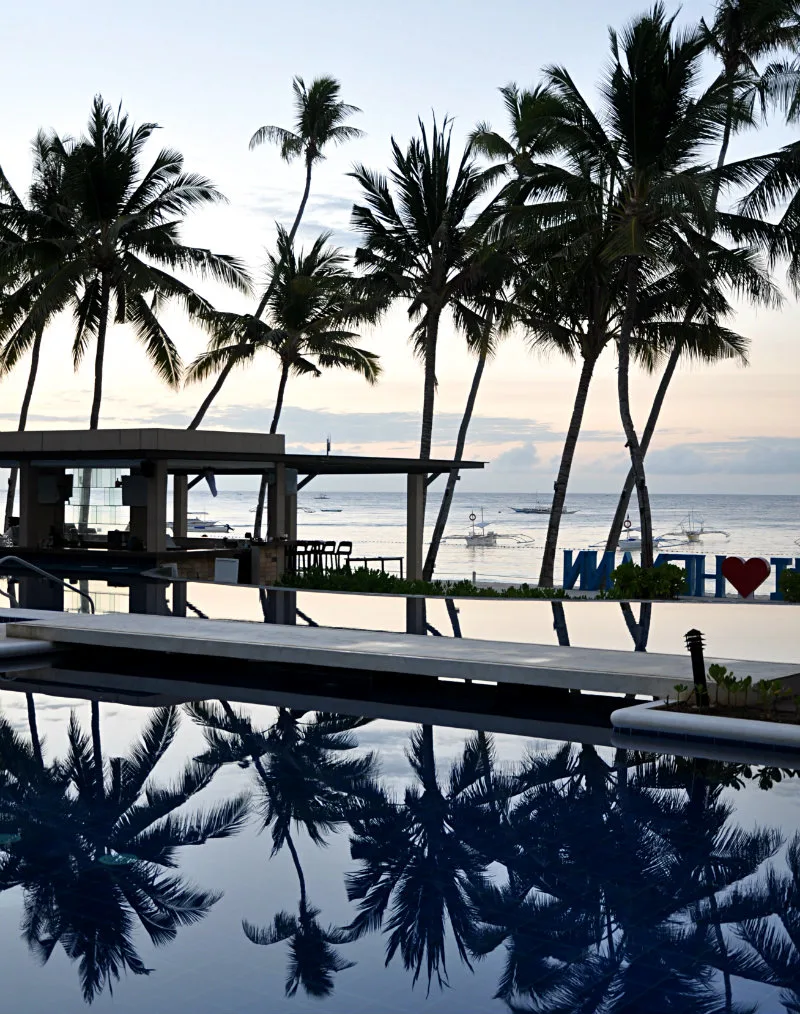 Top things to do in The Philippines
Island hopping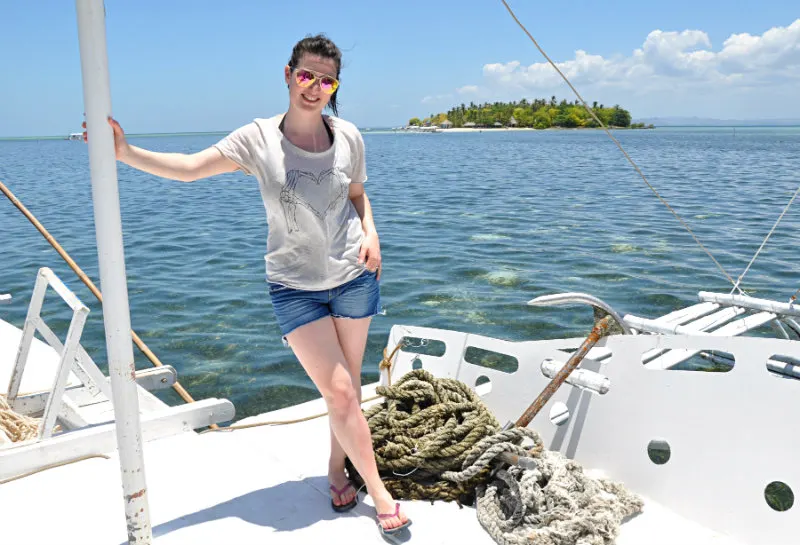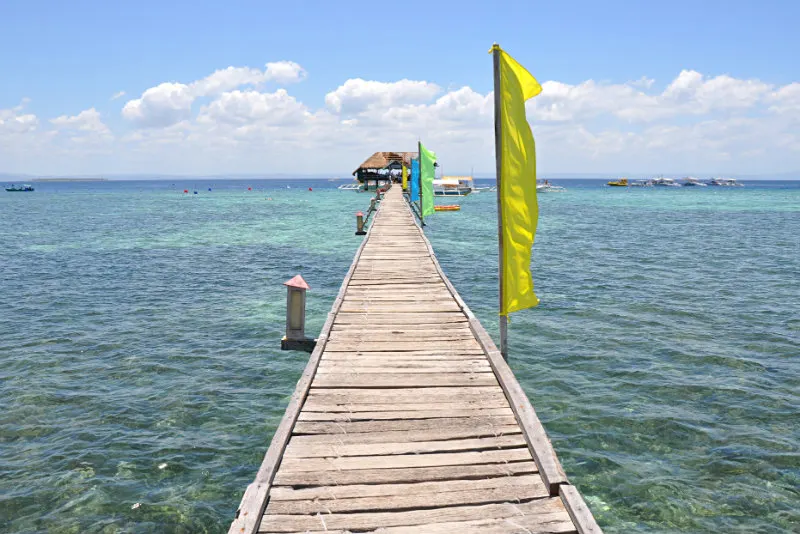 With over 7,000 islands to choose from, it'd be a shame to stay in one place for too long.
The best way to explore the islands of the Philippines is to book yourself a tour on a banca (a kind of boat you'll see everywhere – it has bamboo stabilising arms that make your ride smoother – and they make for really pretty pictures, too).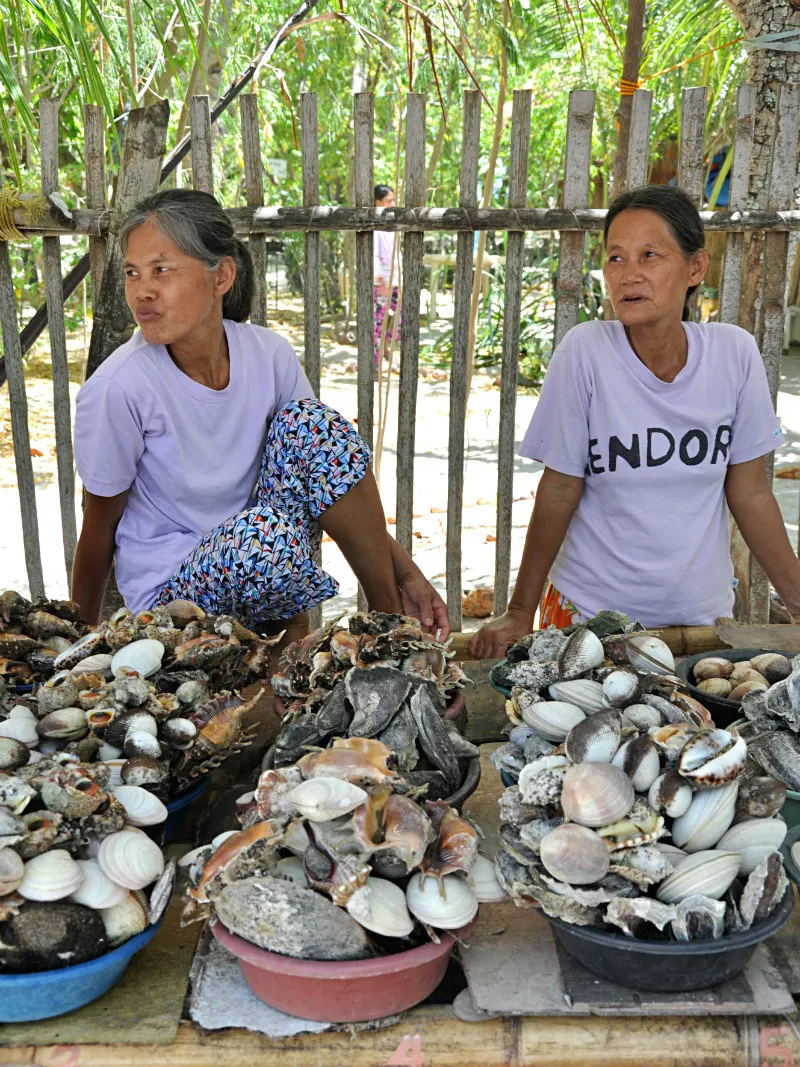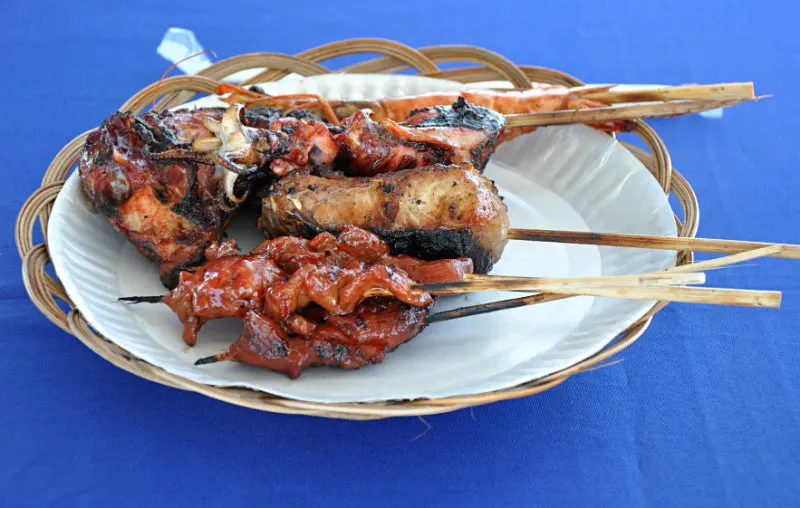 Throughout the day you'll flit between islands, some larger, with resorts, and some tiny, with just a generator and handmade huts.
Life's simple outside the city, so go explore, and enjoy that crystal clear, brilliant blue water.
Snorkelling
You hardly need a mask to spot the kaleidoscope of vibrant marine life that's just below the surface of the water. Even just wading in the shallows I spotted starfish, parrotfish and so much coral my eyes couldn't quite take it all in.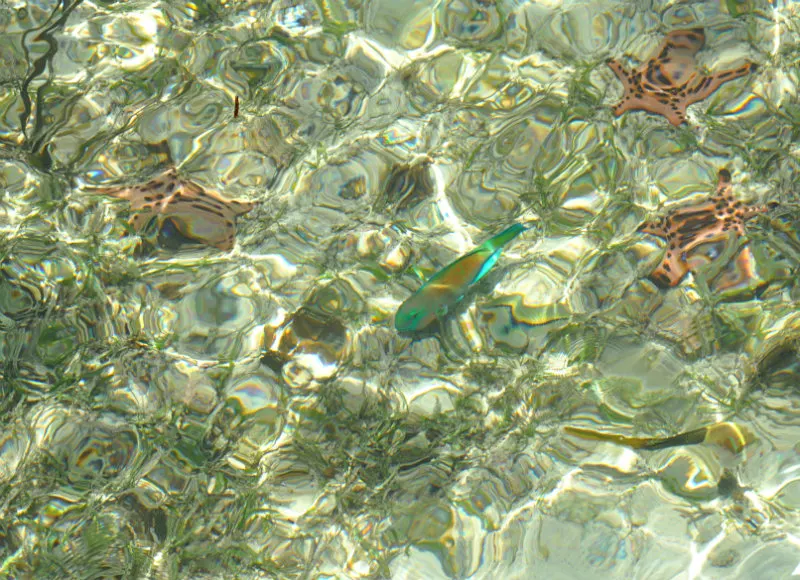 It's totally worth grabbing a snorkel, mask and some fins and spending a while gazing at the thriving underwater world.
Best place for snorkelling: Pamilacan Island's Coral Garden
Scuba diving
I learned how to scuba dive on the Great Barrier Reef, so I didn't think I'd ever experience another dive that came close to what I'd seen there. The diving that I did off the island of Panglao, however, was every bit as good – I might even venture to say it was better.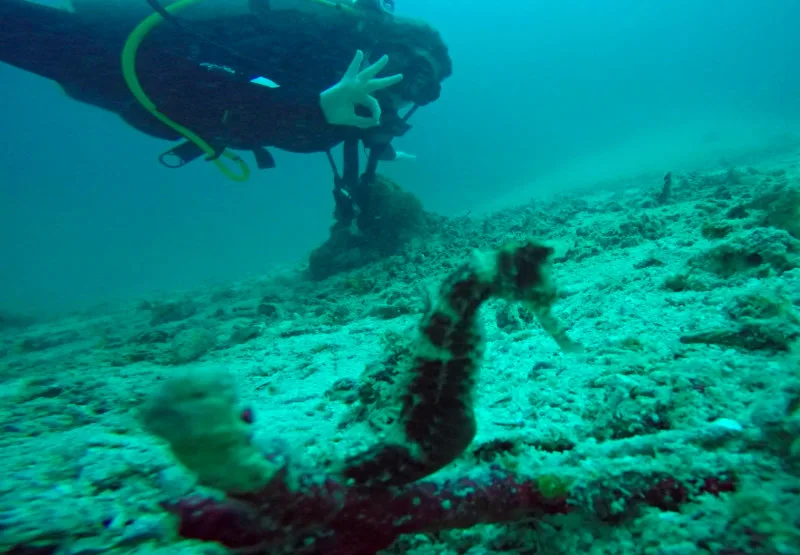 I spotted a seahorse, turtles, sea snakes, a lion fish, plenty of clownfish, and a bunch of things I couldn't identify but could have stared at for days.
All three of my dives were with Philippine Fun Divers, an operation run by a German ex-marine named Holger, who solemnly explained that his priorities are safety, then safety, then fun.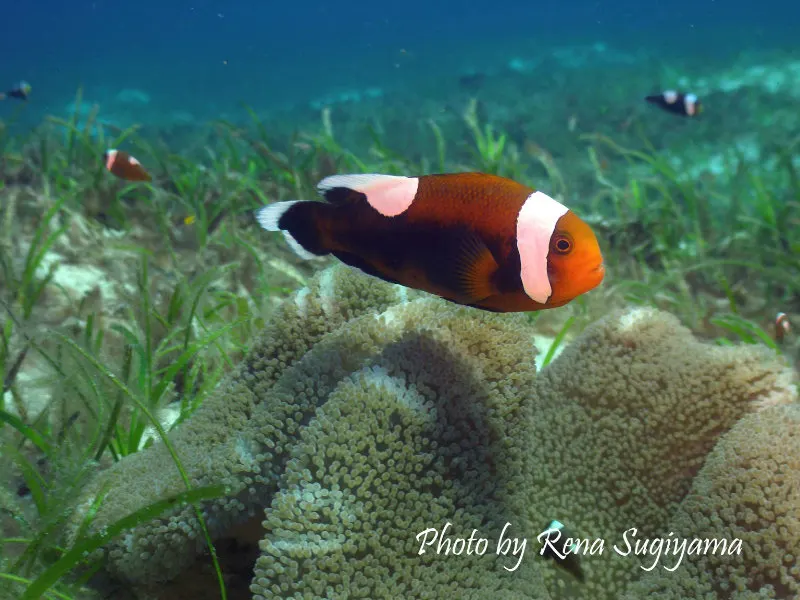 And although diving is a lot of fun, it can be dangerous if you don't know what you're doing. That's why it's important to choose a diving company where you can trust that the equipment is being maintained, the staff are well trained and all measures are in place to put your safety before their profit.
I was in good hands with both of the guides I had, and they were incredibly patient as I asked a million questions, having forgotten half of the essential skills I'd learned so many years ago. If you're in the area, head straight to Holger and his team – you'll be in safe hands!
Tarsir Sanctuary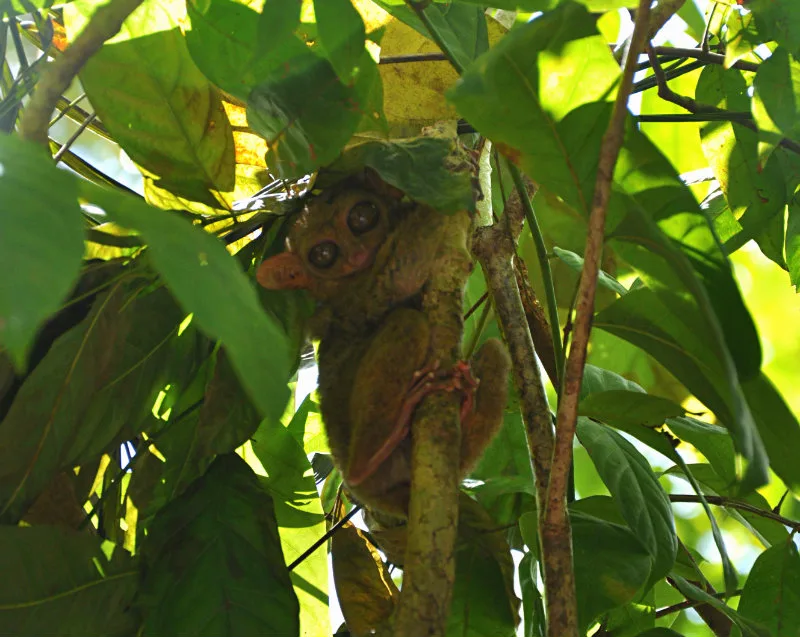 Could there actually be a cuter creature on the planet?
Tarsirs are odd little animals, with enormous owl eyes, bat ears, rat tails, frog legs and fluffy little bodies about the size of my fist. They're mostly cute, but almost a little frightening, like a gremlin huddled beneath the leaves of a tree.
Tarsirs are nocturnal but you can catch a glimpse of them at the Tarsir Sanctuary in Bohol, which is an enclosed habitat with a series of paths for visitors to wander along while trying to spot the little critters.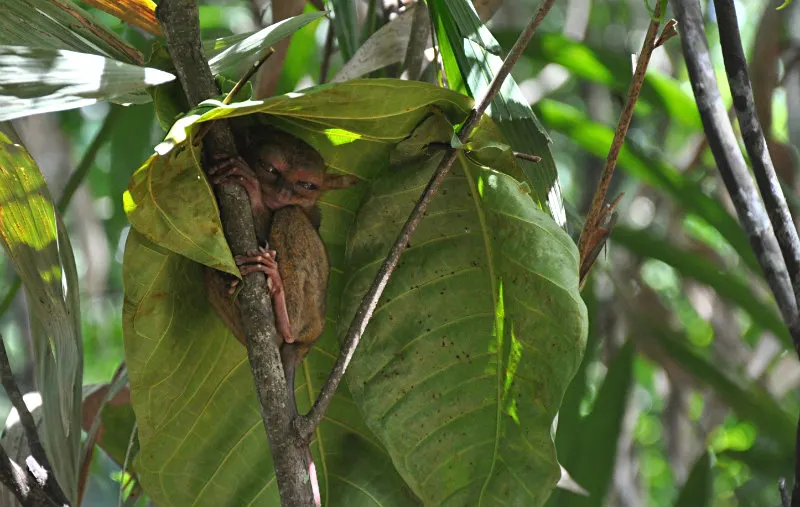 Tip: you'll need a good camera if you want to get photos of the tarsirs. You can't get too close, no flashes are allowed, and they are small animals who like to hide in the shade of big green leaves.
Chocolate Hills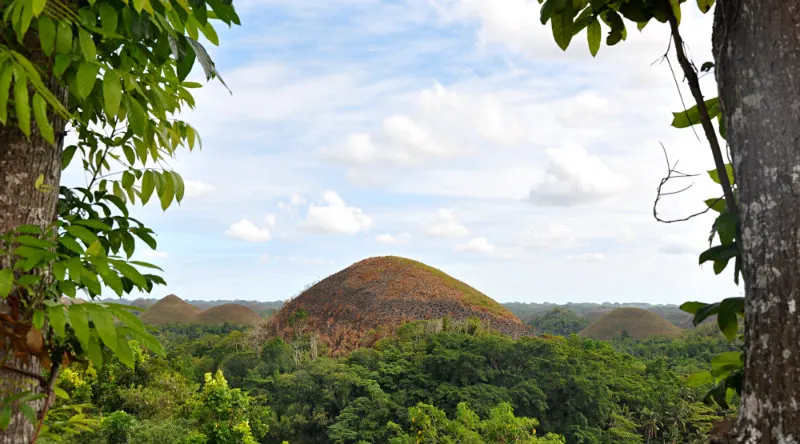 The Chocolate Hills, which gained their name because of their resemblance to Hershey's Kisses, are a series of almost-perfectly round hills that dot the landscape on the island of Bohol.
There's a viewing platform where you can see a panorama of the hills, but it's quite fun to see them up close on an ATV tour, too!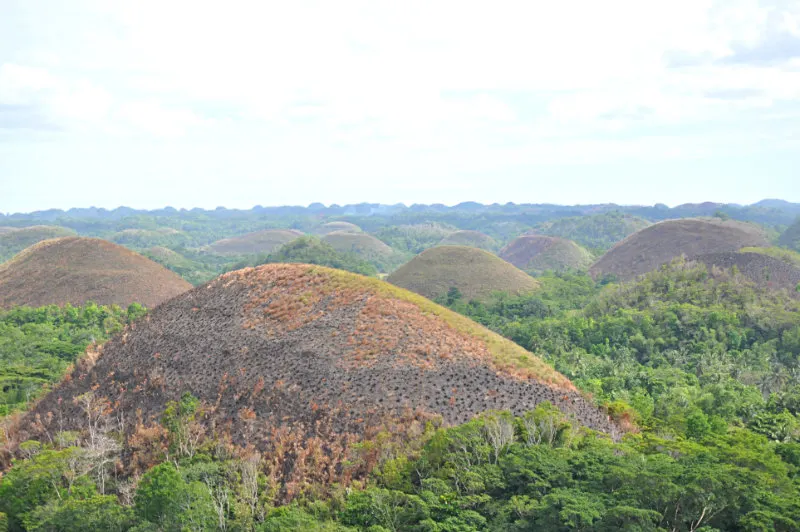 Swimming with whale sharks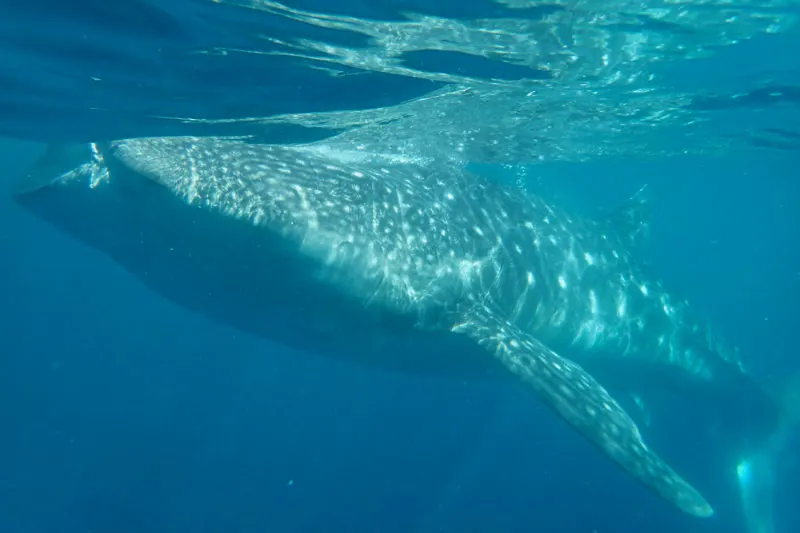 The largest fish in the world, the whale shark is a gentle giant (fish are friends, not food!) that lives off krill and plankton.
In Oslob, it's possible to swim right near these majestic creatures to see them up close. It's an awe-inspiring (and frankly, kinda terrifying) experience, and an unforgettable one at that.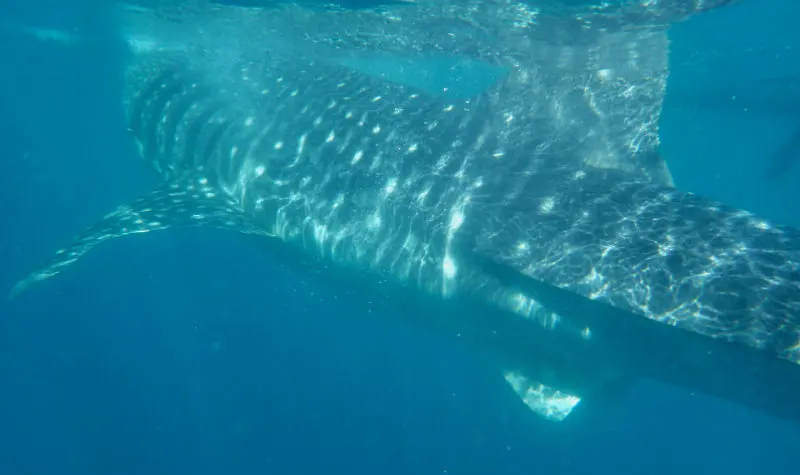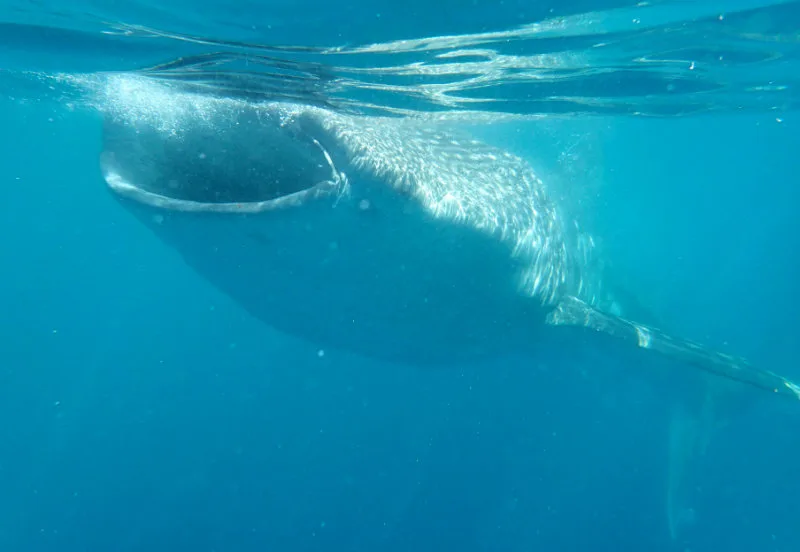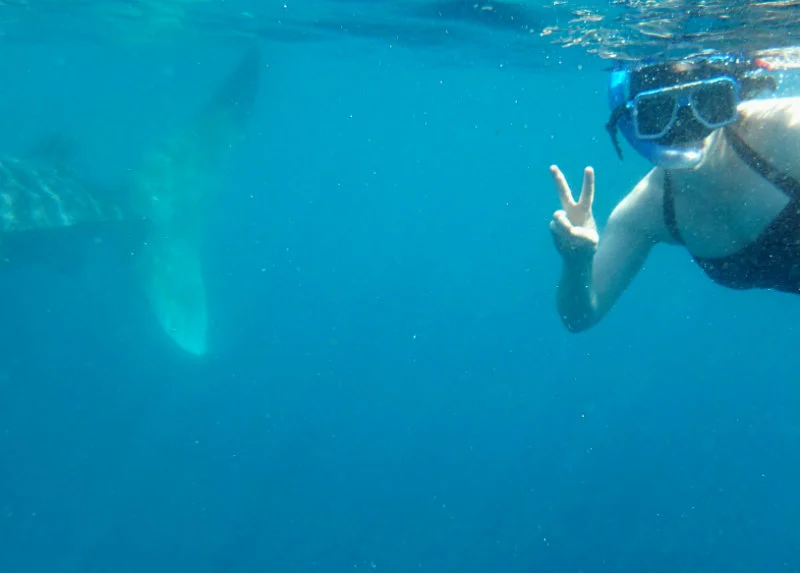 Acting cool, but actually freaking out!
I'm fully aware that there's some controversy around this particular tourist attraction, so I'll add a quick word about that. All tourists are briefed before they get in the water and warned that if they touch the whale sharks they'll face heavy fines and up to six months in jail. The operation is only a few years old and, although it's not perfect, it is improving.
Considering that before they discovered tourism, the local fishermen were killing the whale sharks for meat, it's certainly a better alternative in my opinion, and I have no doubt as awareness grows, the attraction will continue to improve and preserve these spectacular creatures.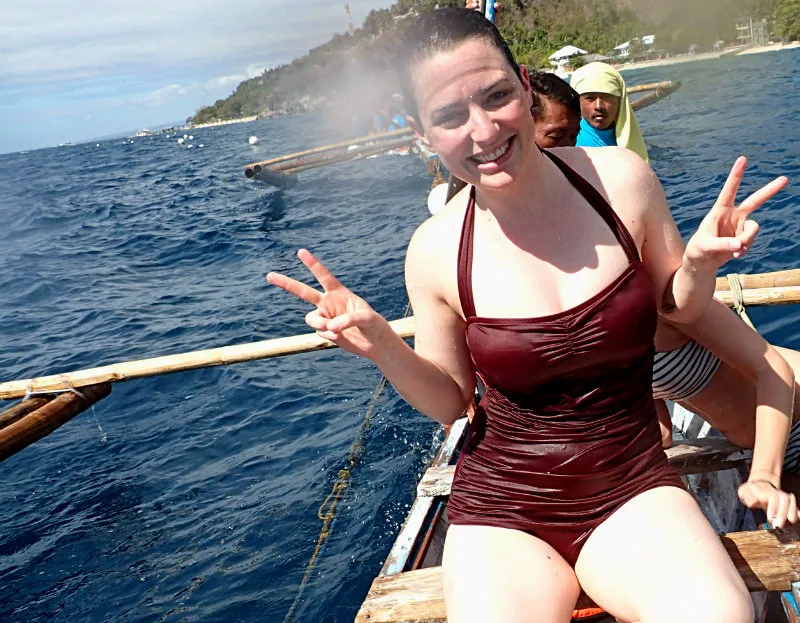 Dolphin watching
Waking up at dawn is never easy, but for some things it's worth it.
Jumping onto a banca and watching dozens of dolphins leaping out of the water into the pink morning sky was one such thing.
I've never seen so many dolphins in one place – and never seen them frolic quite so energetically (perhaps I'm just never up early enough) but it truly was a sight to behold!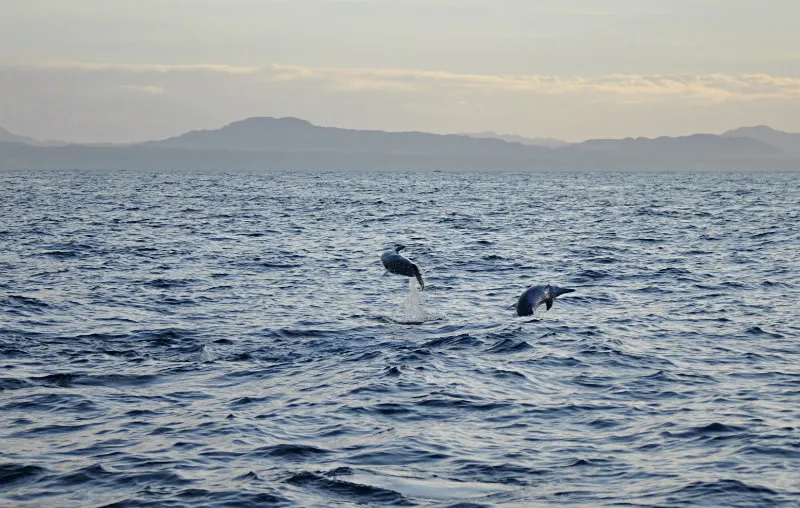 Don't worry – I'll be writing more about my experiences in The Philippines over the coming weeks, so stay tuned – and let me know if there's anything you want to know more about!
Have you been to The Philippines? What else would you recommend?
Pin this for later