At the end of November I had a gorgeously festive weekend in Warsaw, Poland, with Sam and the boys and it made me feel so Christmassy and excited. It was such a lovely place for a weekend break as Warsaw is fairly small and you can see the main highlights in 2-3 days. There's nothing worse than visiting a huge city for a weekend and barely even scratching the surface. You don't have nearly enough time to see and do everything so you leave feeling disappointed and like you need to go back ASAP! But 2 days in Warsaw was a perfect amount of time and I can't recommend it enough for a cheap Christmas city break.
Warsaw is such an interesting city and Warsaw's Old Town is like a perfect, pastel coloured fairy tale. It's so pretty and quaint.
Before our weekend in Warsaw I actually didn't know a lot about the city. Krakow is such a famous city for a festive weekend away that most people overlook Warsaw. I even had some people ask, 'Why are you going to Warsaw? Why not Krakow?'
The truth is that I found really cheap flights to Warsaw (£45 per person from Liverpool Airport which is lovely and close to where I live) and also a really lovely and very affordable Airbnb. I checked similar options for Krakow and it would have been more expensive, so Warsaw won.
We spent the majority of our time in the Old Town of Warsaw – mostly due to time constraints but also because the rest of the city was just like any other European city. It was grey and a bit depressing and a lot of the main attractions are in the Old Town – including the Christmas markets and lovely festive decorations. We were actually there for Warsaw's Christmas light switch on which was an added bonus.
I'm going to put together a travel blogger's guide to Warsaw as, even though a weekend was perfect for visiting, it definitely isn't long enough to do enough research to create a comprehensive guide to a city – especially when you're travelling with two children!
So, for now, I'd just like to share some of my favourite photos from the trip and repeat once again that Warsaw is a lovely (and cheap!) place for a festive weekend break.
Tomorrow's post will be all about city breaks with kids and why we won't be doing it again! I'll then have another post about how much our weekend in Warsaw cost and also a review of our Airbnb because it was so lovely!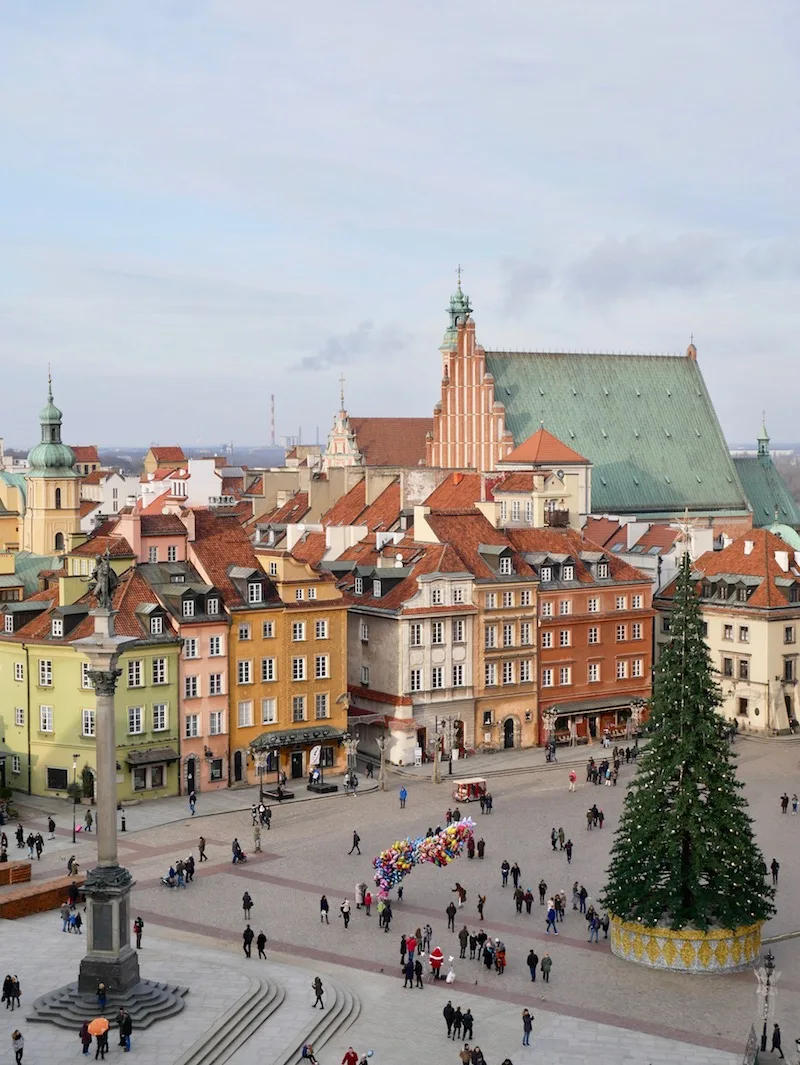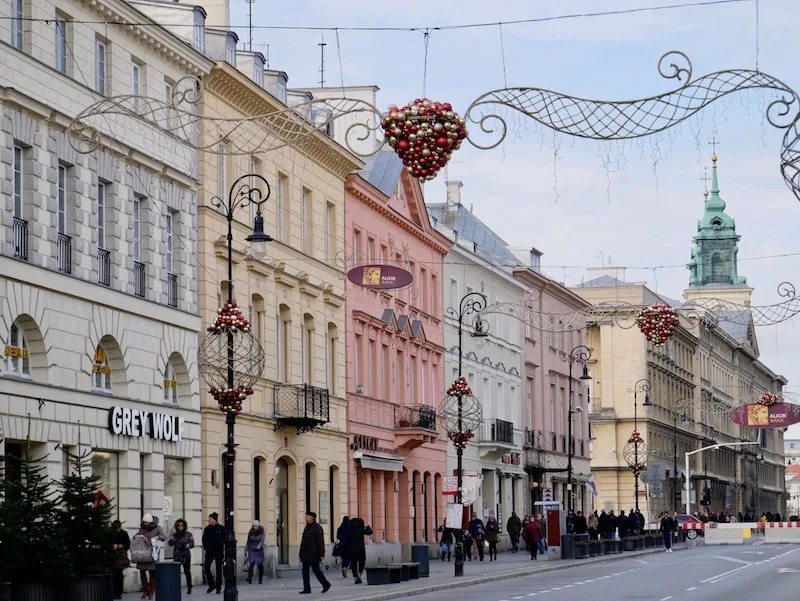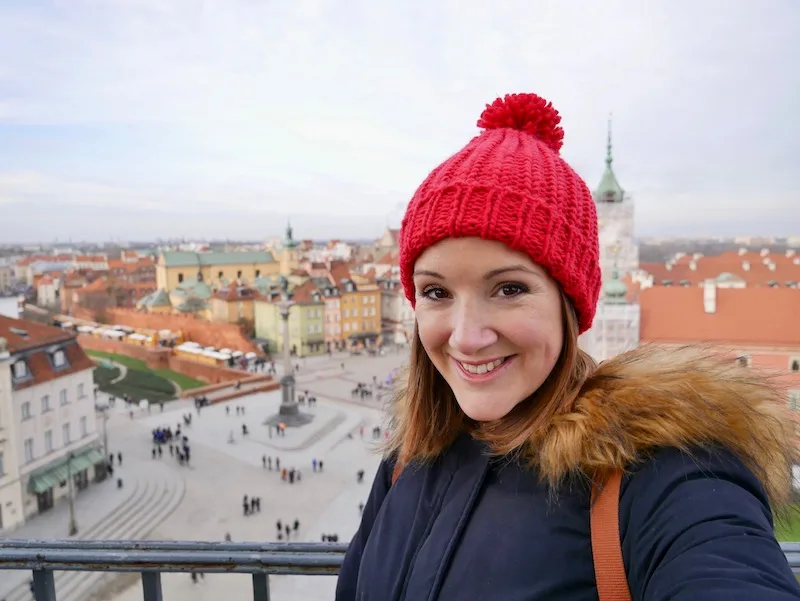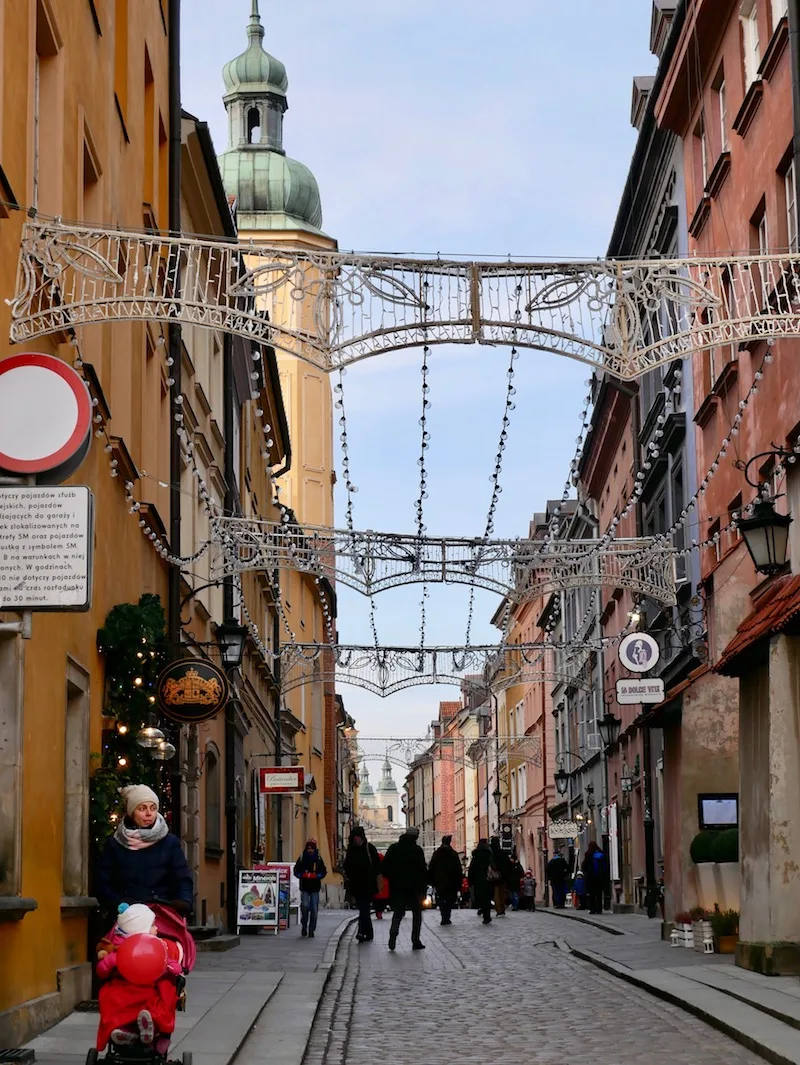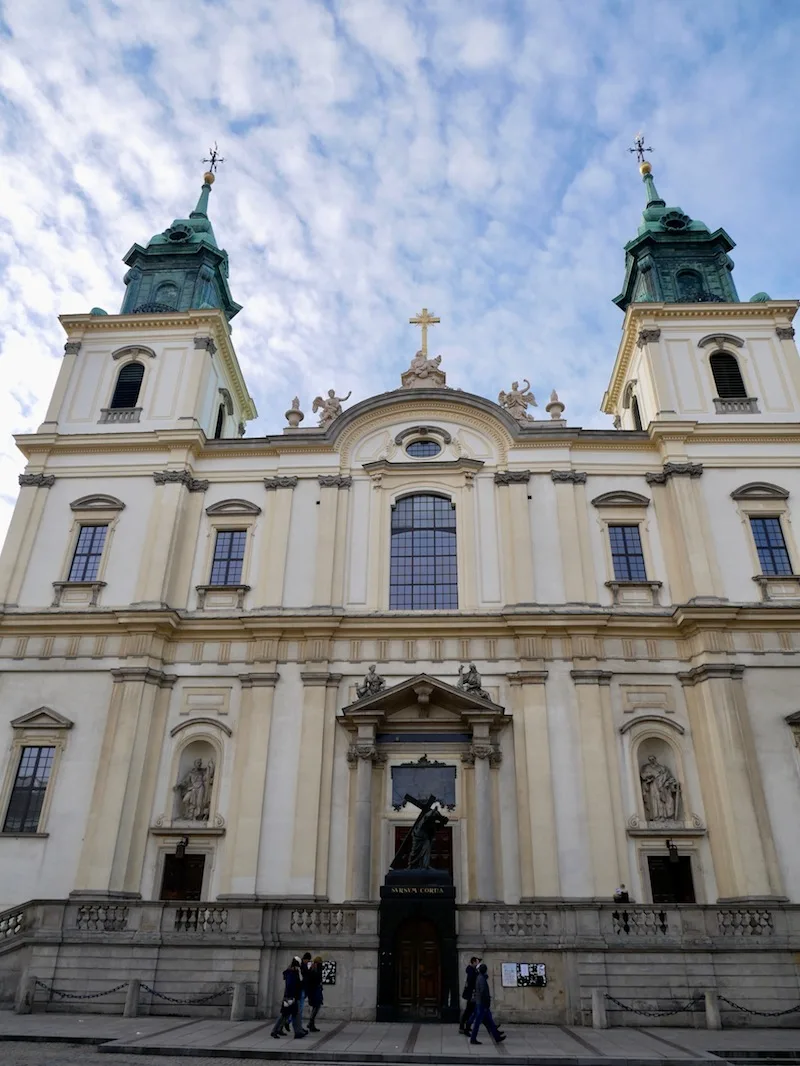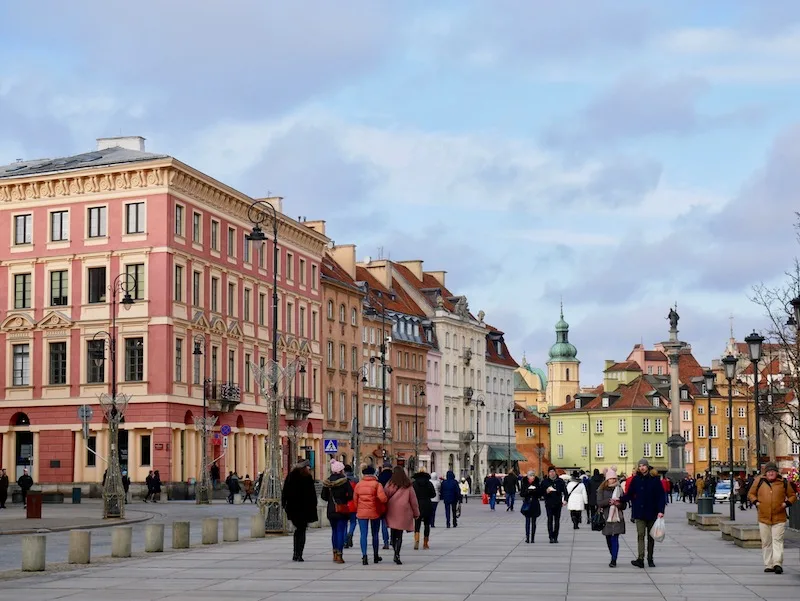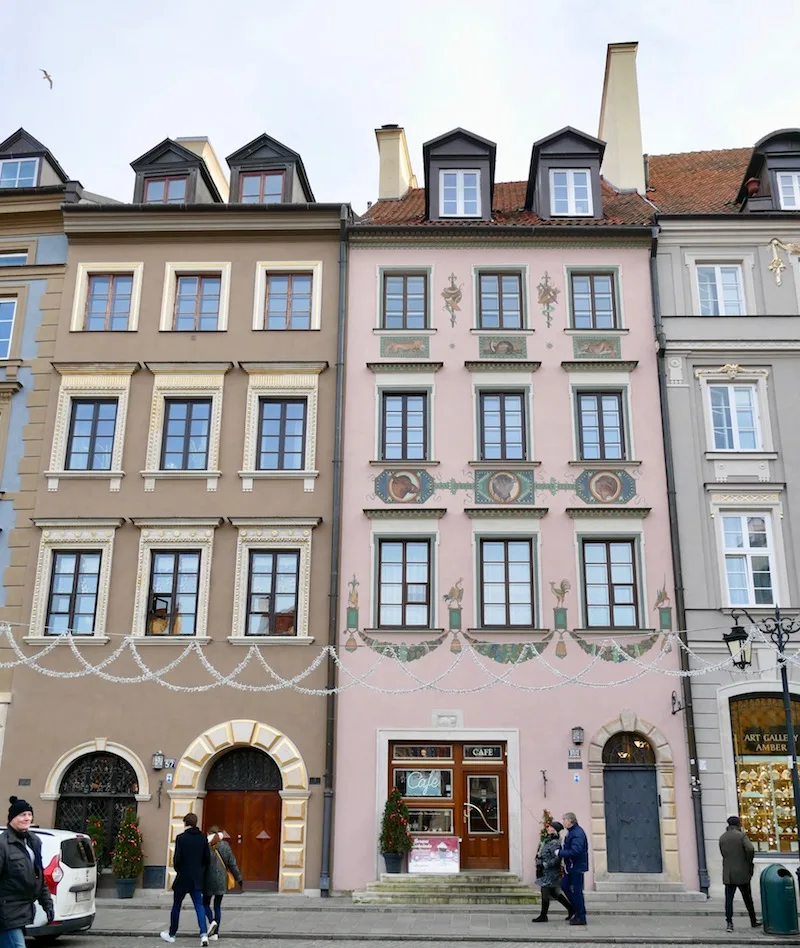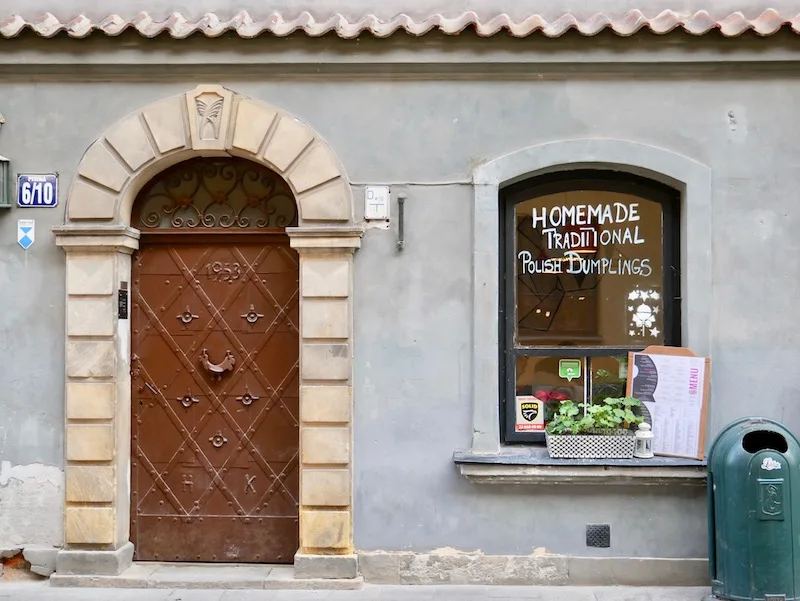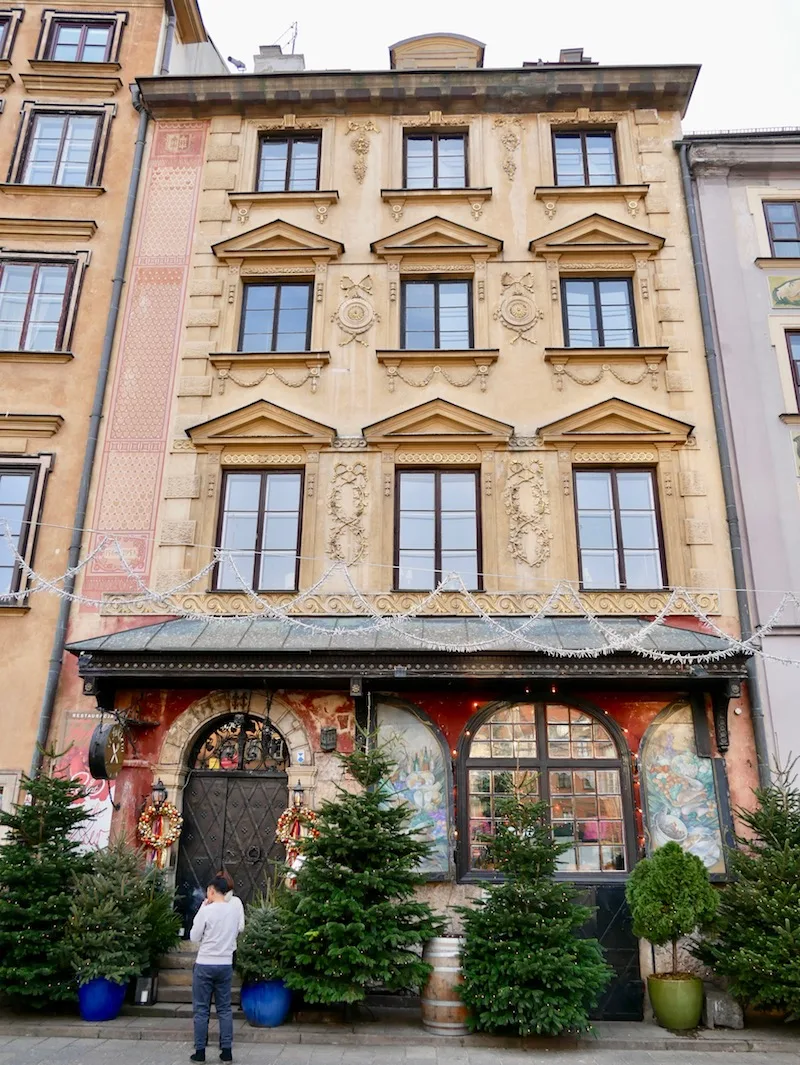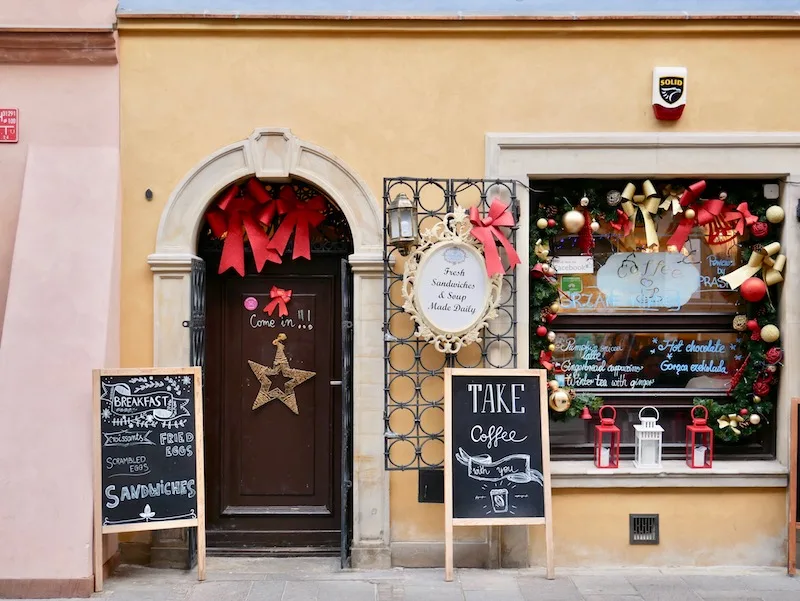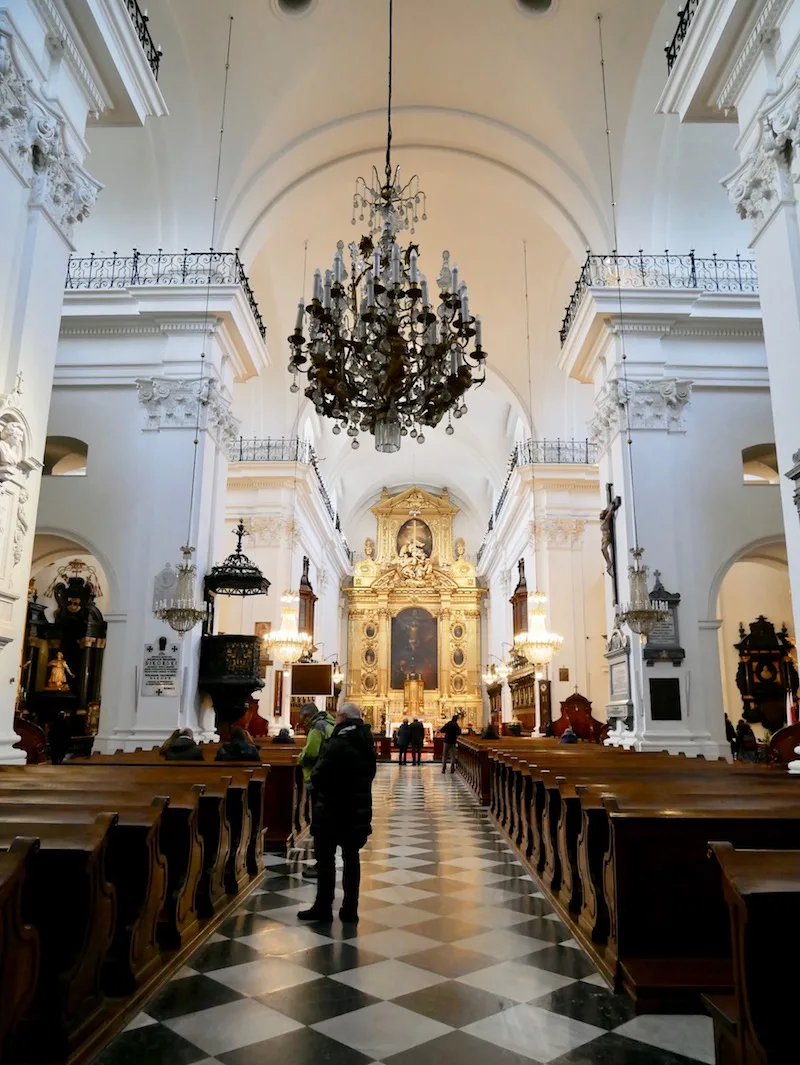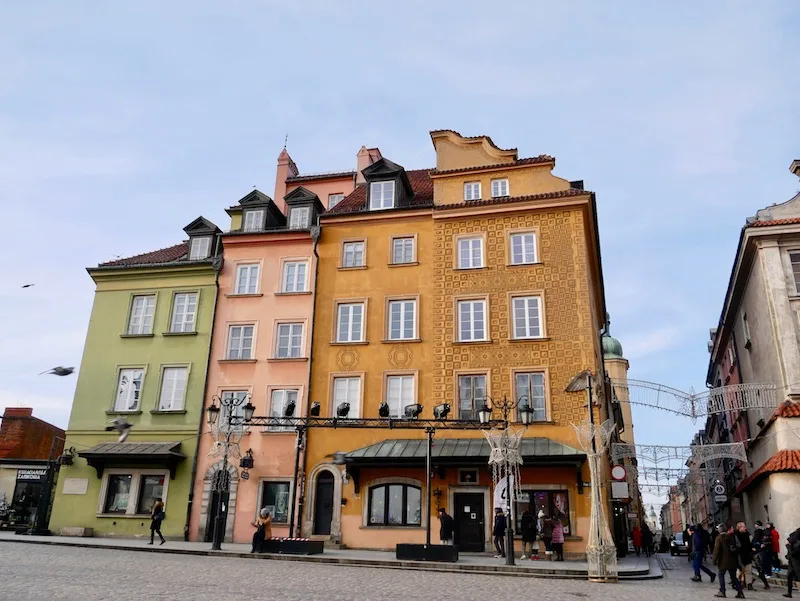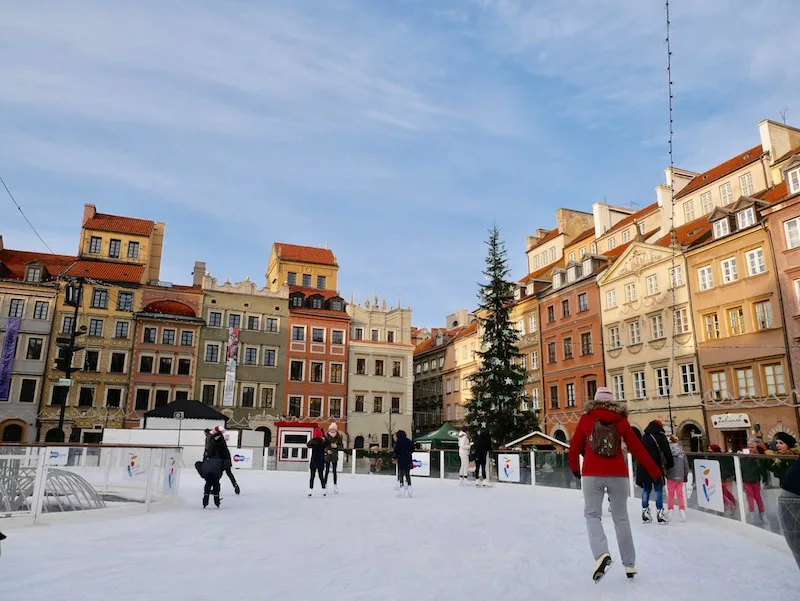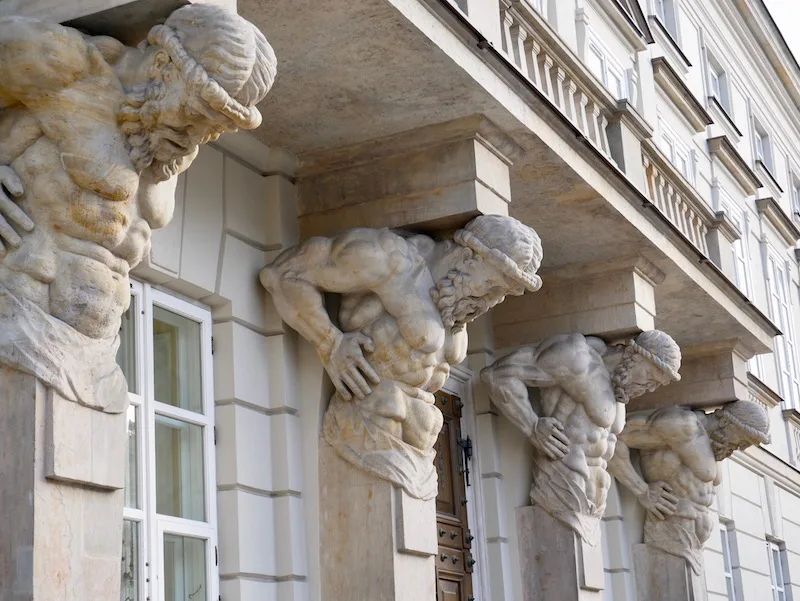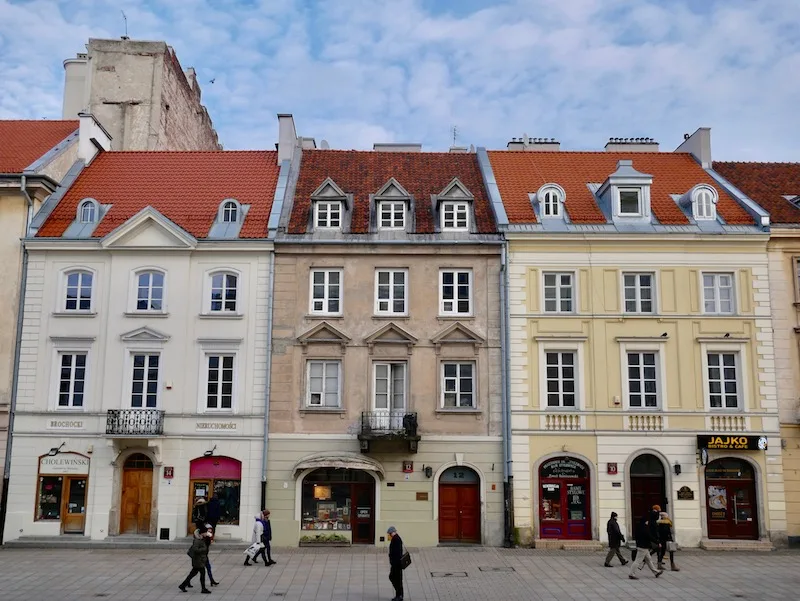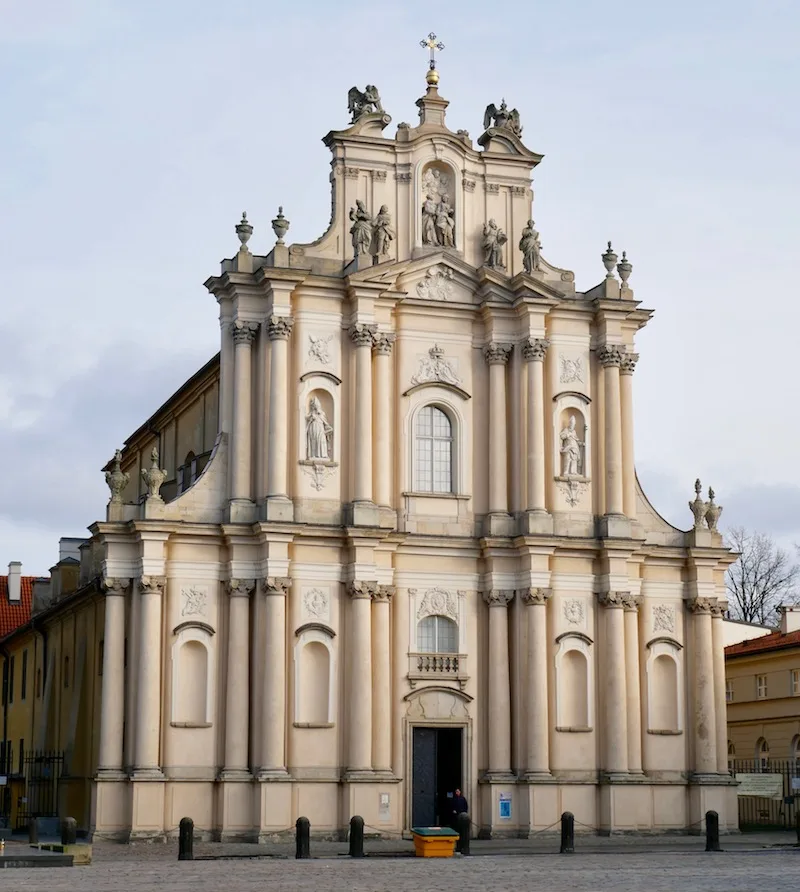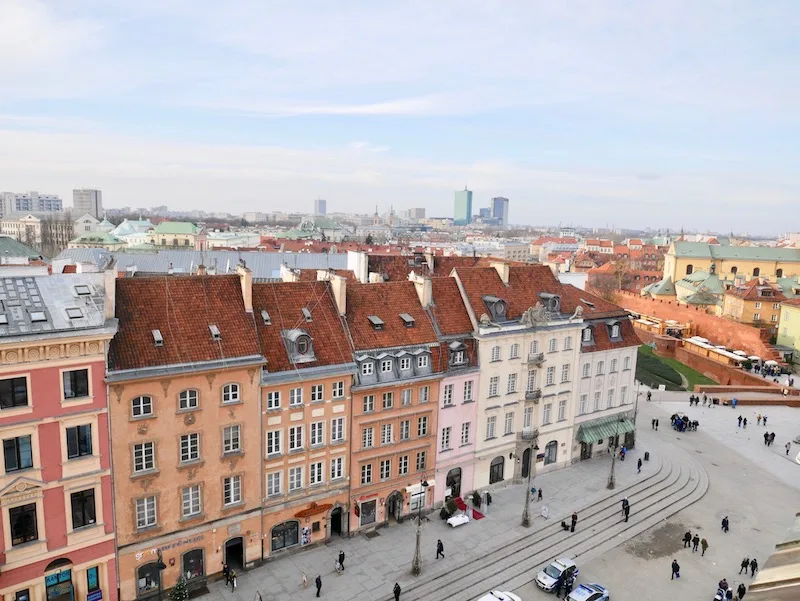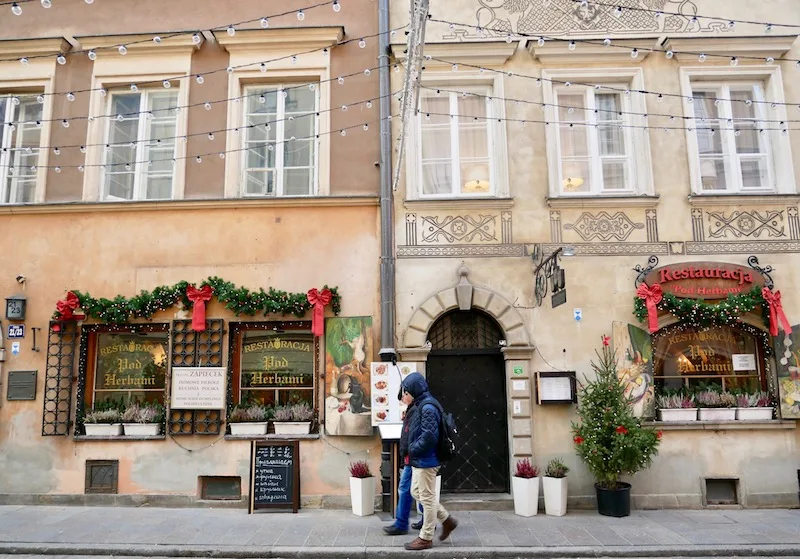 And finally, one photo that wasn't taken in the Old Town of Warsaw. This is the Palace of Culture and Science in the name of Joseph Stalin. For many people it is a symbol of Russian suppression after WWII so, needless to say, it is not a popular building. But you can't deny that it is striking and a big attraction for tourists is the viewing platform on the 30th floor.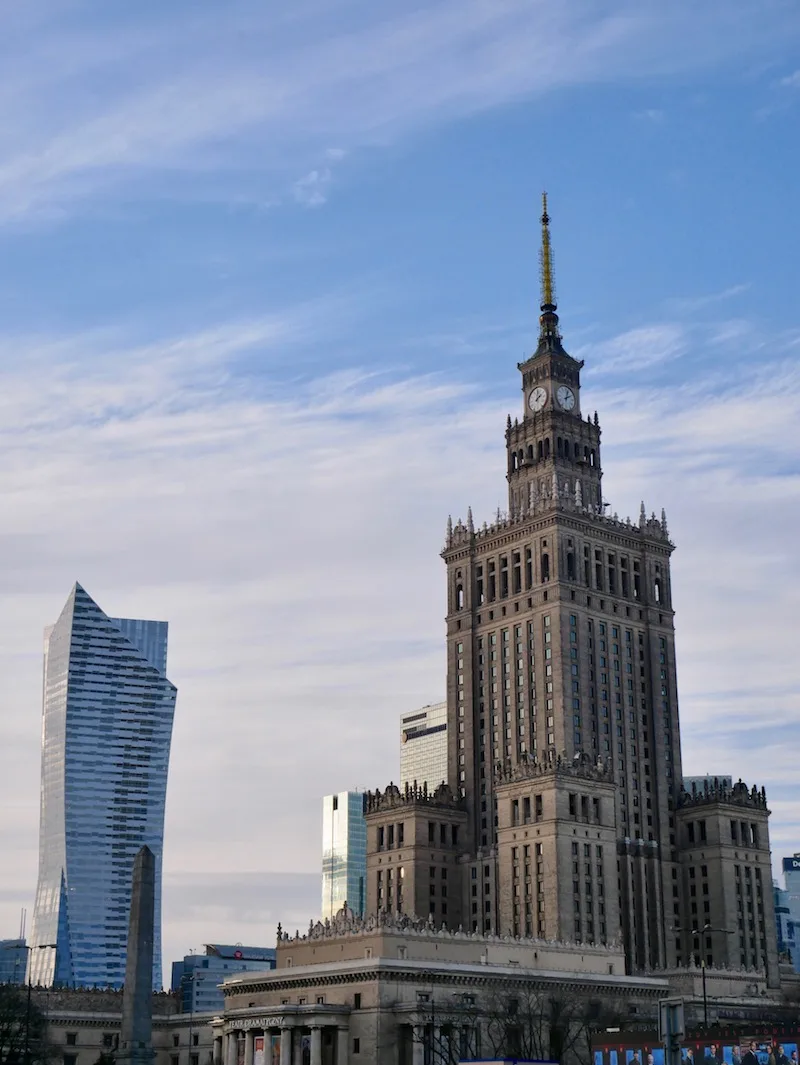 Pin this for later ->