Today I'm reviewing the JOVS 4D Laser Light Therapy Mask. I've been using the mask for two months now and this is my honest review.
For a $60 discount on the mask, use my code TH60M.
If you've been trying to read up about light therapy masks online, you might have come across a lot of wordy jargon. I know I did! There are a lot of unnecessarily long words and descriptions that…ahem…didn't make a lot of sense to me.
If you've landed on my blog then I'm guessing you're not after these technical descriptions…you just want to know if it works, right?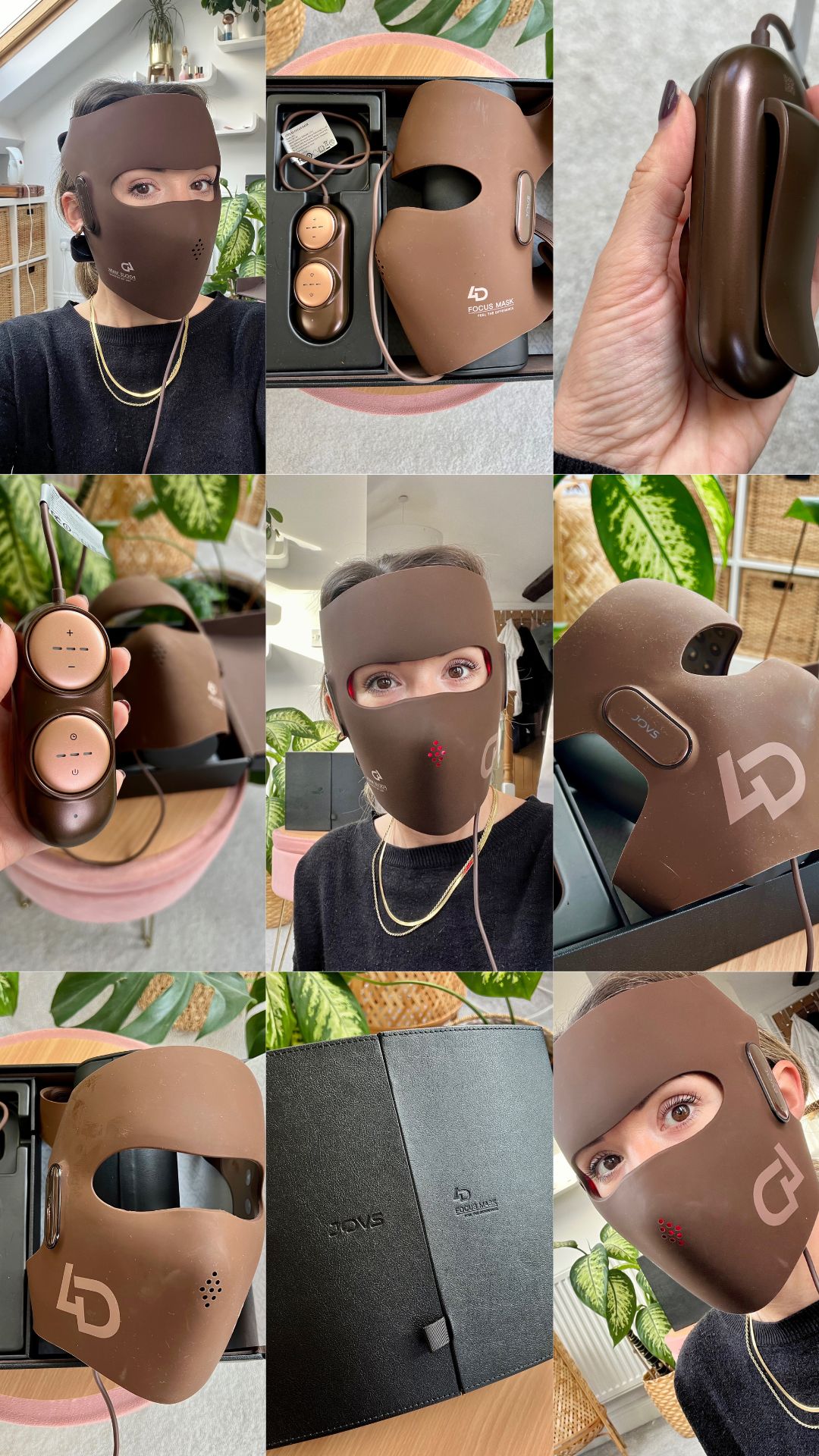 The simple answer is yes, after using the JOVS 4D Laser Light Therapy Mask for two months, my skin feels brighter and smoother. In fact, I'd say it's made more of a difference to my skin than any other treatment I've ever tried.
I love incorporating this into my evening routine, not only because it seems to work, but it actively encourages me to sit down and relax. For me, this isn't just about the anti-wrinkle effects, but it's about a holistic evening beauty regime that will help me relax right now and hopefully improve my skin for the future.
I try to use it for 15 minutes everyday and I usually do this when I get into bed at night. The mask warms up ever so slightly and I love this warm, comforting feeling on my skin. If the thought of this makes you feel claustrophobic then don't worry, it feels lovely, even on the hottest summer nights.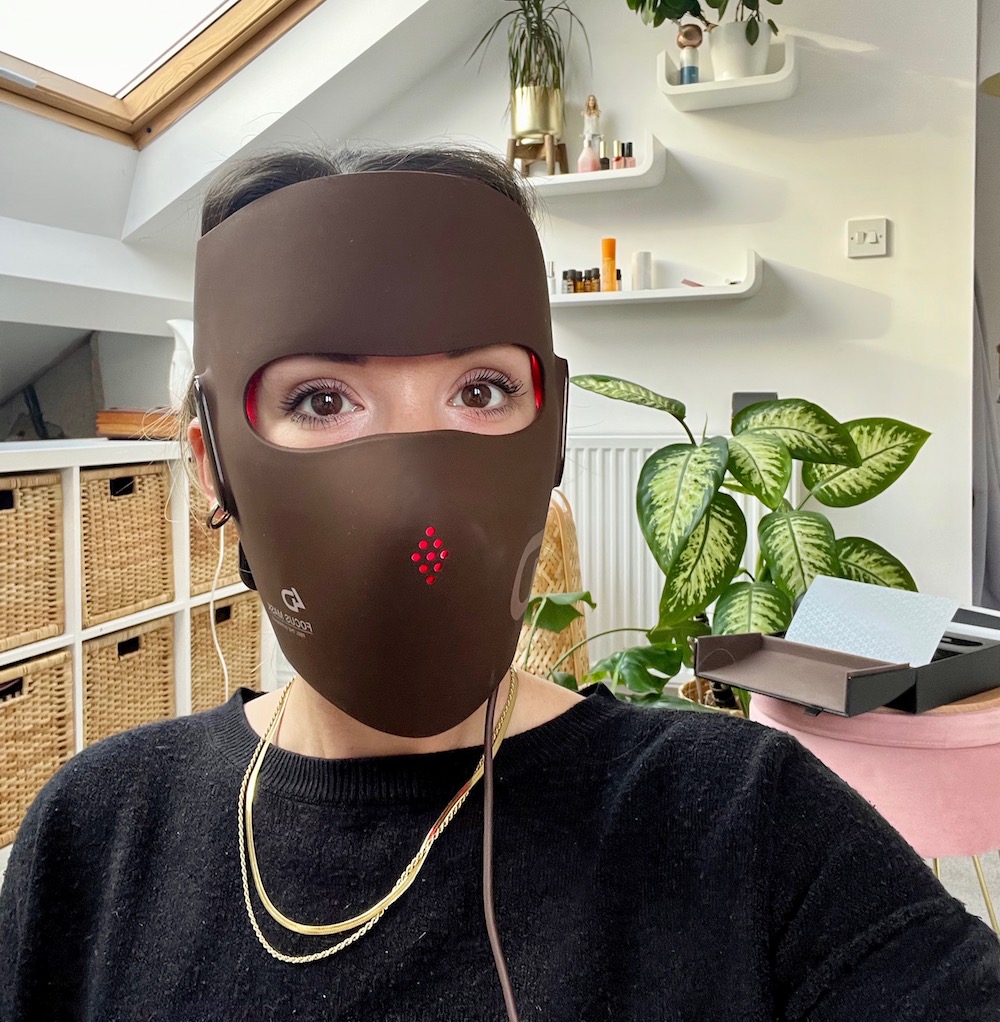 I like to have a big drink of water, put my oil diffuser on or light a candle, put my mask on and then I journal or read for 15 minutes while the mask works. It's such a lovely wind-down routine before I go to sleep. (OK, a lot of the time I just sit and scroll on my phone but that can be relaxing too!)
Once the mask has finished, I apply a serum and moisturiser then drink some more water and my skin feels so good in the morning. I can confidently say that my skin feels smoother and brighter.
I think the real key to using any kind of skincare device is consistency and I'm sure the results I'm seeing will only improve over time.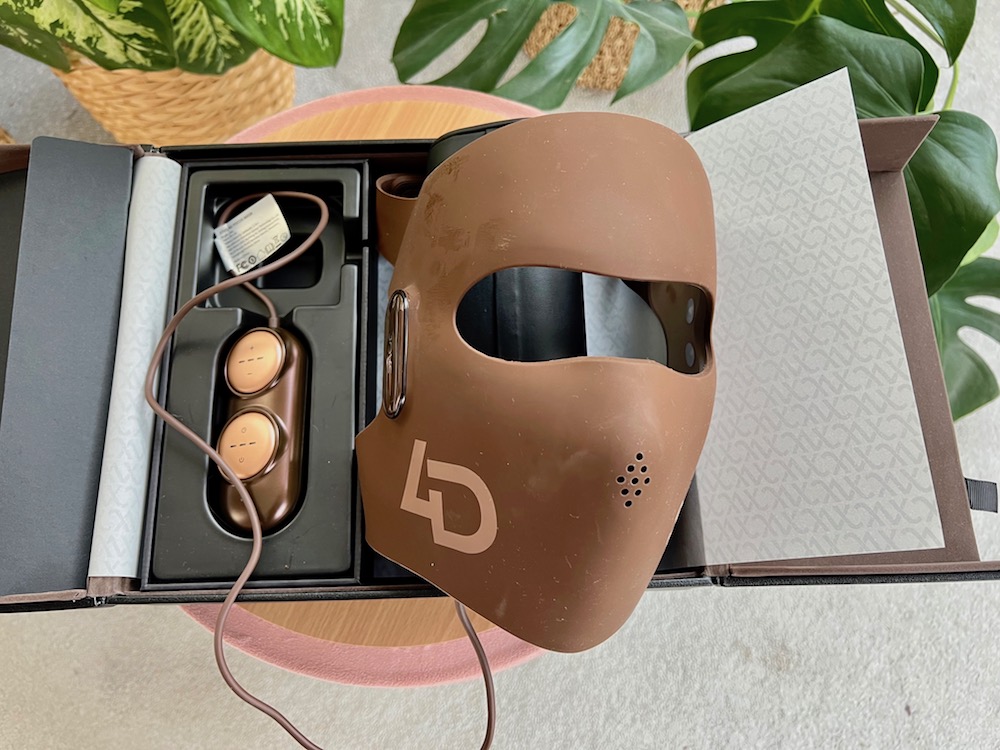 Consistency and the JOVS 4D Laser Light Therapy Mask
My main bit of advice if you're thinking about buying a light therapy mask is this…you need to use it!
Well, duh. Of course you do.
But I want to stress that you'll only really see results if you use it consistently. I'm talking daily or at least every other day.
This is why it's really important to build it into an existing habit or routine. Like all things, the novelty and excitement of a new product does wear off after a while so it becomes easy to forget to use it.
I charge mine next to my bed so it's ready and waiting for me each evening.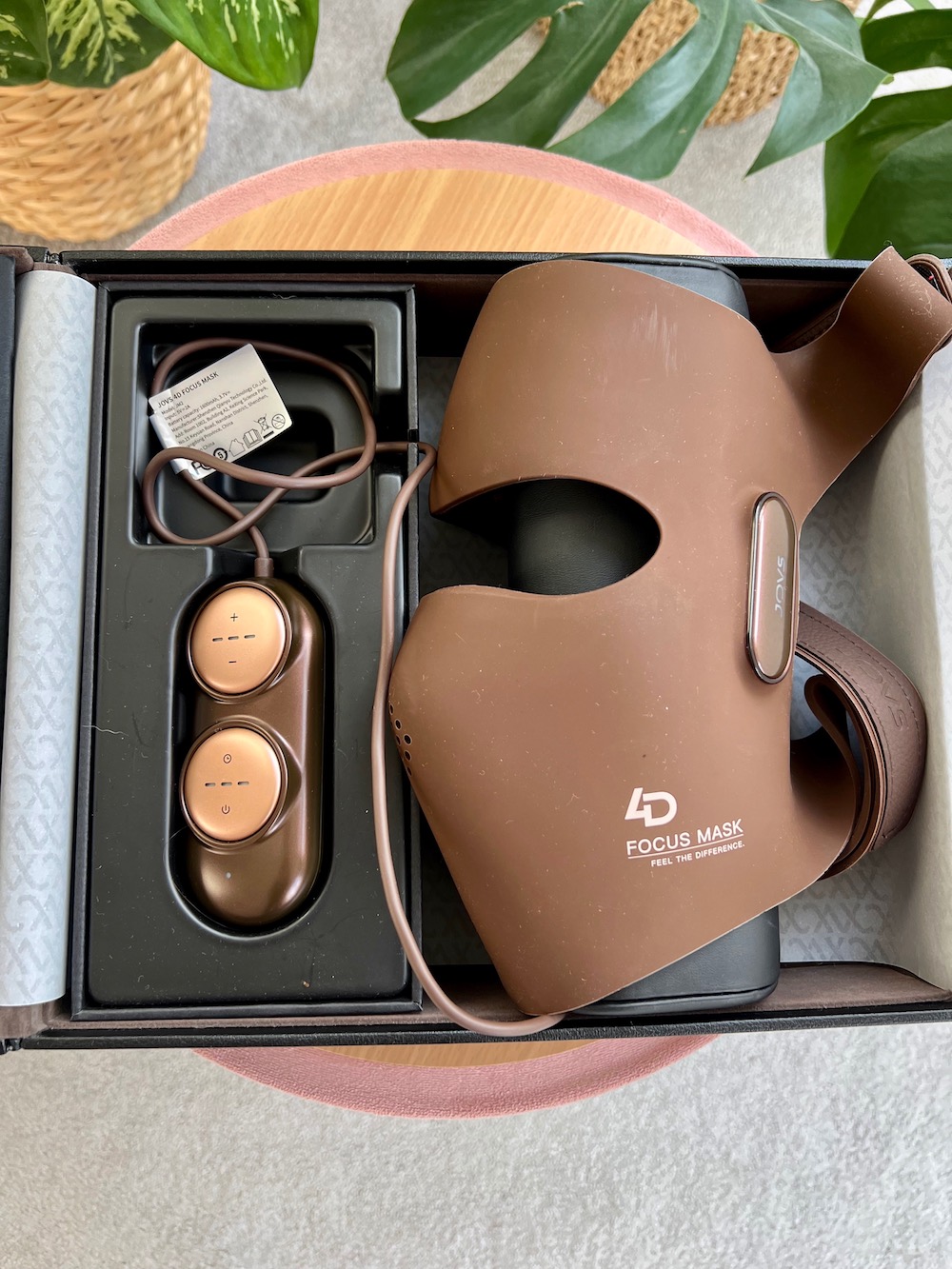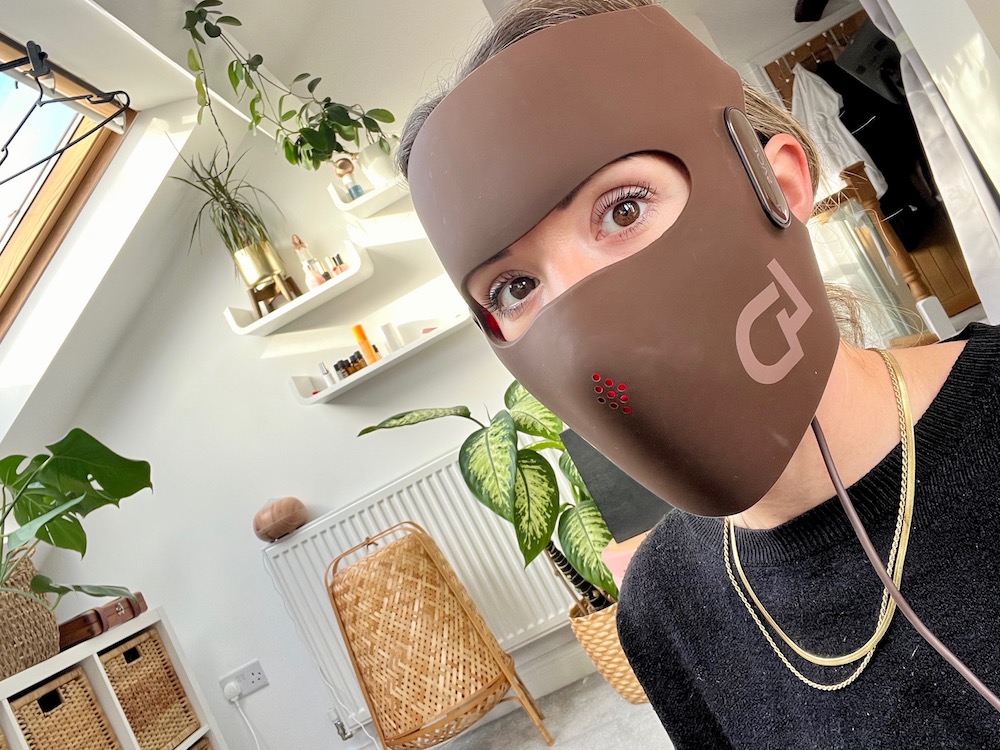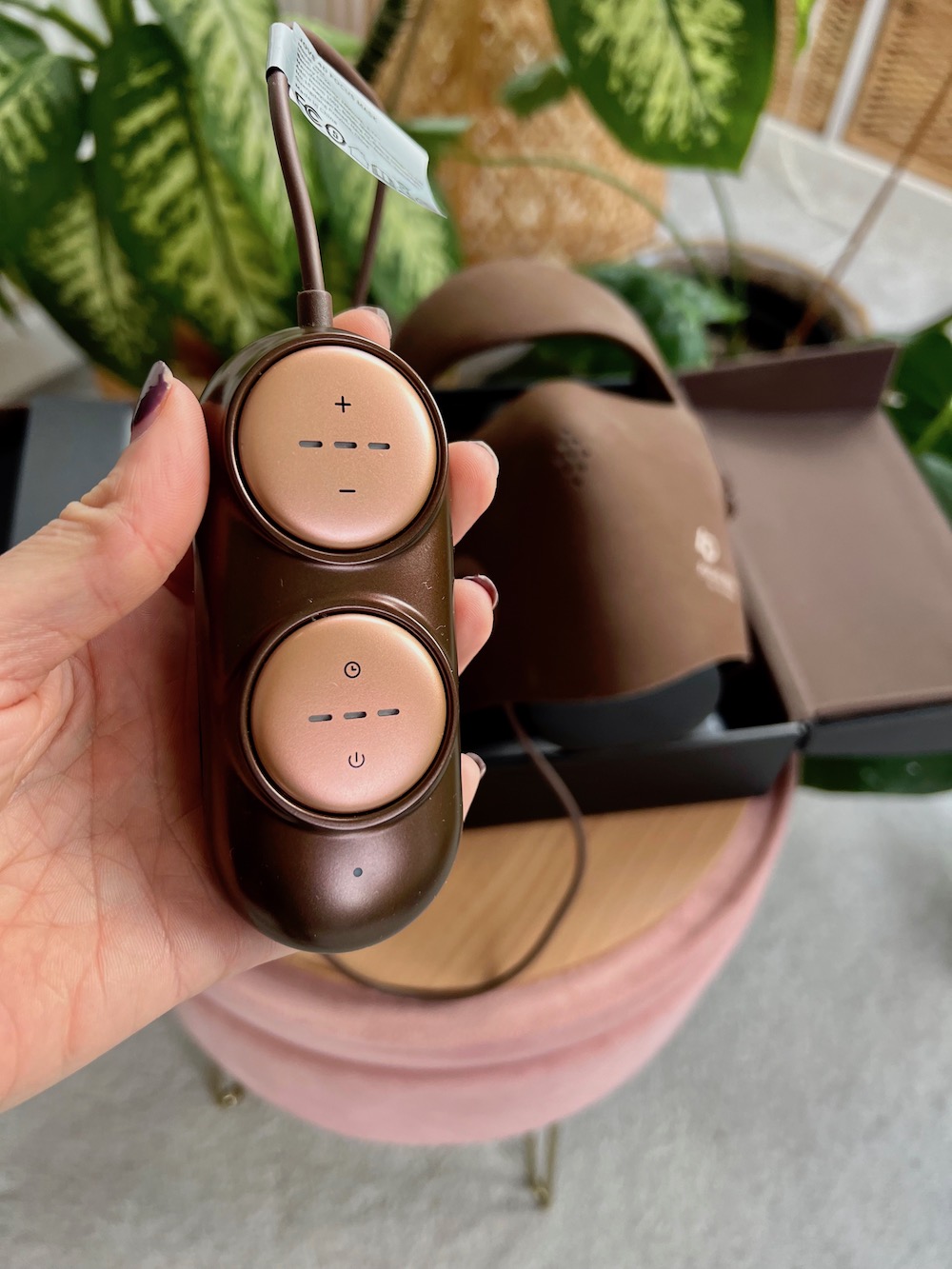 Combining the mask with other healthy habits
My JOVS 4D Laser Light Therapy Mask arrived in August and I started using it straight away. I immediately loved it but it was hard to say if it was working because it coincided with a time when I'd been really looking after myself.
Not only had I been using the mask but I'd been:
Drinking plenty of water
Exercising consistently
Eating healthily
Getting plenty of sleep
And generally doing all the things to look and feel good
Not only that but I'd had a few holidays so I had a lovely tan and – let's be honest – I definitely look much better with a slight tan rather than my pasty winter skin!
So maybe it's a combination of the mask and other things, but I do feel like the mask plays a part in encouraging me to do the other things.
Just like my Peloton Bike encourages me to exercise, this mask encourages me to take a deep breath and relax each evening.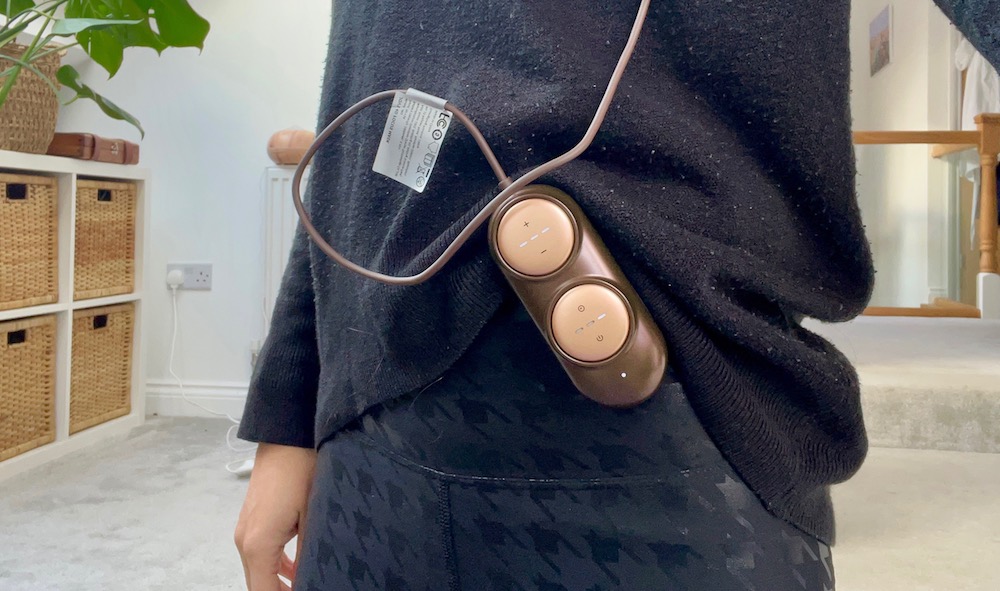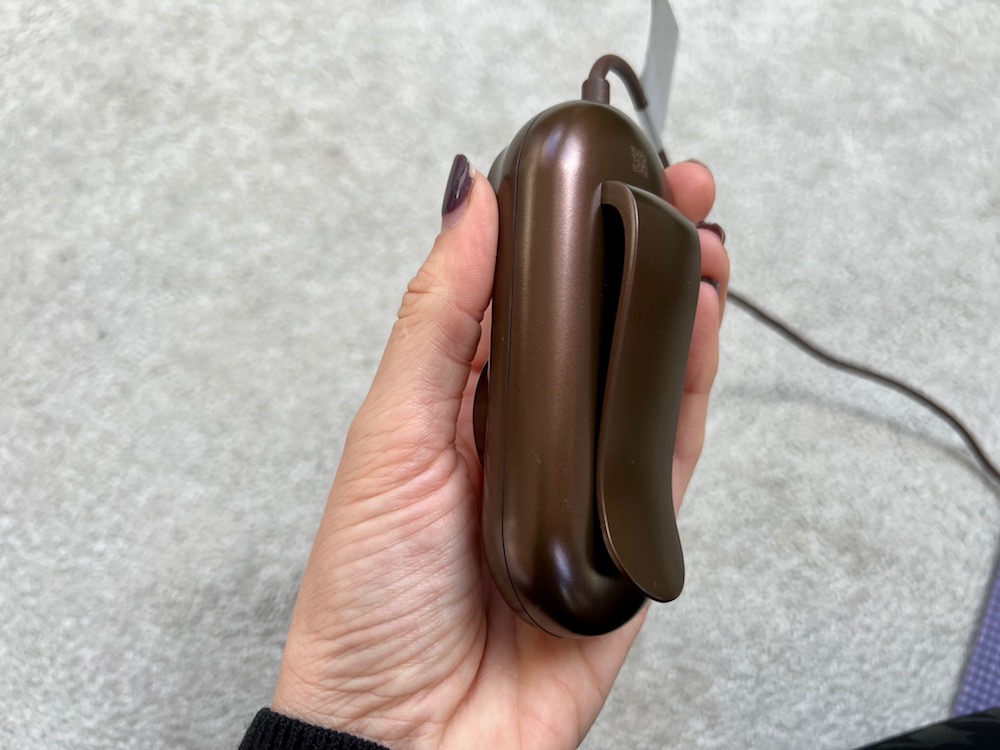 First impressions of the JOVS 4D Laser Light Therapy Mask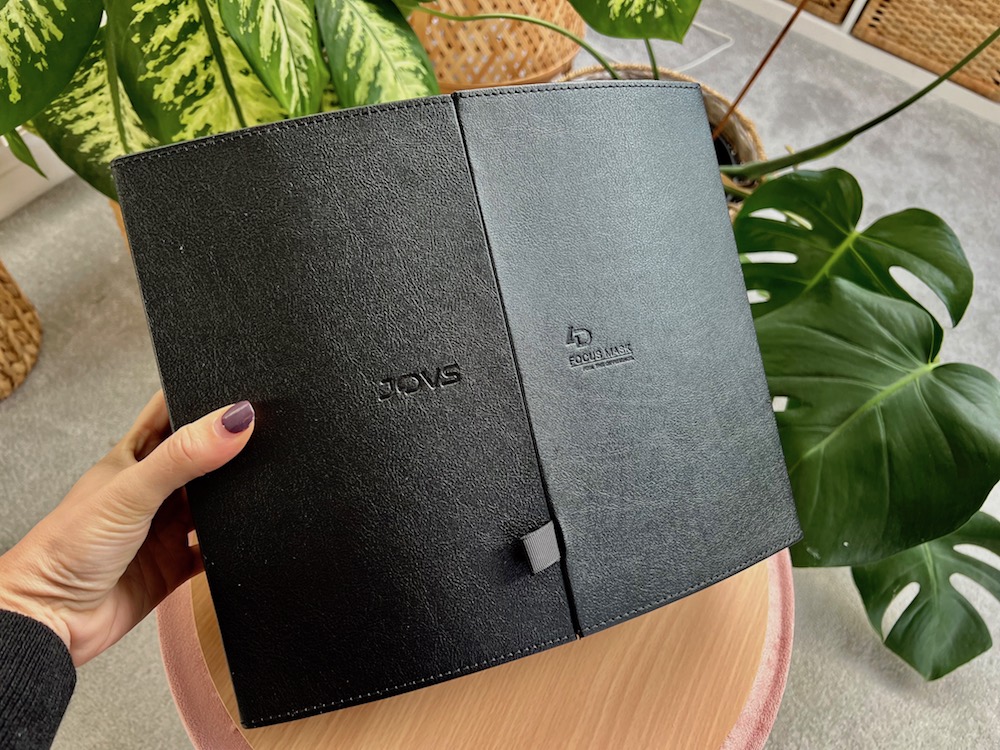 First impressions were brilliant. The JOVS 4D Laser Light Therapy Mask comes in a beautiful leather box.
The box is gorgeous and gives a great first impression but it actually isn't very practical. I later found it was unnecessarily bulky and I'd rather have had a more compact, travel-friendly box.
The mask feels like great quality, reassuring me that it's worth the investment. There are cheaper models on the market but this one feels so good.
I put it on charge and excitedly waited for my first use.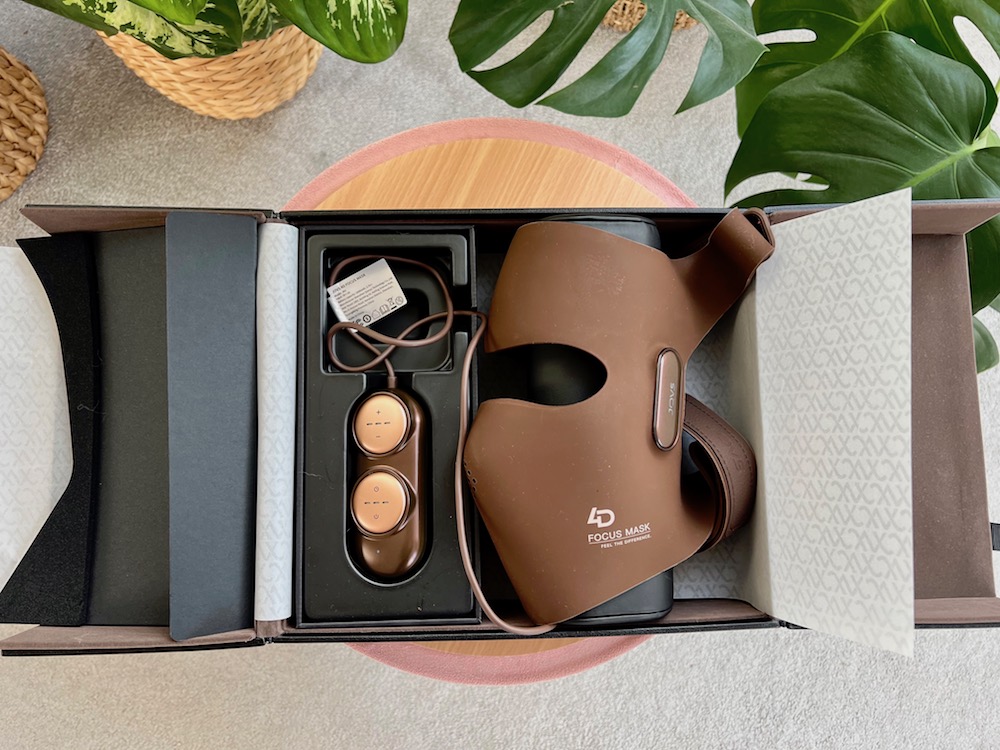 How to use the JOVS 4D Laser Light Therapy Mask
The instructions recommend using the mask on clean, dry skin. For me, that usually means using it after a shower where I've fully cleansed my face.
I cleanse with the Japanfusion Cleanser from Beauty Pie. I use a washcloth for a gentle exfoliation and to make sure I've removed all the product.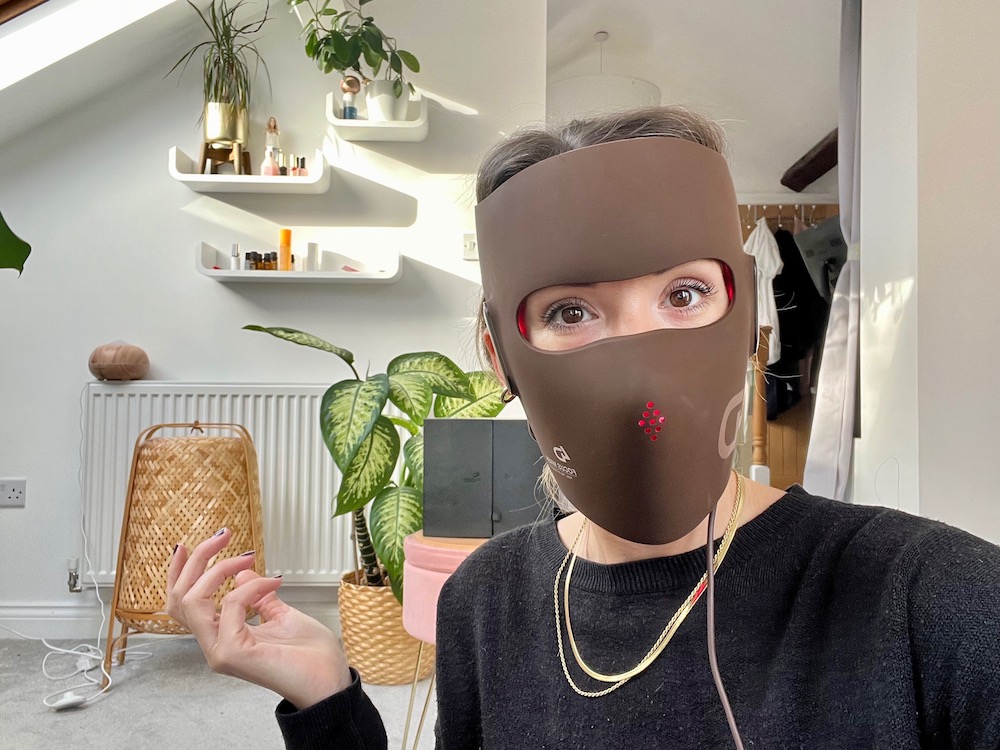 The JOVS 4D Laser Light Therapy Mask Modes
The mask has 3 modes.
Mode 1 – Boosts circulation and improves skin texture
Mode 2 – Reduces redness, dark circles and blemishes
Mode 3 – Reduces wrinkles and improves firmness
If I'm totally honest, I haven't noticed a huge difference when using different modes.
I tend to put it on Mode 3 and it automatically switches off after 20 minutes. If II'd like a bit longer then I'll put it on Mode 1 for an extra 10 minutes.
JOVS recommend not using the mask for more than 30 minutes per day.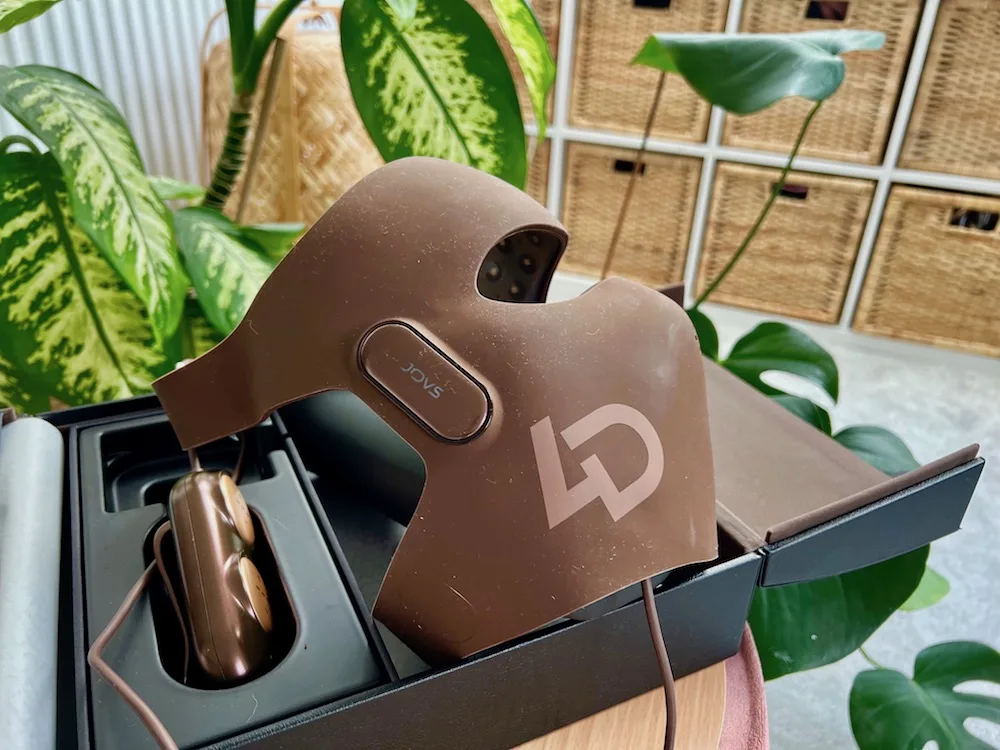 Did it reduce my wrinkles in 4 weeks?
The JOVS website claims that the mask has been clinically proven to reduce wrinkles in 4 weeks.
Maybe it does but I can't really claim to have noticed a difference in wrinkle reduction.
For me (age 36) I notice my wrinkles and fine lines most when I'm dehydrated or I've spent a lot of time in the sun.
I can 100% say my skin feels softer, smoother and brighter but I couldn't really say about the wrinkles.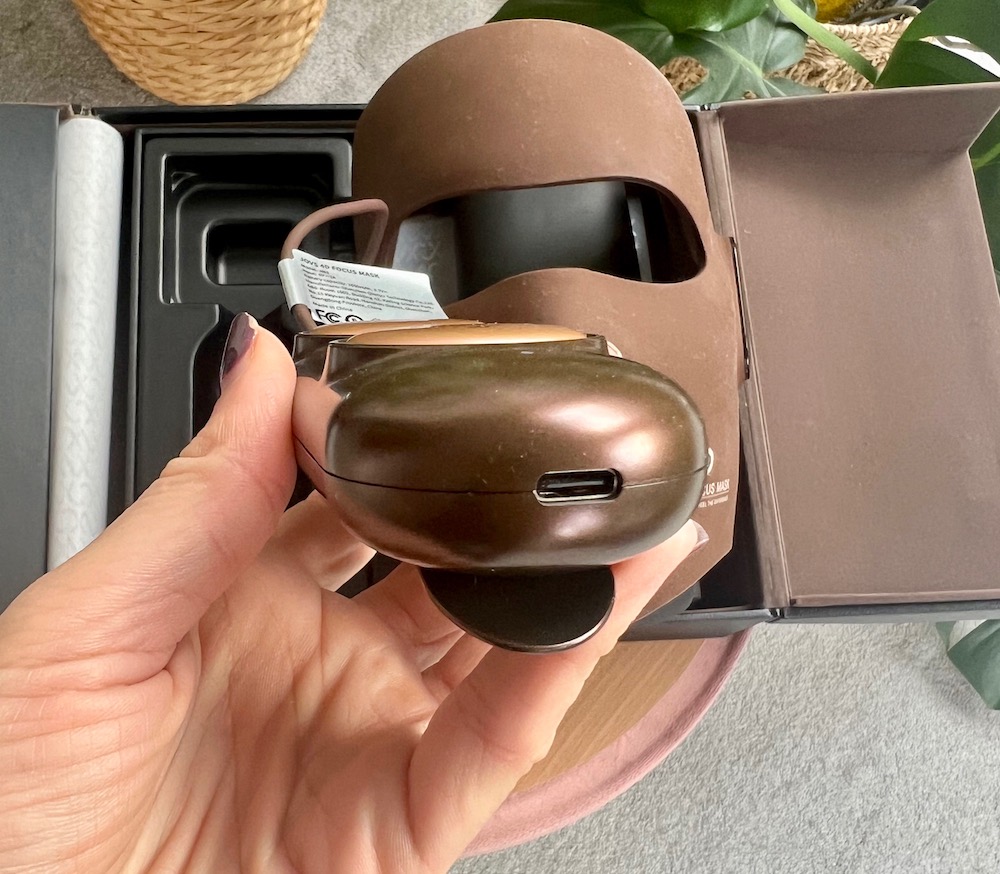 Is this FPT therapy?
It's not LED therapy, it's FPT which stands for Focus Photothermal Therapy and is said to be 6x more effective than LED therapy.
Can you do things while wearing the mask?
Yes, you can!
I think it's nice to use your mask during a time of conscious relaxation, so you're probably going to be sitting or lying down, but you could wear it while doing non-strenuous things as it won't fall off.
The mask is connected to a mobile controller via a wire. The mobile controller does have a clip on it to hook it onto your clothing if you aren't sat down.
The velcro straps keep the mask secure so it wouldn't fall off if you're doing something that isn't too strenuous.
The only thing I would say is that the air ventilation could be a problem if you were trying to do something active. It doesn't have a mouth hole and there are small holes in the nose. It isn't difficult to breathe in but you'd struggle if you were exercising or say, cleaning the house.
The other thing is that you look like a bit of a numpty while you're wearing it so I personally wouldn't wear it out of the house.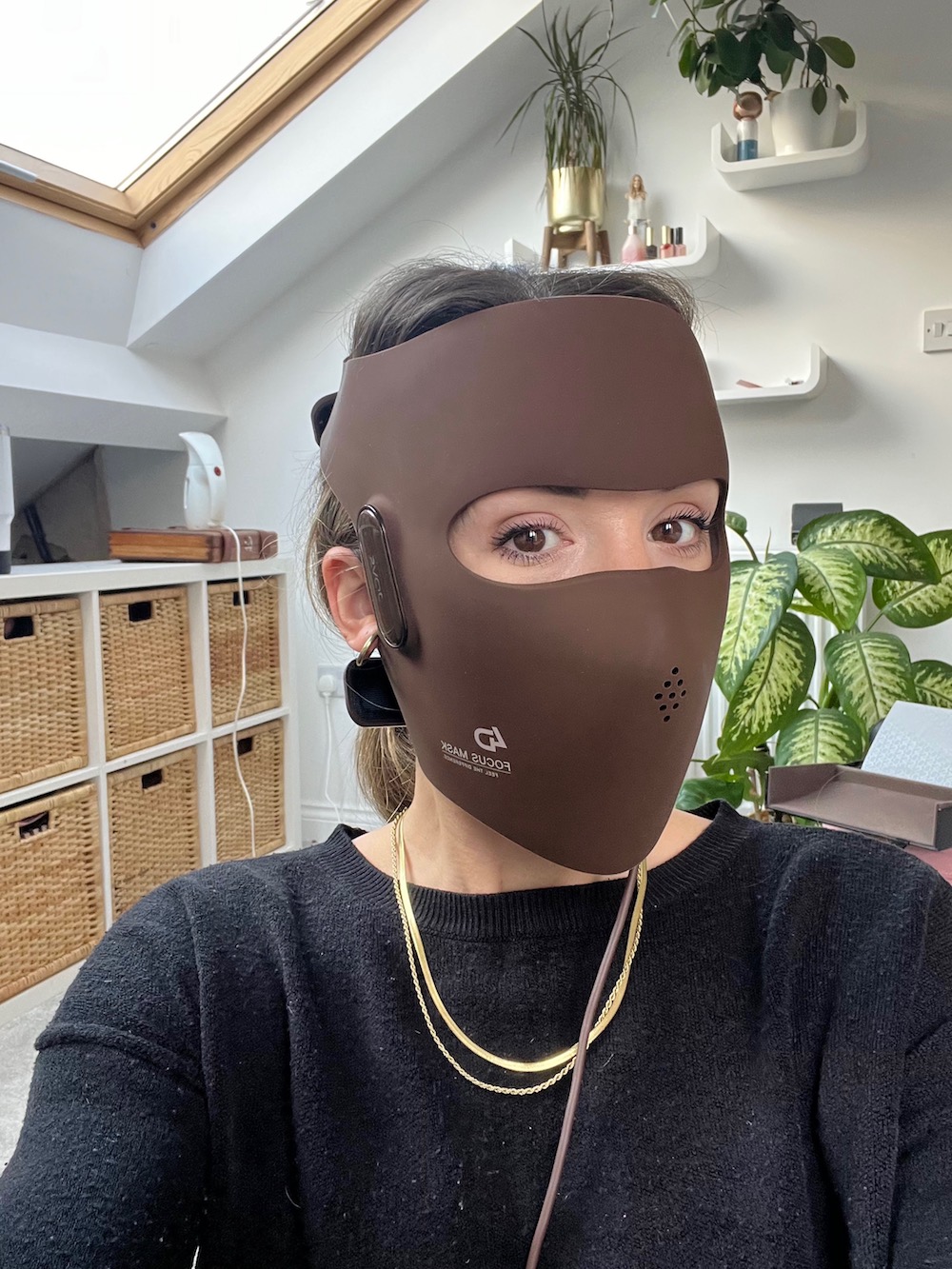 Do the eyeholes obstruct your vision?
No, the eyeholes are perfectly fine.
I imagine most people will use this mask while watching TV, scrolling on their phone or possibly working at their computer and the mask would be absolutely fine for all of these things.
This definitely helps with the consistency of use; even if you don't have 30 minutes to sit down and consciously relax, you can pop it on while you're working or watching TV.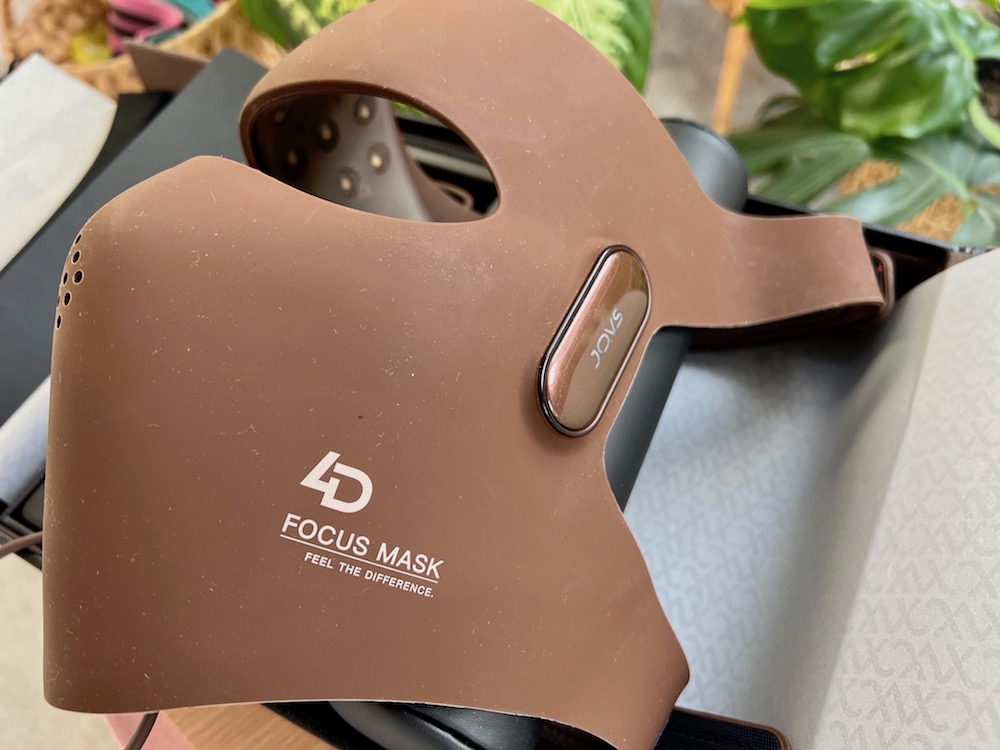 Overall thoughts on the JOVS 4D Laser Light Therapy Mask Review
I love the JOVS 4D Laser Light Therapy Mask. It definitely makes my skin softer, smoother and brighter.
I can't comment on whether it's reduced my wrinkles but the overall appearance of my skin has definitely improved.
I love the fact that it encourages me to relax and I find the mask itself to be soothing and comforting.
The mask itself feels really high quality and the box and packaging is just beautiful.
I'm currently 36 and I think I look 36…I just hope this mask can help me continue to look 36 for the next 10 years!