If you're the kind of person who loves to be outdoors but doesn't like the cold then I've got just the thing for you! I'd like to introduce the Night Owl Outdoor Duvet from The Fine Bedding Company.
This is the cosiest, scrummiest, fluffiest outdoor duvet and is the perfect accessory for these chilly autumn evenings.
One side is lined with super soft Sherpa fleece and, as you can probably tell from George's reaction above, you just want to curl up and cuddle it!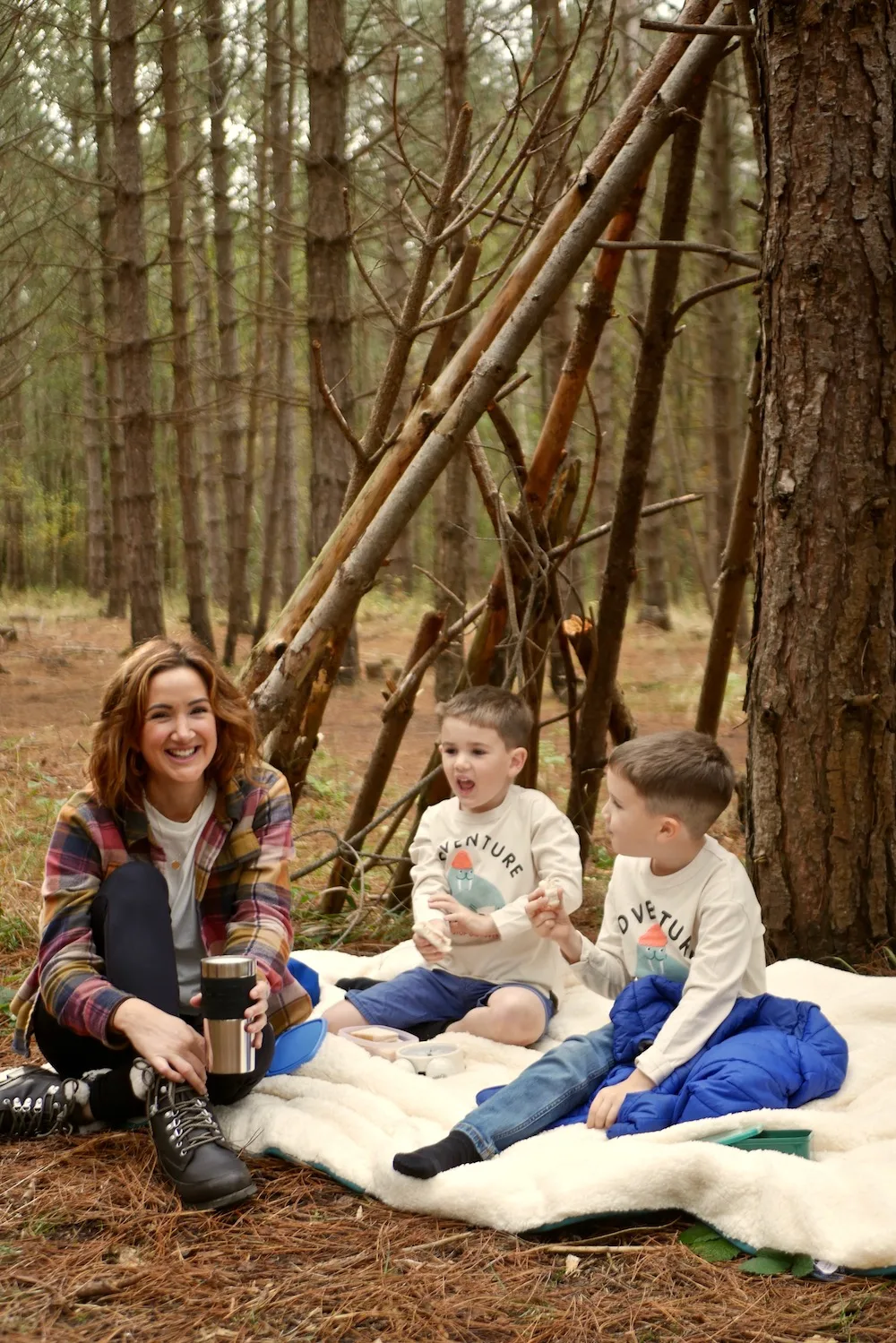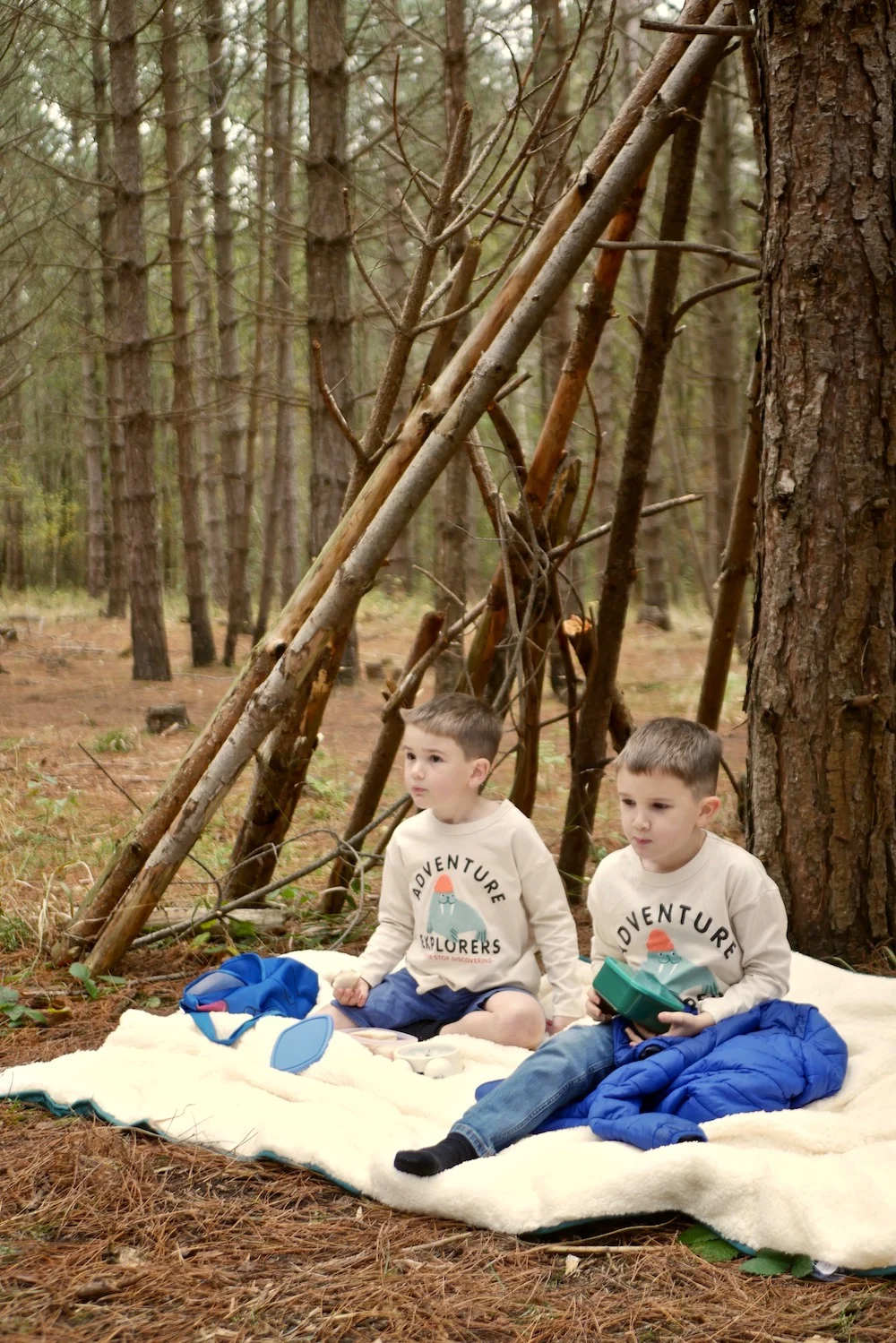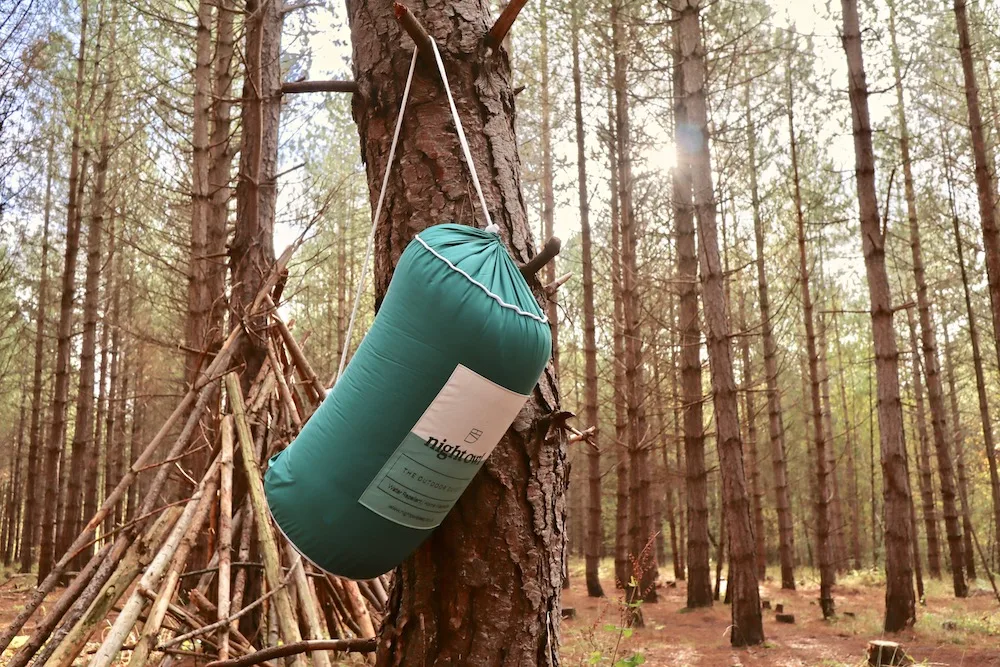 The other side is water resistant nylon and features Teflon EcoElite™ technology which means it's also stain resistant. The green side is also easy to wipe clean so you can put it down on the grass or a slightly mucky surface and it'll be fine.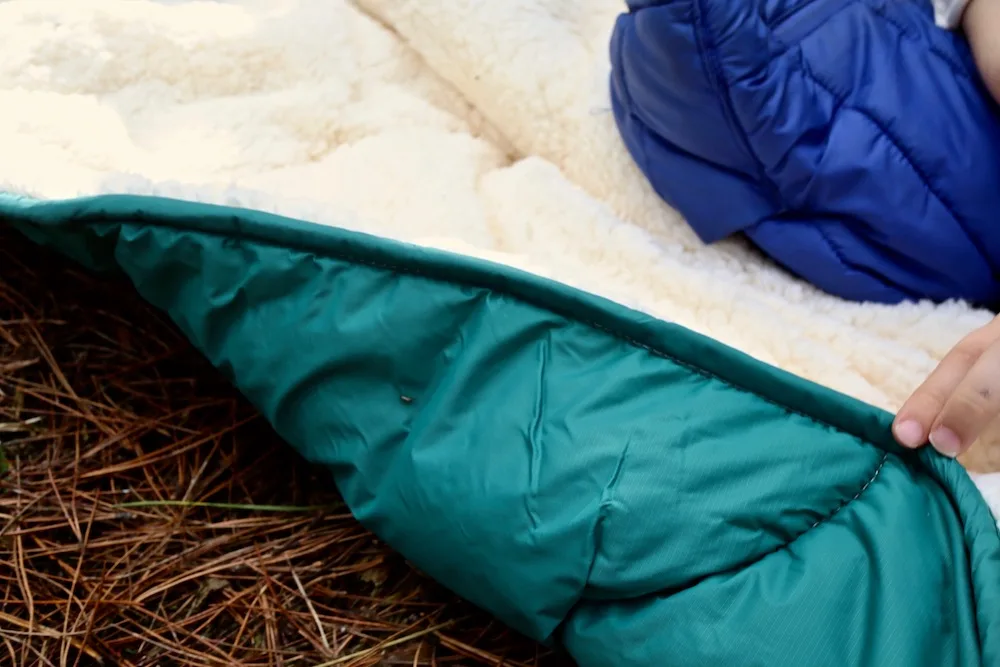 The outdoor duvet is machine washable so it's easy to pop it in the wash if it does get messy.
The Night Owl Outdoor Duvet is surprisingly lightweight, so it's really easy to carry. I've been taking ours out for family picnics as it doubles nicely as a picnic rug and then a blanket when the kids start getting cold. I'll happily squish it into the carry bag and take it on a short hike with me as it's easy to carry and barely weighs anything.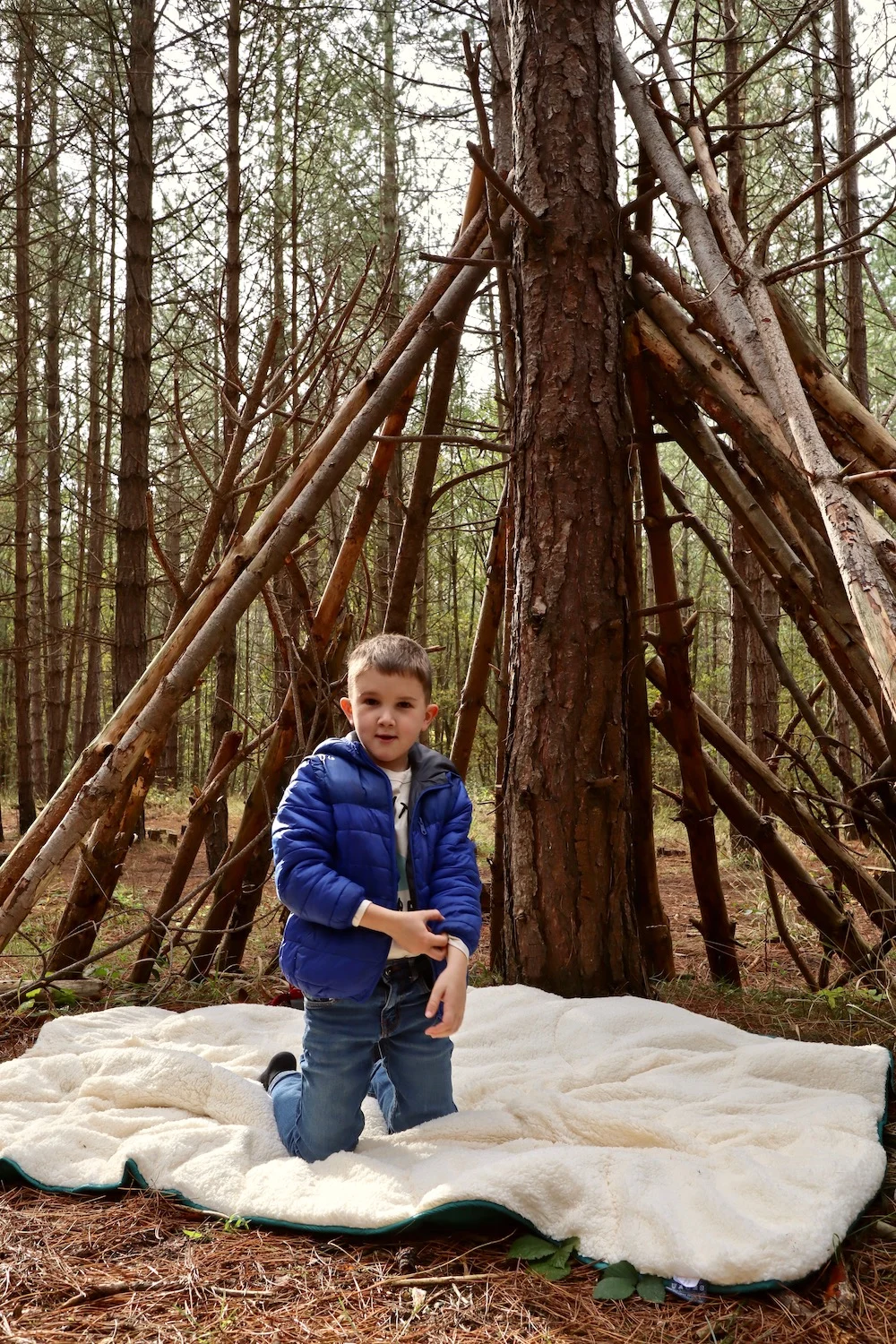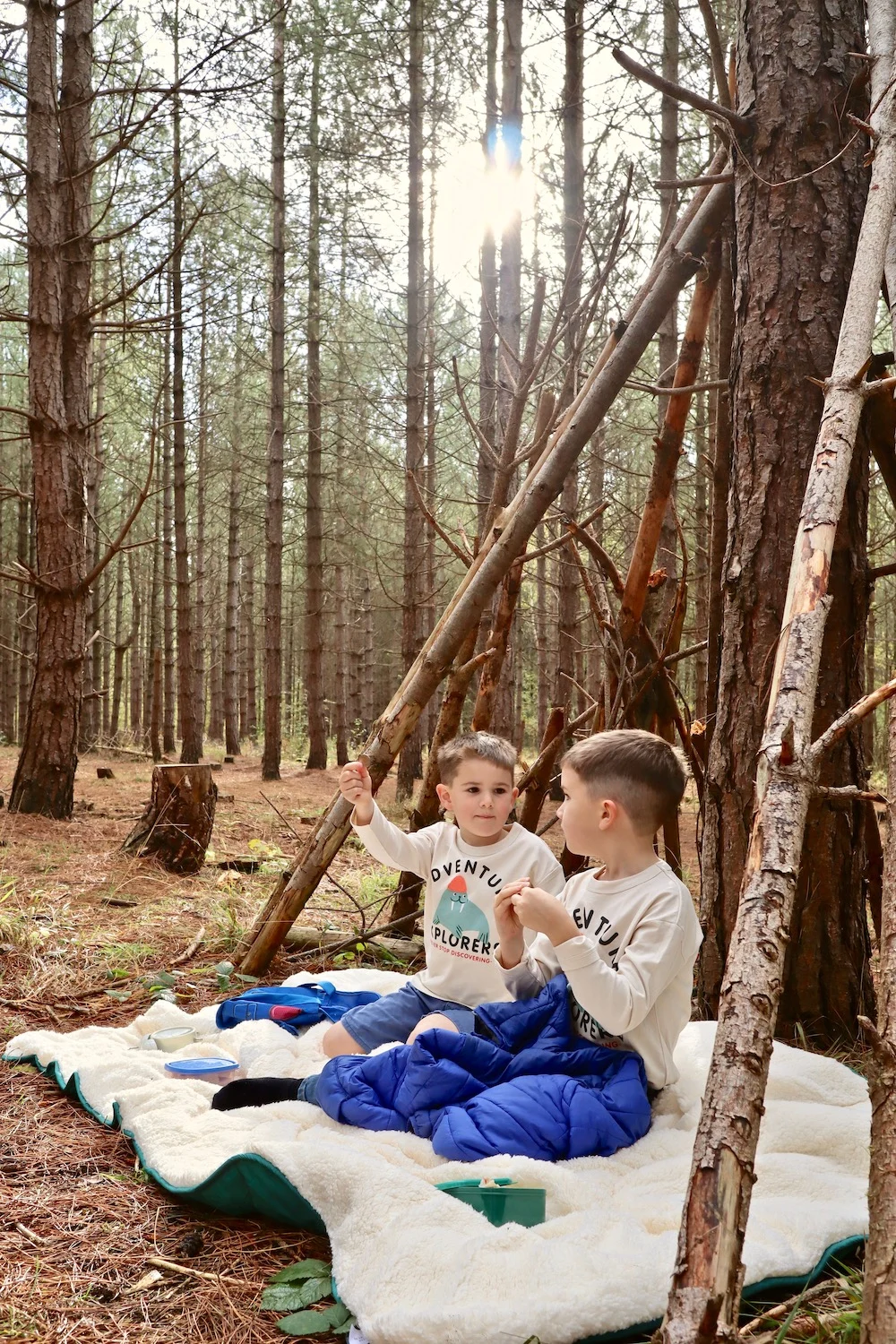 Does it fit into the bag easily?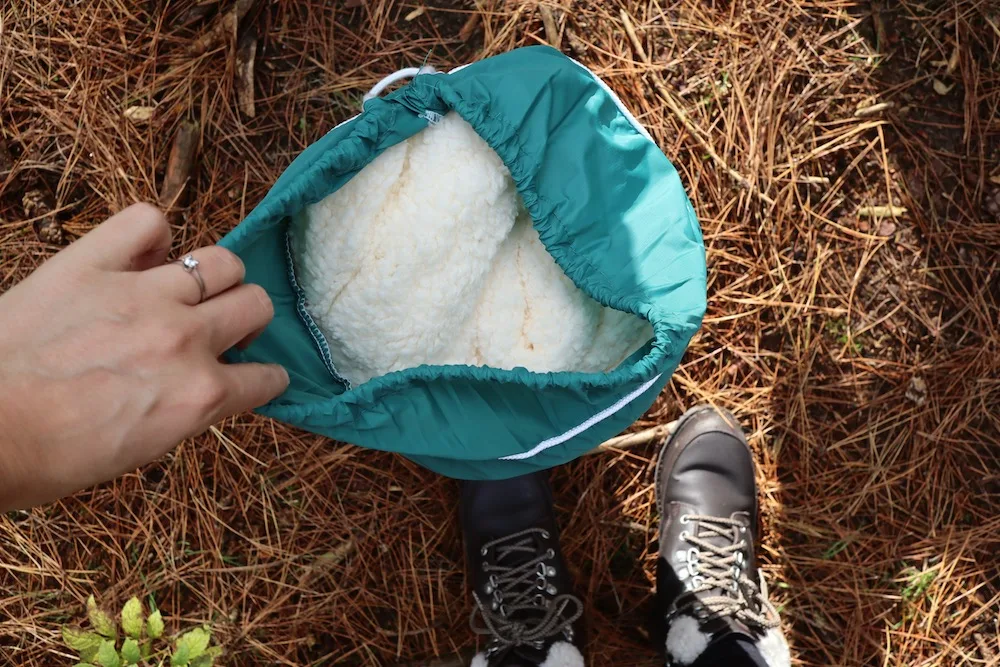 And the big question for anyone who has ever tried to squish a sleeping bag back into the carry bag – does it fit!?
The good news is that it easily squishes back into the bag! There's no major struggle to get it back in and you can easily get it away without any complicated fold!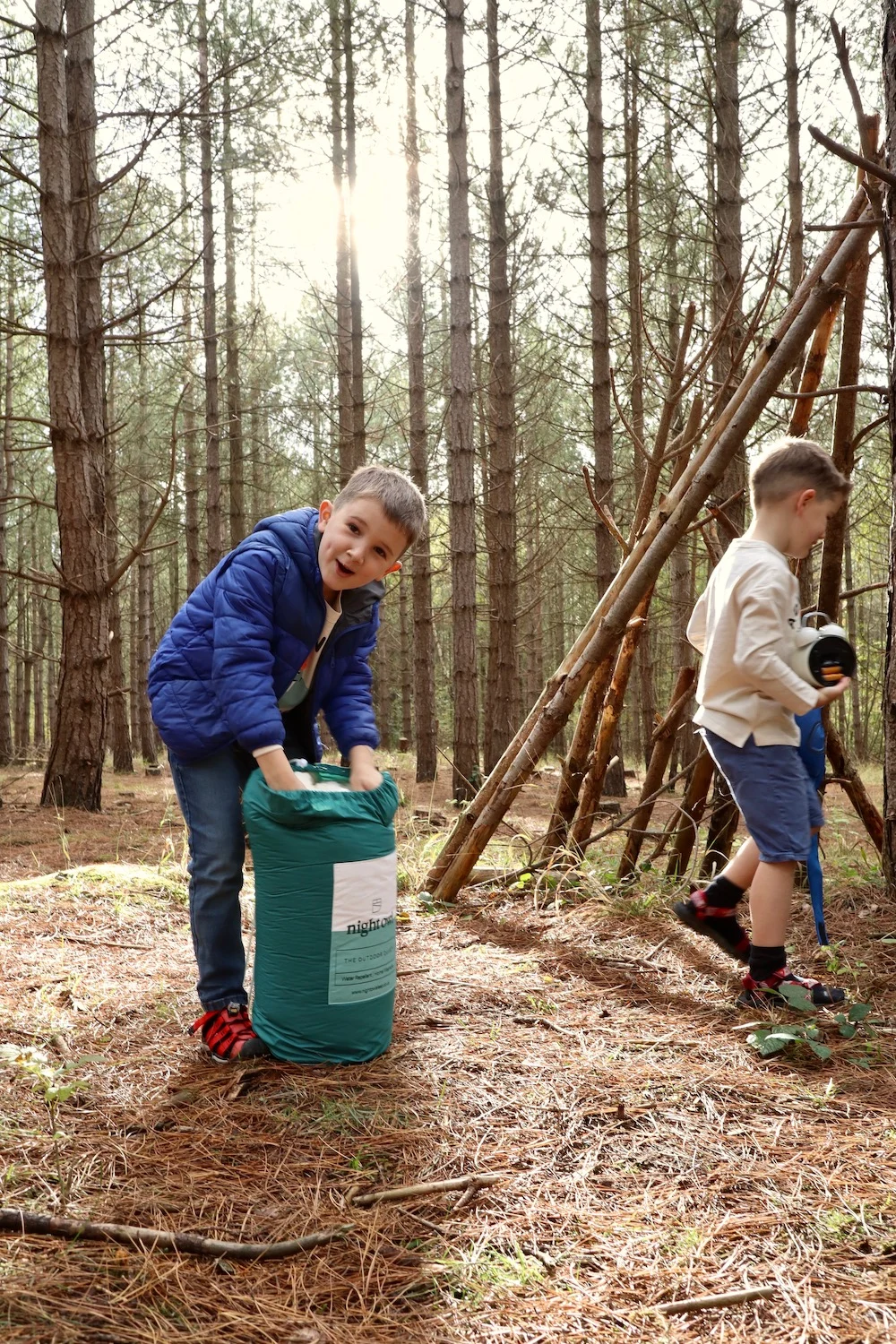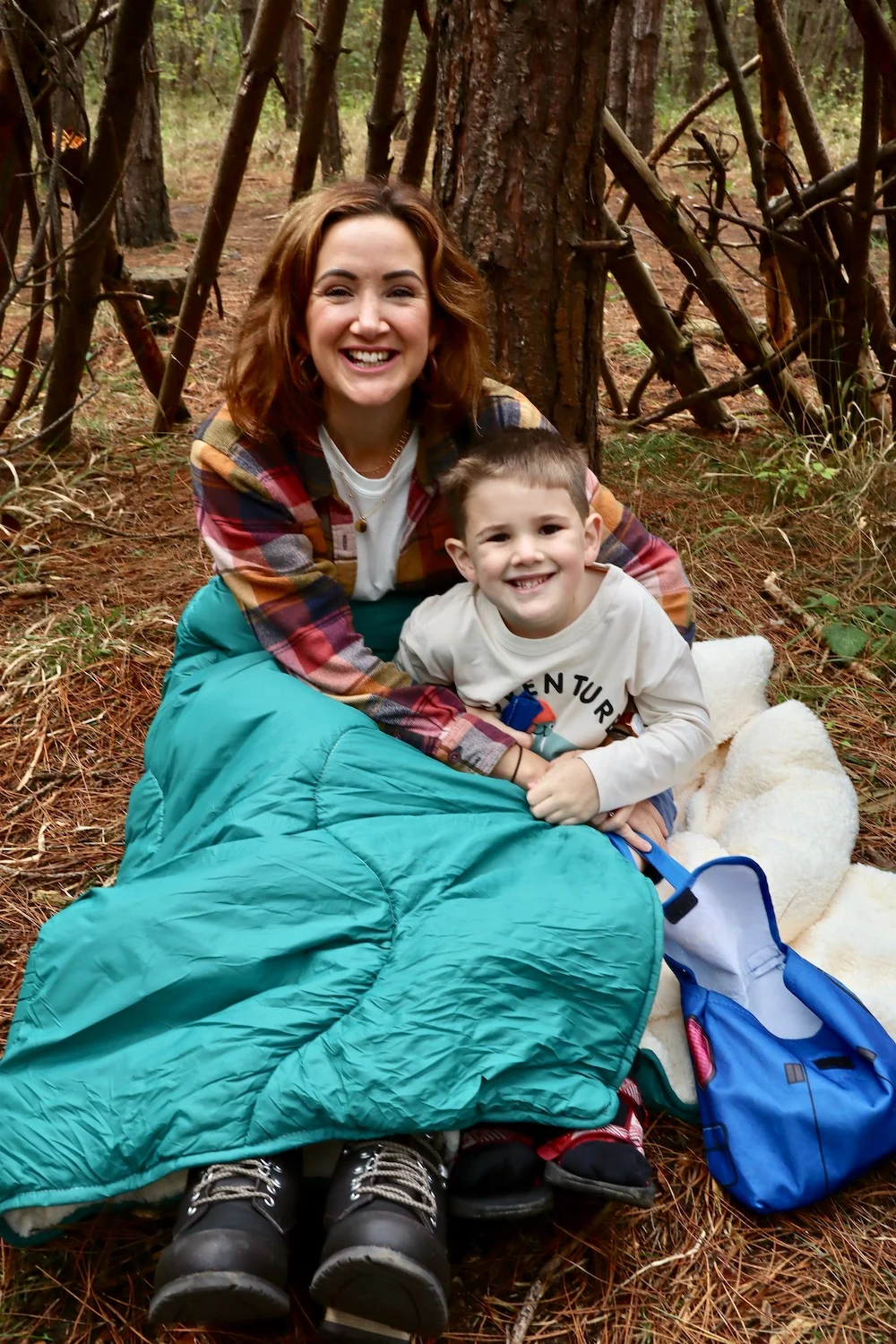 What would you use the outdoor duvet for?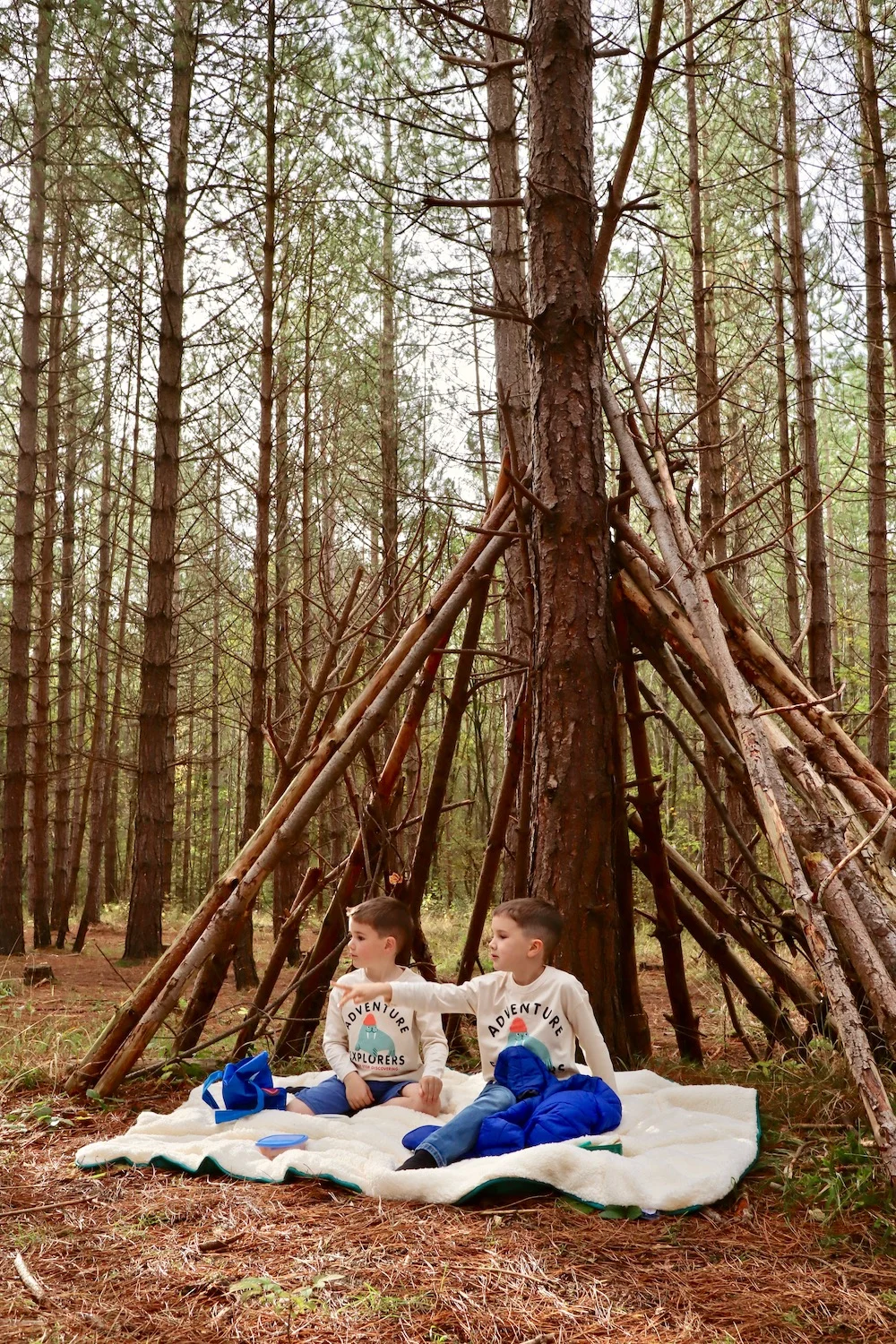 There are loads of instances when you could use this outdoor duvet:
Sitting out in the garden on a chilly day or evening
Camping
Glamping (we used it on top of our luxury duvet covers while camping during a particularly cold night and we were so snug and warm!)
In a campervan
On the beach
Picnics
Sitting around a campfire (although not too close as this is probably flammable!)
In the car
After surfing/paddleboarding
You could use it like a DryRobe
Personally, I think I'll be using it a lot when I'm out in the garden reading a book. I love these chilly evenings sat around the fire pit with a good book!
We also have lots of evening beach BBQs in the summer so I'll definitely be bringing it along.
And let's not forget days on the beach when the kids have been splashing in the sea. They'll play in the sea until they're frozen and then come running back to our camp for a cuddle and a hot chocolate to warm up! So British. Only here would you need a hot chocolate and snug, fleece blanket after a dip in the sea!
The Night Owl outdoor duvet is available via The Fine Bedding Company for £60.
I think it would make a lovely gift for someone who loves the outdoors but also likes a bit of warmth and luxury while they're out there!
If you've got a fit pit in your garden then you need this in your life!