Picture a skyline at dusk, where skyscrapers are suspiciously absent and replaced instead by rust-coloured fairy-tale turrets and spires. In the distance, a lake glitters in the last of the sun, and even farther away than that, the Swiss Alps rise majestically from the water. Welcome to the Swiss city of Lausanne.
Aside from its obvious beauty, if I had to think of one word to describe Lausanne, it would be: "accommodating." I can't think of another city which so warmly welcomes visitors. As well as a simple and efficient transport system, there is a multitude of warm and cosy bars and free events which take place throughout the city.
Despite this, it's not somewhere I've ever thought of visiting before. Not for any specific reason; I just hadn't heard of it. It might not shout as loud as boisterous Barcelona or hold the eternal allure of Paris, but Lausanne has a charm all of its own and definitely deserves a little more credit. Here's why.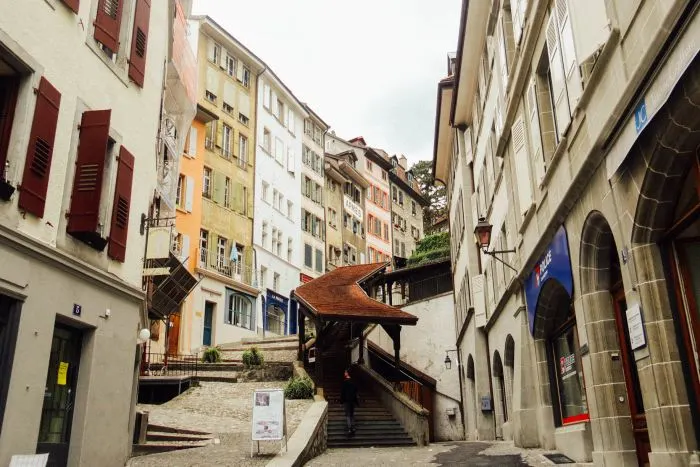 Why everyone should visit Lausanne
Lausanne combines all the cultural cool of the best European cities with a dash of that traditional rural beauty you'd expect from Switzerland. It's set upon the placid Lake Geneva and framed by snow-capped mountains – pretty idyllic! Just 40 minutes from Geneva airport, you can leave the UK in the morning and be in Lausanne by the afternoon.
It's compact and walkable city centre has plenty of shops, restaurants and bars to tempt you – and there's lots of surprises in store, too. It's the Olympic capital for one, and has a sophisticated style which has attracted the rich and famous over the years. Did you know Coco Chanel and Audrey Hepburn both lived here?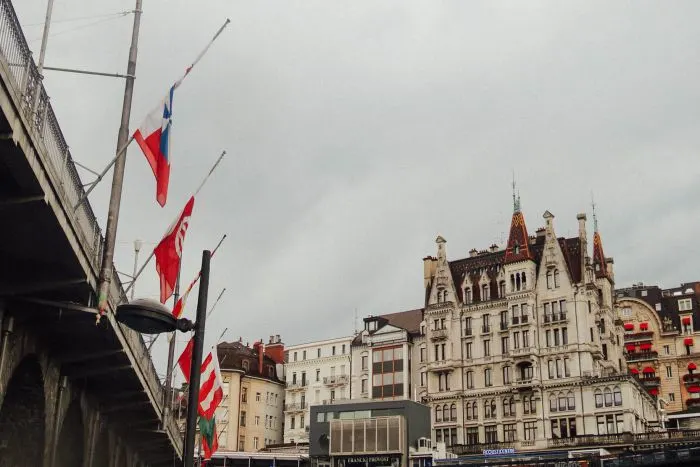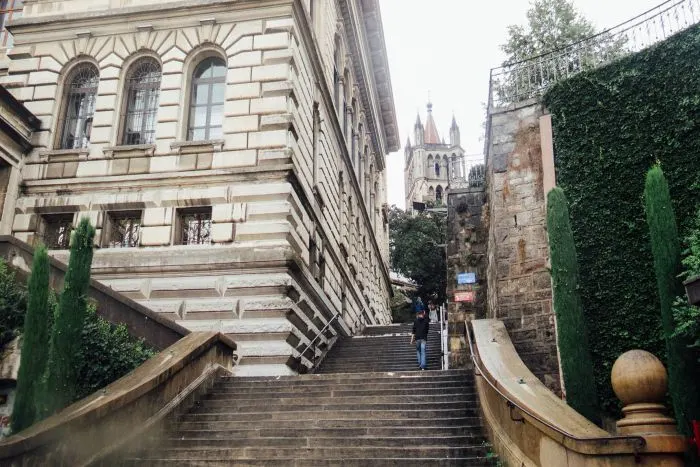 What to do in Lausanne
Lausanne is the Olympic Capital – the Olympic Committee is based here. The games are celebrated everywhere, from statues of athletes in the many parks to the sculpture counting down the days, hours and minutes to the next Olympics just outside our hotel.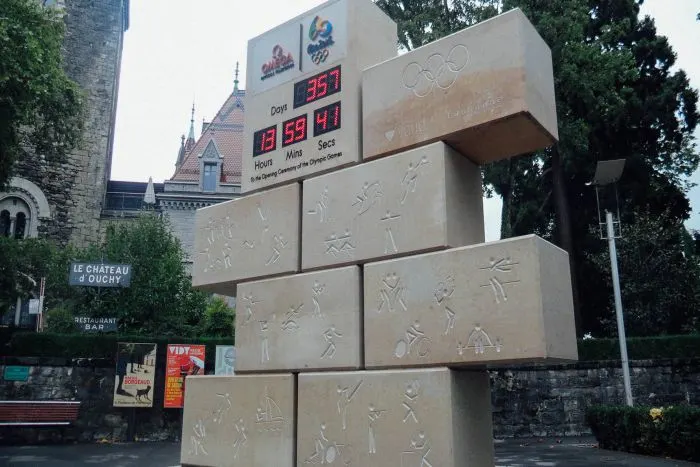 Definitely make time for a visit to the Olympic Museum on your trip – it's modern, well-maintained and interactive so you can easily spend a few hours here. It's definitely one of the most interesting and impressive museums I've been to.
Lausanne's cathedral sits atop one of the city's three hills – La Cité. It offers views out over the pointed rooftops and turrets of the town, to the lake and mountains beyond. It's gorgeous from the outside, and there was a reformation here in 1536 so it's got plenty of history to offer too.
Lake Geneva, or Lake Leman as it's also known, is the silent heart of Lausanne, pulling you in from wherever you are in the city. It's such a scenic spot, and perfect for walking, cycling and sailing. You can also catch the boat from here (Ouchy) to Cully, where you can explore the vineyards. There's some incredible views from Lavaux Terraces Vineyards, so remember your camera!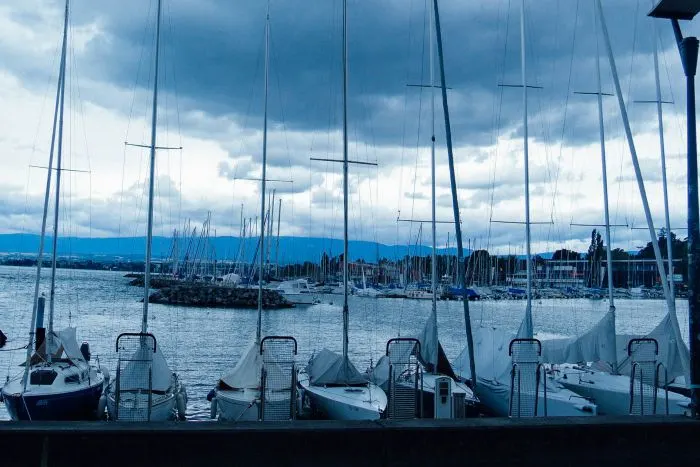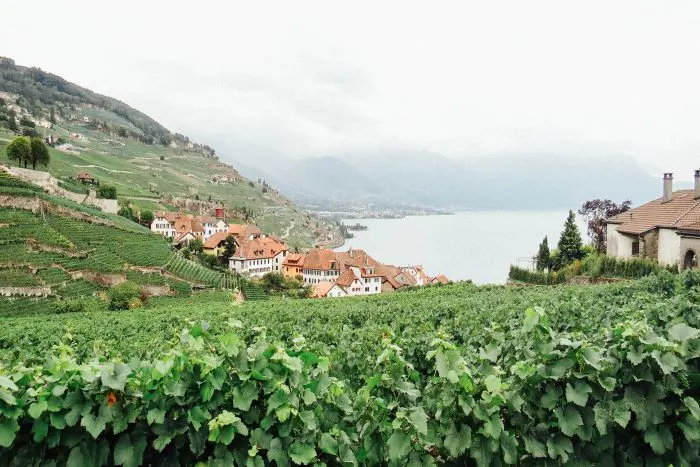 Unusual things to do in Lausanne
Go clubbing. Lausanne is so pretty and sophisticated that I assumed it wouldn't have much in the way of nightlife. Little did I know that there's a massive student population here (the city is home to a university, a polytechnic school as well as the world-renowned Hotel Management School), and wow – they know how to have a good time. Mad Club is the biggest and most popular club here, and is a huge cavernous warehouse teeming with people come midnight.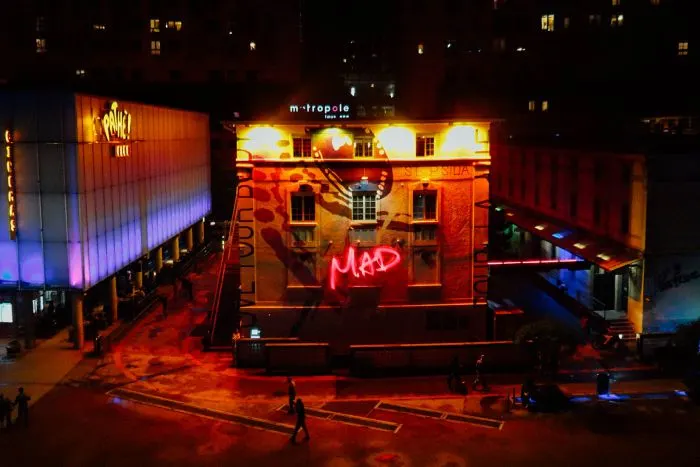 Spot the free art. Lausanne is a city with a huge focus on arts and culture, which is reflected in the many random and free sculptures, installations and exhibitions throughout the city. Even the bins are decorated!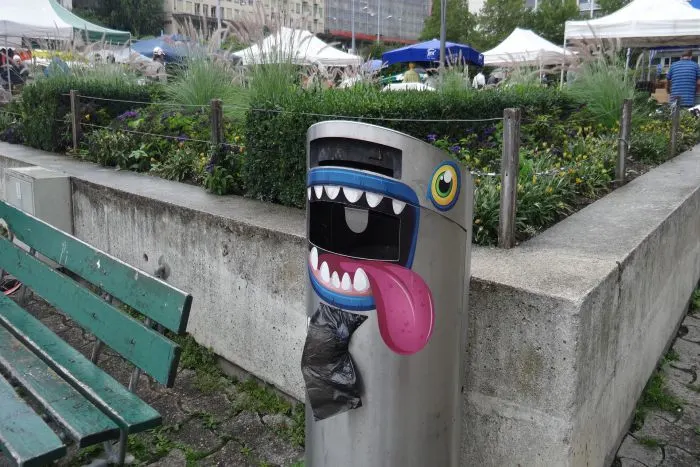 Saturday morning market. Our lovely tour guide let us know about a market that happens every weekend in Lausanne, selling fresh produce, flowers and all sorts of lovely bits and bobs. "Sounds great. Where do I find it?" I asked. She smiled and replied: "everywhere".
And she was right – it seemed the whole city of Lausanne was lined with market stalls that morning, offering some of the most delicious ingredients and street food ever. (I recommend the chocolate brioche for a cheeky breakfast!)
Getting around
Lausanne has a simple and easy to use metro system which has just two lines: one which runs between the universities and the other between Ouchy and the town centre. You'll only really need the second one. Most hostels and hotels give out free transport cards which allow you on the metro, or single tickets are really cheap.
Where to eat
I was surprised at the amount and diversity of restaurants in Lausanne. I think you'll love these:
This was my personal favourite from my time in Lausanne. It's new, exciting and feels like one of those places where the cool kids go to eat.
It doesn't look much from the outside, but trust me, you don't want to miss it. The concept? You order a number of small plates from each continent on the menu, which will then come out one at a time so you feel like you're "eating your way around the world". It makes the meal so much more exciting as you get to try so many different dishes.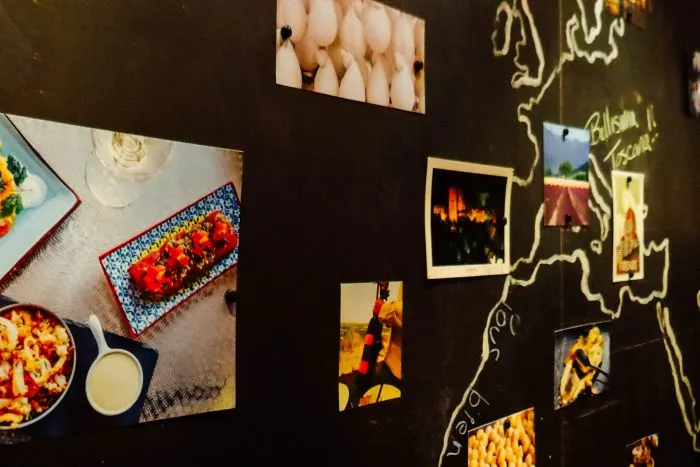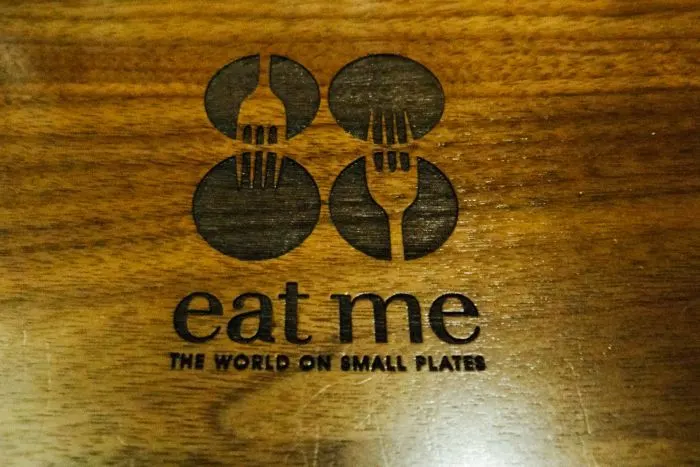 This centrally located restaurant is reasonably priced and has a great atmosphere. You'll need to book in advance as it gets pretty busy and crowded as the night goes on. If you prefer a bit more peace and quiet ask for a table in the back half of the restaurant where the tables are a bit more spaced out.
Located just off Rippon Square, this is a cute and cosy restaurant which revels in Swiss tradition. The other two eateries I've mentioned specialise in more modern cuisine, but Café Grutli is where you can shamelessly indulge in cheese fondue (your appetite will have been whet, trust me –I felt like you could smell fondue everywhere in Lausanne!). The owners are really friendly too.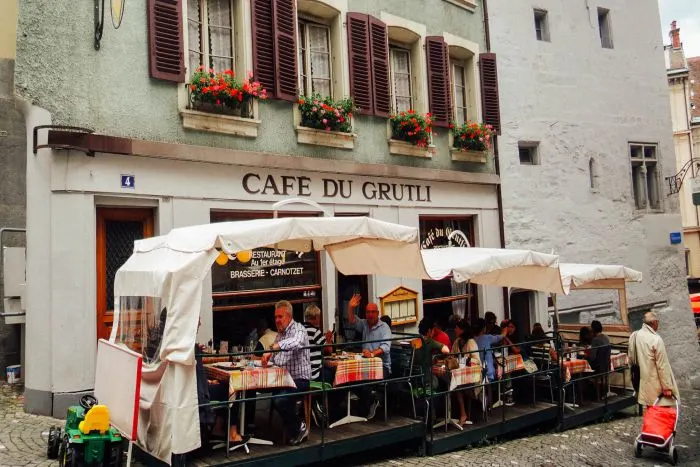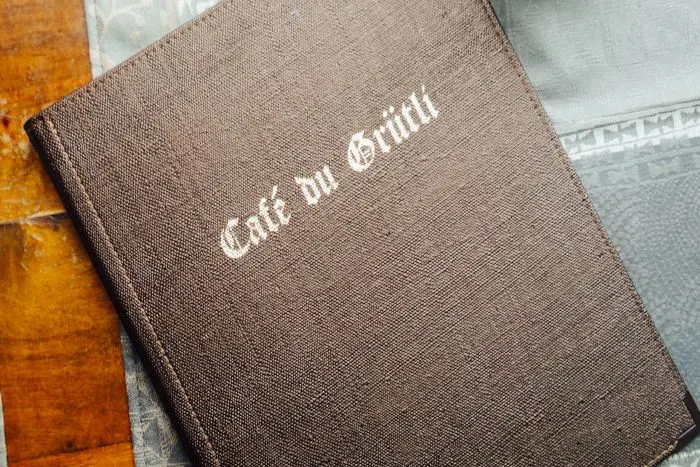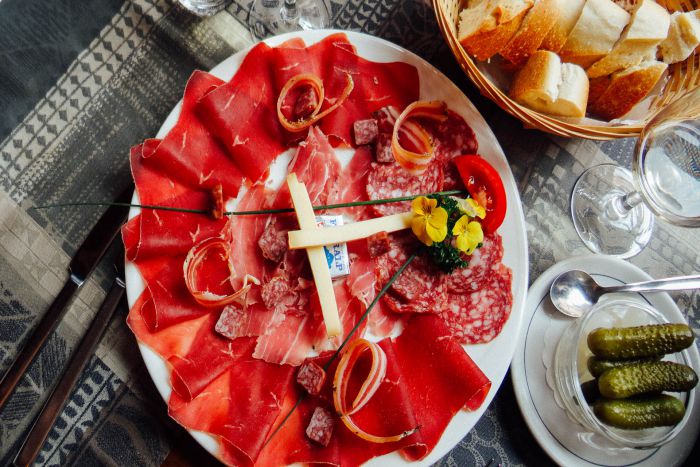 Where to drink
This bar is just around the corner from Eat Me, so is perfect for popping in for a drink after your meal. It has a super cosy, student feel and the interiors wouldn't be out of place at Oktoberfest. They brew their own beer here – a pint will set you back 9 Swiss francs, but it's pretty delicious.
Near the Flon area of Lausanne, you can't miss The Arches. A series of canverns underneath the bridges, the bar here serves cocktails, wines and spirits and beers in the open air. Perfect for a warm summer's night.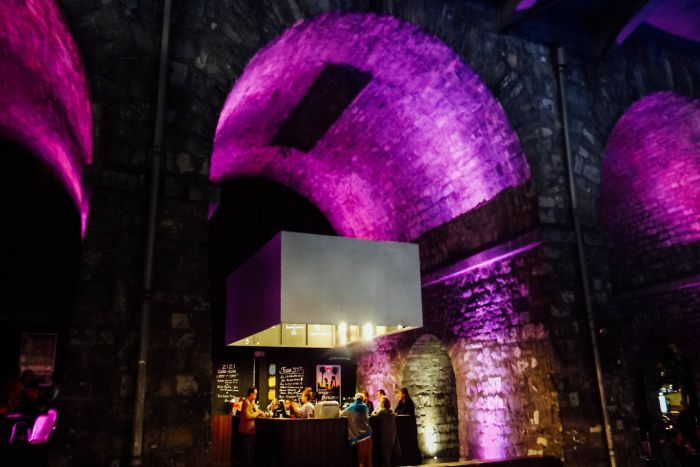 Head to Le Barbare for a mid-afternoon pick me up. This chocolate café is a bit of an institution in Lausanne. Run by 80 year old Marta, her chocolate recipe is revered throughout the city. I can testify to its deliciousness after a cup myself – I even got some to bring home with me! This place also had a lovely atmosphere and is just next to cathedral.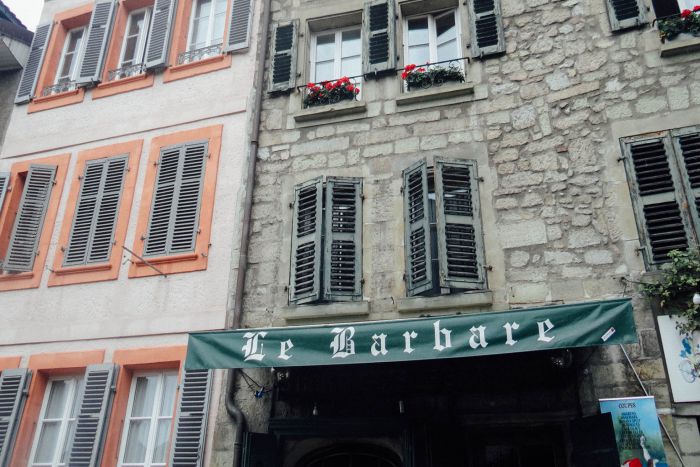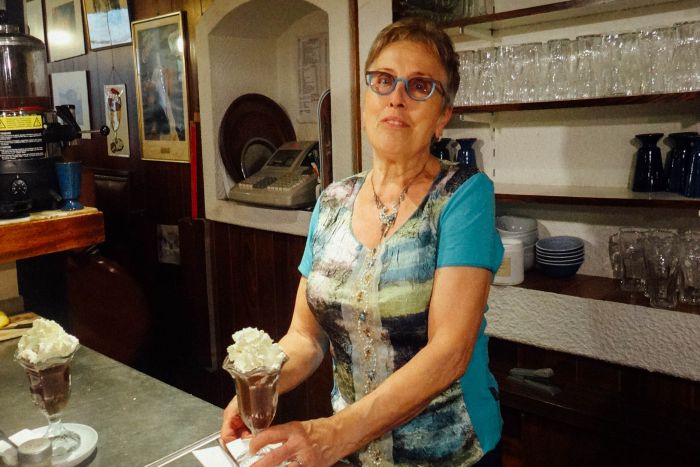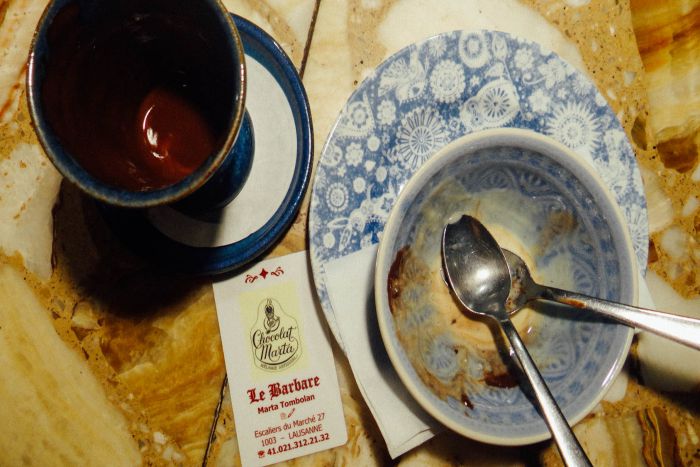 This great little bar is hidden away just next to the university. It's got a really relaxed vibe with edgy interiors, a great selection of drinks and the kind of quaint cosiness I've come to associate with Lausanne. There's a fantastic terrace too which looks out across the markets.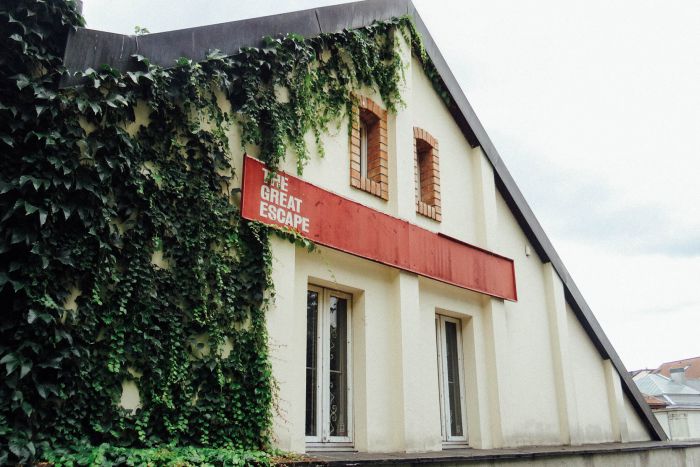 Where to stay
Affordable luxury – Chateau d'Ouchy
Disembark the metro at Ouchy and you can't miss the Chateau d'Ouchy – this hotel is a real showstopper. Despite its grand, no-gothic appearance, this hotel has never actually been a castle. The only original part is the central watchtower, and the rest of the hotel has been built around it. It's absolutely stunning nonetheless, offering views out over the lake and beyond. A superior room costs in the region of £180 (275 CH – Swiss Francs).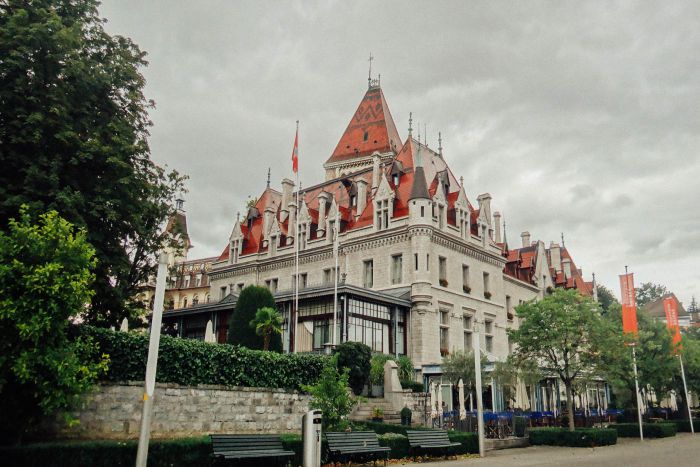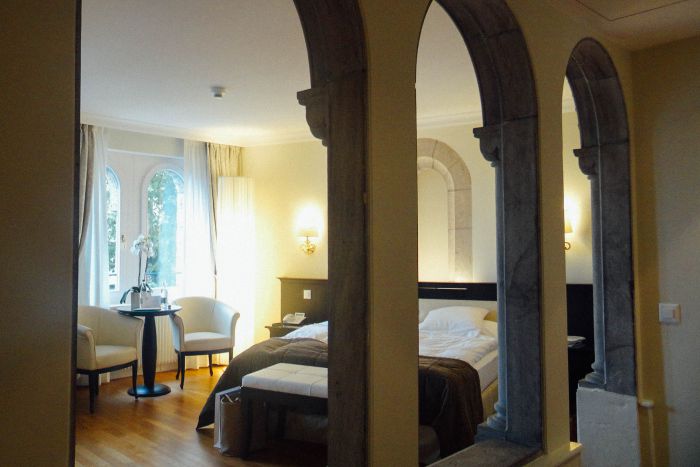 Mid-range – Hotel du Port
This lovely three star hotel is based right on the lake, and next to the Ouchy metro station. It has a lovely, warm and personable feeling to it as it's been run by the same family for three generations. Perfect if you're travelling alone or have never been to Switzerland before and would like to see a friendly face. You can get a standard double room from £100 (135 CH).
Budget – Lausanne Guesthouse and Backpacker
If you're visiting Lausanne on a budget, you can't go far wrong with the Lausanne Guesthouse and Backpacker hostel. It's situated really close to the train station, so getting around the city is easy. It also offers a special price entrance to the Olympic museum and breakfast for just £2. You can get a standard room for £70 (105 CH).
Have you ever been to Lausanne? What did you think? Let us know!