When you tell someone you're a travel blogger the first thing you're asked is, 'Where's your favourite place?' The second thing you're ask is, 'What's your top travel tip?'
Its impossible to name your favourite place in the world but we can share our top travel tips! So here you have it, The Travel Hack's ultimate travel tips…
Monica: Embrace the staycation
My ultimate travel tip is to embrace the staycation and never dismiss what you have on your own doorstep. Many of us travel to exotic corners of the globe but never explore places closer to home.
Since having a baby I've loved staycations as they're easier and more affordable when you have a little one in tow. You just need to change your mindset and believe you can have a relaxing holiday just a few hours from your front door.
I can't believe how many gorgeous places there are in the UK and I've loved visiting them with my little guy. The Isles of Scilly off the coast of Cornwall blew me away and I've been to Swansea Bay which has been voted to have one of the best beaches in the world.
We might not always have the best weather in the UK but you just need to bundle up warm and embrace whatever weather you get.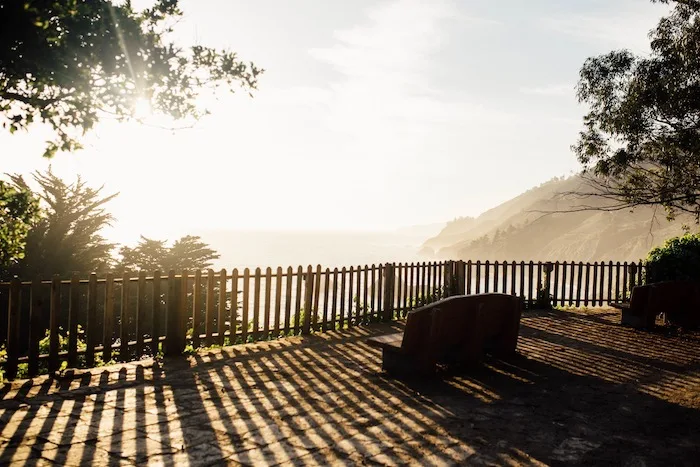 Hayley: Use travel for self improvement
Travel doesn't have to just be about 'ticking off' sights, it can also be a tool to self empowerment and improvement.
Before you decide on your next trip take a moment to think about what you really want to improve on in your day to day life. Maybe you've slipped into an unhealthy routine and need to get fit. Perhaps you're interested in learning a new language or volunteering your time to help people or animals. You can guarantee that there is a place which will be suited to you somewhere which you can incorporate into your travel plans.
Not only will you return home with a new experience but with new skills too, plus you're likely to have met lots of people who share your passion along the way.
Amy: Keep a journal
Writing just a line or two before bed every night during your trip will mean you've got an incredible and irreplaceable keepsake from your travels that's personal to you, and one you can look back on for years to come. I love reading back through my old journals – sometimes they take me back to that specific time and place even more than photos do.
There's just nothing quite like reading about people, places and memories in your own words – there's so many hilarious/unbelievable/unforgettable moments you might have forgotten if you hadn't have written them down. Even if you're not really a writer, it doesn't matter – it doesn't need to be perfect. It's for you, not for anyone else.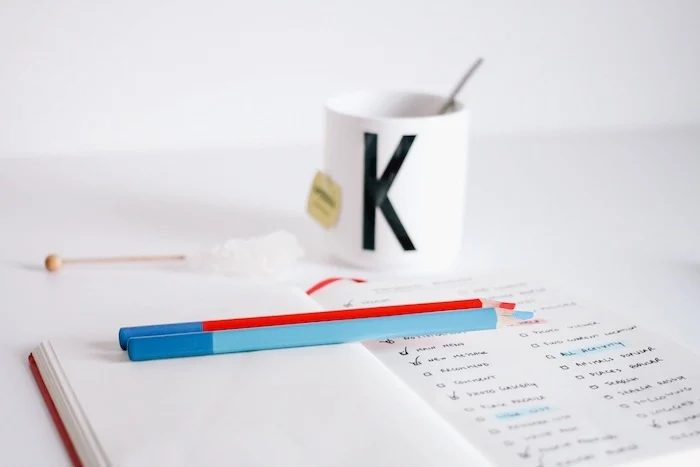 Elle: Find your own travel style
Don't let anyone else dictate your travel style. What one person tells you is the 'right' way to travel might be all wrong for you. For example, don't visit 'must see' attractions if they're not to your taste, and don't miss an attraction you know you'll love just because someone has labelled it a tourist trap.
If I'd listened to every piece of advice I was given – most of it genuine and well meaning – I'd have missed many memorable travel moments. Find your own travel style. Experiment with different ways of travelling. Work out what you like, and then don't be ashamed to travel that way. Do the things you want to do, and don't let anyone tell you it's the wrong way to experience a destination. Travel is – and should be – a different experience for everyone. That's what makes it so incredible!
Claire: Take a weekend trip once a month
Once a month, take the weekend OFF and go somewhere new. It doesn't have to be to a different country. It doesn't have to even be to a different county. It could simply be to a hotel in your town or a B&B in your neighbouring village. Why? Because it's so easy to let our work week bleed into our weekends, or let our precious Saturday and Sunday be consumed by chores, chores, and more chores.
The weekend is called the week-end for a reason. It's a place to recharge, unwind, and reconnect with the light inside you. The weekend offers up a chance for us to see more and be more before we have to be what others want us to be Mon-Fri. So save the dusting for next weekend. Make plans with yourself and put númerouno first. After all, you're the only 'you' you've got.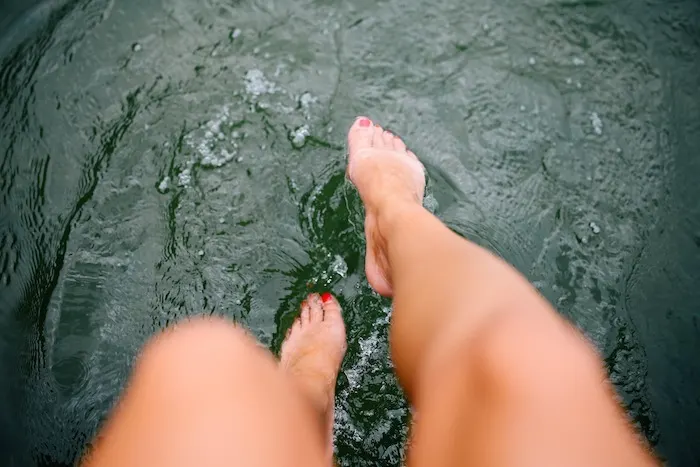 Char: Just do it. Go on, now…
My ultimate travel tip is to dream big and make it come true. Stylish travel, and even to some degree luxury travel, doesn't always have to be expensive.
When I talk about my trips I'm often met with "Wow, I'd love to stay there" or "OMG! That's something I've been desperate to do for years". If I can stay in a swanky 5* hotel for less than £50 so you can you. If I can go snowmobiling on a mountain while the sun sets, so you can you. Honest!
You just have to stop giving into the myth that exciting, stylish or unique travel is pricey. There is such a thing as affordable luxury.
Do a bit of research, read blogs and actually look in whatever it is that you want to do. I'm often surprised when people tell me what their bucketlist item is and then admit they've never looked into the costs or logistics.
No one is going to do it for you. Don't wait until it's too late. Make it happen. The sooner you do that, the sooner you can add another trip to your list!
Anne: Travel Hack!
My ultimate travel tip is to take advantage of all the great credit card deals, to earn airline rewards. It can seem a little daunting at first, and naturally people worry it will impact on their credit score, but as long as you pay those bills on time, it won't.

So far this year, my husband and I have earned the following points through sign up bonuses alone:

40,000 AMEX Gold (one each for me and hubbie) 18,000 AVIOS – British Airways Credit Card
3,000 Virgin Miles – Virgin Credit Card

Beware this one has an annual fee, but it is worth it for the companion voucher which gives you a BOGOF deal on business class flights, saving you more than the £150 investment.

Spend the money to make the bonus, bank the points, and move on to the next offer. You only need to leave six months after closing your account, and can then repeat!
Jenny:

'Pack half the clothes and twice the money.'
The first part of the mantra is the easiest to accomplish. Lay out all of the clothes you think you need on your bed. Come back a while later and remove half of it. Once the clothes are removed, I promise you won't even notice they're gone! The second part takes a little more planning. A few weeks before a trip try to save a bit more than usual so you'll have extra funds to take with you. It's no fun sitting out of an activity or going home wishing you had tried something!
Mollie:

Put your phone away

The whole point of going away and paying for an experience is that you actually experience it. In a generation constantly plugged with the latest gadgets and technology it is easier than ever to get lost in your phone and not in the moment. The best memories I have don't include phones, do yours? (If so… by all means go ahead, but i can almost guarantee it's not the case).
Humans thrive of social interaction and positive energy, which unfortunately most of the time – technology cannot provide. Next time you go away, leave your phone in the hotel room when you go out, if the battery dies, let it. Even as a travel blogger I just dedicate a small period of time in the morning or the evening to sort emails / important messages. Go out, make those memories and saving telling people about them until when you're home.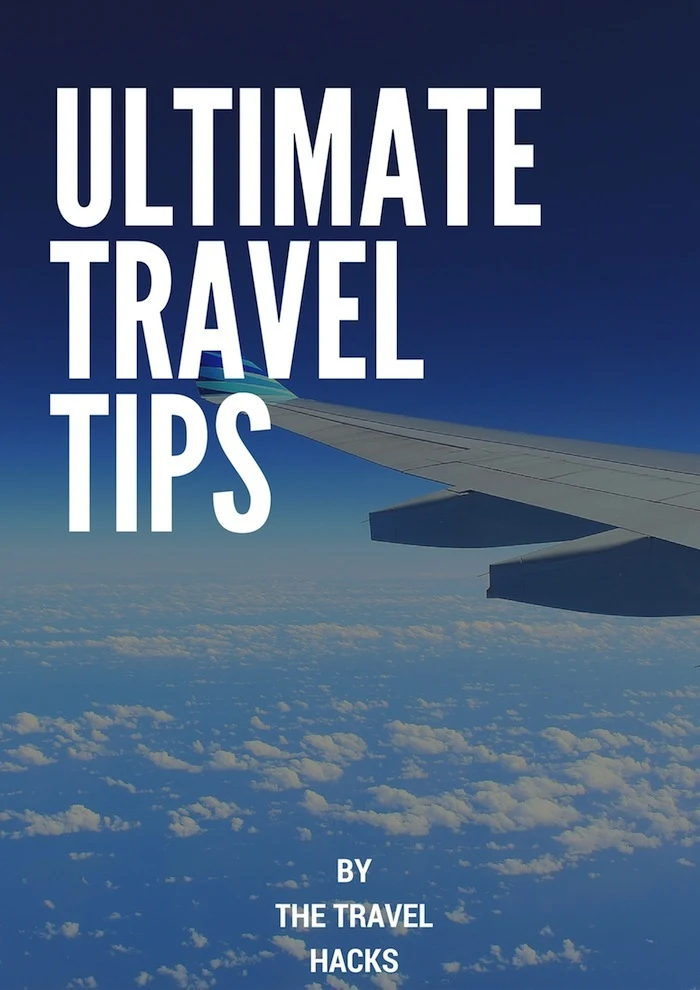 Do you have any more ultimate travel tips to add to the list?
If you'd like more travel words of wisdom check out these posts: