I shared a few photos of Alba on Instagram earlier this week and received a flurry of messages (OK, about 10 messages) from people asking for some tips for taking photos of their kids.
I wasn't going to write a whole blog post about this. I'm not a professional photographer, I barely ever take my camera out of auto and I feel like a total fraud giving tips.
But I don't know one parent who doesn't want more photos of their gorgeous children. Photos when their kids are relaxed and happy and being their beautiful little selves.
I also feel like I've got some wisdom to share and I want to give even the non-techy, non-creative, non-photographer types out there some inspiration and motivation to take photos of their loved ones.
As a travel blogger I got to grips with taking photos during my travels, but it was almost always landscapes, architecture and street photography. Taking photos of children is a whole other ball game.
But it's a ball game I LOVE.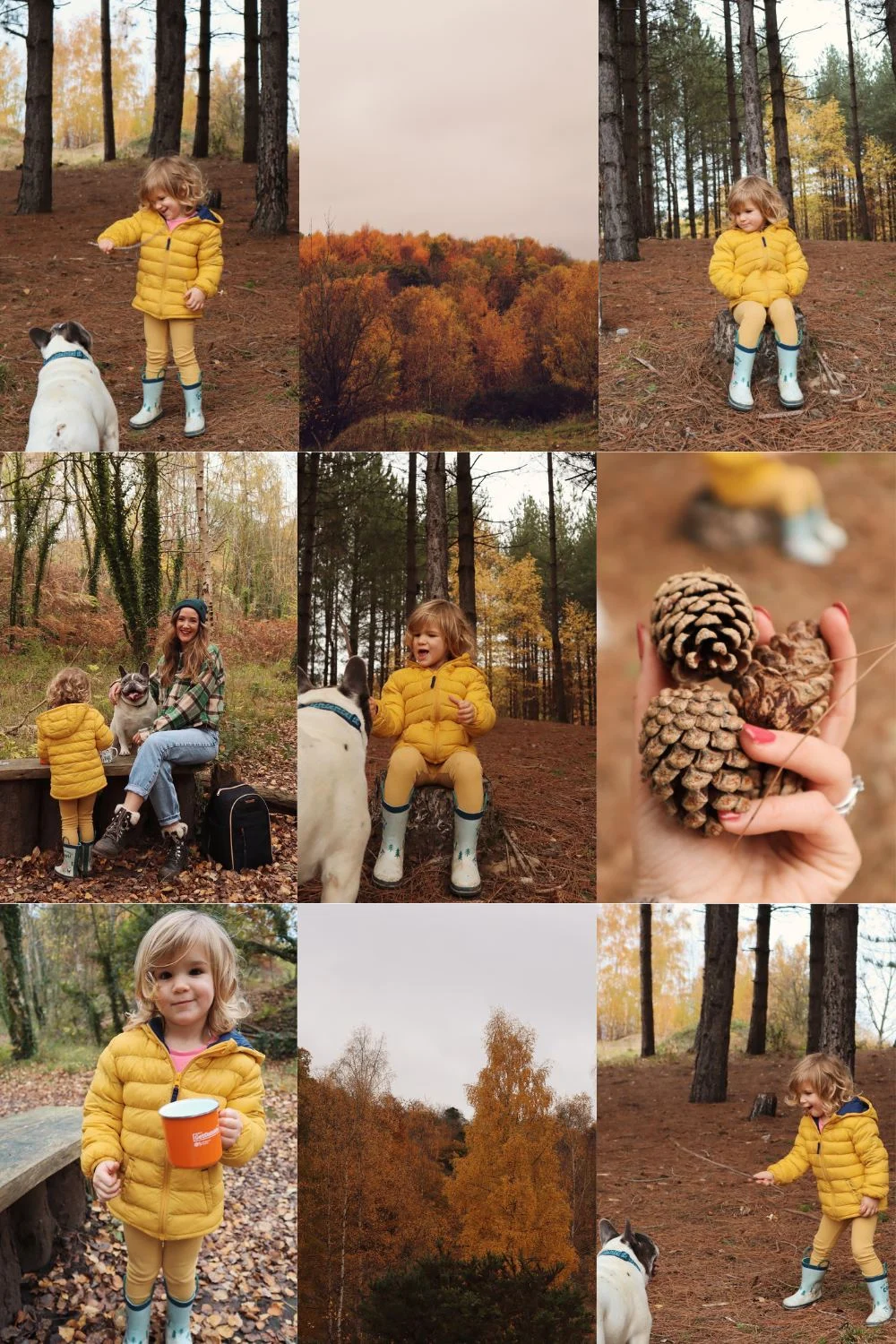 I honestly feel that being able to take nice photos of your kids is such a gift. It's a gift for you, for your children and for everyone around you who also loves your children! Having a gorgeous collection of pictures that document your children growing up and brings long-forgotten memories back to life is an absolute joy.
I know I'm biassed but I feel very lucky to have a beautiful collection of photos of my children.
I also believe that parents and loved ones are actually the best people to take photos of kids. People freeze up and don't act naturally when there's a professional photographer around with an enormous lens in their face.
But when a child's mum is sitting in the garden with a cup of tea in one hand and a camera in the other, kids relax. They let you capture their funny, goofy, weird, wonderful, beautiful, joyous little faces in a way they wouldn't for a stranger.
So while I might not be a professional, I do take a lot of photos and I'd love to share some tips to capture photos of your loved ones.
I take most of my photos while I'm on family holidays and I love capturing these special moments. But, actually, many of my favourite photos are taken within walking distance from home. Photos taken in the places we know and love the best are always the most relaxed and happiest photos of all.
Remember that YOU are the best person to take these photos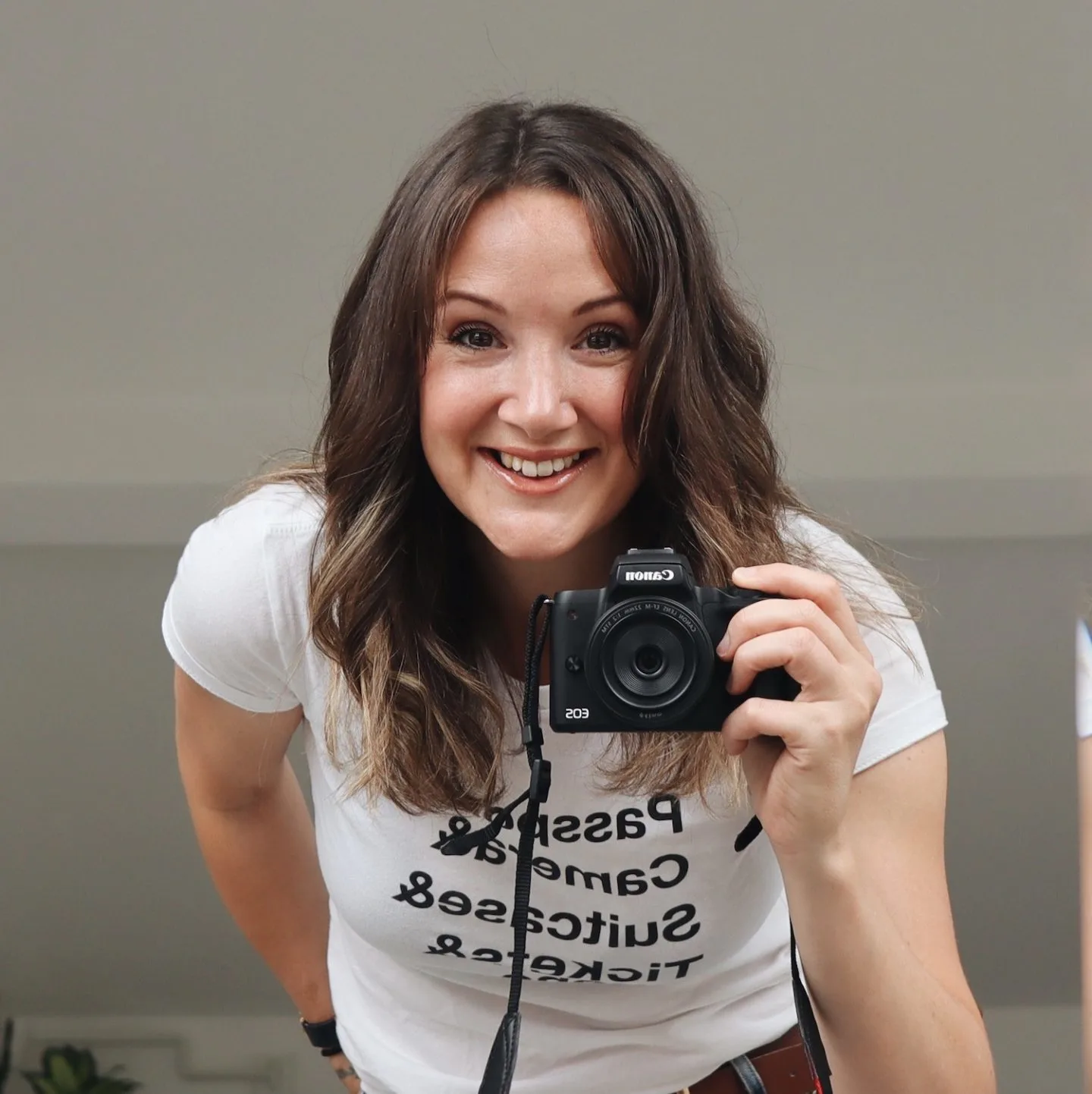 I'm a firm believer that the best person to take photos of children is a person they love. As a busy parent you probably don't notice the look in your child's eyes as they turn to face you and show you something they've just found. You're probably just horrified by the worm they've just dug up or the slobbery tennis ball they just found in a bush! But your child will be delighted and proud and they're looking to you with so much love and they're waiting for your reaction.
If you can snap a photo in that moment. Oh, it's gold!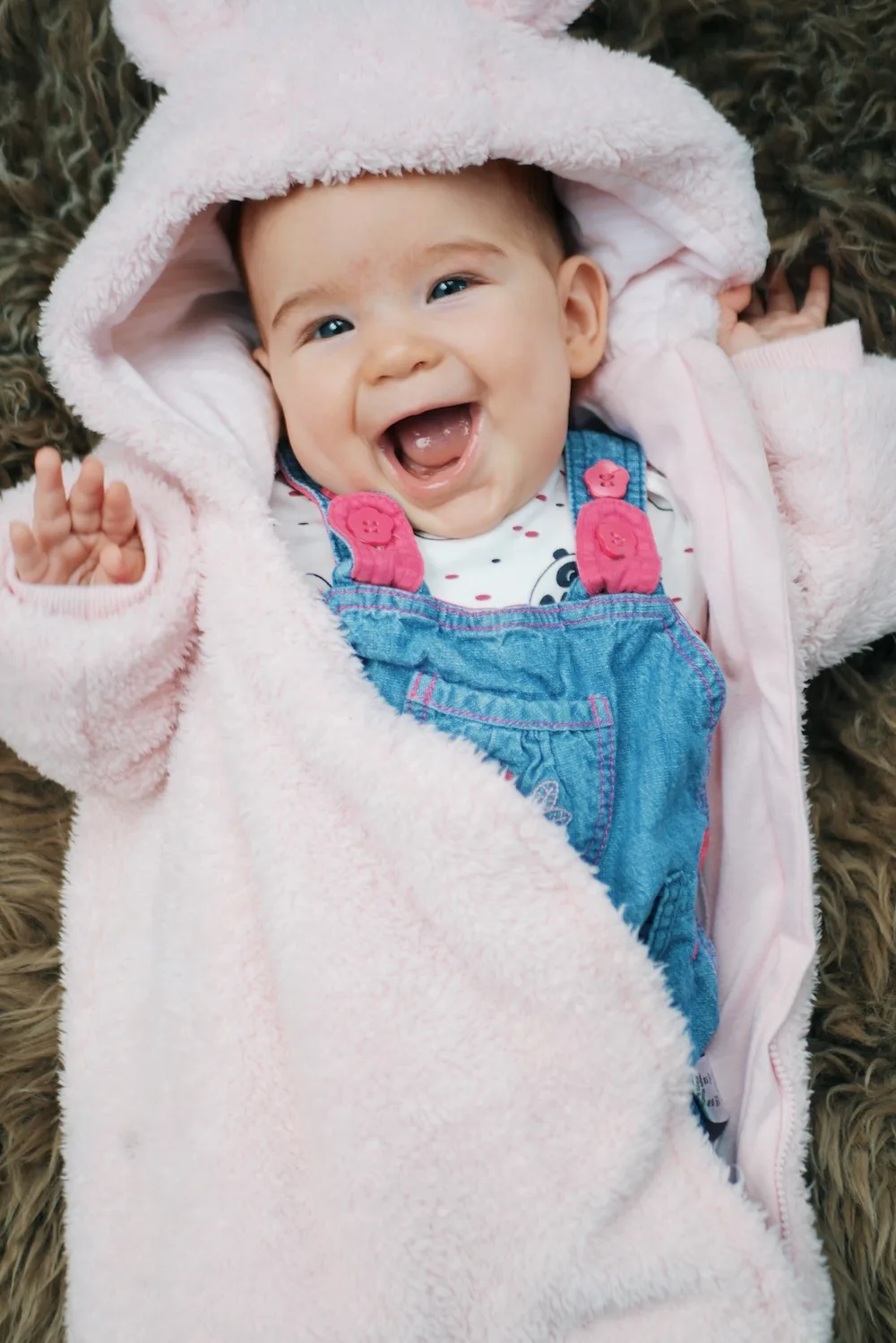 Young children don't hold back on their emotions when they're with people they love. They hold back with strangers which is why it's harder for professionals to get that natural photo. Yea, I'm talking about those school photos with backgrounds from the 1980's where children smile like they've got a knife held to their throat!
(Sidenote: The best professional photographers I've ever worked with have an absolute gift to make people feel comfortable. I think 90% of a photographer's skill isn't photography, it's making you feel comfortable with them. Shoutout to Mike O'Dwyer, Rosie Anne Butcher and Marie Lloyd who do this so well!)
Digital cameras do make a difference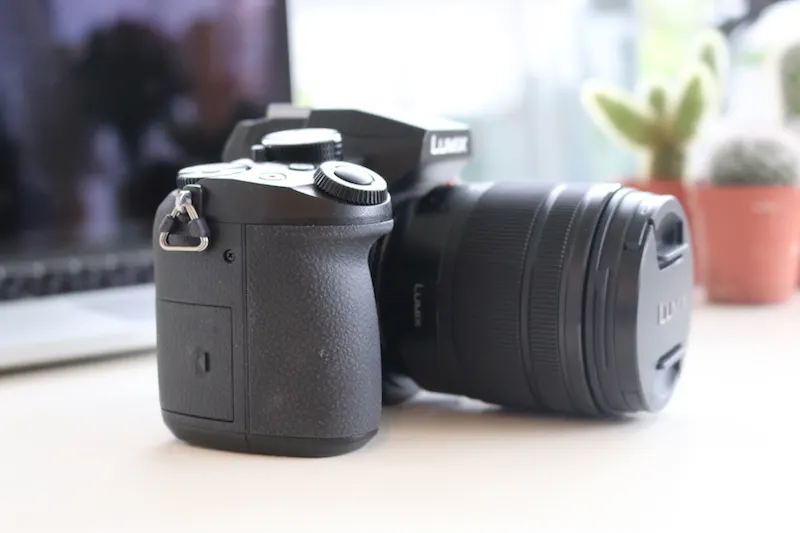 Now this is a controversial one because most people say, 'The best camera you can have is the one in your pocket', (aka, your phone!) and there are countless photographers capturing incredible images on their phones. It is possible but, generally, the best photo you can take is going to be on a digital camera.
Most people don't say this because digital cameras are expensive and it's off putting to be told you need to spend £500 at the first hurdle.
But I just want to be honest. The best photo you can take will be on a digital camera.
I mostly use a Canon M50 and I love it. I've got a couple of lenses for it but I actually mostly use the kit lens it came with. I like this camera because it's small and lightweight, so it's easy to fit in my handbag and always take out with me.
Sale
Another camera I have is a LUMIX G80 with a 25mm lens. This one can be a little trickier to focus (if I give this camera to Sam, the photos are nearly always out of focus) but the crispness of this 25mm lens is just dreamy.
Sale
Sale
I also like that the LUMIX G80 has a time lapse function, meaning it will continually take photos however often you set it to. This makes it much easier for you to get in the photo because you can put your camera on a tripod (or a wall or a bench or anywhere stable), set your camera to take a photo every few seconds and then jump into the photo yourself. You can use a bluetooth remote for your camera or use your phone to control it from a distance, but I personally find this to be fiddly and takes time when I really just want a quick and natural photos.
Cameras are expensive but the photos I've snapped with these cameras are absolutely priceless and I feel they're worth every penny.
It's all about the light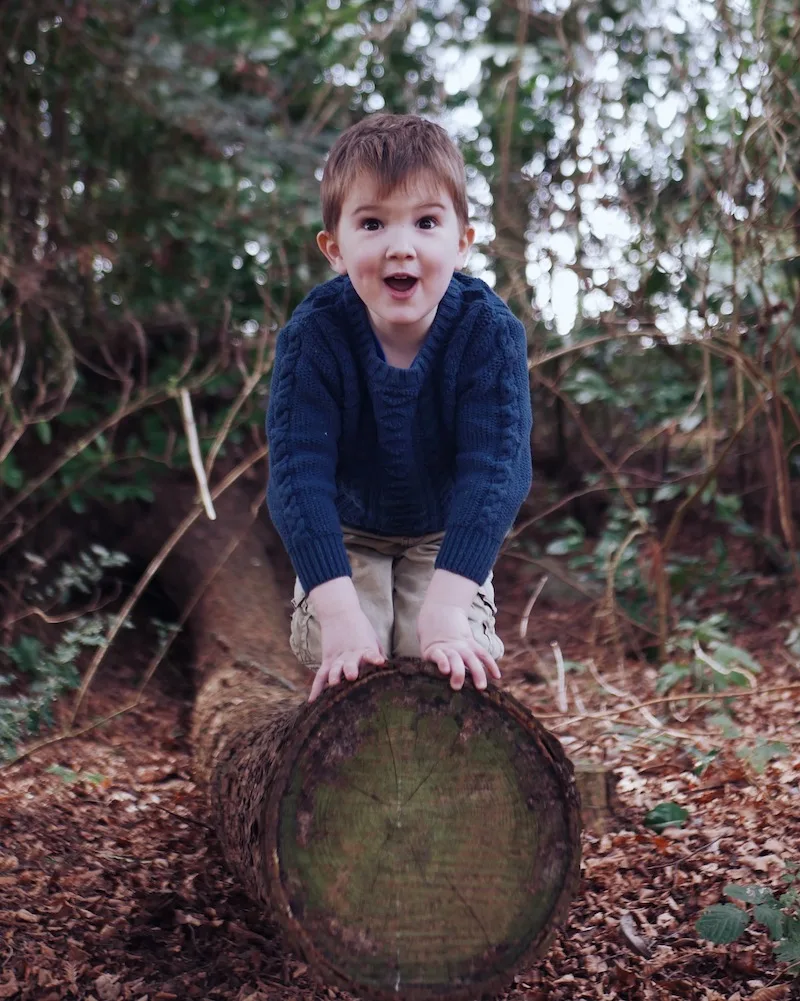 Lighting is probably the most important factor when it comes to beautiful photography. And the good news is that autumn lighting is just dreamy so now is a really good time to be taking photos!
Personally, I can't get to grips with artificial light and I can only take decent photos when I'm outside. That's why you'll notice that virtually all the photos I take are outdoors.
You'll get the best photos when your child is facing the light.
'Golden hour' is usually the best time of day to take photos. This is the time of day just before sunset or just after sunrise. It's when the light is soft and beautiful.
Midday is a really difficult time to take photos, particularly in the summer and when the sun is strong. It's easier if it's cloudy because you don't get that harsh, strong sunlight which isn't flattering for even the most beautiful little faces.
The 100/1 rule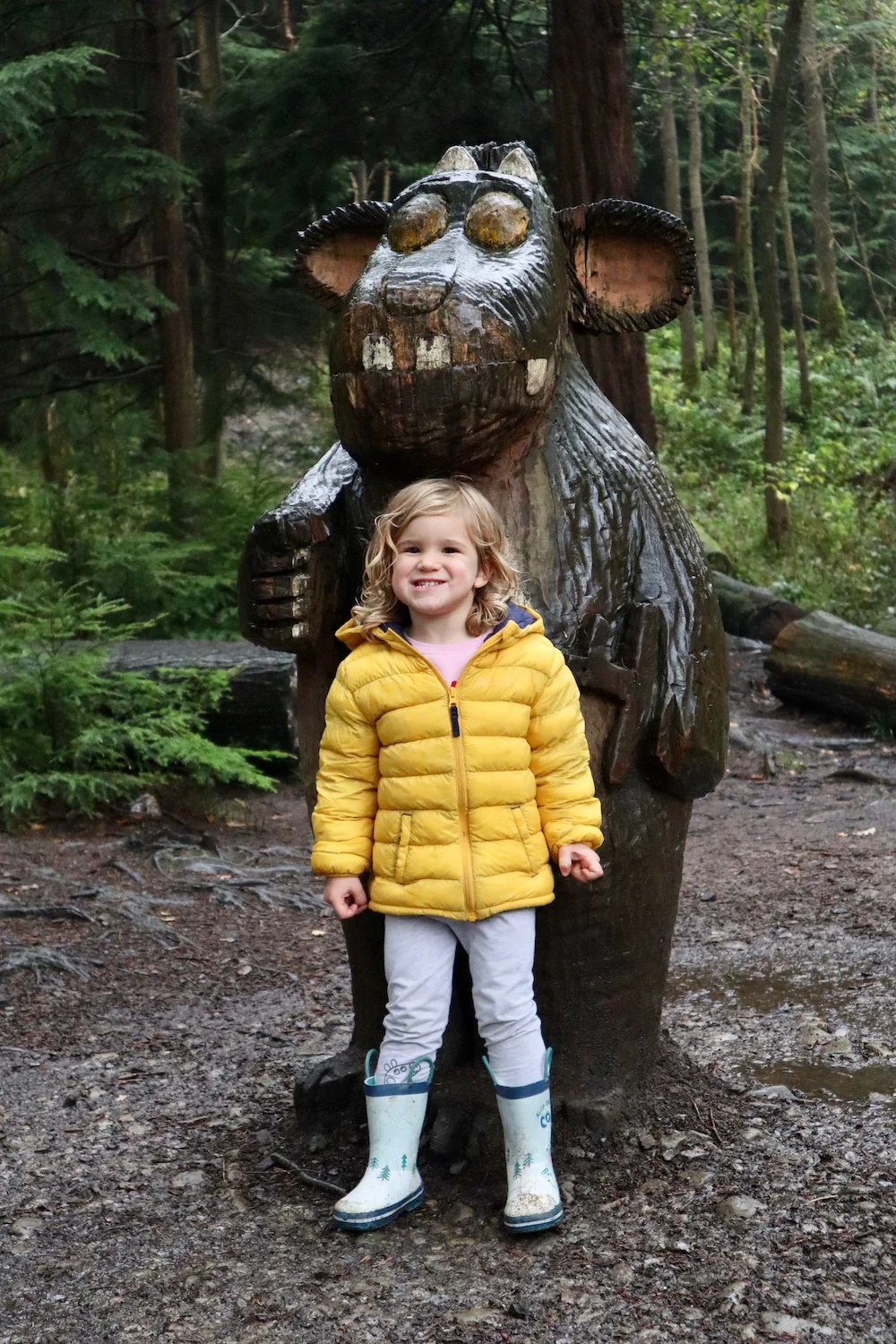 I don't know if this is a real rule. I've just made this up.
Basically, if you take 100 photos you're going to get at least one good one.
As you get more experienced, that number is going to change. I'm probably at about 30/1 at the moment.
But don't let that put you off. You're only looking for one beautiful, joyous photo anyway.
I wanted to highlight this to let you know that I don't just whip out my camera and snap one great photo and then put it away again. I take hundreds!
I also think that when you're only trying to get one good photo, there's less pressure and you can enjoy taking photos rather than feeling frustrated that you haven't got a billion great ones.
If you only take one great photo a month, you're still going to have a gorgeous collection of photos when your child is older.
Gorgeous photos don't just happen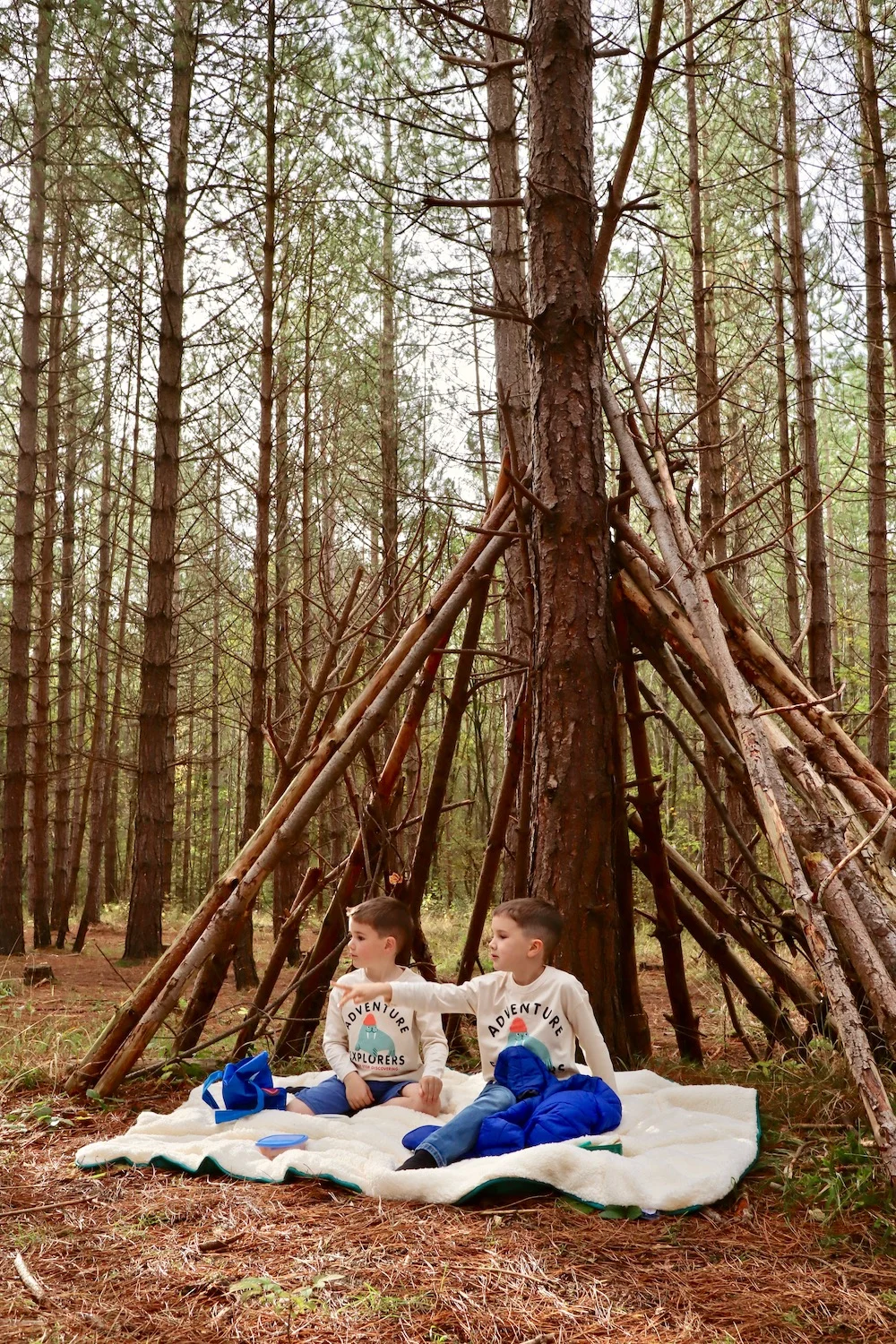 OK, sometimes they do but most beautiful photos are planned.
It's not a coincidence that we've ended up in a beautiful location when the weather is perfect and it's the perfect time of day for beautiful lighting. Oh and my kids are all clean and happy and wearing cute outfits. Oh and I just happen to have a fully charged camera with a clear memory card. And oh look, I happen to have a pocket full of sweets to make them smile.Oh and there's a picnic blanket in my bag and a load of snacks and the blanket matches their jumpers perfectly. What a coincidence!
It seems like a coincidence to them (and usually to my husband) but this has all been planned since I saw the weather report last week.
Plan your location and background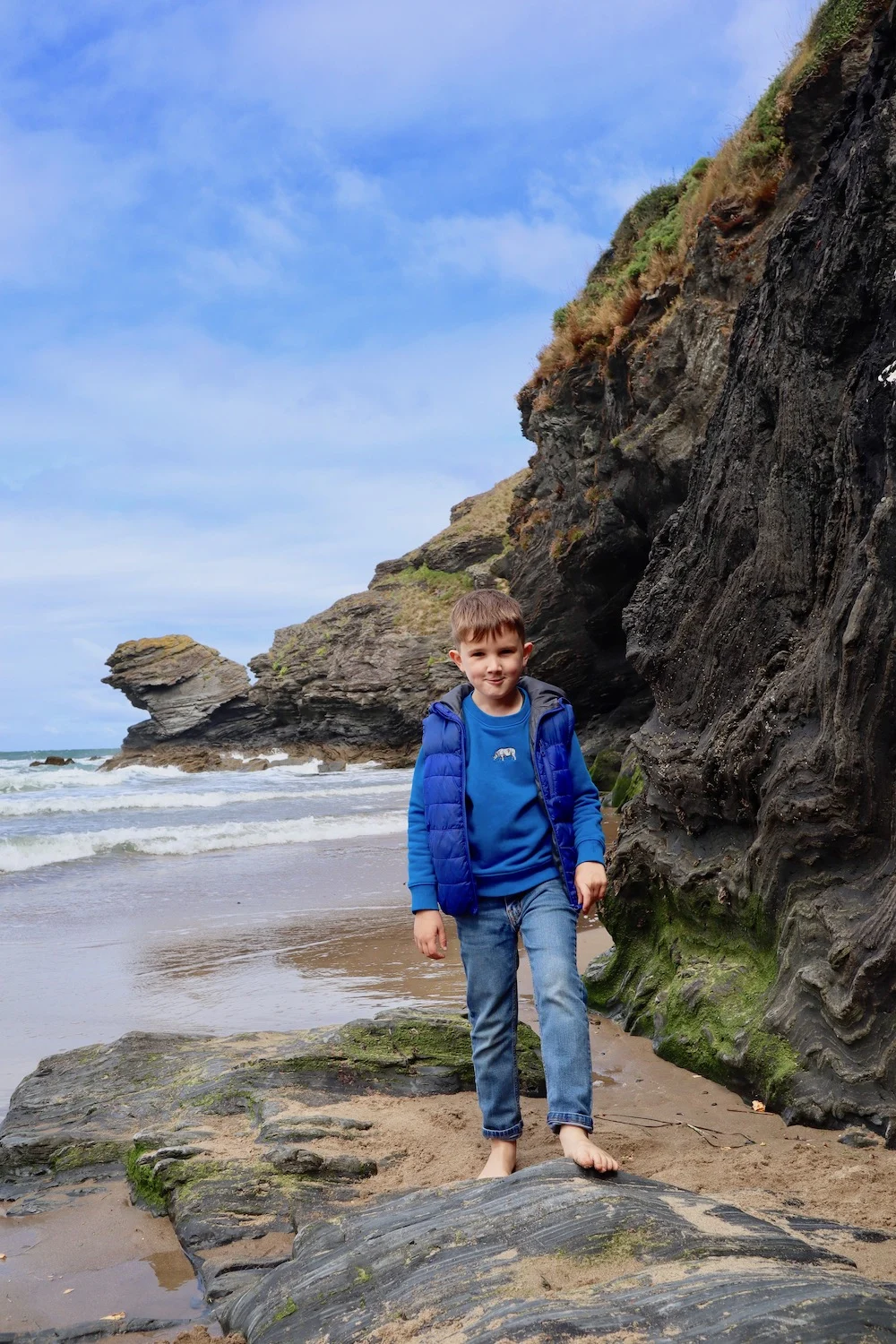 A huge part of a nice photo is the background and it's something lots of people forget about.
You could have the most beautiful photo of your child…but there's a wheelie bin in the background! Or there's an ugly railing or you've got half the pram in the picture.
I know you're going to be mostly focusing on your child's face but don't forget about the background too.
This is why I really like taking photos out in nature, especially in the woods. The only thing in the background will be trees and I don't need to worry about ugly things like railings and bins and sign posts!
When you've found a location that works for you just keep going back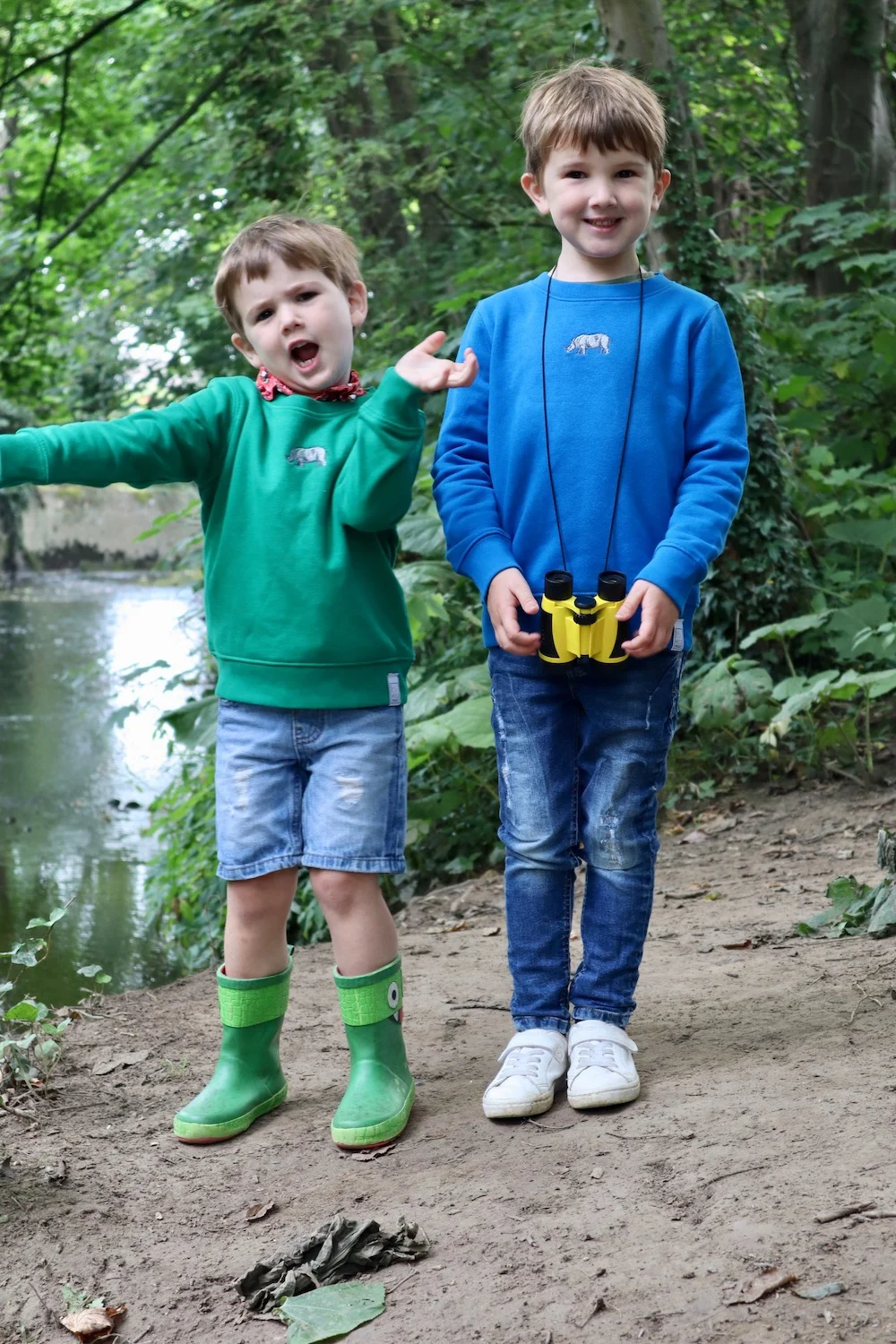 If this feels like a lot of effort to be planning location shoots, just keep going back to the same place.
Whether it's a local park or a nature reserve or a forest or there's one particular corner of your garden that looks really pretty, just keep going back there.
It's much easier to photograph kids in environments where they feel comfortable and confident. And you'll also feel more comfortable and confident if it's somewhere you're familiar with too.
Don't forget to focus and clean your lense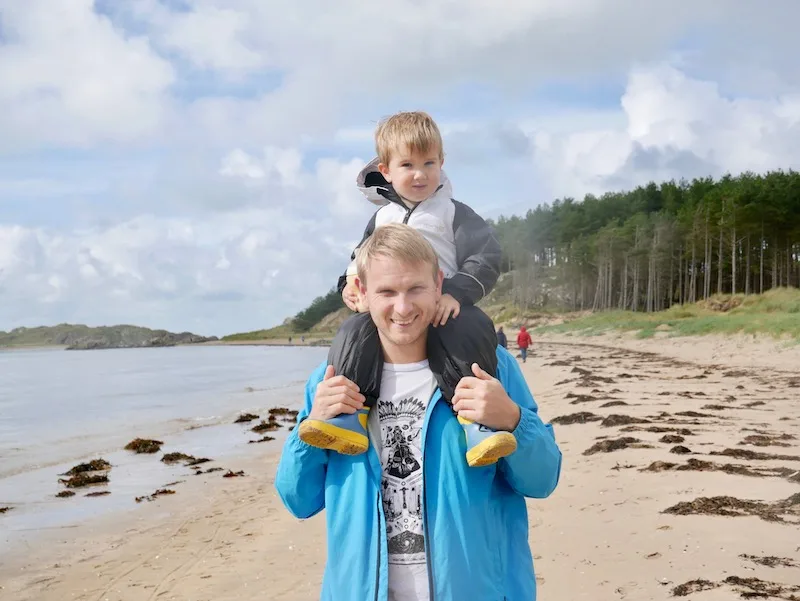 Most cameras have a function that will automatically focus on faces, meaning faces will be crisp and clear, but it isn't 100% reliable – especially if you have dirt on your lens!
There is nothing worse than getting a photo home and seeing it on your computer and realising your child's face is just a little bit out of focus. It'll be slightly blurry and the photo will be completely ruined.
You can usually select the focus by tapping on the screen of your camera or by half holding down the shutter button.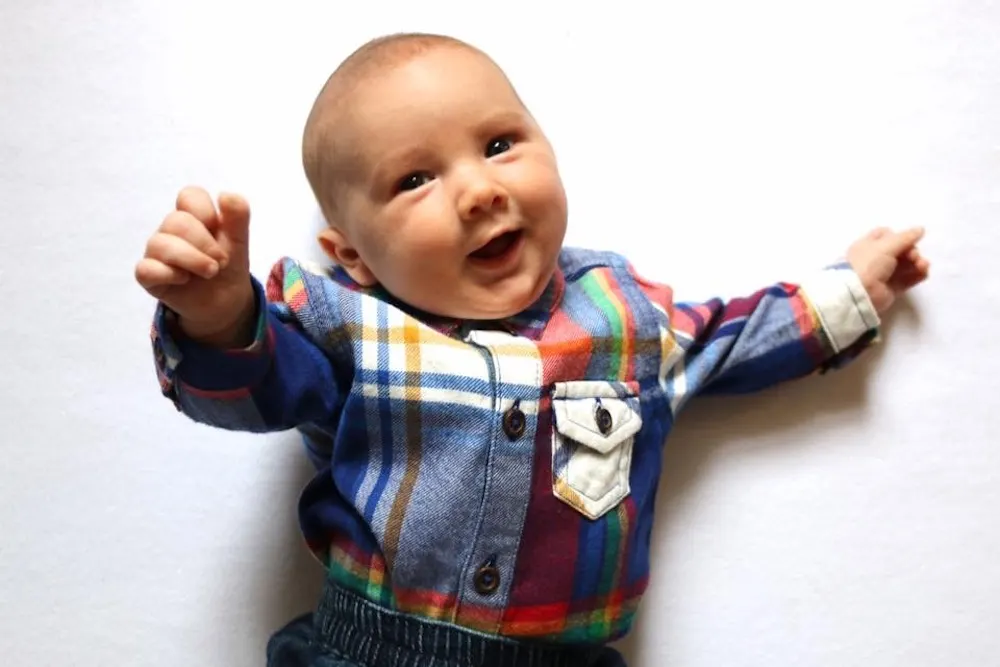 Let your kids be themselves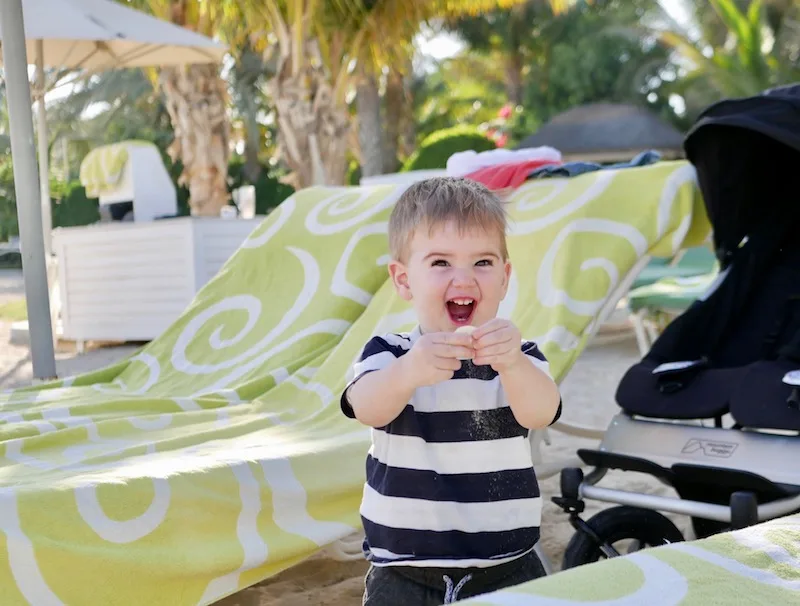 The biggest mistake you can make when taking photos of your kids is trying to force them to do anything they don't want to. Whether that's wearing something they don't like, posing in a way they don't like, visiting somewhere they don't love or even standing near their sibling who they're currently hating.
If you let your kids be themselves then they're going to be happier and that shines through in the photo.
Be an observer, not a director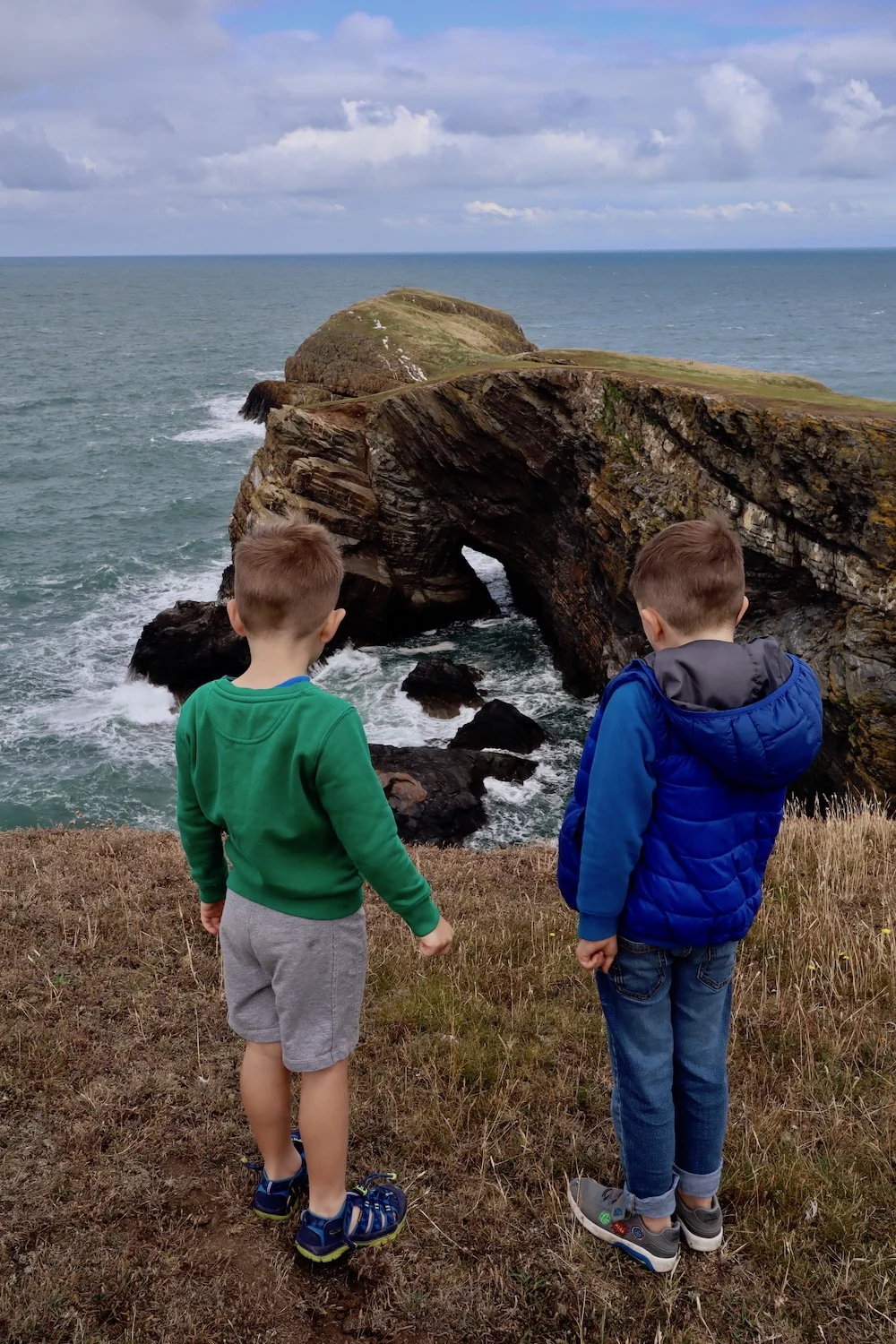 You don't need to tell your kids what to do or ask them to pose in a certain way. Just sit quietly and observe them with your camera.
I never get nice photos if I ask my kids to pose, but if I just happen to be sat nearby then I can snap lots of lovely ones while they play.
Stop as soon as they ask you to stop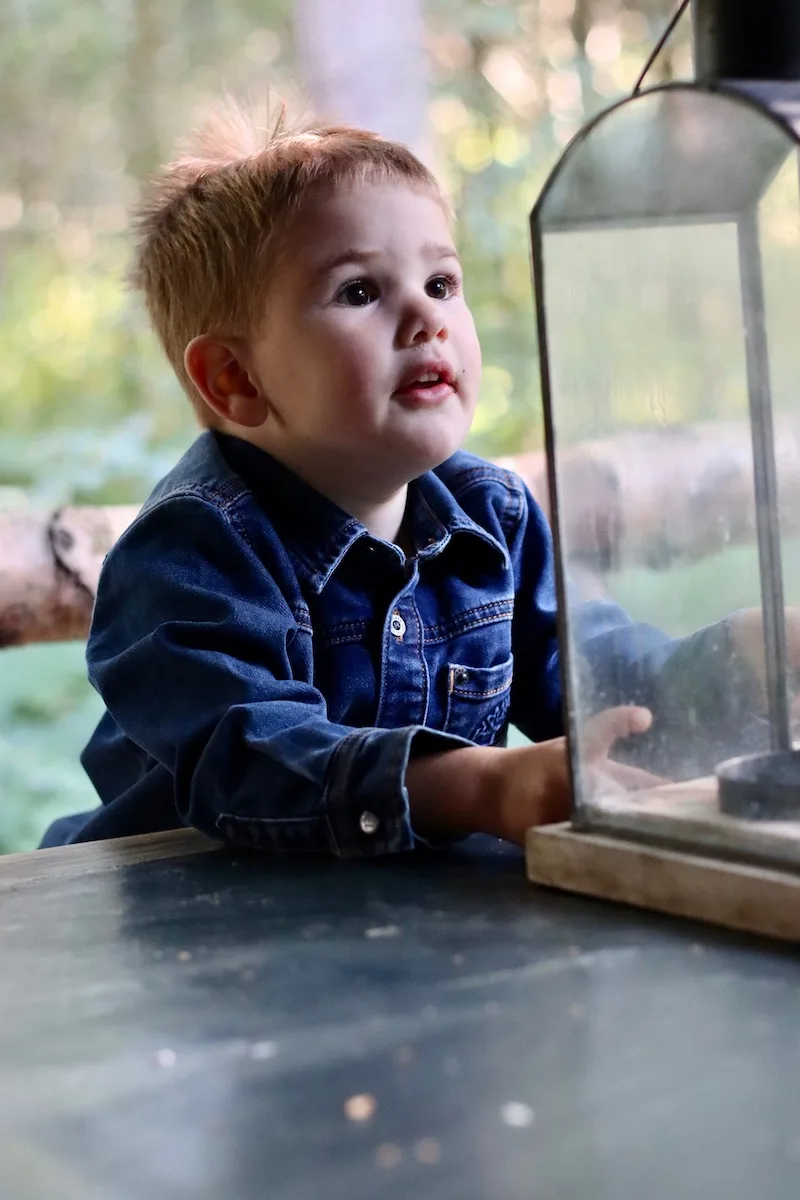 You've got to respect your kids boundaries when it comes to photography. As soon as they ask you to stop or they start getting mad or bored, put the camera away. You're not going to get any nice photos once they're frustrated with the situation anyway.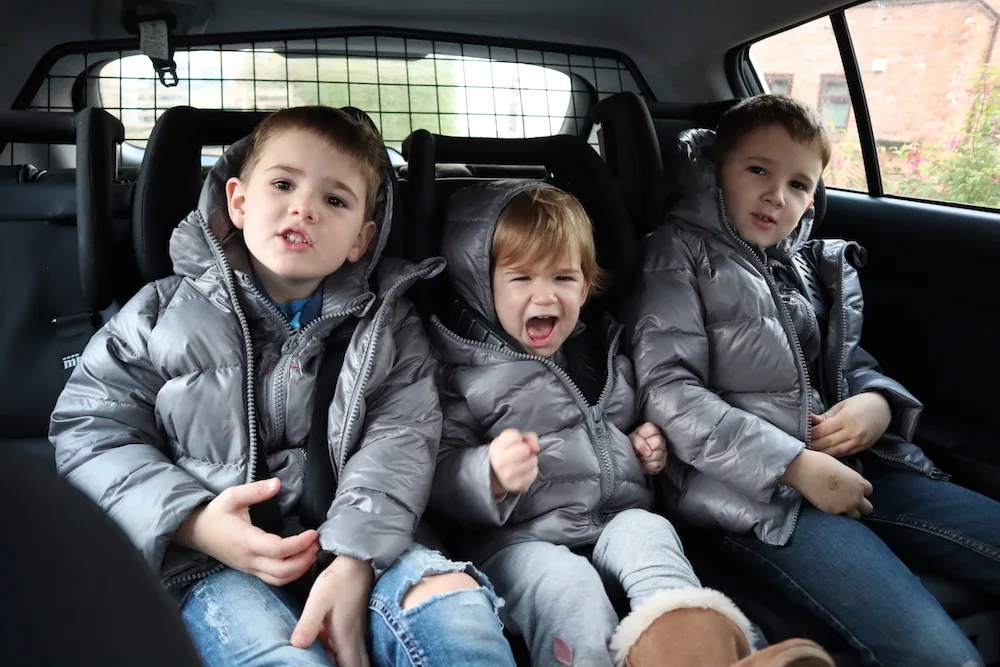 Show your kids all the photos when you get home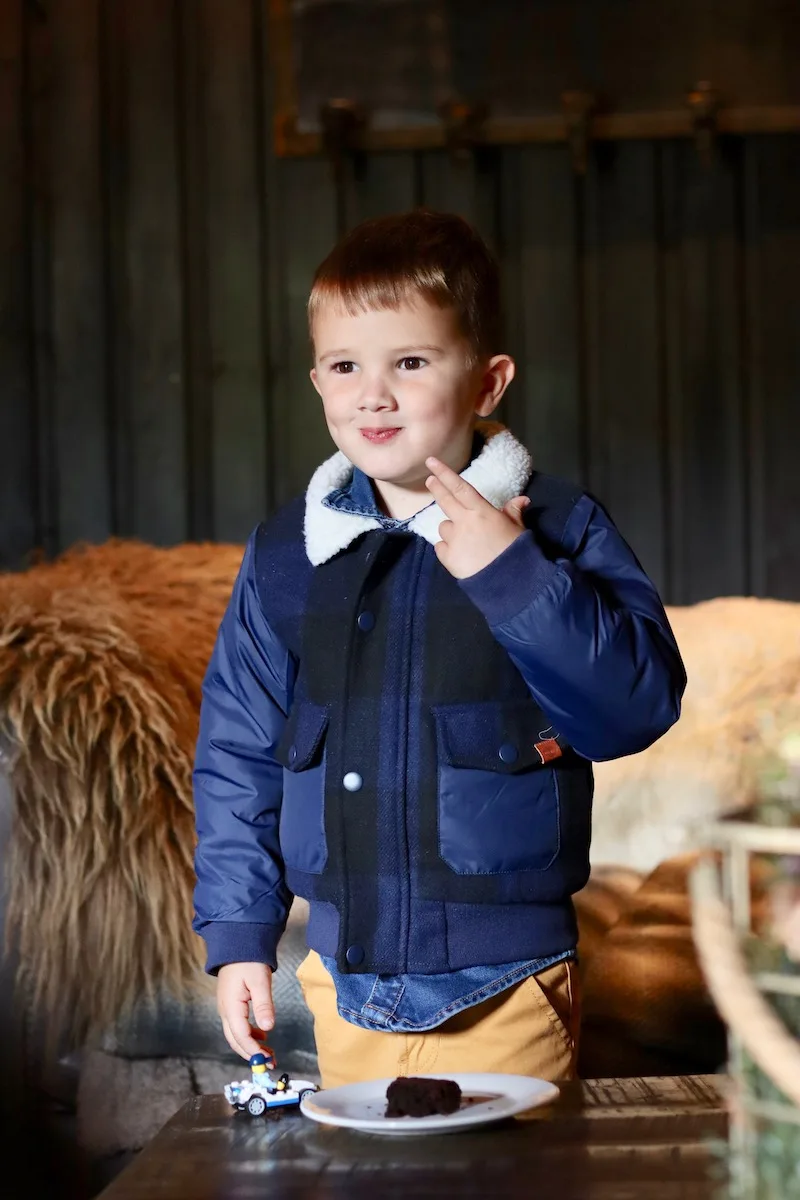 My kids love seeing the photos I've taken so I always spend some time showing them each one. This makes them a bit happier to have their photo taken in the first place and gets them a bit more involved in the process.
It also means they don't ask to see every single photo I take while we're out!
Don't forget to get in the photo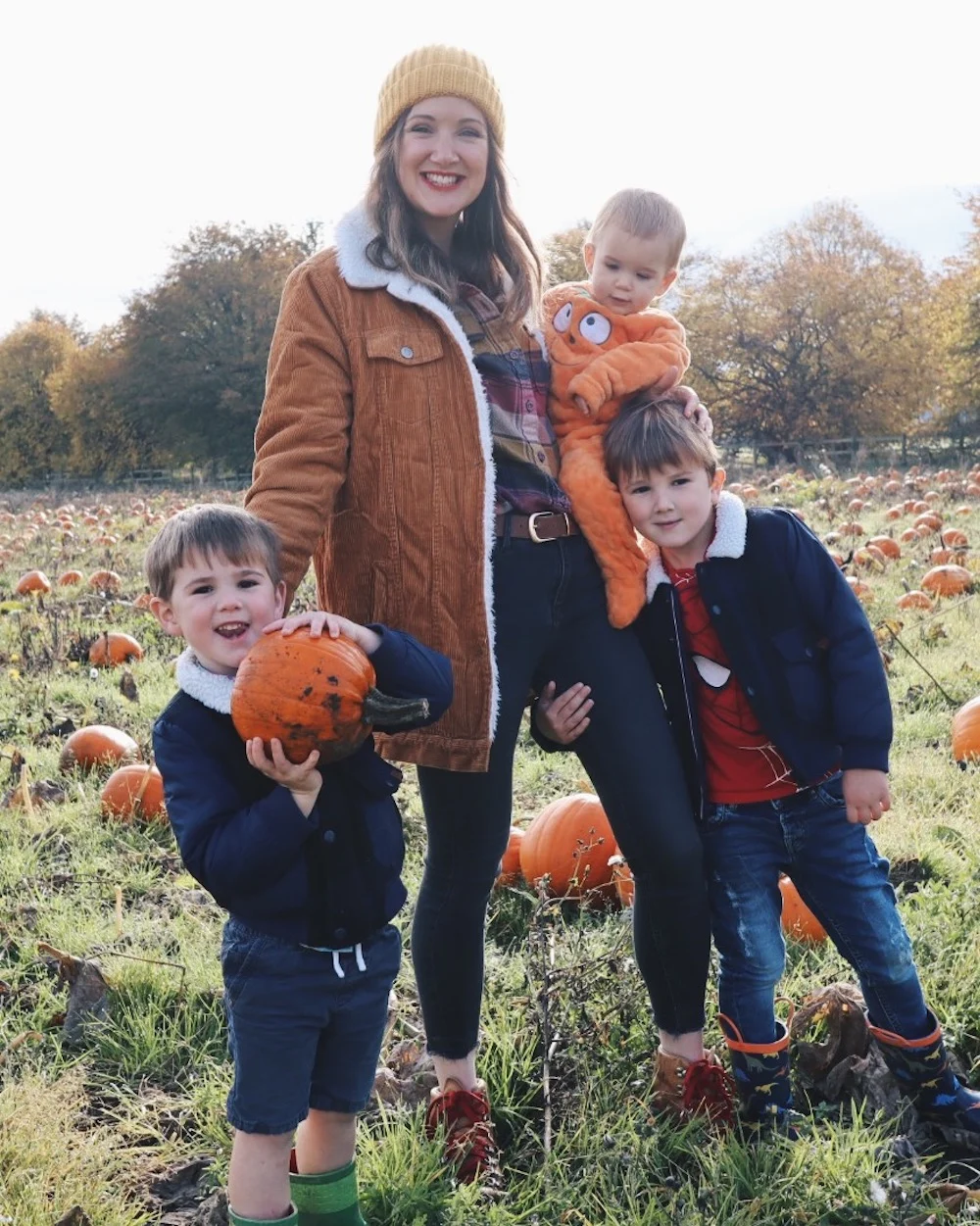 Most people hate seeing photos of themselves. It's OK, that's normal! Nearly everyone hates them.
But you will never, ever reget taking photos of yourself with your children.
You don't need to blow it up and put it on the wall. But keep them safe.
Your children will love to see these photos (whether it now or in 50 years time) and you will treasure them for a lifetime too.
I also like to remind myself that I'll never look as young as I do today! When I look back on photos that I previously hated, I now love them. Even the photos where my kids are babies and I look exhausted and puffy with a squishy post-birth belly, I now love them. They bring back so many memories (both happy and sad) and these are moments I don't want to forget.
To take photos of myself I'll usually put my camera on a tripod and set up the shot. Then I'll connect my camera to my phone and control it from my phone. I use a 2-second delay so I've got time to click the shutter and hide my phone somewhere! I either do this or I use the time lapse function (mentioned above) on my Lumix camera.
A little tip for taking photos of babies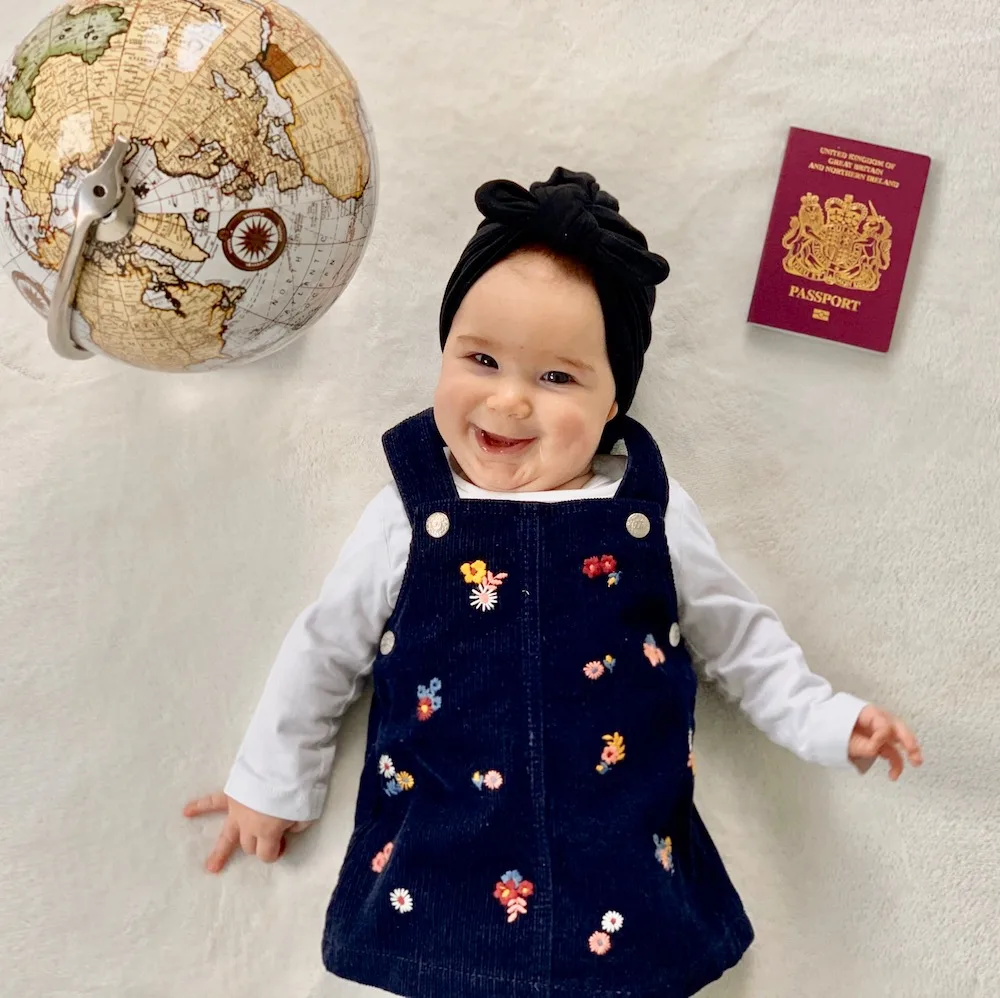 If you're struggling to take a photo of a baby, one of the easiest things to do is to lay them down on a plain blanket near to a window and stand over them as you take photos.
As babies get older they'll listen for the click of your camera and look towards it.
This is another example when parents are the best people to take these photos because a young baby smiles for their mum in a way they don't smile for anyone else.
Don't over edit your photos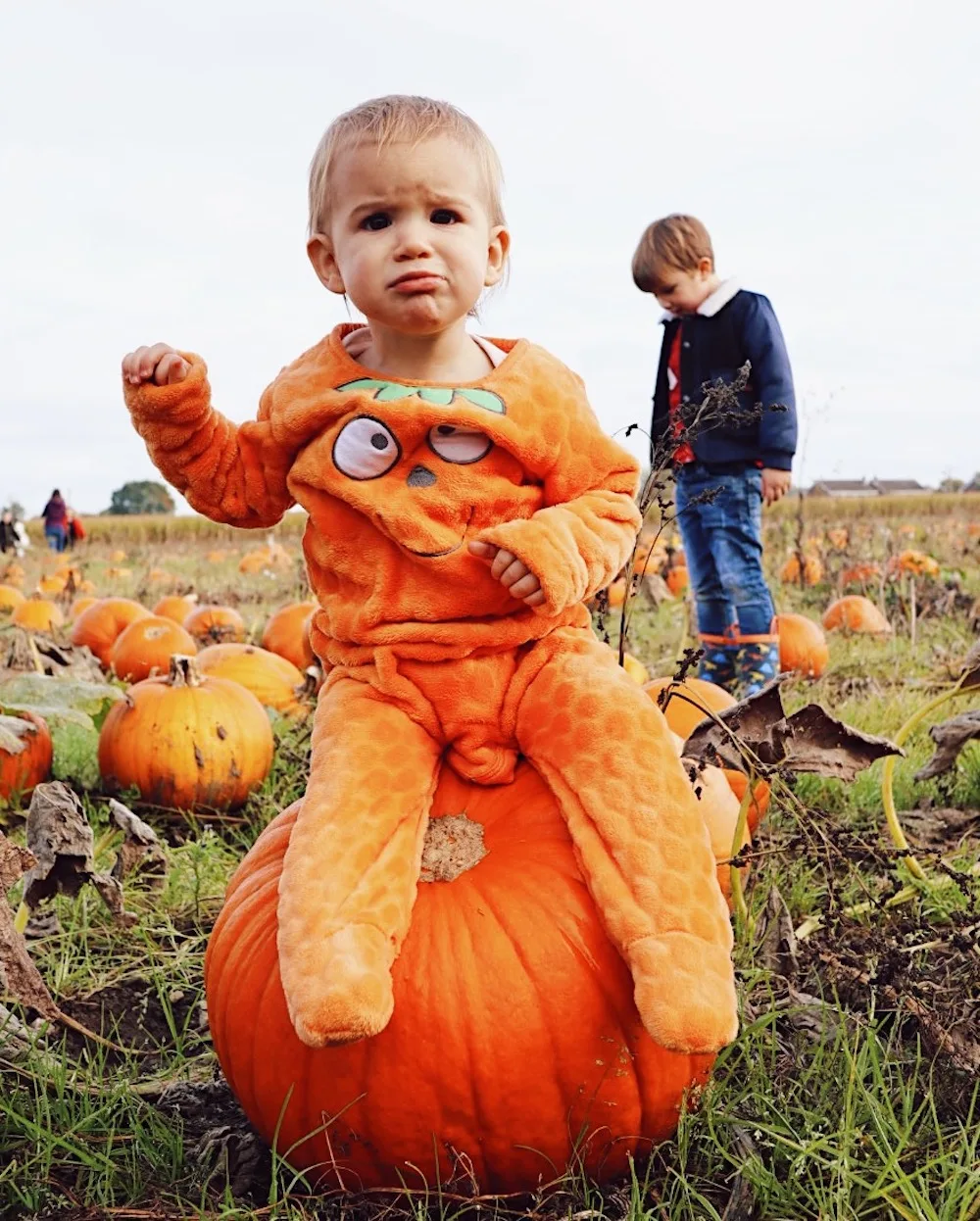 OK, you can over edit if you want but be sure to keep the originals. Photo editing trends change and if you edit a photo to whatever is trendy now, the photo will look outdated in the future.
Remember when filters and high saturation were trendy? Yea, we're all regretting that now.
I edit using VSCO app on my phone. I usually just brighten them up a little using the exposure setting but sometimes I'll add a filter too.
Enjoy it!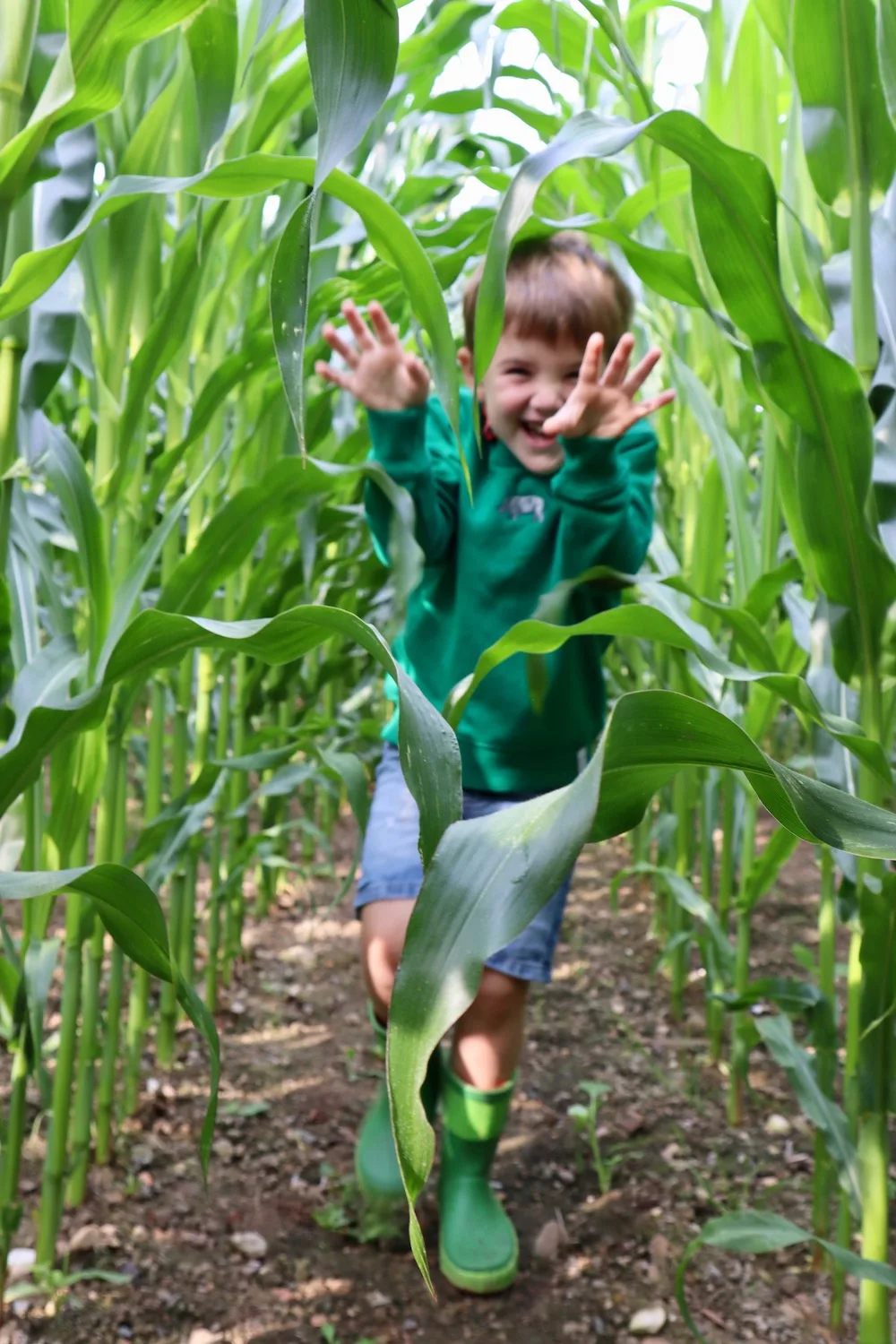 And finally (if you've made it this far, well done!) just enjoy it. Have fun, be creative, use photography as an opportunity to be mindful and focus on the beautiful little details in your life. Great photos don't need to be perfect. Sometimes the best ones are actually wonky and out of focus and taken on your iPhone! But they capture a little moment of joy that you can treasure for a lifetime.
And put your camera away as soon as it stops being fun for anyone!