If you're looking for a Christmas gift for children aged around 3-12 then I've got a great suggestion for you today. It's the Yoto Player or Yoto Mini, a screen-free portable audio player.
A Yoto Player and the Yoto Mini is a bit like a modern day walkman! Instead of CDs you insert cards into the device and play stories, music, podcasts and activities like yoga or even baking. There are two devices to choose from, the original 'player' and the newer 'mini'. As I'm sure you've guessed, they are very similar but the mini is a smaller and more portable version. Today I'll be reviewing the Yoto Mini but much of what I'm talking about applies to both devices.
Both Yoto players are award winning devices inspired by Montesorri parenting.
My kids have been using the Yoto Mini for just over a month now and they love it. My children are aged 7, 6 and 3 and it's something they all like to use.
My daughter, Alba (3), likes it for nursery rhymes and Peppa Pig stories.
Joseph (6) likes to listen to fun and factual stories to learn about things like dinosaurs, animals and outer space.
George (7) listens to the daily podcast and likes the Marvel and Star Wars stories.
It's rare to have a toy that all three of my children enjoy using. Not only is it fun but many of the cards are educational and it's an engaging screen-free device that keeps them off their iPads.
A similar device is a Toniebox which I've also reviewed: Toniebox review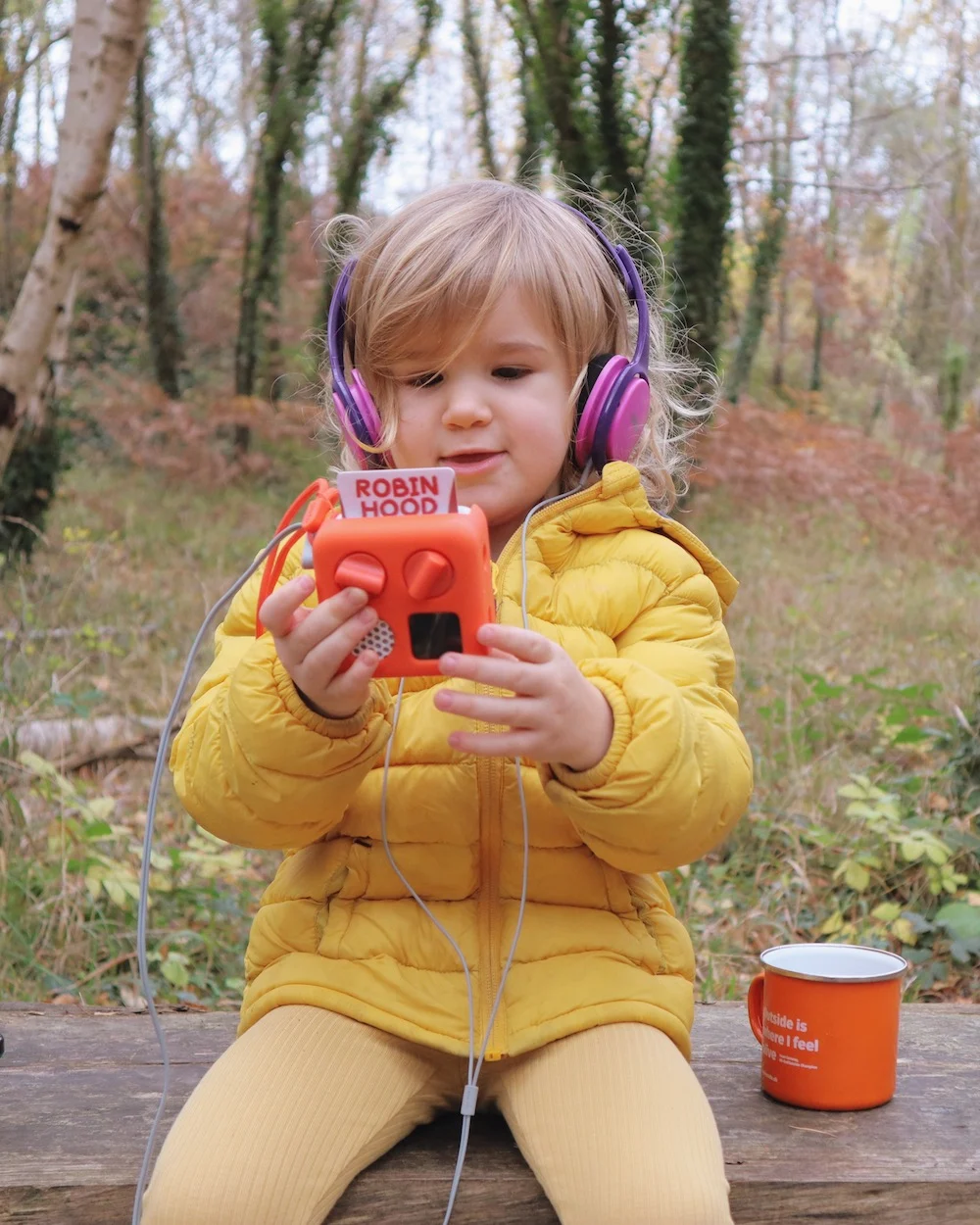 There are over 700 cards to choose from you Yoto devices. There are even cards to help little ones learn such as maths, language and phonics as well as history and nature. There are other cards that will help children to sleep, get children moving and there's even a topical kid's podcast discussing weekly headlines from around the world.
The cards are a similar size to a credit card and they easily slot into the device and begin playing. It's easy enough for even young children to select and change the cards and it's a fun, visual activity for them to choose what they'll listen to. You can listen to cards via the device speaker or plug in headphones.
It has child-friendly buttons to increase the volume (the speakers are surprisingly good for such a tiny device!) and skip forwards and backwards in the content. It also has bluetooth so you can connect it to your phone and use it as a speaker for any music or content you have on your phone.
You can also connect the Yoto Player to an app on the parent's phone or tablet and control the device from there. You can actually store all of the story cards you have within the app and play them directly from the app, so it isn't a disaster if you leave the house without your child's favourite story!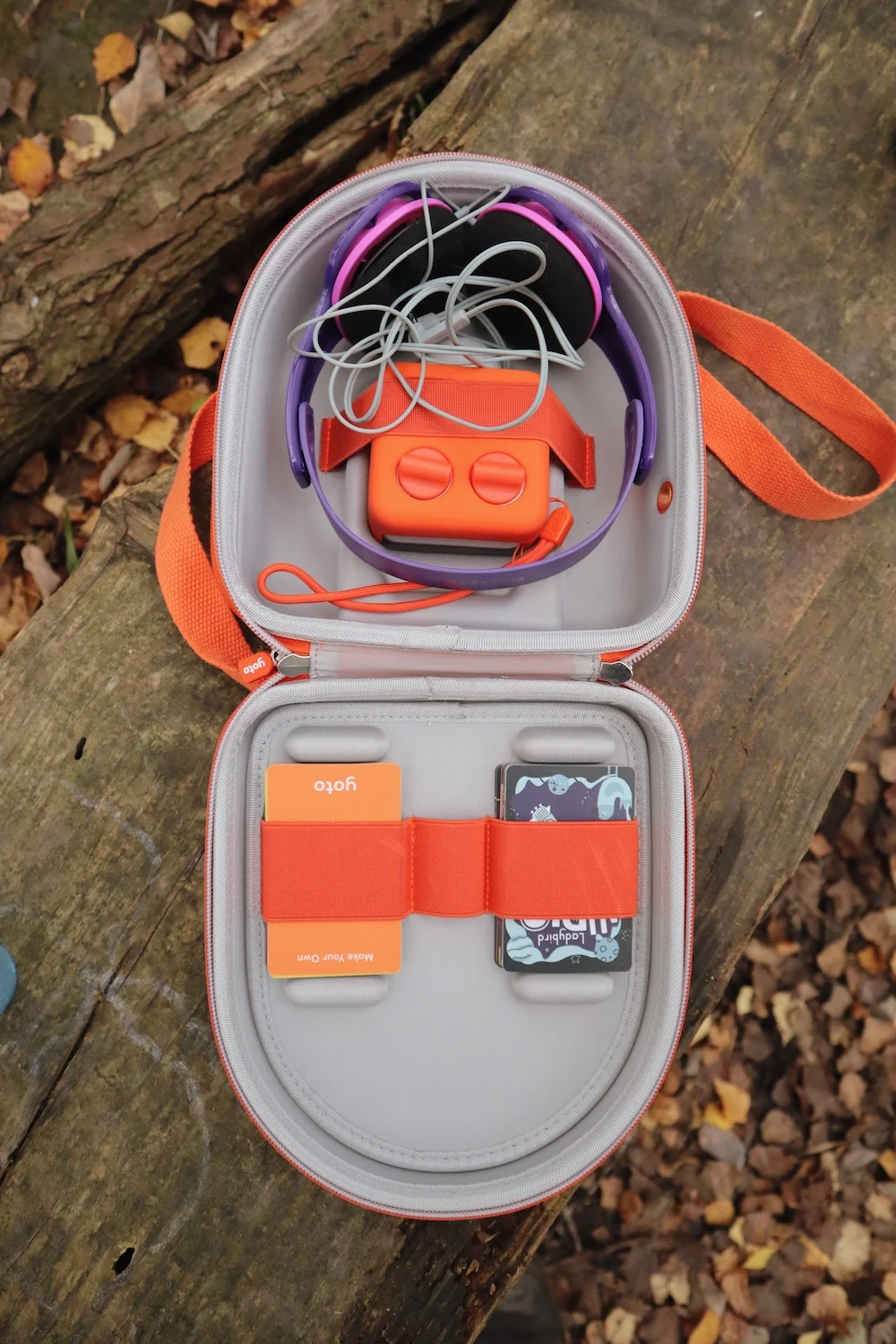 Distraction-free (and screen-free!) audio
My favourite thing about the Yoto devices is that they're completely distraction-free.
There are other devices to play audio for children, such as phones, tablets and handheld consoles, but they also do a million other things that suck kids in and turn them into Screen Zombies.
I'm not against children having access to tablets at all but, in our family at least, screen time definitely needs to be monitored or my kids would sit and play on an iPad ALL DAY. If I left my kids to listen to an audiobook on their iPad, they would definitely get distracted and end up playing games or watching YouTube. We also prefer to avoid screens at bedtime so listening to audio is a great alternative on those nights where they're just not quite ready to go to sleep.
The Yoto Player doesn't do anything but play the audio cards. And they're cards you've already bought for them, so there's no danger of you leaving and coming back to find your children listening to something inappropriate!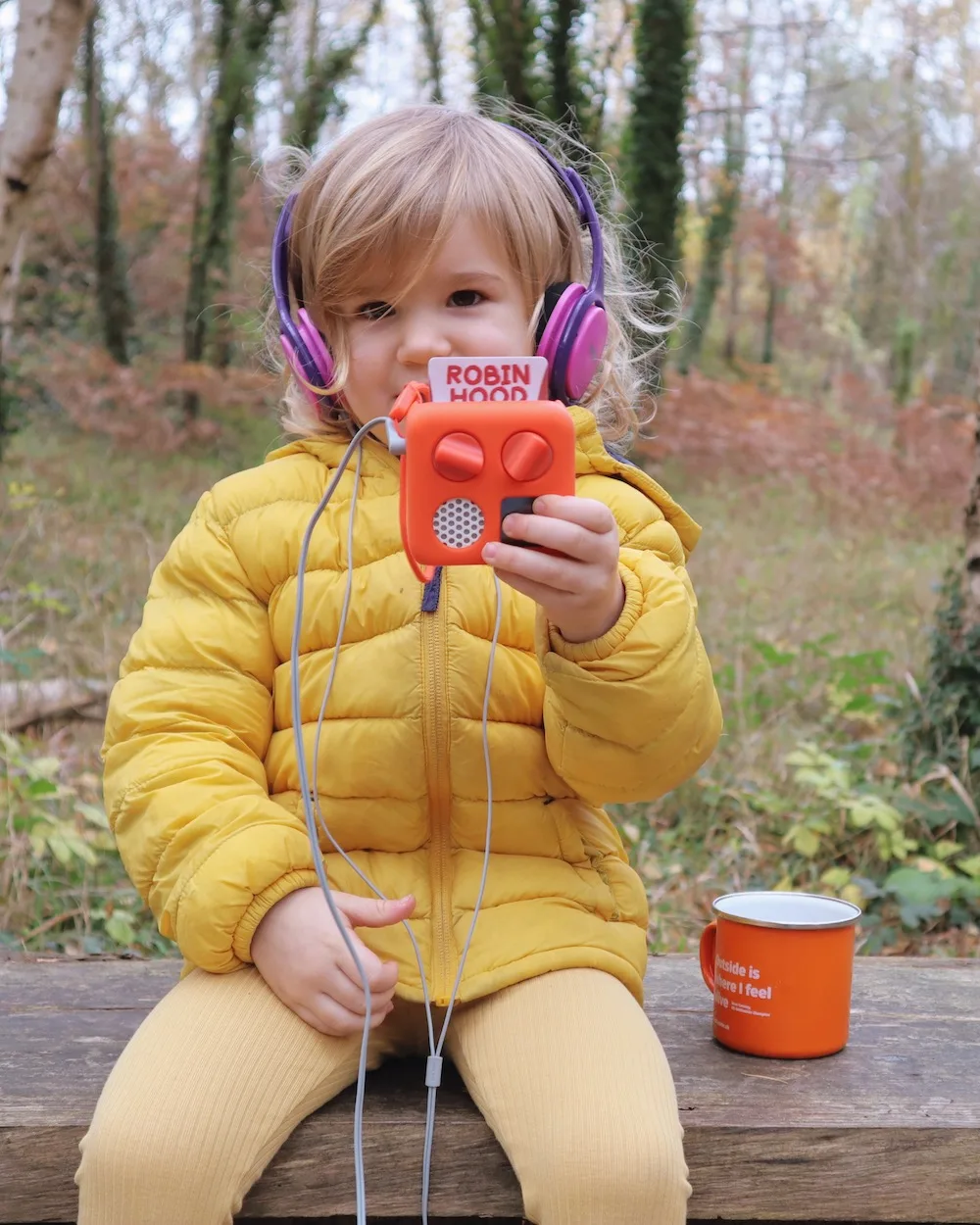 WiFi free audio!
Another massive benefit to the Yoto Mini is that you don't need wifi to use it. You'll need wifi to initially set it up and the first time you play a new card, but after that you won't need wifi.
The Yoto Mini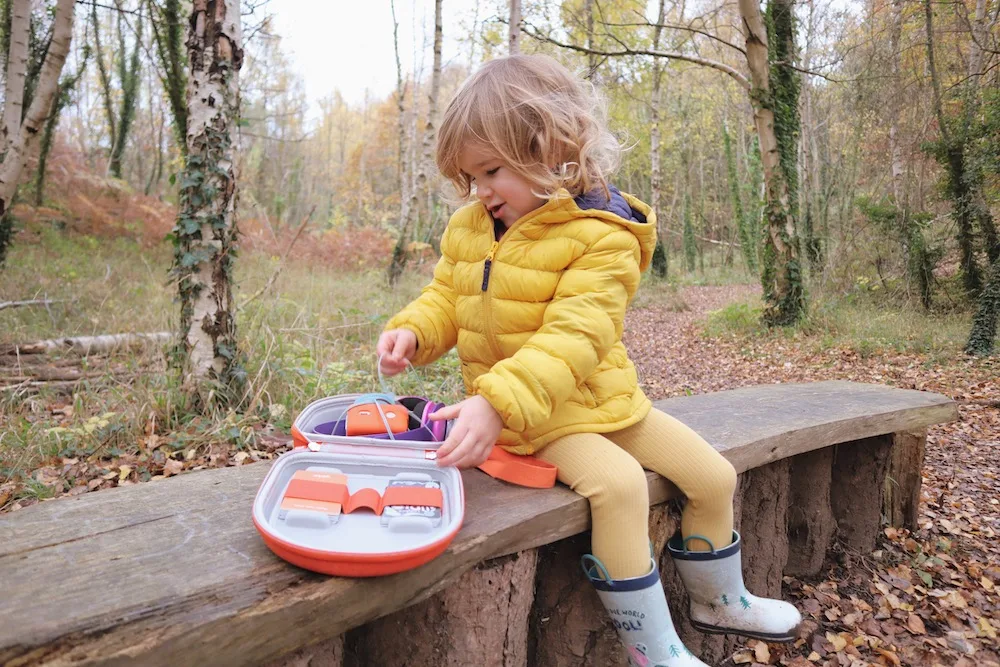 I opted for the Yoto Mini because it's small and portable and more practical for travelling. It's also really well priced at £59.99 and it has an impressively long battery life at 20 hours!
Would you buy a Yoto Mini or a Yoto Player?
I would 100% buy a Yoto Mini. The audio quality on it is amazing and the smaller size means it's easy to use at home and when you're out and about.
The larger Yoto Player does have some extra features such as:
A night light
A magnetic dock for easier charging
But as most children probably already have a nightlight, I feel the portability of the Yoto Mini makes it a much better option.
Yoto Cards
I am really impressed by the huge range of audio cards available and I love that it's not just all about the stories but about activities and learning too. I've just ordered a baking card to make Rainbow Biscuits. It's narrated by John Whaite who won The Great British Bake Off so I'm excited for my eldest son to try this. I'll let you know how we get on!
Some of the cards seem quite expensive while others feel like a bargain. While the price for cards doesn't seem too bad when you're buying one or two, it will start to add up.
You can join the Yoto Club for £9.99 a month, or £8.25 a month if you pay annually, and that gives you two new cards a month and 10% off additional cards. This is actually really good value. I pay a monthly subscription to Audible (Amazon's audiobook service) for my own adult audiobooks and I pay £7.99 a month and that gives me one book per month, so £9.99 a month for two children's books feels about right.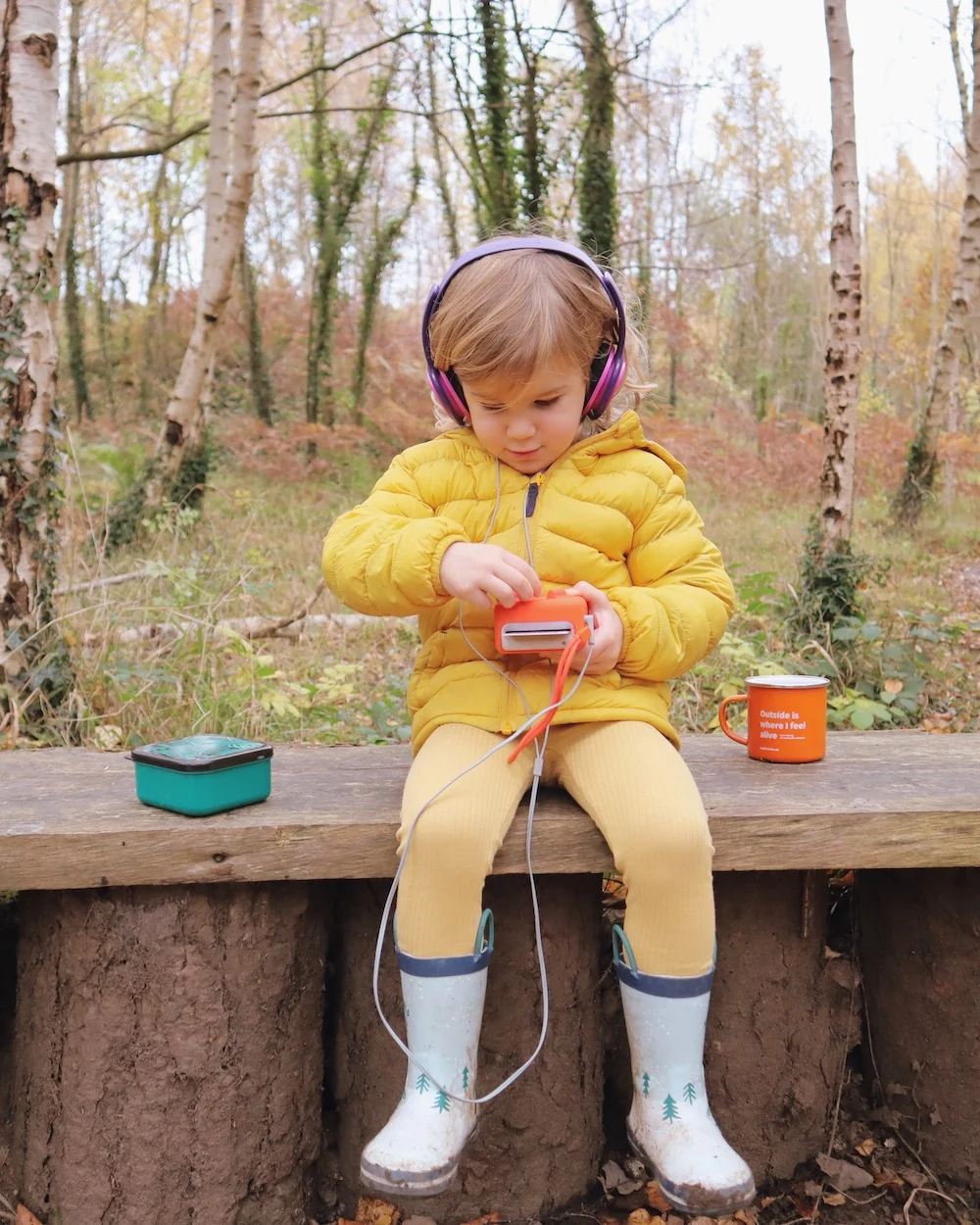 Make your own card
A really nice card feature is the Make your own card which allows you to record your own audio and save it to the card. This isn't something we've actually done yet but I imagine it would be lovely for loved ones to record a bedtime story.
Yoto cards to encourage independent reading
If you're trying to encourage your kids to read independently, it's great idea to buy Yoto Cards for books you already own. I've ordered some Roald Dahl cards and Julia Donaldson cards. They'll be Christmas presents for my boys so they can read along with the audio.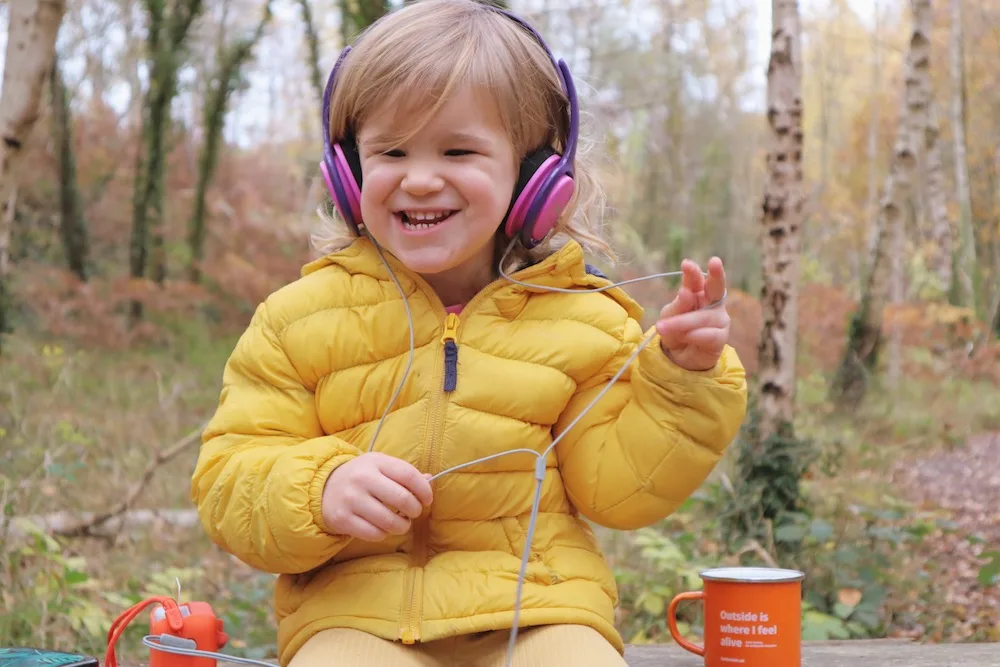 Are the Yoto Accessories worth buying?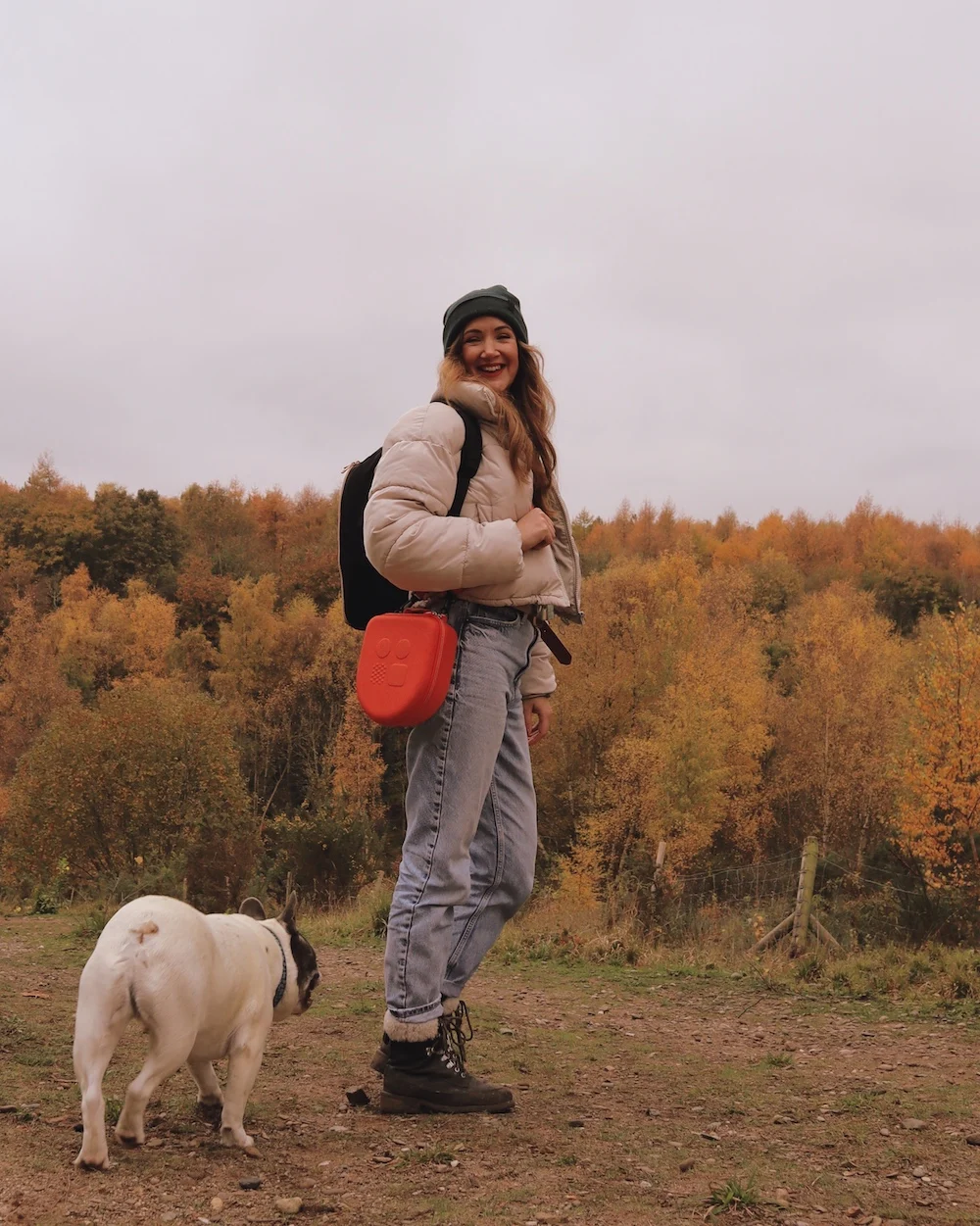 We have the Yoto Mini Travel Case and the Mini Adventure Jacket. Both of these are really nice accessories. The jacket is a silicone jacket that comes in lovely colours and it slips on and protects the device. They're great quality, protect the device and the travel case keeps all those cards neatly organised.
While I do like the accessories, I wouldn't say they're totally necessary. I find the Yoto Mini Travel Case is actually much bigger than it needs to be and there are smaller non-Yoto branded cases available on Amazon such as this one below…
The Yoto Mini is great quality and can handle a few bumps and drops without the help of the adventure jacket. The jackets do come in different colours though so they can look pretty and help your kids personalise or identify their device.
You will need to think about some kind of storage for your cards. There's a 20 card pouch available but I think without the travel case our cards would get lost!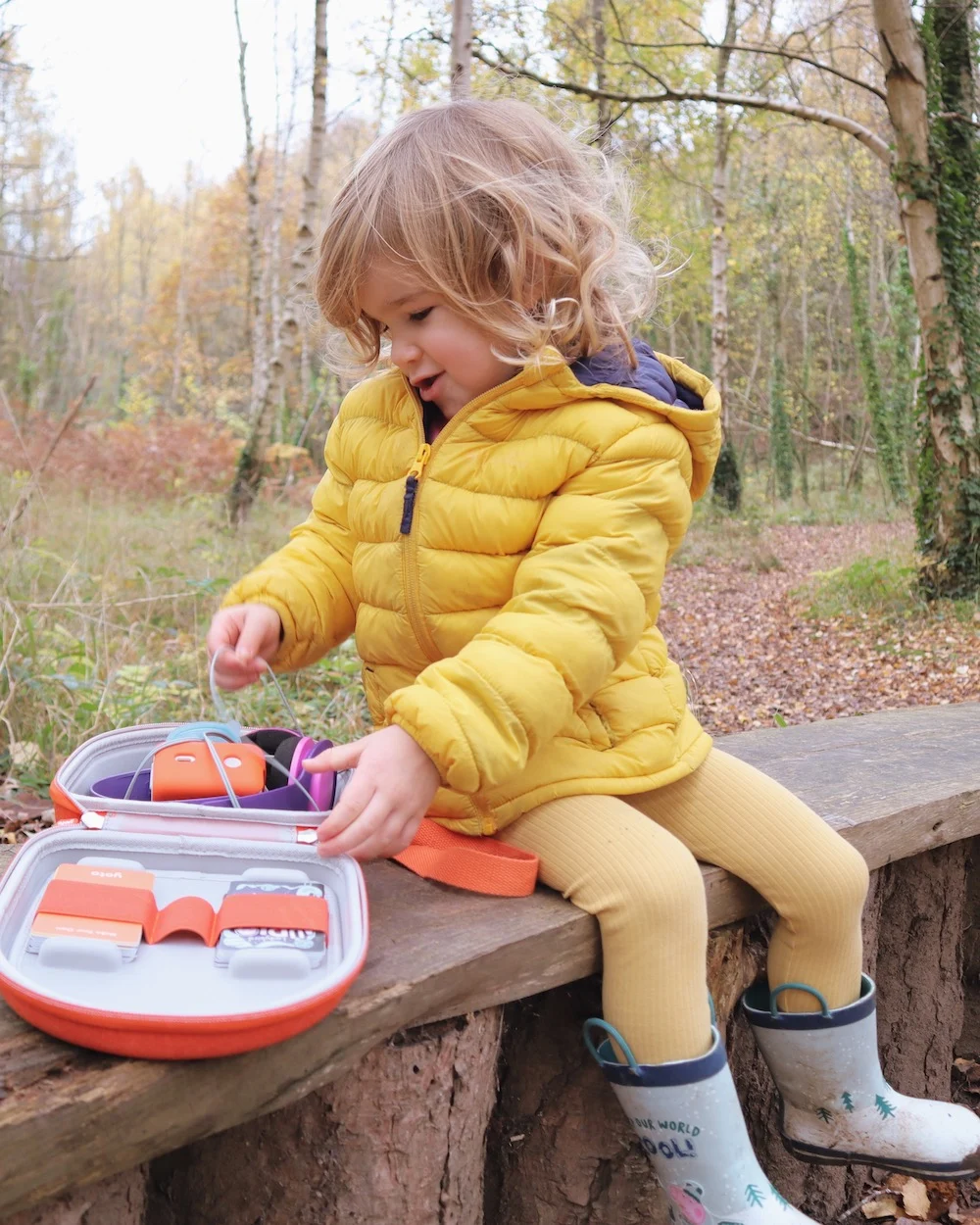 Yoto Mini Review: Our overall thoughts
I'm really impressed with the Yoto Mini and the huge selection of cards they have available.
We've found it to be great for long journeys, whether it's a car, train, bus or plane and times when the kids are having to wait around and get bored.
The variety of cards is just incredible and I love that many of them are entertaining and educational.
I do think that if your children already use tablets then they might not be particularly excited by an audio device like this. We're a very techy house (I'm a geek) and the kids have access to a lot of devices and the Yoto Mini isn't the device they'd choose if given the option to play with anything.
Having said that, there are times when they don't have an option. We don't allow screens before bedtime and two of our children get car sick so we also don't have screens in the car.
The Yoto Mini is coming in really handy for my youngest daughter, Alba, who has a long wait in the car during the school-run. My older boys come out of school at different times so she's often waiting around in the car for them so it's brilliant for those kinds of situations. She does sometimes ask to bring her iPad to school but as it doesn't have wifi she quickly gets frustrated she can't use it and I don't really like her wandering around the school yard with a £400 device!
I love that it's a toy all three of my children can use. Admittedly, this can be difficult when they all want to use it at the same time and listen to different things, but it's good to have a toy that actually gets a lot of use and isn't just collecting dust in the corner.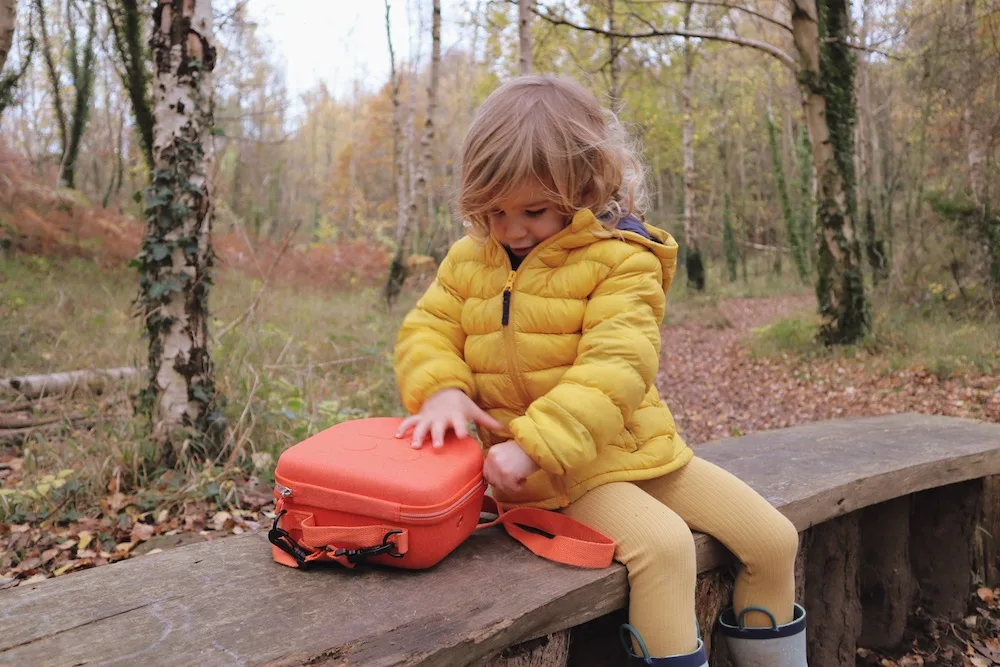 How does the Yoto Mini compare to a Toniebox?
We also have a Toniebox which is more comparable to the larger Yoto Player.
Read more: An honest Toniebox review
A Toniebox is similar but instead of cards, you place a little toy character on top of the box to get the audio to play. The kids do really like these little characters so they're a lovely novelty for younger children but there aren't many Tonies for older kids.
I'd say the biggest difference between the Yoto Player and the Toniebox is that the Yoto cards are more varied and better for older children.
Tonies (that's the name of the toy figure that stores the audio) are adorable and make a fun toy but the stories are really best for young children.
If you're buying for a child over 4-5 then I'd go for a Yoto Player but if you're buying for a baby or toddler then a Toniebox will be more interesting for them.
Is the Yoto Mini or a Toniebox better than a smartspeaker like an Alexa or Google Nest?
A part of me does wonder if you need a kid's smartspeaker if you already have something like an Alexa or a Google Nest around your home?
We actually have the Echo Dots around our house (they're brilliant and only cost £17!) If you have an Amazon smartspeaker you can then play audiobooks via Audible and, if you're an Audible member, they're a bit cheaper than buying Tonies or Yoto Cards. You can also use the Audible app on any device (such as your phone or tablet) to use it on the go.
We've used our Alexa to play stories for years and, if we're in the car, we'll stream stories via the Audible app on our phones through the car speakers. It means we're all listening to the same thing but it's not normally a problem.
There are downsides to using the Alexa. It isn't portable and needs to be plugged in. It also needs to be connected to WiFi so it can only be used at home. I also find that because my children can't see the audiobooks we've downloaded (there isn't a physical card or toy Tonie) so they forget what we have and can't put things on for themselves. They can look at my phone to see what I've bought but, well then we're just back to having the kid's on my phone and wanting to play games or watch YouTube on my phone!
Why buy a Yoto Mini?
If you are trying to avoid screen time for your children then a Yoto Mini is amazing and I 100% recommend it.
If you'd like them to listen to fun, creative, engaging and educational audiobooks then it's brilliant and the HUGE variety of cards available is incredible.
If you're quite relaxed about screentime and don't mind your children playing on iPads, consoles and tablets then you're probably going to have a hard time convincing them to listen to their Yoto Cards over watching YouTube or playing on Mario Kart.
If you're on a tight budget then I'd opt for an Amazon smartspeaker and an Audible subscription as it's a cheaper way to listen to audiobooks. A smartspeaker also isn't something they're going to grow out of, they'll just use it in a different way as they get older.
If you're buying for a baby or a toddler then a Toniebox is better option as the Tonies make it more engaging for little ones.