Did you know there are 427 castles in Wales?
Some are nearly 1,000 years old and some are well-preserved with lavish and authentic interiors. Others have partially fallen to ruins but they're often located on dramatic craggy cliff edges and the sheer size of these fortresses is still impressive.
Whether you're planning a Cardiff city break, a road trip along the south coast or a holiday in North Wales, there are plenty of amazing castles to explore.
But that's a lot of castles.
Unless you're completely obsessed with historic buildings (and I wouldn't judge you if you were!) or live in Wales, you probably only have time to see the absolute best castles in Wales. You want to see the most historic castles with gorgeous scenery and preferably those in charming villages or places with other things to do.
So, these are 20 of the top Welsh castles from all around the country to add to your Wales itinerary!
1. Conwy Castle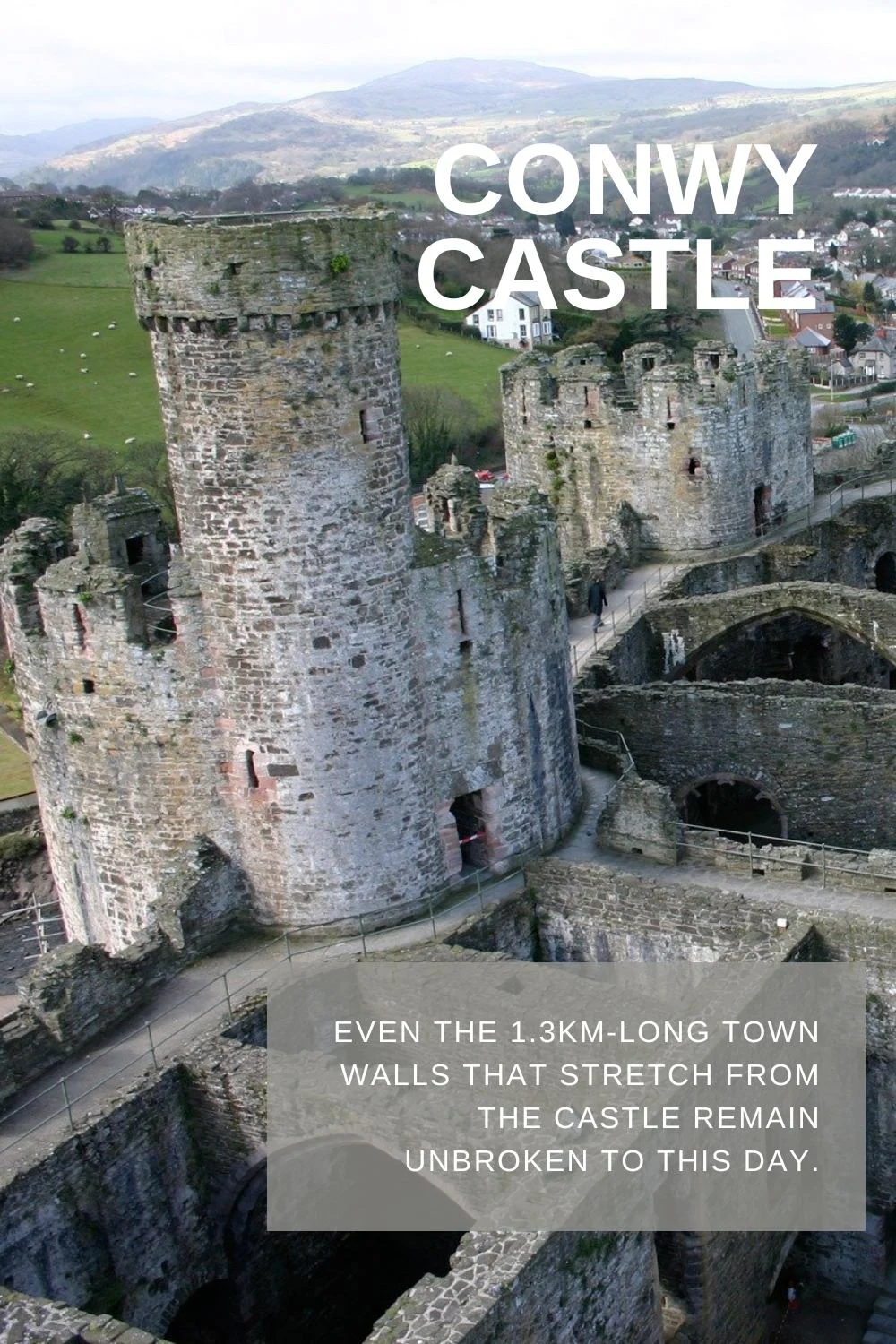 Wales has four castles that are so remarkable, UNESCO turned them into the 'Castles and Town Walls of King Edward in Gwynedd World Heritage Site.' In the 13th century, King Edward I built no fewer than 17 castles around Wales in just a few years. One of those was Conwy Castle, situated on the River Conwy on the north Welsh coastline.
It's a sprawling fortress and incredibly well-preserved for its age. Even the 1.3km-long town walls that stretch from the castle remain unbroken to this day. One of the best things about this castle isn't even the castle. Conwy is a gorgeous town with narrow, cobbled streets and the suspension bridge leading up to the castle is impressive too.
Read more about Conwy and the surrounding area:
Visiting Conwy Falls, an easy waterfall walk in North Wales
Visiting Gwyrch Castle (the one from I'm a Celebrity!) and other stops (including Conwy) along the North Wales coast
2. Beaumaris Castle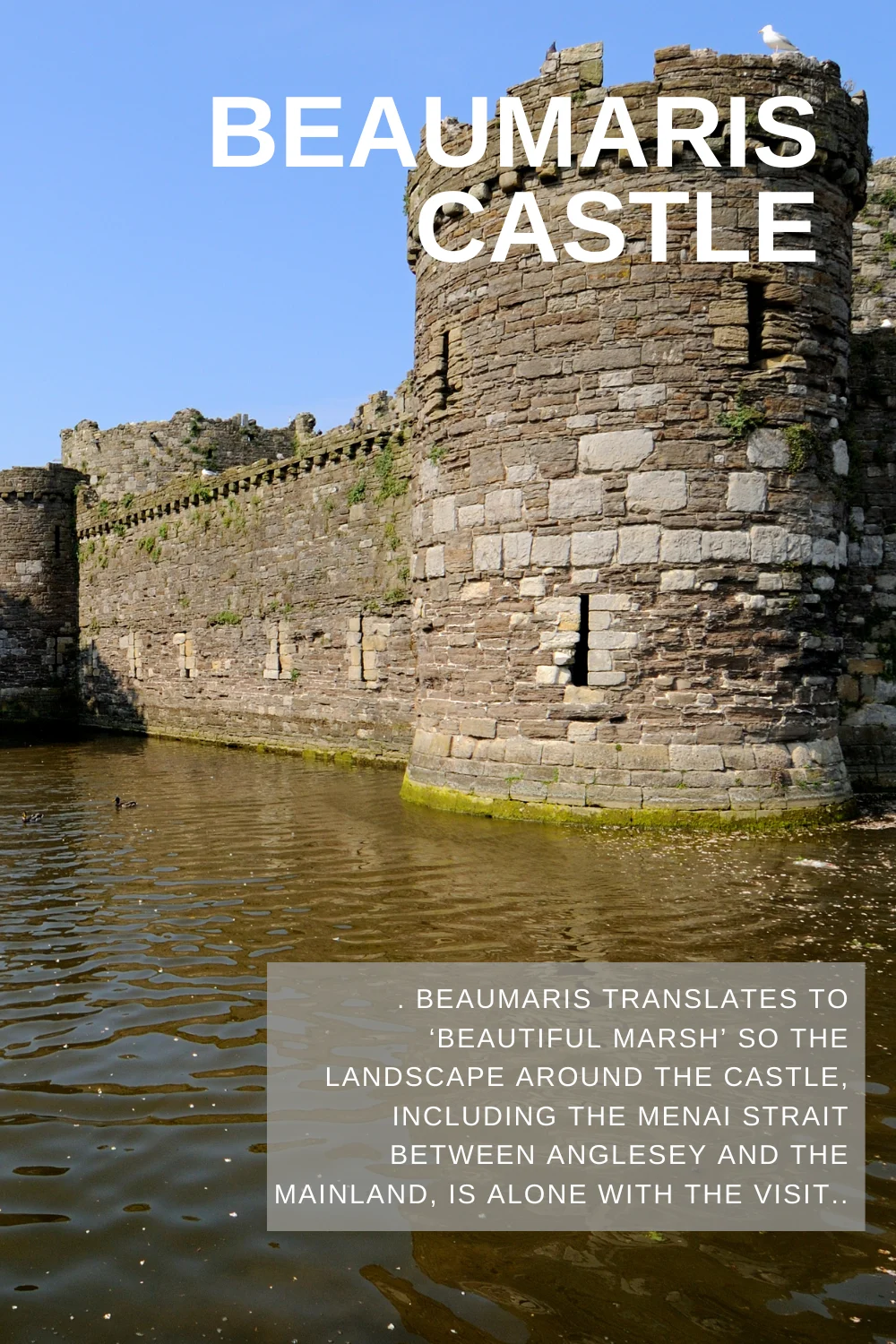 Another 13th-century castle that King Edward I almost built on the UNESCO list is Beaumaris Castle on the island of Anglesey in northwest Wales. I say almost because it's known as the 'greatest castle that was never built.' This fortress was supposed to be the monarch's finest achievement. But the thing about building castles is that it gets quite expensive!
But what remains is a beautifully symmetrical castle with its own moat. Beaumaris translates to 'beautiful marsh' so the landscape around the castle, including the Menai Strait between Anglesey and the mainland, is alone with the visit.
Read more about Beaumaris area:
Glamping at Wonderfully Wild (near Beaumaris Castle)
A historic cycling tour on Anglesey with Green Lane Bike Tours (can include a stop at the castle)
3. Penrhyn Castle
Penrhyn Castle sits just outside of the city of Bangor on the north coast. It instantly looks very different to the medieval castles in North Wales, specifically because it's still intact! The Pennant family built the castle in 1820 with quite dark origins. They paid for the construction using the profits from their plantations in Jamaica during the slave trade.
Today, the National Trust runs the castle and they make no attempts to hide the source of the funds that built this castle. That's so important! It's okay to appreciate this striking Neo-Norman castle with its geometrical turrets and bright red crawling vines whilst not remaining ignorant of its story.
Read more: 10 unmissable National Trust Attractions in North Wales
4. Caernarfon Castle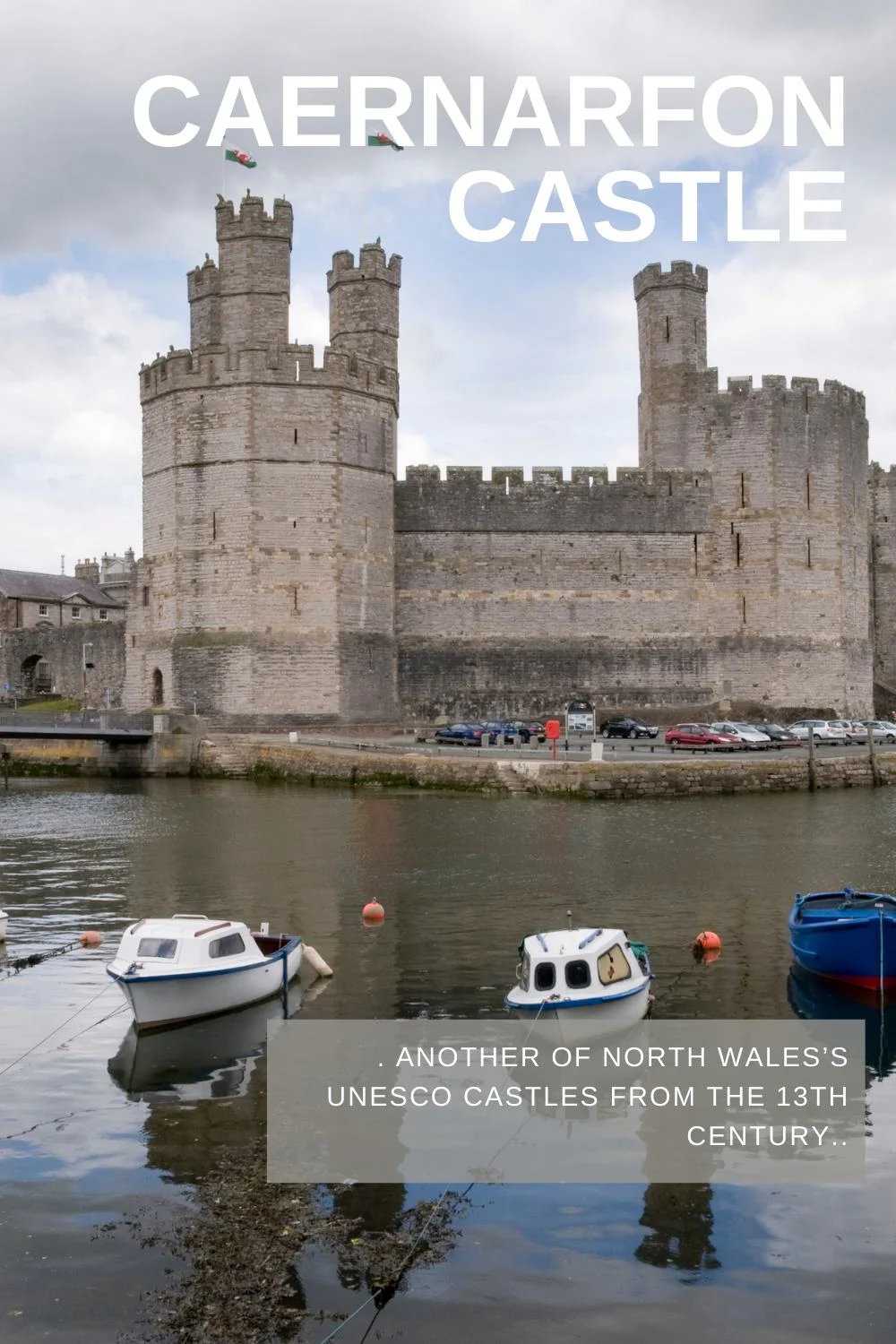 On the opposite western side of the Menai Strait to Beaumaris Castle is Caernarfon Castle, another of North Wales's UNESCO castles from the 13th century. It's just incredible that four out of King Edward I's original 17 castles have survived for 800 years! But whereas they built Conwy Castle in just four years, it took them a whopping 47 years to build Caernarfon and they spent £25,000.
They used architectural inspiration from the Roman Empire and built columns and statues with eagles on them as a display of the King's power. Today the castle is less intimidating and it sits on the edge of a charming seaside town with lots of informative exhibitions inside.
Read More: Staying in a Bath Tower on the town walls of Caernarfon Castle (this was amazing and surprisingly affordable so I highly recommend it!)
5. Dolwyddelan Castle
There's not much left to see of Dolwyddelan Castle but it's still one of the best castles in Wales. Residing in the middle of Snowdonia National Park, Llywelyn the Great built this stronghold on top of a mountain in an attempt to defend the area against King Edward I in the 13th century. Unfortunately, he didn't succeed but the parts of the castle remain as a memorial to him.
It's a completely open, ruined castle that you can visit any time of day. There's a nice little walk up to the castle with a few plaques explaining more about the history of the place.
6. Criccieth Castle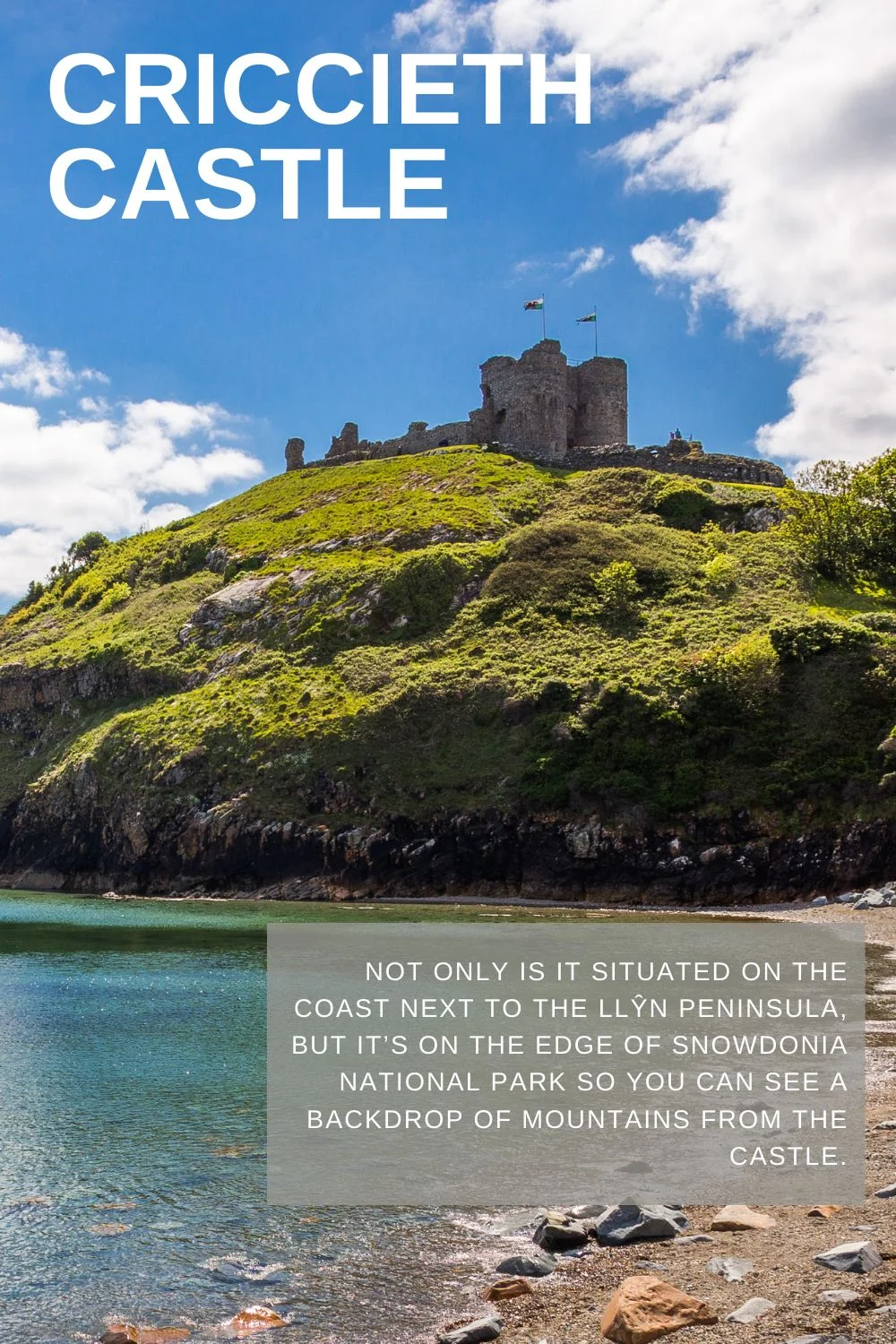 Speaking of Llywelyn the Great, he also built Criccieth Castle in one of the most beautiful places in Wales (and that's saying something!). Not only is it situated on the coast next to the Ll?n Peninsula, but it's on the edge of Snowdonia National Park so you can see a backdrop of mountains from the castle.
It dates back to 1230 and is perched on its own little hill in front of the small town of Criccieth. There are lots of lovely beaches in this area and it's the perfect place to stop and stretch your legs on a road trip to the seaside towns on the peninsula.
Read more: Tips for visiting Porth Iago (my favourite beach on the Llyn Peninsula)
7. Harlech Castle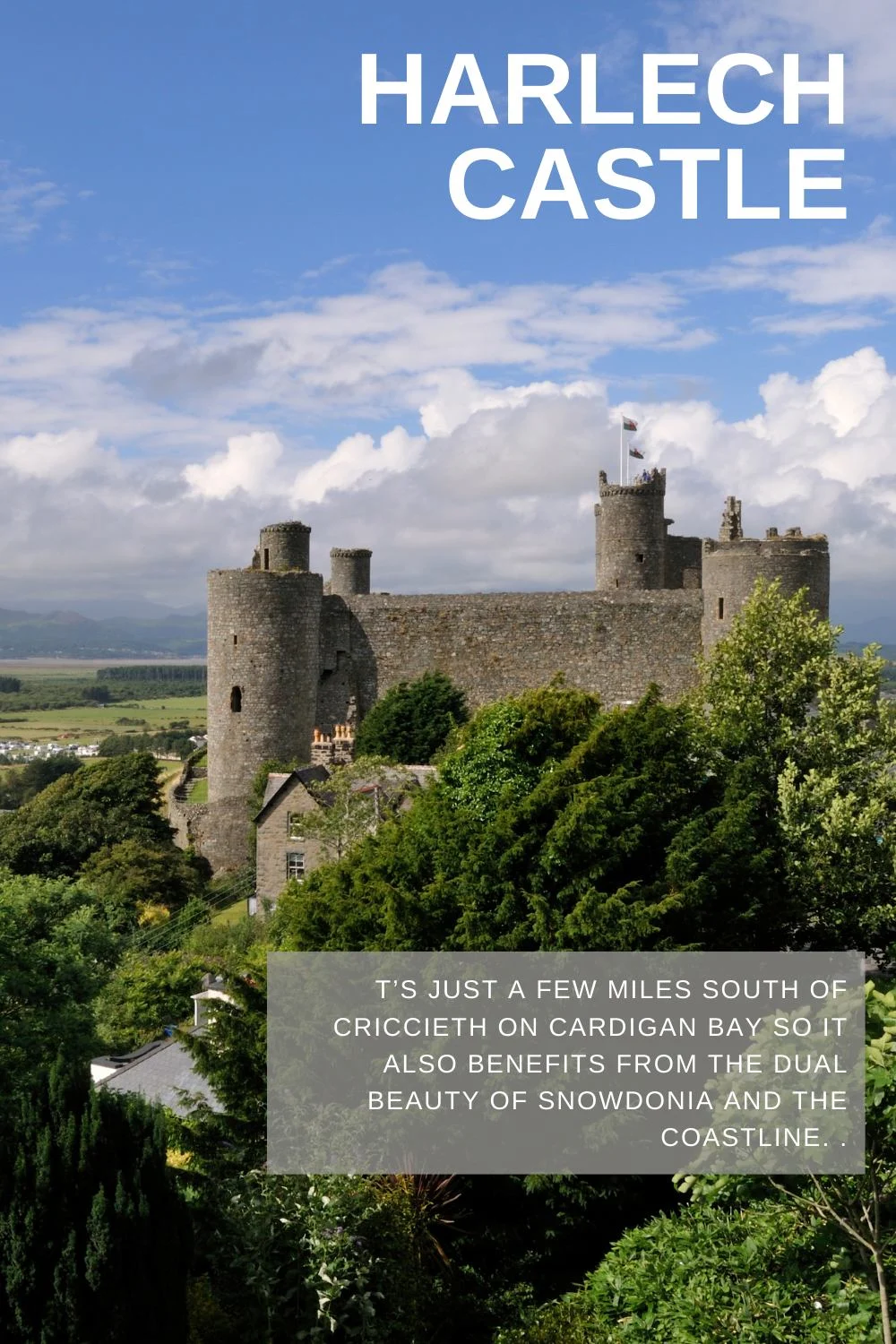 The fourth and final castle on the UNESCO World Heritage Site is Harlech Castle. It's just a few miles south of Criccieth on Cardigan Bay so it also benefits from the dual beauty of Snowdonia and the coastline. Harlech is on a small hill in the middle of the town but a modern footbridge makes the castle easily accessible to visitors.
After the War of the Roses in the 15th century, the British parliament ordered the destruction of this castle. Thank goodness those orders weren't followed through so we can still appreciate this beautiful sandstone castle!
Read more: A weekend in Harlech and exploring Harlech Castle
8. Chirk Castle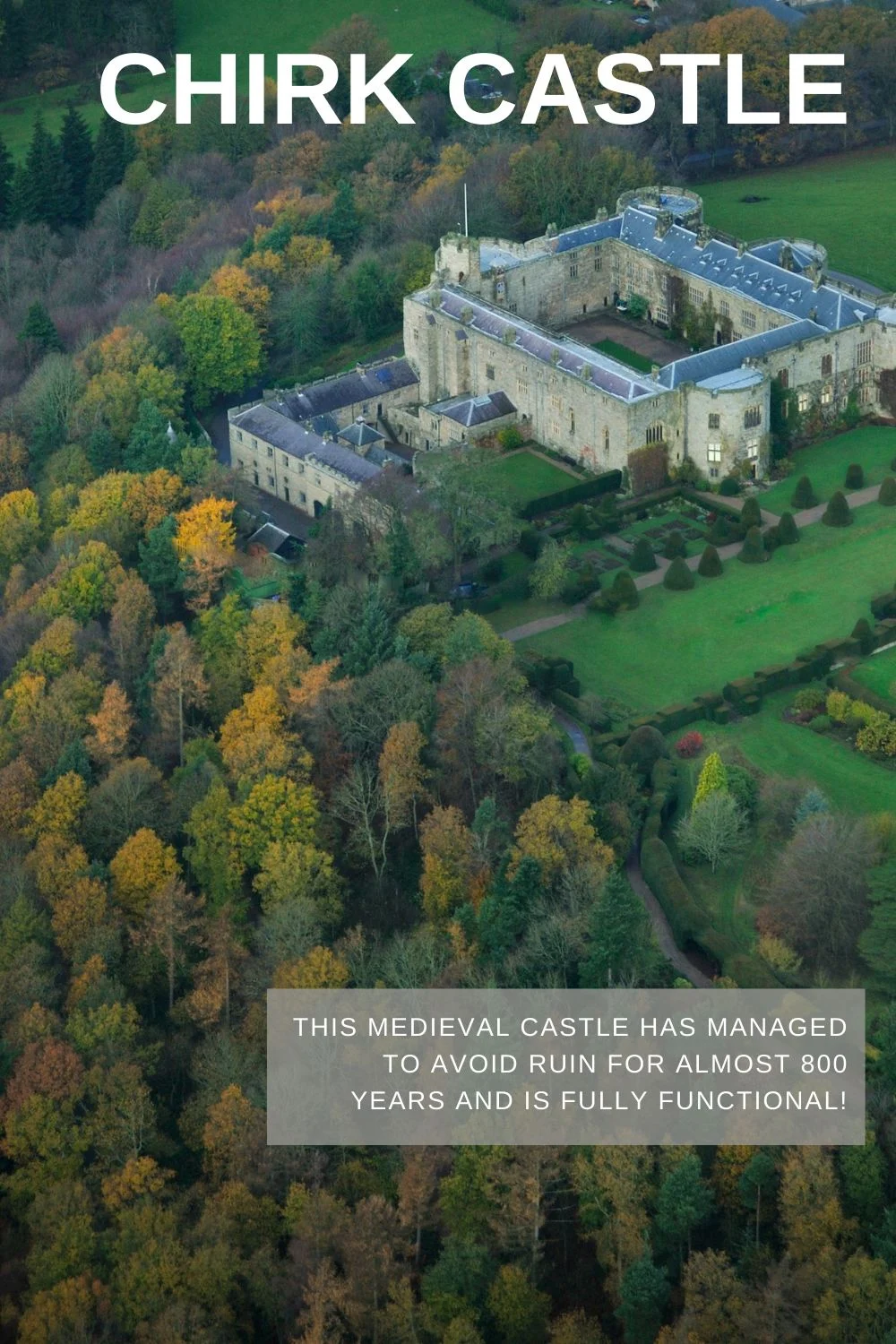 Close to the Welsh – English border (so close you could walk to it) and only a few miles south of the city of Wrexham is Chirk Castle. This medieval castle has managed to avoid ruin for almost 800 years and is fully functional. Inside the magnificent estate are 18th-century apartments with impressive art collections and outside you'll find meticulously manicured lawns.
Whereas now it's run by the National Trust, its former owners were the Myddelton family who lived there for around 400 years. You can imagine they built quite a collection of furniture, jewellery, books, and other nicknacks during that time and all the best objects are on display.
Read more: Family Christmas events in North Wales and Cheshire
9. Powis Castle and Garden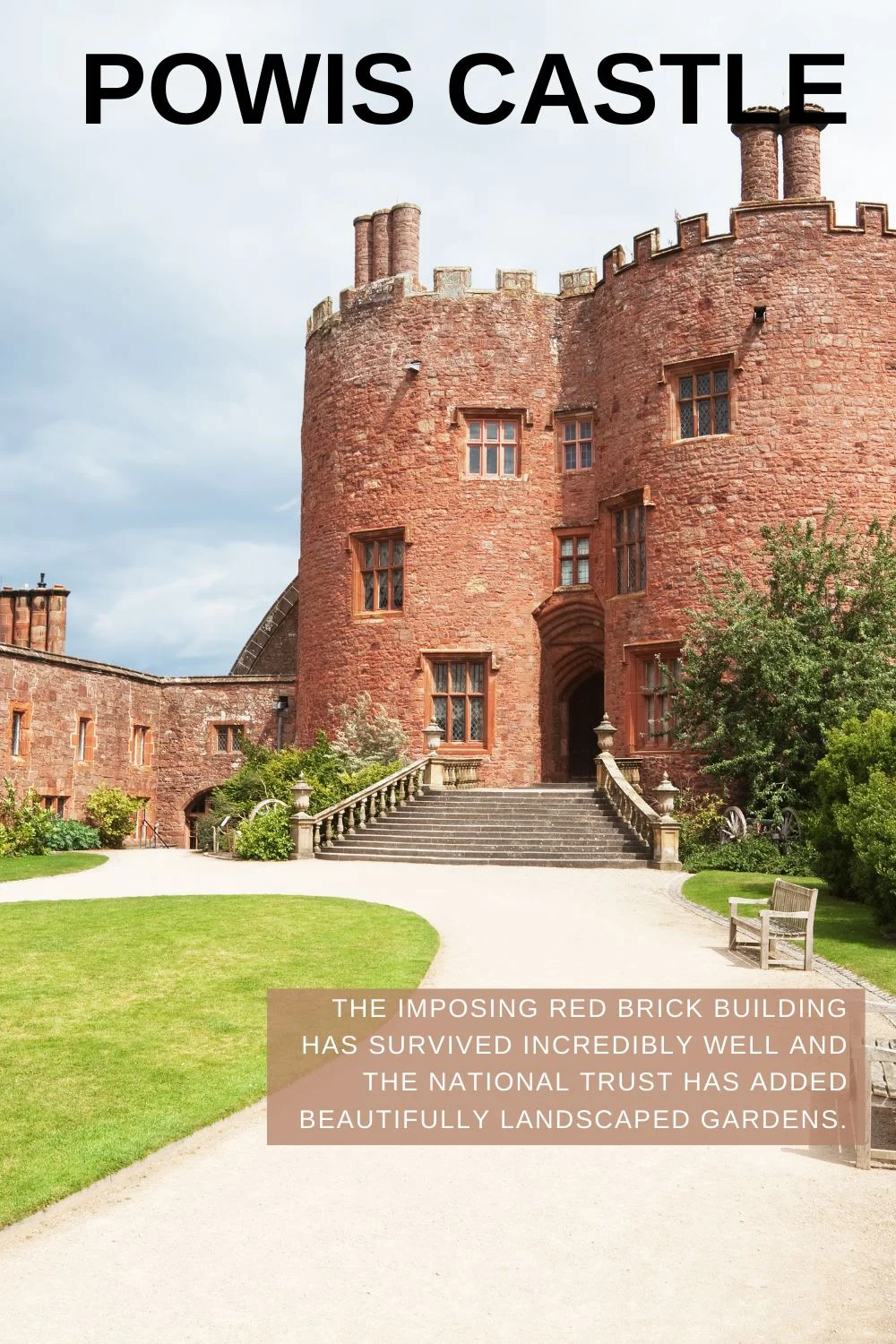 South of Chirk Castle and also on the Welsh – English border near the Shropshire Hills Area of Natural Beauty is Powis Castle and Garden. The Welsh Prince Gruffydd ap Gwenwynwyn built the castle in the mid-13th-century and was able to do so because he had an unusually good relationship with the English King Edward I at the time.
He built a fortified stately home which is why, though beautiful, it looks more like a military castle than someone's home. Still, the imposing red brick building has survived incredibly well and the National Trust has added beautifully landscaped gardens. Thanks to the previous owner's interest in the Far East, you'll find antique furniture and ornaments from India all over the castle.
10. Cilgerran Castle
Moving towards the south of Wales, Cilgerran Castle sits close to Cardigan Bay on the River Teifi. The Normans built this castle in the 11th century with two huge round towers.
Though most of the castle is in ruins, it's in a beautiful location next to the town of Cilgerran with a visitor's centre run by the National Trust. An artist has even produced larger than lifesize statues of Norman soldiers and medieval royalty out of branches and placed them around the castle.
11. Castle Dinefwr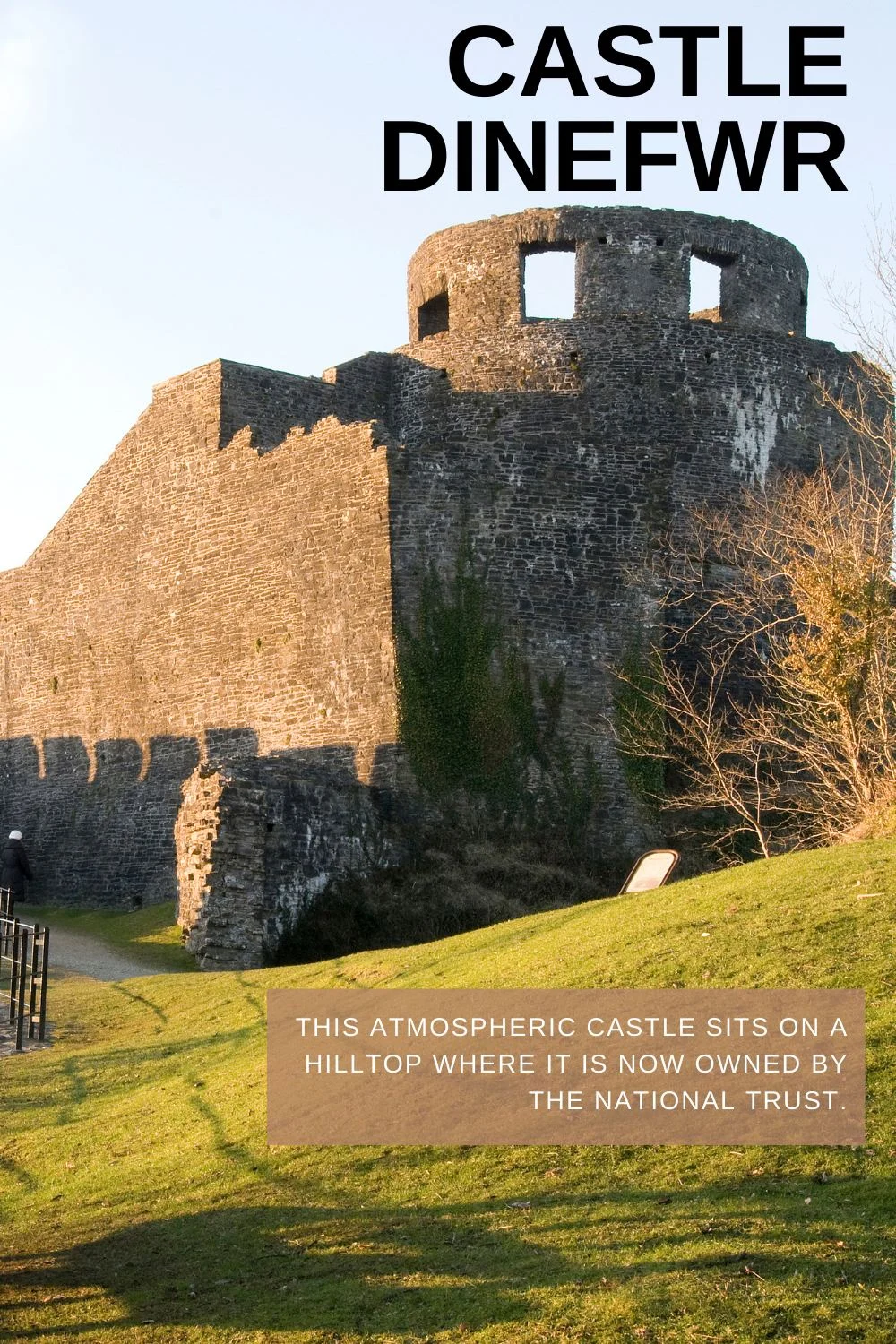 There are so many reasons to visit the Brecon Beacons National Park. You can go rock climbing, horse riding, stargazing, and also visit some cool castles. Castle Dinefwr is a 12th-century fortress built by Lord Rhys who ruled over the Welsh Kingdom of Deheubarth before the English gained control.
This atmospheric castle sits on a hilltop where it is now owned by the National Trust. You can take guided tours of this castle as well as the local nature reserve and cottages that will allow you to learn more about the castle's connection to Welsh culture.
12. Pembroke Castle
Pembroke Castle is a Norman castle dating back to the 11th century, but it's most notable for being the birthplace of Henry VII in 1457. It was also the site of a siege by Oliver Cromwell's army in the English Civil War back in 1648. And the castle itself stands on a hill named Wogan's Cavern that humans have been using as a shelter since the Mesolithic period over 4,000 years ago!
It's one of the best castles in Wales not only because of its interesting and varied history but because of its dramatic appearance. Pembroke Castle's wide, defensive walls and towers look exactly like something taken from a Robin Hood or King Arthur folkloric book. They also host events here like Christmas Markets and offer free guided tours.
13. Laugharne Castle
Laugharne's most famous resident, the poet Dylan Thomas, loved this 12th-century castle. He described it as being as "brown as owls" and that Laugharne Castle cured his writer's block. Thomas is said to have written his book of short stories, Portrait of the Artist as a Young Dog there.
Dating back to the 13th century, this ruined castle sits in the same 19th-century garden as a Tudor mansion so you can visit both at the same time. Laugharne itself is a quiet little town on the River Tâf just a stone's throw from the south Welsh coastline.
14. Kidwelly Castle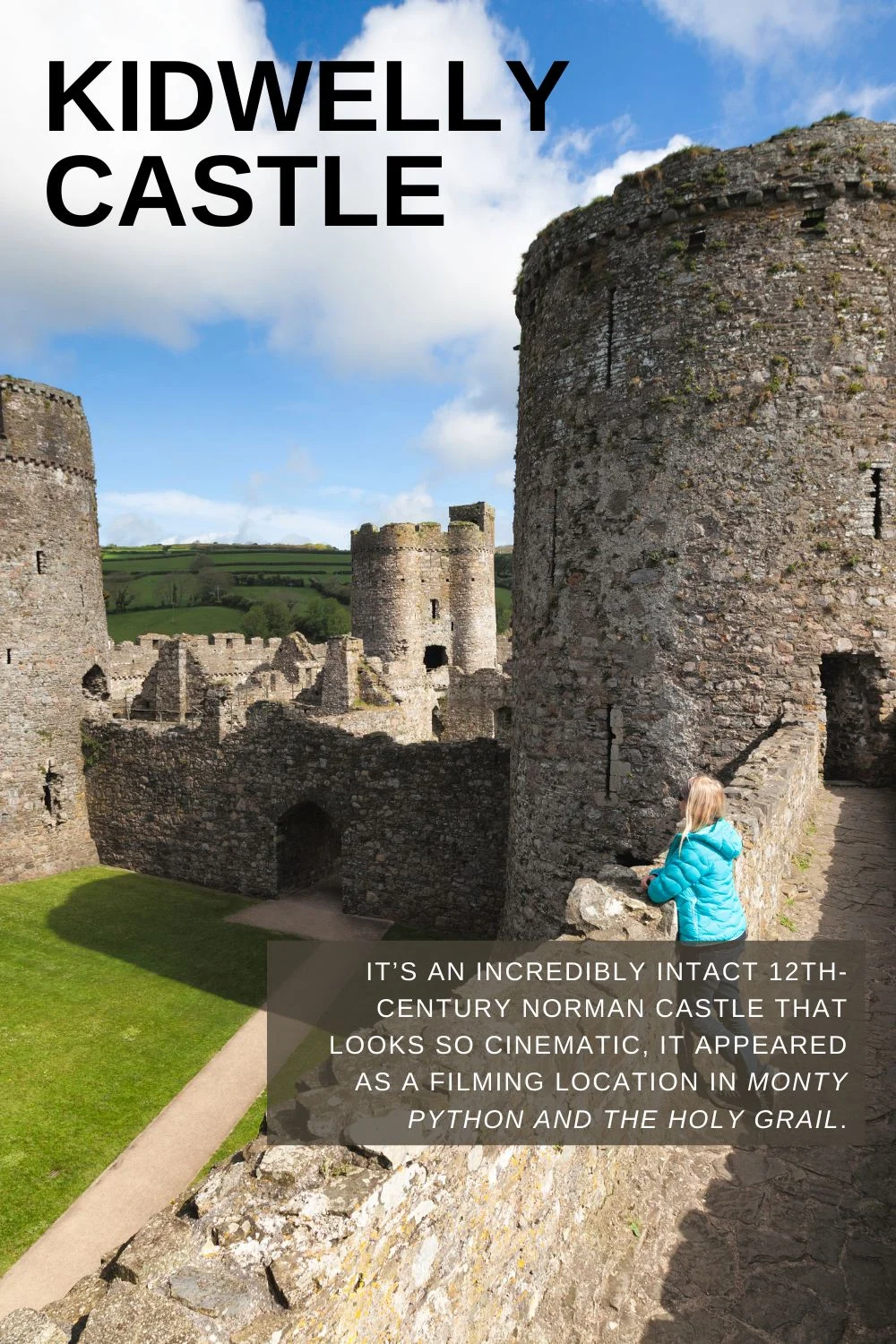 Only a few miles east of Laugharne Castle on the other side of the River Towy is Kidwelly Castle. It's an incredibly intact 12th-century Norman Castle that looks so cinematic, it appeared as a filming location in Monty Python and the Holy Grail.
While visiting this castle, you can also explore the other historic stone structures in Kidwelly like the Town Walls and Kidwelly Town Bridge. This castle is such a hidden gem because there are other more famous castles, like Laugharne, nearby. But it's absolutely worth a visit if you're driving in the area.
15. Caerphilly Castle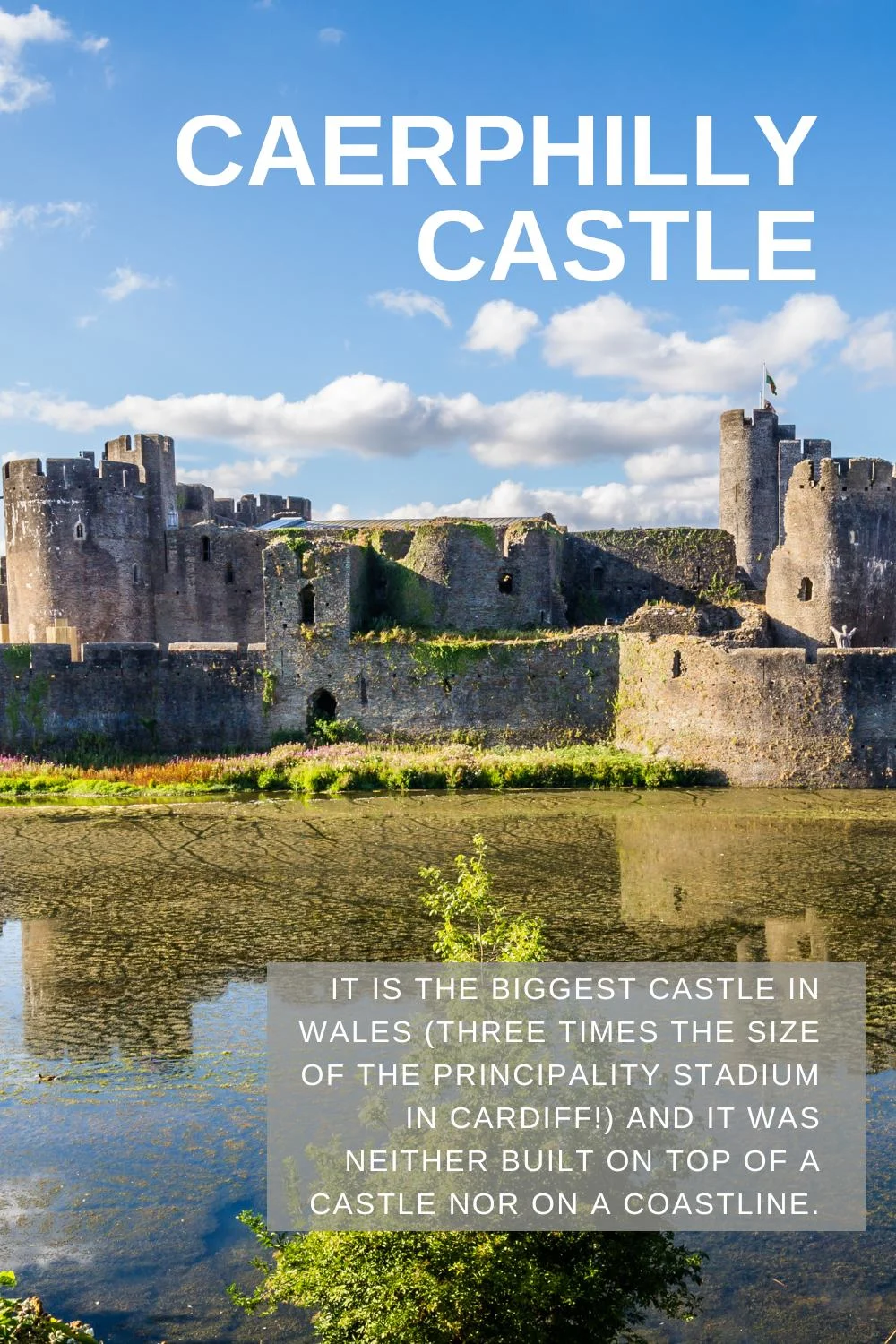 Wales is full of surprises and one of the biggest head-scratchers is Caerphilly Castle. It is the biggest castle in Wales (three times the size of the Principality Stadium in Cardiff!) and it was neither built on top of a castle nor on a coastline.
This 13th-century castle has huge towers (one is extremely wonky), tall city walls, and a moat so large it looks like the castle is sitting in the middle of a lake. Visiting Caerphilly Castle is a must-do if you're visiting South Wales.
16. Cardiff Castle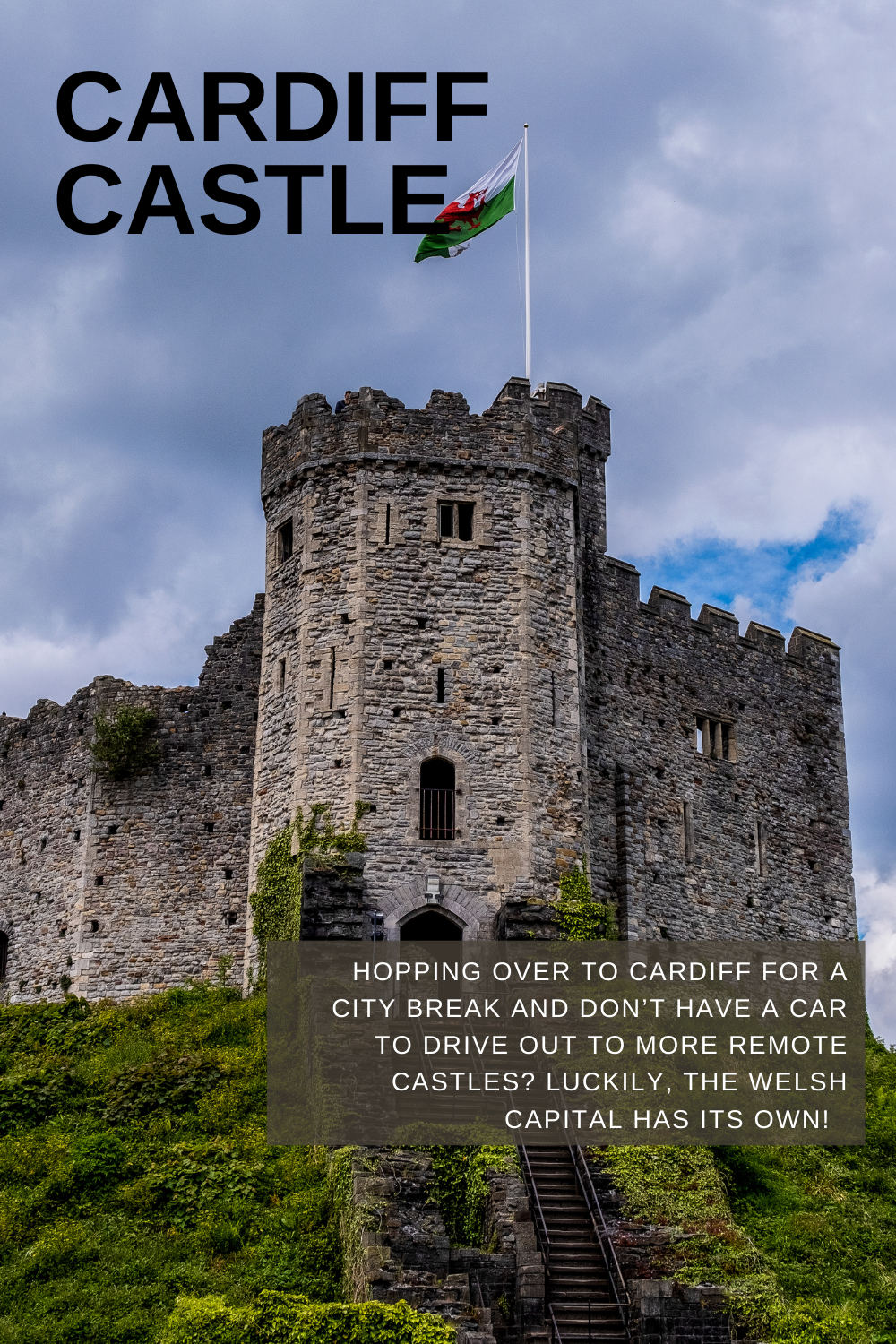 Hopping over to Cardiff for a city break and don't have a car to drive out to more remote castles? Luckily, the welsh capital has its own! What started life as a Roman Fort became an 11th-century Norman castle, then an 18th-century Georgian mansion, then a WWII air raid shelter.
Today, the castle is a popular place for visitors thanks to the beautiful Georgian interiors and stained glass windows. There are guided tours, exhibitions, and a gift shop too.
17. Castell Coch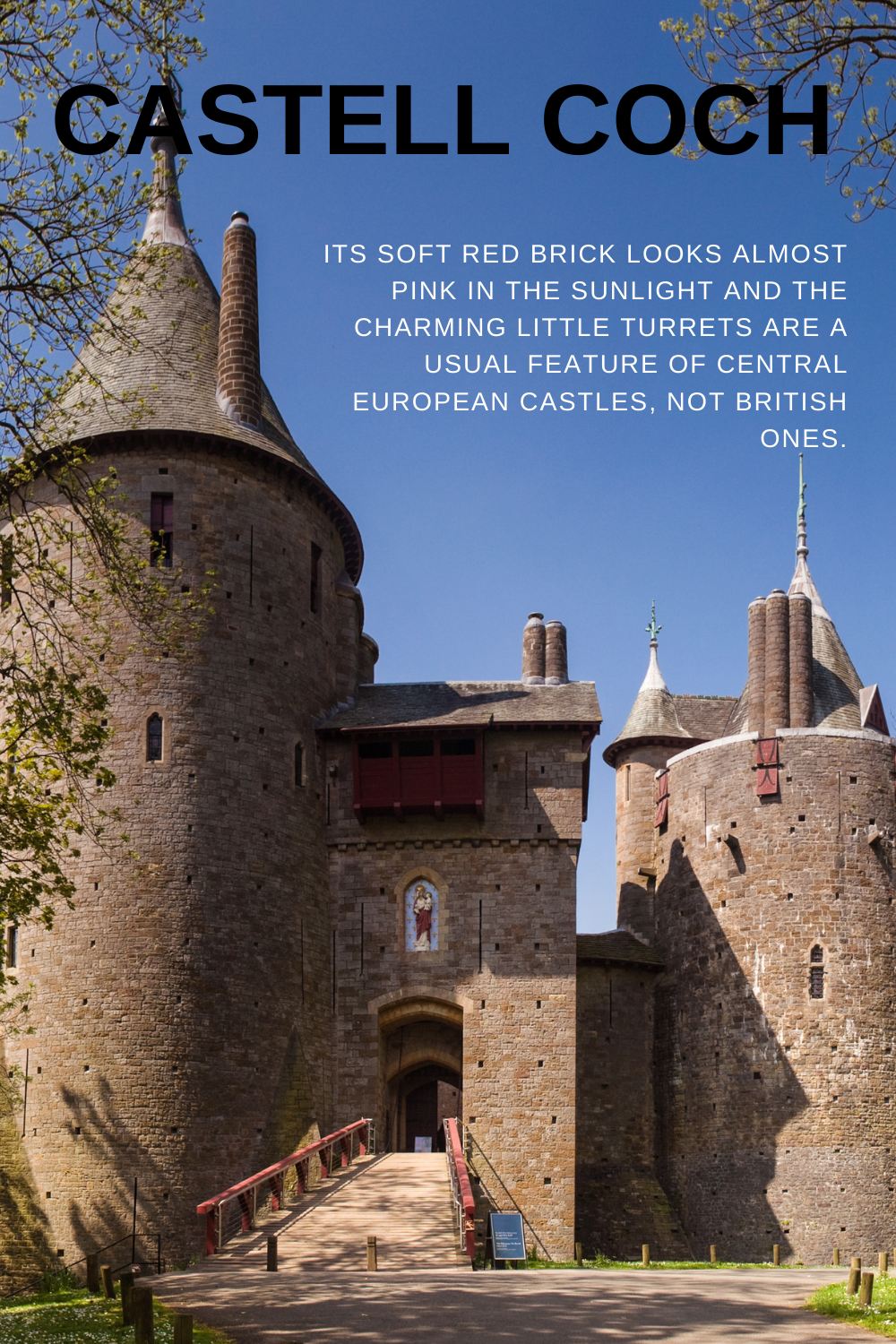 Just a 20-minute drive outside of Cardiff is the pint-sized Castell Coch. All Welsh castles have a slightly intimidating appearance but Castell Coch is the one that looks the most fairytale-esque. Its soft red brick looks almost pink in the sunlight and the charming little turrets are a usual feature of Central European castles, not British ones.
It's one of the newer castles in Wales, only dating back to 1870 and built in the Gothic revival style. Castell Coch's interiors are authentically Victorian and the surrounding scenery of Fforest Fawr makes this a particularly magical place to visit.
18. Raglan Castle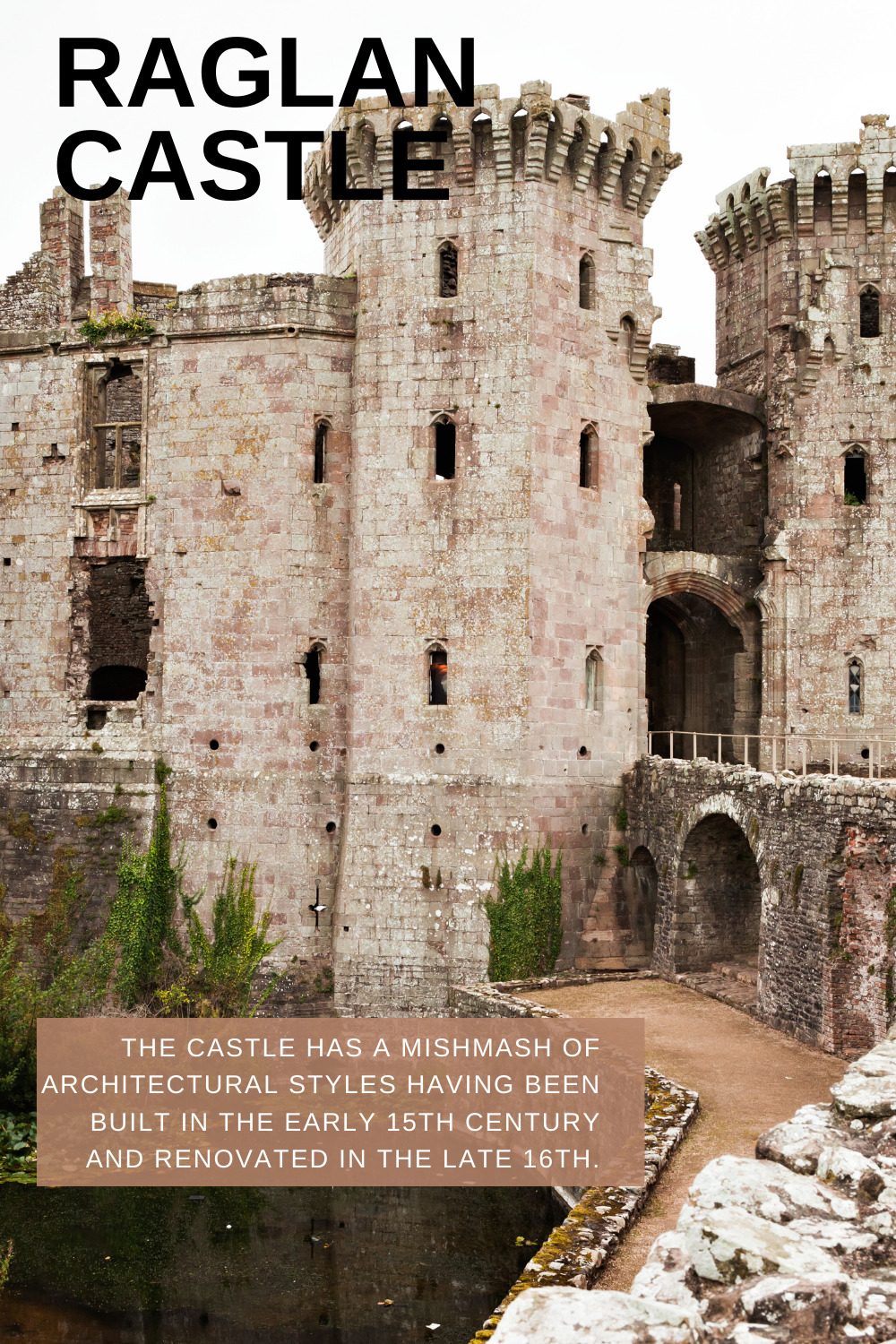 Raglan is in the southeast of Wales, not far from the Welsh – English border and the Wye Valley. It's a gorgeous little village in the middle of vast, open countryside with Raglan Castle sitting in the centre on its own ridge. The castle has a mishmash of architectural styles having been built in the early 15th century and renovated in the late 16th.
Today, Raglan Castle is one of the most unique castles in Wales with a visitor's centre and costumed guides.
19. Chepstow Castle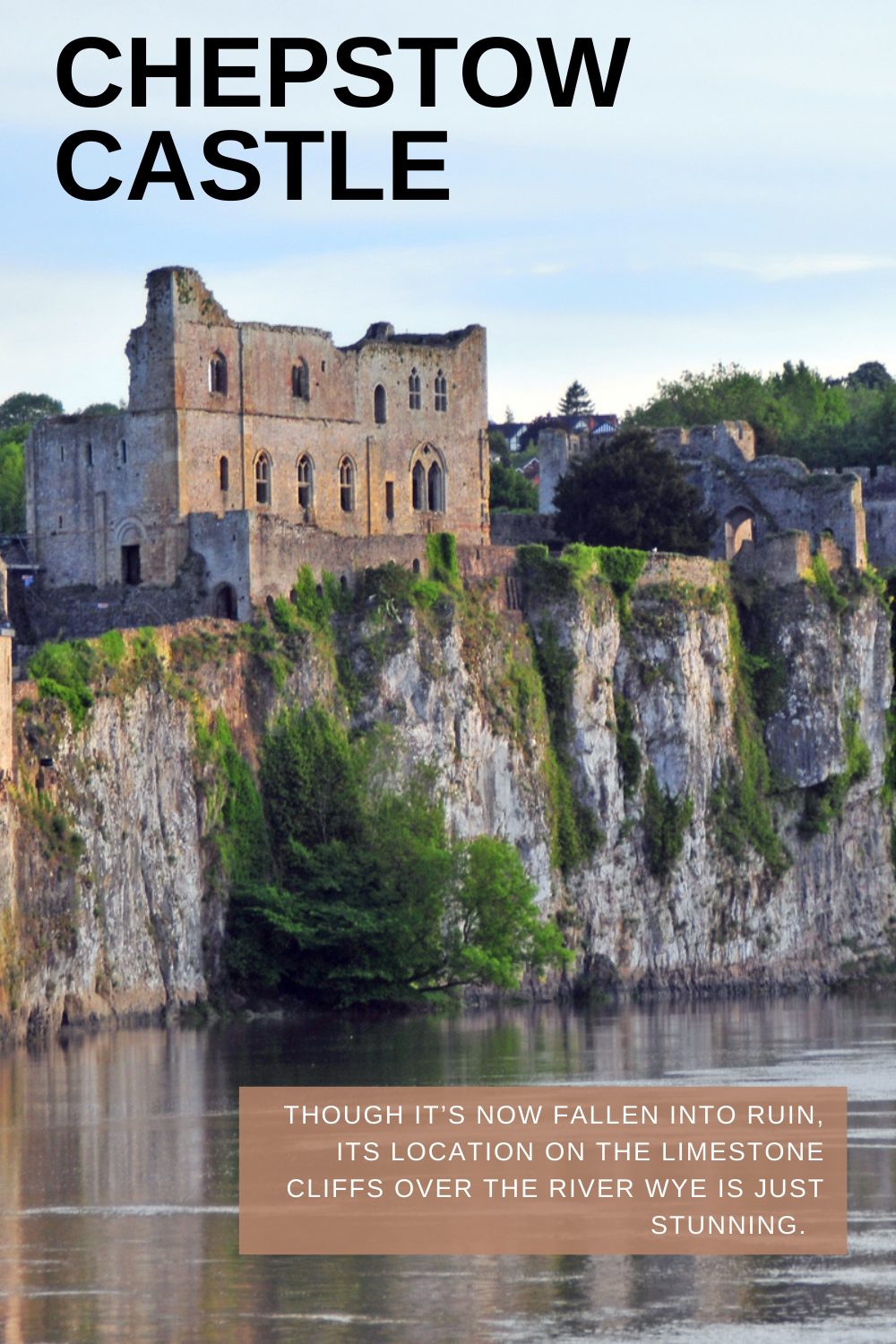 Mere metres away from the Welsh border with England and not far from the Severn Bridge is the oldest surviving castle in Wales. Chepstow Castle is an 11th-century Norman structure built on Roman ruins before being transformed into a grand Tudor mansion.
Though it's now fallen into ruin, its location on the limestone cliffs over the River Wye is just stunning. Bring your camera and visit at sunrise or sunset for beautiful photographs!
20. Caldicot Castle
Almost hidden by forest, Caldicot Castle in southeast Wales near the Prince of Wales Bridge is a living monument. Built by the Normans in the 13th century, it survived long enough to become a Victorian mansion before the 55 acres of woodland surrounding the castle reclaimed it.
Moss, grass, and vines climb up parts of the abandoned stone fortress but other areas of the castle have been renovated for exhibitions.