This is my honest Bundlee review, based on my personal experience using Bundlee with my third baby.
I was so excited when I first discovered Bundlee baby clothes rental as I'd been saying for years that someone should start a baby clothes and equipment rental company in the UK.
New parents spend a fortune on clothes, equipment, gadgets and accessories for their new babies and a lot of these items are used for just a few weeks before being sent to the charity shop (or stored in the attic for years and then eventually thrown out!)
It's not just a waste of money but it's also a massive waste of resources. We're now all much more aware of the environmental impact this waste has on the planet and I felt weird about buying lots of new things for our third baby when I knew these new items would soon be adding to the problem.
I signed up to Bundlee a few weeks before my third baby was due. I hadn't kept any of George and Joseph's baby clothes (they're my two older sons) so I thought this was a great way to have some lovely clothes. I knew from experience that new babies don't need many clothes and they grow out of them so quickly too!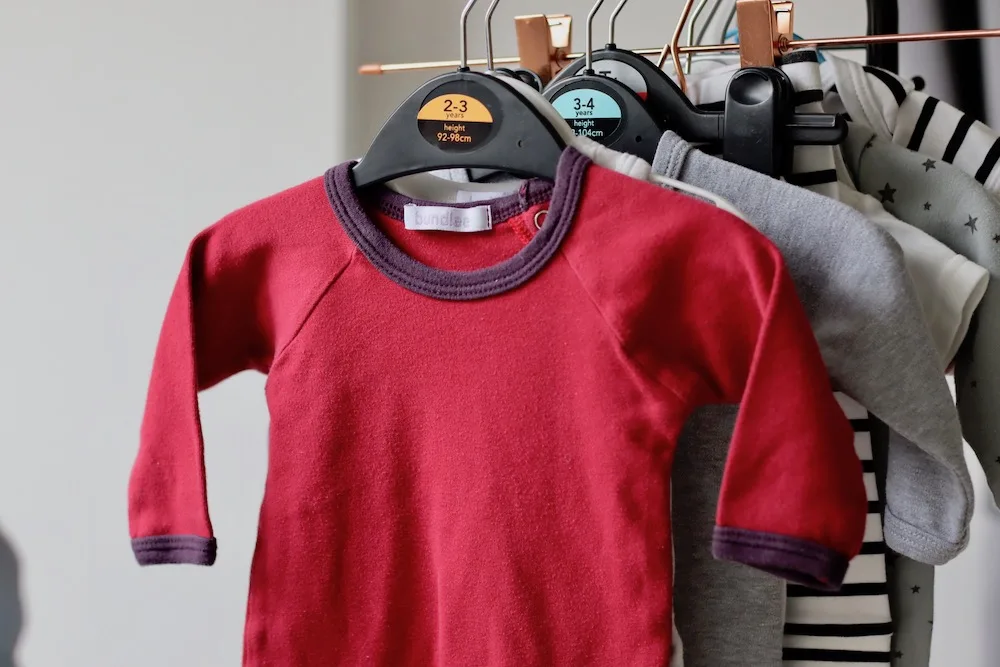 My honest Bundlee Review: What is Bundlee?
OK, let's start with the basics. What is Bundlee?
Bundlee is a service where you rent bundles of baby clothes. You pay a subscription fee of either £24 per month or £39 per month and receive a bundle of clothes in the post.
You keep the bundle for as long as they fit your baby (minimum of 3 months for the larger sizes) and then you post them back. You'll then automatically receive the next size up.
The clothes you're sent are seasonally appropriate and you can choose if it's for a boy, girl or unisex.
The clothes are second hand but good quality and each item has the 'Bundlee' label on it, rather than whichever shop they originally came from.
Our first Bundlee bundle
I requested our first bundle of size 0-3 months girls clothes to arrive 3 weeks after my due date. I was expecting a fairly small baby so I knew she would be in newborn/first size clothing for about a month.
The bundle arrived on time via Royal Mail tracked delivery and I had text messages from Royal Mail telling me when it would arrive.
So far, so good and I was really impressed with the service and communication from Bundlee and Royal Mail.
The clothes were all clean, fresh and ironed but, unfortunately, the clothes just didn't impress me at all.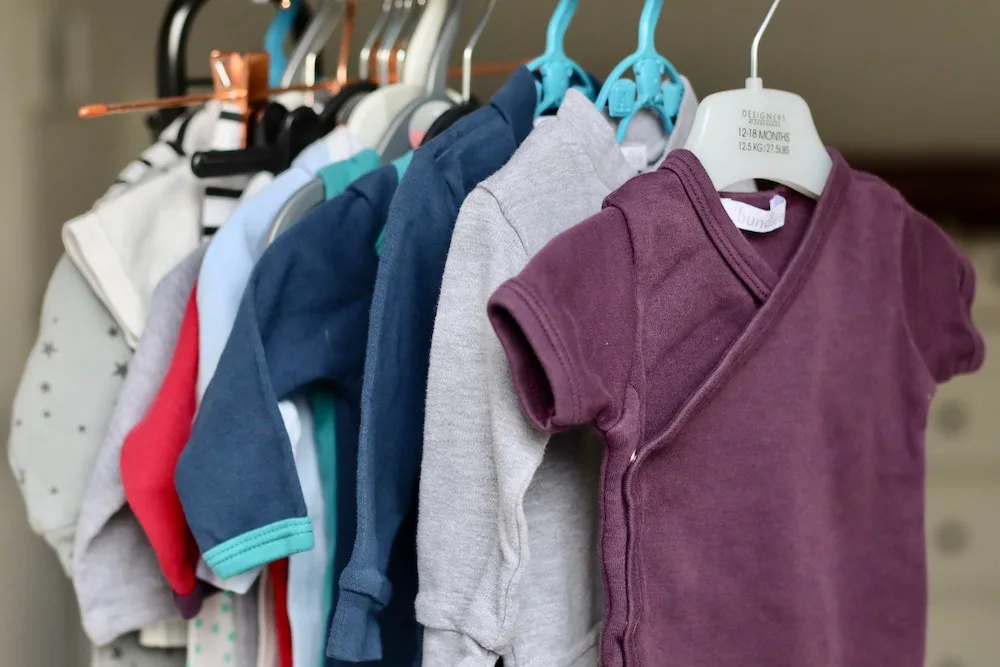 Our Bundlee review – The clothes
I wanted this service to be amazing but it just wasn't quite there.
Most items were good quality but a couple of things were a bit shabby. They were all basic items that we did need, but there were no actual outfits, so you'd still need to go out and buy a lot of clothes.
There was a lovely little pink top with black polka dots, but I didn't have any tights or leggings to go with the top. So if I'd wanted Alba to wear this, I'd have to go out and buy something specifically to go with this top and that just defeats the point of Bundlee, right?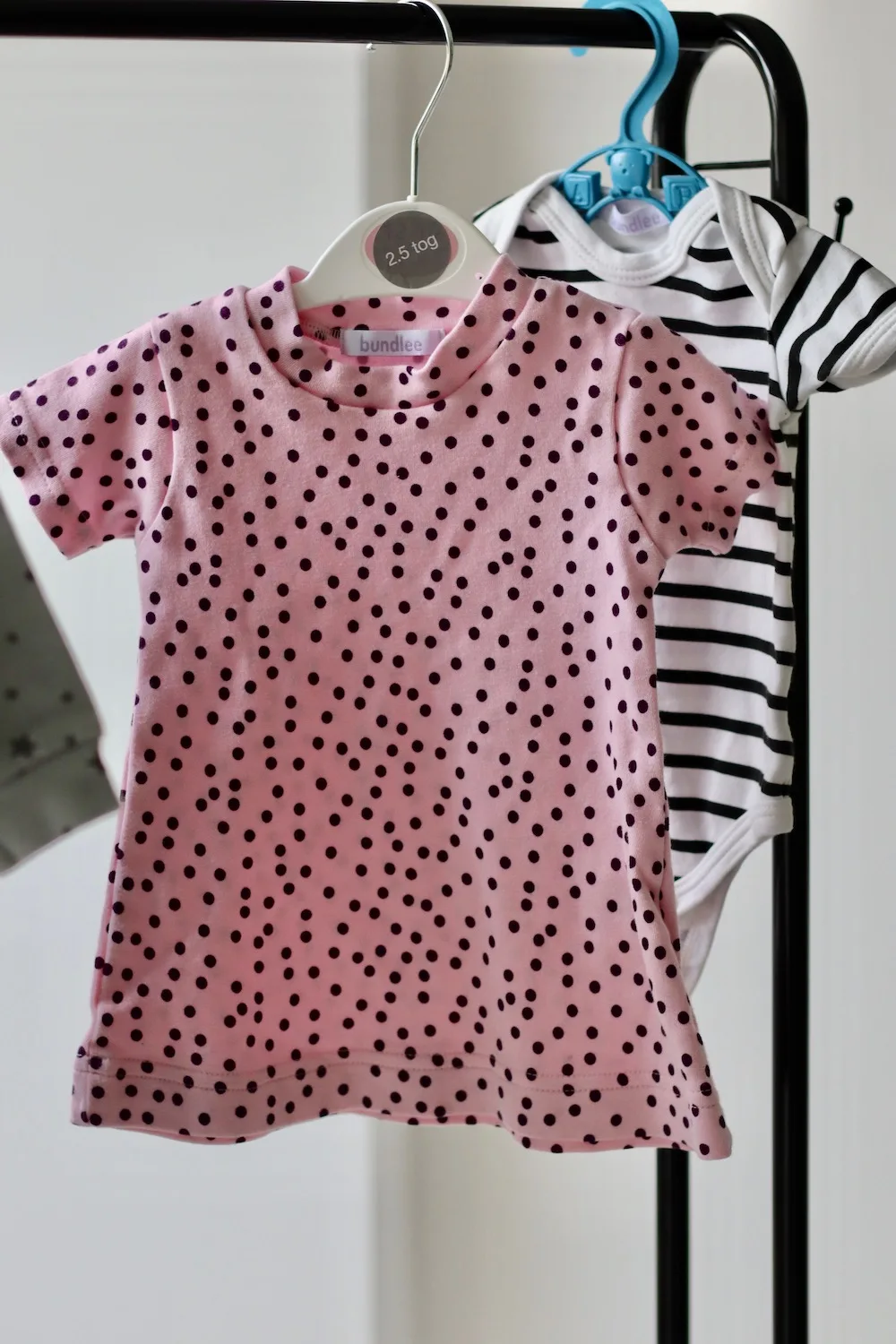 The items in the Bundlee bundle were the items I'd buy in multipacks from the supermarket – you know the kind of thing like a pack of 5x vests, a pack of 5x sleepsuits and 3-4 basic leggings and tops.
But in this bundle there weren't even enough vests. I would have still needed to go out and buy more vests because there were only a couple in my bundle.
The biggest disappointment with Bundlee and one of the reasons for a negative Bundlee review was that the majority of the clothes were boy's clothes. Now I'm not a girly girl and I definitely won't be dressing Alba head to toe in pink. Many of her clothes are unisex and that's fine, but some of these items were definitely boy's clothes and I wouldn't buy such dark colours for a baby girl. I found this annoying when I'd requested my bundle to be girl's clothes. If I'd selected 'Unisex' then it would be different.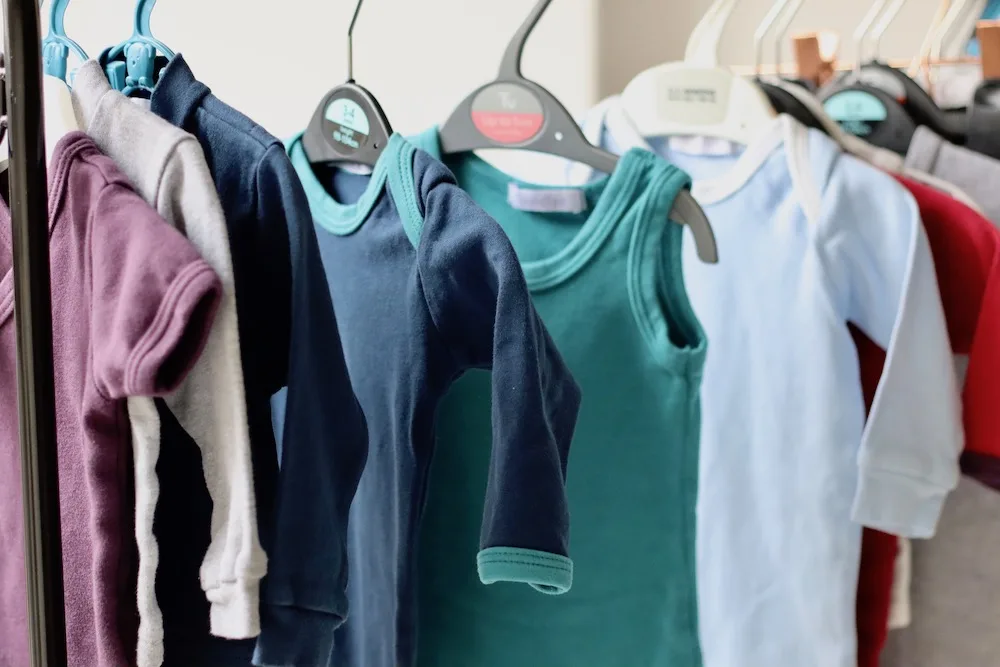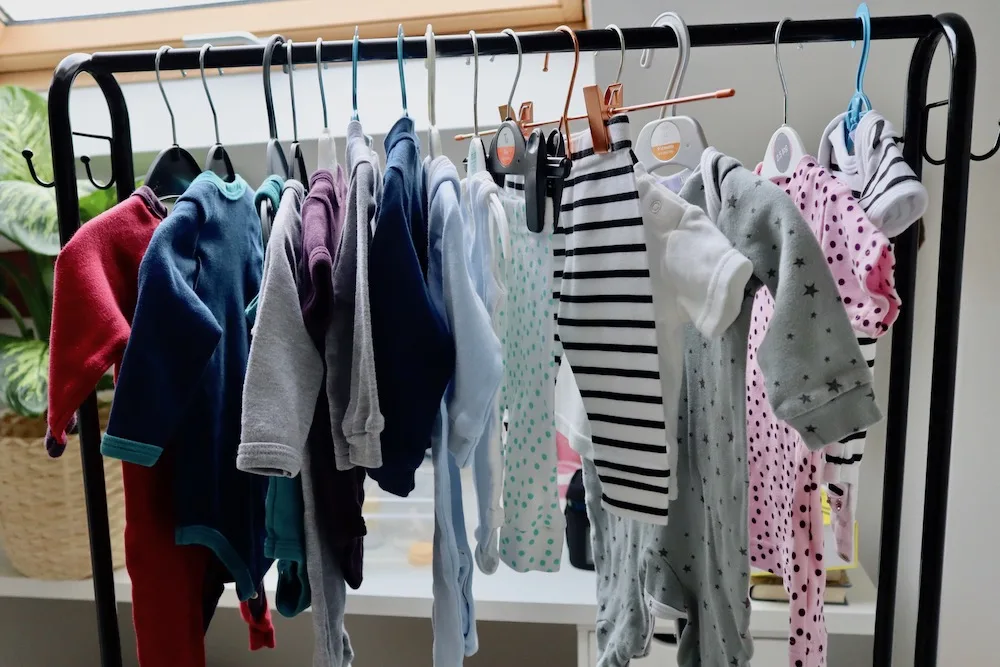 Feedback
I think the idea behind this is amazing. It has so much potential to be brilliant but it just wasn't quite there.
I think the service would be much better if you rented 4-5 complete outfits rather than an incomplete bundle of basic items. I hate to say it but these basic items are cheap to buy anyway!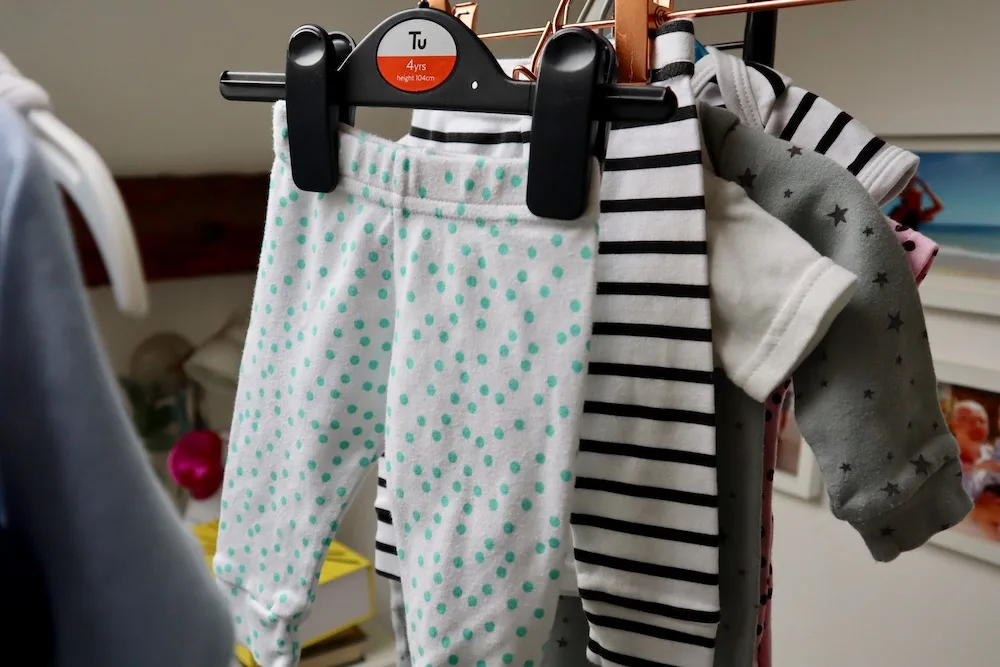 Should you use Bundlee?
Like I said, I really really wanted this to be good and I wanted this to be a fantastic Bundlee review but, personally, I've found way better bundles of second hand baby and children's clothes on Facebook Marketplace. For £20-£30 you can find an entire bundle of 0-3 months baby clothes which would include every item of clothing you would need. If you manage to keep it in good condition, you can then either sell your bundle on or donate the clothes to friends or charity shops.