Some of you may remember the time I was a millionaire for a day. I can feel a handful of people nodding enthusiastically while the rest of you frown in confusion. Whaaat?
In 2015 I worked with The National Lottery during a campaign where people were entered into a raffle each week to win £1 million.
Unfortunately, I was given £1 million, but I was given the chance to live the millionaire lifestyle for 24 hours.
The premise of the '24 hour millionaire' campaign was this:
If you won £1 million pounds, you would have about £2,739 to spend every day for a year.
Imagine that, having over £2,700 to play with each and every day. I don't know about you but my mind is already spinning with possibilities and excitement!
And that's exactly what I had….£2,739 to spend in 24 hours.
I could do whatever I wanted and go wherever I wanted!
This was during a time when Sam and I were renovating our house and every penny we earned went on the house. I hadn't treated myself to as much as a new pair of socks for months so splashing the cash on whatever I wanted was an opportunity I couldn't miss.
Read more: 24 hours as a millionaire in Paris with The National Lottery
A millionaire in Paris
As I only had 24 hours I opted to visit Paris and brought my friend, Vicky Flip Flop, along for the ride.
We took the Eurostar to Paris and experienced our first splurge by upgrading to first class and buying a bottle of champers for the journey. During our 24 hours as 'millionaires' we stayed in a fancy apartment with views out to the Eiffel Tower, we dined in one of Paris' best restaurants, sipped cocktails in extremely expensive bars, indulged in epic breakfasts and extravagant lunches, did a hell of a lot of shopping and splashed out on some expensive 'tourist activities'.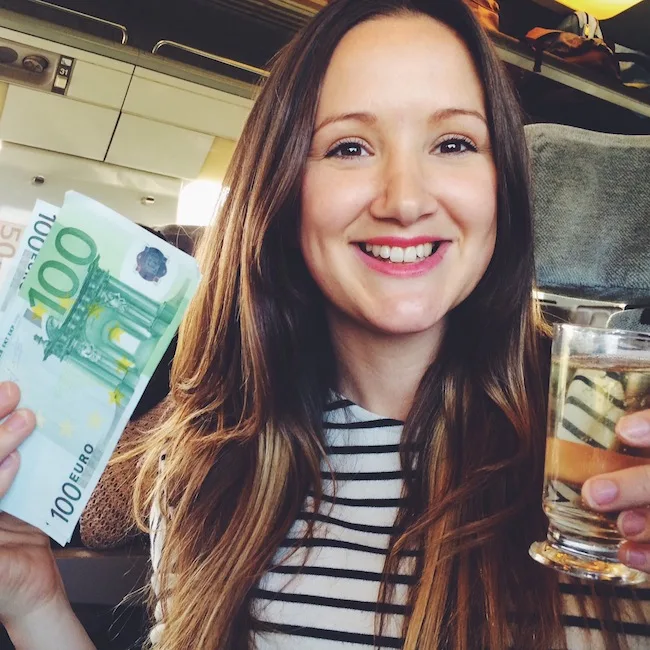 At the end of the 24 hours I then had one very awkward activity where I had to 'give back' to people to share my wealth and do something good for the world. This was something I wholeheartedly agreed with because something didn't sit right with me. By the end of the challenge I was starting to question it all.
It didn't feel right to be spending £500 on a pair of sunglasses while a homeless woman stood nearby asking for spare change so she could feed her children. But I couldn't just give some cash to a charity or homeless person, I had to buy lots of fancy chocolates and give them to people at the train station. Honestly, this was probably one of the most cringeworthy things of my life because no one wanted to take a box of chocolates from this strange British woman with a camera following her around a train station! Seriously, no one would take them! So that was weird and very awkward.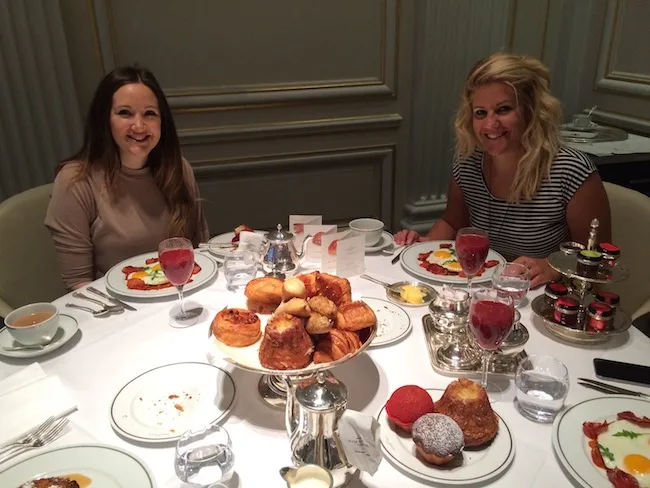 On the whole, Vicky and I had an amazing time. It was a lot of fun, but there was something hanging over us the whole time we were there. There was this unspoken truth neither of us wanted to admit while we were there, but years later we can both happily admit this…we've had way more fun in Paris when we've visited on a tiny budget! There's just something much more fun about finding a bargain, doing things like the locals do,
Having lots of money in Paris actually felt like a huge distraction that took our focus away from the beauty of the city.
We were so focused on finding the best places to eat and drink that we barely just stopped to enjoy the city. And let's be honest, French food is amazing, you don't need to sit in some formal, stuffy restaurant with a complicated menu and overpriced cocktails to have a great meal.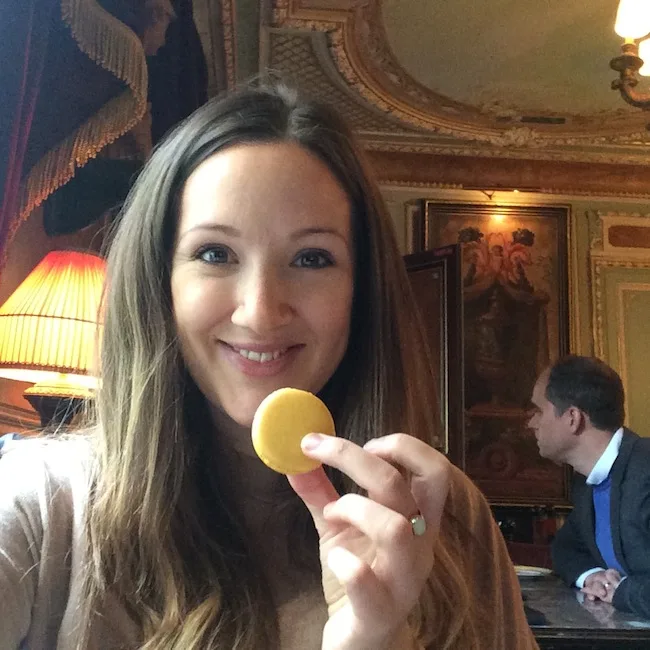 I've been to Paris six times, seven if you count a high school trip when I was about 13, and I love the city. While we were there as millionaires, I kept thinking about my previous trip to Paris. I hadn't had much money at all so many of my meals had been simple picnics enjoyed in the many green spaces in Paris. I pretty much lived on fresh sticks of warm bread, creamy cheese, sweet pastries and punnets of strawberries – often eaten in a rose garden next to a beautiful fountain in Jardin du Luxembourg. Call me simple but this was so much nicer than being squished into a dark restaurant and served tiny portions of food that I'm not entirely sure I ordered.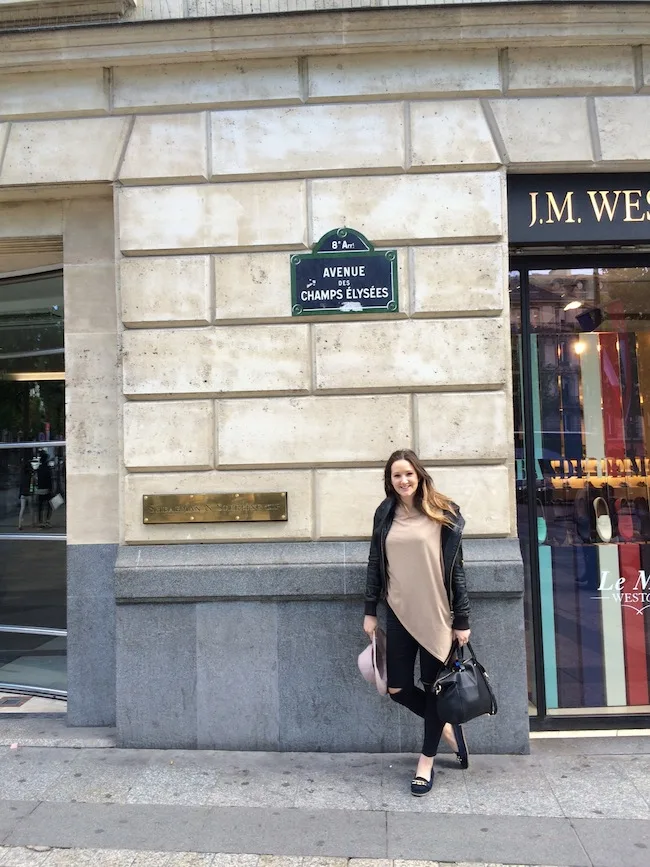 Shopping while travelling
Now I know this is a personal one because many people love shopping while they're travelling. I actually always thought I loved shopping while I was travelling, I just rarely had much of a budget for shopping so I never did it! I'd look longingly into the windows of boutique stores before dragging myself away, silently wishing I had a millionaire's budget! I always enjoyed visiting markets for unique (and bargain!) souvenirs, but I avoided department stores or designer shops.
While I was a millionaire in Paris I was encouraged to visit all these glamorous designer stores and we spent a lot of time in Galaries Lafayette. I thought this would be my favourite part of the trip but it actually felt like a waste to be spending so much time indoors. We could have been in any boutique store in any city in the world and I knew these designer handbags and sunglasses cost more than many people's monthly wage. Not only that, but my new sunglasses could have bought me another week in Paris!
I'd rather do my shopping at home and use my time to see the city, rather than traipsing around department stores.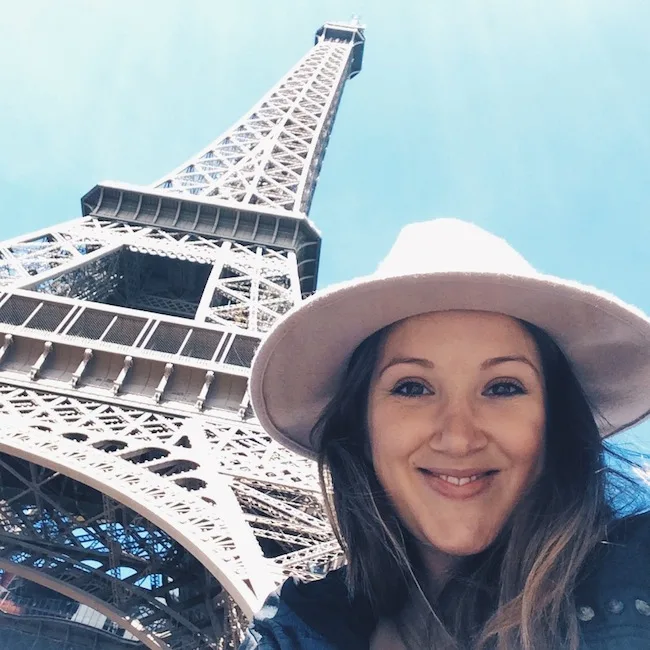 Making memorable experiences
When I take a nostalgic trip down Memory Lane and think about my trips to Paris, it isn't the expensive or luxurious experiences I remember. It's actually the unique experiences that happened as a consequence of having little money!
It's the time I didn't have the confidence to get in a taxi so I walked for miles in Paris. Or the time I didn't want to queue to go up the Eiffel Tower so I went up a different town and accidentally found the best sunset view in Paris.
It's the same for all of my trips abroad!
For me, it's worth splashing out on nice accommodation but I don't feel like you need to spend a fortune once you arrive!
As always, I'm so grateful that having a blog has led to such incredible experiences. I was so lucky to work on this campaign. It was a great reminder that frivolous spending gives you a short-lived high, but long term happiness doesn't come from splashing the cash.