I love hiking with kids. Hiking is one of my favourite past times and it's something I was excited to do with my kids once they reached an age where they could walk a couple of miles.
Hiking is great exercise, an interesting way to learn about nature and it's a free family day out too. Here in the UK you might need to pay for parking but hiking is generally a pretty cheap way to entertain the whole family!
But, if you've landed on this article, I'm guessing you've tried hiking with kids already and it's all ended in tears. Right?
This happened to us so many times.
We'd have strops before we even left the house because going for a walk is BOORRRRING and the entire walk would be filled with moaning. The kids would constantly be asking if we were nearly there and the only thing they seemed to look forward to was the picnic.
So today I'm sharing my top tips for hiking with children to make sure each walk is a success!
This post has been created in collaboration with Very where all of our coats and shoes in these photos are from. Very's outdoor leisure collection is brilliant and I also found it really handy being able to get everything for the whole family in one place.
Go with older kids
Our first few successful walks with the kids were only made possible by the fact that we were with friends who had older children. Something about being in a pack makes them all walk further and have way more fun.
Get as many families and kids as you possibly can involved and I'm sure everyone will walk further. The bigger kids will lead the way and the younger ones will unquestioningly follow.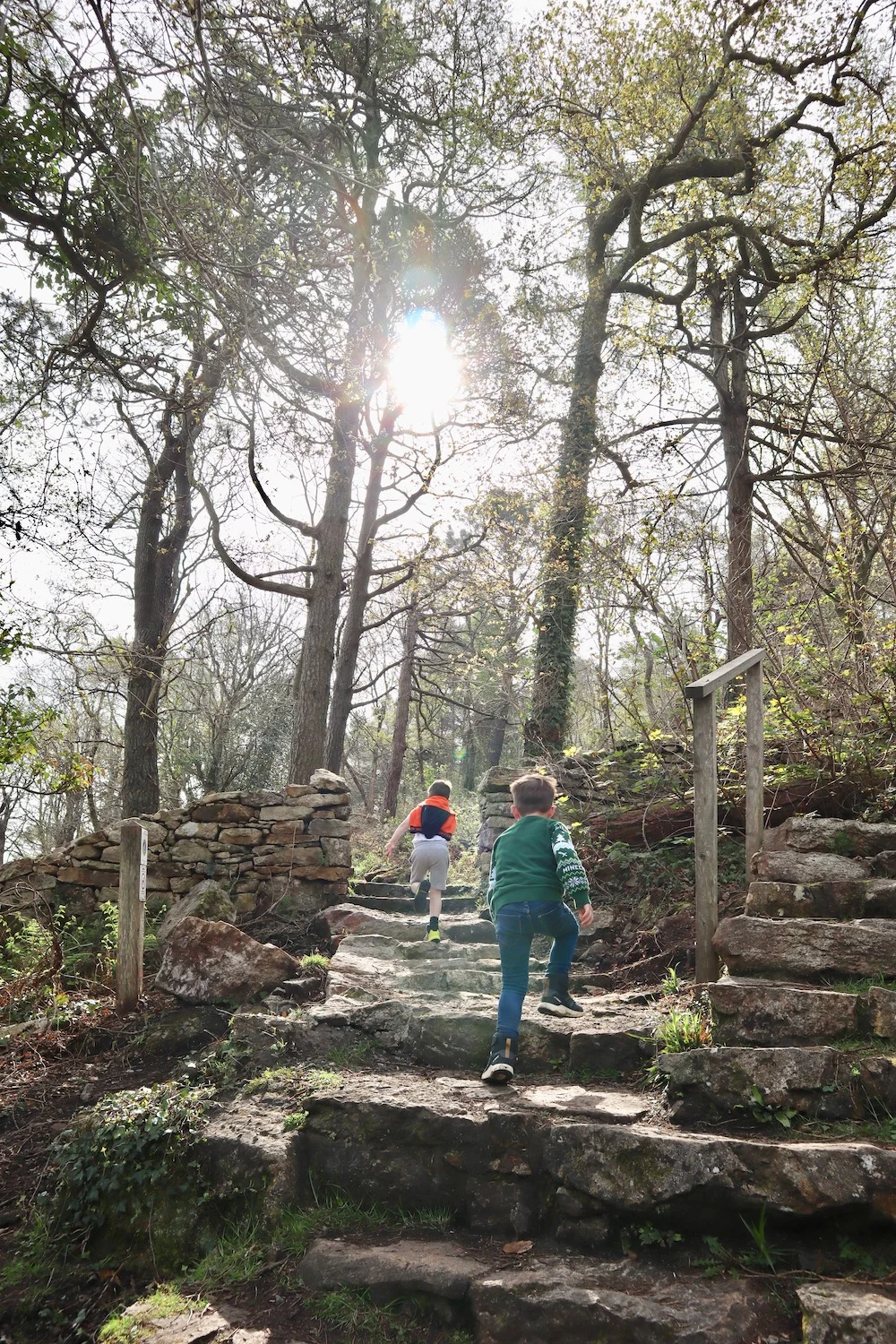 Don't call it a walk
Like I said (and I'm sure we've heard a million times before), walking is boring. Most kids hate going for walks. The moment the 'W' word is mentioned in our house we have instant protests, despite the fact our kids always love walks once we get going!
So now we rarely go for a 'walk'. We go to visit waterfalls or beaches. We go to cafes and 'go to villages on foot'. But we never go for a walk.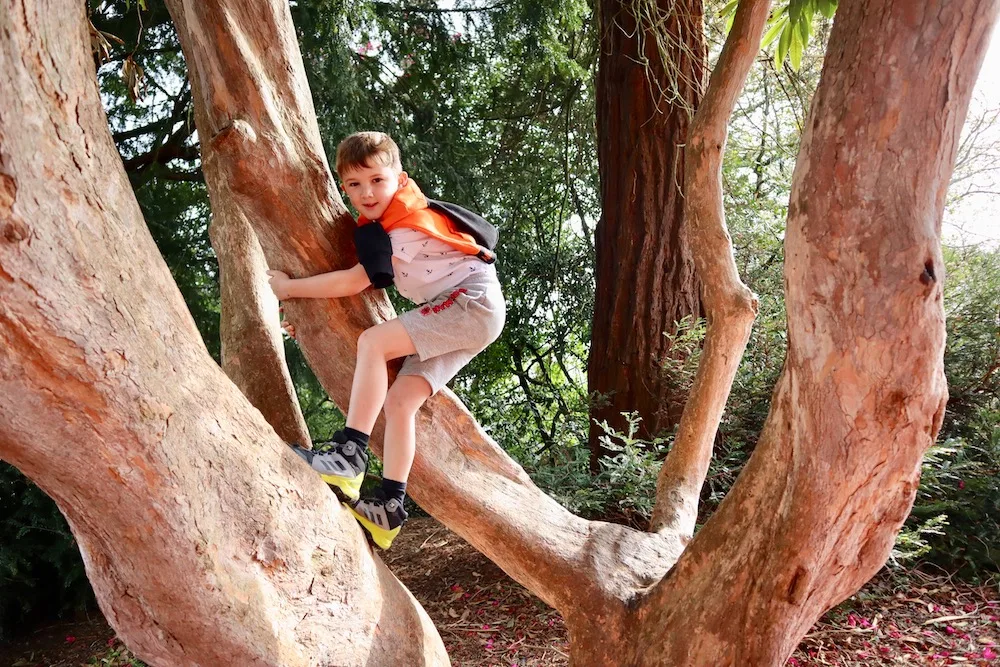 Pack the perfect picnic
Life is much easier now that we rarely leave the house without a feast of a picnic!
I start most mornings by making a picnic because I know it's going to be eaten at some point during the day, even if we don't end up going for a walk!
I'll
I'll make:
Sandwiches
Chopped fruit
Biscuits
Crisps
Pasta salad
Cold pizza
Cocktail sausages
Cheese and crackers
Cakes
Vegetable sticks
Scotch eggs
Sausage rolls
Hard boiled eggs
Potato salad,
Falafel
Yoghurts
Scones
Sweets
Travel Hack Tip: I always go overboard with the picnic because it's better to have too much food than not enough! Just make sure you pack everything well and use freezer blocks in an insulated picnic backpack to keep everything fresh. That way nothing goes to waste and any leftovers can go into tomorrow's picnic.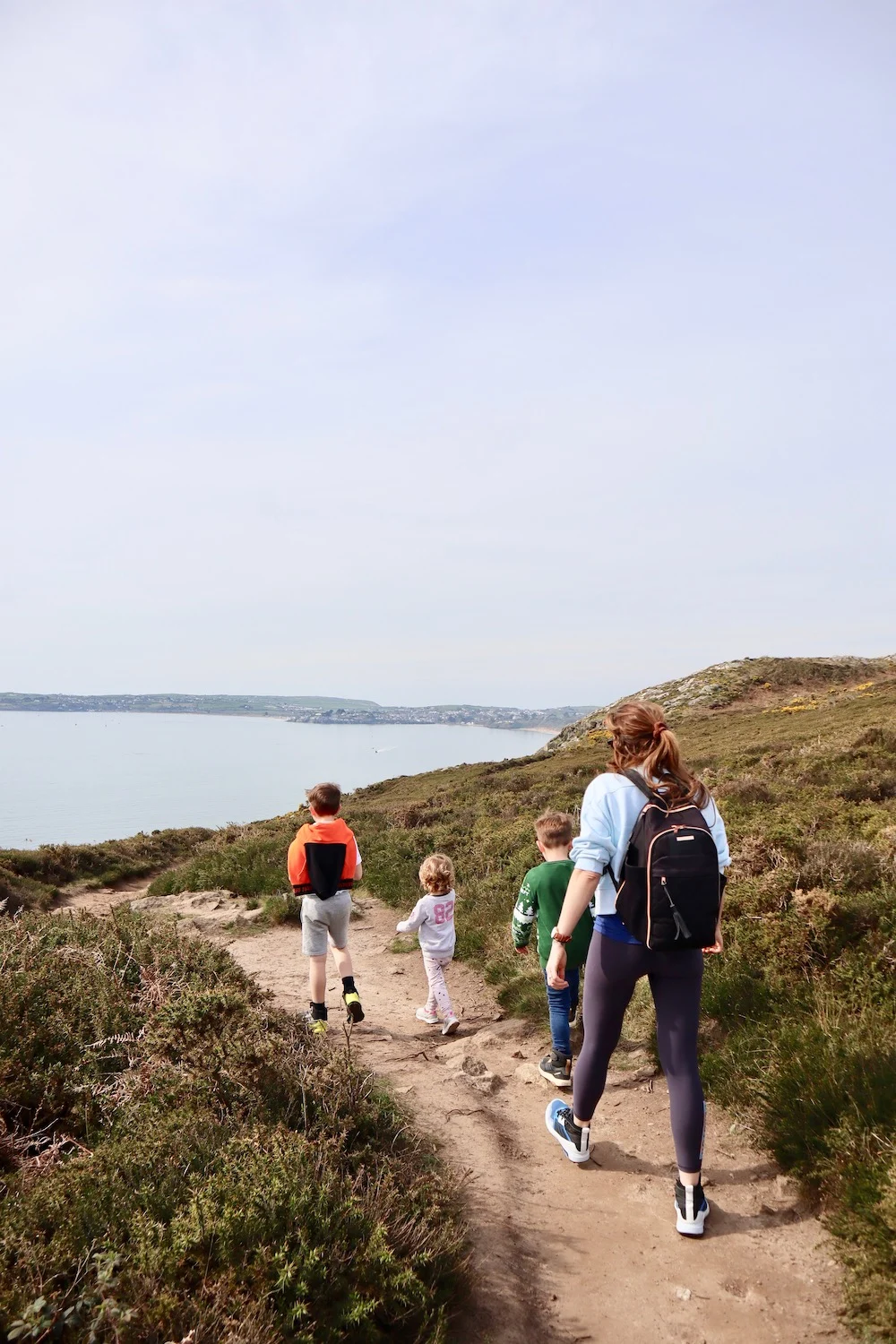 Comfy, warm, waterproof shoes
Nothing stops a hike with kids faster than wet or cold little feet.
Me and the boys have been wearing the Adidas Terrex boots recently and we all love them. They're so comfortable and warm, with ankle support and great grips but they're also really lightweight and I'd happily wear them all day like I'd wear my trainers.
I have the Terrex Trailmaker Mid Cold.rdy Hiking Shoes
Joseph has the same in a kid's version.
And George's are the mid Gore-tex hiking shoes.
I really like these shoes as the boys can wear them as their everyday trainers and to go hiking so I don't mind paying a little extra for shoes like these.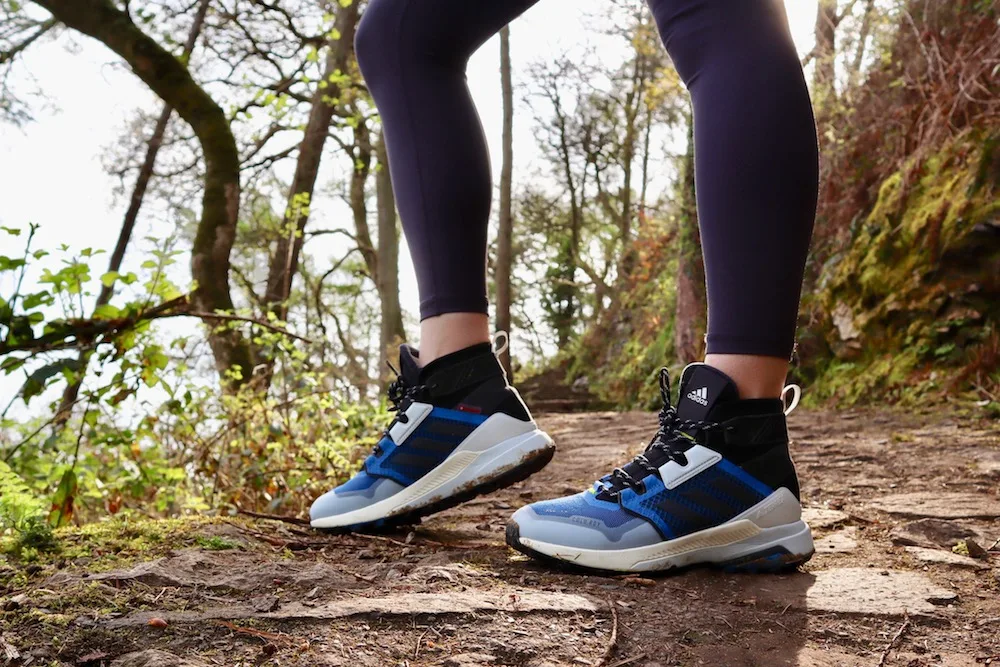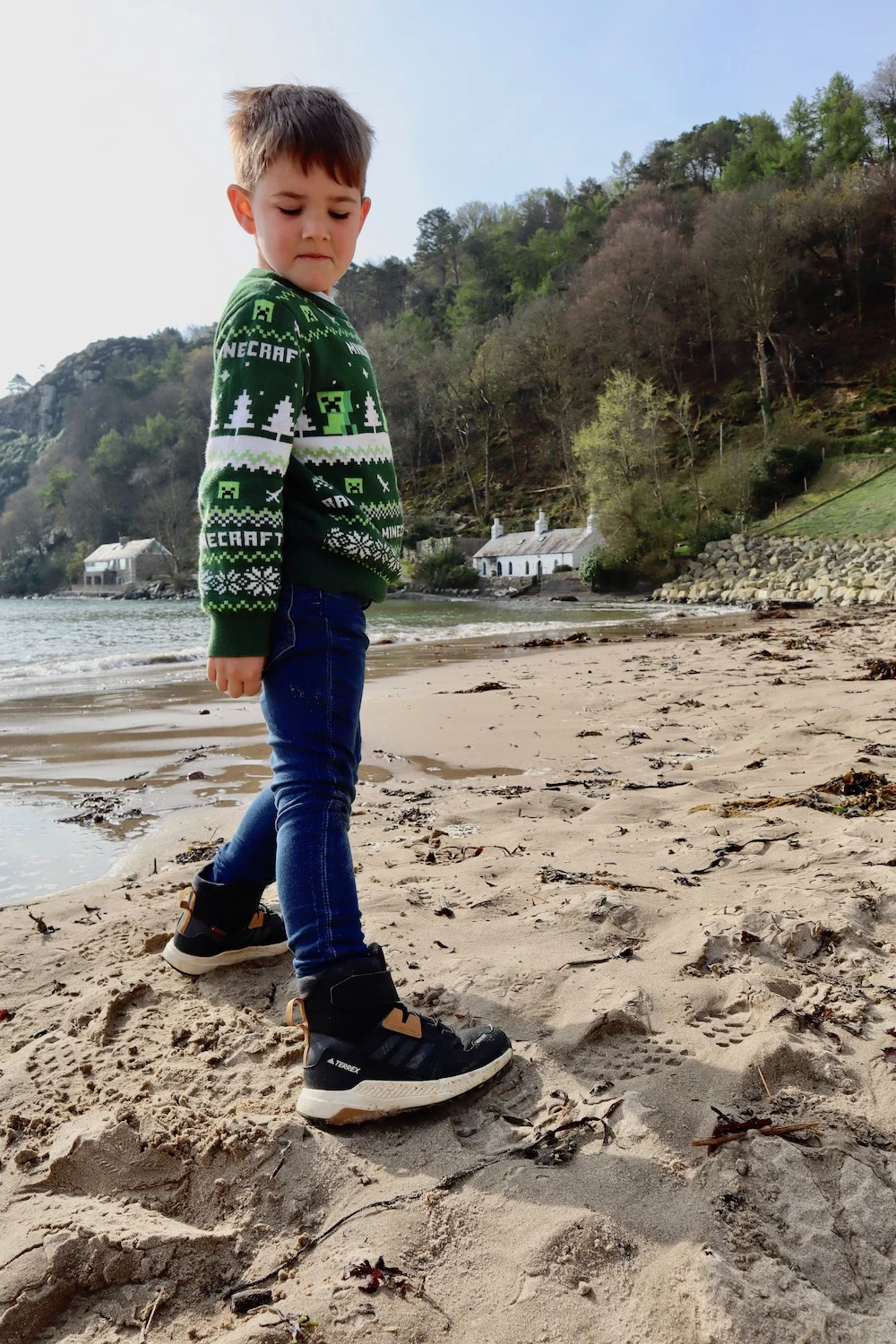 Easily packable waterproofs
What is it with kids not wanting to wear coats? Please tell me it's not just my kids?
They'll spot another hiking miles in the distance and if that person doesn't have a coat on then they're all stripping theirs off!
They don't seem to feel the cold but they certainly feel the rain so I like to have waterproof jackets I can easily pack into my bag and whip out when the train starts.
George has this Regatta insulated waterproof jacket. It has a soft fleece lining and a cosy hood but it's also lightweight so this is definitely a favourite!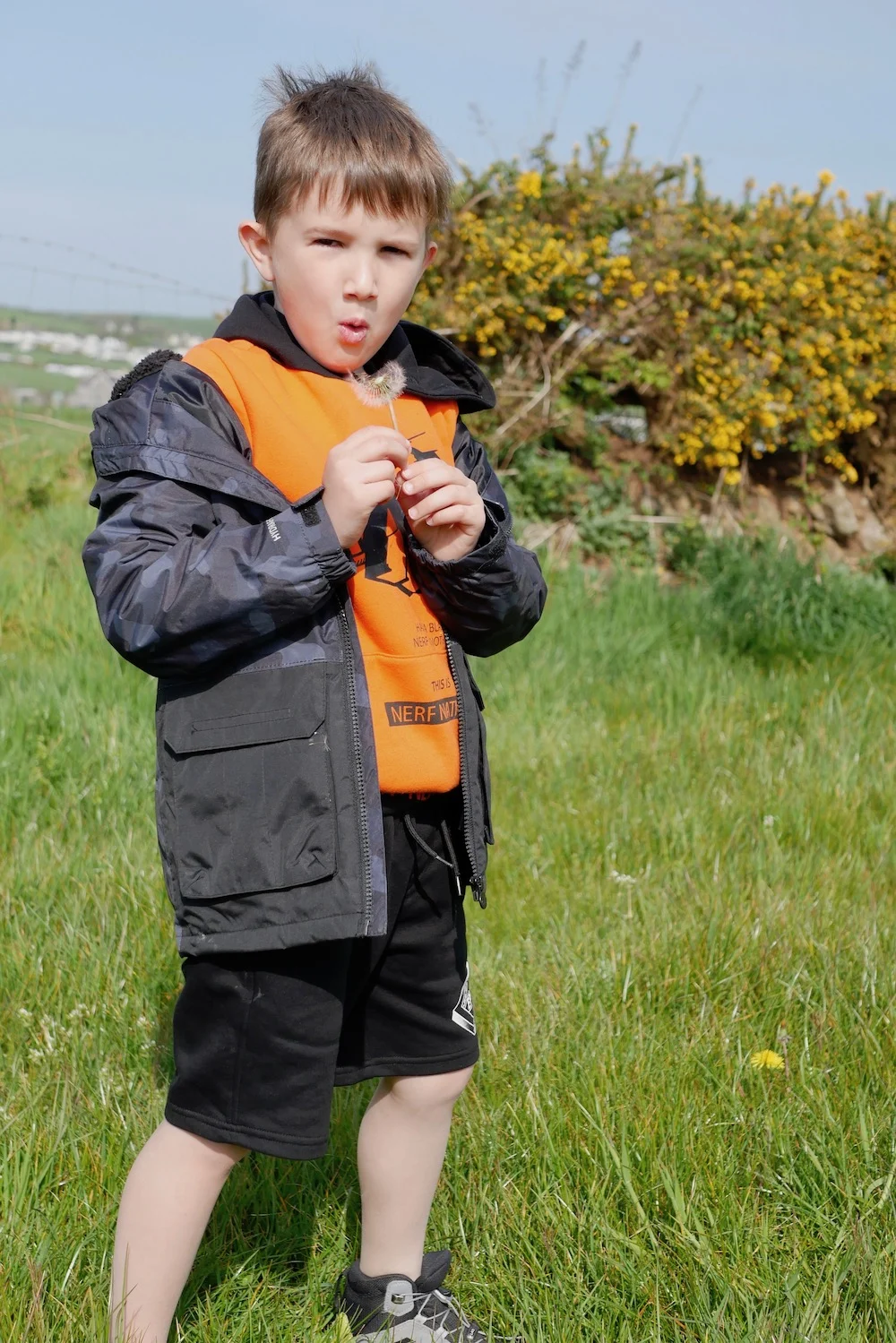 Let the kids read the map
Even if we don't need a map for our hike I still let the kids read the map, whether that's on my phone, sign posts or a good old fashioned paper map. Following sign posts and encouraging them to be in charge and pick the paths is really exciting for them and they'll usually run along the trail to find the next sign post.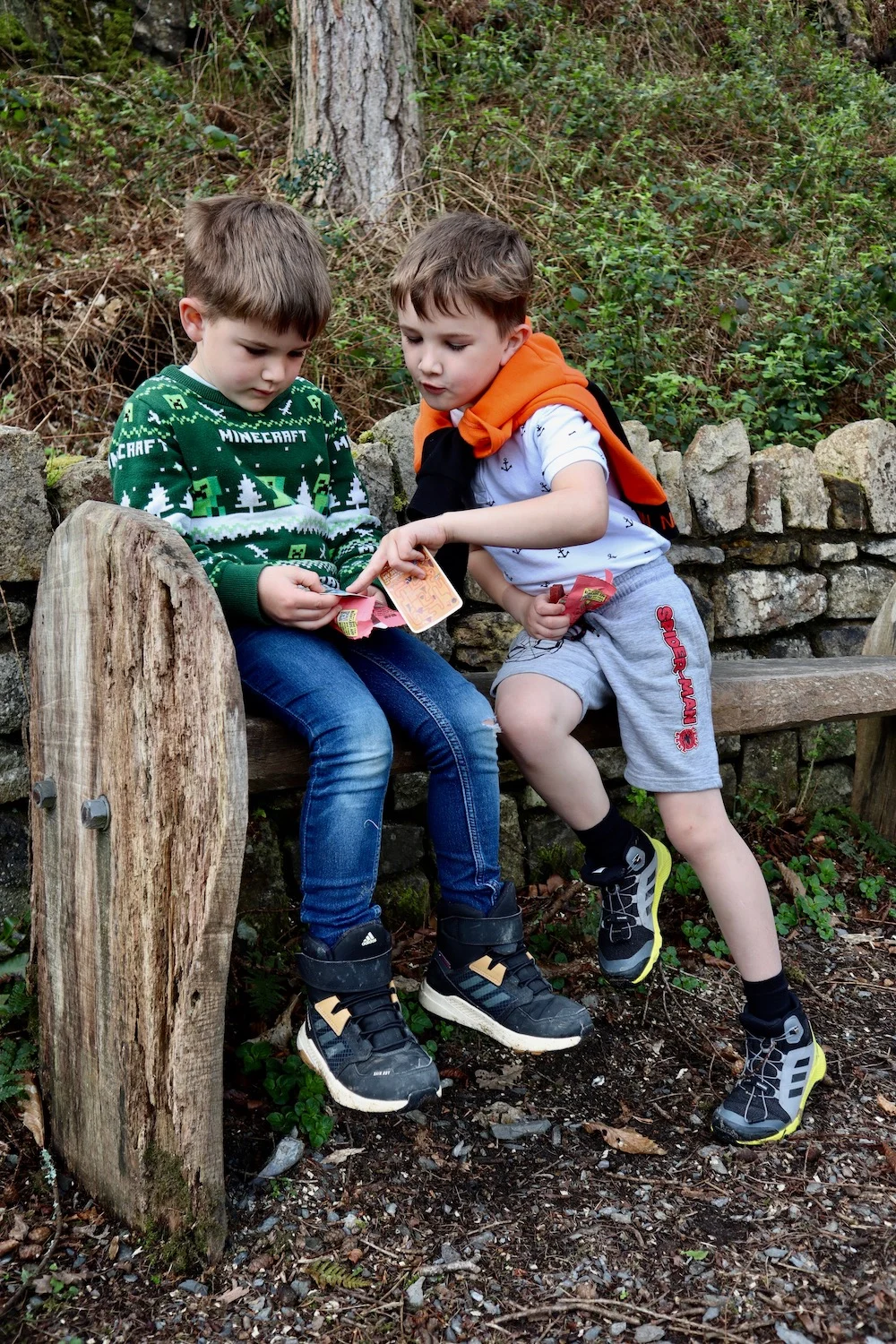 Have a fun end destination
My kids get bored if they know we're walking along a circular route with no real destination in mind.
They're much happier if we're walking to a waterfall, a lake or to the top of a mountain.
They like to have a goal or a destination in mind so they know what we're aiming for, rather than just going for a pointless wander!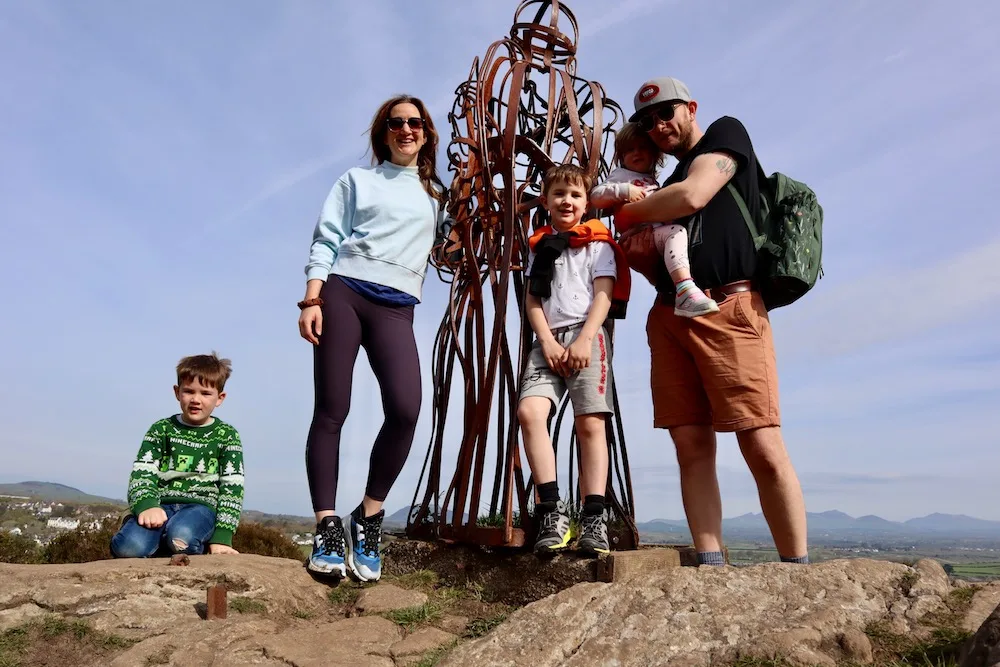 Let them be photographer
I take a lot of photos so it's only natural that my kids like to copy and take them too. They have an old GoPro of mine and they take photos of the views and insects and flowers and they take the cutest selfie too.
If you don't have a camera you feel comfortable allowing them to use, I highly recommend buying an old, second hand GoPro rather than a 'children's camera'. The price will be similar but even an old Gopro will be much better quality.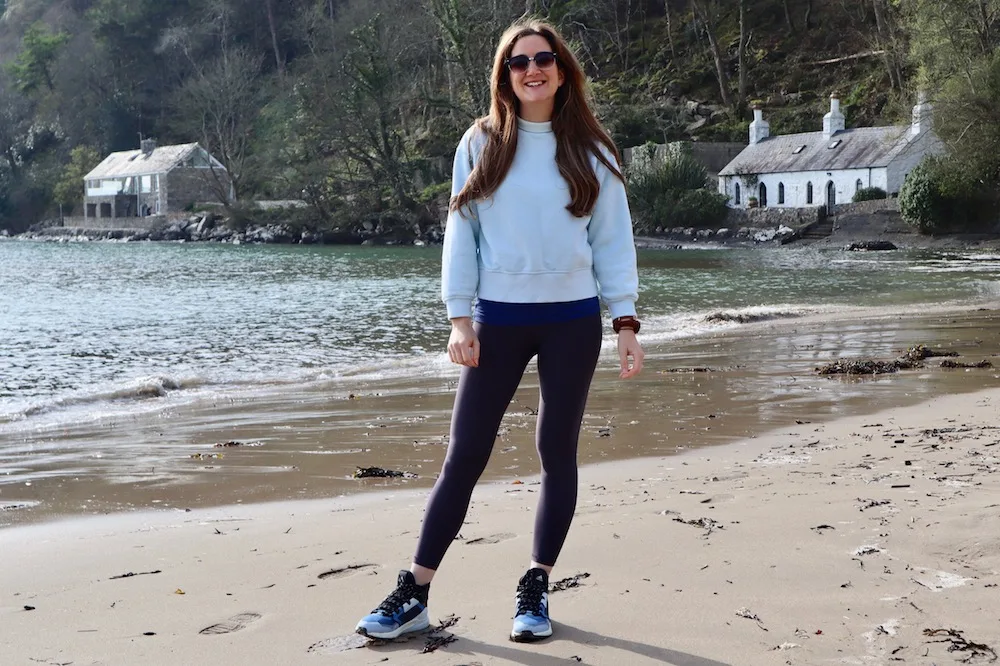 Know your route
It goes without saying that you really don't want to get lost when you're hiking with kids. This could potentially be really dangerous and you'll want to avoid any unnecessary walking!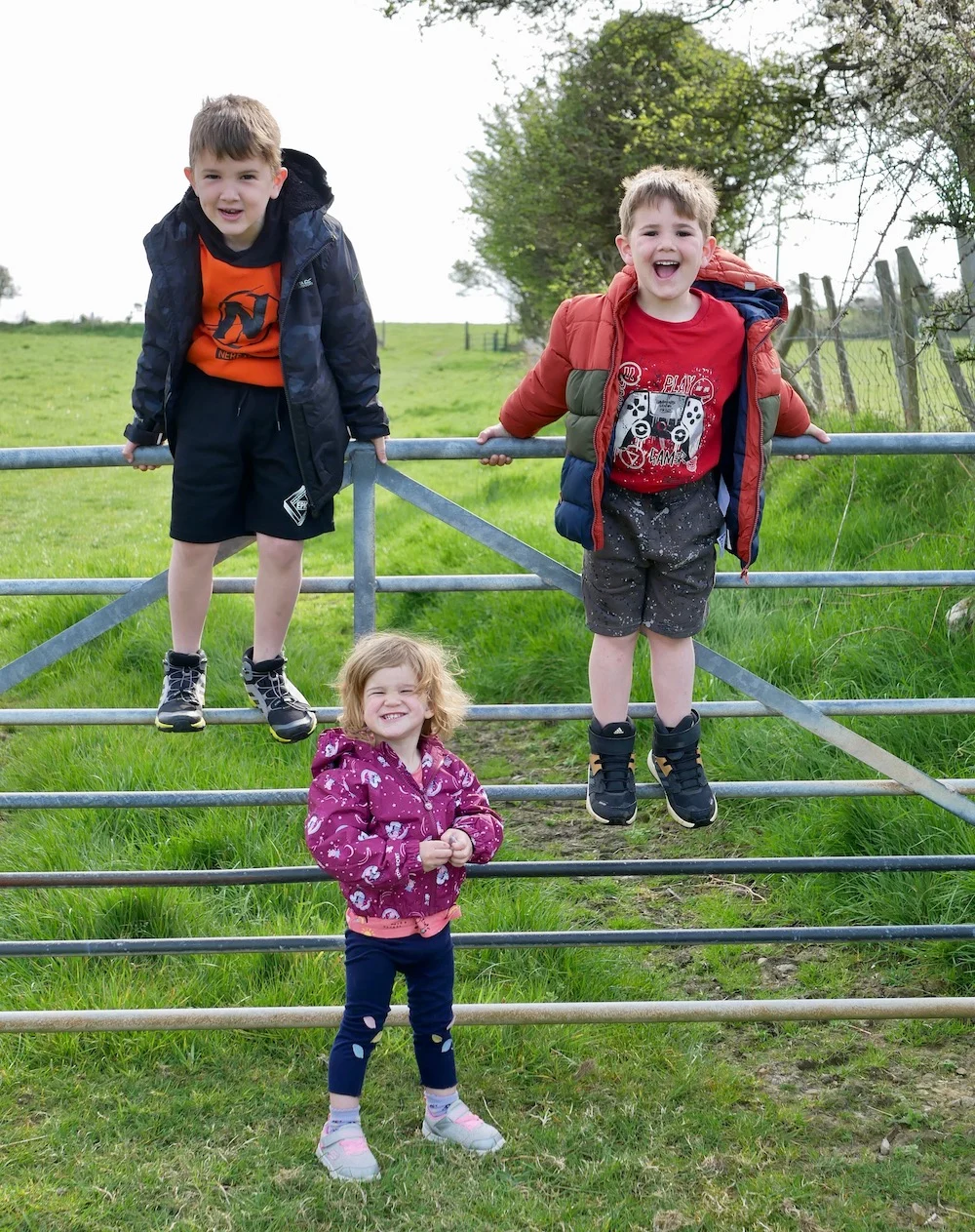 Use AllTrails
My favourite app for finding hiking routes with kids is AllTrails. The basic version of the app is free and is brilliant for finding family-friendly routes nearby.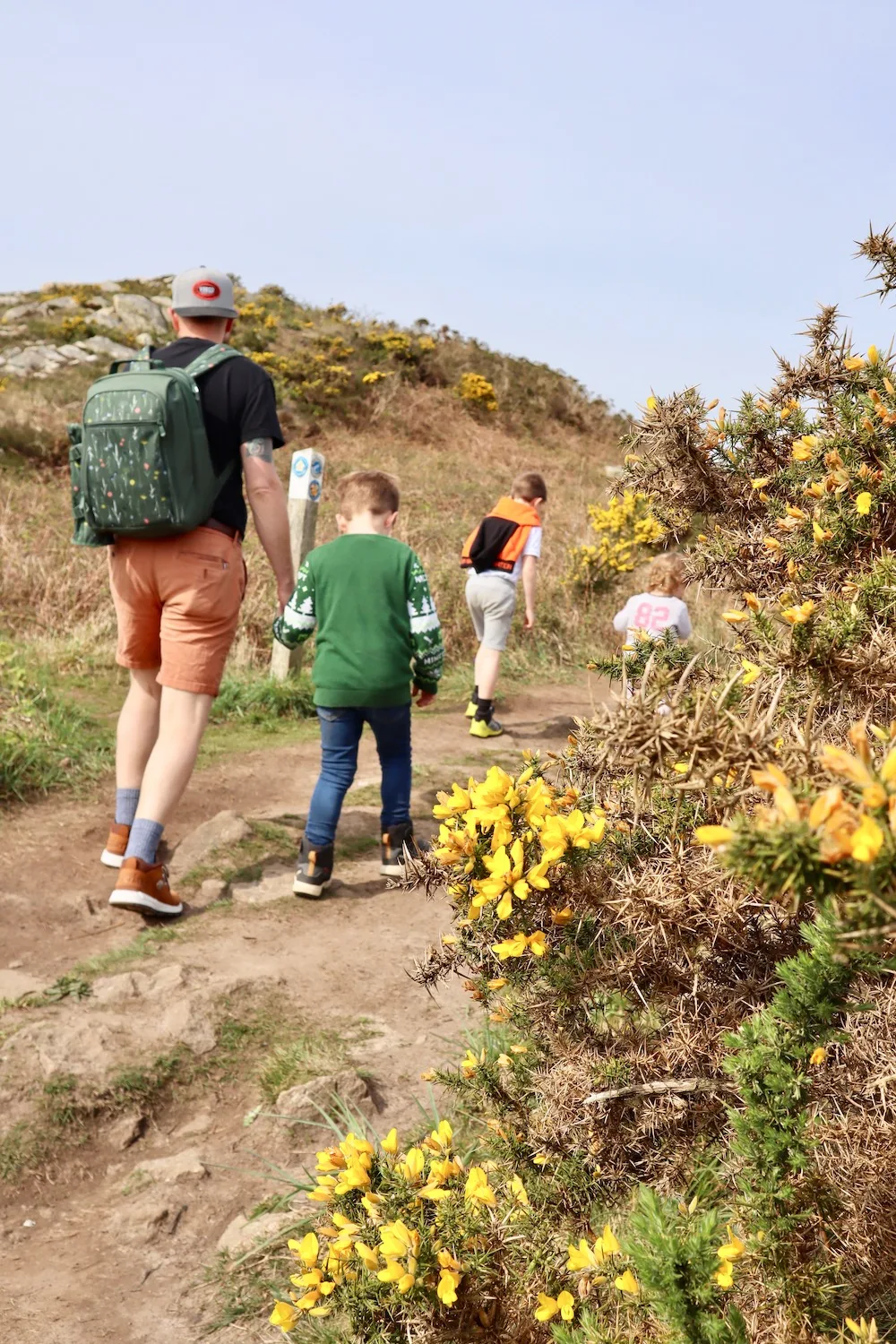 End with ice cream
Always, always end with ice cream!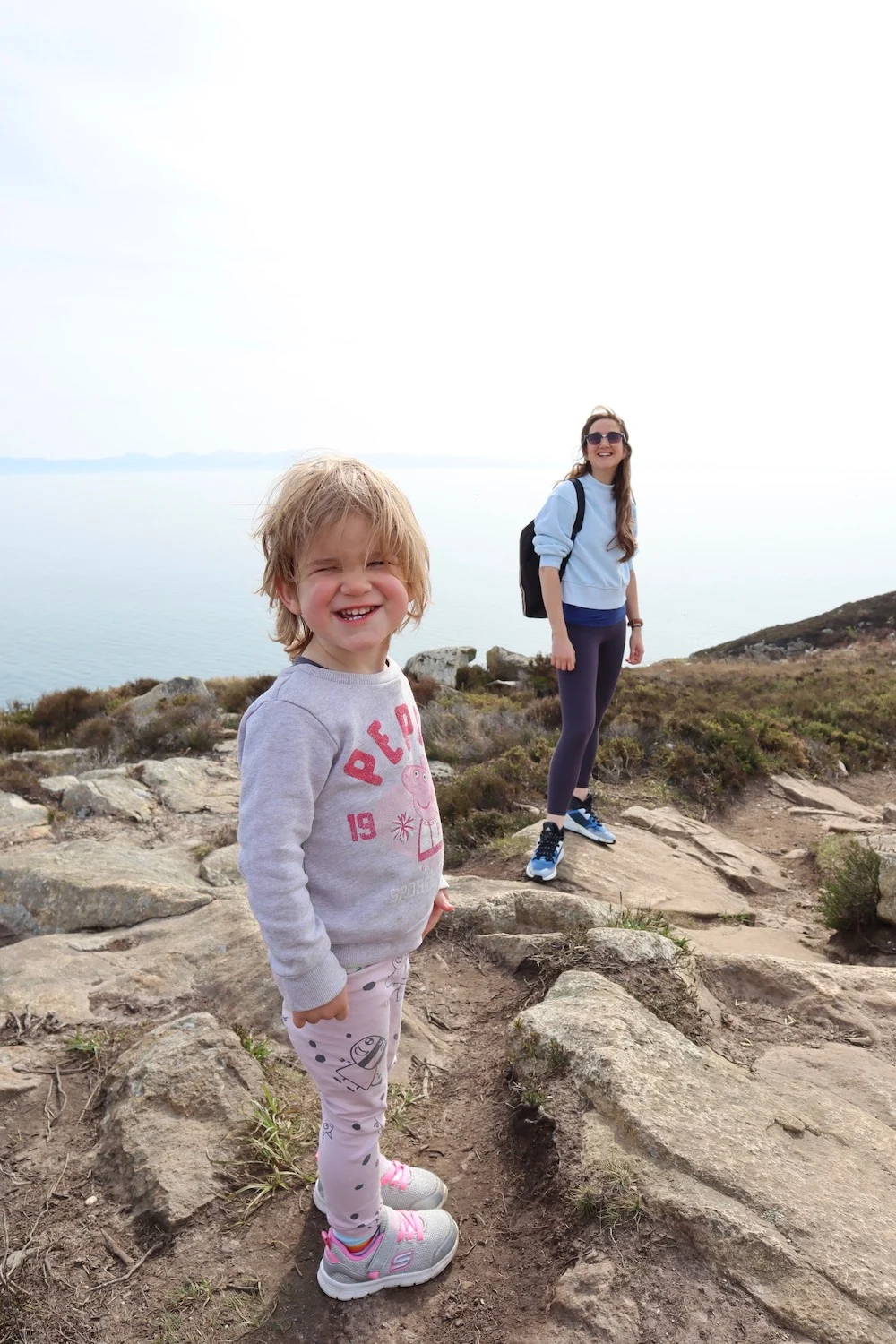 Keep your car well stocked with everything you need for after your walk
If you'll be driving to a destination to start your walk then I highly recommend leaving the car well stocked.
Having a well stocked car gives everyone something to look forward to during the last mile of the walk when everyone starts dragging their feet and getting tired.
I like to leave clean clothes, towels and cold drinks if it's hot and hot drinks if it's cold. I'll put cold drinks in a cool box with plenty of ice or cooler packs and hot chocolate in a thermos flask.
I also like to have an emergency packet of sweets hidden in the car somewhere.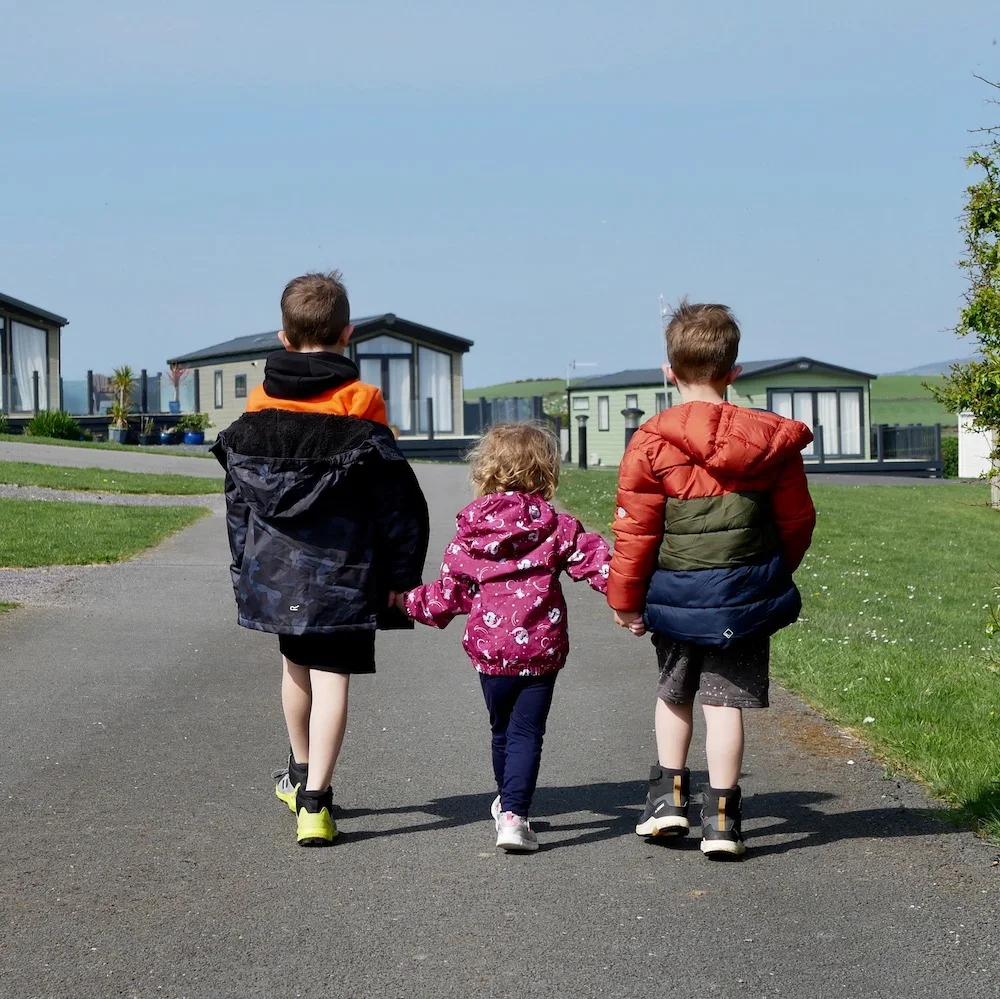 Read more: My top tips to get kids outdoors more!