If you've only got 3 days in Dubai, then today's post is perfect for you. Dubai is one of the largest cities in the UAE so it should come as no surprise that there are lots of things to see and do in the city. To help you to narrow down your itinerary, we've put together the perfect guide on how to spend your time when you're only in Dubai for 3 days.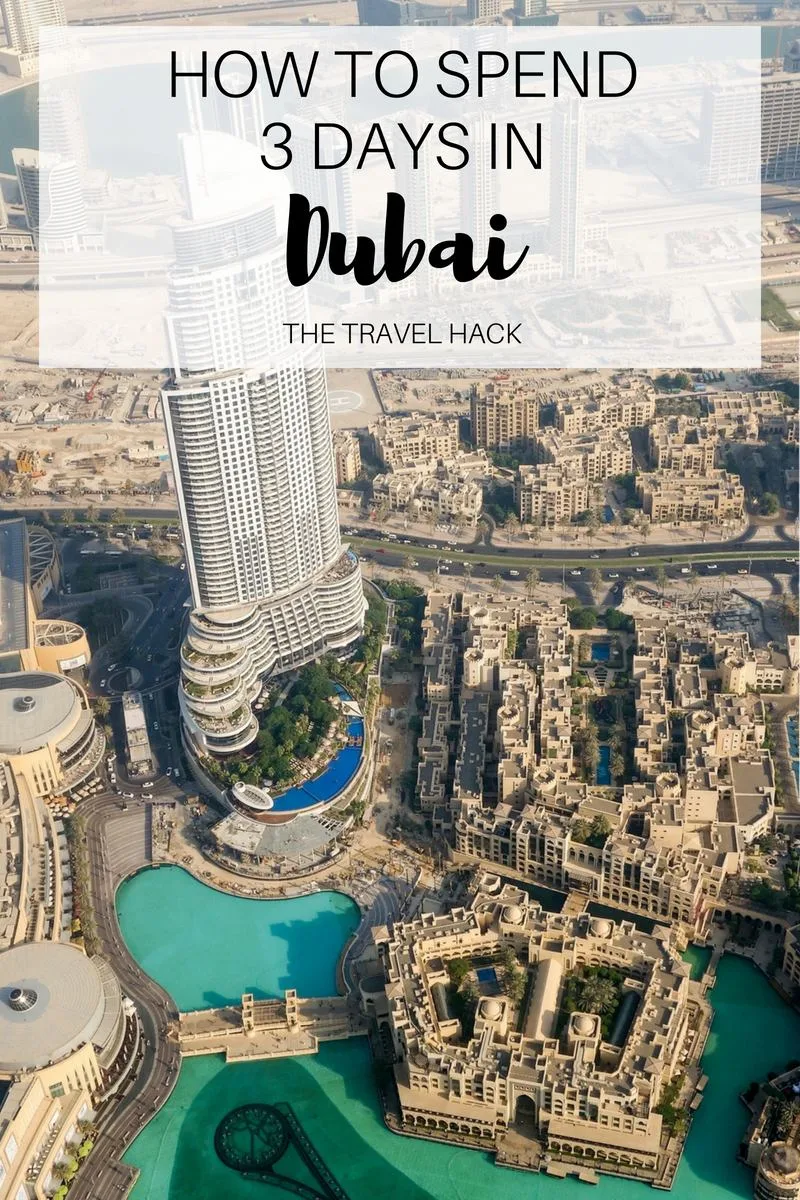 Dubai is a destination I've had conflicting feelings about for years. I was curious to see what the city that boasts the world's tallest building, an island shaped like a palm tree, and an indoor ski slope in the middle of the desert, is really like.
But I was also hesitant. I'm not the kind of traveller who can sit for hours on a beach or by the pool. Nor do I love shopping malls (vintage boutiques, on the other hand…), so I wasn't sure there would be enough for me to love in Dubai.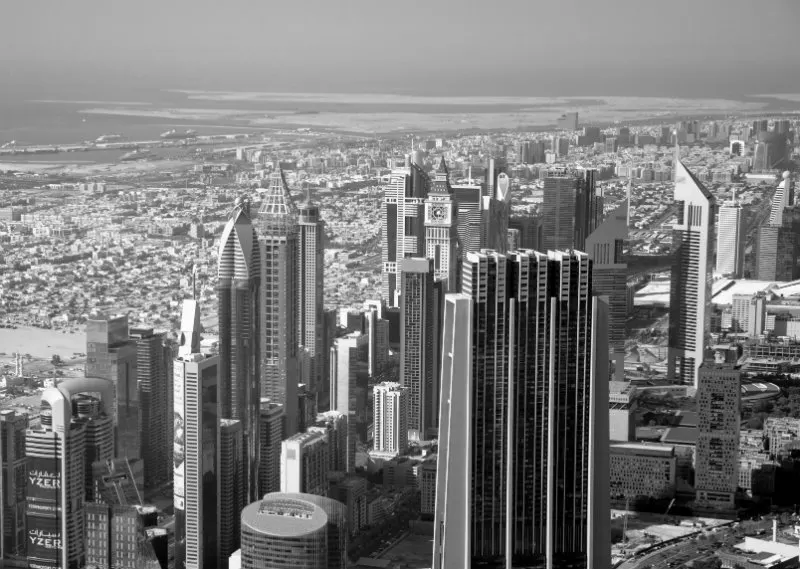 Still, I knew the only way to know whether I loved it or hated it was to go check it out for myself. On my way home from The Philippines, I had a quick three-day stop in Dubai to explore and see for myself whether it really is just a gleaming metropolis, or whether there's more to be seen when you scratch the surface.
The verdict? It was entirely surprising – a city that has history, culture, and some absolutely unforgettable experiences on offer. If you want to pack as much as you can into just a few days, check out my weekend Dubai itinerary. Although I must warn you: you may be far too busy being amazed to even bother with the pool!
---
If you've got longer in Dubai, Monica visited for 8 days with her family and wrote a Dubai itinerary 8 days for a family-friendly trip!
---
The Perfect 3 days in Dubai Itinerary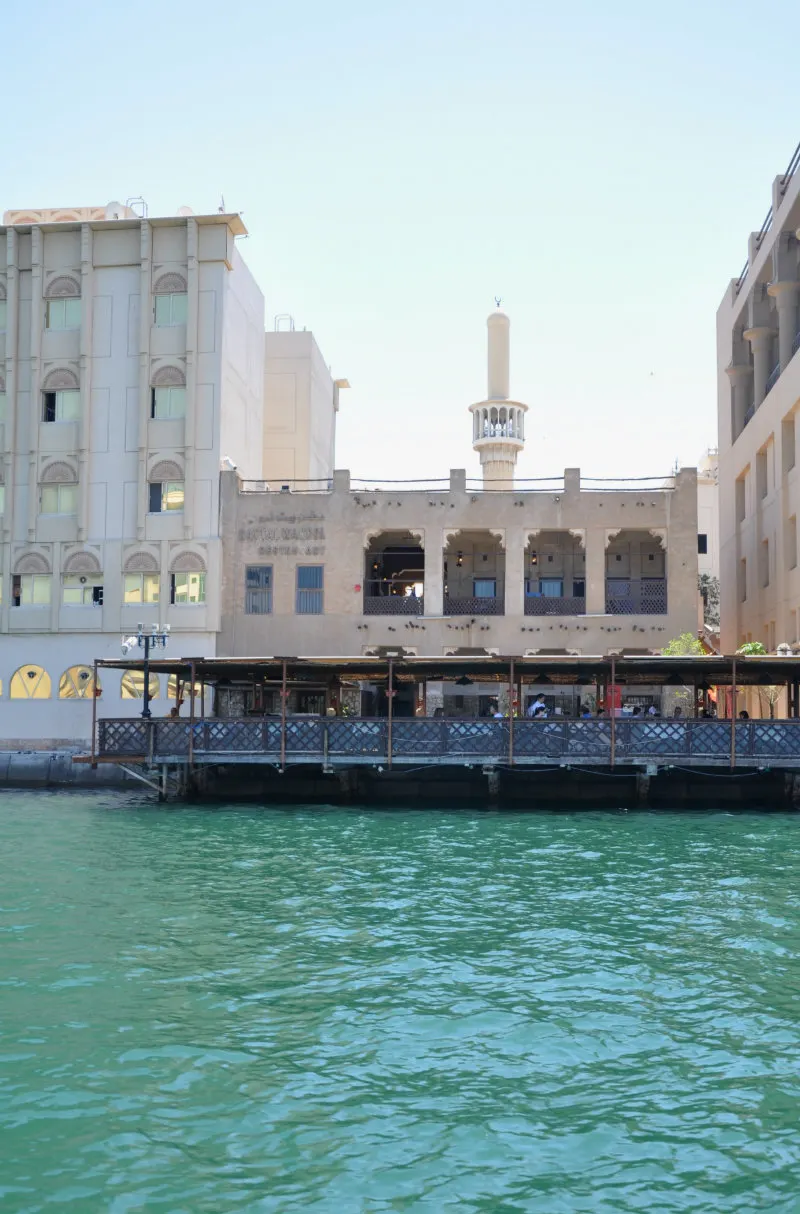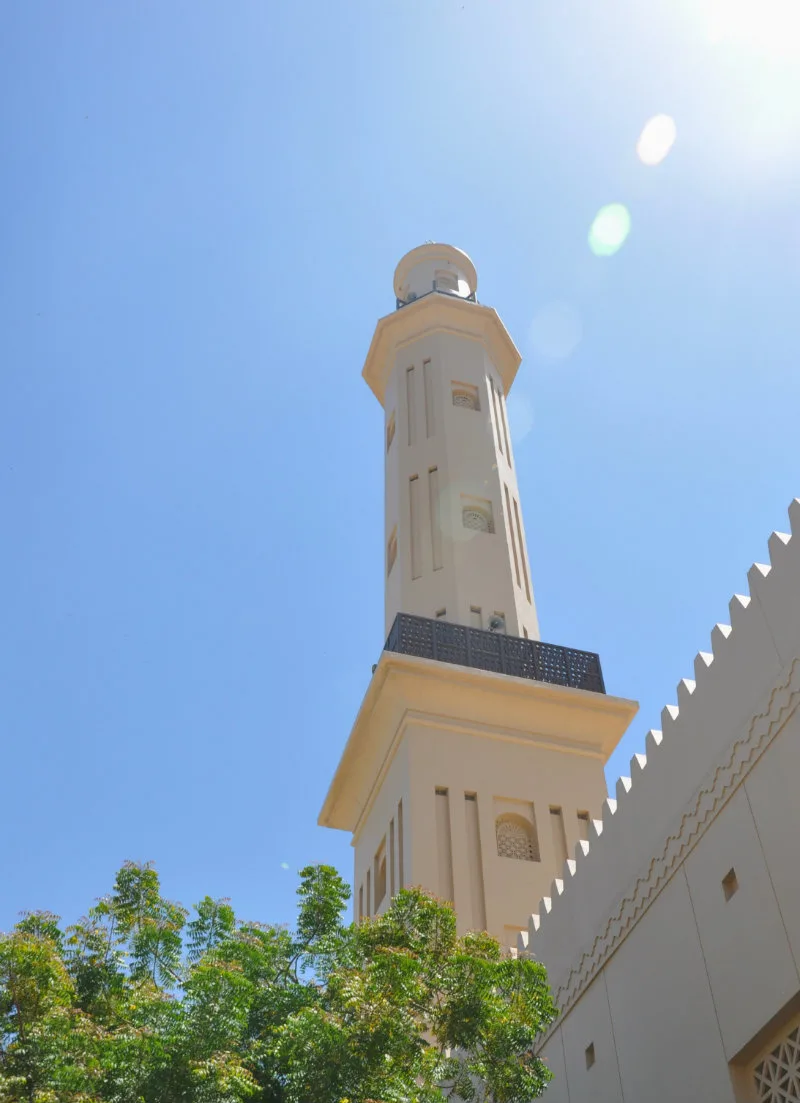 The best way to get to know Dubai is by understanding its history, so start your 3 days in Dubai by heading to the Old Town, which is probably the opposite of what you expect from this modern metropolis. Low, coral-brick buildings line the creek and it's here that you'll find vibrant markets, temples rubbing shoulders with mosques, and even a museum inside Dubai's oldest building, which dates back to 1787.
Note: I had a walking tour courtesy of Arabian Adventures.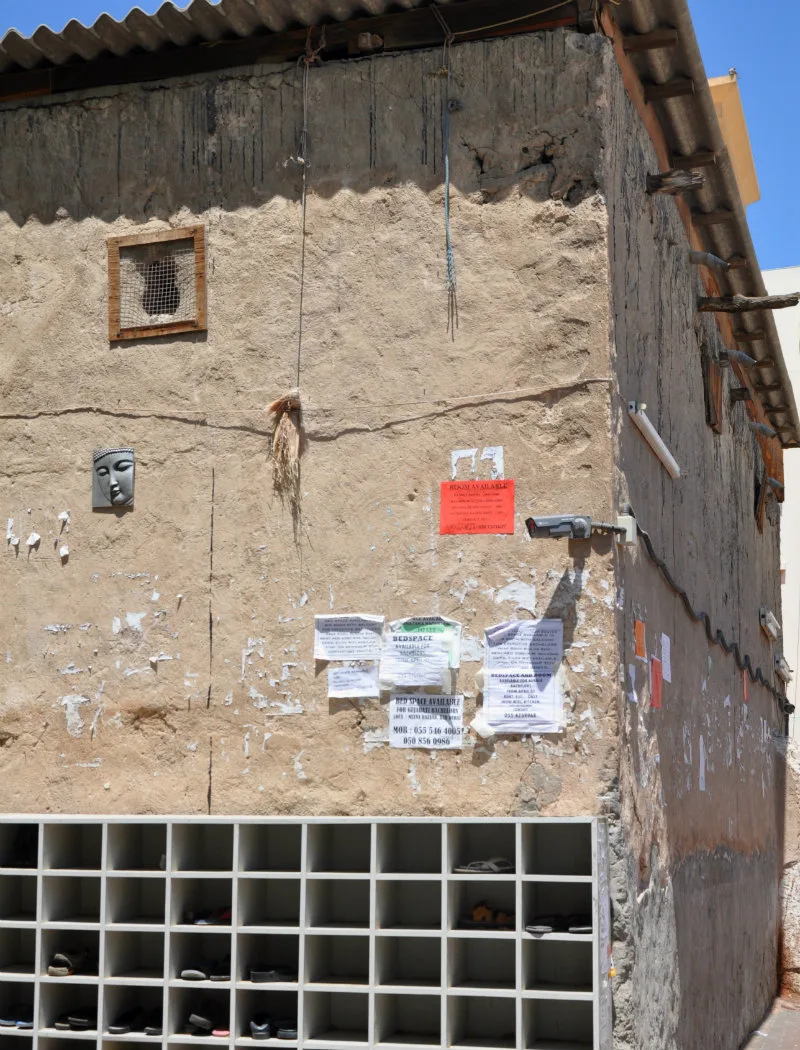 For just one Dirham, jump in a water taxi, called an abra, and head across the water for beautiful views of the Old Town and its fortress-like buildings. Check out the traditional wooden Dhow boats being loaded and unloaded with furniture, electrical goods and spices.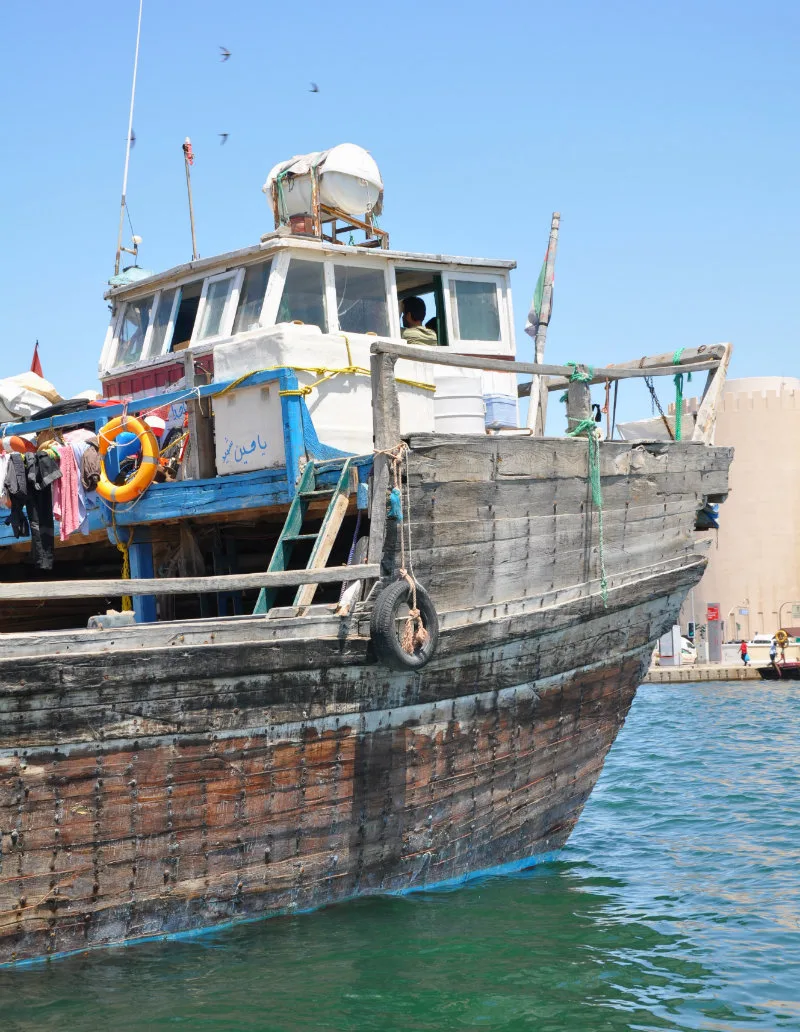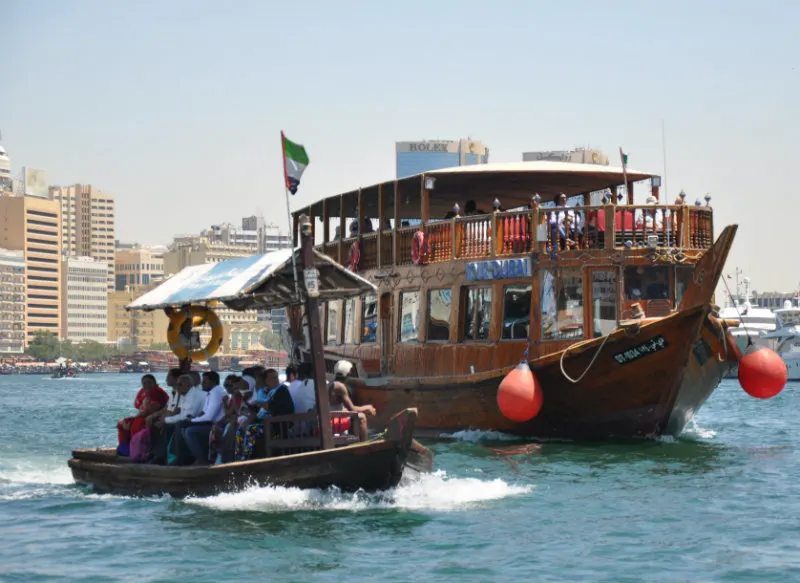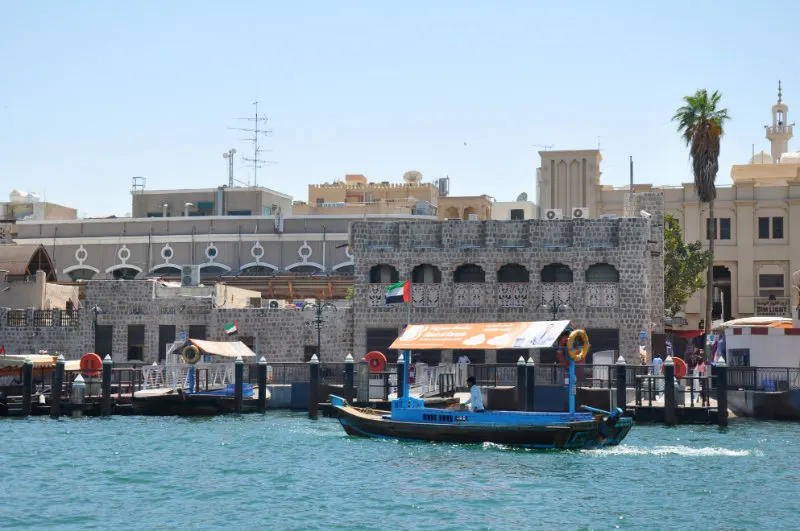 On the other side of Dubai Creek you'll find the aromatic Spice Souk, where barrels of spices and frankincense provide as much colour as they do heady smells.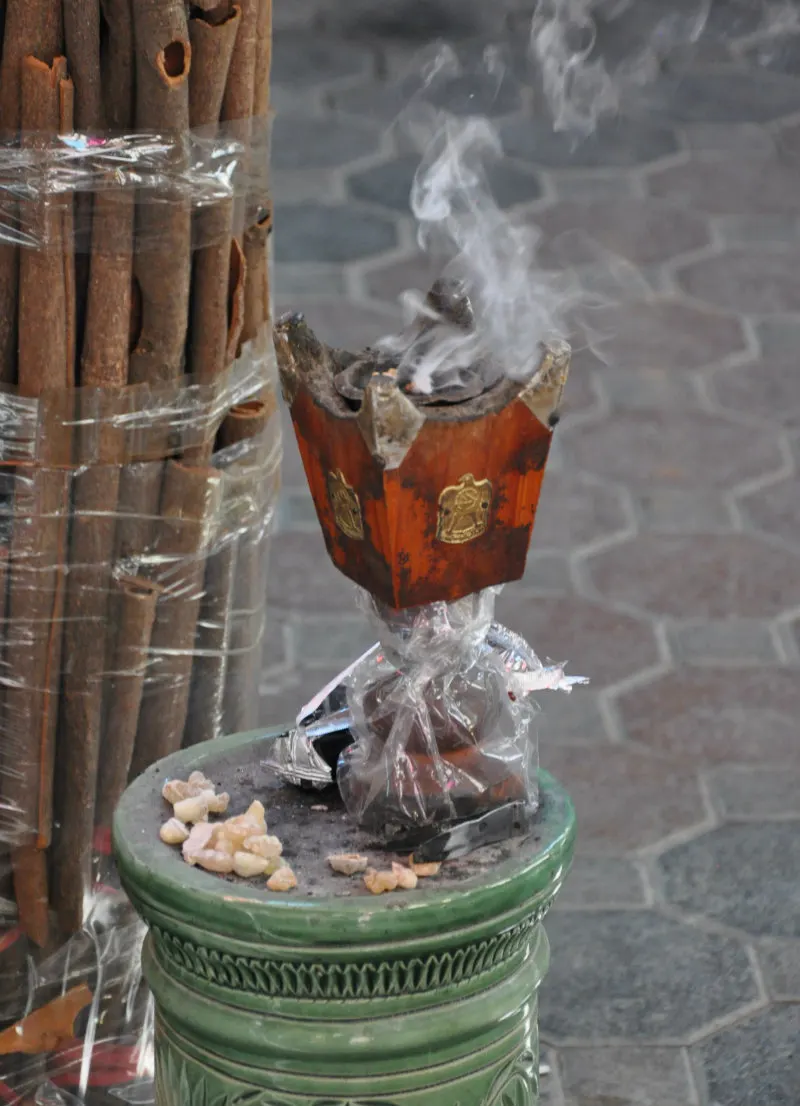 From here, walk a little further to reach the Gold Souk, where you'll spy window after window dripping with gold. It's an unbelievable sight – the world's largest ring stands proudly behind layers of glass, and across the way dresses made of pure gold take centre stage in the pedestrian walkway.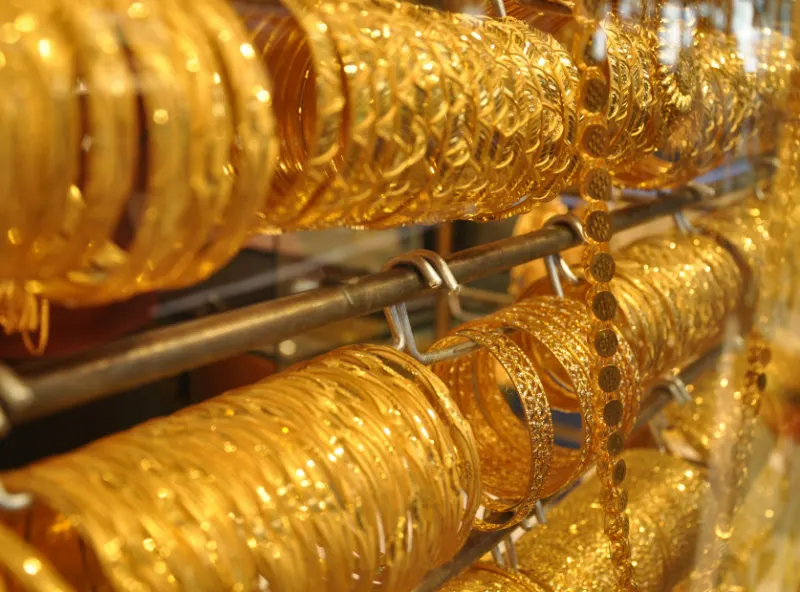 Once you're done marvelling, grab a taxi to Dubai Mall (about 25 minutes) to see just as much opulence, but in an entirely different setting. Inside the expansive mall, which is the size of 50 football fields, you'll find high street brands rubbing shoulders with some of the world's most luxurious names.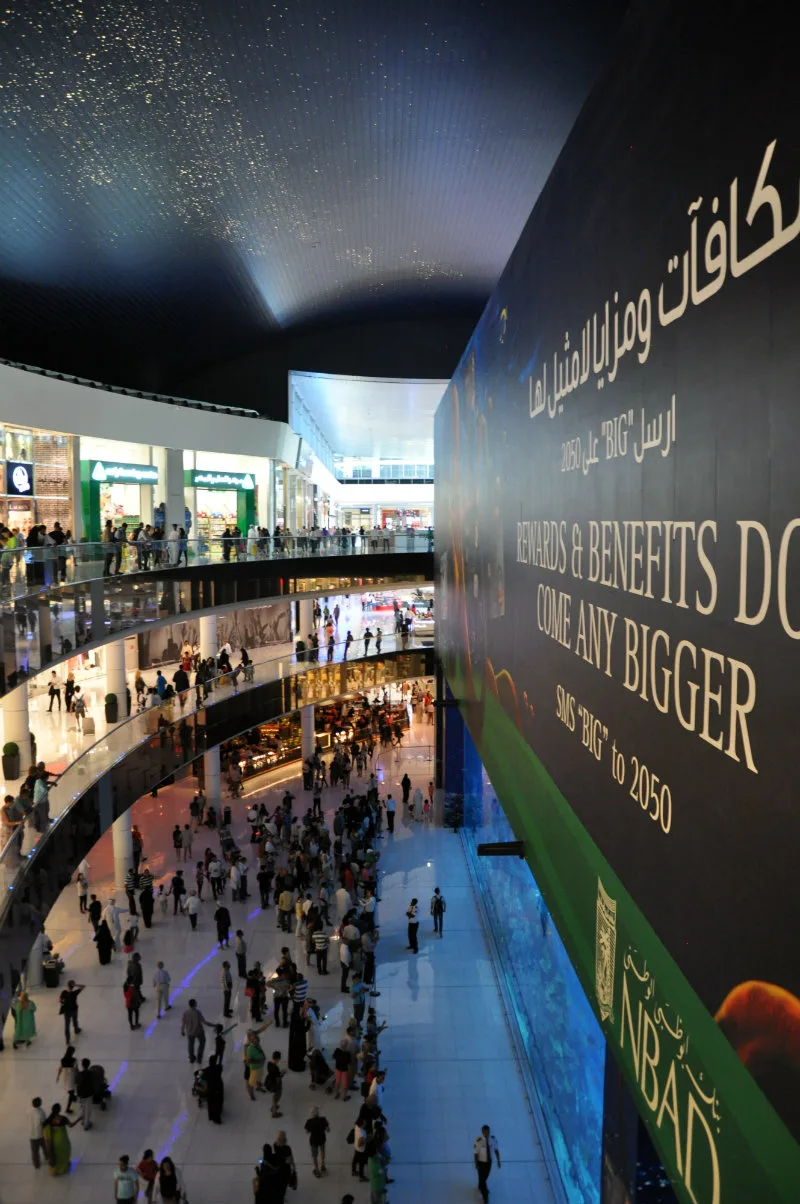 As you're strolling around, stop to gawp at the world's biggest suspended aquarium – there's nothing quite like watching sharks swimming around in front of you as you step out of New Look! There's also an ice rink, a fountain, a SEGA theme park and a ridiculous number of cafes and restaurants.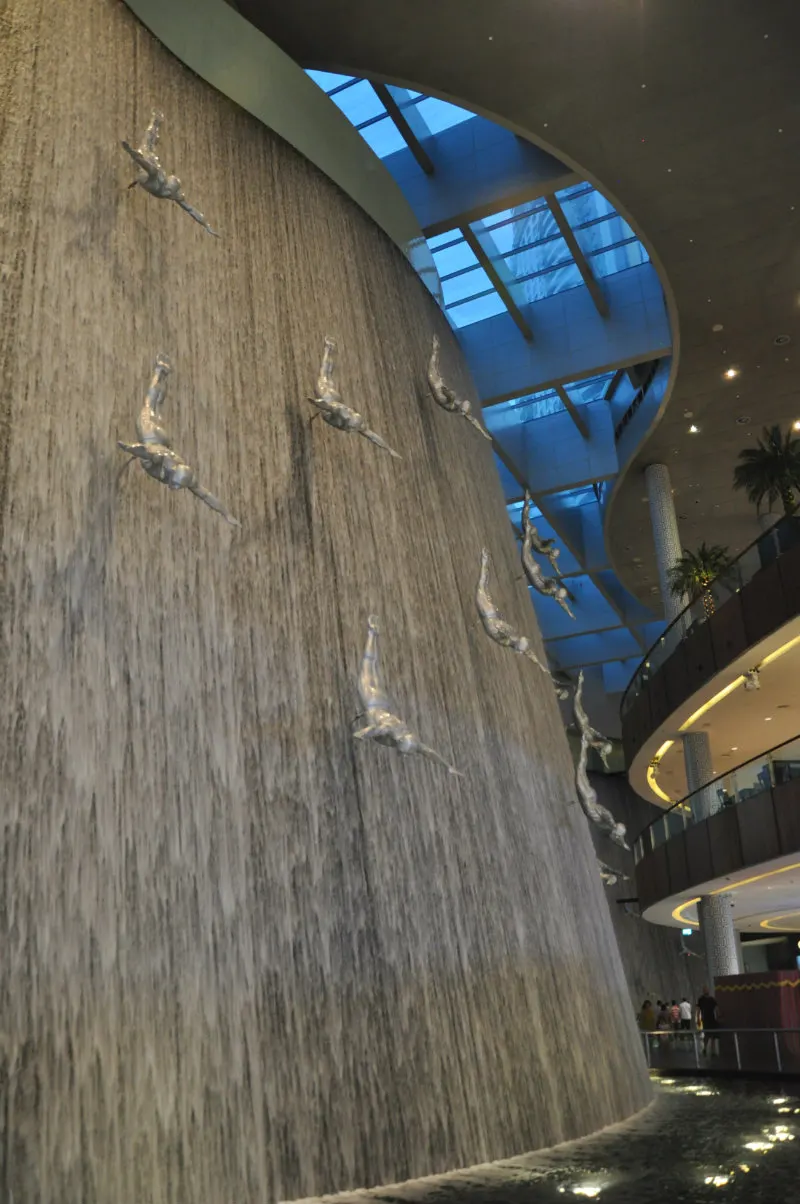 When I visited I was excited to find Gloria Jean's, an Aussie coffee chain that I haven't visited in years, so I stopped for a nostalgic caramel macchiato and people-watched to my heart's content.
Be careful not to shop till you drop, as you'll need to save a bit of energy to see one of Dubai's best and most famous attractions. No 3 days Dubai itinerary would be complete without including the Burj Khalifa, the tallest building in the world, standing at a whopping 2,716.5 feet high. You'll find the entrance to the viewing platform inside the Dubai Mall.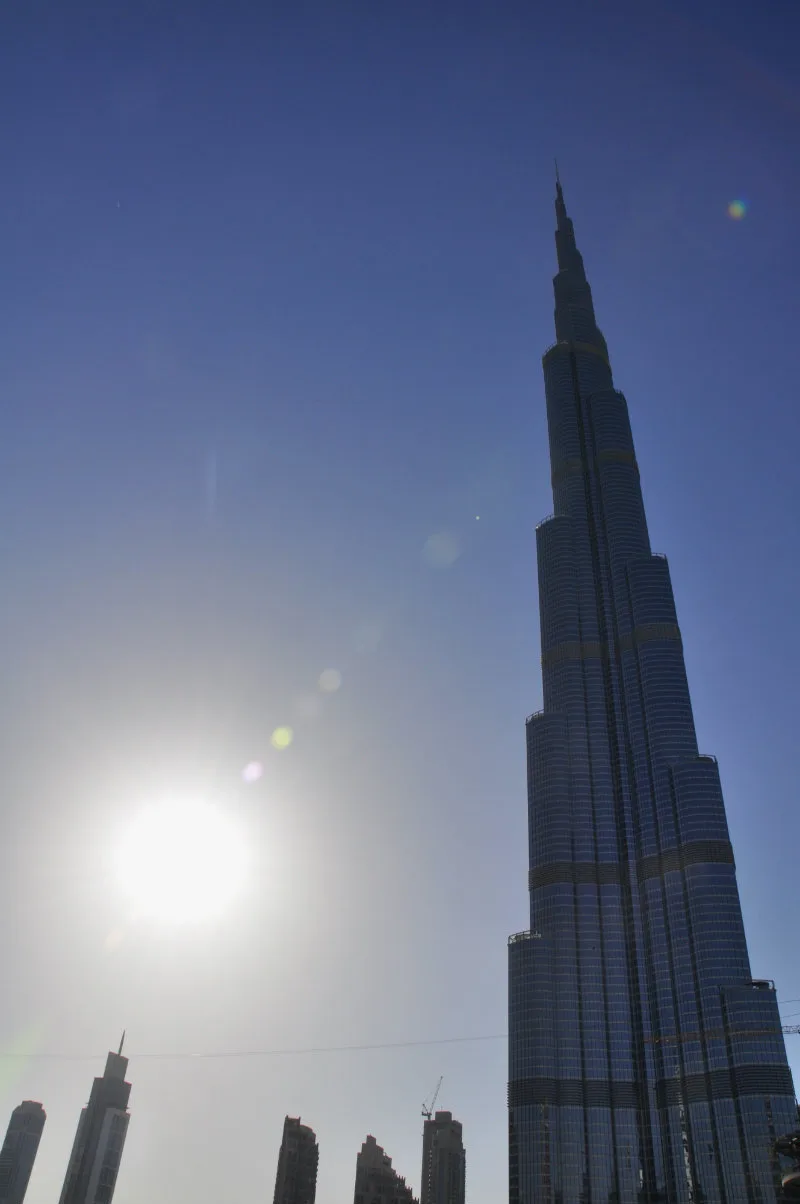 Shooting 124 floors up in one minute is an experience in itself, but the views from At the Top, the building's observation deck, are worth the eye-watering ticket price (it's around £37 in peak time if you book in advance, or £56 on the day).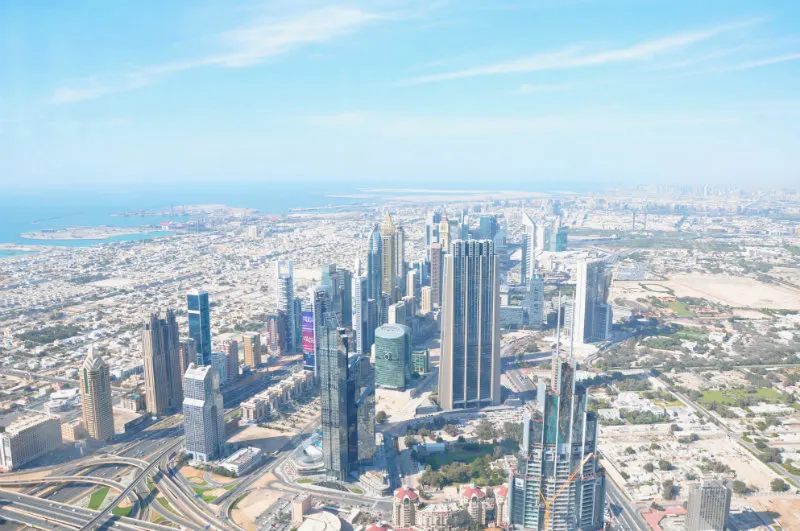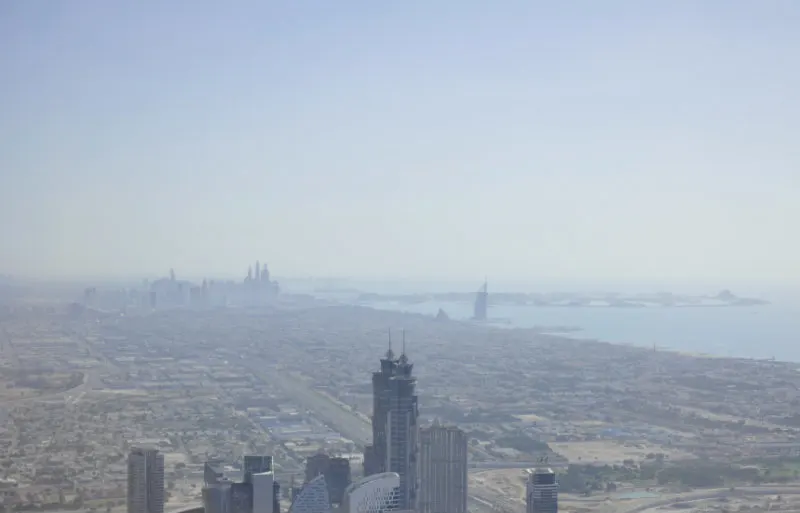 Make sure you take the stairs up to level 125 where the viewing deck is far more spacious, and see if you can spot The Palm in the distance.
After you've descended from the dizzying heights of the Burj, stroll to the Burj Khalifa metro station and jump on the red line going in the direction of Jebel Ali – a two-zone ticket should cost AED 4.50. Jump off at Jumeirah Lake Towers and head across the creek to Jumeirah Beach, a laid-back promenade packed with buskers, street carts selling ice cream, and almost too many restaurants to choose from.
If you had any preconceptions about Dubai, they'll probably all evaporate here as you watch locals, expats and tourists alike soaking up the balmy evening air.
More unforgettable experiences to fit into your 3 days in Dubai: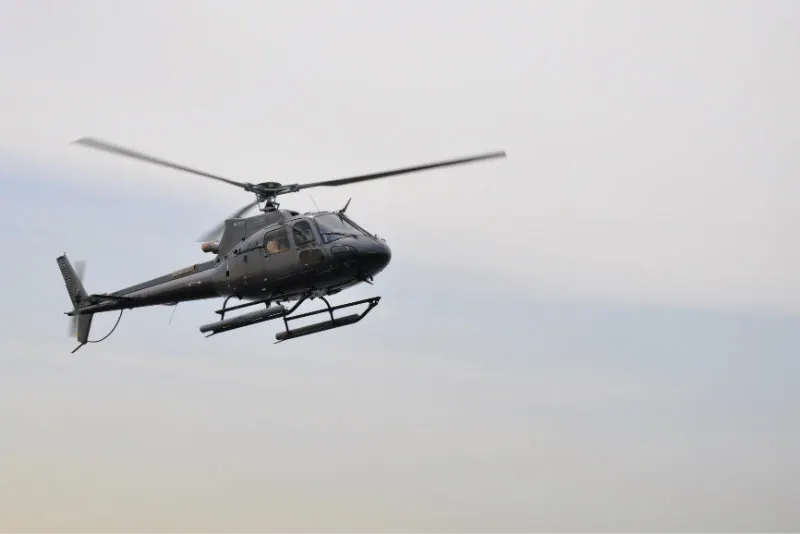 Seeing Dubai from the pinnacle of the Burj is pretty incredible, but there's something that can top it: the view from a helicopter!
Flying by chopper has always been on my bucket list so I couldn't wait to board the small helicopter at Helidubai and see the city from a bird's eye perspective.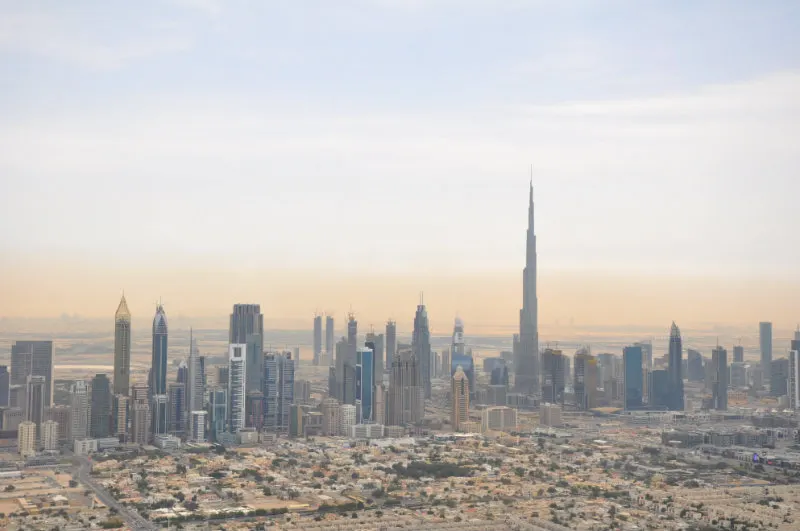 Honestly, I can't recommend this highly enough. The views were unbelievable, and we got to see The World Islands, The Palm, The Burj Al Arab and the Burj Khalifa from a whole new perspective.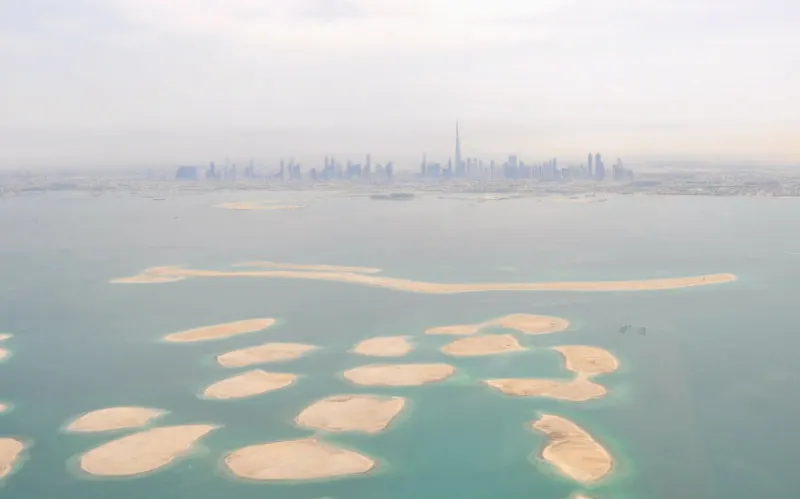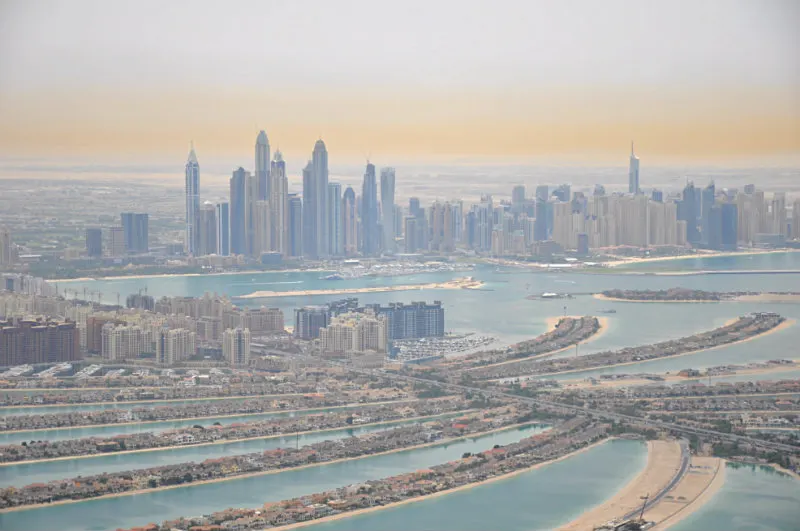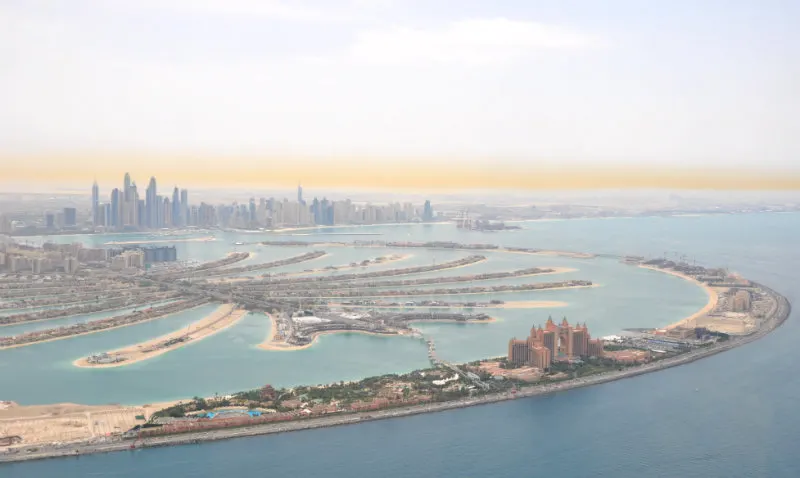 Also, I got to ride shotgun so that was pretty cool.
It's about £175 for the scenic flight, but it's an experience you'll never forget.
For another unforgettable experience, book a tour to Abu Dhabi, just an hour away by road, to see the incredible Sheikh Zayed Grand Mosque.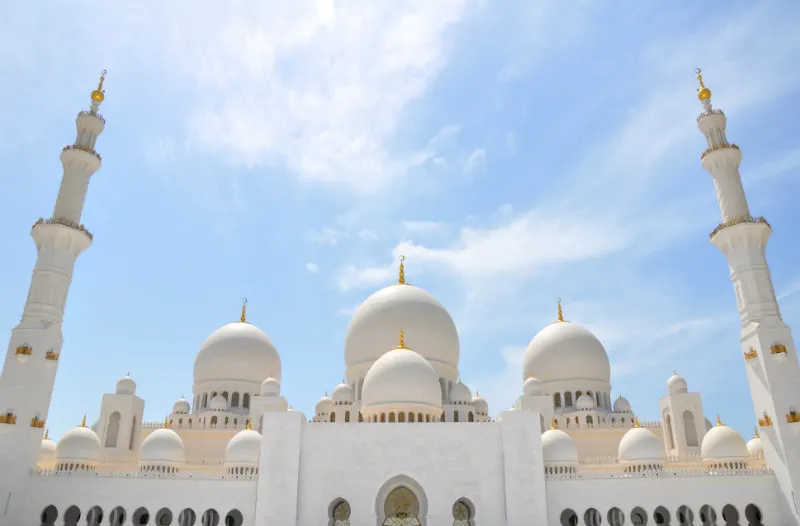 It's hard to describe such an ornate and magnificent structure, and even harder to photograph as it's too big to fit into a single frame. With the world's largest hand-knotted carpet, chandeliers that take your breath away and Italian marble that's so bright it's blinding, you'll want to spend some time getting to know this mosque.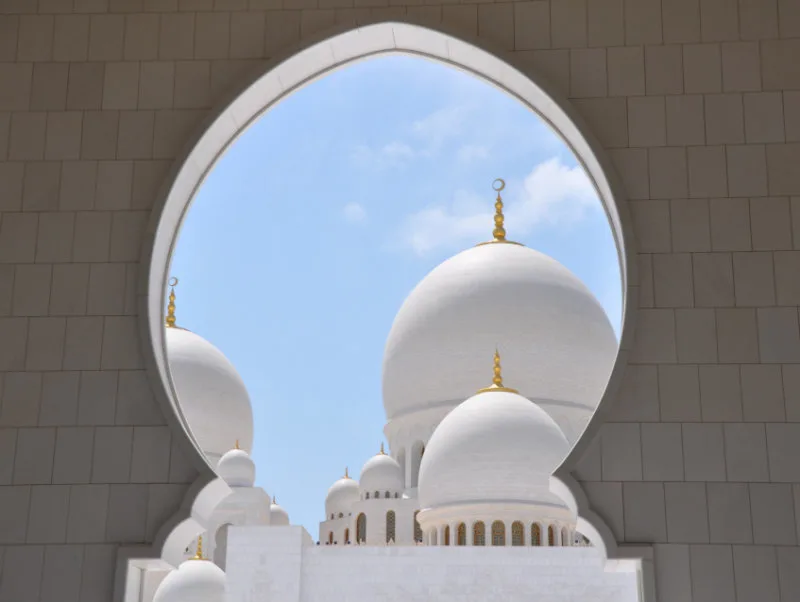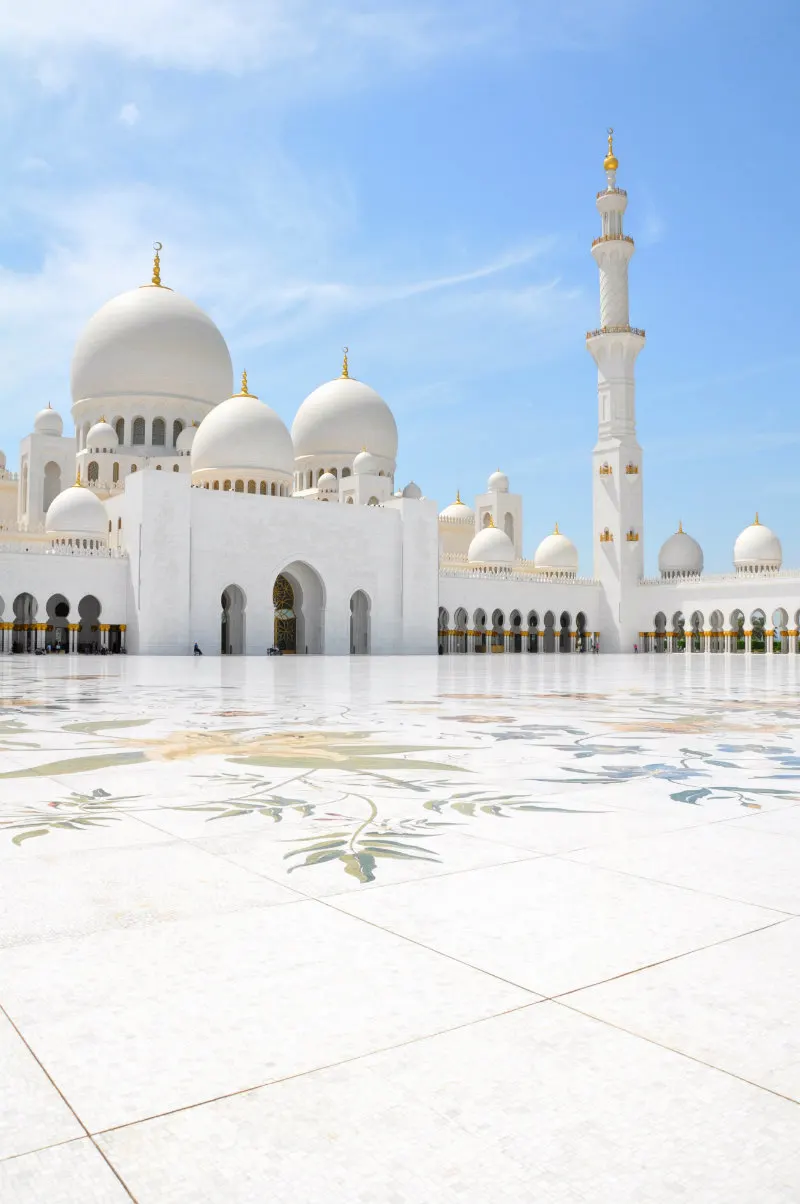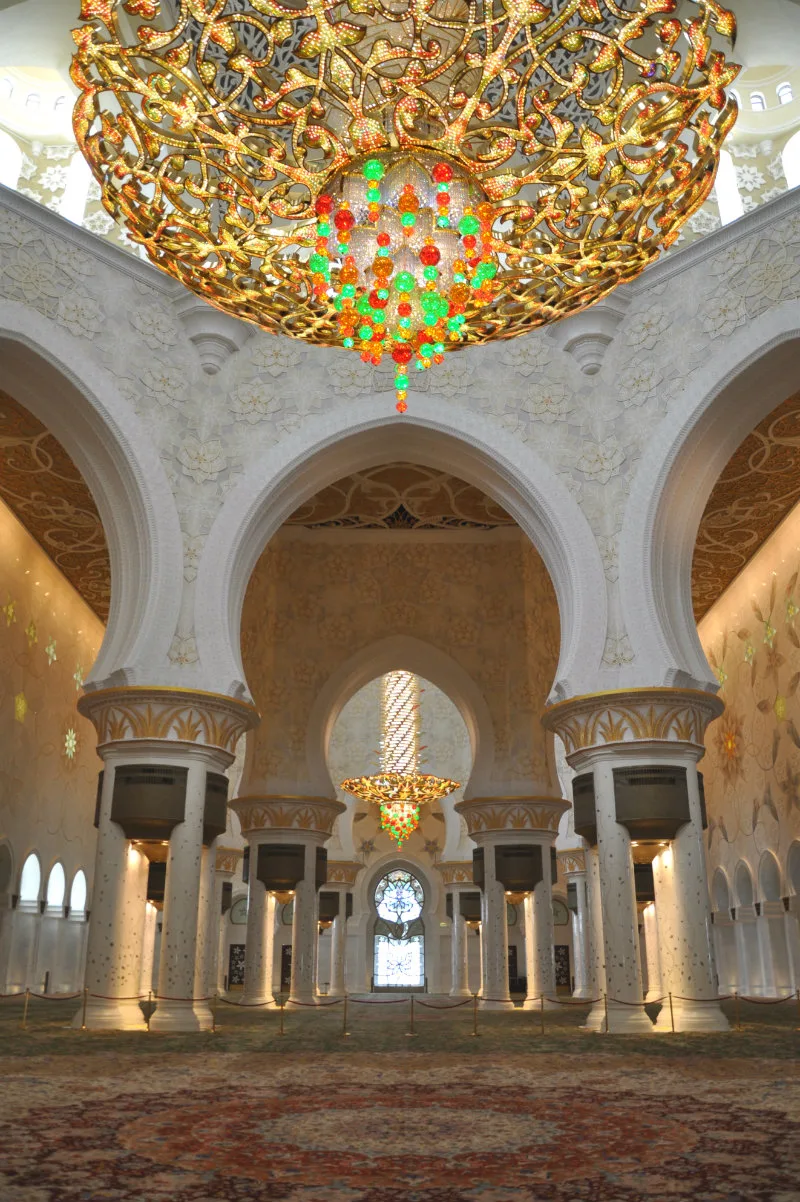 Ladies, please note that you'll need more than a headscarf for this visit. Make sure your wrists and ankles are covered and that your clothing is loose – I recommend a maxi dress with a loose jacket or cardigan and a large scarf that you can wrap around your head and neck. It's worth the extra effort, I promise!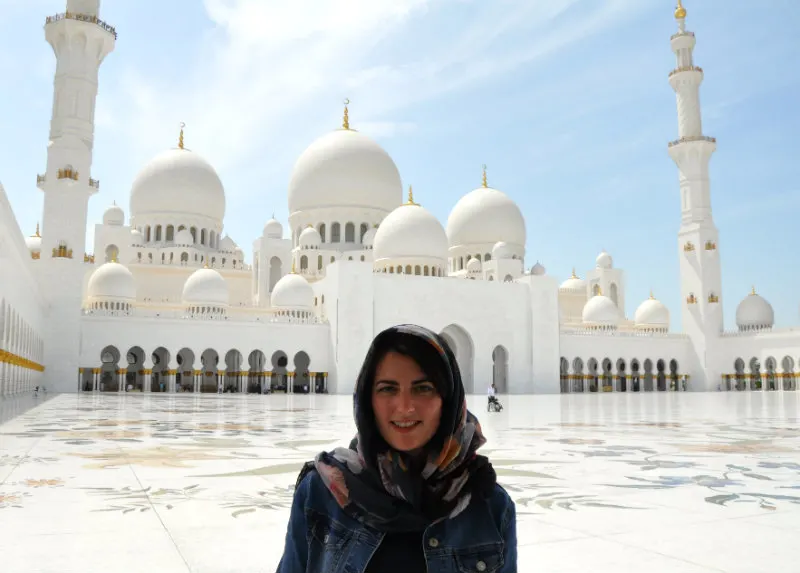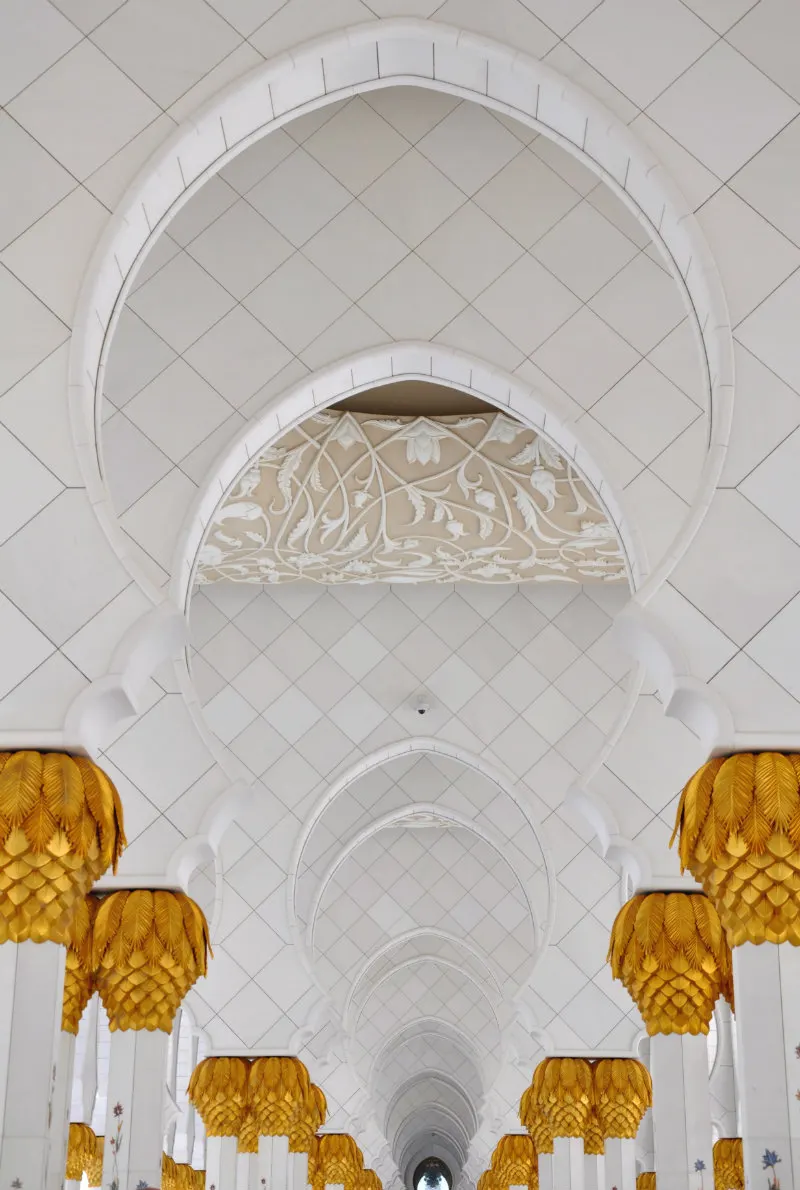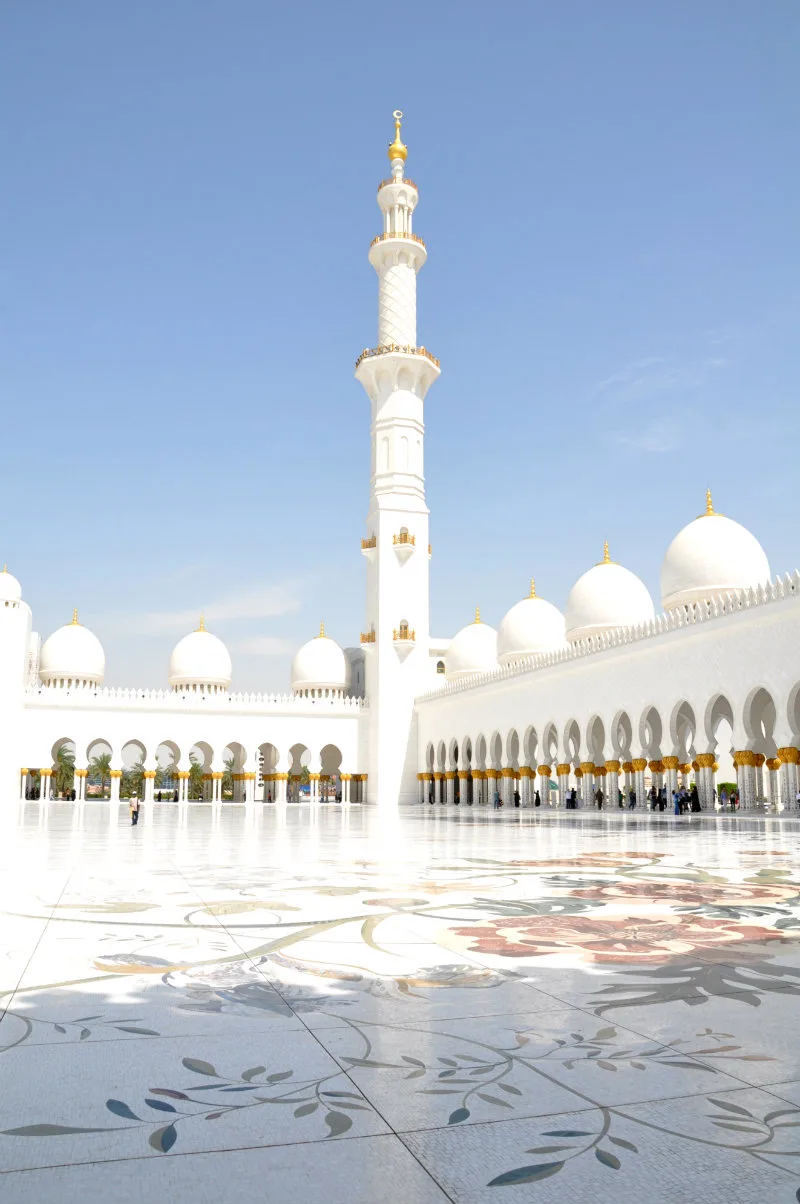 When you return to Dubai, head back to Dubai Mall, but resist the pull to shop again – instead, have dinner at one of the restaurants in the Souk Al Bahar, across the water from the mall and tucked neatly in the shadow of the Burj Khalifah.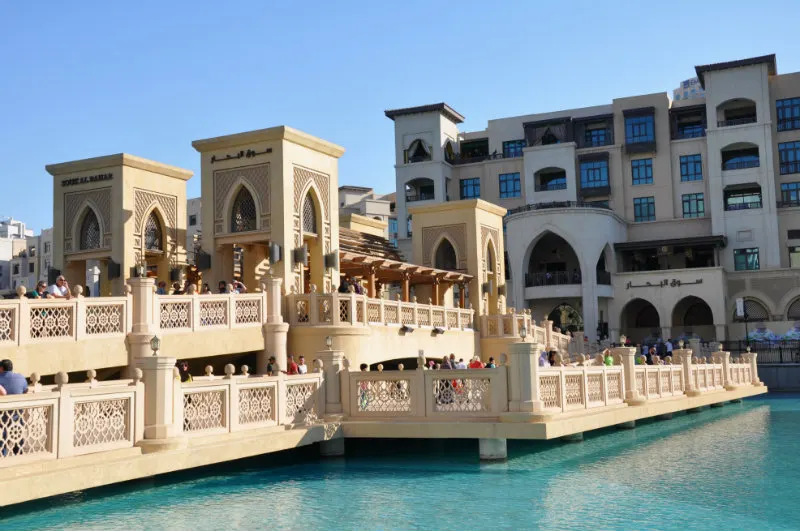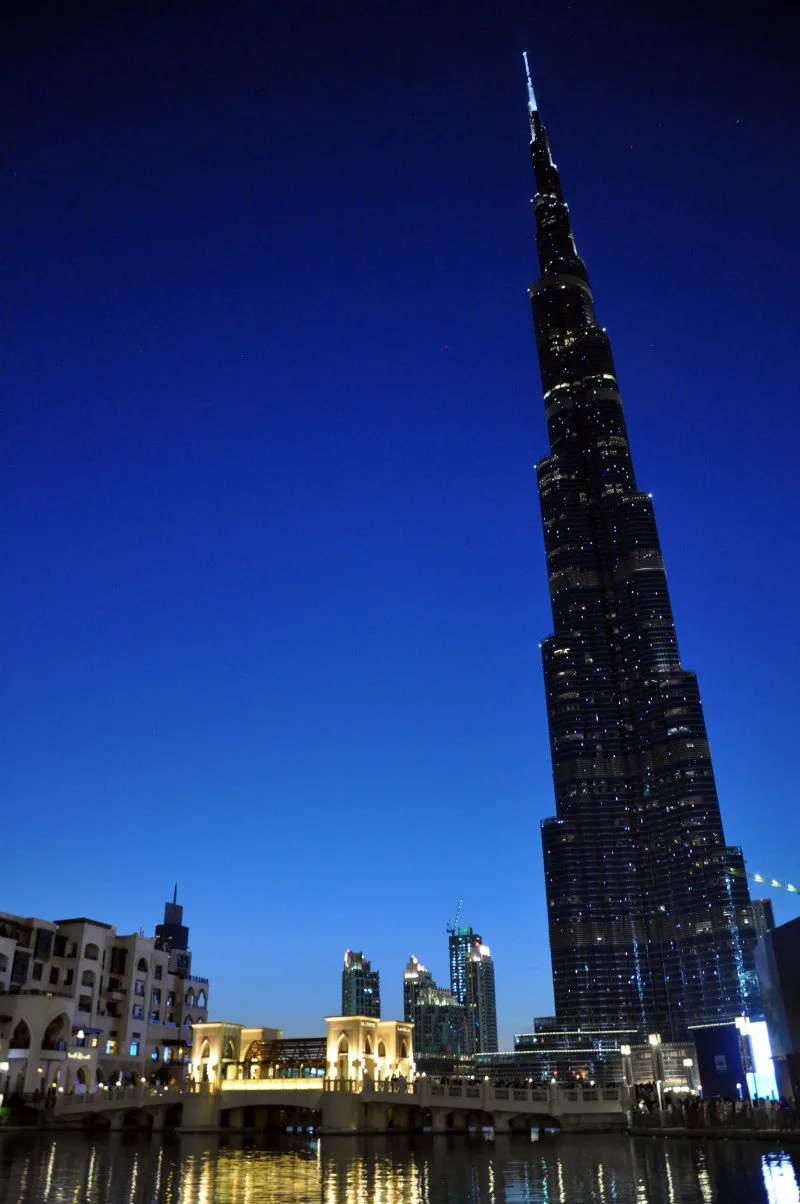 I recommend booking ahead to get a table outside, where you can watch the half-hourly musical fountain show.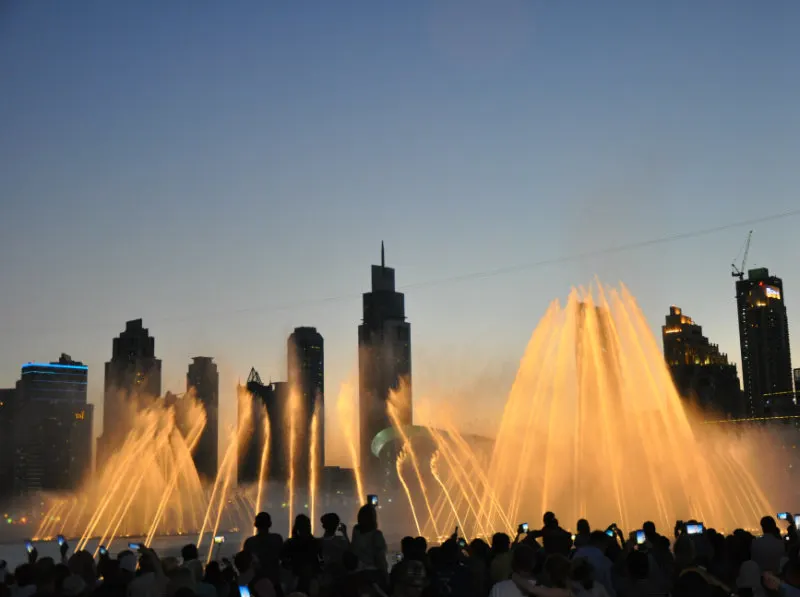 Designed by the same team who put on the show outside the Bellagio Hotel in Vegas, the water dances and shoots to a height of 450 feet, to one of thirty-five songs.
It's magical, entertaining and unbelievably impressive which, incidentally, is exactly how I'd sum up the city after my perfect 3 days in Dubai.
Thanks to Emirates and Arabian Adventures for helping me experience the best of Dubai in 3 days!
Read more: A Dubai packing list for women
Pin this for later: