This post was created in collaboration with Admiral Travel Insurance. Travel insurance is something you should never travel without no matter where you're going!
Packing for Dubai can be tough because there's so much conflicting advice out there about what women should pack! I'm sure most women visiting Dubai realise you need to dress fairly conservatively as it is an Islamic country and it would be so disrespectful to wear revealing clothing in many situations. But more than 80% of the population in the UAE are non-citizens so this does impact the way women dress in Dubai.
I tweeted the question, asking what women should wear in Dubai and the responses were so different! Some people replied telling me I could wear whatever I wanted while other people told me that women should be covered from knee to elbow at all times.
After spending a week in Dubai on a family holiday, I found it to be somewhere in the middle and, at the risk of causing even more confusion, it really depends on where you are and what you're doing. So here are my Dubai packing tips and advice for what women should wear in Dubai.
What women should wear in Dubai at water parks, beaches and swimming pools
When you're visiting the water parks, beaches and swimming pools in Dubai you can really wear whatever you like once you're there. Just keep in mind that it wouldn't be appropriate to walk through your hotel lobby in a bikini or in a see-through cover-up. If you're at the beach, it wouldn't be appropriate to walk to a shop in a bikini so make sure you have a light dress you can pop over the top when you're walking around.
There will be women in bikinis and women who are completely covered and no one will bat an eyelid either way. I wouldn't go for super skimpy the bikini (I wouldn't wear a thong or super high legged bikini bottoms and you defo can't go topless!) but a normal bikini is fine. I wore a full swimsuit but would have also felt comfortable in a bikini that offered quite a lot of coverage.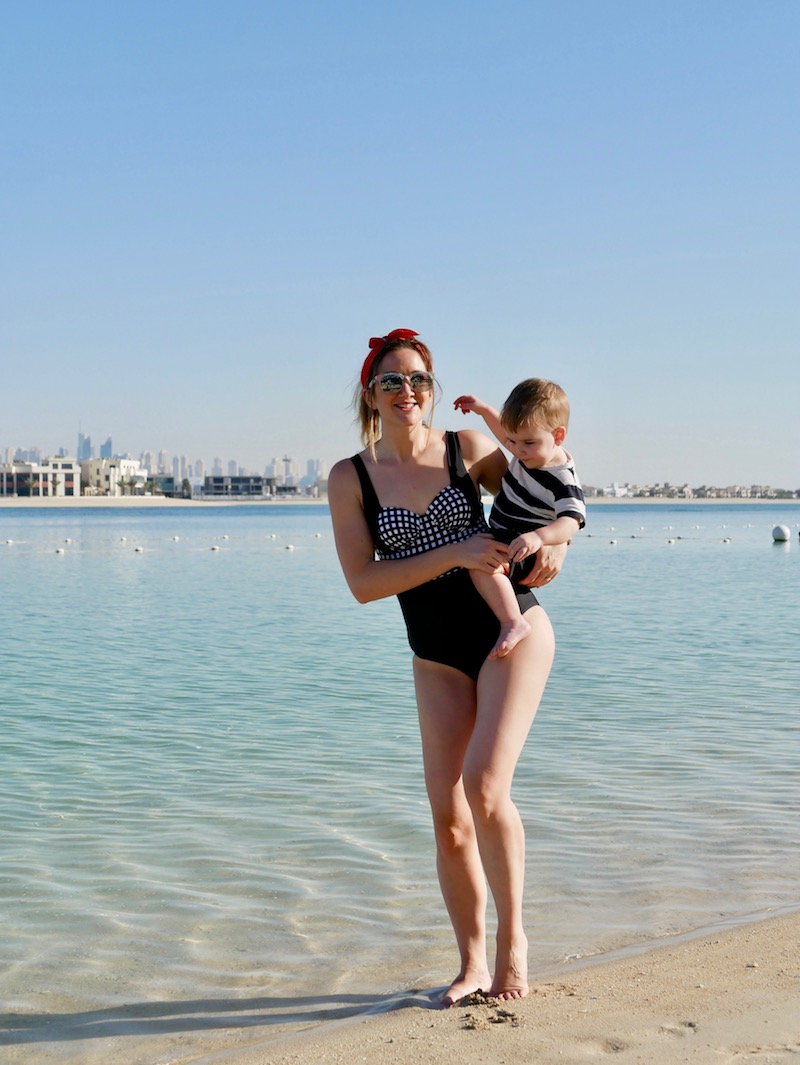 What women should wear in Dubai around a hotel, resort or theme park
As the majority of people at a hotel or resort will be tourists or non-citizens living in Dubai, you can again wear almost anything. Again, I wouldn't go super skimpy. I have a pair of rather short shorts that I wore around my hotel one day and I did notice people looking at me – not angry stares or anything but people noticed.
Basically, if you think your dad would give you a 'Are you really going out in that!?' kind of look then don't wear it. Shorts, skirts, dresses and vests are all absolutely fine but avoid super short or super low cut items.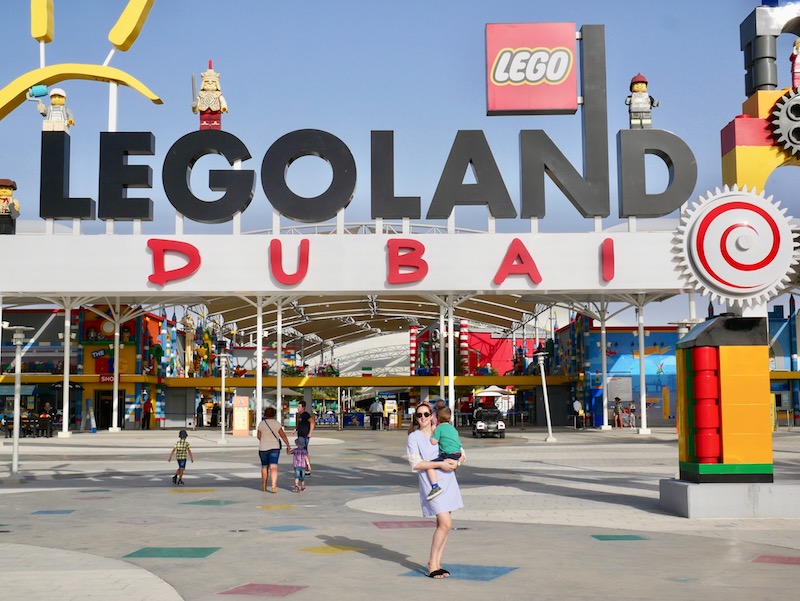 What women should wear when out and about
It's when you're going out into the city or to attractions or even to the malls when you really need to start thinking about what you should wear in Dubai. This is where you need to cover up a bit more than you might at home.
I recommend women cover their shoulders and chest and wear something to the knee. Think a t-shirt rather than a vest and a midi skirt rather than a mini skirt.
You do see signs suggesting women cover their shoulders but it doesn't seem to be enforced. You're not going to get arrested or anything, but it is disrespectful and people will stare.
Travel hack tip: if you're finding you have lots of strappy tops or dresses then simply wear a T-shirt underneath. I love this trend anyway and it can make a simple outfit look band on trend. If you're worried about getting too hot, search for a crop top to stay a bit cooler.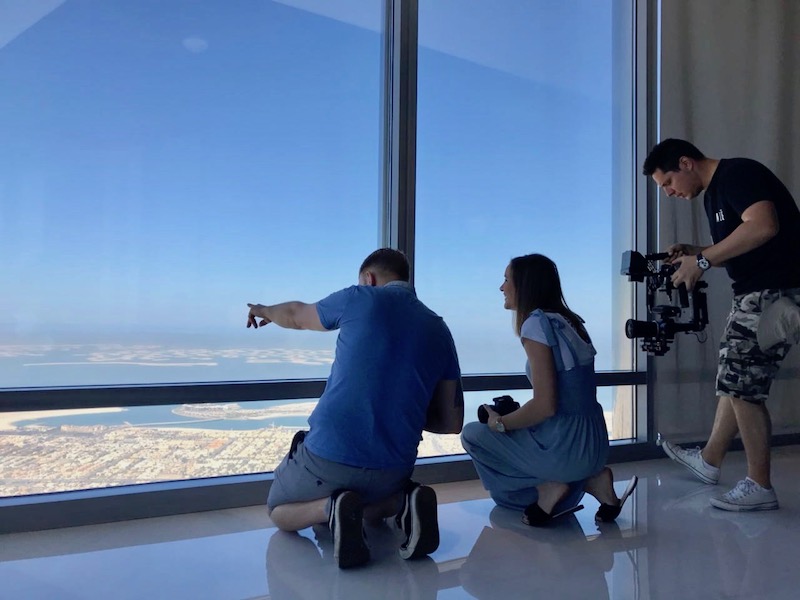 When visiting religious sites
This is when you'll want to be properly covered with loose clothing. Either loose trousers or a long skirt or dress and a loose top with sleeves. It's also worth taking a scarf in case you need to cover your head or to drape over your shoulders.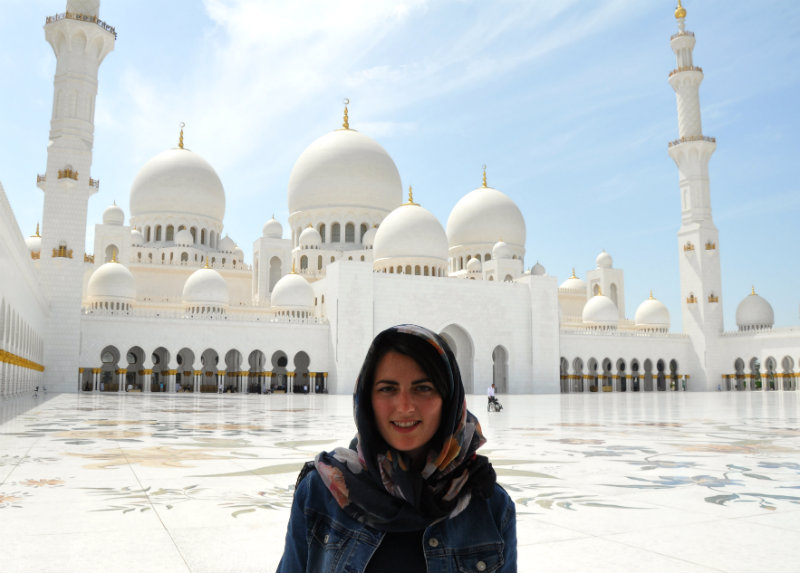 For a night out
The dress code for nights out is generally very glamorous so it's time to dress up and put your best dress on! Men need to take note here because many places won't allow men entry if they're wearing trainers, shorts or a top with no collar.
Women can wear tightly fitted clothing but if you're wearing a short-sleeve or sleeveless top then I'd recommend taking a pashmina or light jacket or scarf to cover your shoulders during the journey.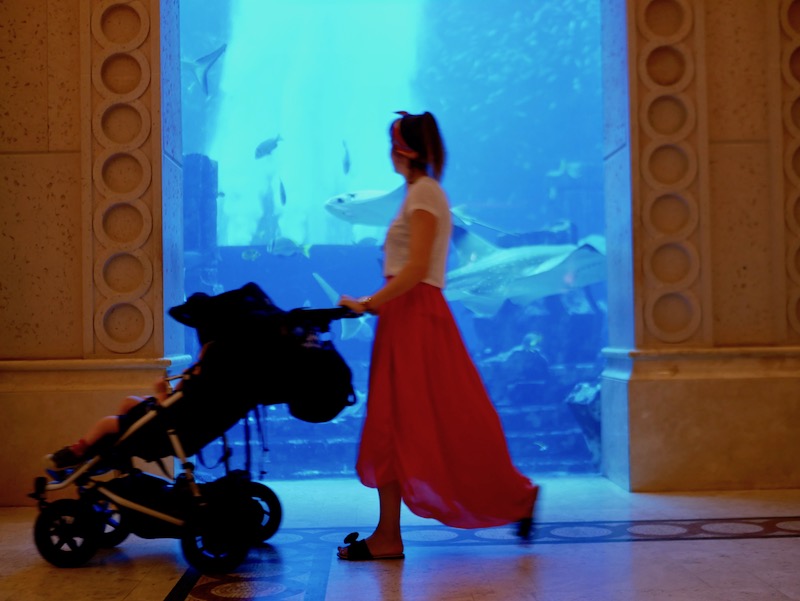 So what should you pack for Dubai?
Here's a brief packing list for some of the important things you'll need to pack for Dubai.
Travel insurance documents – I'm an Admiral Travel Insurance ambassador and this is something I feel so strongly about. So many people forget to get travel insurance so I highly recommend a year-long travel insurance policy so you don't need to worry about it. I print out my insurance documents and keep them in my case so they're always there if I need them.
A hat, sunglasses, suncream and a water bottle – It is HOT!
Comfortable footwear – I did a lot of walking in Dubai!
High heels – This isn't something I normally recommend packing for holidays but Dubai is glamorous and you can't get too dressed up for a night out
Swimwear – There are lots of great waterparks in Dubai and most hotels have amazing pool areas so pack your swimwear and something suitable/safe for waterslides
White t-shirts – If you're finding you have a lot of strappy clothing that reveals your shoulders, chest and cleavage then I recommend packing a couple of white t-shirts to wear underneath. This saves you buying a whole new wardrobe
Midi skirts – Loose fitting midi skirts are perfect for Dubai. They're super stylish, keep you cool and cover your knees. M&S have some great midi skirts!
A scarf – or pashmina or something to cover up. Not only to cover your shoulders but I found a lot of the bars and restaurants were quite cold in the evenings
Pin this for later ->>