It's time for the first guest blog on The Travel Hack!
Today's awesome post comes from the very lovely Ellie who blogs over on The World and The Some. I've been following her adventures as she went on a RTW trip and now lives a seriously exciting life in London. During her big trip, Ellie spent 6 months living in Queenstown. She did so many amazing things while she was there and I'm very pleased to present you with her insider's guide to Queenstown…
1. How would you describe Queenstown in 5 words?
Beautiful
Unpredictable
Epic
Delicious
Awesome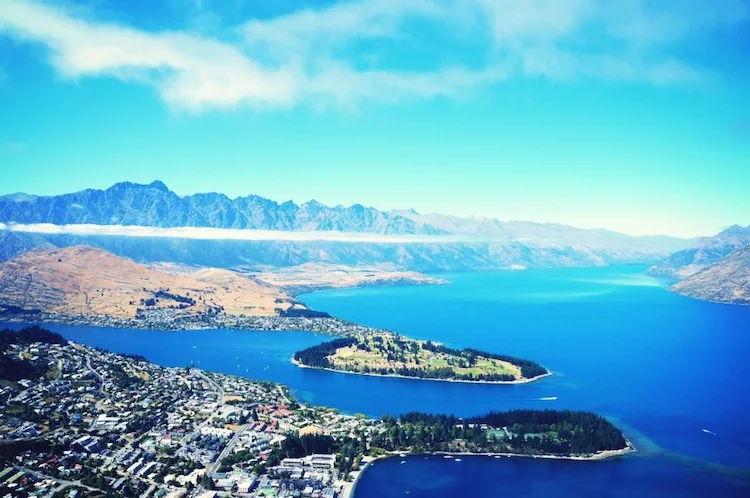 2. Give us one reason why you think everyone should visit Queenstown
It is the most naturally beautiful place I have ever been and will take your breath away the second you arrive. I gush about Queenstown to everyone who asks me about it – because it really is magical.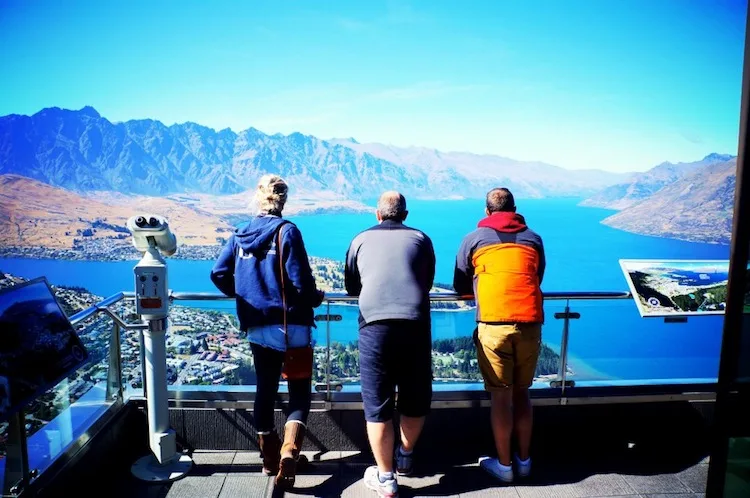 3. Can you tell us 3-5 of your favourite restaurants/places to eat in Queenstown?
Despite being a tiny mountain town in the middle of nowhere – Queenstown has some of the best restaurants I've ever eaten in. I would pay the flight fare to go back for the food alone. I would recommend the following places…
Fergburger (best burger I've ever had)
Fat Badgers Pizza (best pizza I've ever had)
Flame (Best ribs I've ever had)
Winnie's Pizzeria (awesome nightlife, fun atmosphere and quirky decor)
The Sushi place on Main Street (best sushi ever, get there early, it all sells out by 1pm)
More recommendations in this blog post!
4. What's an unusual thing most tourists wouldn't know about?
Definitely Kelvin Heights and the beautiful picnic areas on the lake around there. Kelvin Heights is a suburb of Queenstown, but it's a little too far to get to for most tourist. It's the furthest Queenstown suburb by road, car or bus – but only takes 10 minutes via water taxi from the town centre. I spent many a happy afternoon having a private beach all to myself, which a picnic hamper full of goodies. Truly a hidden gem.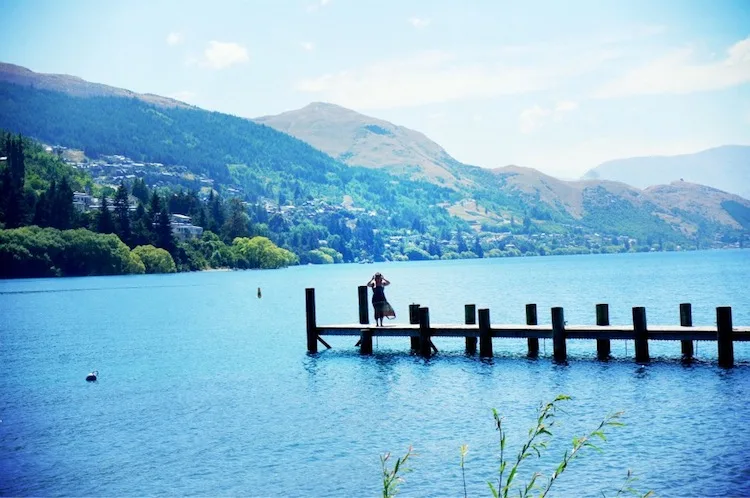 5. Queenstown seems like an adventure lover's paradise. Can you tell us about the most adventurous things you did there?
My boyfriend and I lived there for 6 months, so did our fair bit of adventure stuff! We did the jet boating, zip-lining, the luge, the cable cars and many more. There is everything from skiing to skydiving here – you're spoilt for choice.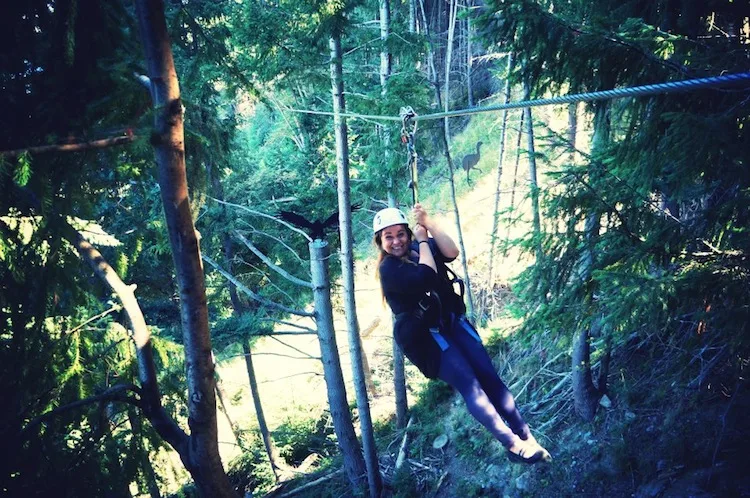 6. What other adventurous activities can you get up to in Queenstown?
Just about everything! As I mentioned above – it's jam-packed with choices, so make sure you've got your money saved!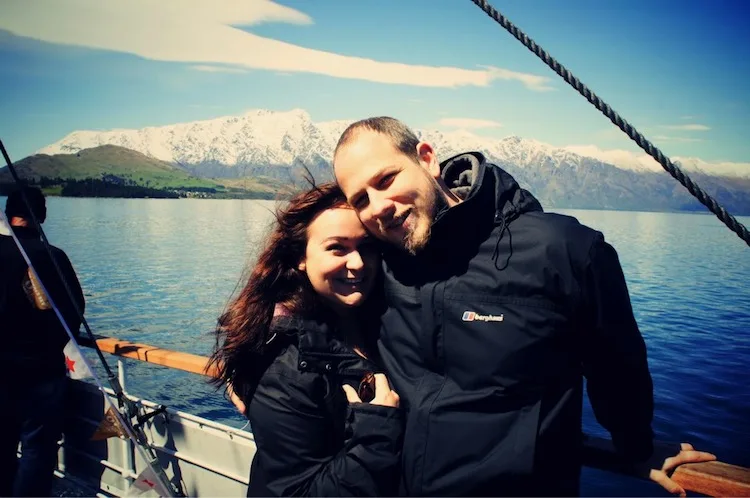 7. What's your favourite touristy thing to do in Queenstown?
Probably eating a Fergburger. It's their world famous burger joint, the only one in the world and probably the best one in the world too. It has a cult following in the town – there are always queues outside and round the corner…. and it's usually the first thing backpackers hunt out when they arrive.
Here's a tip though – you can call ahead a pre-order in advance. It means you can skip the waiting, and go straight to the eating! Which is the best bit of course! I recommend the Cockadoodle Oink Burger 🙂
8. Can you share your favourite photo from Queenstown and tell us a little about it?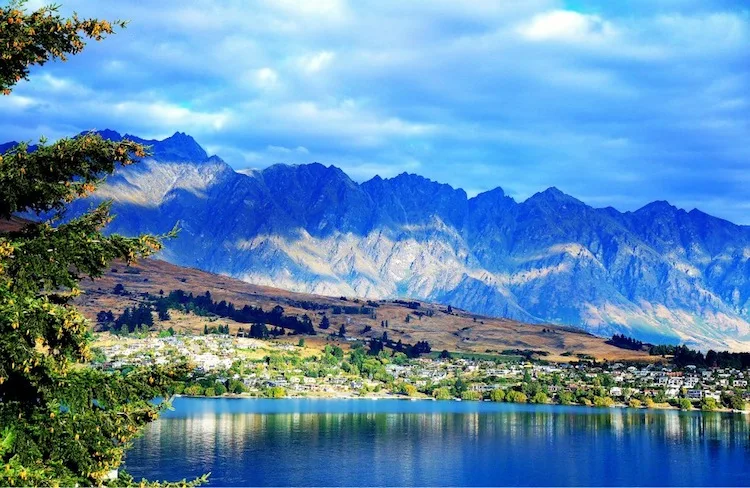 I took this shot from the balcony of our apartment, that we lived in for 6 months. I never got bored of that view… it would keep me hypnotised for hours a day – and I'd find myself staring off into the distance just mesmerised by it all. This photo, for me, does it justice. It captures everything that is so magical about the place – the blue water, the unpredictable weather, the epic mountains… What's not to love?
9. What's your favourite thing to do outside of the town?
Queenstown is so tiny, that most things are found right in the heart of it all. There is one thing slightly outside the town though that is well worth the 20 minute drive to get there. It's called Onsen Hot Pools, and is basically a hot-tub spa, where you can rent out your own hot pool overlooking the mountains for a couple of hours. It's beautiful and magical – and so romantic. We booked our room for sunset, and watched the sun go down over the valley, with champagne in hand… perfection.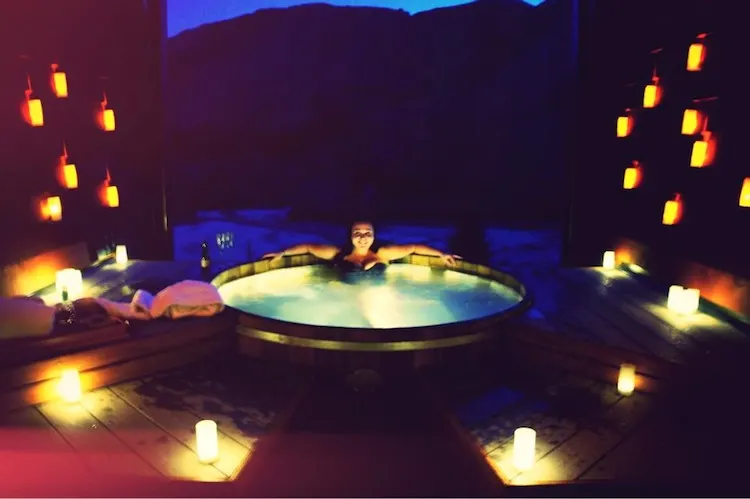 10. Can you recommend a cool place to stay in Queenstown?
Of course! We spent 6 month living in the Element Escapes apartments – which are modern, beautifully decorated – and have the best views in town. For budget accommodation though, we also tried out the YHA in the city centre, which was great.
For a longer glimpse of Queenstown, check out this video I made or this photo post full of gorgeous shots of the town – you'll fall in love the place just like I did.
---
Massive thanks to Ellie for her guide to Queenstown. I don't know about you but I'm seriously considering a trip to New Zealand now!
If you have any more travel tips for Queenstown, let us know in the comments below!