If you subscribe to my email updates you will have seen that in last week's email I asked you guys to send me any travel questions you have. One of the first emails to come through was from Bethan Jackson (thanks Bethan!) and she said:
I want to go to New York for a long weekend. Can you recommend a way to find cheap flights and some cool things to do while we're there?
I was absolutely more than happy to put together a mini guide to New York City because it's one of my favourite cities in the world. New York stole my heart and I'm desperate to go back. So here's a guide for Bethan and anyone else who wants to visit New York for a 4-day trip – which I highly recommend because it's awesome!
Booking your flights
If you're a fellow Brit, New York might seem like a long way to go for a weekend trip but it's easily do-able. There are so many flights to New York meaning they're affordable and often at good times so you can minimize the amount of time you take off work.
You guys already know I love Skyscanner for finding cheap flights when you have flexible dates. When searching, make sure you select 'Whole Month' so you can see all the prices for every day.
I'd recommend looking for direct flights – for the price difference it's not worth a stopover – and I'd also fly home overnight. This gives you a whole extra day in New York. The last time I did this I went straight into work after the flight so I got over the jetlag faster.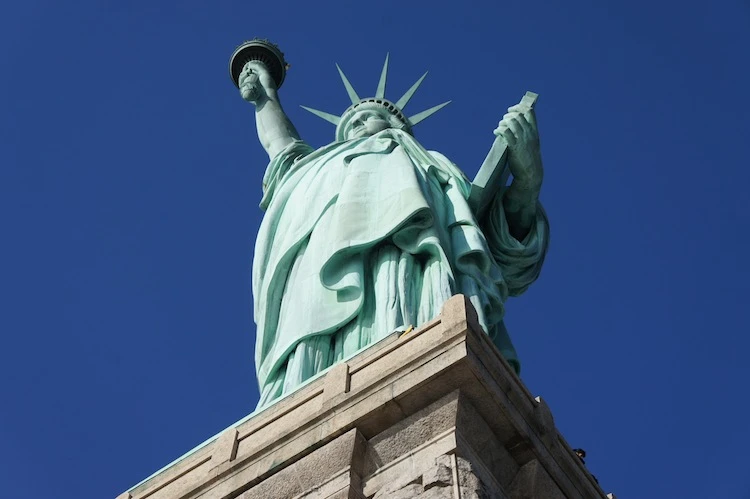 Booking your hotel
Last time I was in New York I stayed at the Grand Hyatt in mid-town Manhattan. Location-wise it was perfect as it's connected to Grand Central Terminal (it doesn't get much more central than this). The room was simple, modern and fairly stylish but the whole experience was bland and I wouldn't recommend forking out for this hotel.
Public transport in New York is so good so I really wouldn't worry about your location too much.
Super cool option – Dream Hotels
There's one in midtown and one in downtown and a couple more locations coming soon.
Boutique on a budget – CitizenM
I'm a big fan of CitizenM hotels. They're the kind of place you'll want to stay when you're transitioning between hostels and boutique hotels. Eg. You want to stay in boutique hotels but can't quite afford it! (That's me!)
Budget Option – The Jane Hotel
This is a budget hotel with a hipster vibe and an interesting history as it once sheltered survivors from the Titanic. If you're on a really tight budget you can opt for a private room but a shared bathroom.
Hostels – The Guardian have a great selection of hostels in New York that are definitely worth checking out.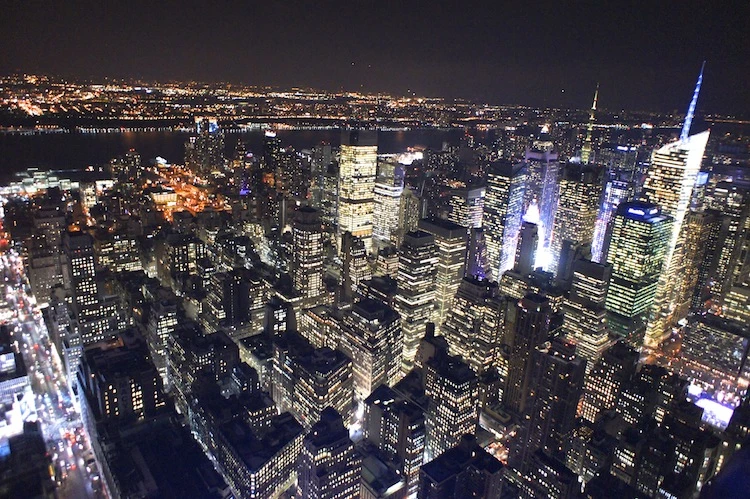 What to do each day
I'd split each day into an area of New York; Uptown, Midtown, Downtown and Brooklyn.
If it's your first time in New York you'll want to spend the majority of your time in and around Manhattan because this is where the main attractions are and all those famous sites you've seen in the movies. If you're arriving from the UK then you'll probably be suffering with jetlag – which isn't always a bad thing and often means you'll be up early and will be first in line for all the attractions! Mini Travellers have a great post on things to do with jet lag in New York so check that out!
Uptown Manhattan
Uptown Manhattan is where you'll find Central Park and 'Museum Mile'.
Spend your day in Uptown Manhattan alternating between museums and chilling out in the park. Consider hiring a bike while you're in Central Park. It's so huge and a big will help you see as much as possible.
Metropolitan Museum of Art
Entry into the museum is currently $25 but you can buy a ticket online for a 3-day pass with skip the line for £19.78.
Guggenheim Museum (my favourite)
Again, tickets are $25 or you can buy one online for £19.78 and that gives you skip the queue – well worth it. I visited when it was snowing and spent ages waiting in the snow!
Cooper-Hewitt National Design
Whitney Museum of American Art
American Museum of Natural History
The Cloisters
If you're planning to visit a lot of these galleries and museums then I highly recommend getting a New York City Pass. You pay between £35 and £105 and the pass gives you access to between 2 and 10 of the city's top attractions. The pass lasts for 30 days and, if you plan to see a lot, you'll save yourself a lot of money.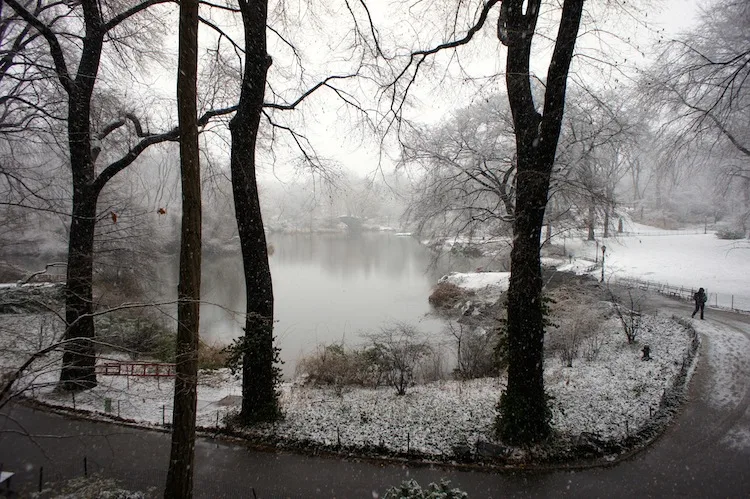 Midtown Manhattan
While you're in midtown Manhattan you'll see some of the city's most famous landmarks
Grand Central Terminal
New York Public Library
Rockefeller Center
St Patrick's Cathedral
Empire State Building – Aim to go up at sunset
Times Square – Best after dark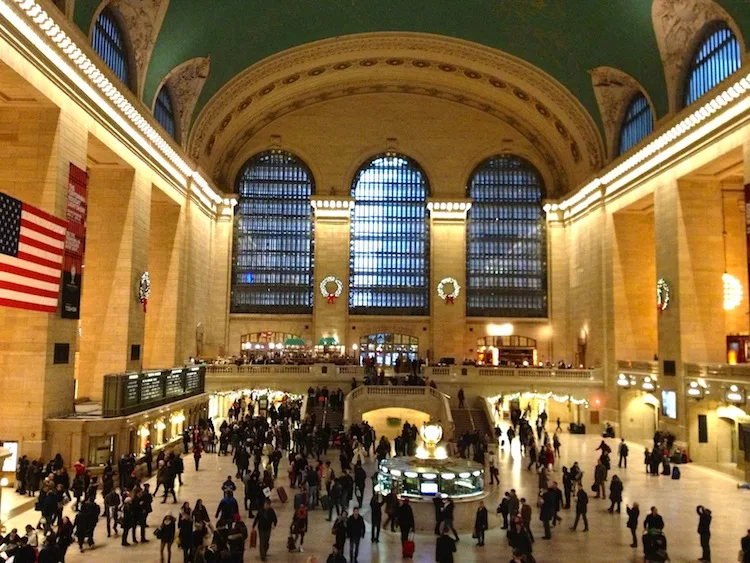 Lower Manhattan
9/11 Memorial & Museum
Take the ferry to the Statue of Liberty and Staten Island
Wall Street
Walk along the High Line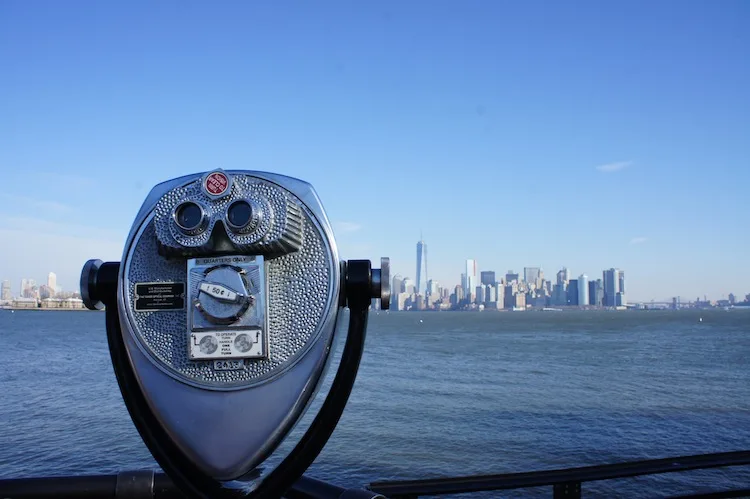 Brooklyn
Walk across Brooklyn Bridge
Coney Island
Brooklyn Flea Market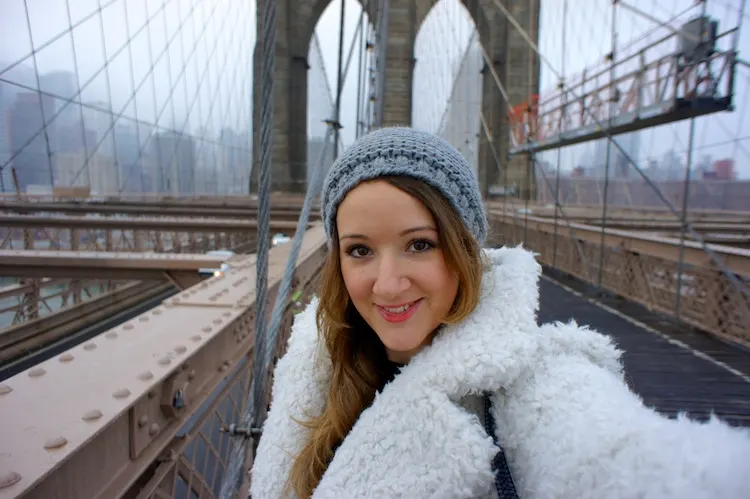 Tours to take
If you're feeling like a lazy tourist or you want to see as much as possible, I'd recommend taking a tour. New York is such a huge city with so much to see and a tour or two will help you make the most of your trip.
Check out some New York tours here from Get Your Guide – a company I love as it's so easy to prebook before you arrive.
Foodie Tour
You'll probably have noticed I haven't recommended one place to eat in New York and that's because there's so much choice I wouldn't even know where to begin. That's why I recommend a food tour. Foods of NY looks awesome but there are loads to choose from.
I'm always surprised by how much I love foodie tours. I always think I can recreate them myself just by visiting a few bars and cafes and restaurants but it's never the same.
Movie Location Tour
One of my favourite things about New York was visiting all the familiar sights I've seen so many times in movies and TV shows. On Location Tours have lots of tours that take you to the film locations from your favourite films.
Novel Tours
If you're more of a bookworm than a movie buff then consider taking a novel tour in New York. This tour takes you to some of the landmarks from books like The Goldfinch and The Catcher in the Rye.
Getting around New York
DO NOT take an open-top bus tour in New York. The traffic is so heavy that you'd be able to get off and walk faster than the bus can drive. Plus, it's really expensive and pretty boring.
Use public transport. The metro is really good!
Do you have any more tips to add to the New York mini guide?
Read more:
Life on the High Line, New York
Top 10 things to do in New York
Views from the Empire State Building
Visiting the Statue of Liberty
Here are some tours and tickets you can prebook through GetYourGuide…