If you're visiting a hot beach destination it's easy to find free things to do. Swimming, sunbathing, reading and strolling can keep you entertained for days. But when you're in a city it isn't so easy and your budget can quickly spiral out of control.
There's just so much to spend your money on in cities. So much to buy, so many places with entrance fees, so many places to eat, so many attractions!
But they do say the best things in life are free, and that's especially true when it comes to travelling.
Here are a few of my favourite free things to do in almost every city around the world and lots of inspiration for your next weekend break.
1. Go on a free walking tour
Most major cities will offer a free walking tour. They're all run by different companies so just Google it to find one. Free walking tours give you the chance to explore some of the city's best sites with the informative guidance of a local tour guide. Many of these tours will depart from hostels and hotels or meet at central locations in the city, meaning it's pretty straightforward to join the tour.
The guides are usually passionate locals who want to share their beloved city but remember that they do work on tips. This means the free tours are often better than the paid tours because they rely on people being impressed by their service. Be kind and don't be the tight arse traveller who refuses to tip the guide!
If you're in a city that doesn't offer a free walking tour, check your phone for a walking tour app. I did this in Lille and found some great walking tours. GPSmycity.com have really good apps for around £3-£4 in 470 cities.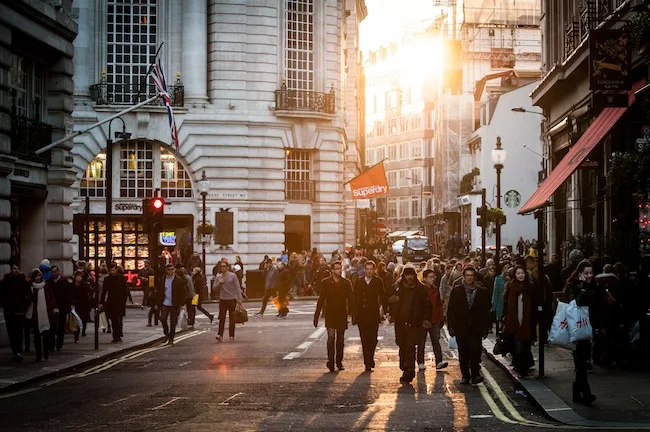 2. Take an audio tour
If you're looking for a budget friendly alternative to hiring a tour guide then check out an app called Urbs.
Urbs is a city audio guide app and provides audio descriptions for the points of interest around you. It's like having a tour guide in your ear! It's currently across 7 cities in Europe (Barcelona, Berlin, London, Paris, Rome, Athens and Venice) and 5 of those cities are completely free. It's an engaging way to bring sites to life without trawling through guide books or following a tour group around a city!
I'm really excited to see this app grow because I think it's a brilliant idea for budget conscious travellers who prefer to explore cities independently!
3. Explore the Markets
There's no better way to soak up the atmosphere of a city than at the local market. From the aromas and flavours of fresh food to the fabrics and questionable souvenirs of arts and crafts stands, markets are a great source of entertainment and an insight into local lives.
Remember to look out for the free food samples on offer. Whether it is regional ham at a stand in Barcelona's La Boqueria Market or tasty cheese at a dairy stand in London's Borough Market, you'll get a great flavour for the city you're visiting. (And come on, who doesn't love free food!?)
4. Visiting Free Museums and Galleries
We're lucky in London's that most of the top museums and galleries, such as the Natural History Museum and the Tate Modern, are completely free to visit. Unfortunately it isn't the same for museums in all of the world's major cities. However, every city will have a list of free museums and galleries to visit, even if it isn't the one adorning the front of your guidebook. So while Paris may not offer free entry to the world-famous Louvre museums, you can enjoy free entry to the city's Carnavalet Museum, dedicated to the fascinating history of Paris.
If you plan to visit a lot of museums and galleries and you're in a city where they're not free, look into getting a city pass card. Most cities have them, although they all have a different name. They usually cost about £30 for two days and give you access to all the major museums and galleries, a few attractions, a boat tour or bus tour and they often include public transport too. They often come with a booklet full of discount coupons for bars and restaurants.
Tip for bloggers: I'm not suggesting you become a blagging blogger but you can often get free access to museums with a press pass. You may not have a press pass but sometimes a bit of charm and a professional business card are all you need to gain access to museums and galleries. Don't take the piss but if you're going to be promoting the attraction on your blog then you might as well try.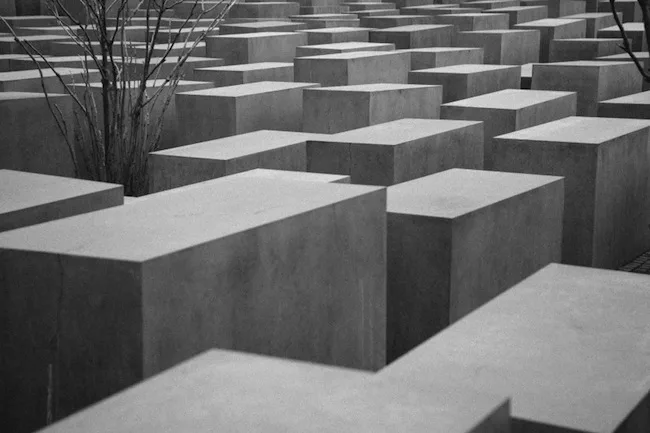 5. Hang out with the locals
Sometimes there's no need to head to that informative museum or engaging gallery, simply chatting to a friendly and knowledgeable local is all you'll need to paint a full picture of the city you're visiting. Locals are keen to tip-off holidaymakers as to some of the best kept secrets in their hometown. Don't feel shy about chatting up a stranger next time you're away – they can be far better than the guidebooks.
I often find chatty old men and hotel receptionists to be the best local guides!
All cities have so many unexpected surprises. Even little-known cities like Anderson, Indiana, have gems you wouldn't know about unless you chat to the locals so don't be shy, start up a conversation in the coffee shop and who knows where it could lead!
6. Carnivals, Festivals and Free Performances
Try to co-ordinate your trip with a carnival or festival and the city will be chocker with free performances. Sometimes larger festivals can push up the prices for hotels and flights so you need to find the right sized festival to financially gain!
Whether it's the colour and chaos of Chinese New Year in Beijing, Day of the Dead in Mexico City, Holi in Delhi or Loy Krathong in Chiang Mai, get involved with the vibrancy and culture of a festival or carnival.
Meanwhile, simply meandering along a tourist street or through a pretty park will see you land at the feet of a free theatre performance, lunchtime orchestra concert or spontaneous poetry reading.
TimeOut.com is one of the best websites to find the latest events in many cities around the world.
7. Stroll around a Park
I'm often desperate to find a quiet patch of grass in a city and most cities have gorgeous parks to chill out in. Parks can often be a major city attract such as the iconic Central Park of New York, the remarkable Keukenhof in Lisse, Netherlands, or the English Garden in Munich.
Why not pack yourself a picnic with a bottle of champers to enjoy in the park. You'll save yourself a fortune by avoiding the restaurant with 'beautiful park views'. You're in the park, it doesn't get much better than that!
8. Libraries
If there are any other book worms out there, you will understand my love for libraries!
Admittedly, not all libraries were created equal. Some libraries are boring buildings that are ugly on the inside and out. But some libraries are beautiful, fascinating and filed with charm, history and local information.
Read up on the theft of Anne Frank's bike in the Amsterdam City Archives, sift through old books in the Glasgow School of Art Library or tiptoe between the desks at New York Library.
9. Churches and Cathedrals
Marvelling at some of the world's most impressive and iconic churches and cathedrals is one of my favourite things to do in a city. I could spend hours photographing the sunlight dancing off the spires of Prague's Tyn Church or discovering a new favourite gargoyle on Notre Dame de Paris. Many churches are also free to enter so get yourself inside to check out the even more impressive interior.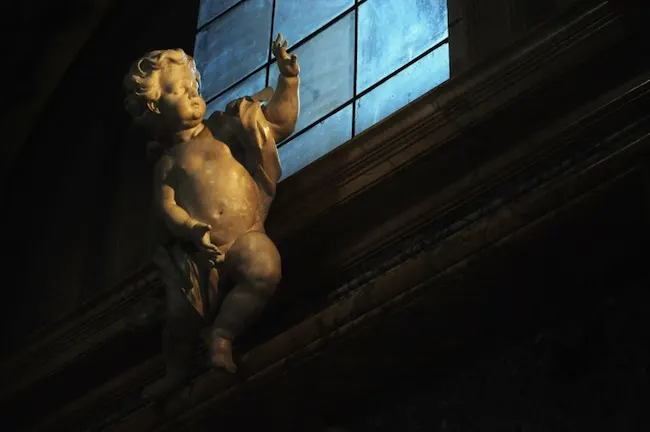 10. Window Shopping
While it can be tempting to splash the cash in beautiful boutiques and alluring shopping malls, splurging abroad can be one of the most costly aspects of a holiday. Opt for window shopping instead if you think you can resist the temptation to buy. Often the shopping centres and malls themselves can be an attraction, such as Kuala Lumpur's incredible KLCC, sat in the shadow of the Petronas Towers.
If you're a shopaholic, check out the city's vintage shopping scene for a more affordable option. I love picking up vintage pieces when I'm travelling as them makes it even more unique and special and way better than tacky souvenirs.
11. Get Active
One of the best ways to discover a new city is to combine your sightseeing with some exercise. Use an app like MapMyRun and you'll find some great jogging routes around your holiday destination, passing famous landmarks and trotting through pretty parks. You'll cover ground quickly as well, perfect if you're on a whirlwind break and have been a little too optimistic with scale of your trip itinerary.
Almost free activities…
12. Create your own food or wine tasting tour
I'm the first to admit that I love food and drink tours but they can be expensive. If you're on a strict budget, create your own tour with a group of friends.
Use TripAdvisor to select the best restaurants and bars, plot them on a map and then set out to eat and drink as much as you can. Share one meal or one bottle of wine between the group before moving on to the next place for round #2.
It will take longer than a traditional food tour as you'll have to wait for each meal but that's part of the fun. This often works best at food markets where street food is available without waiting around.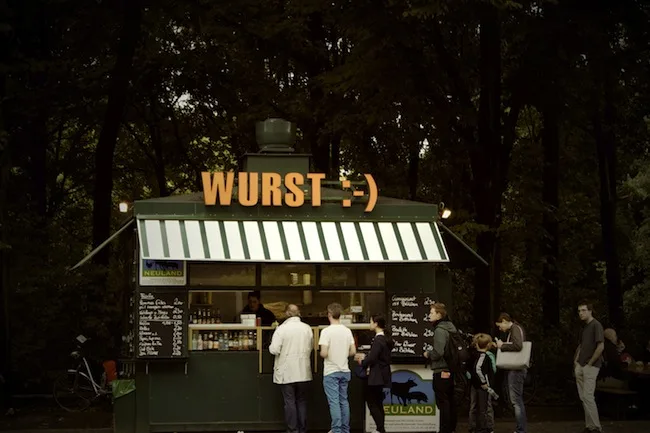 13. Create your own bike tour
Most cities have bikes available to hire for just a couple of pounds per day. Grab a map and plot your bike tour to take you past some of the city's main attractions and then away from the city centre to see a different side to the city.
What's your favourite free thing to do in cities?