Whether you've got kids in full time education, you're a teacher limited by holiday periods or you simply want to travel when the weather is at its best, then travelling during the peak holiday season is mostly unavoidable.
Travelling during the peak season, during the school holidays or on public holidays comes at a cost. You'll find that the prices are higher and crowds are inevitable. But you can also guarantee there'll be loads going on, there will be lots of options for things to do and places to eat and you're probably going to get there best weather too so. It is often worth it and there are some things you can do to get ahead of the game and save time, money and stress when travelling during these peak times.
Here are my top tips for travelling during the peak season in any destination.
#1. Stock up on holiday essentials the year before
Holiday essentials like swimwear, flip flops, sunglasses, specialty gear like skiwear all add up, but instead of waiting until the new season stuff comes into shops, why not stock up in the sales the year before?
This one requires a fair bit of planning, but if you can take advantage of the autumn sales then you'll be saving yourself a packet in the long run. And don't worry about beauty products going off. Most sun creams last for two years when stored properly.
I always buy my ski gear in the spring (usually because I'm so excited!) and September is a great time of year to be looking out for bargain beach wear.
#2. Book everything well in advance
Book hotels, transfers, tours and activities well in advance to avoid disappointment and to also get the best deals. Flights and accommodation can even be double the price during peak seasons.
Top Tip: If you choose a self drive holiday you'll be completely in control of your expenses. Avoid any hidden nasties that airlines can throw into the mix, such as extra fees for seating assignments, luggage and even fines for not checking in online. With a Eurotunnel le Shuttle trip, you only pay for your vehicle so you can pack as much stuff in the car as you like, and head off on a travelling adventure! Check out Eurotunnel le Shuttle for self-drive holiday inspiration.
#3. Search multiple websites when booking your accommodation
The price of accommodation can vary massively depending on seasonality, day of the week and demand. Frustratingly, school holidays and public holidays are likely to come with a hefty price tag but there are ways to get the best deal.
Comparison sites are usually the best place to start your search for accommodation as they have a huge selection with great functionality to refine your search so there's lots of potential to find hotels you wouldn't have considered. But then I'd recommend checking the hotel's website as it may be cheaper to book direct.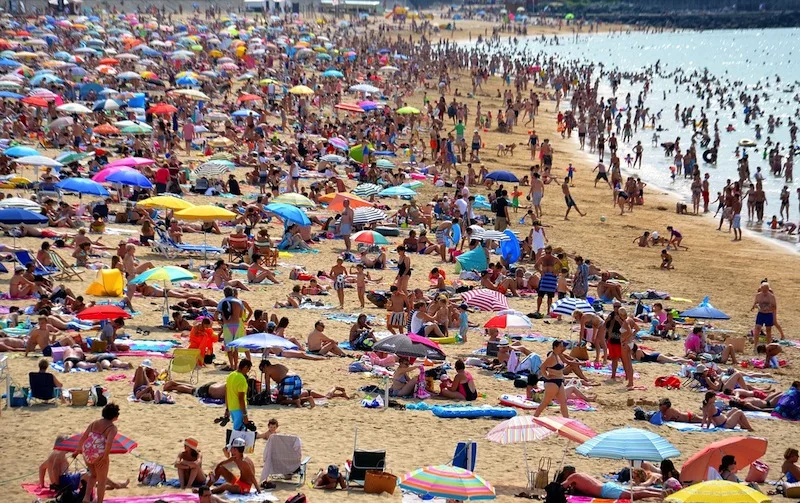 #4. Be flexible
If you're serious about saving, then being flexible about your departure date or time will potentially save you hundreds of pounds. Look out for anti-social timed departures such as very early morning or late at night for the best deals. Avoid travelling out on Friday nights or back on Sunday nights or Monday mornings, as demand from mini-breakers is highest at these times.
It's also worth thinking about the cost of taking unpaid annual leave versus flying on a popular date. Before I worked for myself I often found it was better financially to take an unpaid day off work and travel on a cheaper day. (Any excuse for an extra day off work!)
#5. Always arrive early
When you're travelling during the peak season everything will inevitably be busier. Queues will be longer, roads will be busier and check-ins will be slower. Give yourself plenty of time to get to where you need to be to ensure you don't miss pre-scheduled bookings.
There's nothing more stressful than sitting in traffic watching the minutes pass by as it gets closer and closer to your departure time!
#6. Stay with a local
If staying in a big chain hotel isn't your thing, then you could save even more by choosing to stay with a local. Everyone knows about peer to peer booking site Airbnb, but if that doesn't deliver the goods, try a couple of these lesser-known sites which encourage you to see your destination through the eyes of a local.
VRBO (vacation rentals by owners) is a similar site to Airbnb in that you can stay with a host, or choose to rent an entire apartment for you and your family. OneFineStay offers entire homes but with the recommendations of a local when you arrive, so you get to know the best places to visit to avoid the crush.
#7. Pre book tours and buy fast track tickets to beat the crowds
Not only will this save you time on the day by skipping the queues, but booking your tickets for attractions and tours well ahead of time can also save you precious cash.
Ticket only vendors such as Attraction Tickets Direct claim to be able to offer you unbeatable deals such as a two-day Disneyland Paris park ticket for the same price as one day. You may even want to invest in a FASTPASS to skip the queues on the day too. It will cost you extra but it's worth it to avoid spending all day in a queue. Trust me, you'll thank yourself for spending that little bit extra when you're breezing past the long lines!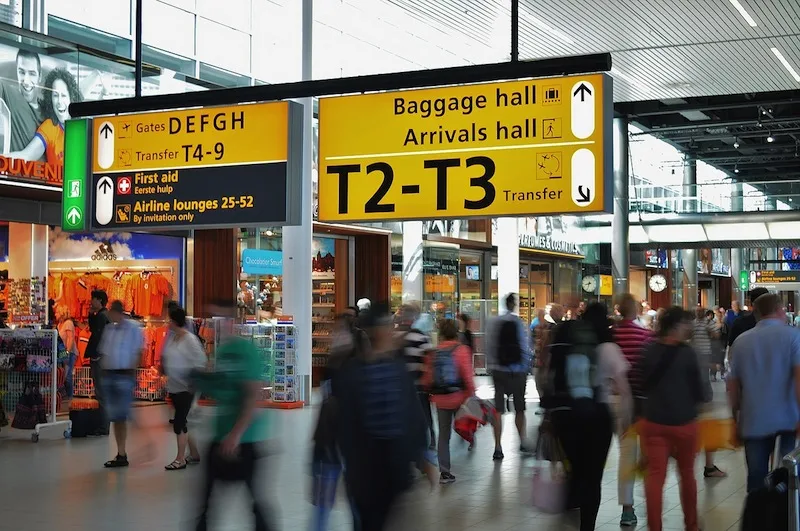 #8. Take the lesser-known path
Instead of visiting the same places as everyone else, why not explore a new location which is lesser-known and therefore less crowded during peak times?
For example, the gastronomic city of Lyon is a great choice for avoiding high numbers of tourists during peak travel months, and surprisingly, Paris is less crowded that you would expect during July and August, as most locals vacate the city in search of a beach.
Top Tip: Once you're in your destination, ask the locals for their favourite beaches, restaurants and bars as they're often much better and less crowded than the tourist favourites.
#9. Set your alarm 2 hours early
If you think of a tourist's typical day of exploring a city, it usually goes a little something like this: Wake up at 7.30, shower and get ready for the day, head out for a long leisurely breakfast at about 8.30 and then start exploring around 9.30 to 10am.
By setting your alarm an hour or two (if you can handle it) earlier, you can be at the main tourist spots well ahead of anyone else, and be finished by the time others start arriving.
#10. Theme parks: Go the other way
Did you know that most of the visitors at any given theme park will automatically move in a clockwise direction around the park? No one knows exactly why, but it seems to be human nature to enter a park and then turn left.
Skip the queues by simply turning right and heading around the park in a counter-clockwise direction. Simple, but incredibly effective.
Bonus tip: Just relax!
My final tip is to just accept that it's going to busy and roll with it. Expect there to be crowds at the Eiffel Tower and expect a 30-minute queue to buy Butterbeer at The Wizarding World of Harry Potter. That's just what happens when you travel during the peak season! Prepare for the worst and you'll only be pleased if it's better than expected!
Pin this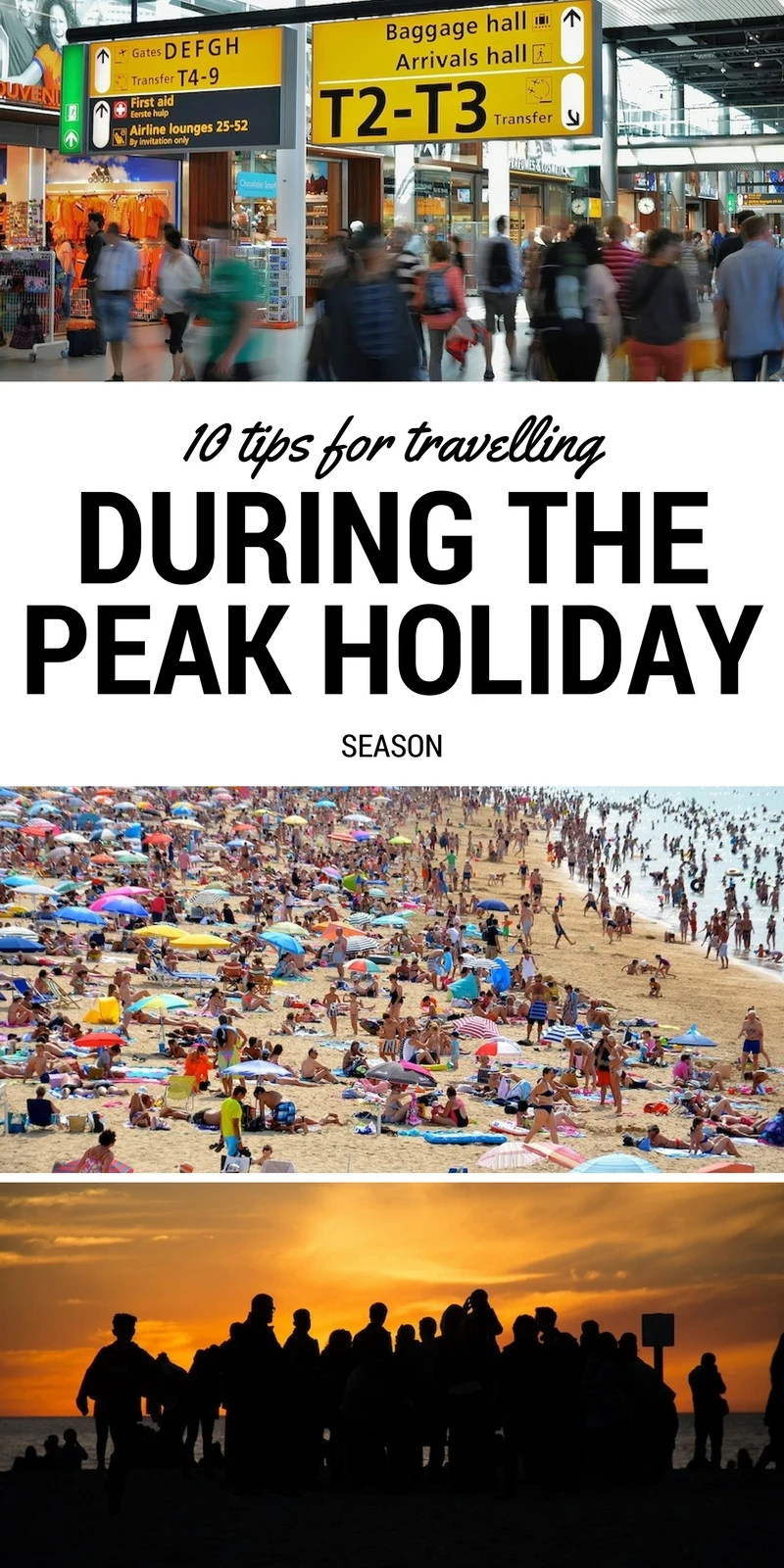 Disclaimer: This post was written in partnership with Eurotunnel le Shuttle but, as always, all travel tips and obsessions with making the most out of your holiday (even during the peak holiday season) are entirely my own.