The USA is home to some of the world's oldest and most beautiful national parks. Their epic landscapes with jaw-dropping scenery having been filling up my Pinterest boards for years. I visited my first couple of national parks in 2013 during my Trek America trip when I went to the Grand Canyon and Yosemite. I was pleased to tick of another during my recent trip to Montana. I spent two days at Glacier National Park and I was absolutely blown away by how gorgeous it was.
This year marks 100 years since the National Parks Service was created, an agency which manages and conserves all of the country's designated parks. The official birthday is August 25th and to celebrate there will be free admission to all 412 national parks between August 25-28.
There are some absolute corkers among the 412 on the official list, discovered all across America. Everybody should try and tick off some of these parks in their lifetime. To help you decide which ones, here are five US national parks you need to get on your bucket list.
Glacier National Park
I had to put this at number 1 as it's my most recent and an underrated national park! Located in Montana, a state famous for its breath-taking mountain ranges and big skies, the Glacier National Park showcases a stunning display of mountains, lakes, valleys and, of course, glaciers. The park is a UNESCO World Heritage Site and is home to 25 active glaciers and over 700 mirror-like lakes punctuated by waterfalls and bordered by wild flowers.
Glacier National Park is home to up to 300 grizzly bears and plenty of mountain goats – the official symbol of the park. One of the best and most memorable ways to experience the Glacier National Park's splendour is via the Going to the Sun Road, a 52-mile stretch boasting unbeatable peaks and valley views, widely considered one of the world's best drives.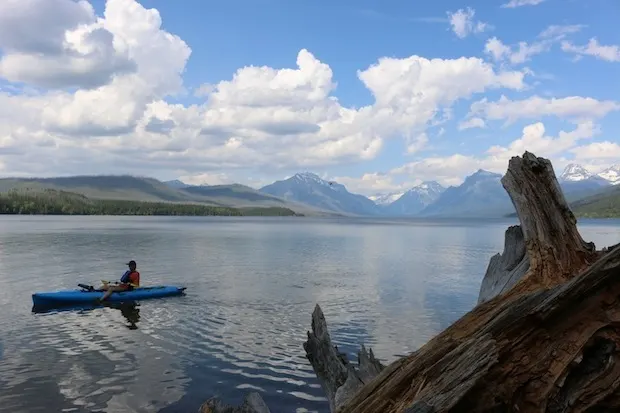 Yellowstone National Park
Yellowstone National Park was the world's very first national park and is the true show pony of the National Park Service. The park covers an incredible 2.2 million acres, spanning three states, Wyoming, Idaho and Montana, in the north-west of the country. There are several features that make Yellowstone so interesting and memorable, among them its rugged peaks, deep forests and shimmering lakes.
Yellowstone is also famous for its volcanic activity and boasts a tonne of thermal features; more than 10,000 in fact. These include mud pools, hot springs and gushing geysers. The most famous is the iconic Old Faithful which spouts into the air every half an hour-to-two hours. You're also likely to encounter a wide range of mammals in the park, including grizzly and black bears.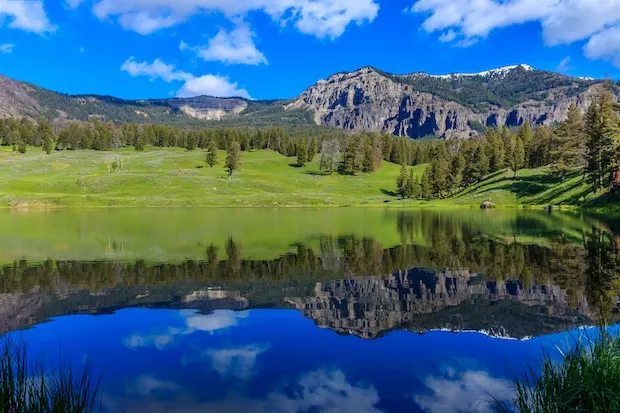 Yosemite National Park
Located in the Sierra Nevada mountain range in east-central California, Yosemite National Park is the third most visited national park in the United States and is a treasure trove of action and adventure, natural beauty and diverse wildlife. One of the most beautiful portions of this large park is the Yosemite Valley, a mile-wide canyon crammed with striking rock formations, waterfalls and lush meadows.
It's here where visitors will encounter Yosemite Falls, one of the largest waterfalls in the world, and Half Dome, a giant stone mountain. Those who like to get adventurous will find that Yosemite is one of the best parks in America for outdoor pursuits. Hiking is particularly popular, with countless trails dotted out across the park.
You can also enjoy rafting, rock climbing, horse riding and even skiing in Yosemite. Badger Pass is the oldest ski area in California and has ten downhill skiing runs and over 350 miles of trails.
After my brief visit to Yosemite with Trek, Sam and I promised ourselves we'd go back again one day for a 2-3 week holiday. The campsites in the park are incredible and there's so much to do you'd never get bored.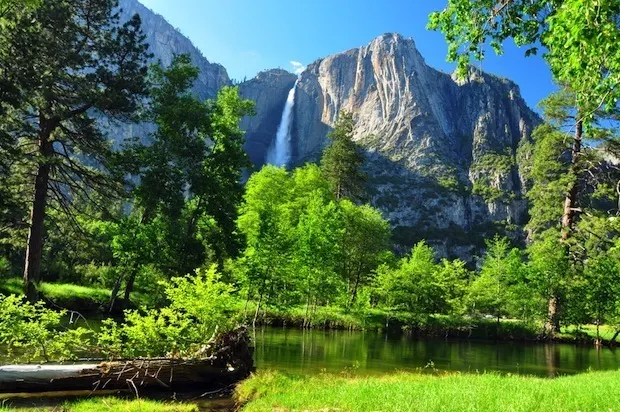 Great Smoky Mountains National Park
As well as having one of the most evocative names of any of the American national parks, the Great Smoky Mountains National Park is the country's most visited, with around ten million visitors descending on the park every year. This is largely due to the incredibly scenic highways which snake their way through the park and its proximity to a number of large cities.
The park comprises part of the Blue Ridge Mountains, and its undulating blue peaks are the signature of the 500,000 or so wild acres to be discovered in the Smoky Mountains. Hiking is one of the most popular activities in the national park, with more than 800 miles of hiking trails found in both North Carolina and Tennessee.
Part of the Appalachian Trail crosses the park, while the highest point in Tennessee, Clingmans Dome, is another popular trail and boasts some of the best panoramas your camera can capture.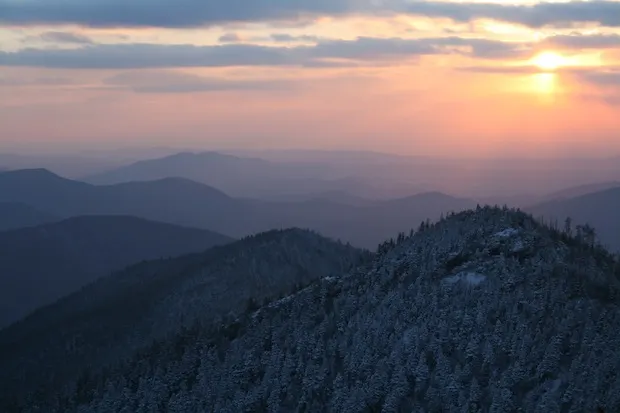 Grand Canyon National Park
Arizona's world-famous gorge has to be seen to be believed. The Grand Canyon National Park thoroughly deserves a place on any traveller's bucket list. Home to an iconic gorge measuring a mile deep and slaloming away in the distance for 277 miles. It is the arid and rustic beauty of the canyon which is most impressive and it really makes you feel like you're on another planet.
Besides the breath-taking vistas, you can embrace a sense of adventure at the park, including various hiking opportunities. You can do anything from an hour-long loop to a week-long trek, but the most popular hike is the Bright Angel Trail, whose 9.9 miles can be enjoyed in a number of broken down segments.
White water rafting is another great way to see the area as you float along the Colorado River and experience the geological make-up of the canyon up close and personal.
I took a helicopter ride over the grand canyon and also hiked the South Kalibib Trail. The helicopter was amazing (obvs!) but I much preferred the hike as you're right in the thick of it and can really appreciate the enormity of the Grand Canyon.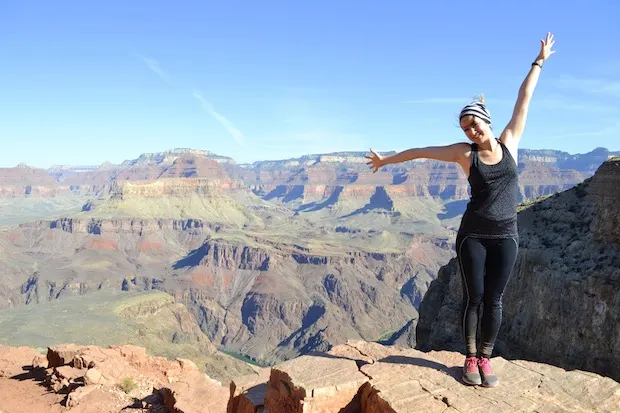 [one_half]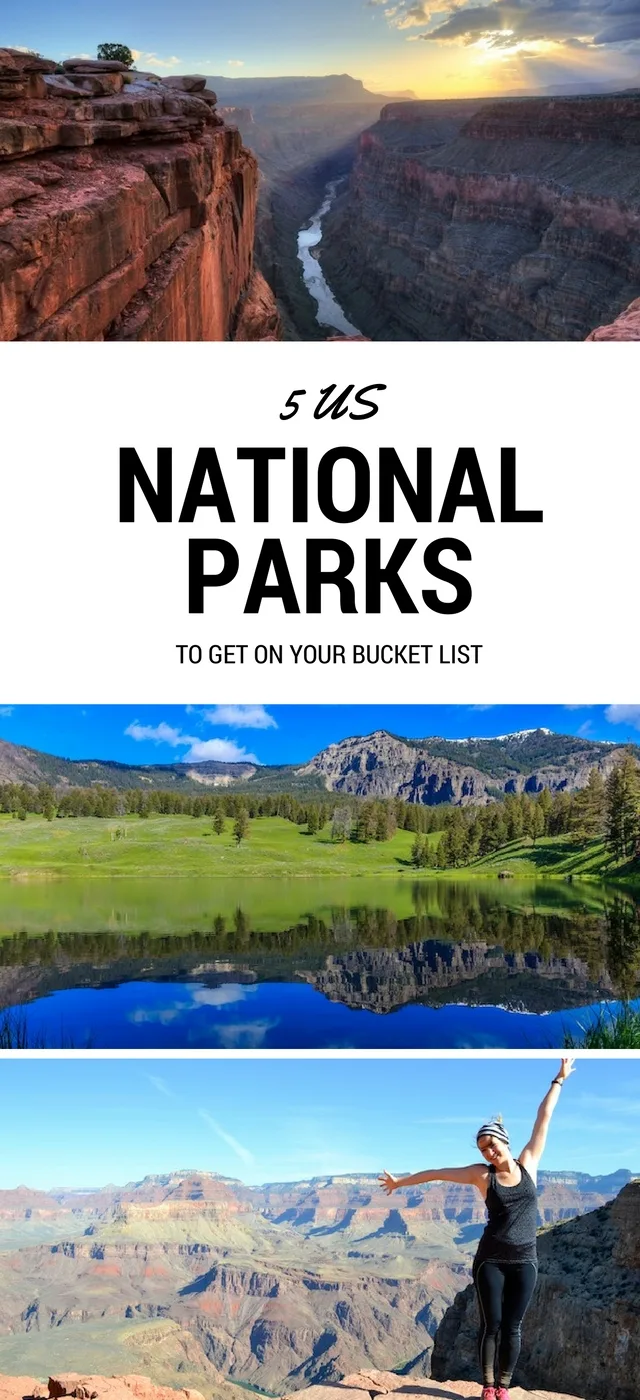 [/one_half]
Which of the US national parks have you got on your bucket list?
Read more:
Video: Hiking in Yosemite with Trek America
What to pack for Trek America?