There are few things in life I'm genuinely scared of. Snakes, sharks and spiders top the list. Bungee jumping is up there. And so is camping.
I know there are people who truly love camping. They find joy in being so close to nature, in having to rely on their skills rather than technology, in listening to the rain falling on the canvas roof of their tent.
But there are others, like me, who find the idea of roughing it terrifying. I'm not talking about glamping, either. I will happily stay in a luxury bell tent with an ensuite, or a vintage Airstream trailer complete with its own kitchen and heater. It's the pitching-your-own-tent, braving-the-weather kind of camping that ignites fear in my heart.
Nevertheless, there are times when most of us will find ourselves having to survive a camping experience. I recently spent two nights in a tent listening to the driving rain outside, which I'd always considered to be my worst nightmare. But I survived, and I learned a few things along the way.
If you do find yourself in such a situation, here's my camping survival guide for non-campers, which will help you get through the most terrifying of outdoorsy experiences.
And you never know…perhaps you'll even enjoy it.
What to pack for a camping trip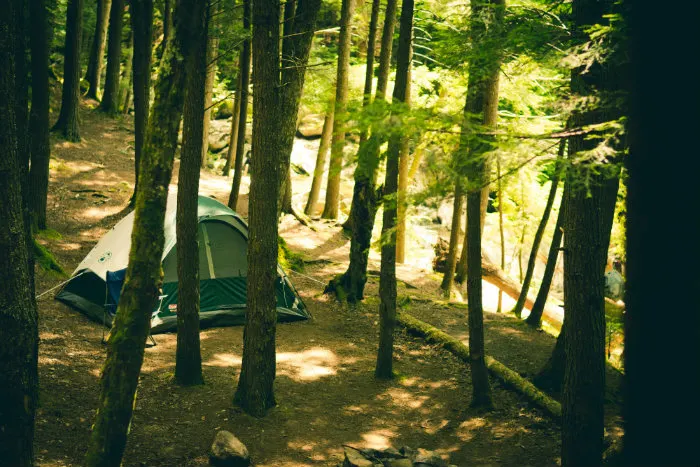 Clothing
Unless you're pitching your tent in the middle of a desert, it's best to pack for all weather. That means preparing for mud, rain and wind as well as for sunshine. Staying warm and dry is imperative in wet weather, and a good pair of wellies and a waterproof jacket will be your best friend if the skies open up.
Sports clothes are your best bet while your camping because they're designed to wick moisture from your body, and they dry almost instantly. Lululemon and Sweaty Betty are great options for stylish and practical outfits you'll want to put on in the morning.
Choosing your tent & sleeping bag
Your tent needs to be able to withstand a torrential downpour so opt for a double skinned tent. This means there are two layers between you and the elements so you're more likely to stay warm. Pop-up tents are awesome when you have good weather but they're usually single skinned and you'll get soggy if it rains. It's best to choose a sleeping bag that's specifically designed for cold weather and make sure it has a hood to keep your head cosy too.
While we're on the topic of tents, if you're a novice camper like me, you might make the mistake of thinking that a two man tent is the right size for two people. It's true that you may be able to fit two people in this tent, but there's no way you'll be able to fit anything else inside. Like your luggage.
If in doubt, bring a tent one size larger than you think you need, so you have a bit of extra space to move around in.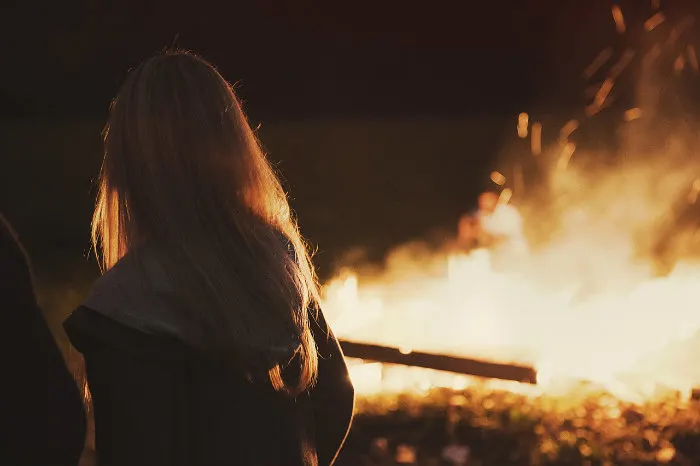 To make your camping trip as comfortable as possible, here are some essentials you should definitely remember to pack:
Torch. Because guy ropes in the dark are the devil.
Lantern. A torch is great for finding your way to your tent, but once you're inside you don't want to rummage through your luggage with one hand while holding a torch with the other. A lantern gives you hands-free light.
Plastic bags. If some of your clothes get wet, a plastic bag will keep the damp away from the rest of your belongings.
Face wipes. If you don't have access to a shower, you can almost fool yourself into believing that wet wipes or face wipes are as good as a soak in a tub.
Marshmallows. For toasting on the campfire, of course.
What to leave at home
You don't want to leave important things behind, but you also don't want to bring anything unnecessary. Why? Even if you've chosen a big enough tent to fit all of your gear in, you still don't have a lot of room to play with. It's best to pack light, and to leave these items at home:
Your suitcase. You can't roll a suitcase in the mud. Make sure you can carry everything you want to take.
Shoes you really like. Aside from wellies (because my Hunters are the best!), don't bring shoes that you don't want to get muddy and dirty. Save your heels for a city break.
Jeans. I love a comfy pair of jeans as much as the next person, but they're just not practical for camping. They take forever to dry, and being damp for a few days has to rank as one of the least comfortable experiences of my life.
How to add a little glamour to camping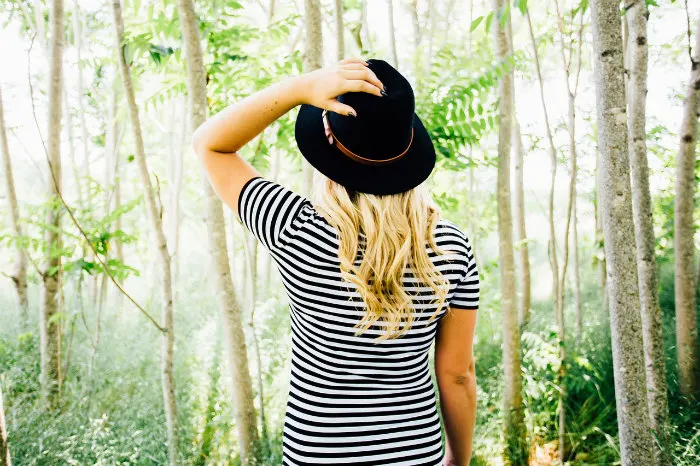 Air mattress. Don't even think about packing one of those awful sleeping mats. You might as well sleep on the ground for all the support they offer. Bring an air mattress and a battery-powered pump and enjoy a comfortable night's sleep.
Cute tent. There's no need to sleep in something dull when there are so many fun options to choose from. My favourites are FieldCandy and Bang Bang, whose tents will be the envy of everyone around you.
Pillow. Forget those inflatable things. Sacrifice something else and pack your real pillow. It'll feel like the ultimate indulgence when you get into your warm sleeping bag on your comfy mattress at the end of the day.
Shellac mani-pedi. Camping doesn't have to mean that you look like you've been roughing it. Before you go, treat yourself to a shellac manicure and pedicure to ensure you have pretty nails that will withstand all that your camping experience can throw at you.
Hat. No, not for the sun (although if you're lucky enough to have summery weather, it'll come in handy). You may not be able to blow dry and straighten your hair while you're camping, but a cute hat will cover a multitude of hair-related sins.
I'd love to hear from you: do you love camping, or are you terrified of it? What are your tips for surviving (and even enjoying) a camping experience?
Pin this for later: