I have a confession to make: when I was invited to explore the islands of Fuerteventura and Lanzarote, I had to go straight to Google Maps to find out where these destinations were. In case you're also wondering, they're in the Canary Islands which, although owned by Spain, are situated off the coast of Morocco.
Geography aside, I still wasn't sure what to expect when I arrived on the islands of Fuerteventura and Lanzarote, and whether there would even be a difference between the two.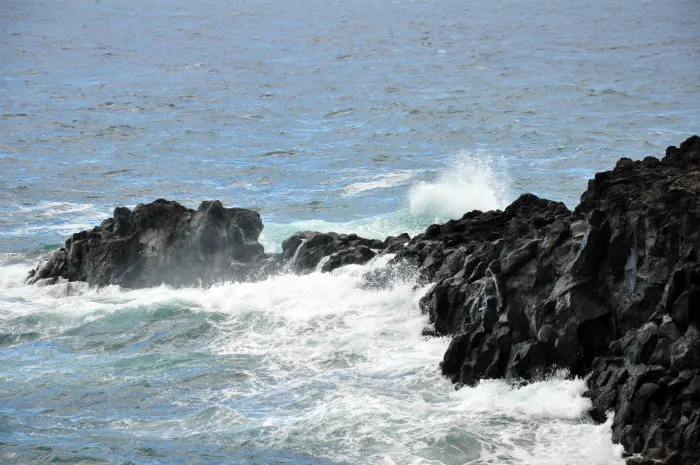 Although the two do have some things in common (similar climates, culture and food, for example), there are many differences as well. Knowing what to expect in each destination will help you choose which one is right for you, or whether to visit both. So without further ado, let me answer the question I was asked most about my trip – Fuerteventura or Lanzarote: which island in the Canaries should you visit?
Fuerteventura: the essentials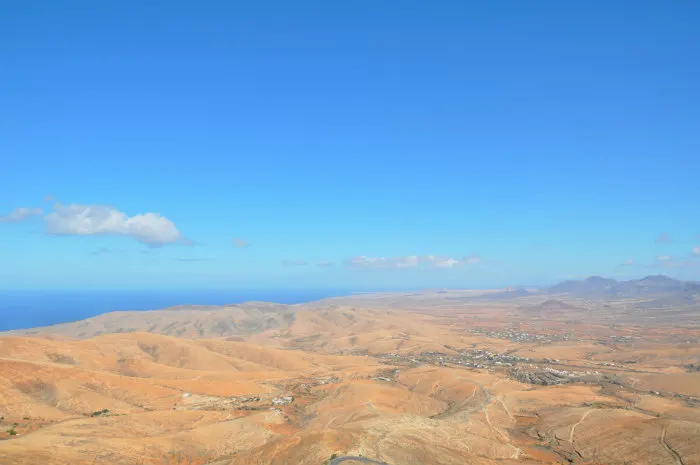 The tiny island of Fuerteventura is 1,660 square kilometres of fascinating scenery and pristine beaches. Hugging the edge of this volcanic piece of land is a shoreline that sun seekers flock to. The resort towns of Correlejo in the north and Playa del Matorral in the south are some of the most popular beach destinations, but a short drive in any direction will reveal plenty more unbelievable stretches of coast on which to relax.
Some beaches are rocky, some sandy, and many black from volcanic grains, but the water is a brilliant blue and the sun shines for 320 days of the year so it's no surprise that so many people come here for all-inclusive breaks without ever leaving the confines of their resort.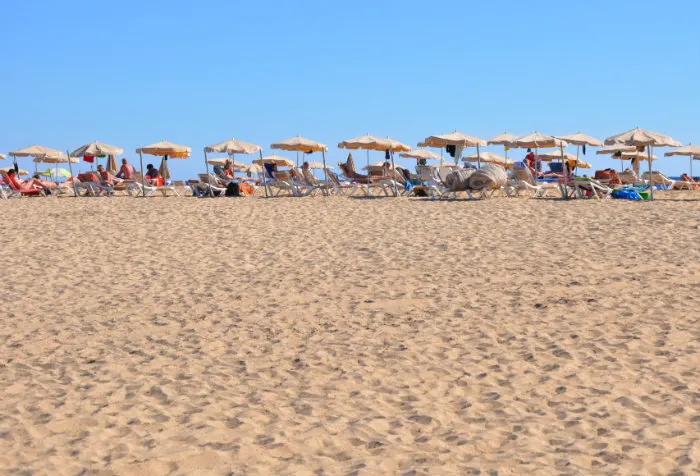 It would be a mistake not to explore though, if only because there are few places in the world that are so unique. Fuerteventura was formed some twenty million years ago when volcanic activity under the ocean caused molten magma to rise to the surface. There it cooled, birthing the Canary Islands, on which you often feel like you're on another planet entirely.
Not much grows in the arid interior of this island. Some muted green bushes can be spotted at intervals and the odd palm tree stands in solitude against an ochre backdrop. But on the whole, time feels like it's been left behind in a destination where traffic lights are a novelty and conservation is prioritised over development.
What to see and do in Fuerteventura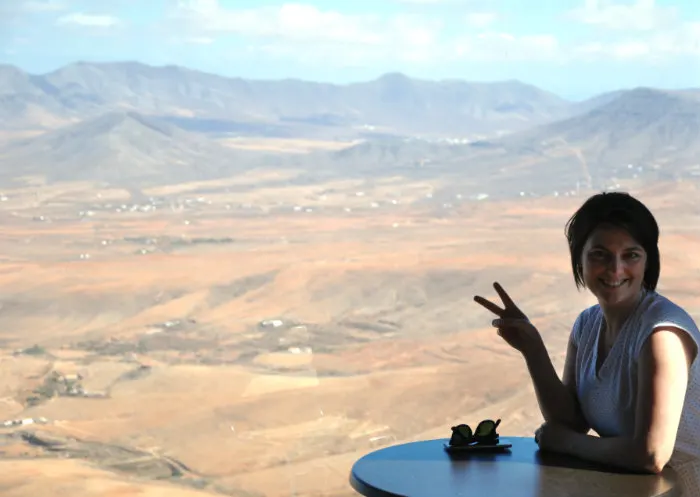 To make the most of your visit, rent a car at the airport and start with the big picture by heading up Tegu Mountain to Morro Velosa, where you can enjoy a sweeping panorama over the mountains to the brilliant blue waters across the island. The museum inside offers an insight into how the island was formed, how the locals survive and the ecological challenges faced by Fuerteventura.
From here, stop in the quaint town of Betancuria to admire the cathedral and enjoy a tasty lunch at Casa Santa Maria.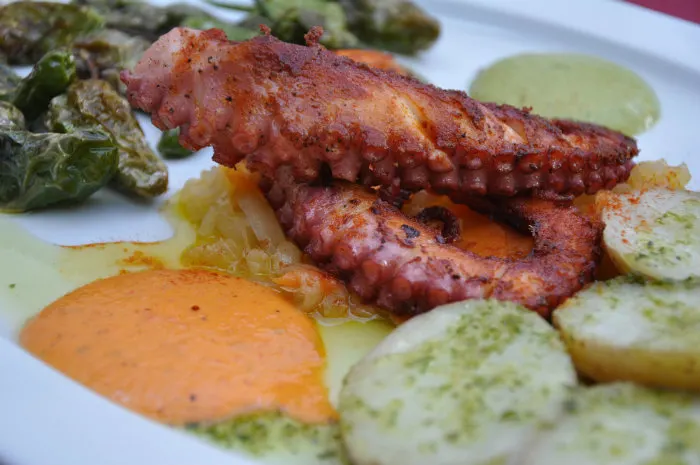 The old fishing harbour of El Cotillo is well worth a visit to wander among its blue and white houses that make you feel like you've stepped into a traditional Greek town. There's no longer a fishing trade, but the restaurants still serve the daily catch straight from the ocean, and it's the perfect location to watch the sun set with an icy cold drink in hand.
Nearby is the towering red and white lighthouse of Tostón, standing sentry on its black rocky beach, now a conservation park.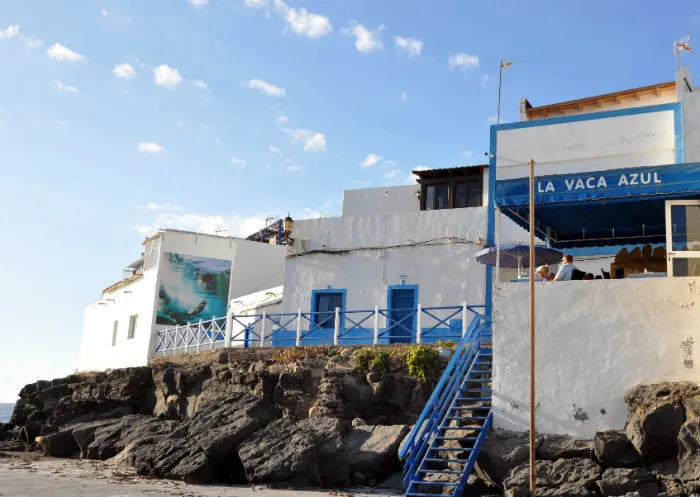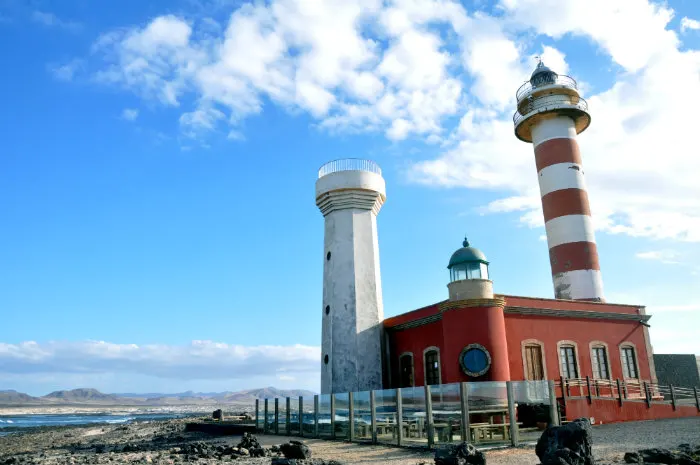 If this all sounds a bit too tame, head straight for Playa Sotavento, home of the world windsurfing championship, to try your hand at an aquatic sport. Lobos Island, best reached by ferry from Corralejo, is known for its excellent snorkelling, but you can spot marine life wherever you step into the water around Fuerteventura.
If you're staying in Correlejo, be sure to spend some time sinking your toes into the bright white sands of Parque Natural de Corralejo, a rolling sea of dunes, where you'll be sure to capture plenty of Instagram-worthy photos. Look out for goats while you're there!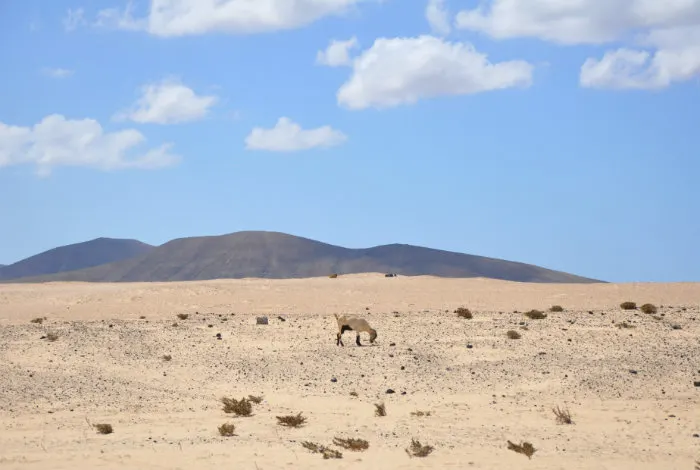 Best for: Nature lovers and beach seekers
Where to stay: Gran Hotel Atlantis Bahia Real, a 5 star hotel with a stunning private beach
Visit in: October, for perfect temperatures without the summer crowds or springtime winds
Don't forget to pack: Your swimsuit & sunscreen
Lanzarote: the essentials
Stepping off the ferry, it was immediately apparent that Lanzarote is not just a duplicate of Fuerteventura, which sits just 15 kilometres away. The water is every bit as blue, the mountains just as volcanic and the interior equally arid, but it looks and feels completely different to its neighbour. Lanzarote is jam-packed with changing terrain, picturesque towns, art, museums, the world's strangest wine region and fascinating reminders of the power of nature.
The volcanic activity here resulted in black, thick lava oozing across the landscape or tumbling in large chunks from the mountains to the sea, creating dramatic black cliffs and moon-like vistas as far as the eye can see.
What to see and do in Lanzarote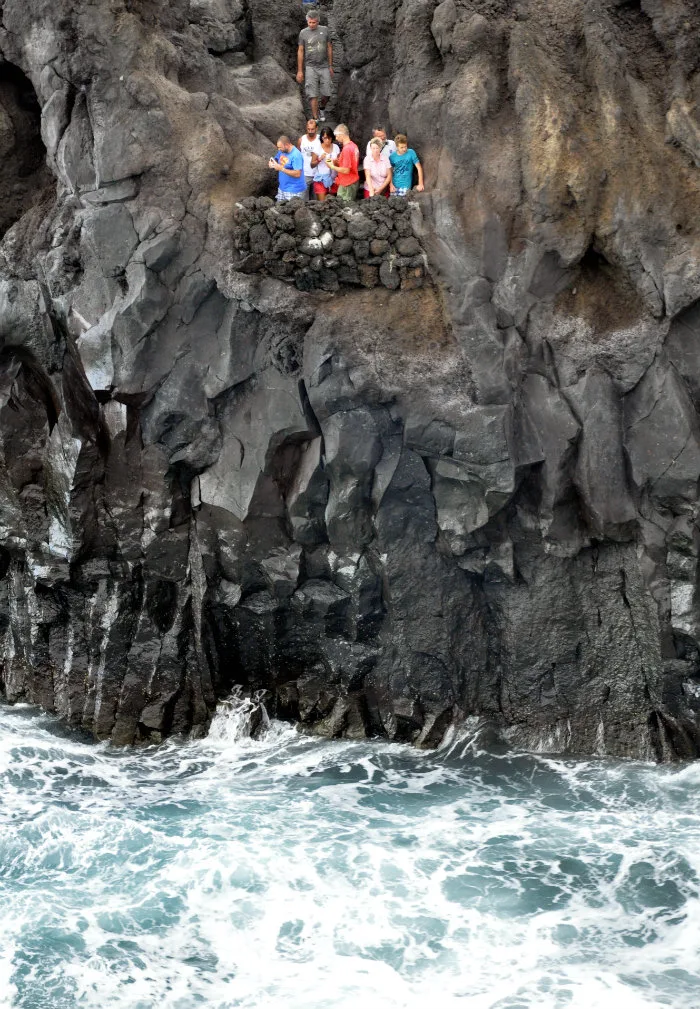 Like Fuerteventura, you'll need a car to explore the best bits of this island. Be sure to make a stop at Los Hervideros – the name translates to 'boiling pots', and it's from here that you can watch waves crash against the black cliffs and listen to the thunderous roaring of the ocean from lava balconies that punctuate the rocks.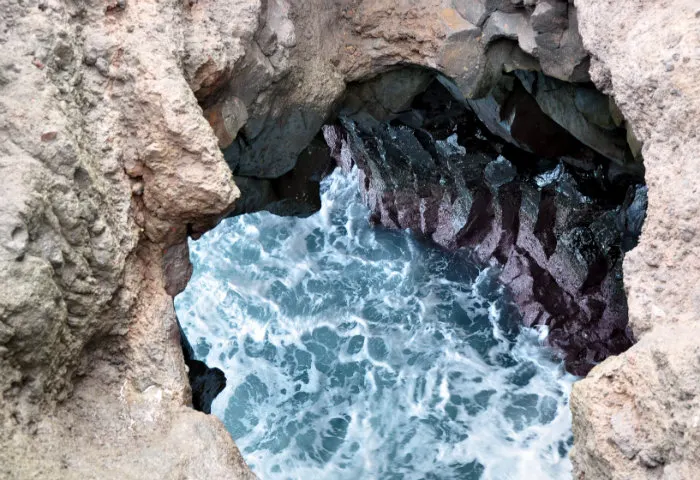 Not far from here is Lago Verde, a bright green lake formed in a volcanic crater that extends into the ocean. The surrounding cliffs are black waves of lava and fiery red sand, and the resulting scene is a kaleidoscope of colour and texture that needs to be seen to be believed. Head down the hill to El Golfo for a meal at one of the small fish restaurants perched on the black beach.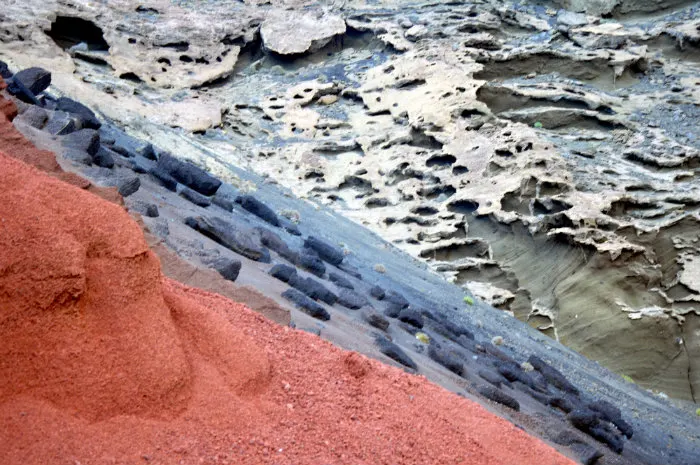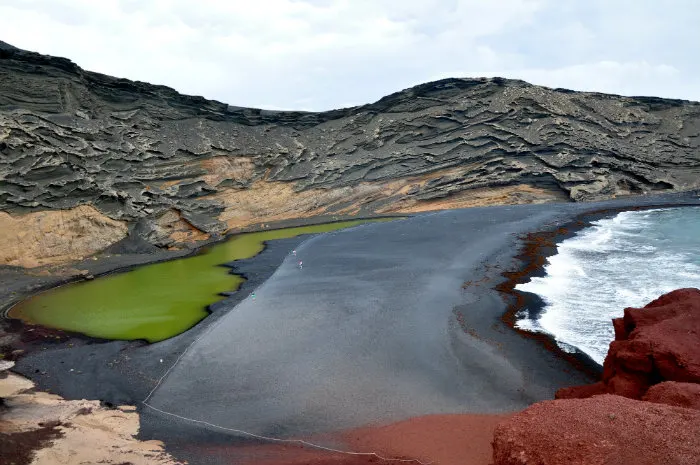 A visit to Timanfaya National Park is a must, although to get the most out of it, a walking tour is essential (if you choose a bus tour you won't be allowed to exit the vehicle). At the visitor centre you can experience a demonstration showing the heat that remains under the island's surface, with temperatures reaching up to 700 degrees Celsius just 13 metres below your feet.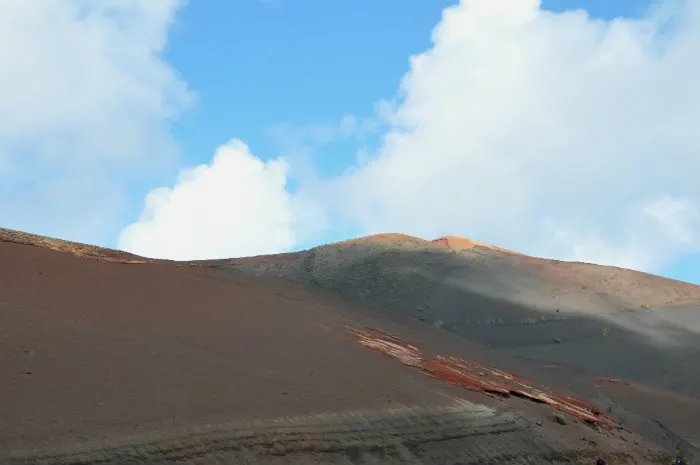 The influence of Lanzarote's most famous artist resident, César Manrique, is visible across the island, with plenty of public sculptures and monuments highlighting the natural beauty of this destination. Mirador del Rio, a lookout and cafe designed by Manrique, is well worth a visit for the breathtaking view over the Chinijo Archipelago.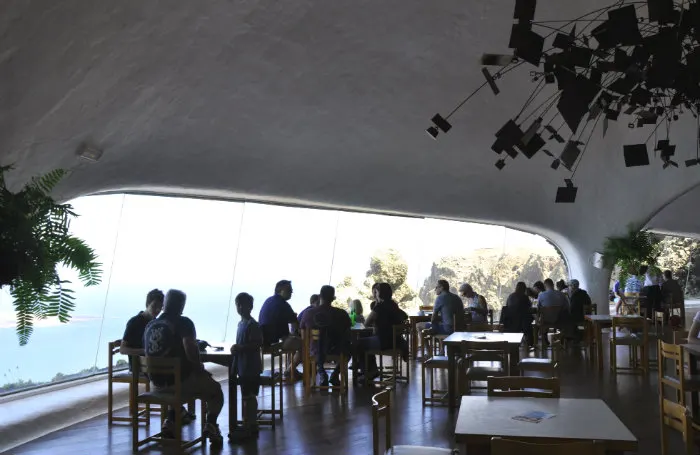 The artist's style is best discovered at César Manrique Foundation, the house he designed and lived in, located in the heart of a dramatic lava field. Now a museum and art gallery displaying works from Picasso, Miro, Manrique and many more Spanish artists, even the least arty person will enjoy walking through the quirky rooms that make you feel at one with the spectacular landscape of Lanzarote.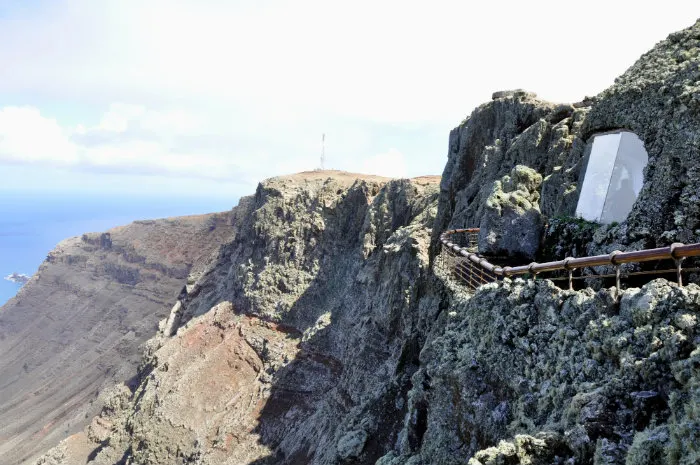 Best for: Adventure seekers and culture lovers
Where to stay: The brand new boutique La Isla Y El Mar Hotel or legendary sports hub Club La Santa
When to visit: As with Fuerteventura, October is an ideal time to visit this island
Don't forget to pack: Trainers and your camera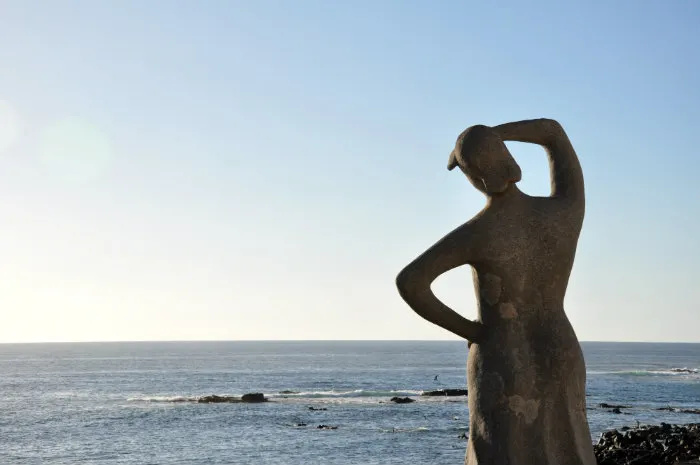 Lanzarote and Fuerteventura are so different that it's well worth visiting both. For a seven day break, start in Fuerteventura and stay in Gran Hotel Atlantis Bahia Real, a five star hotel in Correlejo from which you can unwind and take day trips to explore different sights across the island.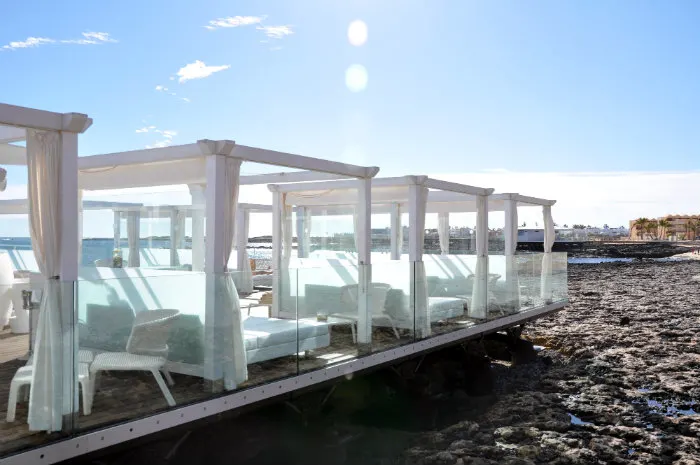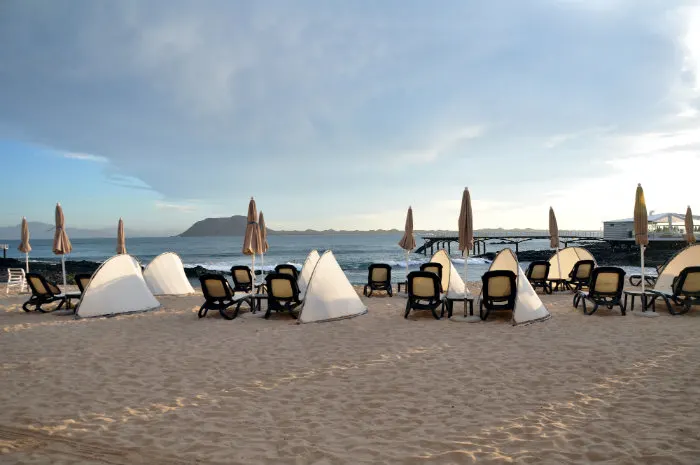 Linger for three days and then catch the ferry to Lanzarote for four more days of exploration and adventure. With an abundance of incredible cuisine, otherworldly scenery and beaches begging to be relaxed upon, the only thing you'll be worried about is catching the flight home at the end of your trip.
Huge thanks to the Spanish Tourist Office, Lanzarote Tourist Board and Fuerteventura Tourist Board for showing me around these two spectacular islands.
Pin this for later