If you like the outdoor life, there are few things that'll get you as excited as a camping trip – getting up close to nature, living simply, and snoozing under the stars. If a night in the wilderness isn't quite your thing, though, the thought of sharing your bed with a bagful of bugs will be more than enough to have you headed for the nearest hotel.
The good news is, you no longer have to tackle a twelve-foot tarpaulin and eat baked beans for a weekend to get a taste of the great outdoors – a few days glamping should be enough to give you your fix without having to sacrifice too many of those home comforts.
So here are 10 places you can go glamping all year round…
1. Eco-Lodge Brejeira, Algarve, Portugal

The Eco-Lodge Brejeira, of Portugal highlights exactly why you should go on a camping trip this year! Offering cabins and yurts to give you the ultimate home-from-home glamping experience. There's also an old converted German fire truck that you can choose to stay in. If you'd like to spend your days exploring the nearby beaches, hiking, or mountain biking, then we highly recommend this unique eco-friendly retreat.
2. Great Langdale, Cumbria, UK

Spending the winter in the far north west of England may not sound like your idea of a great holiday, but the double-glazed wooden camping pods and luxury yurts of the Great Langdale site in Cumbria not only keep the cold out and the cosiness in, they also won 2014's Great Outdoors Accommodation of the Year Award.
The campsite is sat at the head of a valley, making it the perfect spot for winter walks.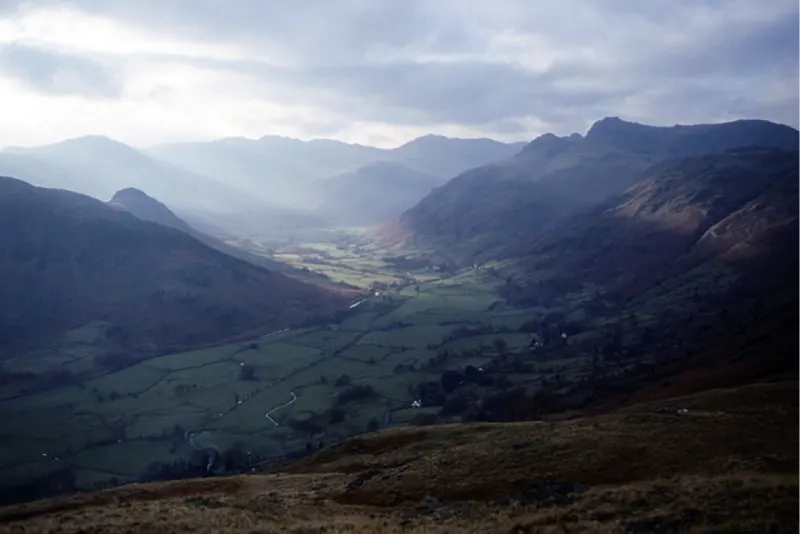 3. Teapot Lane Luxury Camp, County Leitrim, Ireland
Teapot Lane Luxury Camp is one of Ireland's first luxury yurt camps, opening its doors in an unspoilt corner of north-west Ireland. The hand-crafted yurts sleep between two and five – consisting of king-size beds, rugs, and pot-bellied stoves. There's also the option to stay in self-catered cottages, where there's a few more facilities, such as bathrooms, BBQ areas and hammocks and swings nearby. It's right near Bundoran, and is considered a prime spot for the keen surfers amongst us!
And if you're looking for a way to protect the Irish landscape and give a fun/cheeky gift at the same time then check out Celtic Titles. You can become a Lord or a Lady and help create nature reserves in Ireland.
4. Chewton Glen, Hampshire, England
Set in deepest Hampshire, Chewton Glen is a luxury country house hotel and spa set in 130-acres of the countryside and a one-mile walk from the sea – the twist here is that you can get away from it all and go glamping all year round in any one of its treehouses.
The luxury treetop cabins have balconies and panoramic windows and make for the perfect place to unwind and chill out.
5. Lanzarote Retreats, Lanzarote, Spain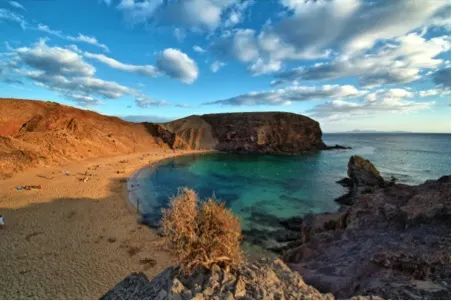 If you want a holiday that gets you away from the hustle and bustle, Lanzarote probably won't be the first destination you think of, but the yurts and cabins in this rural eco-resort are close to Arrieta beach – one of the best on the island – and are perfectly placed to take in the volcanic landscape. Just check out this view…!
6. Mullerwiese, Germany
If you really want to get close to nature, then Mullerwiese is the perfect spot for you. A family-run, family-friendly oasis, set on the edge of a picturesque German village called Enzklosterle – this camping site resembles a large, well-kept garden. There are around 75 pitches along the River Enz – which provides a soothing, trickling soundtrack to your stay.
7. Port Lympne Reserve, Kent, England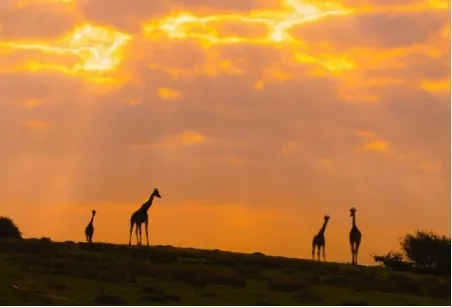 If Africa is a bit too far to travel, you can have a safari glamping experience in Kent by staying in the Pinewood Camping Pods at Port Lympne Reserve. The camping pods are surrounded by towering pine trees and allow you to sleep within touching distance of the Amur tigers, European wolves and painted dogs for a luxury way to stay in the wild.
(Image Courtesy of Aspinall Foundation)
8. Hotel Whitepod, Monthey, Switzerland
If it's a winter wonderland you're after, the domed igloo pods of the Whitepod Hotel in Switzerland is the best way to experience it without being left out in the cold. Luxuriously furnished, each pod has a wood-burning stove and sundeck and the family pods have mezzanine levels with beds. You can even upgrade to have minibars, Nespresso, smart TVs and in-room breakfast.
9. Camping Val d'Or, Luxembourg
Tucked up in the valley of the Clerve River, Camping Val d'Or boasts an oasis of greenery that remains unrivalled throughout the whole 999 square miles of Luxembourg. The campsite has a gentle, calm river at its heart, reminiscent of something only found in fairytales. The village of Enscherange is a five-minute drive away, and there's an easy, scenic train journey that'll take you right to the centre of Luxembourg City if you wanted to immerse yourself in the country's culture!
10. Cabañas en los árboles, Biscay, Spain
The tree-top cabins, known by the Basques as Zuhaitz-etxeak, are the highest in Europe and offer the ultimate treehouse experience with outstanding mountain views and just a few miles from the Parque Natural Urkiola Nature Reserve.
Each wooden house at Cabañas en los árboles comes with a terrace, seating area and free wifi for those that don't want to completely switch off from their online worlds.
Is glamping for you? Or should the great outdoors be left to those who love to be close to nature? Let us know your thoughts…