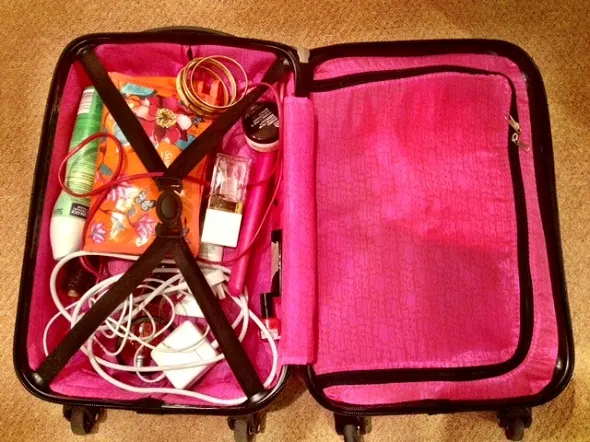 Monica's Mini Guide to Packing for a Weekend Away (and what I'd never leave home without)
I've made more than my fair share of mistakes while I've been travelling but I'm pleased to say that there is one thing that I do pretty well and that thing is packing (except that time I forgot my passport but let's forget about that.)
I'm one of the rare people that actually loves packing. I love the idea of neatly folding my life into a little bag and taking off to see the world. I really hated lugging my heavy backpack through Asia so it didn't take me long to get pretty awesome at packing light.
It's really easy for boys to pack light so I'm afraid this is mainly one for the girls but I'm sure it could come in handy for you guys too:
Dry shampoo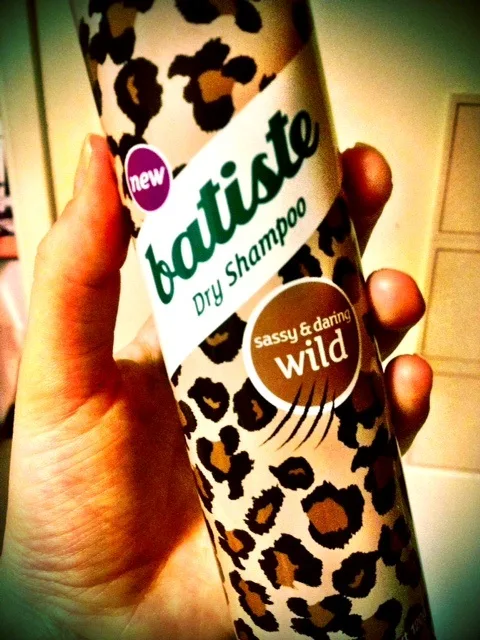 Think about this: you can pack a teeny can of dry shampoo or you can pack shampoo, conditioner, heat protect spray, hair spray, shine spray, a styling brush, hair dryer and hair straighteners. And if you're hair is anything like mine you still can't guarantee a good hair day.
I'm pretty gross while I travel and I'll go for a few days without washing my hair to avoid carrying all this stuff. Thankfully, dry shampoo has it looking nice and clean in no time. And for blonde ladies, you can be super cheap and just sprinkle in some talcum power. (WARNING: This does not work if you're brunette. Believe me, I've tried.)
Let's talk about shoes
If I'm away for a few days I never take any extra shoes with me. If it's warm I'll take some smart flip flop/sandals and if it's cold I'll wear nice boots. If it's somewhere in between I'll wear pumps or brogues. I never take heels because they take up so much space and, let's face it, you always have more fun in flats.
Skinny black jeans are my saviour
I'm not getting all emo on you but can you think of a situation where skinny black trousers would be unsuitable? Neither can I. Enough said really.
Dress them up, dress them down, wear whatever you like with them and they look good. And the best thing about these babies is that no one ever remembers them. You could wear them every day for a week and no one would ever notice.
So if you're struggling for space, take out all those other trousers, leggings and jeans and pack one nice pair of skinnies.
I'm in love with my iPad
I thought the novelty of having an iPad would wear off over time but it really hasn't and it comes in so handy for travelling.
I used to take a mini backpack on long journeys that would be filled with books, games, notepads, magazines, an iPod and virtually anything else I thought would keep me entertained. But now I have everything I need in one slim little pouch.
It's all about the roll
This tip is an oldie but a goodie: always roll your clothes. I really don't understand how or why but you somehow save a lot of space when you roll your clothes and they will also arrive as crease-free as possible.
And finally…the case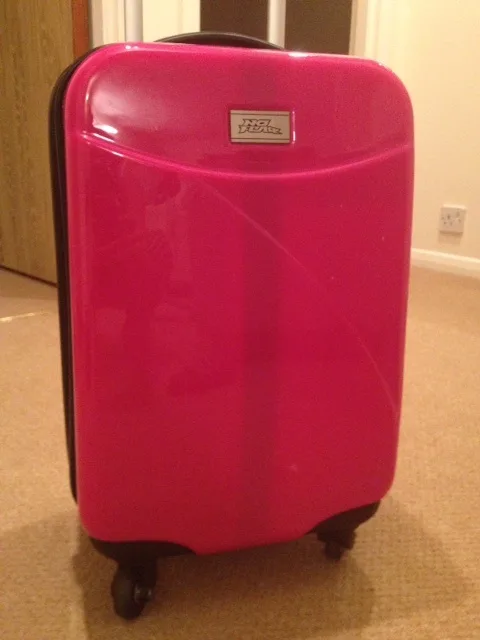 I'm sad to say that I'm no longer a backpacker and I'm more than happy to take a suitcase for a long weekend away. I know that your luggage shouldn't define what type of traveller you are but we all know it does.
I was recently given this hot pink suitcase to try out during my trip to Ghent. Yes, it's tiny but this means I wasn't tempted to overpack and it's the perfect size for carry-on. I like having separate compartments to keep my clothes away from any potential leaks and I could shove all my dirty clothes together on the way home. It's a cute little case and there's no way I could miss this on the airport carousel.
I'm ridiculously forgetful so I have a list on my notice board that I check and check again while I'm packing. Here it is:
Passport (yes, it's embarrassing that I have to have passport on my packing list)
Tickets
iPad + charger
Camera + charger
Dry shampoo + comb
Make-up + moisturiser
Deodorant
Perfume
Underwear
Skinny black jeans
3-4 tops
Maxi dress
Jumper
Final tip
Don't forget to save some space so you can steal hotel toiletries and buy souvenirs!
Do you have any other tricks to help you pack light for a weekend away?