Cheap family travel. Now there are three words you don't find together very often.
I remember the days when I could have a weekend away for under £100. I'd book a last minute flight and stay in a grimy hostel, get all my meals from a street food vendor and drink nothing but cheap beer and tap water. Oh, how those times have changed!
Our family holidays seem to get more expensive with each one we book. Now that George is approaching two he no longer gets a free seat on flights. So we have an extra flight to pay for and an extra hotel room or family suite on top of that. It won't be long before we're restricted to school holidays and we all know how prices spike as soon as school's out!
But, as ever, I'm still determined to make holidays a priority in our family. Holidays are the times when memories are made, everyone relaxes and you spend proper quality time together. You can forget about that long to-do list and the household chores and simply enjoy spending time together – and you can't put a price on that!
The one thing that stops most families from travelling more is the cost. Quite simply, it's too expensive. There are ways around this of course and some nifty little travel hacks to save money. Signing up to sites like Travelzoo is a great place to start. They've currently got a Disneyland Paris deal for £199pp that I've got my eye on!
It also pays to put some extra though into your destination. Here I've put together a list of 10 of my favourite destinations for cheap family travel in 2017.
North Wales
Why is North Wales family friendly?
OK, I'm biased because I live in North Wales and I LOVE it here but it really is a fantastic place for a family holiday. Lonely Planet named North Wales one of thanks to the huge variety of activities available. Firstly, you've got the Snowdonia mountain range which is simply stunning, but you've also got Zip World with Europe's longest zipline, Bounce Below (an incredible trampoline park within the depths of an old slate mine), and Surf Snowdonia, with its artificial wave lagoon. If those activities don't keep the kids entertained, I don't know what will!
What makes North Wales affordable?
It's in the UK so you've got no flights to pay for. Simply pack up the car and have a road trip. There are also loads of affordable accommodation options like camping and glamping, which are exciting and memorable as well as cheap!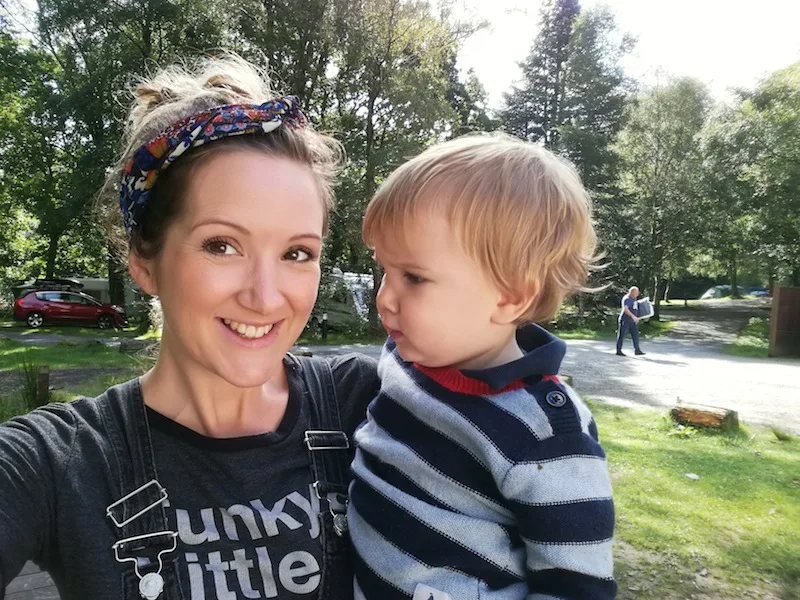 Menorca
Why is Menorca family friendly?
Menorca is the chilled-out island of the Balearics with a more easy-going approach to life than neighbouring Mallorca and Ibiza. There are beautiful, quiet beaches with gentle waves that are perfect for little swimmers.
What makes Menorca affordable?
Flights to Menorca are short and cheap with lots of budget airlines flying into Mahón. You could book flights and villas separately or go for a package holiday for an even cheaper option. Many package holidays have free places for kids and all-inclusive hotels often work out as great value.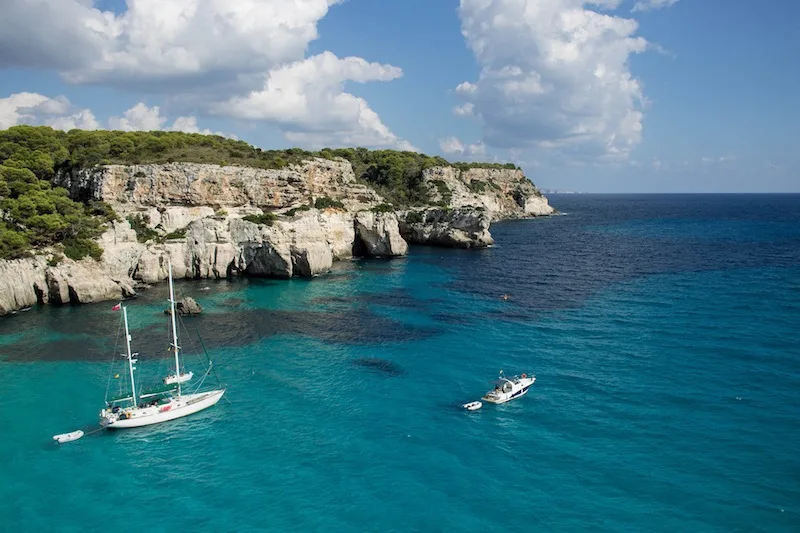 Normandy and Brittany, France
Why are Normandy and Brittany family friendly?
I visited Normandy and Brittany on a glamping holiday last summer and found it to be a fantastic place for travelling with kids. The flight over there was short and easy. It's even easier if you drive your own car and take the ferry or EuroTunnel. This isn't always the cheapest option but it means you can pack the car with your stuff and stop whenever you need to. There are lots of little towns and beaches to visit that will keep the whole family entertained. And let's not forget, the food is delicious!
What makes Normandy and Brittany affordable?
I recommend staying at campsites, either in a tent or the chalets or glamping options they have available. This keeps costs down and means you can cook all of your own food and drink your own wine.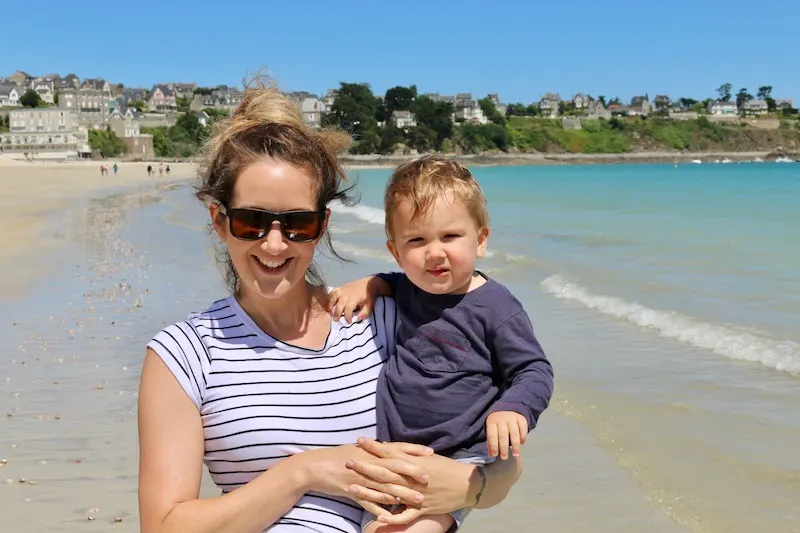 Croatia
What makes Croatia family friendly?
If you're looking for a traditional sun, sand and sea holiday with stunning scenery and beautiful beaches then you can't go wrong with Croatia. The weather is great and those shallow, turquoise waters will be irresistible for your water babies. Bigger kids will enjoy searching for the film locations from Game of Thrones and tours are available to help immerse you in the set. If you're looking for adventure then the Croatian islands of Lopud, Kolocep and Sipan are all a short ferry ride from Dubrovnik.
What makes Croatia affordable?
You can get super cheap flights to Dubrovnik and then everything is pretty affordable once you reach Croatia.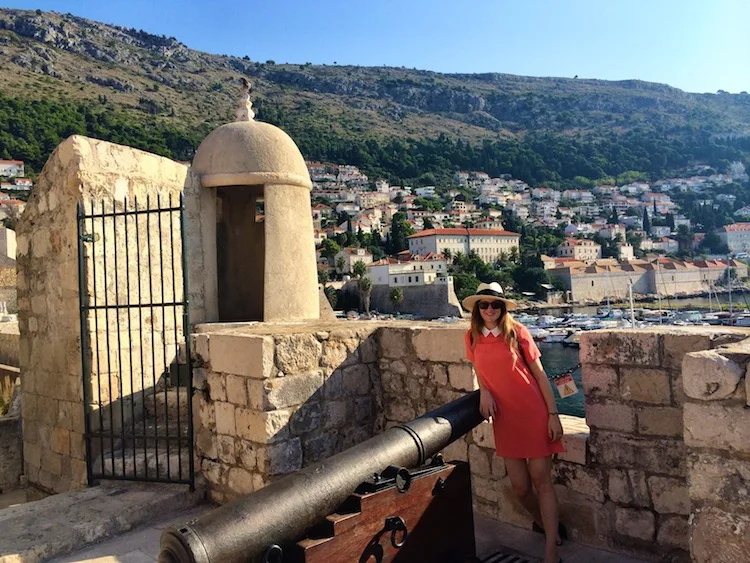 Northern Ireland
What makes Northern Ireland family friendly?
In my experience, it's the locals who make Northern Ireland so family friendly. They're just so lovely! We visited last year with George and he was made to feel so welcome. The coastline is incredible and, once again, you can look out for Game of Thrones film locations. Even if you're not a GoT fan, these locations are magical for kids of any age. Explore the beaches and the countryside and visit epic places like the Giant's Causeway and Carrick-a-Rede Rope Bridge.
What makes Northern Ireland affordable?
Flights over to Northern Ireland are really cheap. Flying there with little kids is also really easy because you're landing almost as soon as you take off. I'd recommend hiring a car when you arrive for the best way to explore and you can get little cars for great prices.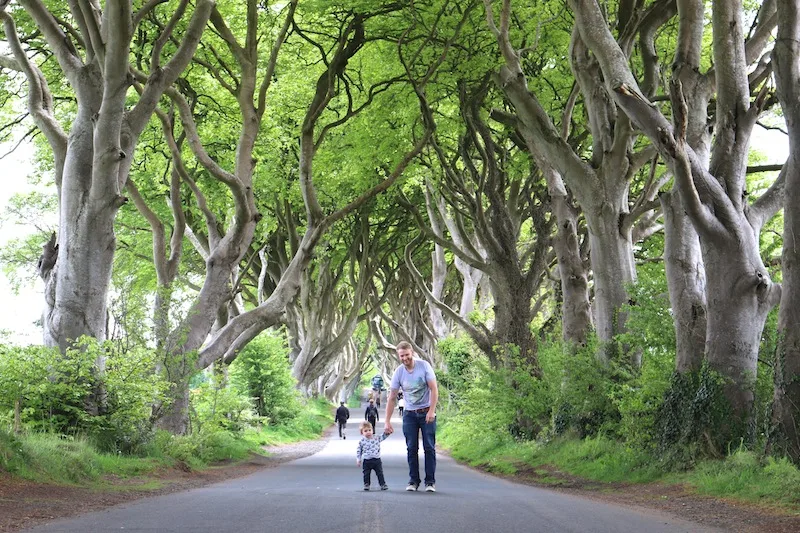 Rome
What makes Rome family friendly?
You may not have considered a big city like Rome for a family holiday but it can be really family friendly. The Italians love kids so they're welcomed at hotels and in restaurants – and what kids don't love pizza and pasta!? There are tours and activities aimed at kids such as the Gladiator School and the Gelato Walking Tour – a tour with frequent stops for ice cream!
What makes Rome affordable?
As with any city break, it can be as cheap or as expensive as you make it but the short and cheap flights to Rome are a great place to start! There are also a lot of free activities in Rome such as sightseeing which is great for older kids with an interest in history.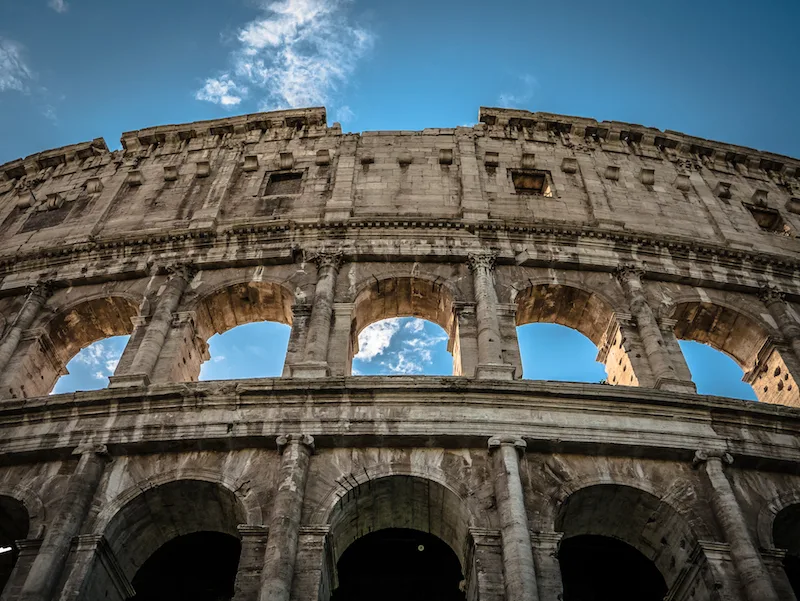 Agadir, Morocco
What makes Agadir family friendly?
If it's warm temperatures you're after then Morocco is your perfect pick. Sunshine is almost guaranteed in Agadir and there are great beaches where you can soak it up. Surfing is a really popular activity in Agadir and your little ones can learn at one of the many surf schools. Older kids and parents can also enjoy the yoga packages that often accompany surf schools. For a little more adventure you can take day trips to the Atlas Mountains or even to Marrakech.
What makes Agadir affordable?
There are some bargains to be had with family package holidays to Agadir.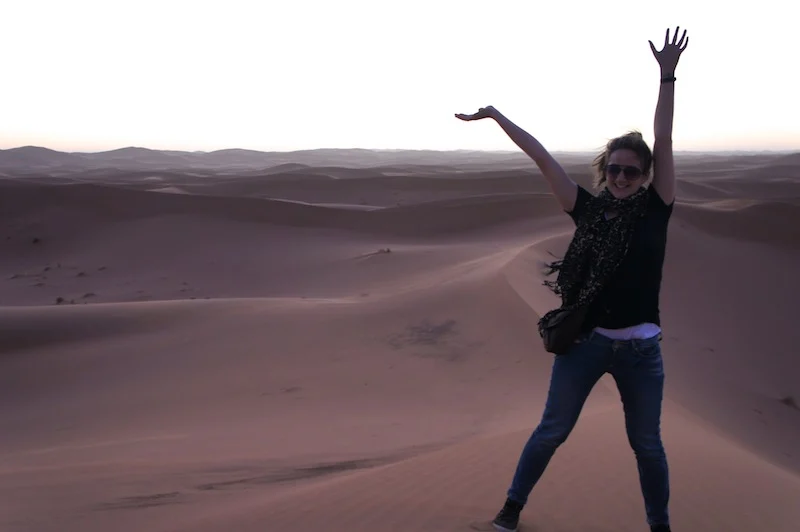 Valencia, Spain
What makes Valencia family friendly?
If you don't fancy visiting a big city like Madrid or Barcelona with kids but still want the city vibe, the culture, the restaurants, shopping, history, parks and a gorgeous beach then you can't go wrong with Valencia. When I was last in Valencia I was told that this is the city people move to from Madrid and Barcelona when they have kids, so it's not surprising there are so many activities for little ones! The city's enormous park runs for almost the whole length of the city so is a great place to run off some steam. It is also home to the futuristic 'City of Arts and Sciences' which houses a planetarium, an oceanarium and an interactive museum.
What makes Valencia affordable?
Once again, it's those cheap flights from the UK that give Valencia the affordability factor. The year-round sunshine means you can pack light so you can save even further by leaving the luggage at home.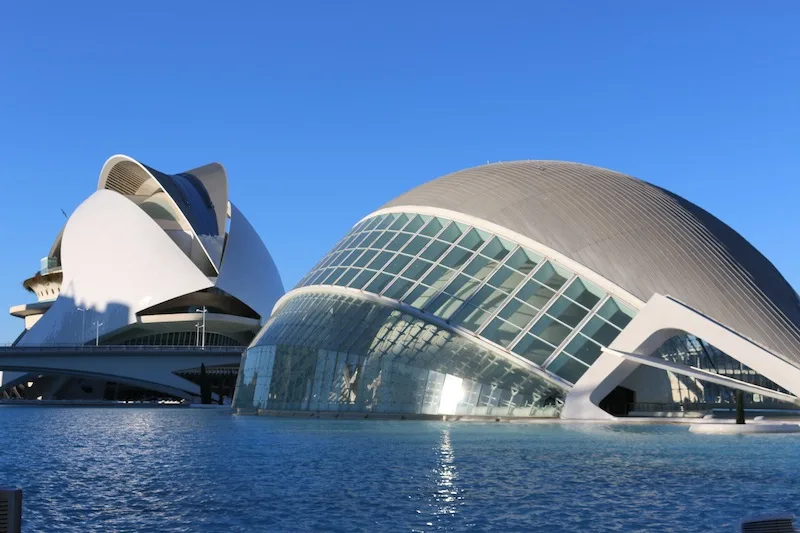 Edinburgh Fringe Festival
What makes Edinburgh Fringe Festival family friendly?
This may be more of an event than a destination but it couldn't be skipped. You wouldn't be alone in thinking that Edinburgh Fringe Festival is just for adults and you may be surprised to find out how family friendly it really is. There are Fringe shows dedicated to kids of all ages. There are daily craft workshops to get those creative juices flowing and a cute show for babies called Starcatches. And then there's the kid's dance party with real DJs spinning disco classics that promise to get little booties moving!
What makes Edinburgh Fringe Festival affordable?
Driving to Edinburgh will keep costs down for the whole family. Accommodation can be done on the cheap by staying at one of the many campsites nearby.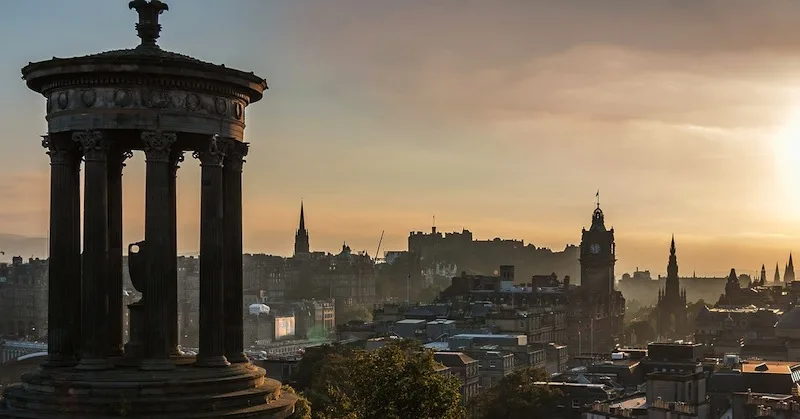 Disneyland Paris
What makes Disneyland Paris family friendly?
I don't really need to answer this one do I!? It's Disneyland Paris, it's the magical land where childhood dreams come true.
What makes Disneyland Paris affordable?
OK, now this is the important one because a trip to Disneyland Paris is usually a pricey one. But in 2017, Disneyland Paris will be celebrating its 25th anniversary so there are going to be lots of special deals to help make it a more affordable holiday. Keep a look out for free child's places and package deals. There are particularly good deals for children under the age of 7!
[one_half]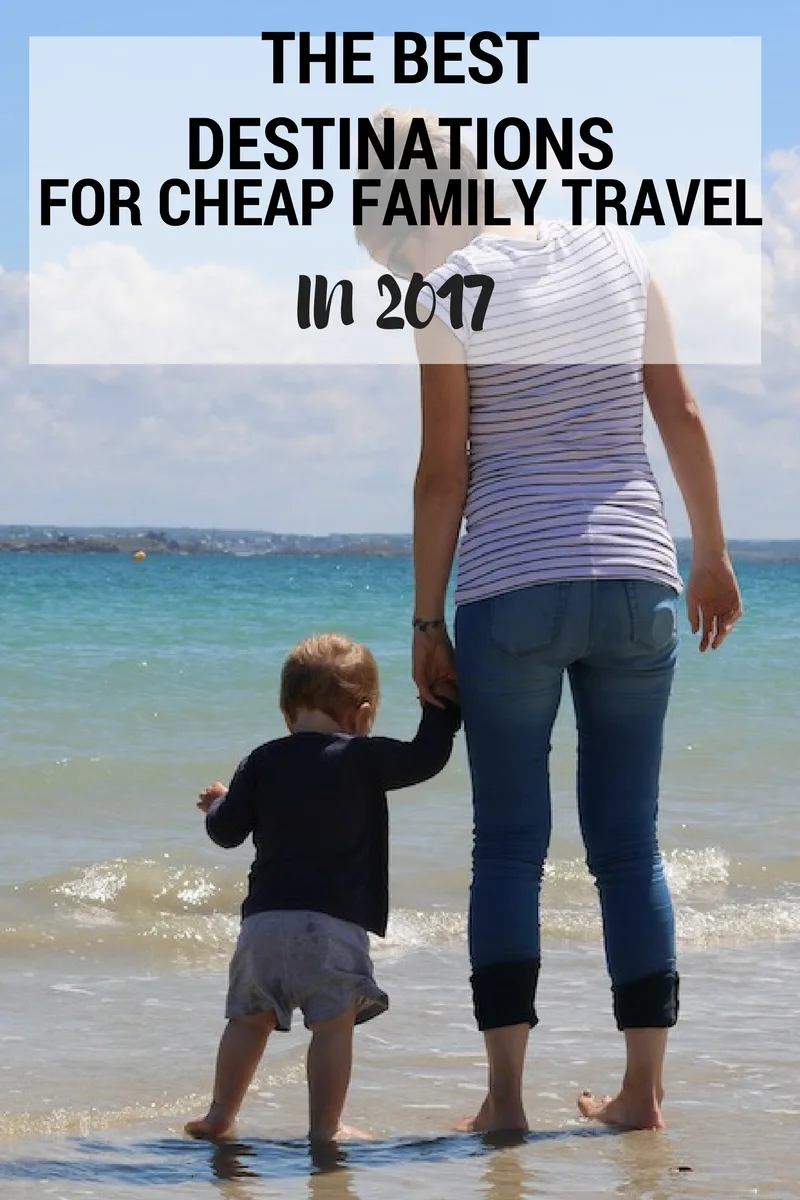 [/one_half]
There you have it. Some of the best destinations for cheap family travel in 2017. Anywhere else you'd like to add to the list?