Following on from part 1 of my Les Castels travel journal from my trip to France…
Day #5: Exploring Dinan
To say Dinan is 'charming' is the biggest understatement of the century. Dinan is another 'Harry Potter-esque' kind of place and it felt a lot like Hogsmeade (I say that like I regularly go to Hogsmeade!) The buildings were so tall and wonky they seemed unreal, like they'd been created for a film set and not for real life. The cobbled streets were lined with colourful houses that leant against each other like old friends as they propped one another up. It was beautiful and enchanting and was a pleasure just to walk down the steep hill to the water where we enjoyed a cold drink within the hustle and bustle of the enchantment.
We also came across a really nice market in Dinan where I picked up a cute little desk trinket (below).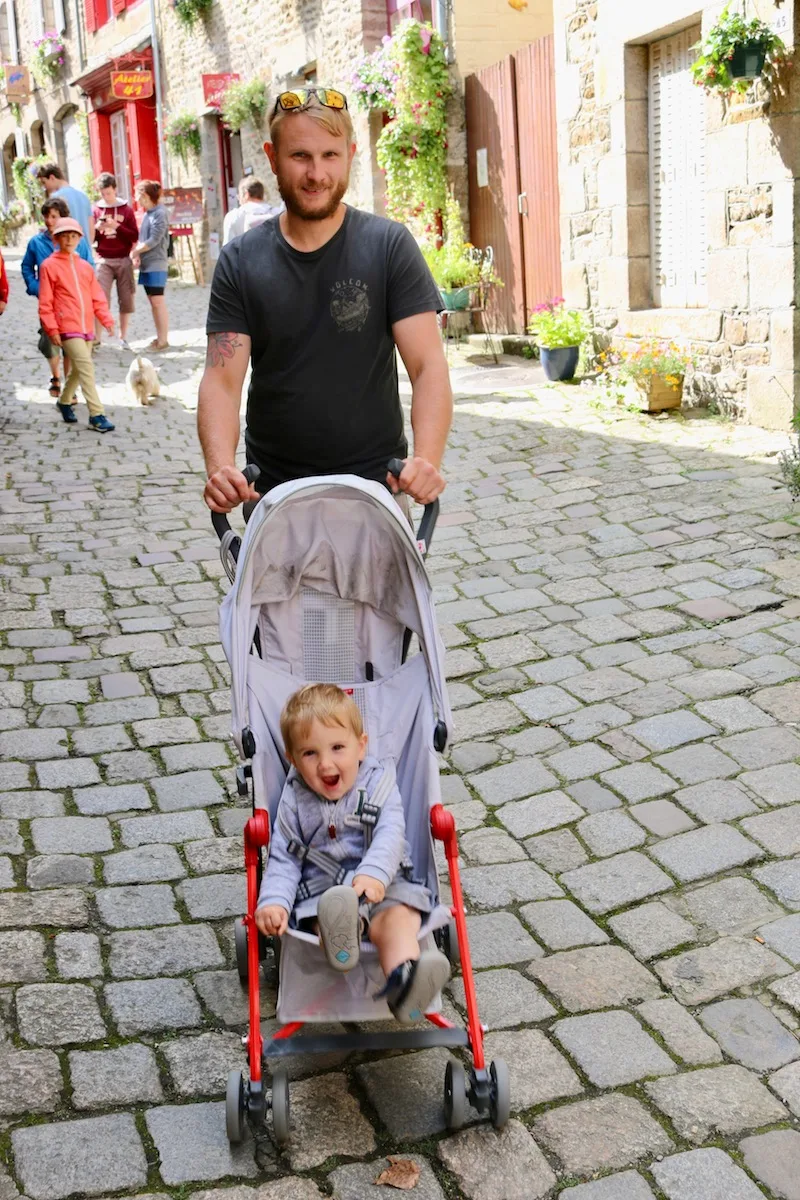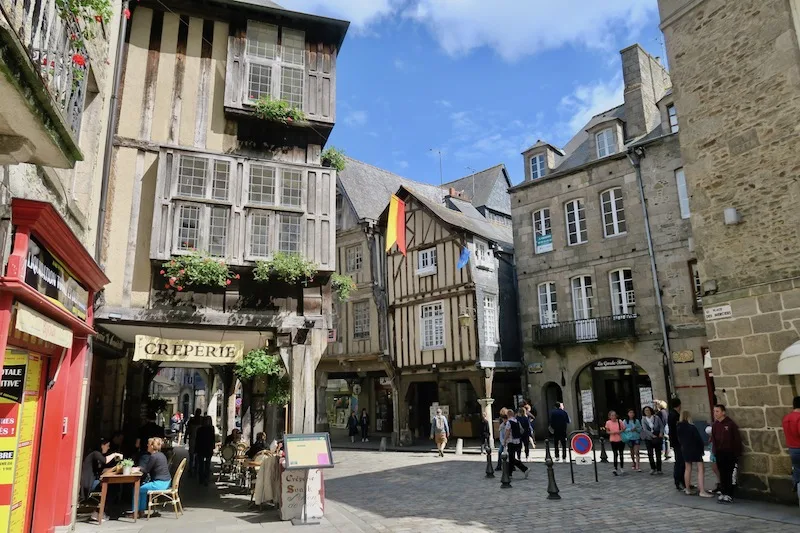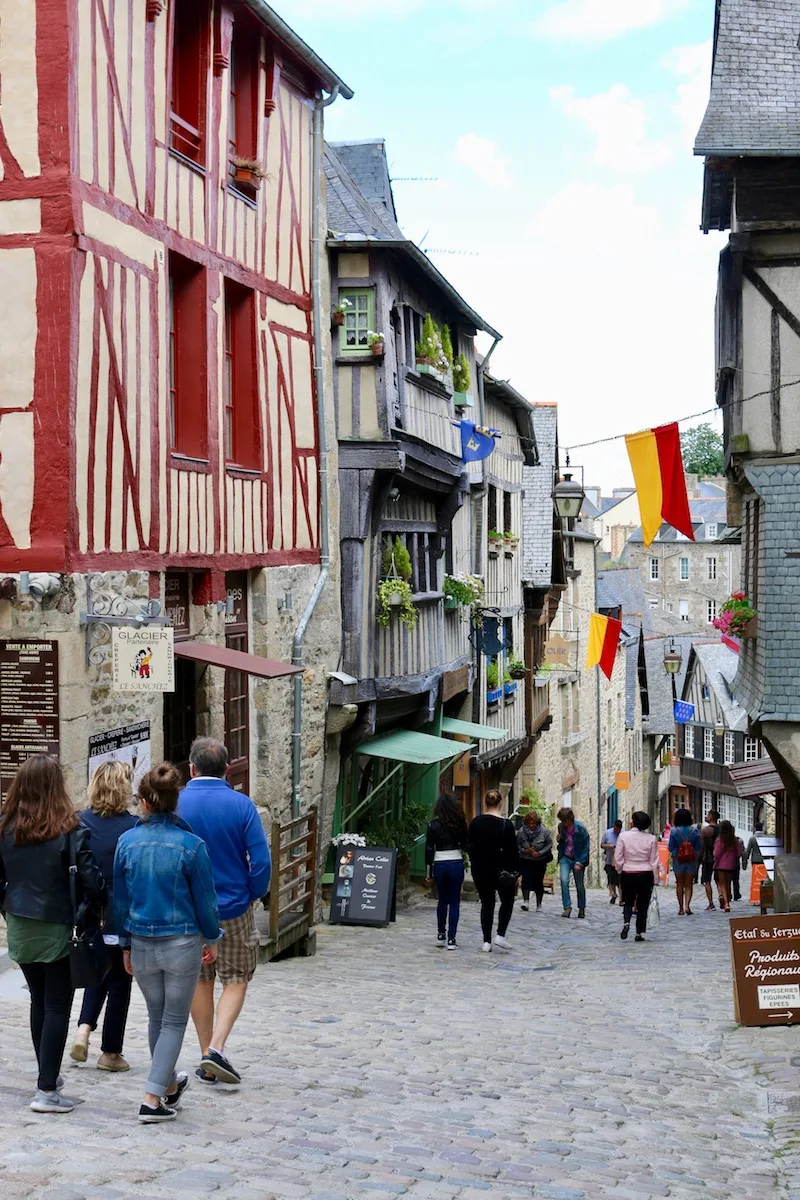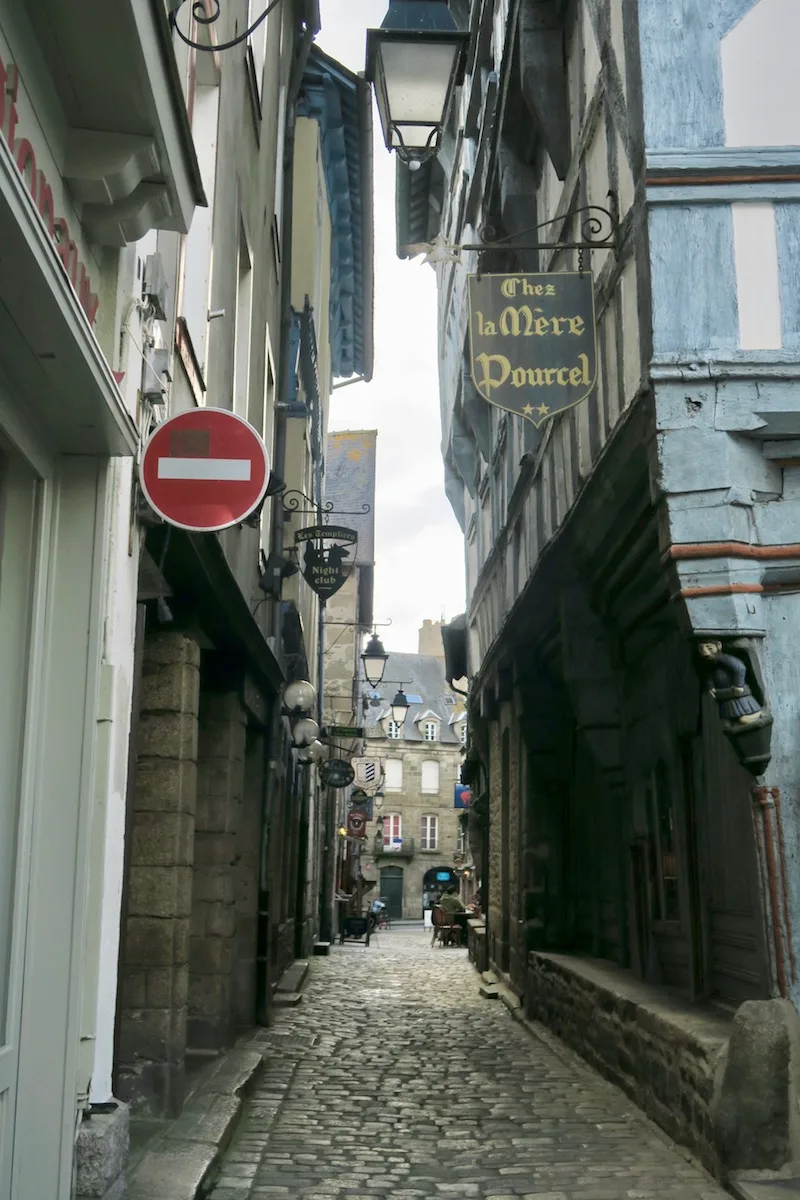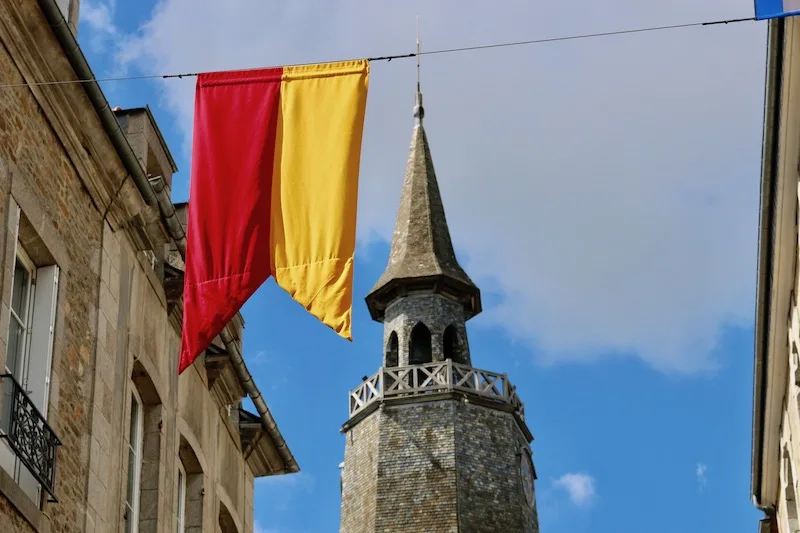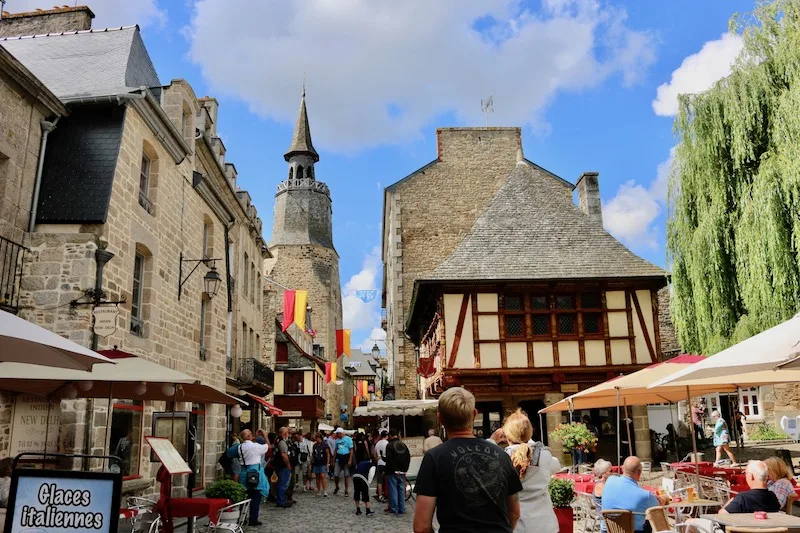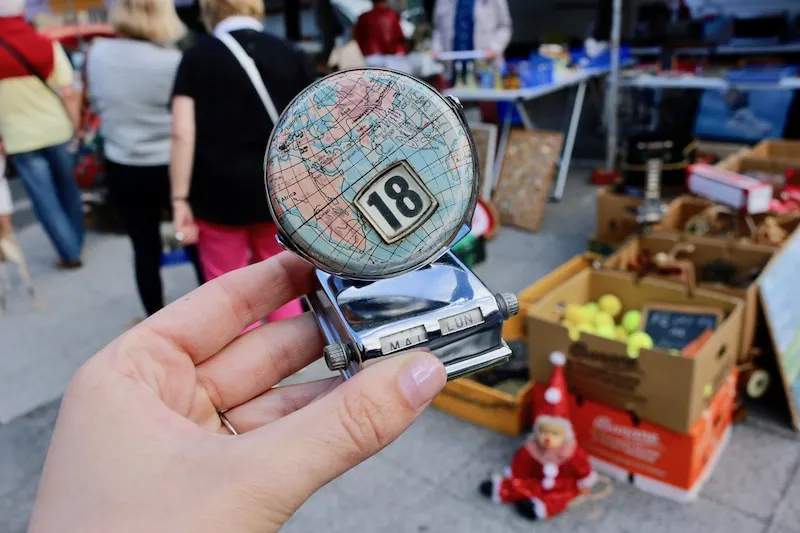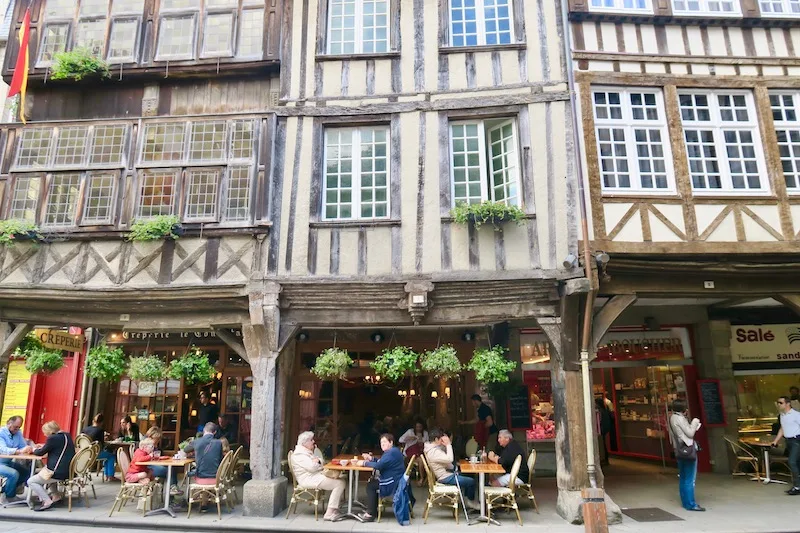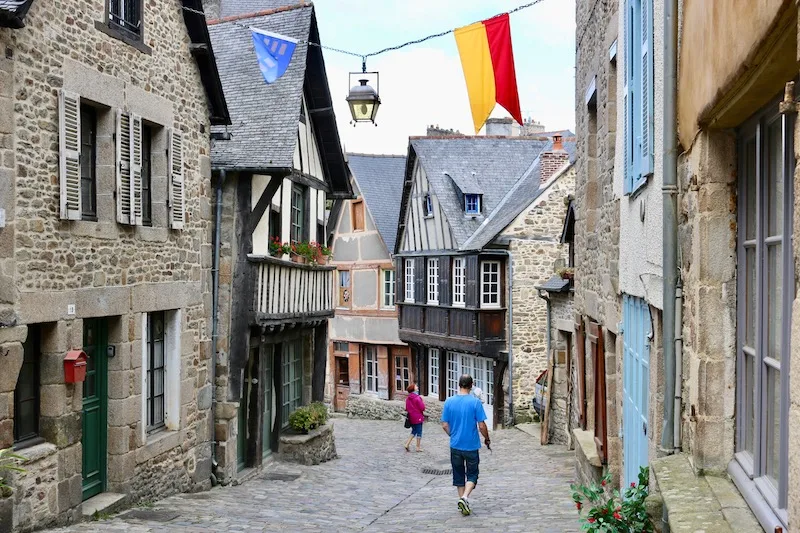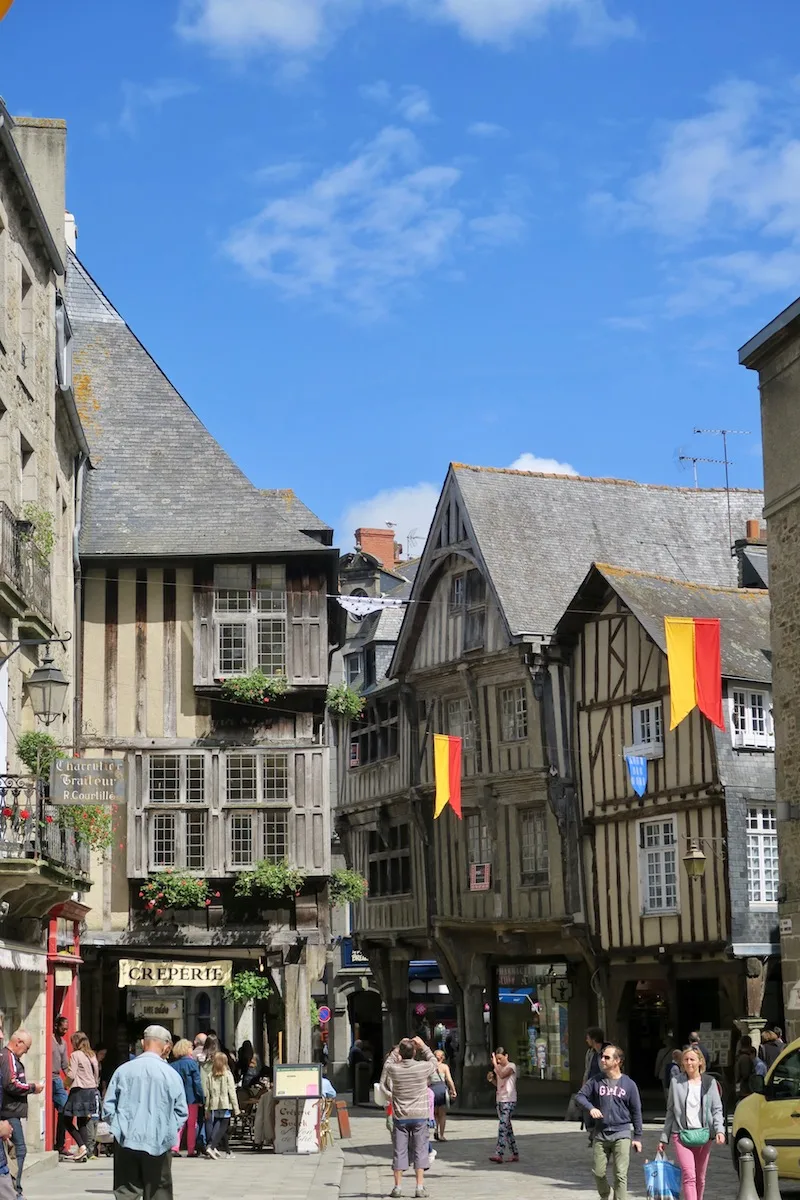 Day #6: Bike rides and arriving at Château de Galinée
It was our final day at Domaine des Ormes and I was suddenly filled with sadness at the thought of leaving. We were just getting settled and had fallen in love with this place and we didn't want to leave!
After another breakfast of pastries and fresh bread we jumped on our bikes for another tour of the grounds – trying to soak up every gorgeous sight, every amazing treehouse and every giggle from George as he bounced along in the trailer attached to Sam's bike.
We left our lovely chalet and even then we didn't want to leave so we drove our car into the car park and had our final lunch at Domaine des Ormes.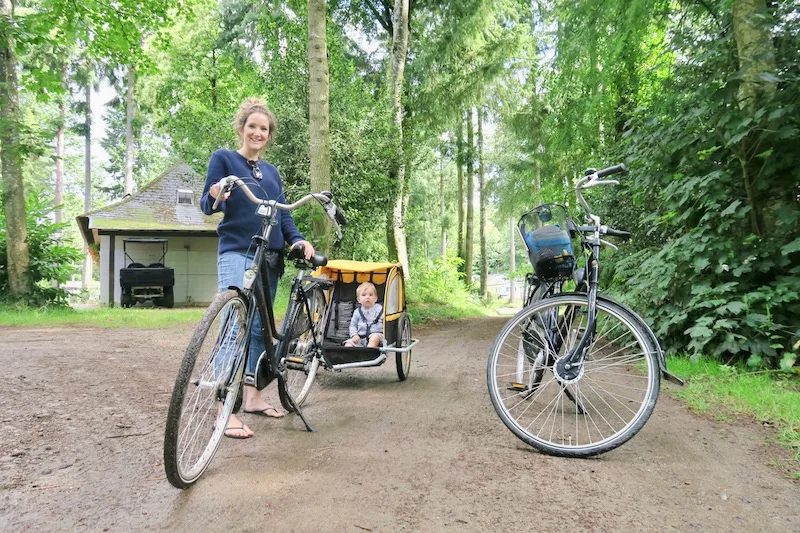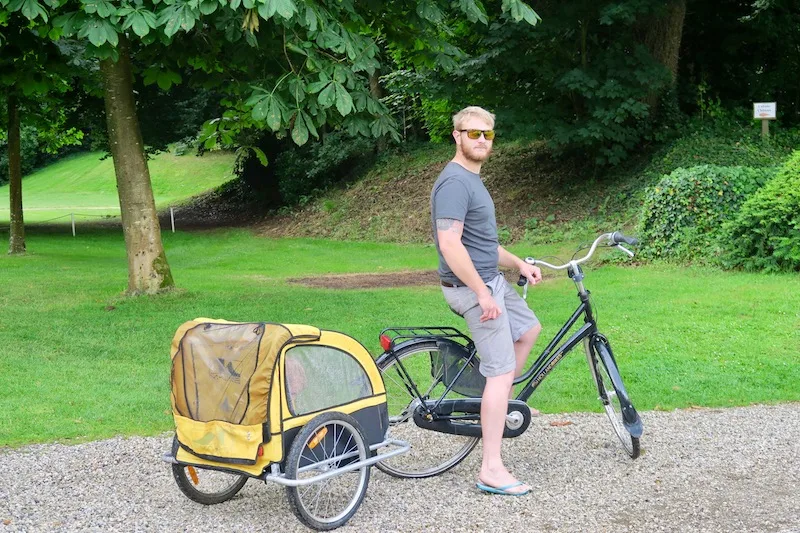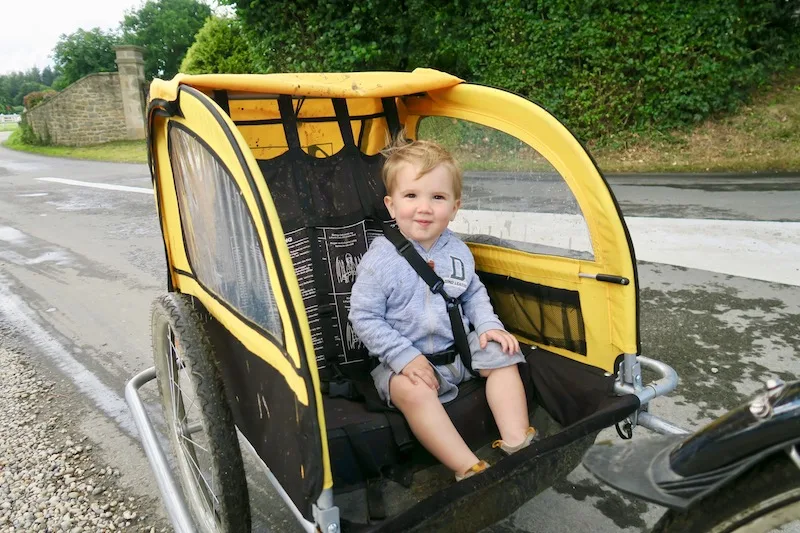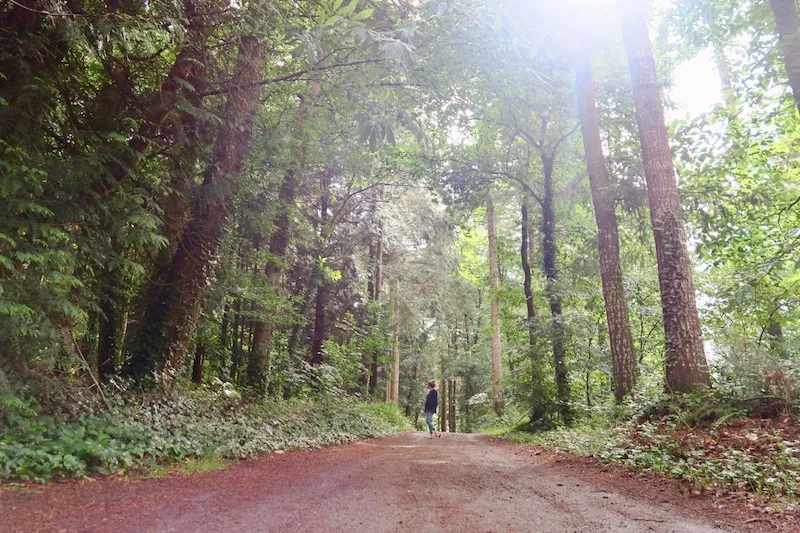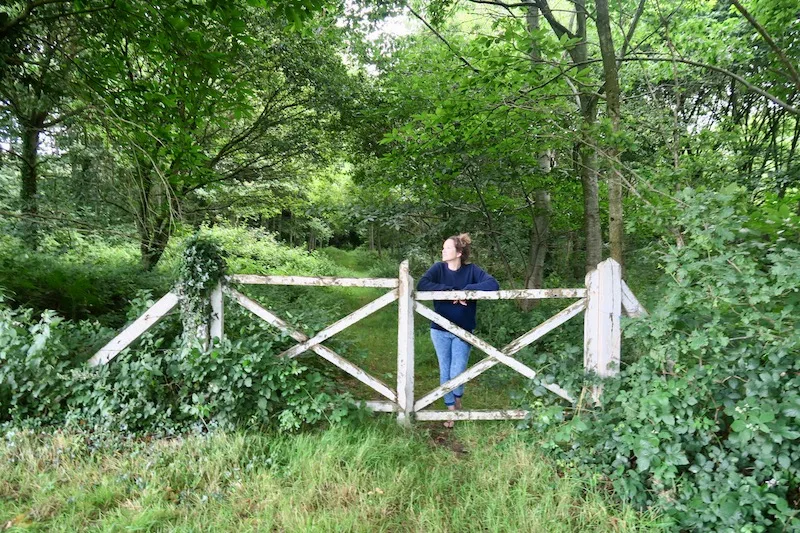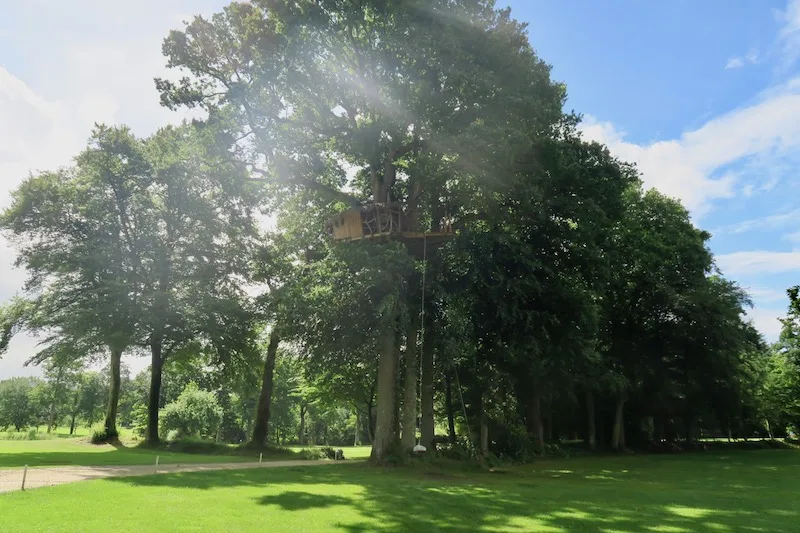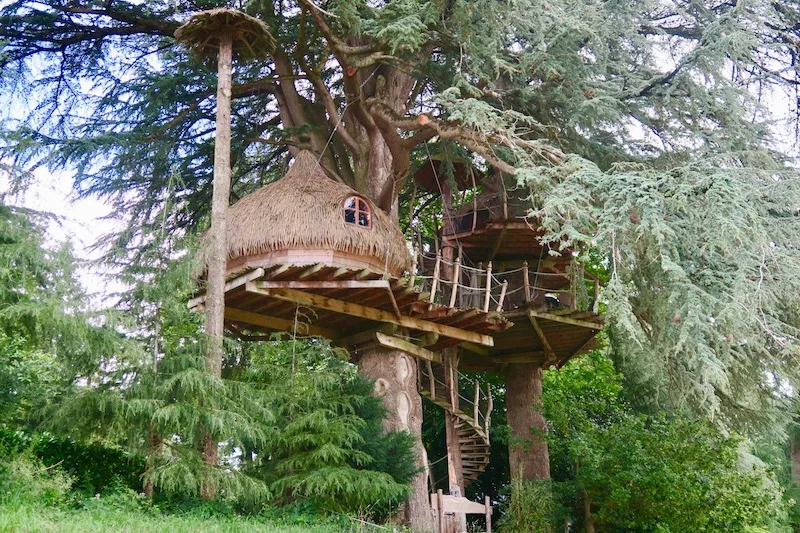 Thankfully, there was no need to be so sad about leaving because our next campsite was equally beautiful.
Our third and final Les Castels campsite was Château de Galinée, a 5* campsite in North Brittany close to the seaside resort of Saint-Cast-le-Guildo. Château de Galinée was similar to our first campsite at Château de Lez Eaux. It was smaller and quieter than Domaine des Ormes but still had two brilliant swimming pools, a play area, a great restaurant and a takeaway café and really pretty gardens. It was perfect to start and end our holiday with the relaxing campsites and have the busy and bustling one in the middle.
Our chalet at Château de Galinée was the nicest and newest of the whole trip. It was really modern and sleek and, while it was more than big enough for the three of us, it has loads of fancy space saving features that would come in handy for a larger family staying for a week or two. Another bonus at this site was the bouncy castle. There were actually two bouncy castles permanently erected and George was very happy bouncing away (and tiring himself out!) for hours.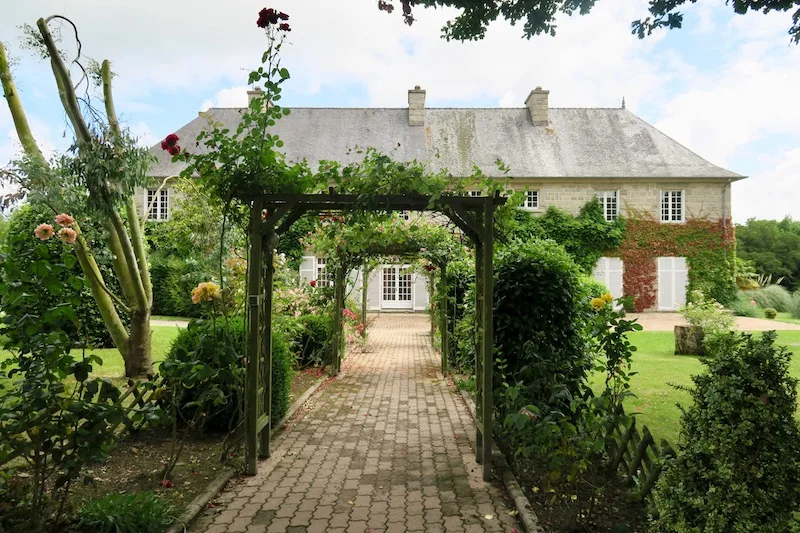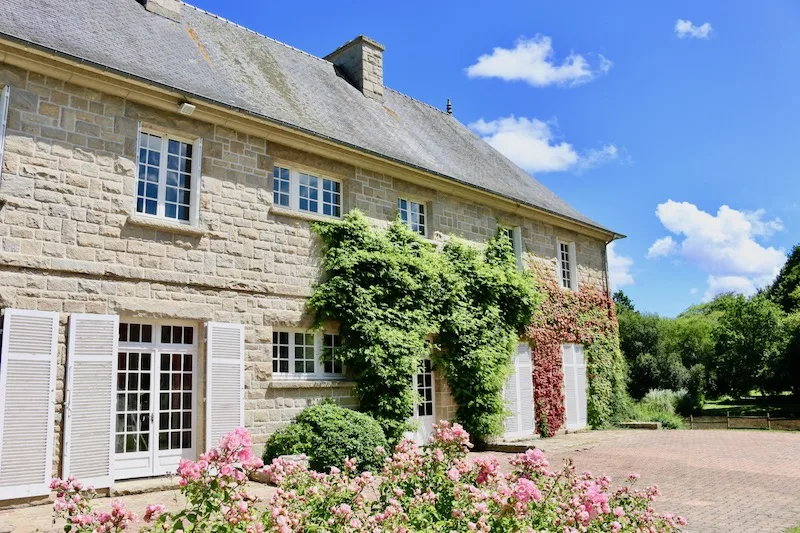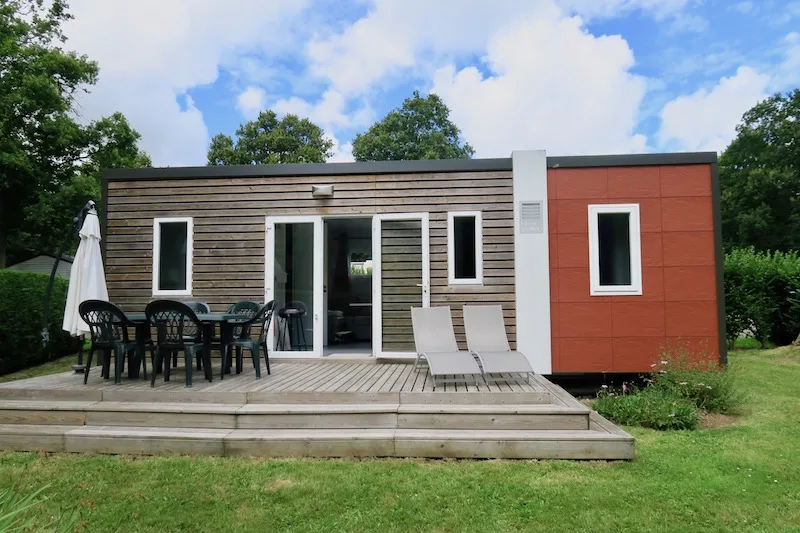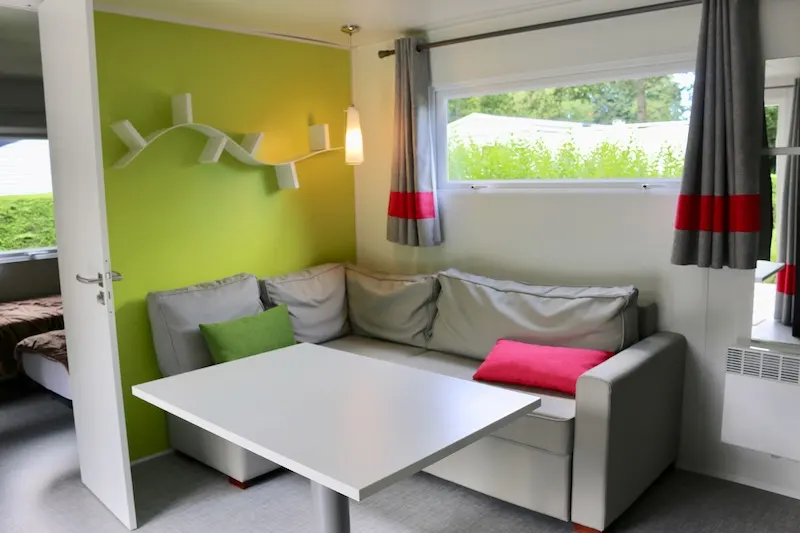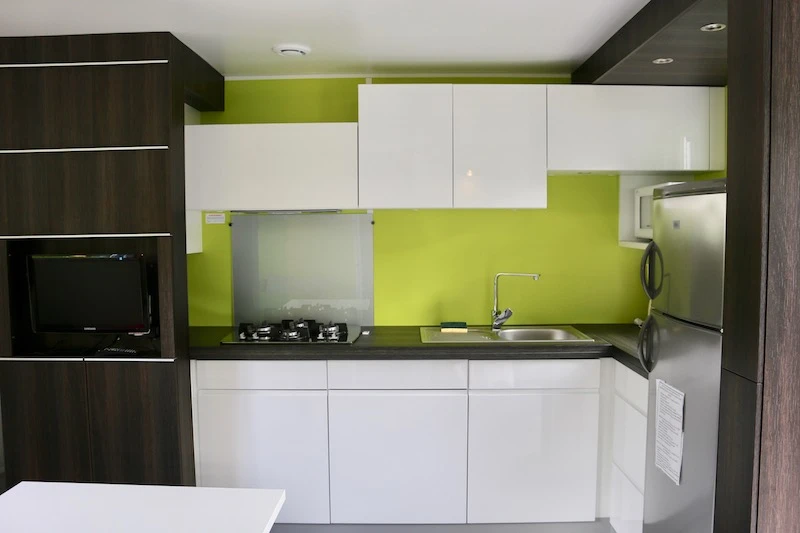 Day 7: Saint-Cast-le-Guildo
Our final full day in France turned out to be the most photogenic day of all as we stumbled upon the most incredible beach at Saint-Cast-le-Guildo. There had been some information in our chalet about visiting the nearby beaches but we had no idea they would be this beautiful. That powdery soft, white sand was the stuff of dreams and the bright blue water was mesmerising. I didn't even know there were beaches in this area of France that were so gorgeous!
And the best thing was that they were really quiet and weren't crowded with tourists. George was free to run along the beach and splash in the water and it was magical to watch him properly do this for the first time.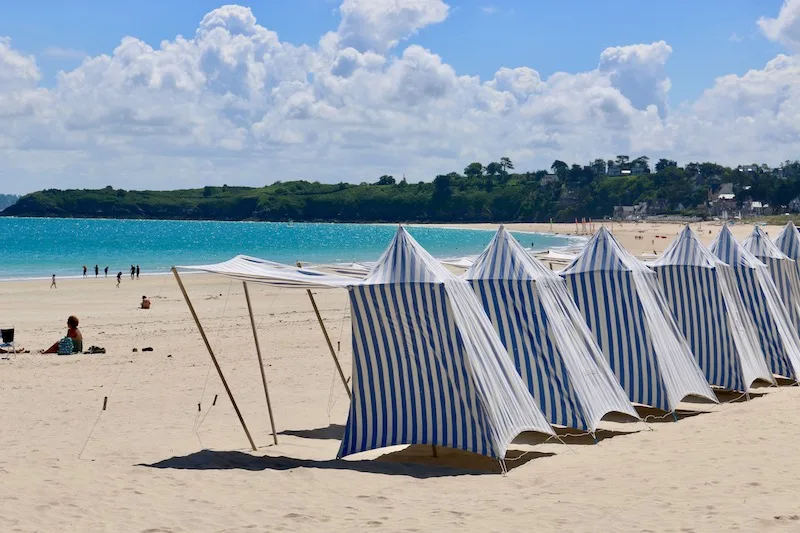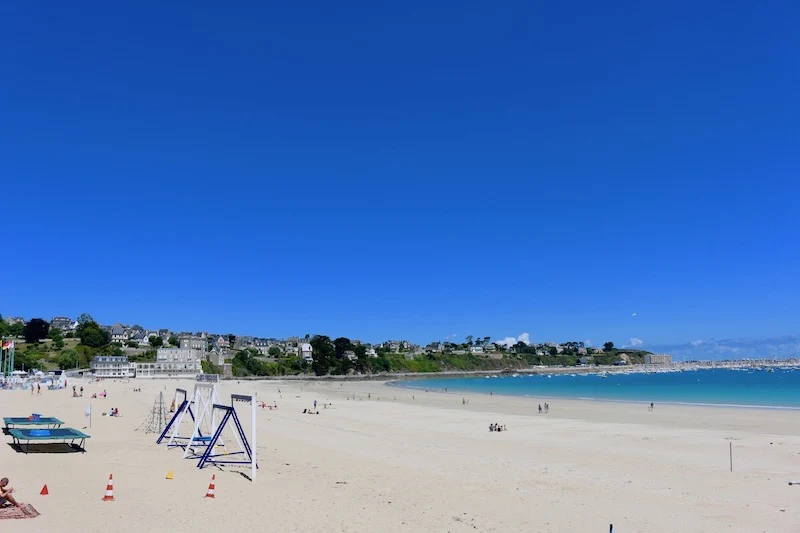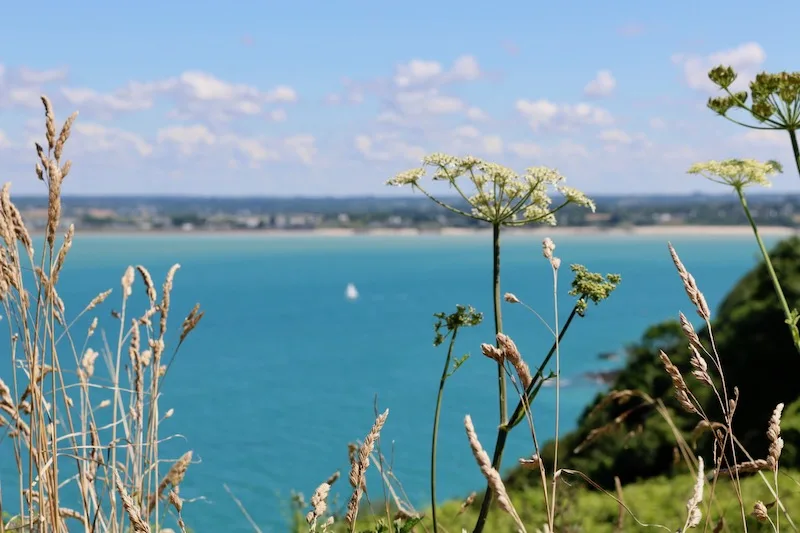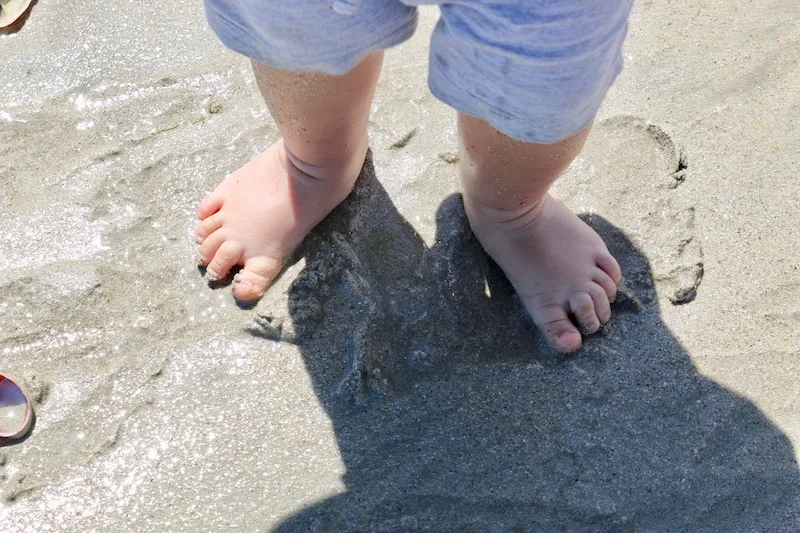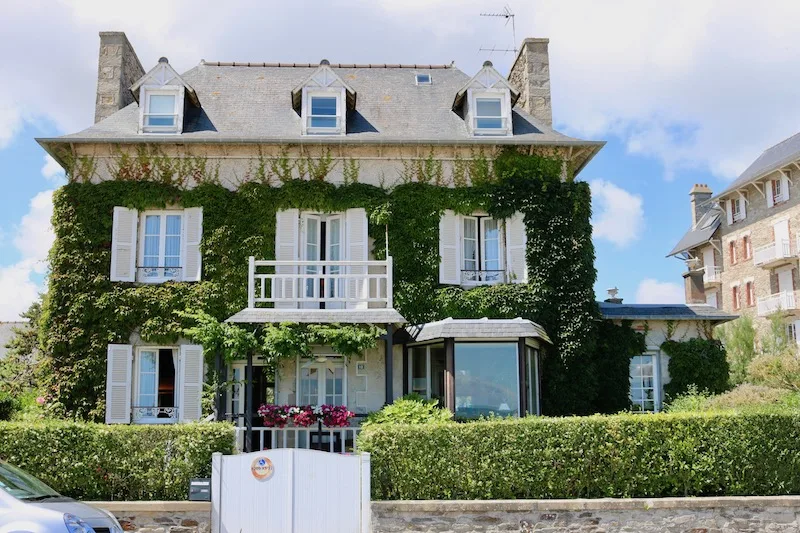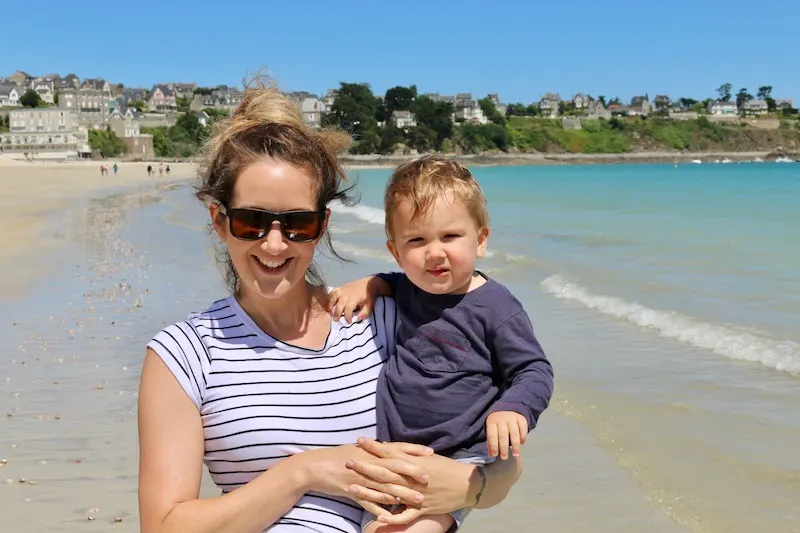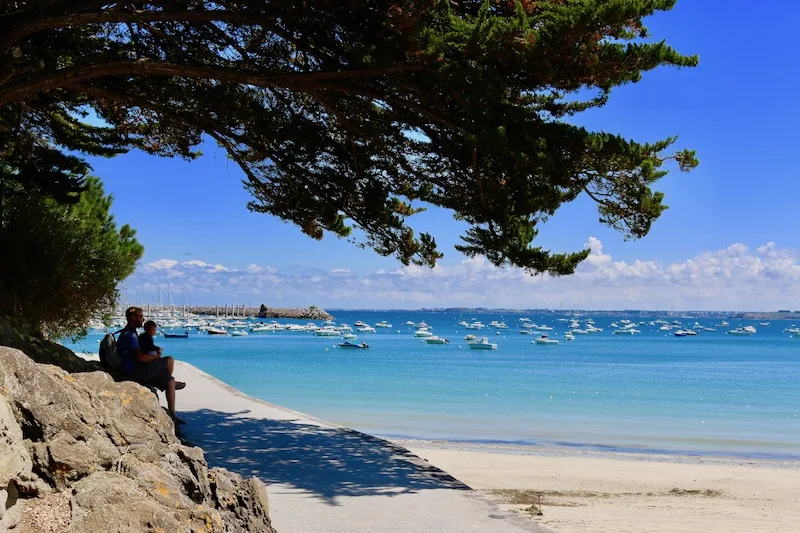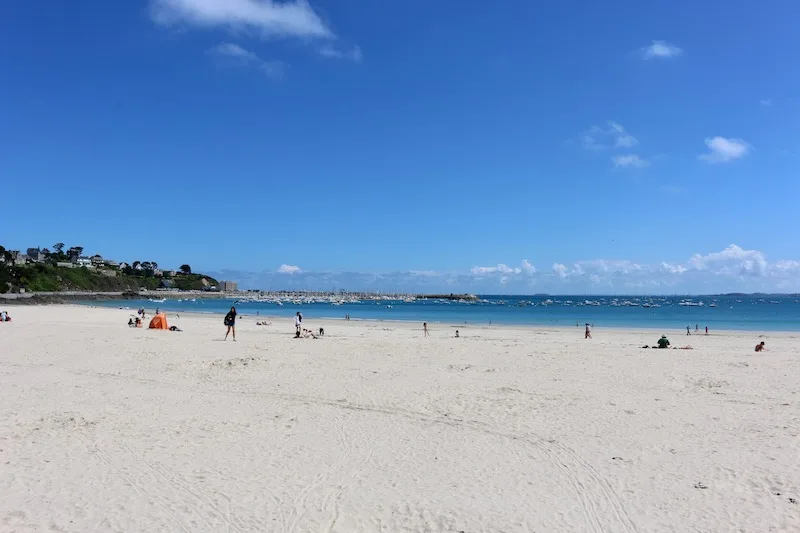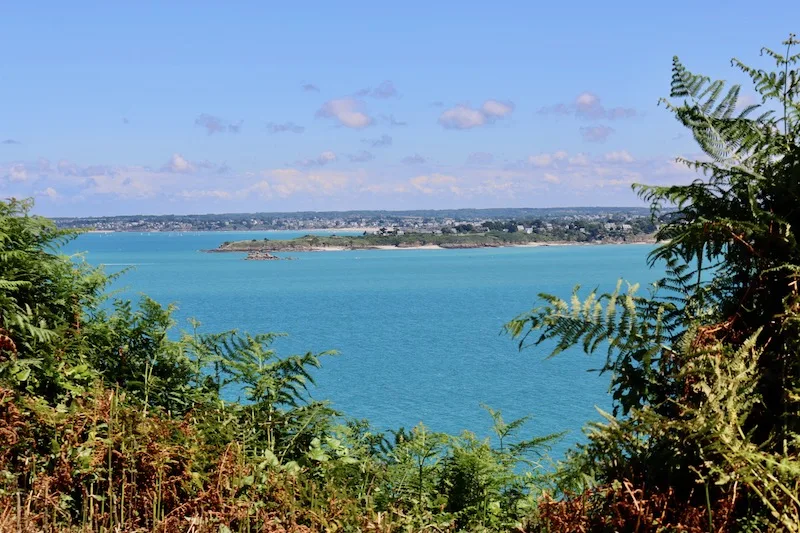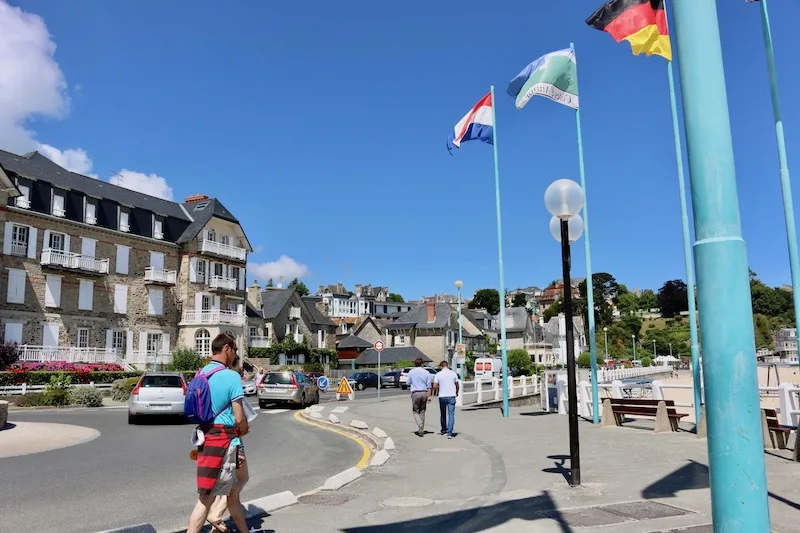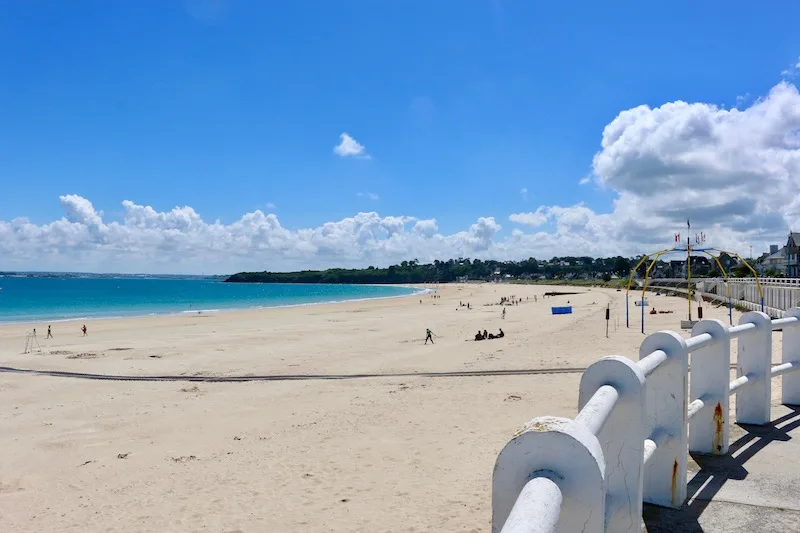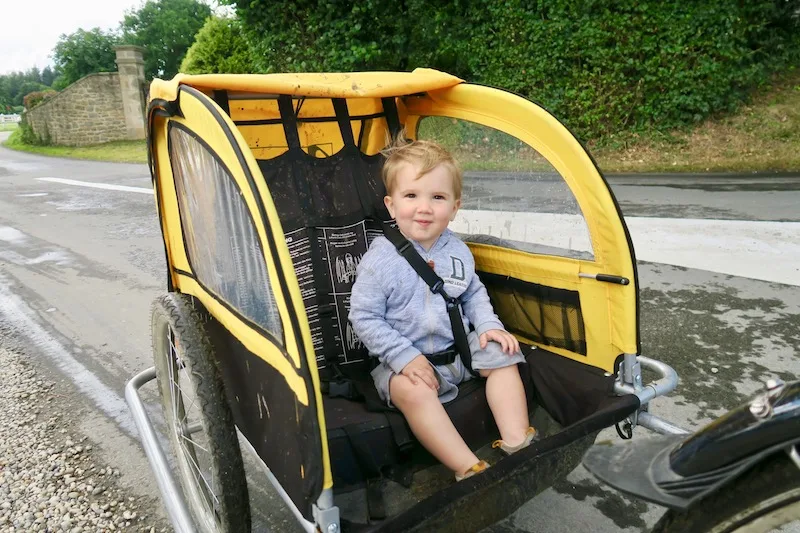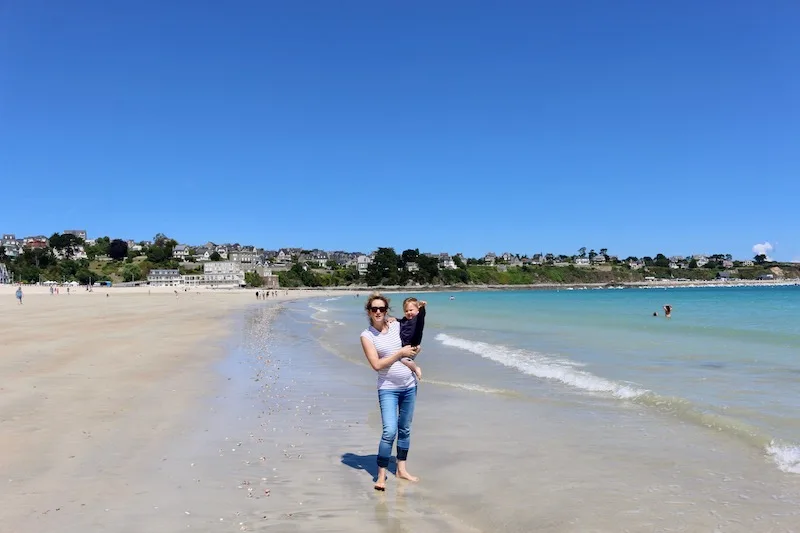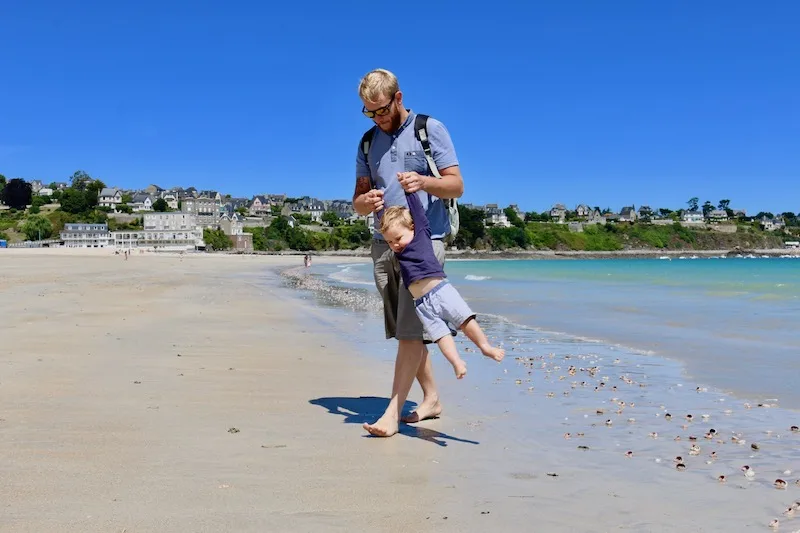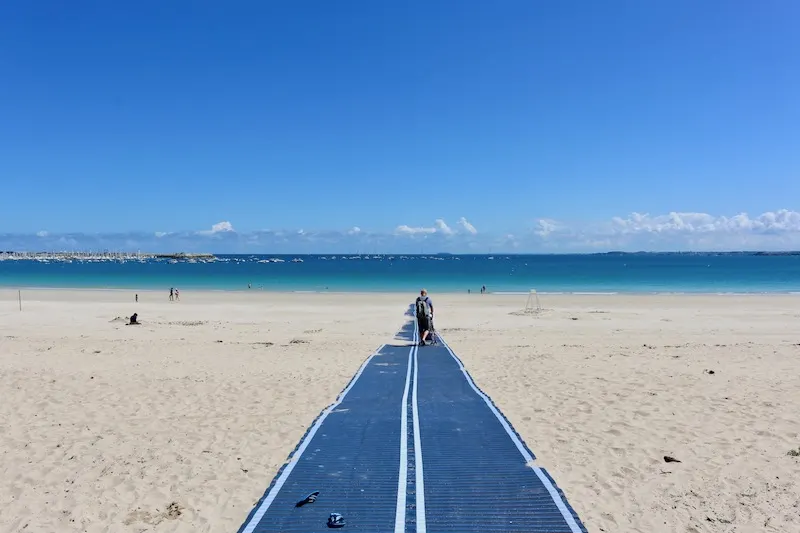 Day 8: Travelling home
We left Château de Galinée with heavy hearts as we could have happily stayed for another week. I've tried to think of one main highlight from our holiday to France but there really wasn't just one, the whole experience was brilliant. The highlight was really the huge variety of things we were able to do – and if George was older there would be even more things to add to the list.
Within the campsites there was no shortage of activities but we had just as much fun relaxing in our hot tub as we did exploring the campsite.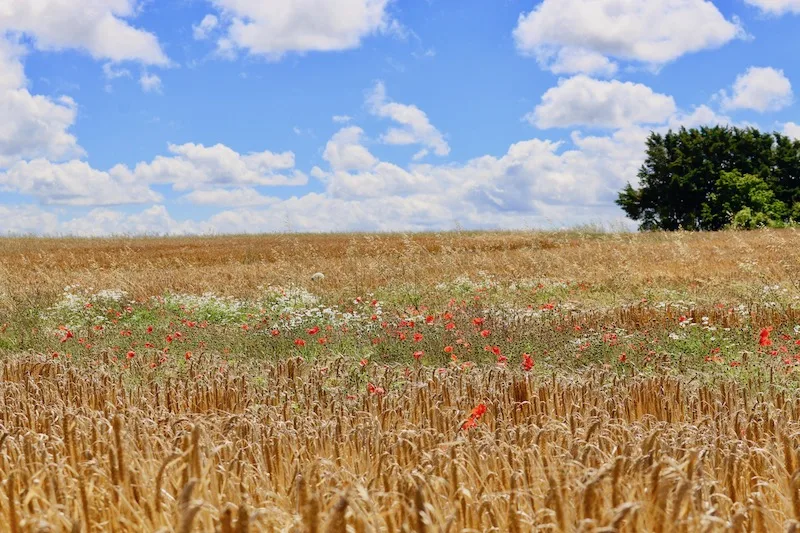 I really loved road tripping in France and all the different places we saw. There aren't many destinations where you can spend one day in a historical city, another on a white sand beach, another cycling through the stunning countryside and another at an incredible abbey perched at the top of an island like something from a fairytale.
The sheer variety of things we did made it feel like five different holidays and it felt like we were away for much longer than a week. We were constantly busy but as we did everything at our own pace we also felt relaxed – something that doesn't happen very often when you have a toddler around!
Staying at Les Castels sites were perfect with a toddler as he was free to roam and run and make as much noise as he liked. He didn't have the opportunity to make the most of the activities available to older children but I already know that I'd love to go back when he's bigger.