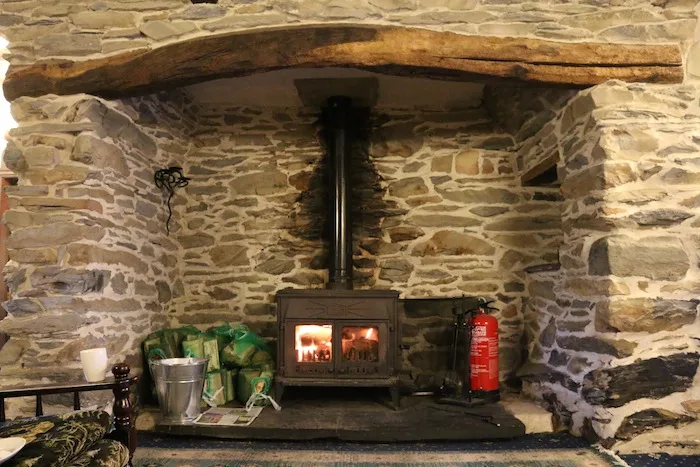 I took this photo as I toasted my toes against a roaring log-burning fire.* I had a glass of red by my side and I was about to press play on a DVD. I'd just eaten an enormous Welsh oggie followed by homemade toffee cupcakes I'd picked up from the local bakery. We'd eaten on our veranda looking out over the Welsh valleys and watched the sun sink into the hills.
(*I know it's summer but, come on, when you have a log burner you HAVE to light it!)
George was asleep upstairs and Sam was dangerously close to falling asleep by my side. Finally, I sat back and relaxed.
I travel a lot but I'm always busy while I'm away. I like to see and do as much as I possibly can so I end up rushing around ticking things off my list. The one thing I never seem to do is and relax.
Last week I was staying in this enormous villa in Llangollen with Villas.com.
It's not far from my home but it's just far enough and remote enough to feel like a million miles away. Finally, it was time to chill out and I've figured out the perfect recipe for a relaxing holiday.
Start by travelling somewhere that isn't too far from home
We all love travelling to far-flung, exotic locations but the cost, the flight and the extra time it takes to travel can all add to the stress. Keep it nice and simple and opt for a staycation.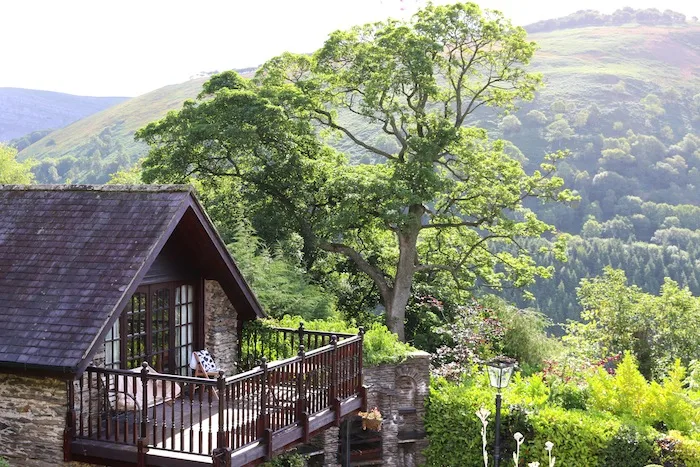 Opt for a tranquil location with plenty to do
'Plenty to do' might not sound so relaxing but there's nothing more stressful than being stuck on holiday and bored out of your mind. Find somewhere with enough activities to keep everyone entertained so you don't drive each other up the wall. You might not choose to do any of these activities but it's always good to have a backup plan!
Add a roomy villa or apartment big enough room for everyone
Villas are much more relaxing than hotels because you have plenty of space to spread out and make yourselves at home. A villa with a log burner adds an extra dash of cosy relaxation.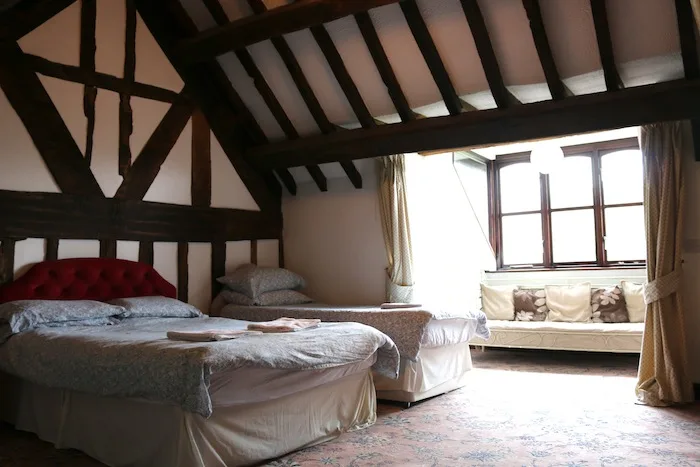 Head into the nearest town to stock up on supplies
I'm talking beer, wine and tasty treats. Llangollen is amazing because there are so many bakeries and local food stores selling pies and cakes.
Leave your laptop at home
You can't really relax when you know you could be 'working for a quick half hour'. It's never half an hour, is it? Bring your smartphone though, it is the 21st century after all.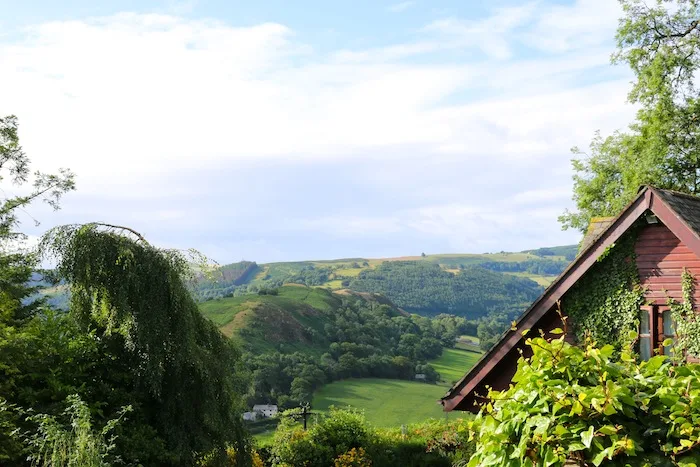 Ignore the clock
Ignore what time it is and go to bed when you're tired. Get up when you wake up, eat when you're hungry.
Do this more often!
As we left out villa and drove away from our perfect spot in the Welsh valleys, we asked ourselves, 'Why don't we do this more often!?'
We vowed to take more mini-breaks and last minute trips close to home. Just book a villa, pack up the car and leave all your worries at home, even if it's just for a long-weekend.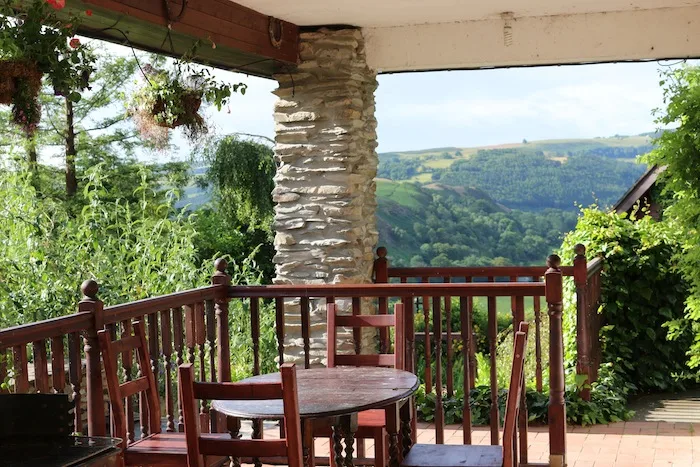 What do you think are the perfect ingredients for a relaxing holiday?