Sure, anyone can go to Cornwall or Devon surfing. But what's the fun in following the beaten track? If you've a bit more grit to your grin and a tad more industry to your spirit, then about-turn on your kitten heels, my friend. Saltburn by the Sea, Cleveland, is riding a new wave of surfing chic and is listed in the top 10 places to surf in the UK. So I went to check it out.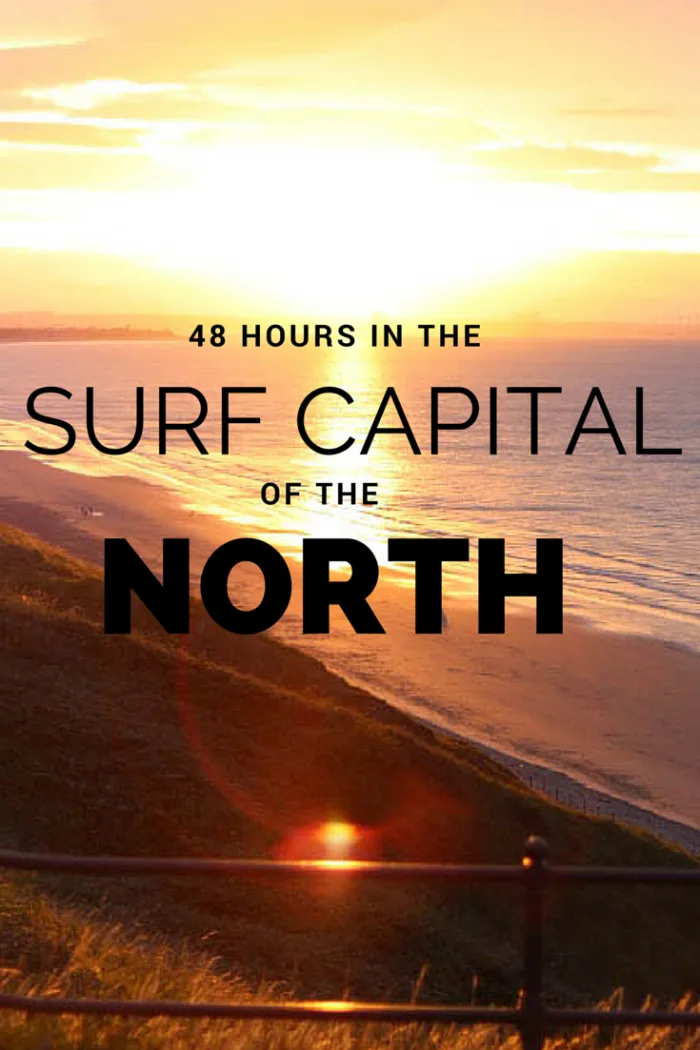 The drive the night before had been epic: 6 hours of motorways from rural Gloucestershire. Needless to say, I was a tad bleary-eyed on my first morning in Saltburn-by-the-Sea, but ready to get a wetsuit on and let the North sea shake me awake.
Then the call came. There's no surf. It's glass-flat. The lesson's cancelled.
I was due to enjoy a day's surfing with Saltburn Surf School, but Mother Nature threw in a curve ball at the last minute. 25mph winds were wiping Saltburn's beach level, leaving the sea as calm as a millpond. Even a 1ft swell wasn't likely.
Bummer, man.
I guess that's the trouble with surfing – unpredictable. Which meant Plan B kicked into action: 'if in doubt, paddle out', as surfers say. Or, in other words: 'explore, dude. Explore.'
So I headed into Saltburn and discovered a charming Victorian town that's a swell place to chill, even when the surf won't come out to play. Here's what to do with 48 hours in Saltburn…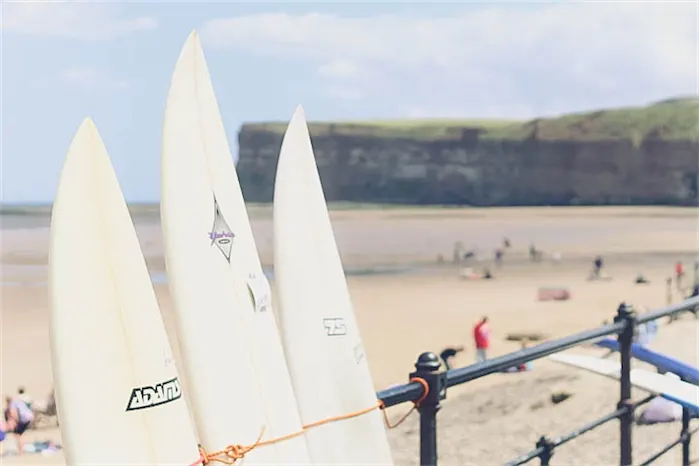 ---
Saturday
Morning Spend the morning down on Saltburn's incredible beach. Quieter than Fistral or Croyde, Saltburn boasts eight miles of golden sands, fossil-rich rock pools, dramatic headlands, and smuggles' coves.
Once there, you can easily see why it's a surf hotspot – its crescent shape produces challenging waves for pros and the perfect curls for rookies. Plus, there are exceptionally clean and well-kitted out public showers and changing rooms on the promenade.
Laze on the sands a while, paddle if you want (the water quality isn't bad at all) then swap the beach for Saltburn Grade-II listed pier. It's the most northerly Victorian pier in the UK, running 680ft into the sea – a veritable pierette compared to the early 1800s when it extended some 1,400ft.
Whilst on the pier, be sure to check out Saltburn's infamous Yarn Bomber creations. These knitty masterpieces appear overnight and no-one know who's behind them. Made me want to jump-er for joy.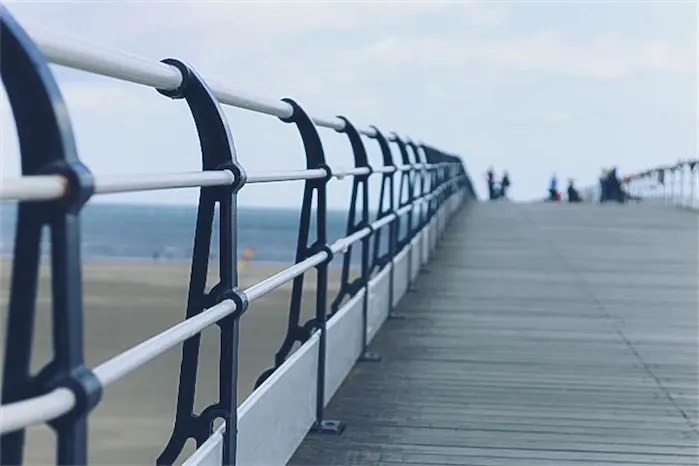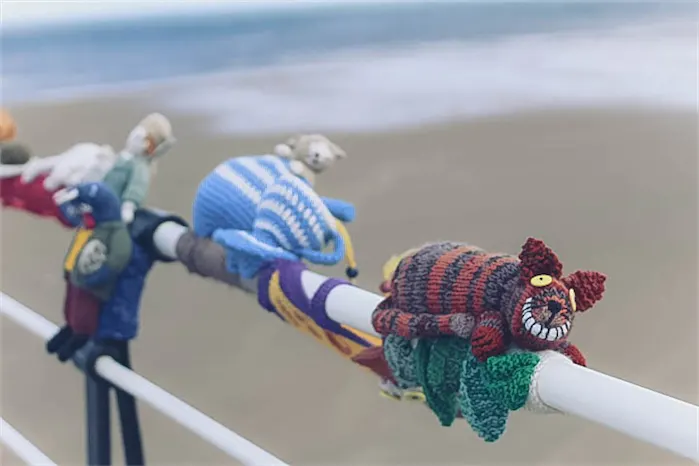 Lunchtime Head up from the beach to the promenade and into Surf's Up Coffee Shop and Ice-cream parlour.
It's west-coast surf chic with a beach boys twist. Order a knickerbocker glory, for the complete retro experience, and slide into one of the Cadillac-style booths to slurp it. (I chose a Yorkshire brew instead; but then I am part OAP.)
Grab a bite to eat in Surf's Up (paninis, butties, jackets abound), or head two along to the Seaview Restaurant, which lays claims to the best fish and chips in the town. If the queue is out the door, which it was during my visit, choose the Seaview's Takeaway option.
And if this queue reaches the beach, which it did on my visit, give up and scoot along to Cat Nab Fish Bar where I enjoyed the best portion of cheesy chips known to man.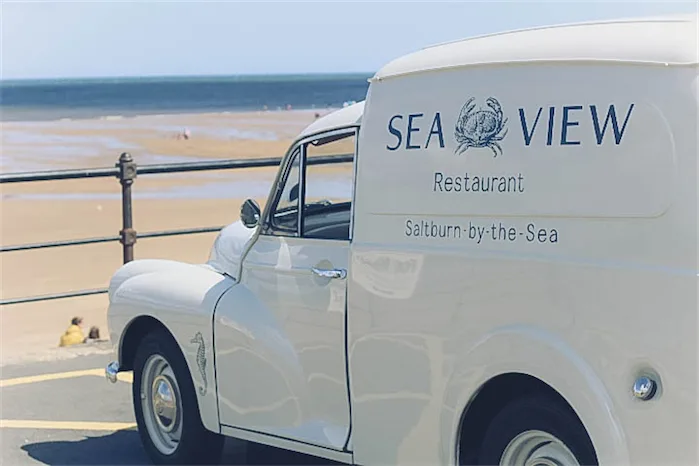 Afternoon Grab your second wave, climb aboard Saltburn's famous funicular – Britain's oldest remaining water-balance cliff lift. Opened in 1884, it was built to carry people from the main town, perched on steep cliff, to the promenade and beach below.
It's a remarkable piece of Victorian engineering: the two carriages run on parallel tracks up the cliff. Each carriage is fitted with a water tank. Once the top carriage tank overfills, it slowly sinks down the track sending the waiting carriage upwards where the process is repeated.
Shell out £1 to the friendly volunteers and watch an elegant carriage chug down the track towards you.
Once inside, it's like sitting in a Victorian jewellery box; the stained-glass fogging the air with colour. The views on the way up are spine-tingling. But be quick with your camera, the whole journey takes under a minute.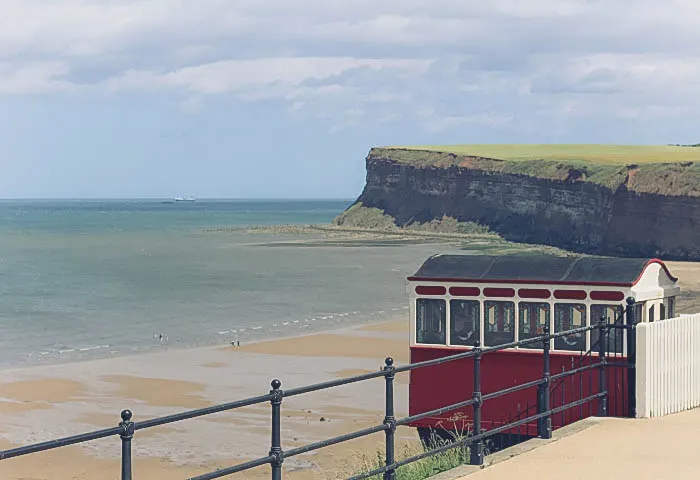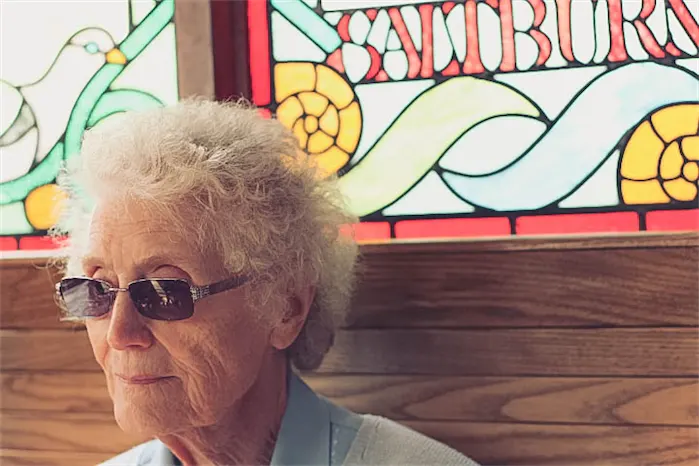 Evening The evening is best served at Rapps Café on Milton Street, according to my local source. Follow the in-crowd and head there for stone-baked pizza and cocktails.
Like the rest of Saltburn, Rapps Café comes with a delicious slice of history. Story has it that during the Second World War, Rapps was the only place in Saltburn allowed to have the fire burning to keep the home guard warm.
This le famille spirit endures today and the place has a laid-back vibe that's ideal for surf chicks or dudes.
Surf chick tip: Before rocking up at Saltburn for surf, or anywhere for that matter, make like a pro and swing by magicseaweed.com Here you'll be able to check the surf conditions before hitting the road.
---
Sunday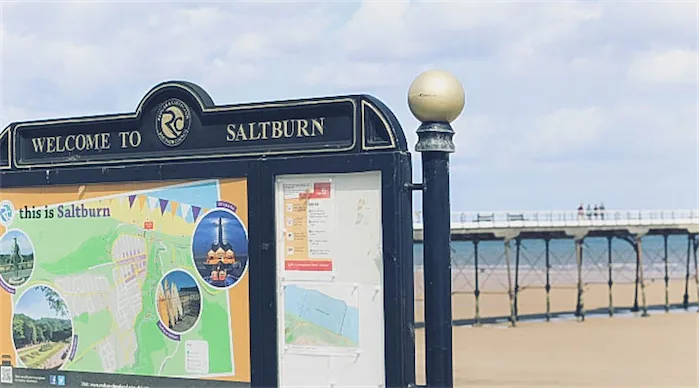 Morning Rise and shine with a visit to one of Saltburn's best surf shops – Drift. If you're a fledging, ask for Richie Mitchell, the resident surf coach, and book one of his lessons with Drift's sister company, Flow Surf School. A full day w/e package, including hire in the afternoon costs £50pp.
If you're pro, you can hire your equipment with Drift. In fact, Glenn the co-owner, is a world-class board shaper who can answer all board queries. You can pick up one of his handmade Visionary Surfboards here. Drift also has a sweet choice of surf clobber that can help you look the part: hoodies, tees, caps – that kinda thing. Open 11am – 5pm on w/e.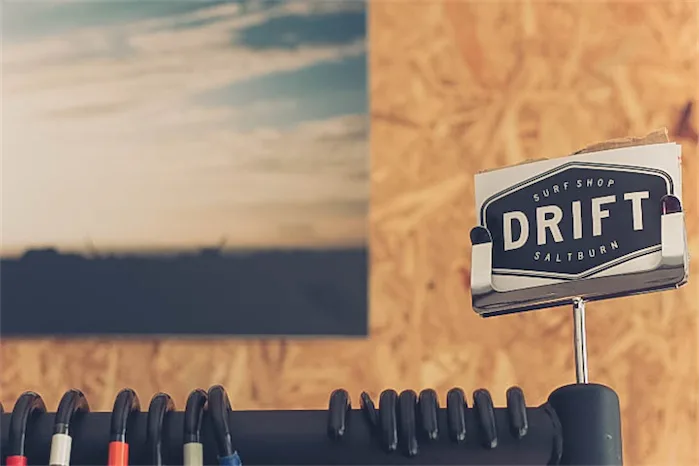 Lunchtime Sashay over to the Yorkshire Pie and Mash Shop on Pearl Street. It's a Saltburn gem. Profuse with 1940s: the menu is presented in a ration book, the music is bygone, the plates and cups are vintage enamel, and the food – wow! Wholesome, homemade, this is proper pie heaven.
Every inch of this place is crusted with Yorkshire pride – in fact, I loved it so much, I made it my Weekend Pick. Best of all, it is excellent value. My meal – chicken pie, mash, peas and gravy, washed down with Victorian lemonade and followed by a proper Yorkshire brew – cost just £11.95.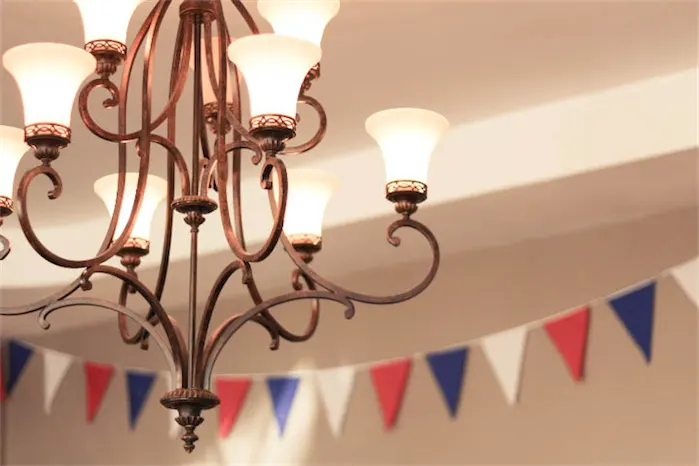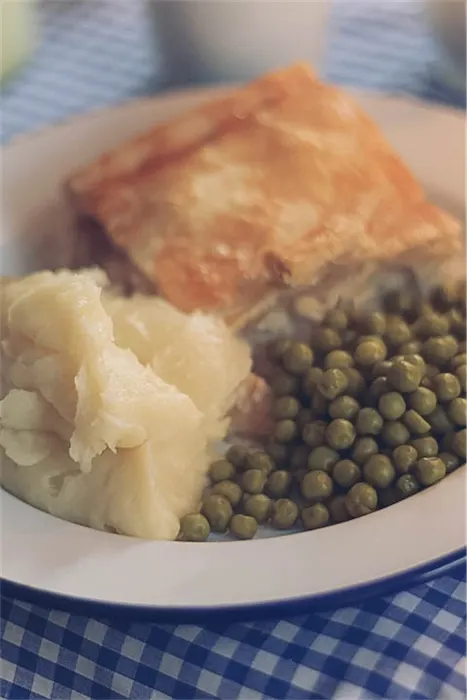 Afternoon Walk off the pie and mash with a stroll back down to the beach to pick up the Cleveland Way. Saltburn is a good halfway point on this 108-mile walk, which skirts the North York Moors National Park from Helmsley, finishing at Filey.
You can join the route at Saltburn by taking the path behind the Ship Inn pub and following the steps up to the top of Huntcliff.
Alternatively, if you fancy something a little less rugged and slightly more sedate, the Saltburn Valley Gardens are a peaceful amble. The valley was formed at the end of the last ice age when melting glaciers carved through the rock. Make your way to the Italian Gardens and be sure to stop off at the tea rooms for a slice of cake to refuel for the walk back.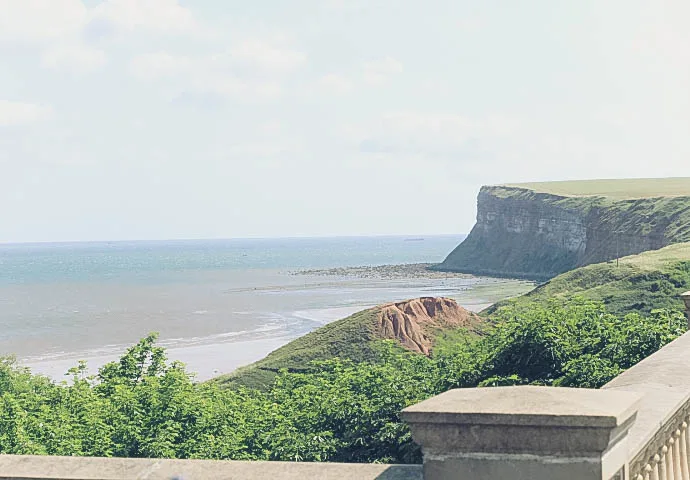 Evening Bid your farewells to Saltburn by ending your day as many of Saltburn's surfing crowd do: watching the sunset over Saltburn beach. In the summer, many beach parties spark to life – I was invited to one but the average age was 17, so I politely declined.
Instead, I chose to walk along Marine Parade towards Redcar. As I did, I reflected on this new surf mecca…
For centuries, Saltburn was simply a collection of fishermen's cottages. In the 1800s, it was transformed by Victorian entrepreneurs, led by Henry Pease. What remains today is a warm, welcoming, unashamedly old-fashioned town that's slowly reinventing itself as a go-to leisure destination.
And I can honestly see the draw – despite the surf being off the list, there was enough Victoriana charm to keep me happy for the weekend. The only downside, the long, long, long drive. But as my surfing brethren would say:
'Sometimes you've just got to ride the wave you're given.'
Surf chick tip: If you happen to be in Saltburn on the w/e of 19th and 20th September, Drift Surf Shop run an alternative surf competition where riders ride any kind of surf craft they want. Cowabunga.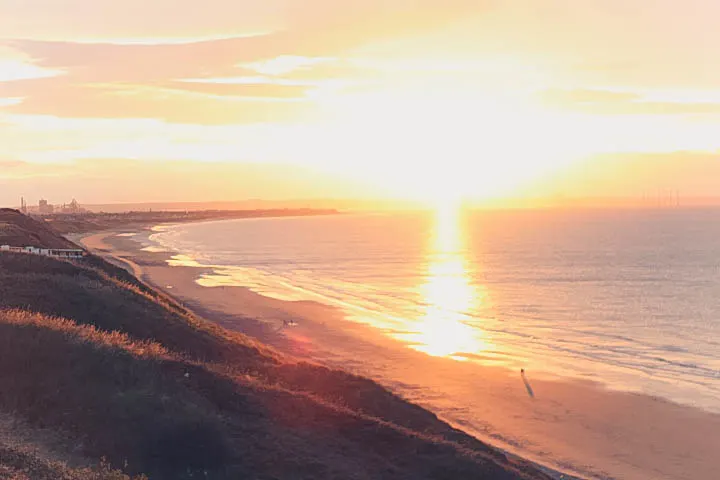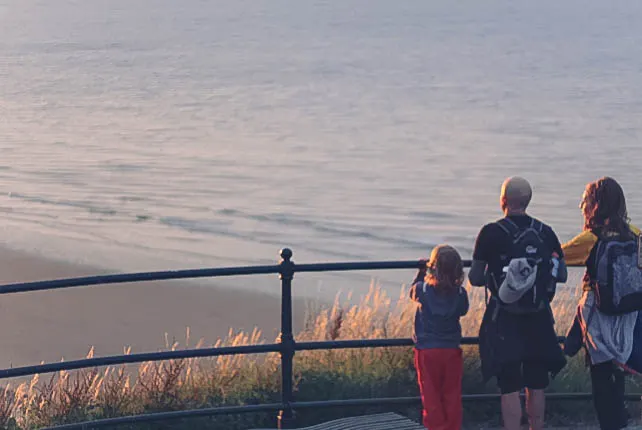 Surf-friendly places to stay in Saltburn
Spa Hotel – from £75 per night for a double room (I stayed here. See my review)
The Victorian Guesthouse – £65 per night B&B for a double room
The Emerald – from £55 per night B&B
Rushpool Hall – £133 per night B&B for a double room
Disclosure – I enjoyed a complimentary weekend stay at The Spa Hotel on its 'Surf and Stay Package'.