Did anyone else have grand plans to start a fitness regime in preparation for their summer holiday?
I'd planned to start mine in May…then I pushed it back to June…then July…and now my summer holiday is just six weeks away and I'm in desperate need of a kick up the bum. (I have a good old-fashioned family holiday to Portugal btw)
My problem is that I begin with a drastically unrealistic fitness plan. My plan includes marathon style runs, weight lifting sessions only a bodybuilder could manage and 6am trips to gym – something that is never going to happen when you've been up three times in the night feeding a baby!
So I've put together some easy health and fitness tips to help feel more body confident on the beach this summer. The most important thing about these health tips is that they're achievable so you'll be able to stick with them for more than two days before giving up!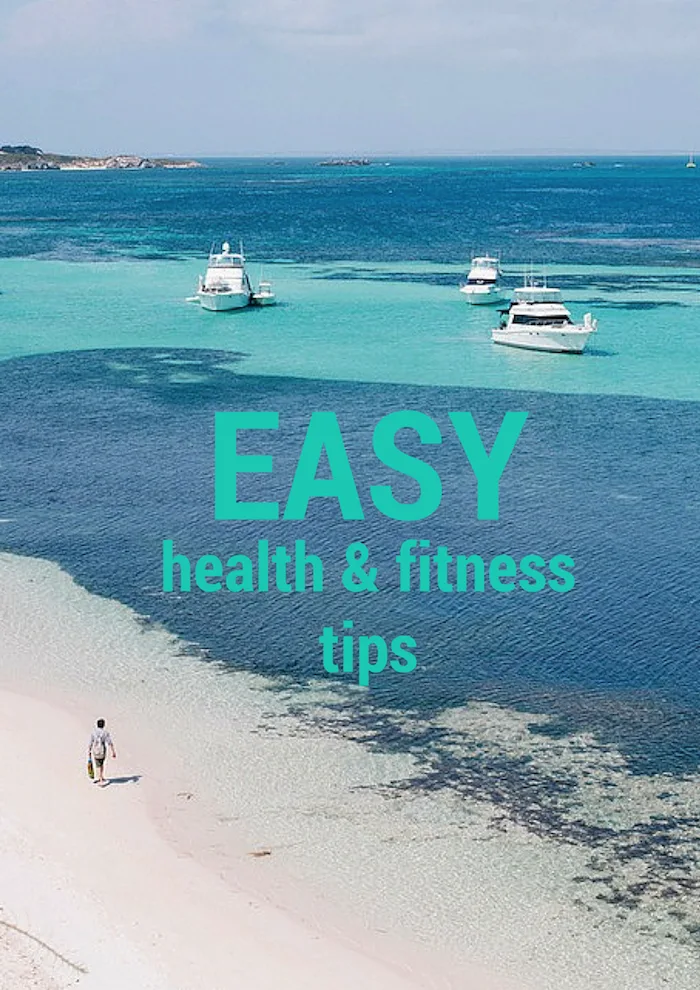 Always get a good night sleep
We're starting easy here but never underestimate the power of a good sleep! Not only is getting 8-hours of shut-eye important, but the way in which we wake up is super important too. It's best to wake up between 6am and 8.30am and stick to a regular wake-up time.
Recent research looks into something called Cortisol Awaking Response (CAR). It found that the better our CAR is, the more energy we'll have and the more likely we'll be to exercise.
More info about CAR here: Wake Up Early and Fuel your Fitness and Wellbeing
Exercise in the morning
There's loads of research to suggest that you're better off exercising in the morning. The research puts it down to all sorts of technical things but I think it's simply because you don't spend all day thinking of excuses not to go to the gym. You get it over and done with early and you can spend all day feeling smug.
More info: Morning exercise may help sleep (takes us back to point no.1)
Do the 10,000 steps a day challenge
According to this Livestrong article, you can burn up to 500 calories per day by walking 5 miles (which is about 10,000 steps). I do this pretty much everyday and 10,000 steps really quickly became part of my regular routine. Having a dog definitely helps!
The 10,000 step challenge is a good place to start if you either hate exercising or you need a low impact workout.
Read more: I recently reviewed the Milestone Activity Tracker for my 10,000 steps challenge.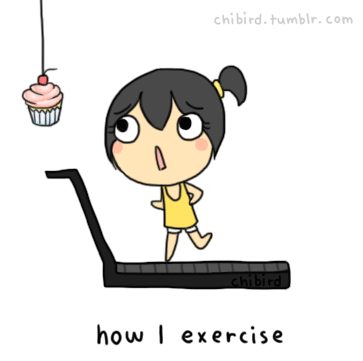 Do a '10-minute workout'
I'm a massive fan of the 10-minute workout range of home DVDs. The reason I like them is because they're so short but also effective.
I can't also trick myself into doing a workout by thinking, 'It's only 10 minutes, I can manage 10 minutes!' But 9 times out of 10, I end up enjoying those 10 minutes and I'll do another 10 minutes and another until I've done a good 30 minute workout. They're cheap too!
Check out 10 Minute Solution – The Body Blaster Collection
or if you only want one DVD, start with 10 Minute Solution: Blast Off Belly Fat.
Get a gym buddy
It doesn't matter if you and your gym buddy do completely different things once you're at the gym. The point of a gym buddy is to give you extra motivation to go. You won't want to let your gym buddy down or be the person who drops out.
I struggled to find a gym buddy so I started going to a morning spin class. After a few classes I started to make friends and now I have a whole class full of gym buddies.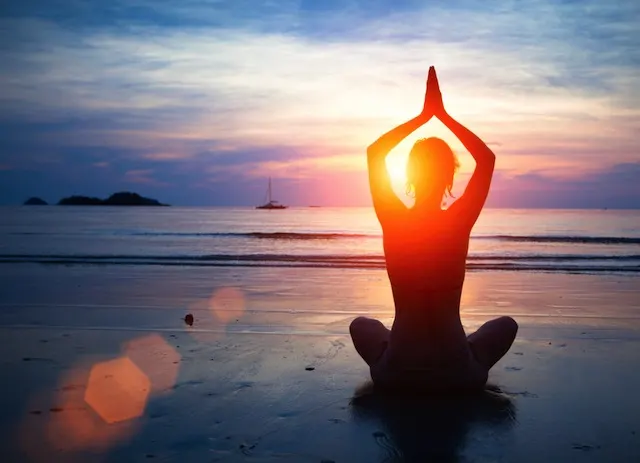 Drink nothing but tea/coffee and water
The easiest way to cut your calories is to cut out your liquid calories. Fruit juice, fizzy drinks and alcohol are packed with empty calories that do nothing to help your body so stick to water as much as possible. For most of us it would be unrealistic to cut out tea and/or coffee so drink it black or with a splash of milk.
It might also be unrealistic to cut out alcohol so save it for the weekend and special occasions.
Cut out sauces
Another easy thing to cut out of your diet is calorie-laden sauces. You quickly get used to eating your meals without smothering them in mayo or other rich, sweet or creamy sauces. All too often, we prepare healthy meals and then smother them in calorific sauces.
Read more: 5 Healthy Salad Dressings and Sauces You Will LOVE (vegan, gluten-free, oil-free)
Plan and prep your meals
When it comes to food, I start off with good intentions but as soon as I'm hungry I'll eat whatever I can get my greedy little hands on. If I'm starving hungry and there isn't any 'real food' in the house, I'll happily scoff half a loaf of bread smothered in Nutella, 3 packets of crisps, half a tub of ice cream and a bowl of Crunchy Nut Cornflakes.
But if there had been a pre-prepared salad in the fridge, or at least the ingredients to make a salad, I would have happily eaten that too!
It would be unrealistic to say, 'Don't have any treats in the house', but make sure you have some healthy meals or even pre-prepared meals so hunger doesn't force you to eat loads of crap. The healthiest people I know do a big cook-up on a Sunday so they have all their meals ready for the week.
Top tip: Pinterest is a really good place to find healthy treats. It was on Pinterest that I found an idea for chopping up a banana, dipping it in chocolate and then freezing it. It is delicious! A great desert with far fewer calories than my normal sticky toffee pudding!
Pin this!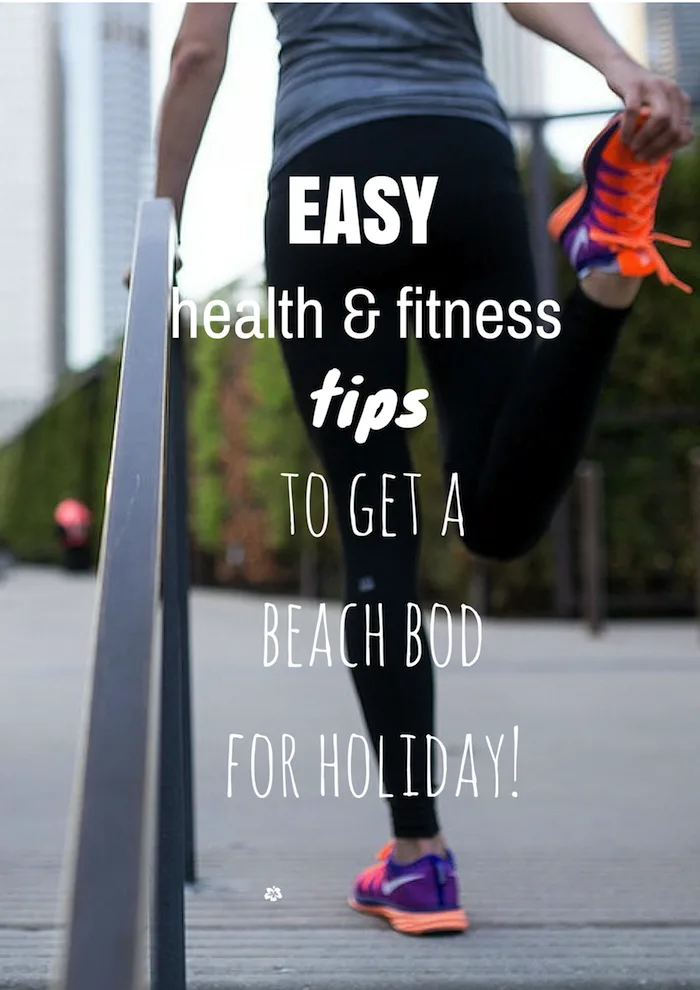 Do you have any more easy 'get fit' tips?