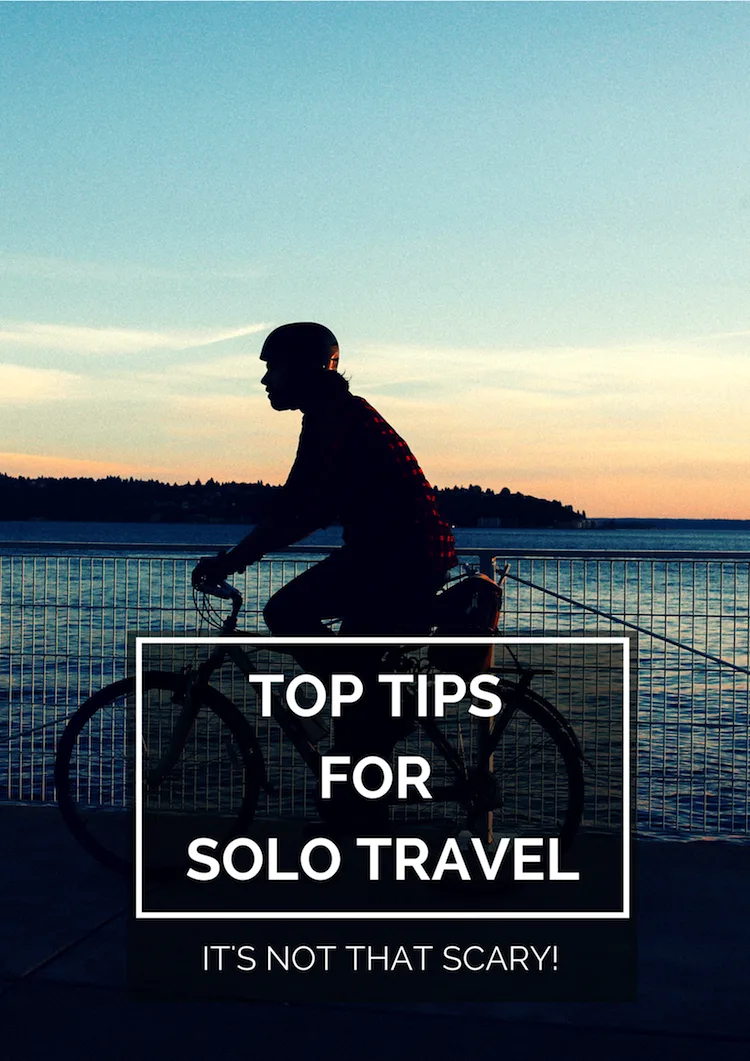 Since I've been writing these blog posts about how to travel more, I've noticed a common theme in the comments. Lots of people want to travel more but they have no one to travel with and they don't want to travel alone.
This is a problem and something all travel lovers face at some point. Maybe your friends can't afford to travel or they don't have the same passion to see the world. Maybe you can't book annual leave from work at the same time or you can't agree on a destination. Or maybe you know you'd end up murdering each other if you spent that much time together! Whatever the reason, don't let it stop you from travelling.
I was exactly the same a few years ago and wouldn't have dreamt of travelling alone. I worried about so many stupid things.
I thought people would feel sorry for me, especially if they saw me eating alone
I thought people would laugh and would think I had no friends
I was worried about my safety
I thought I'd get lonely
I thought I wouldn't have fun on my own
Over the years I've had to get over my fear of travelling alone because I've had to do it for work, for this blog or because I quite simply didn't have anyone to come with me.
Don't get me wrong, if I can persuade my boyfriend or a friend to come with me, I will. But a lot of the time they can't so I either go alone or stay at home. And let's face it, staying at home was never an option…
Tips for travelling solo
Don't worry what anyone else thinks
If you're like me and you feel self-conscious about travelling solo, don't! It's better to travel alone then not travel at all and who cares what anyone else thinks!?
I need to have this little pep talk with myself a lot.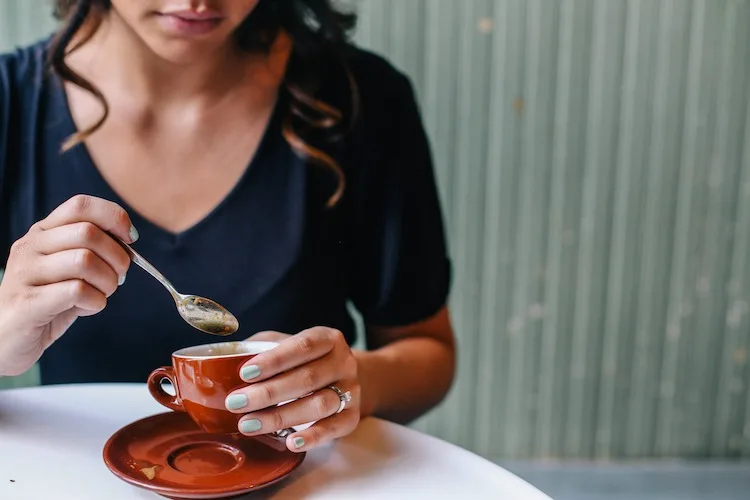 Book day tours and trips
When I'm travelling solo I nearly always book myself onto a day tour. I know a lot of people don't like them because they're too 'touristy' but a tour is often the best way to see a lot in a short space of time. Not only do you see more than you ever would without a guide but you also meet lots of people. I often find that the group will stay together after a day tour and go out for dinner and drinks together.
Stay in hostels
It's so difficult to meet people if you stay in hotels but hostels have communal areas and dorm rooms where it's virtually impossible to not meet people. You'll always find lots of other solo travellers who want to meet people. I can't guarantee you'll meet your soul mate but you will meet someone to hang out with for the day.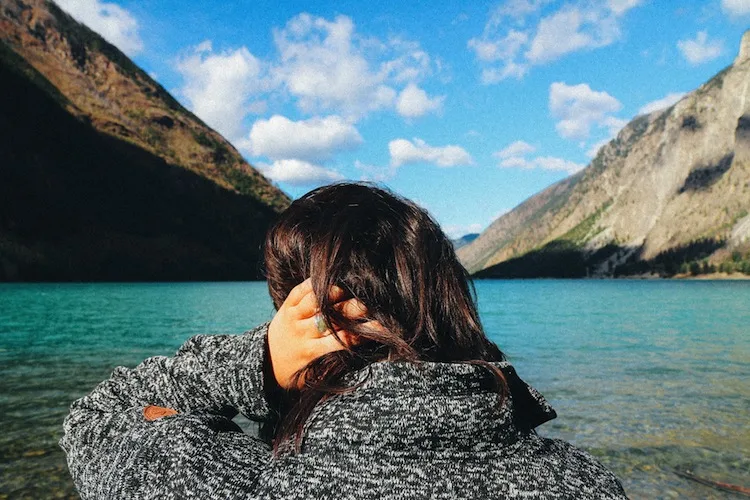 Be friendly to make friends
Travelling solo is the easiest way to make friends. It's way easier then when you're travelling with someone else or as a couple because people will make more of an effort when they notice you're alone.
But to make friends, you need to be friendly!
You're never going to meet anyone if you're hidden away behind the screen of your laptop or you're giving off a cold and unwelcoming glare. It can be easy to get your guard up when you're feeling anxious or uncomfortable but if you drop your guard you're more likely to make friends.
Make small talk and ask people questions to get them talking. You never know where a friendly 'hello' will lead.
If you're struggling to make friends, don't be afraid to approach people – especially if you see people in your hostel speaking your language. If you're thinking, 'No way, I could never do that. That's weird and creepy and no one does that', then I'm guessing you're probably British and you've never travelled with an American! Americans are the best examples of friendly travellers and will approach anyone for a chat. Watch them for examples.
And if you do stumble upon a group of unfriendly travellers who aren't keen on welcoming you into their conversation then you haven't lost anything. These people don't know you and you'll never see them again so move on to the next group and try not to let one bad experience put you off.
Note to groups of travellers: If you're travelling with a group and you see someone who is obviously alone and wants to say hello, welcome them into your group with open arms. It's much easier to be the one to start a conversation when you have a group of friends behind you.
Take plenty of things to keep yourself entertained
There may be times when you spend long spells alone. Make sure you don't get too bored with plenty of entertainment like films, books and games. It'll make the long journeys much more bearable.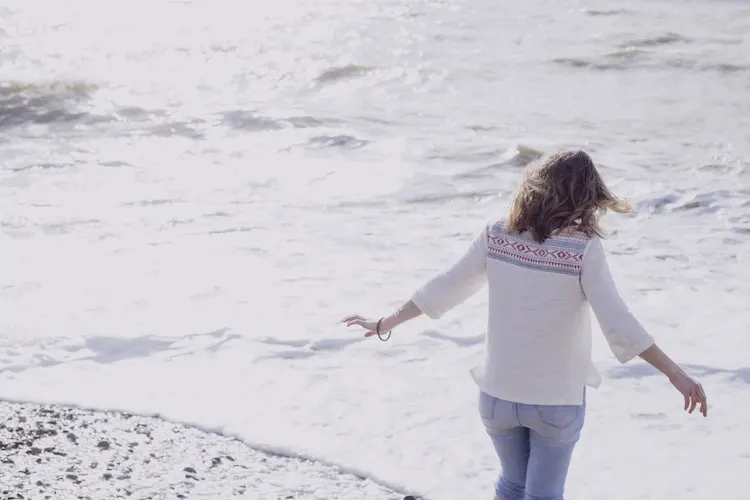 If not now, when?
This has become my moto in life. "If you don't do it now, when will you do it?"
I ask myself this question whenever I'm unsure about doing anything and it usually gives me the kick up the arse I need to do it.
Don't wait for someone to come along and be your perfect travel buddy because you're going to be waiting a long, long time. Just get out there and travel. You regret the things you don't do more than the things you do.
If you're ever having a moment where you wish you were surrounded by your BFF's, have a little word with yourself and remind yourself how lucky you are. You're travelling! You're able to do exactly what you want, when you want. You don't need to compromise on anything. You don't need to eat in a particular restaurant just because your travel buddy wants to and you don't need to go anywhere you don't want to. This is flipping awesome, enjoy it!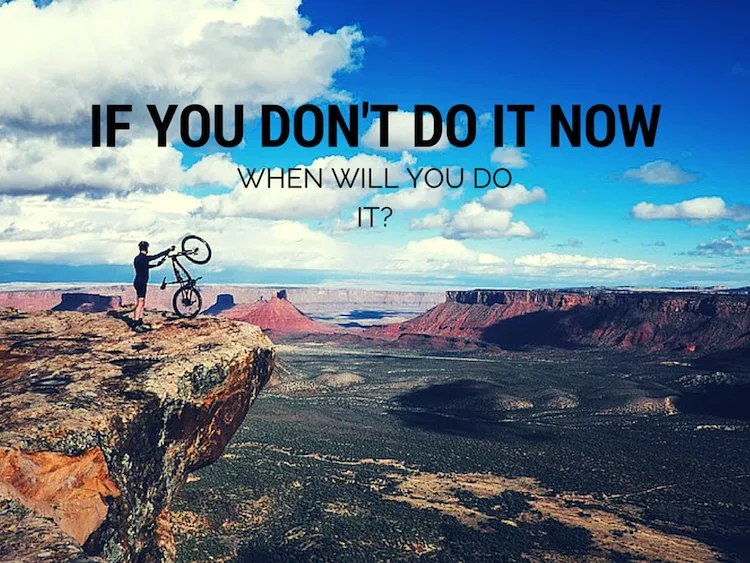 Remember, loads of people left home solo
It can sometimes feel like you're the only solo traveller out there but once you get speaking to people, you realise that a lot of them left home as solo travellers. (I don't know what the actual stats would be but from chatting to people I'd say it's about 50/50). It really doesn't take long to make friends and suddenly you're not a solo traveller any more. You're quickly part of that group of people who, to the outside world, seem to have known each other for years. But in reality, they probably only meet a few days ago!
Consider a fully organised tour
Still feeling nervous about travelling solo? Why not book a fully organised tour where you're guaranteed to be with a group of like-minded travellers. Companies like Gap and Intrepid often have online forums where you can chat to the people in your group before you leave and possibly make arrangements to travel together afterwards.
Do you have any more tips for solo travel?
You can find more travel tips to help you travel more here.