I'd love to fly first class every time I travel but, the sad reality is, I turn right almost every time I get on a plane. I tell myself I'd rather save my precious pennies and spend them a gorgeous hotel and amazing experiences once I reach my destination. This is true, but I think we'd all be in first class if we could afford it!
After years of flying I have found some affordable ways to have a VIP airport experience without forking out for a first class flight – so at least you can pretend you're flying first class until the moment you reach the plane.
I also use all of these services when I'm flying with my baby son. Airports are stressful enough but when you add a baby to the equation they get even worse! So these services make the whole airport experience hassle free and add a touch of luxury to begin your holiday.
If you're travelling for a special occasion, I recommend booking these services as a surprise for the person or people you're travelling with. They'll get a great surprise when you whisk them through security and treat them to champagne in a luxe lounge.
Meet and greet at the airport
Unless I'm flying from London I always drive to the airport and use a meet and greet service for airport parking. Some people think this is an extravagance but once you've done it there is no going back to using budget airport parking where the car park is 5 miles away!
I've had too many long flights home where I arrived tired, groggy and weighed down by heavy cases. I'm usually inappropriately dressed too after coming from a hot climate. It's taken an hour to get through security (the realities of Manchester Airport!) It's dark, it's cold, it's raining and then I have to wait 20 minutes for a bus to take me to my car. And then I have to find my car in the dark (much harder than you'd think!) while dragging my heavy case around a soggy car park while my flip flops spray puddles up my bare legs.
At this point, I'd pay any amount of money for a guy to be waiting at the airport doors with my keys – preferably with the heaters already blasting and the seat bum warmers switched on.
Meet and greet rarely costs much more than the budget car parks – especially when booked in advance – and I think it's a service well worth upgrading to.
Top tip: Book as far in advance as you can to get the best rates. APH Airport Parking and Hotels are really good.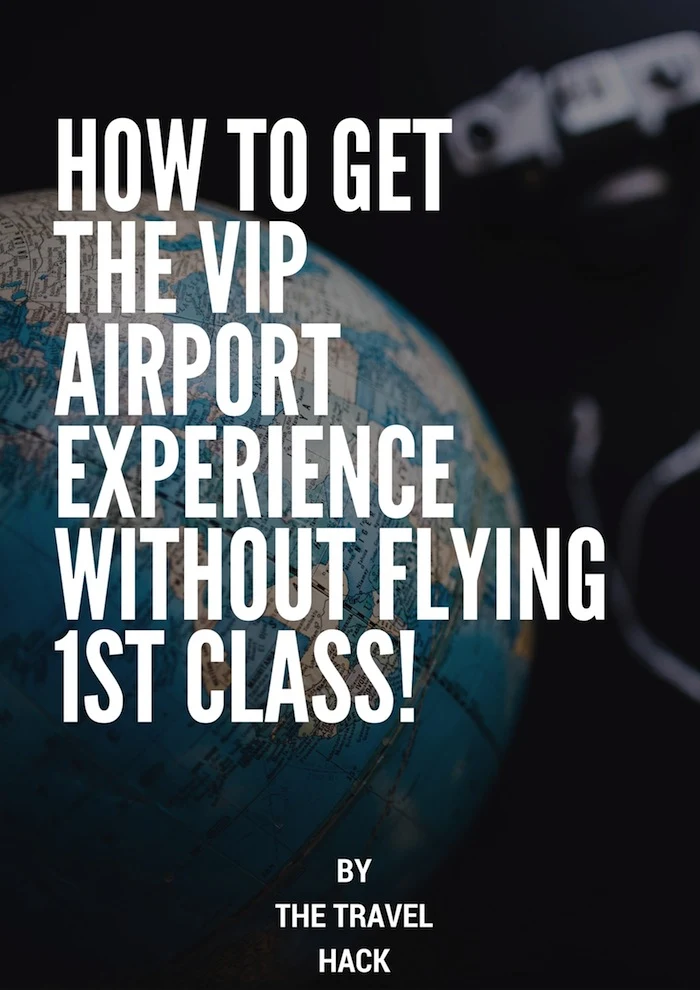 Fast track through security
For less than a fiver you can pay to go through the fast track lanes at security. This is probably the best fiver you're going to spend all day. I like to whizz through quickly and get to the other side as fast as I can.
Note: This isn't usually worth it if you're flying first thing in the morning when the airports are really quiet.
Airport Lounge
Did you know you don't need to be flying premium economy, business or first class to get into an airport lounge? I know, amazing!
Most airports have a luxury lounge you can pay to enter – usually costing around £20. Now, I don't know about you but I'll quite easily spend £20 in the airport on coffee, something to eat, maybe a glass of wine or a beer, some snacks and an arm full of magazines. All of these things are included in an airport lounge such as an all you can eat buffet, hot meals, alcoholic drinks, WiFi, stacks of magazines and soft drinks. But you're also getting the tranquility of a luxury lounge with quiet areas, comfortable sofas and movie areas. Worth every single penny!
Note: I'd book in advance for a cheaper rate as once they're full they don't allow anyone else in.
I'm a fan of No.1 Traveller Lounge – they also have a VIP Departure Service if you're feeling really flash. Upgrade to the Champagne Package if you've got something to celebrate.
Go Luggage Free
A true VIP wouldn't be weighed down with luggage and you don't need to be either. Concierge services like airportr will deliver your luggage to and from the airport from your home, hotel and office. This is a great service if you've got a lot of luggage or you're taking public transport to the airport. There's nothing worse than navigating the London Underground with heavy bags at rush hour! Prices start from only £15 so it's much cheaper than taking a cab.