Over the August bank holiday weekend we joined the masses and headed to North Wales for a camping adventure in the forest. It was George's first camping trip and the lucky little guy had the most perfect weekend you could wish for!
I've been camping many times in North Wales but I've never been lucky enough to camp in the forest. Weirdly, camping in the forest IS a very different experience. Why would you choose a bleak and empty field when you can camp beneath the trees next to rivers and streams!?
Camping in the Forest, Beddgelert
We stayed at Beddgelert Campsite in Snowdonia, one of North Wales' most popular sites, with Camping in the Forest. It's a large campsite with 195 pitches but there are lots of different areas to the campsite so, despite the site being fully booked, it didn't feel busy at all. Many tents were hidden away among the trees and were barely even noticeable until you got up close.
You can camp next to the river, in the thick of the trees or choose to be closer to civilisation next to the shop, play park and bathrooms.
We had a premium pitch with electric hook up. The pitch was spacious and perfectly flat and also had a very handy picnic bench. It wasn't as 'in the forest' as some of the other pitches but that did mean we caught the afternoon sunshine.
All the facilities available were pretty good considering the site was so busy. I can't fault the laundry and the washing up area. The lady's toilets were warm and clean but Sam said the men's were often dirty. The showers in the lady's were hot but there weren't any clean, dry spaces to get dressed – which made showering with a toddler pretty difficult, particularly when I realised the bathrooms were cleaned by men so you had to be in some kind of cubicle! In the end I just bathed George in a large sink in the laundry room and it was much easier!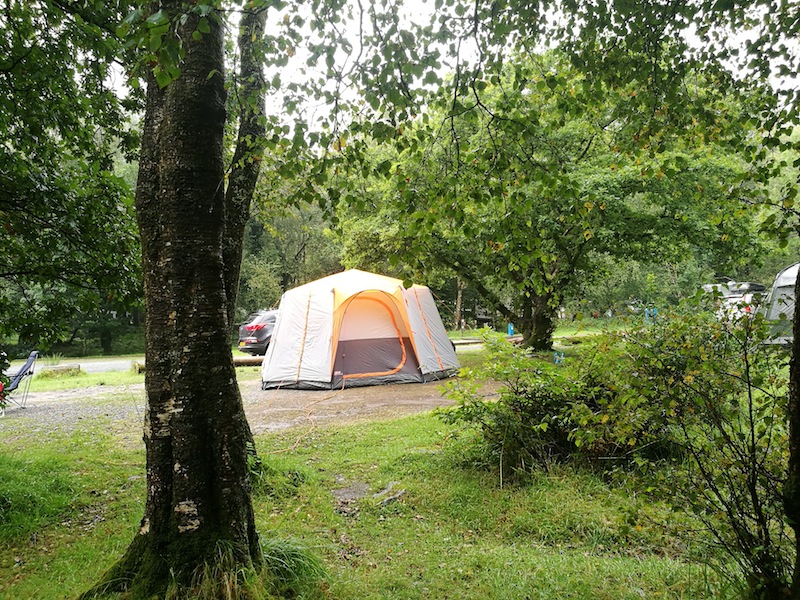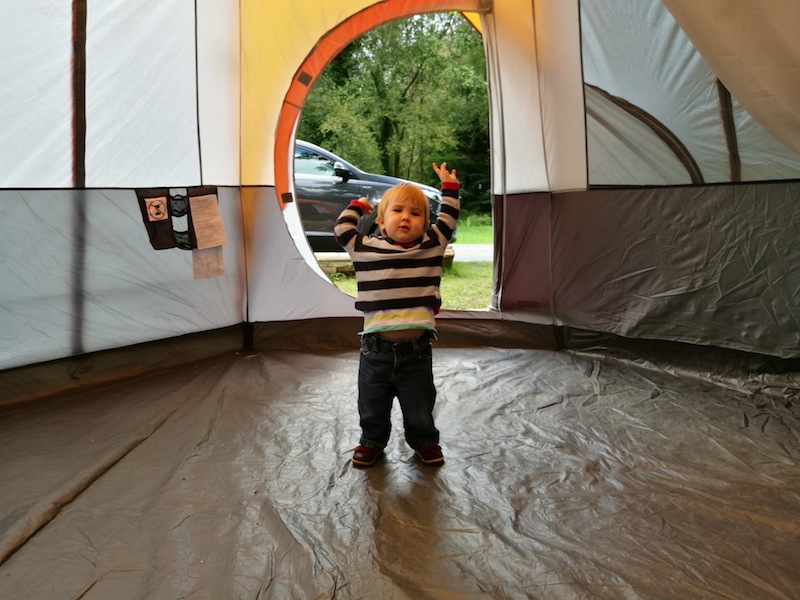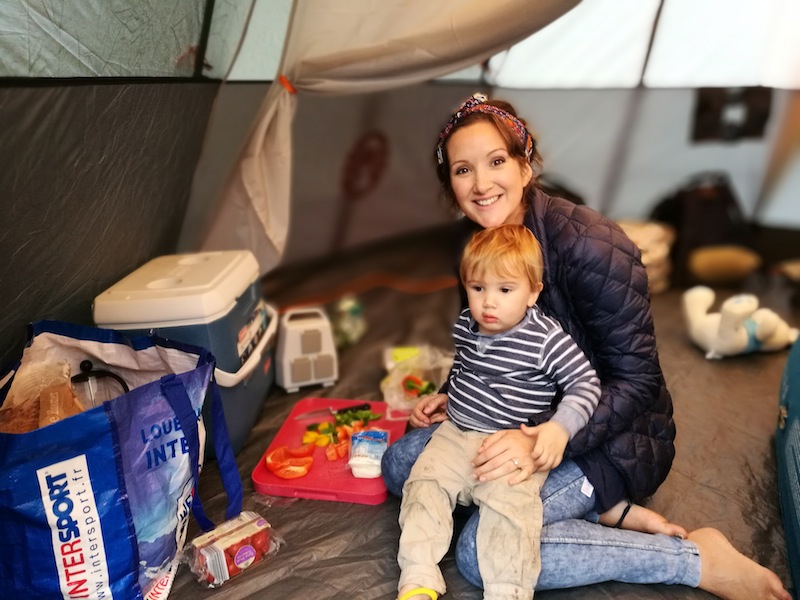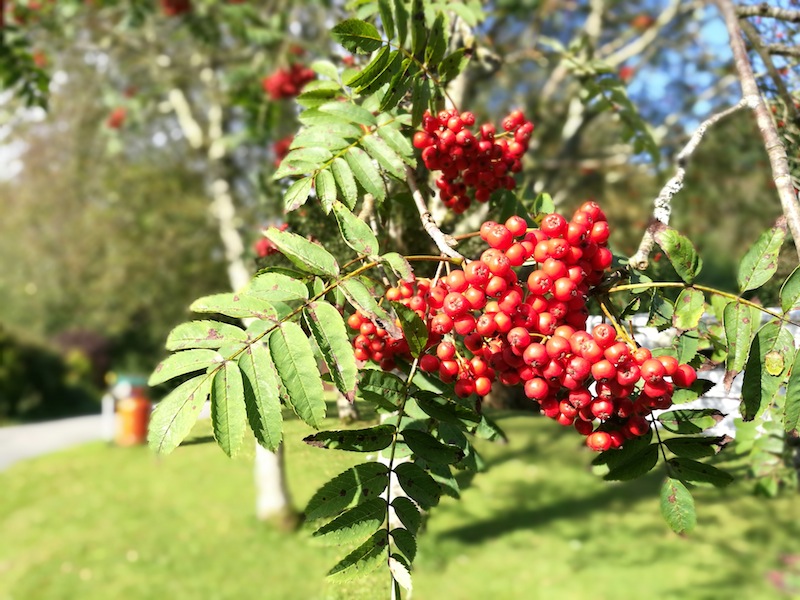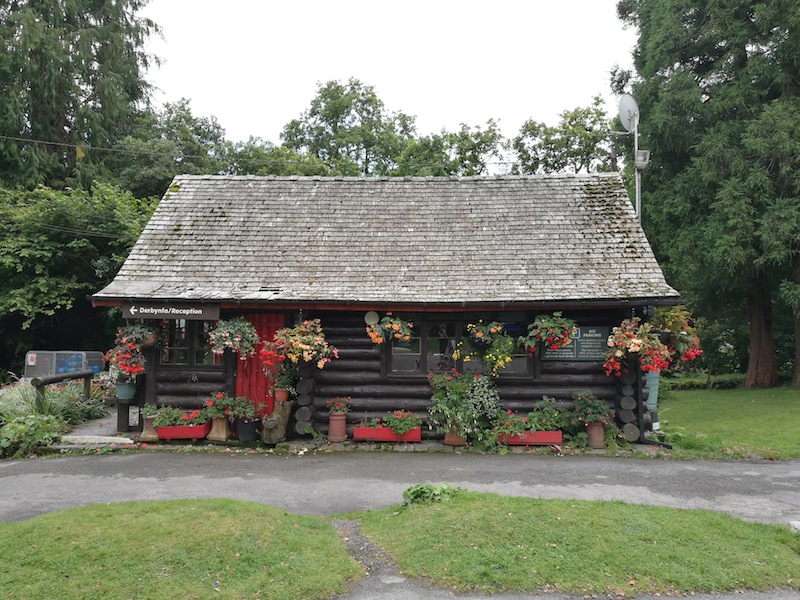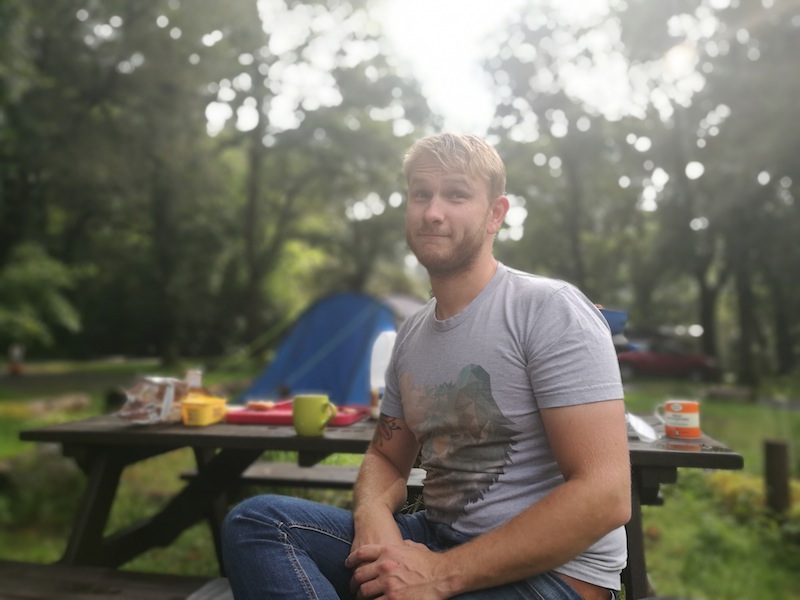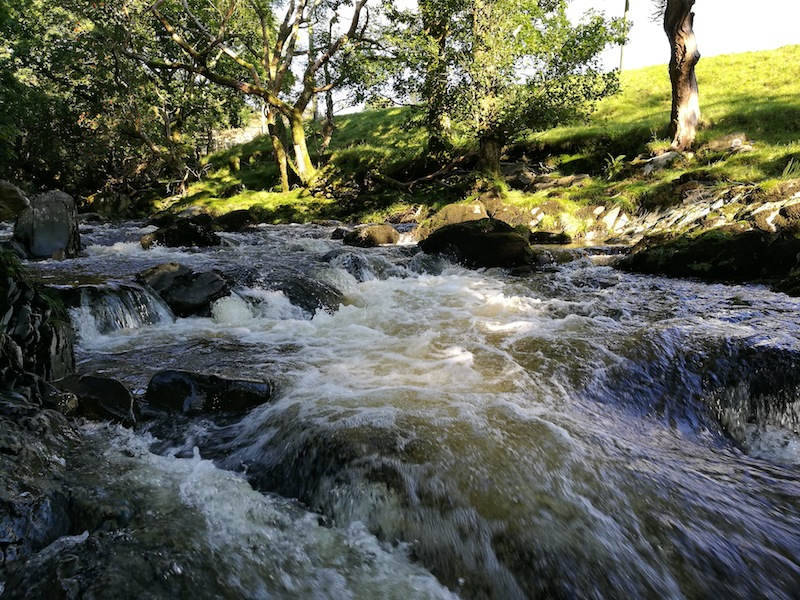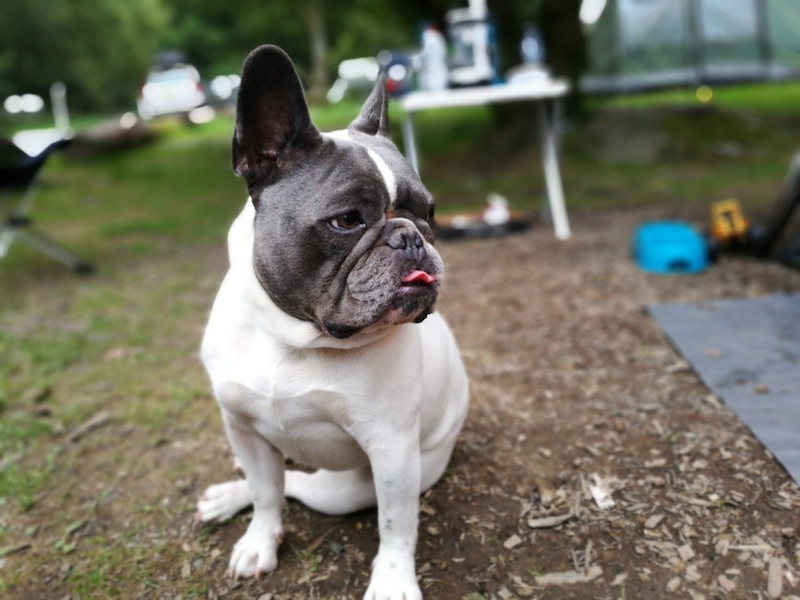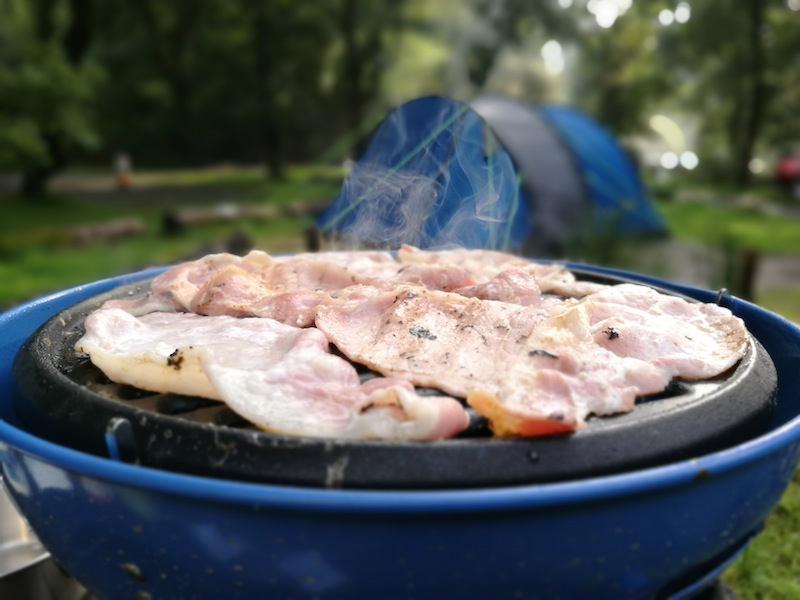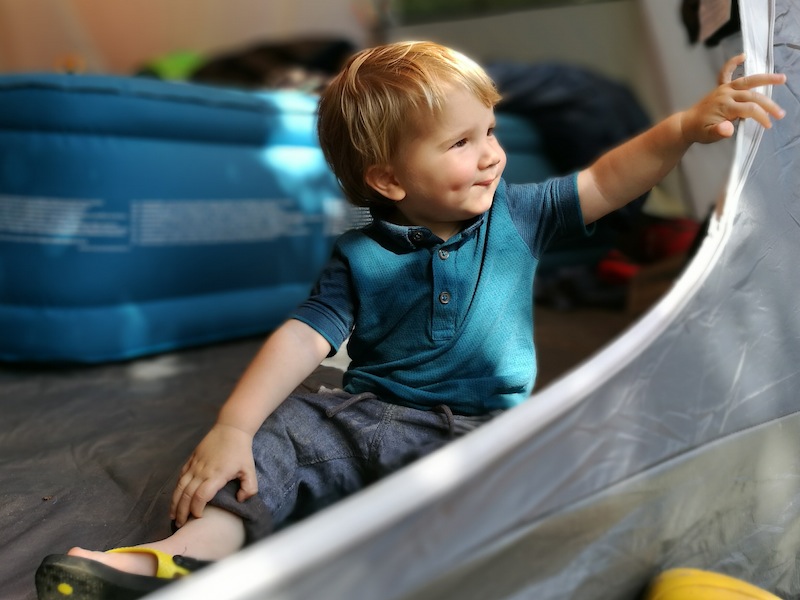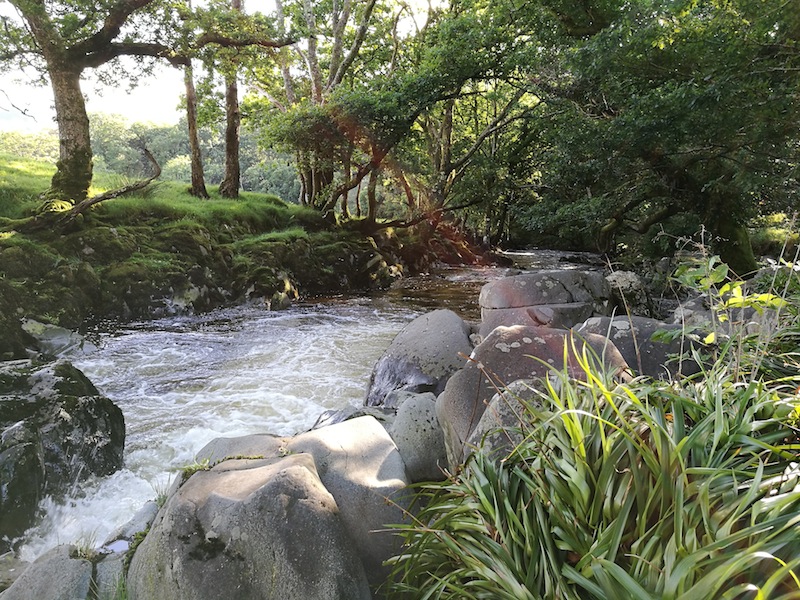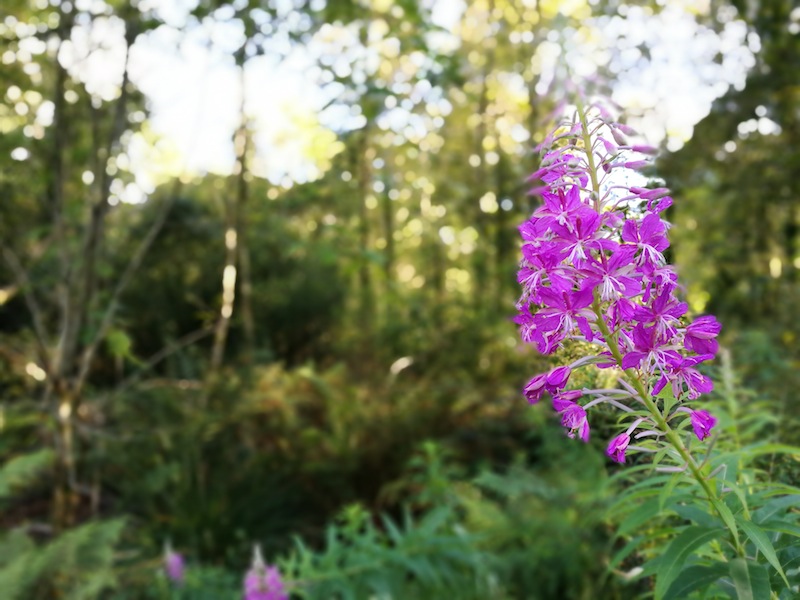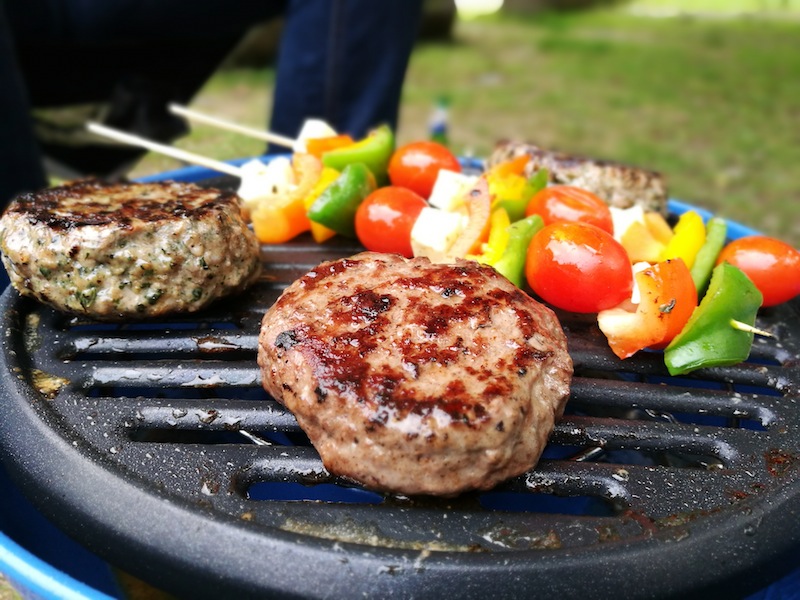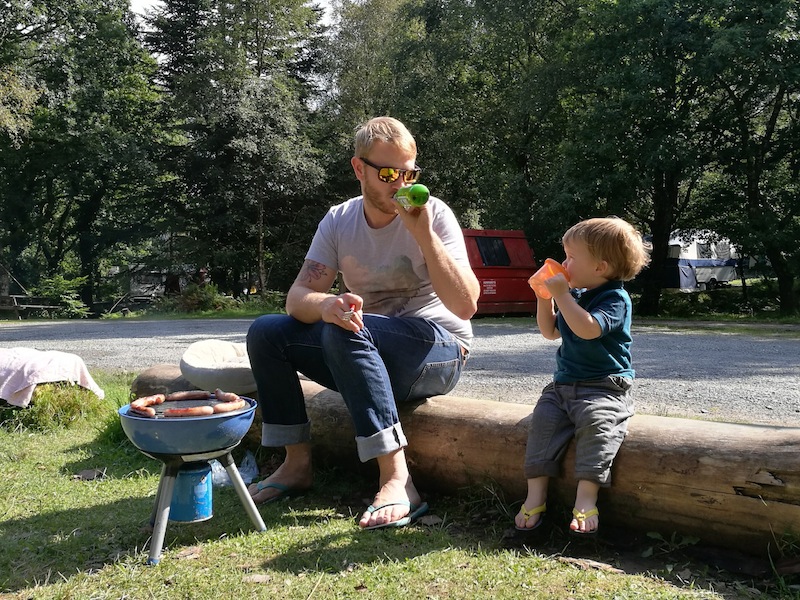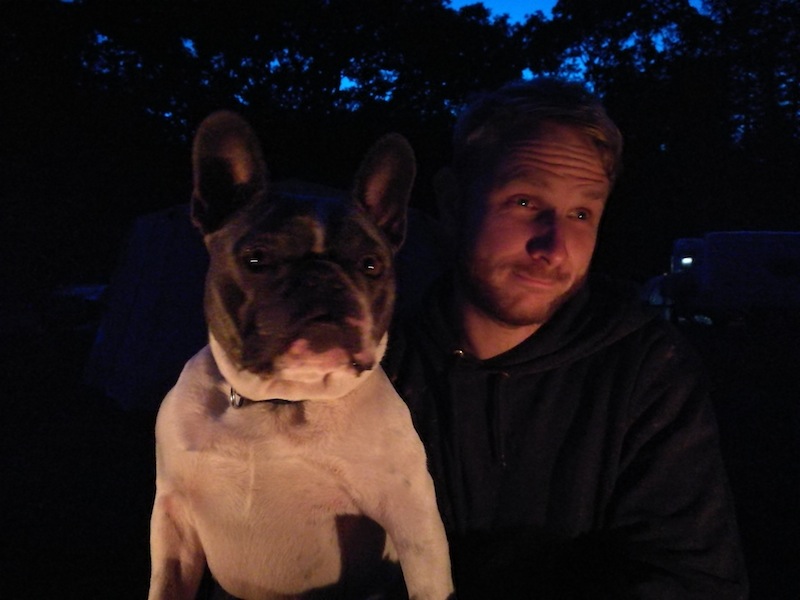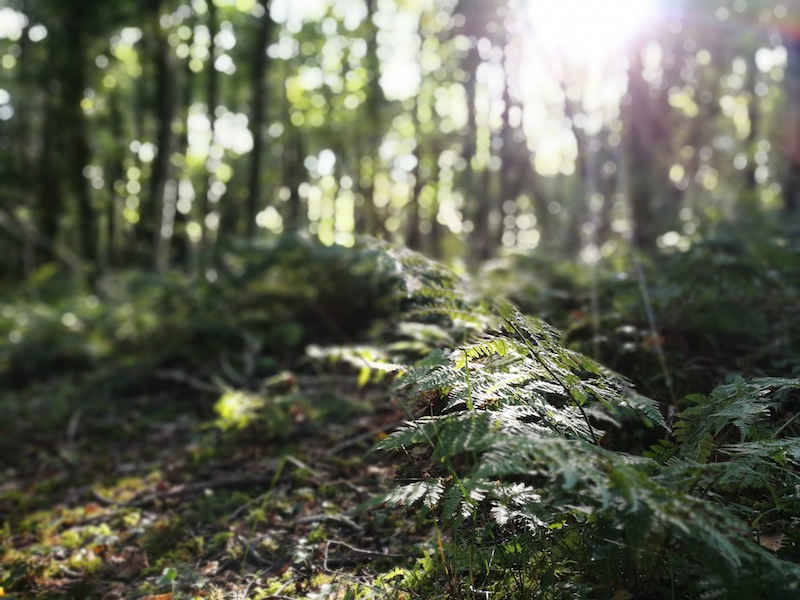 A steam train also runs through the campsite. It's a beautiful train and all the kids run to the gate to greet it and wave to the passengers and the lovely drivers. It's a tourist train and runs between Caernarfon and Porthmadog but it's actually a great way to get around.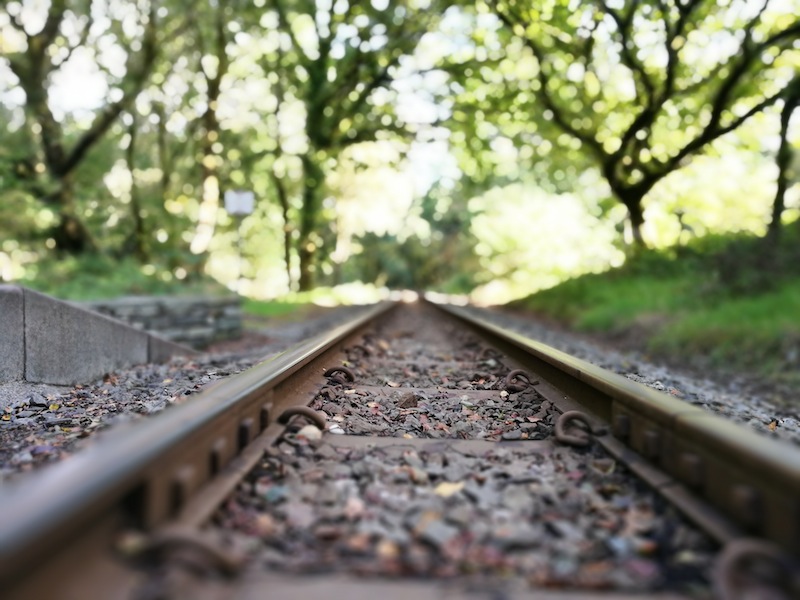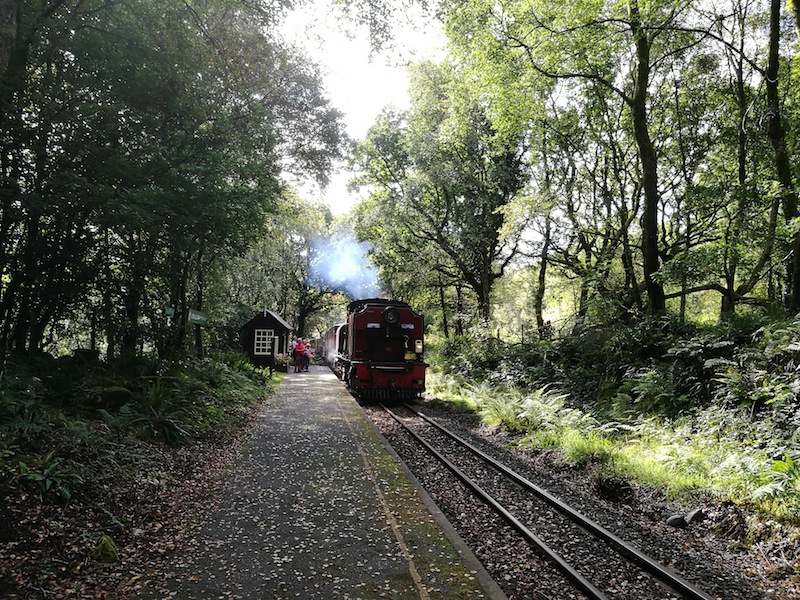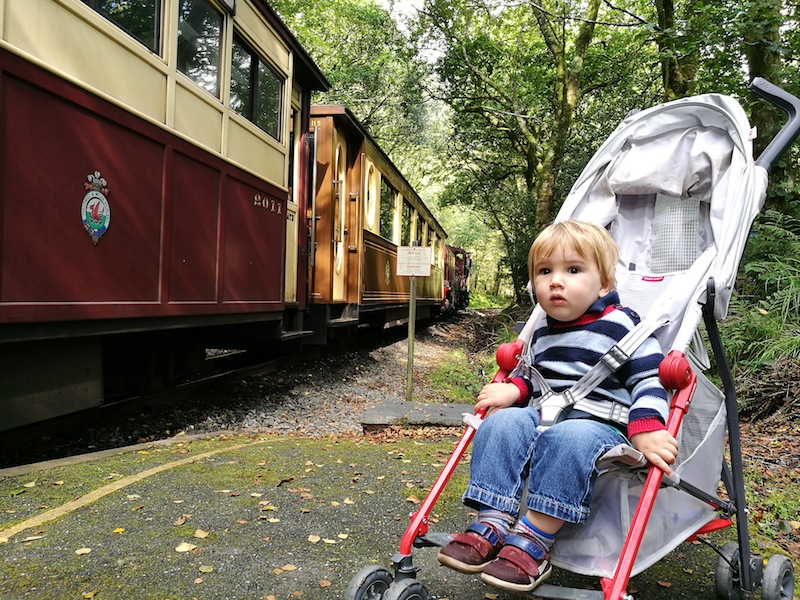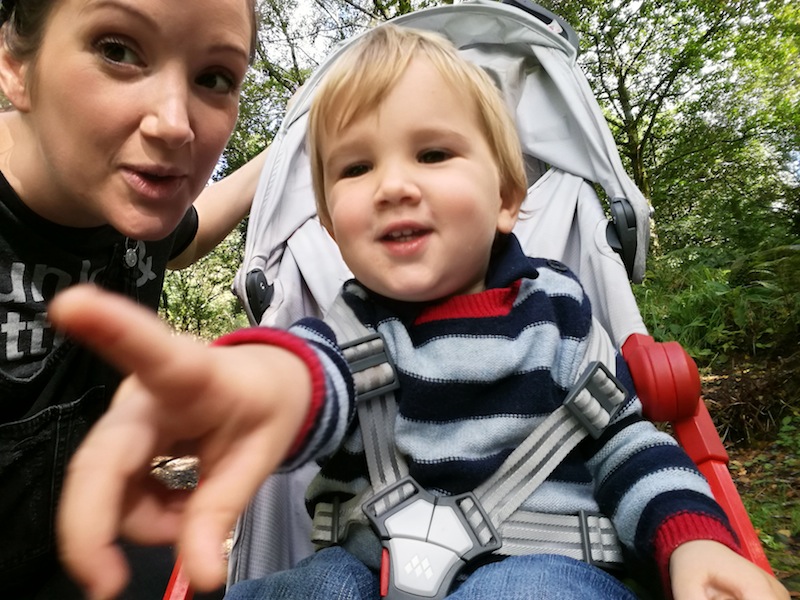 Our camping weekend
Each morning we woke up to a misty fog hanging over the damp grass and sunshine streaming through the trees. I'd enjoy a few moments of tranquility, listening to the birds outside and the rush of the river nearby. I couldn't hear a single car or train or horn and it was absolute bliss. And then George would wake up and I'd have a tiny little person in a fleece onesie and an excitable dog demanding I got up…
We'd cook up eggs and bacon in the morning sunshine before making a picnic for the day and heading off to explore.
On our first day we stayed in the pretty village of Beddgelert. There are plenty of places to go for walks in Beddgelert, and a bubbling river runs through the centre of the village that you can sit next to with a pint and watch the world go by. There are a handful of homely, welcoming pubs and cute cafes serving afternoon tea and ice creams.
On our second day we went a little further to Nefyn, a pretty beach town. Porthdinllaen is nearby, a village home to the famous Ty Coch Inn, which was named as one of the top 10 beach bars in the world!
On our third day we ventured even further and went to Harlech as my parents were there for the weekend. We weren't going to say no to a gorgeous day on the white sandy beach and lunch in the sunshine.
All in all it was a fantastic weekend and such a lovely way to spend the bank holiday. I know camping isn't for everyone but it's such an affordable way to get away for a short holiday. Once you have all your gear it lasts you for years and camping usually costs from around £10-£16 per night for 2 adults! With your fuel and food you can easily have a great weekend away for £50pp. I thoroughly recommend the Camping in the Forest site in Beddgelert and I'm sure we'll be back again next year with an extra baby in tow!
Next week I'll be sharing a post about camping with a toddler so keep your eyes peeled if you have little ones.
Massive thanks to Camping in the Forest for introducing me to forest camping and for hosting my stay. I will be back!