Earlier this year, Elle visited Ras Al Khaimah, a little-known gem in the UAE. We think you need to get Ras Al Khaimah on your bucket list before this secret destination gets on the radar of travel lovers worldwide….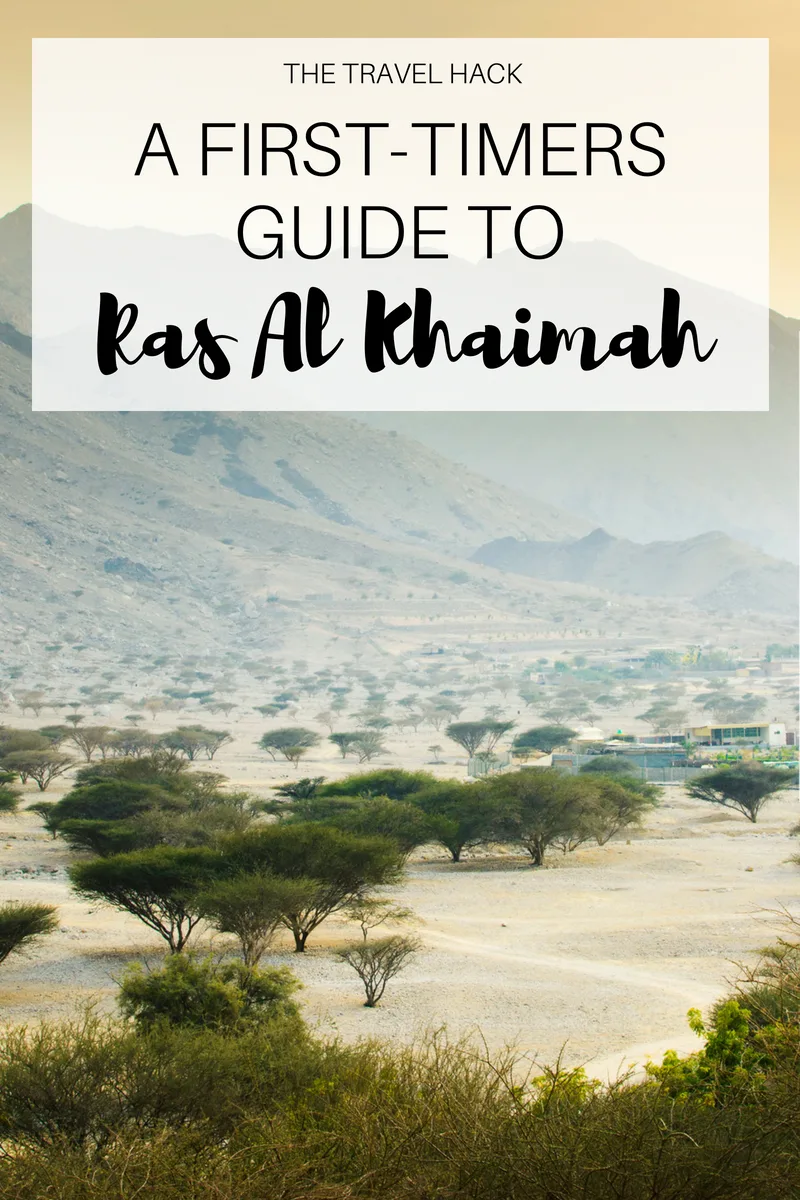 Check out Southall Travel's 5* holidays to Ras Al Khaimah for more info.
Now it's over to Elle for her travel guide to Ras Al Khaimah.
---
Imagine a destination filled with warm red Arabian sands, lush mangroves, fluorescent pink flamingos, deserted fishing towns, pristine beaches and flavourful food.
Are you picturing Ras Al Khaimah?
Chances are, you've never even heard of it.
I hadn't either, before I visited. But it's time to get to know this little-known gem, because Ras Al Khaimah is about to be firmly on the map for travellers seeking a hidden holiday spot. Here's my first-timers guide to Ras Al Khaimah and why I think it's a great destination if you're looking for an affordable luxury holiday.
What you need to know before visiting Ras Al Khaimah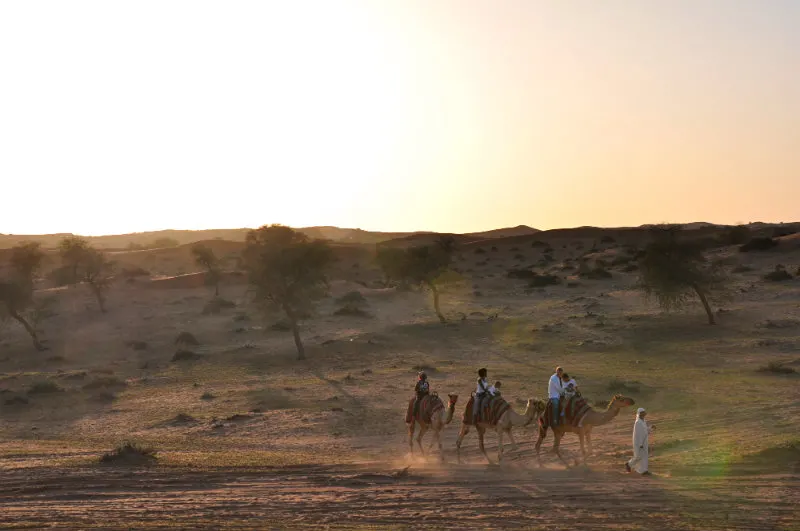 Ras Al Khaimah (often referred to simply as RAK) is one of the seven emirates that make up the United Arab Emirates. It's located about an hour north of Dubai (depending on the traffic), neighbouring Oman and facing the Arabian Sea.
The currency in Ras Al Khaimah is the United Arab Emirates Dirham, which at the time of writing is around GBP 0.2.
RAK tends to be a little cheaper than Dubai, so you get more bang for your buck here. It's also less built-up than its famous neighbour, so if you like the idea of an Arabian holiday, but you aren't a fan of big cities, this could just be the destination for you.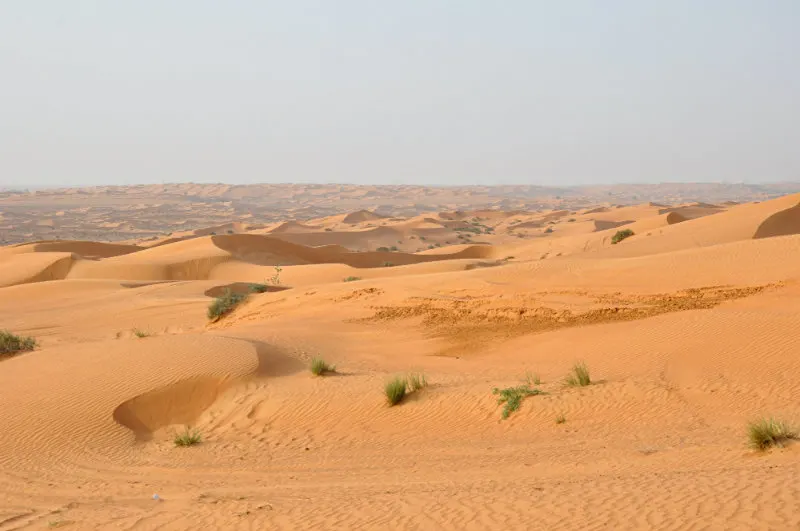 The UAE is a Muslim country, so it's important to remember some cultural dos and don'ts before you visit. The hotels and resorts are very westernised and when it comes to clothing, pretty much anything goes. In public places, however, women should dress modestly.
This means your shoulders and knees should be covered, and if you're visiting any religious sites such as mosques, wear loose-fitting clothes and bring a scarf to cover your head with.
Spring is the ideal time to visit Ras Al Khaimah, when temperatures hit a daily high of around 27 degrees celsius and skies are clear and blue.
Getting to Ras Al Khaimah
Although there's a small airport in Ras Al Khaimah, there are no direct flights arriving here from the UK.
British visitors can reach RAK through the hub of Dubai International Airport. Royal Brunei Airlines flies daily from London Heathrow (more on this airline coming soon), and from there it's a quick transfer by road.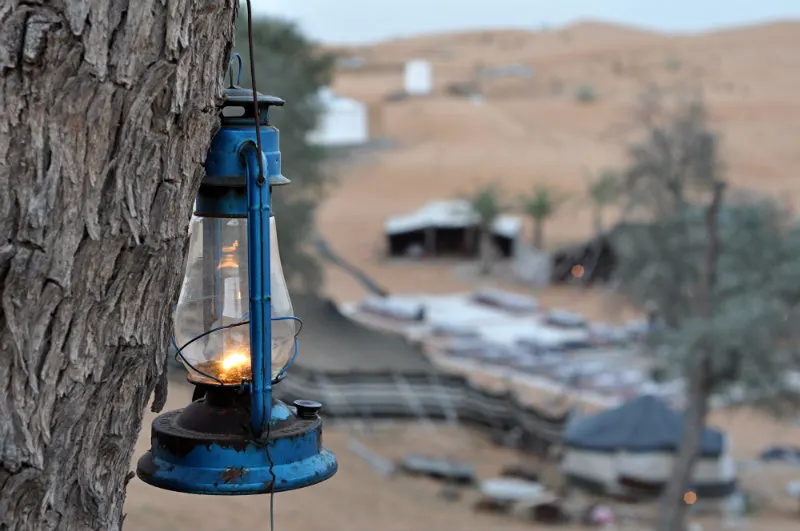 In no traffic, it'll take around an hour to reach the beaches of Ras Al Khaimah, where your relaxing holiday awaits.
If you book a package (like one of these, which are currently up to £400 off), your transfer will likely be included. If not, your hotel might provide a shuttle service between Dubai airport and your accommodation, but there are other options, like private transfers or taxis.
Things to do in Ras Al Khaimah
Ras Al Khaimah is the kind of place you escape to, to relax on the beach or by the pool, soak up that luxurious sunshine, sip cocktails and catch up on a year's worth of reading.
But if you're the kind of person who, like me, gets itchy feet after a few days of lounging, there are some incredible things to see and do in Ras Al Khaimah. It might be difficult to peel yourself away from that blue water, but I promise it'll be worth it.
Dune bashing
Honestly, this didn't sound all that exciting to me when I first heard about it. Driving around some sand dunes in a 4×4…how fun could that be?
Turns out, the answer is VERY. These are no gentle slopes – they're towering red dunes, and driving up and down them is as thrilling as it is breathtaking.
There's nothing like being in the midst of the Arabian desert, with nothing but soft, rolling dunes as far as the eye can see.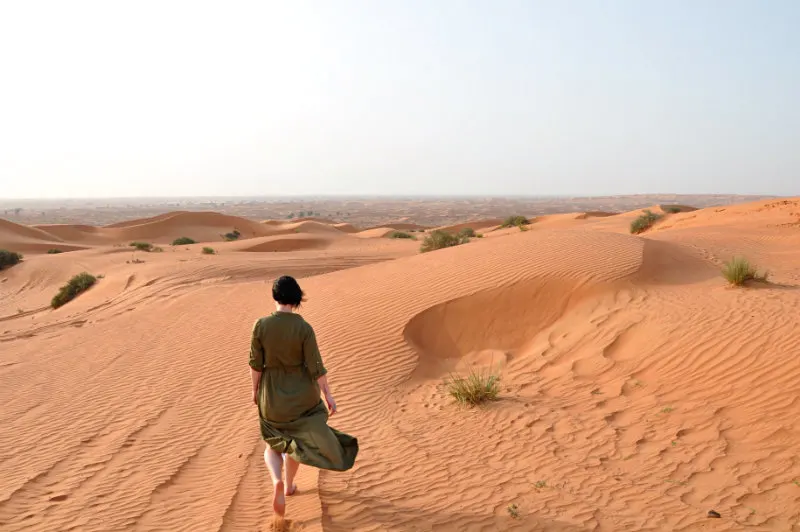 Bedouin Oasis Camp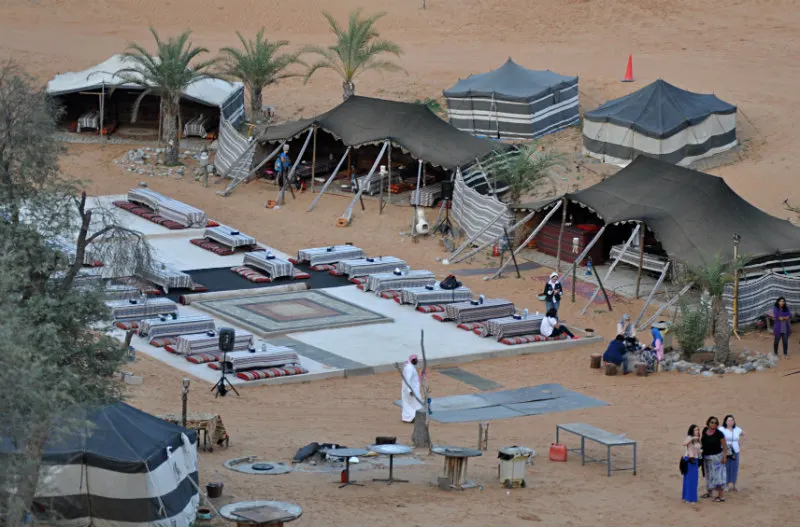 No Ras al Khaimah travel guide would be complete without a tip on where to go for a truly authentic Arabian experience. To really experience the culture in Ras al Khaimah, spend an evening at a Bedouin Oasis Camp in the desert. For thousands of years, nomadic tribes, known as Bedouin ("desert dwellers" in Arabic), lived in the deserts of Ras Al Khaimah, setting up camps like the ones you can visit today.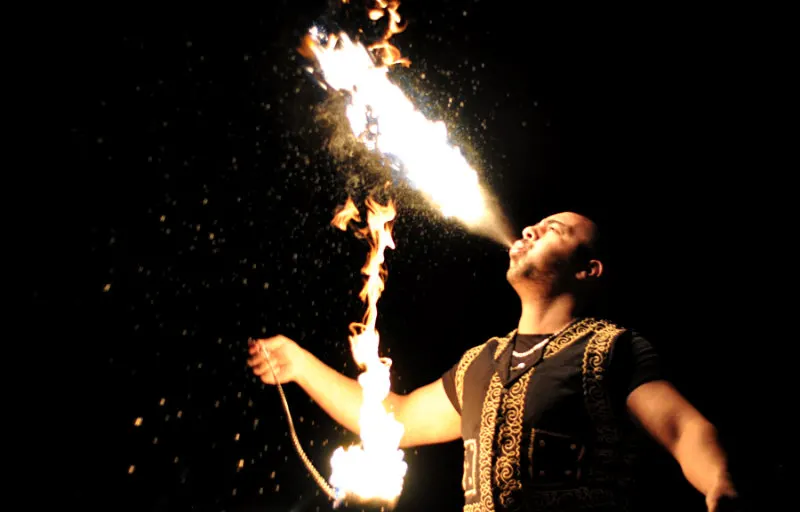 Here, you'll be treated to a delicious barbecue, entertainment including a belly dancer and fire breather, and you can even get a henna tattoo if it takes your fancy.
Water sports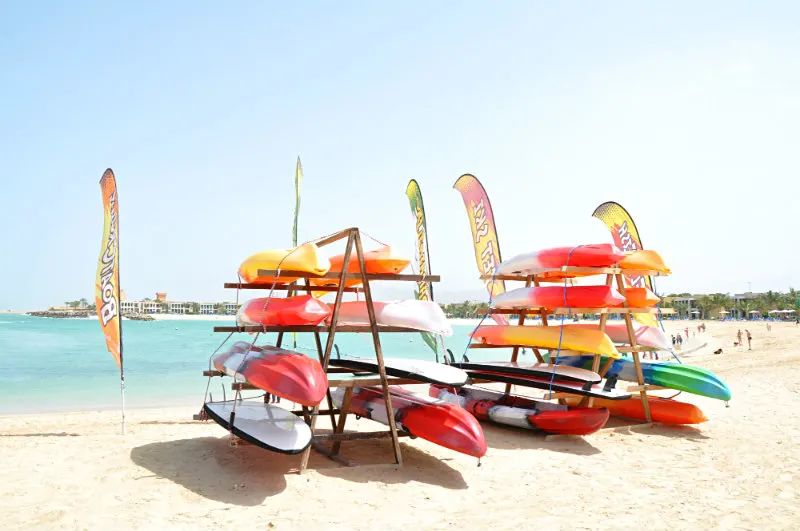 Okay, so you don't actually need to leave your resort for this one. Many hotels offer jetskiing, parasailing, paddleboarding, snorkelling and more.
I also highly recommend heading out to the mangroves with Challenging Adventures to kayak amongst the flamingoes…it's unforgettable!
Get close to nature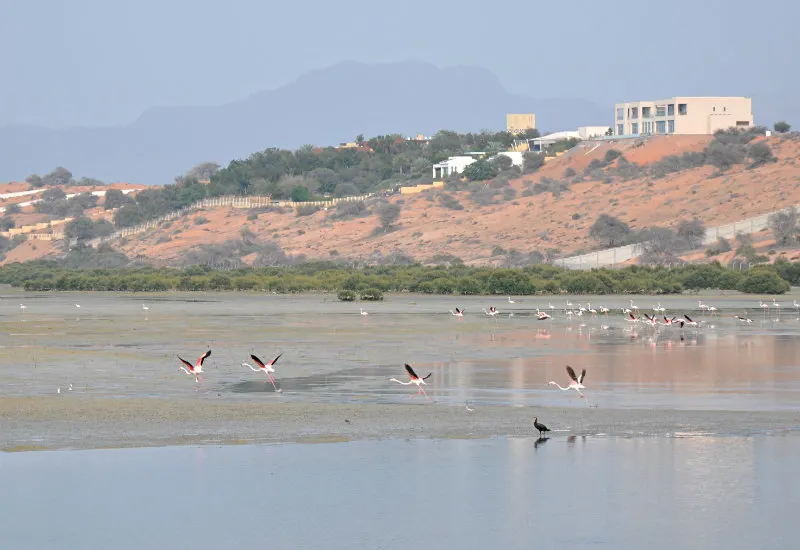 I've already mentioned the flamingoes, and they're well worth checking out. Have you ever seen a flamingo fly? Their long necks stick straight out, making them look like fluorescent pink dinosaurs.
But there's more.
Camels, those iconic desert creatures, are everywhere. You can ride them in places such as the Bedouin Oasis Camp and some hotels, like the Banyan Tree Al Wadi.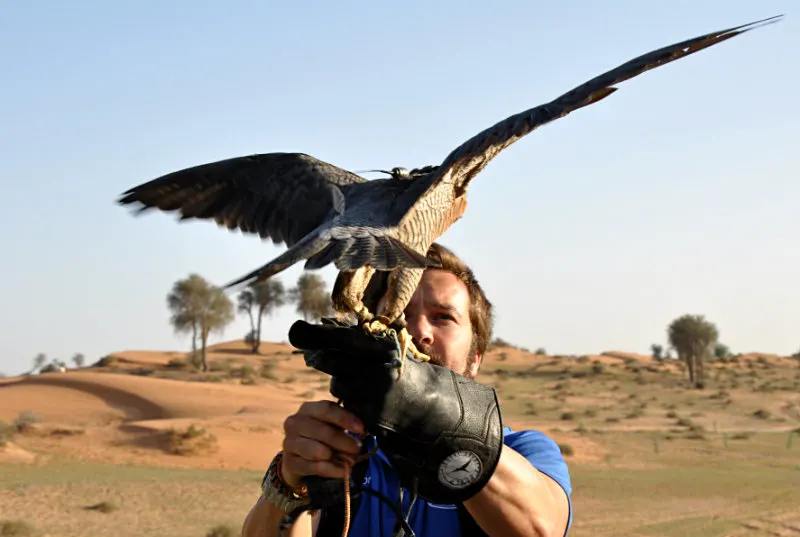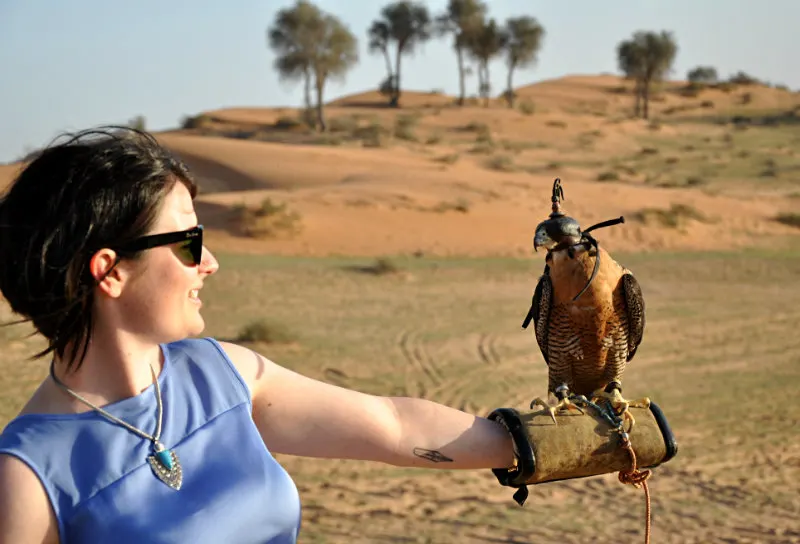 It's at this luxury resort in the middle of the desert where you can also watch birds of prey flying and hunting during the daily falcon show.
Head to the hills
Well, the mountains to be more precise.
One of the unique features of Ras Al Khaimah is its mountain range, including the UAE's highest mountain, Jebel Jais.
It's remote and rugged up there – perfect for a day of hiking and discovering abandoned villages. Challenging Adventures offers a bunch of mountain activities such as rock climbing and archery, so you could easily spend a whole day enjoying the views and learning new skills.
Tour the city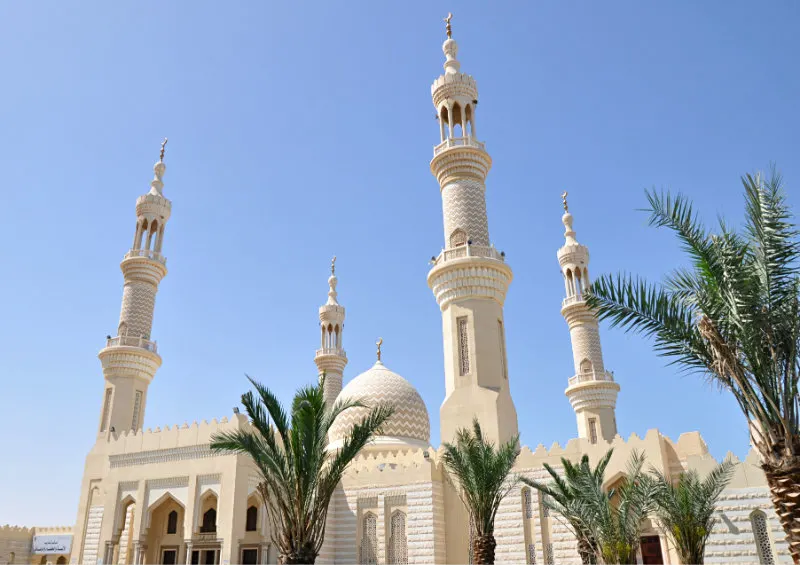 If you're looking to really get to know the city, then you can organise to go on an official guide to Ras al Khaimah through your hotel. In fact, arranging a private tour of the city is one of the best ways to see the local hotspots of Ras Al Khaimah.
Make sure you visit sights such as the Sheikh Zayed Mosque (not to be confused with the Grand Mosque in Abu Dhabi) and Al Jazirah Al Hamra, a 'ghost town' abandoned by locals in the 60s.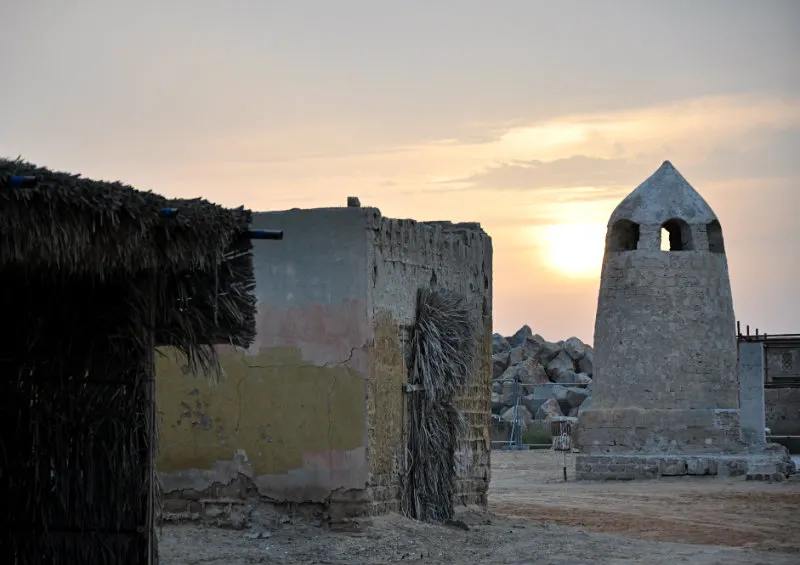 It's eerie and beautiful, and best visited at sunset for the most hauntingly striking photos.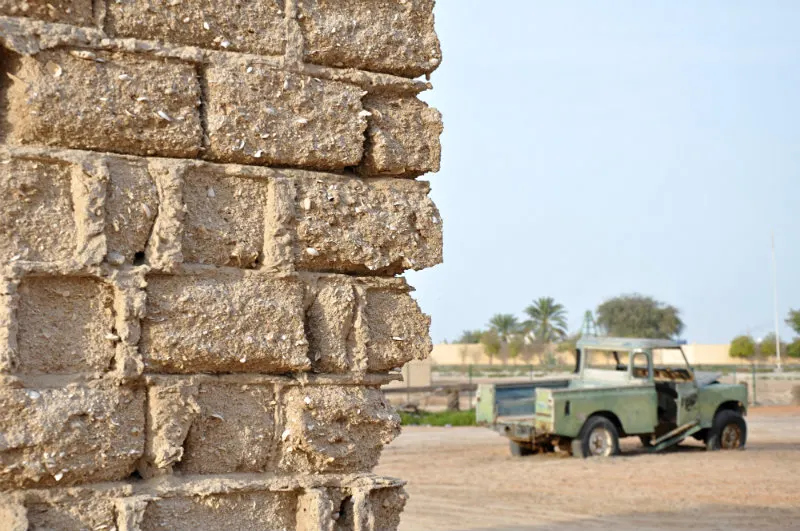 Where to stay in Ras Al Khaimah
There's a great selection of accommodation to choose from in Ras Al Khaimah to suit your style and budget, but these are my favourites.
Hilton Ras Al Khaimah Resort and Spa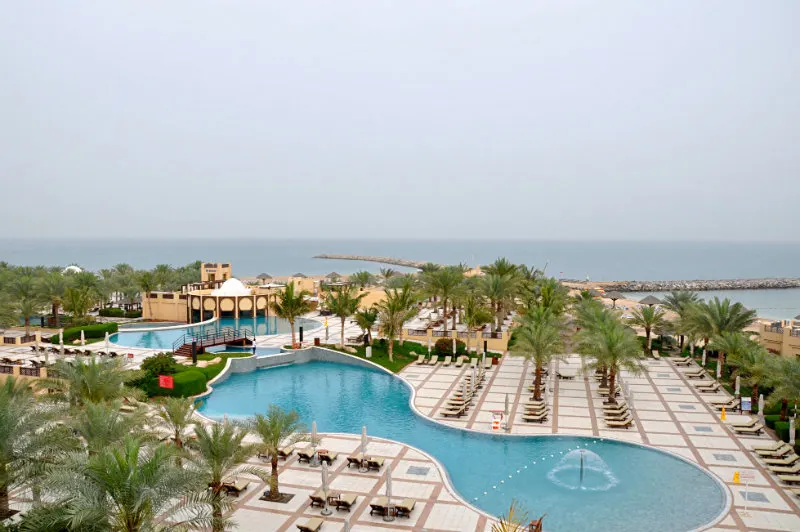 For sun-seekers, there's nowhere better than this waterfront resort with 1.5 kilometres of private white sandy beach, seven outdoor pools (one with a swim-up bar!), water sports galore and loads of dining options.
The spa at Hilton Ras Al Khaimah Resort and Spa is a great way to indulge a little, with treatments ranging from deep tissue massages to a Turkish-style hammam guaranteeing your relaxation.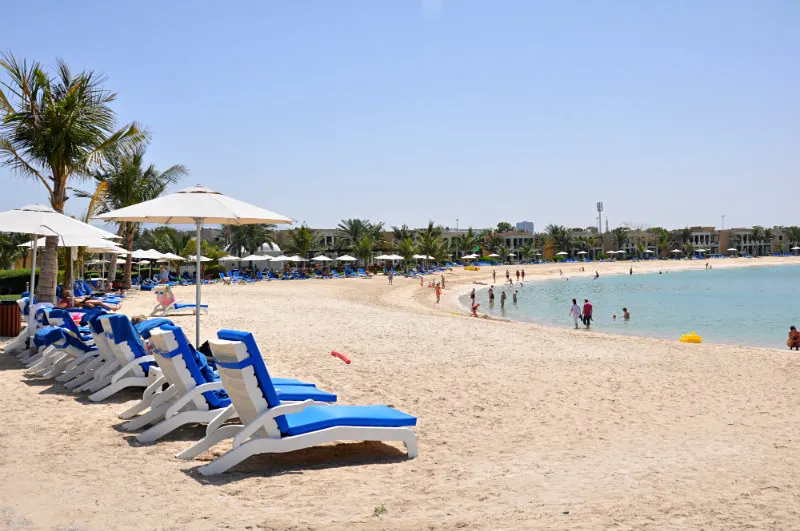 The Cove Rotana Resort
Perched on a small inlet facing the Arabian Gulf, this spectacular 5-star property consists of traditional-style villas overlooking the water.
There's also a pretty incredible Italian restaurant called Basilico at The Cove Rotana Resort, where you can feast as you listen to the sound of the water lapping the shore.
Banyan Tree Al Wadi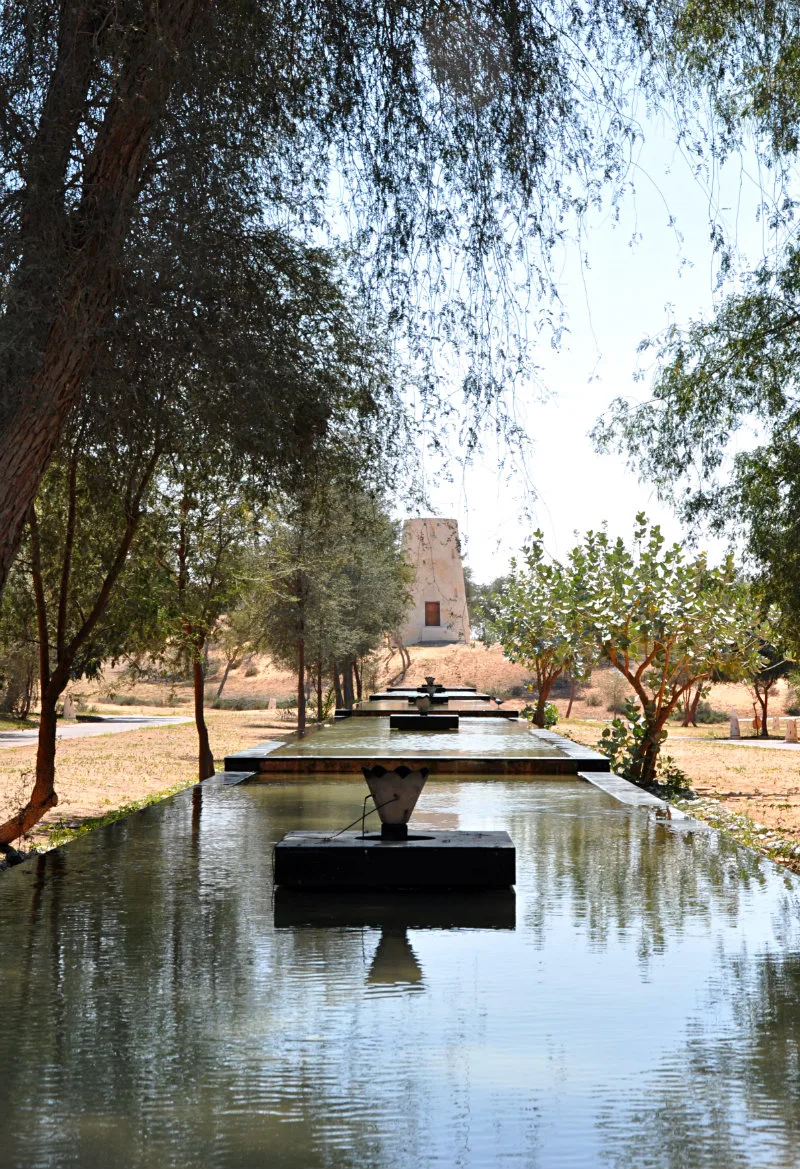 Banyan Tree resorts are known for their incredibly luxurious settings, but Banyan Tree Al Wadi might just be the cream of the crop.
Located in the middle of the desert, it's truly an oasis of romance and serenity. There's a gorgeous spa on site, but you won't need any help relaxing – each villa comes with its own pool, and you can stay busy with activities like sunrise yoga, horse riding and private desert picnics.
Perfection.
This post was brought to you by the #DiscoverRAK project, created and managed by iambassador in partnership with Royal Brunei Airlines and Ras Al Khaimah Tourism, but all opinions are my own. We hope that this guide to Ras al Khaimah will help to encourage you to visit this UAE gem before it becomes a well-known tourist area.
Pin this for later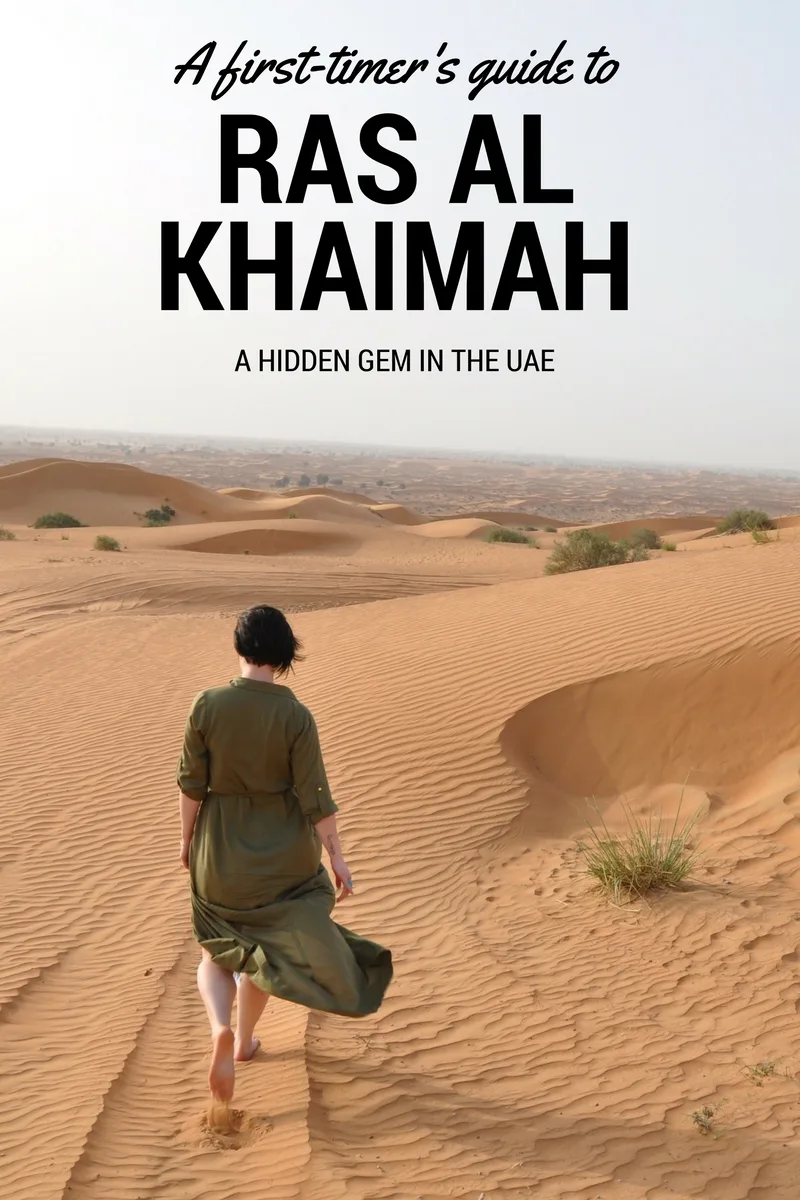 Read more: What women should pack for a trip to the UAE <- Written specifically for Dubai but it applies to RAK too.
For more blog posts about the UAE, check out my 8 day itinerary for Dubai.